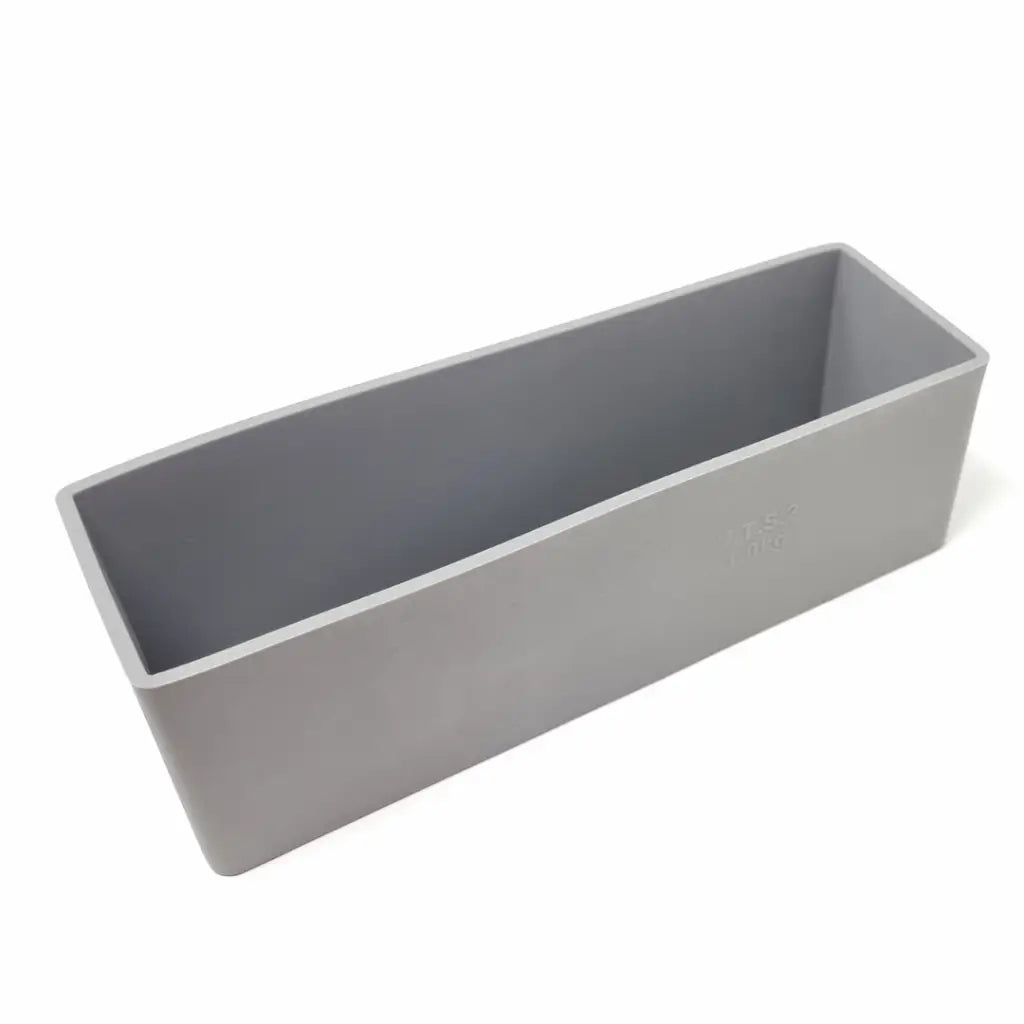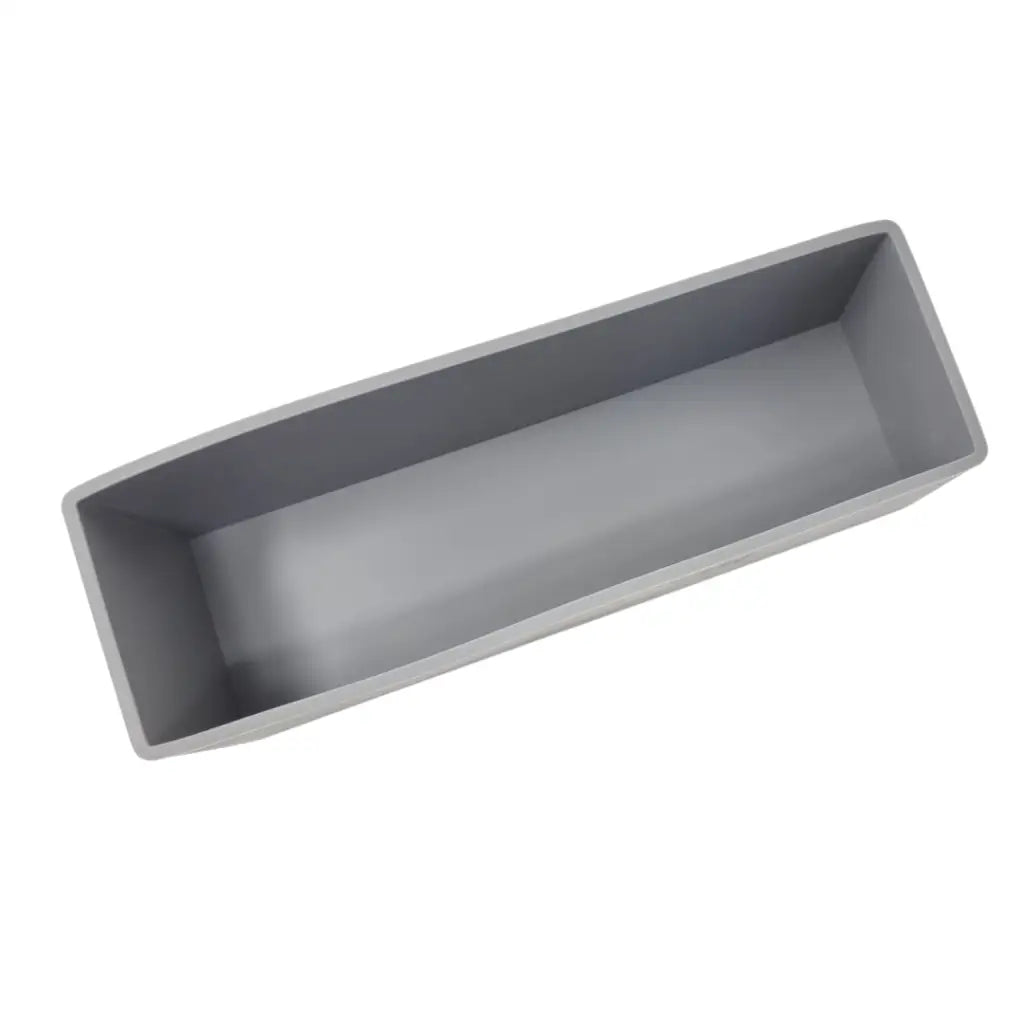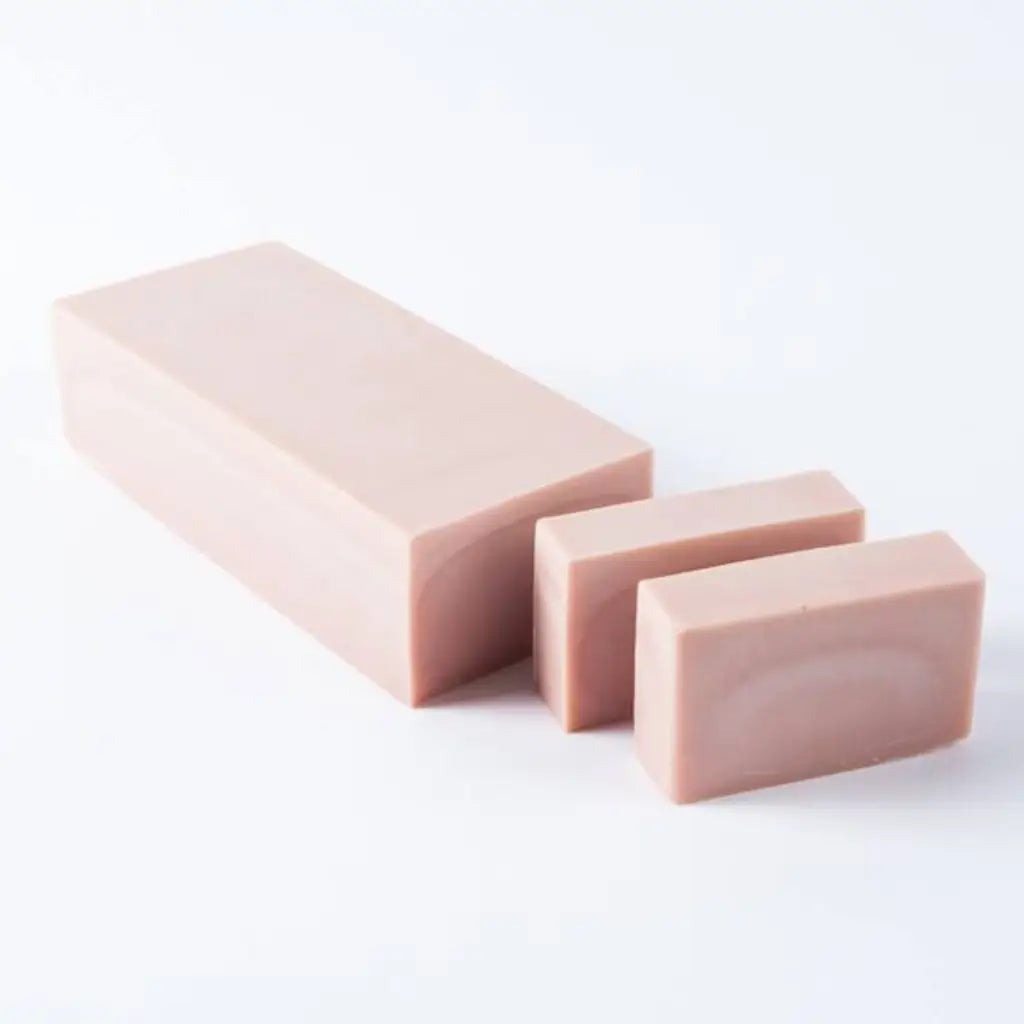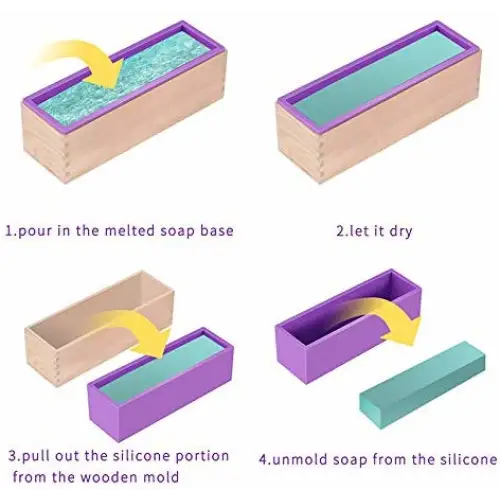 Silicone Liner/Loaf Mould Rectangular Shape (PUR1015-55)
Elasticity and flexibility enable to flex mould, in order to save space. All Purenso® silicone products are washable in dishwasher and are guaranteed for frequent us. Design, quality and handiness are skillfully combined in all Purenso® products. 

Our Larger Square Loaf soap mold is perfect for large batches when you want to control the thickness of the bar. The bar can be sliced into multiple square shapes.
Package: 1 Piece Loaf Mold (As shown in the Picture)
Mould Size: 25.5cm(L) x 8cm(W) x 8cm(D)
Volume: 1200g
Master Size: 24.5cm(L) x 6.4cm(W) x 7cm(D)
Pcs/master: 1Pc
Mould Color: Multi Color
NOTE: For support with wooden frame originally designed to fit as a liner in this, for this please refer "Silicone Liner/Loaf Mould with Rectangular Wooden Box (PUR1015-01)" or you can use it as a stand alone mould, but will need to support the sides from bowing.