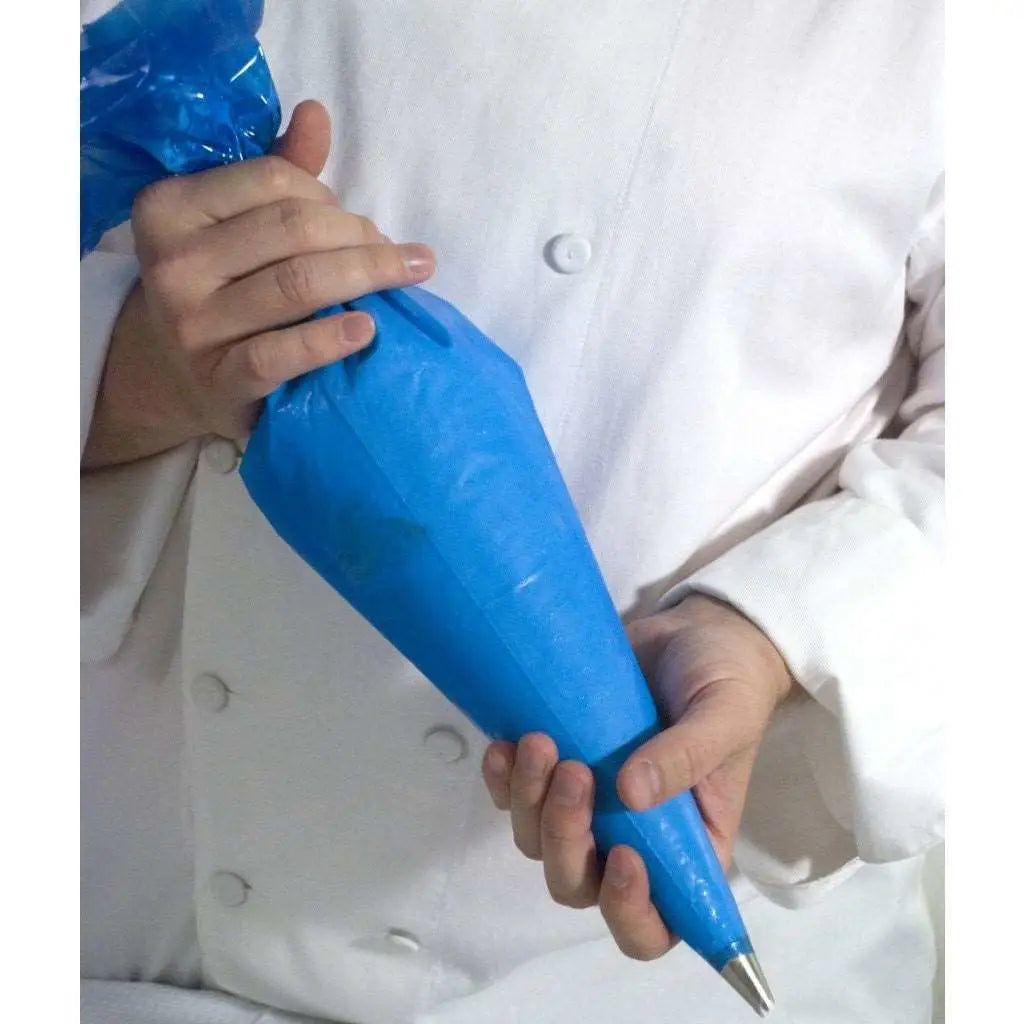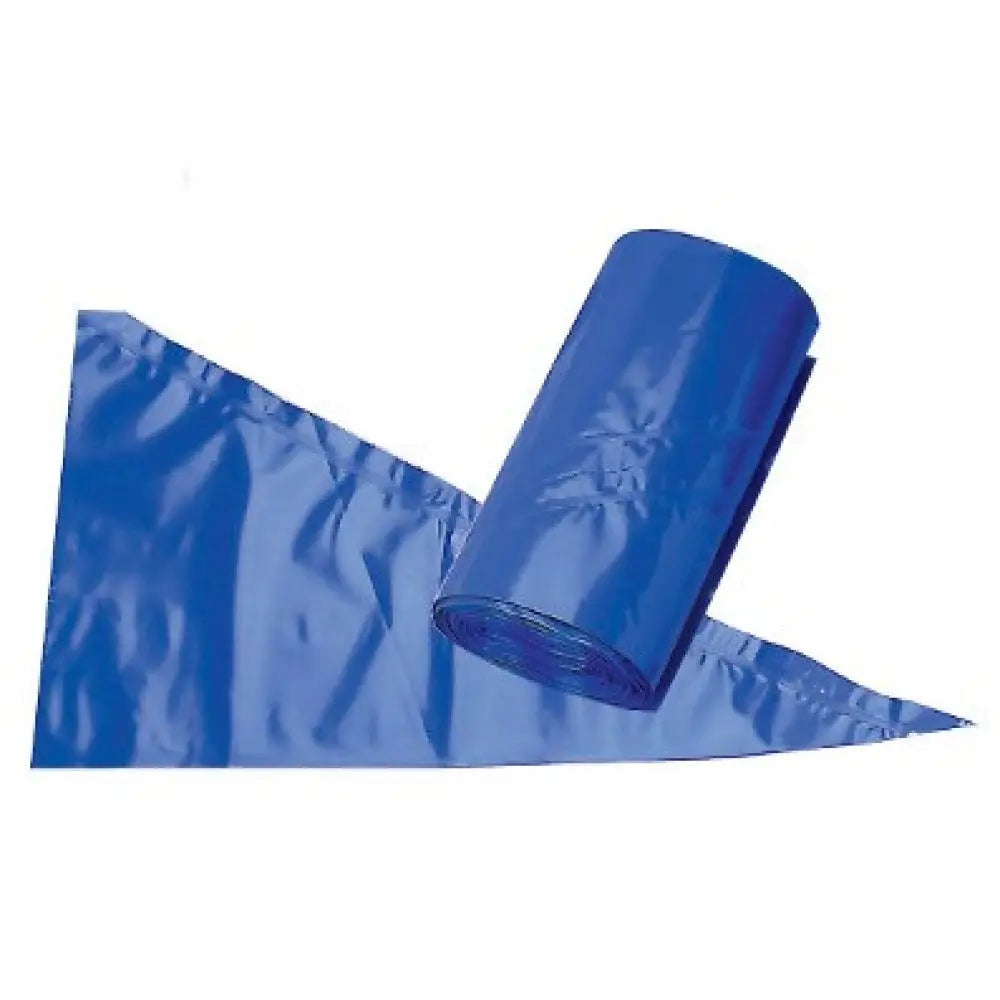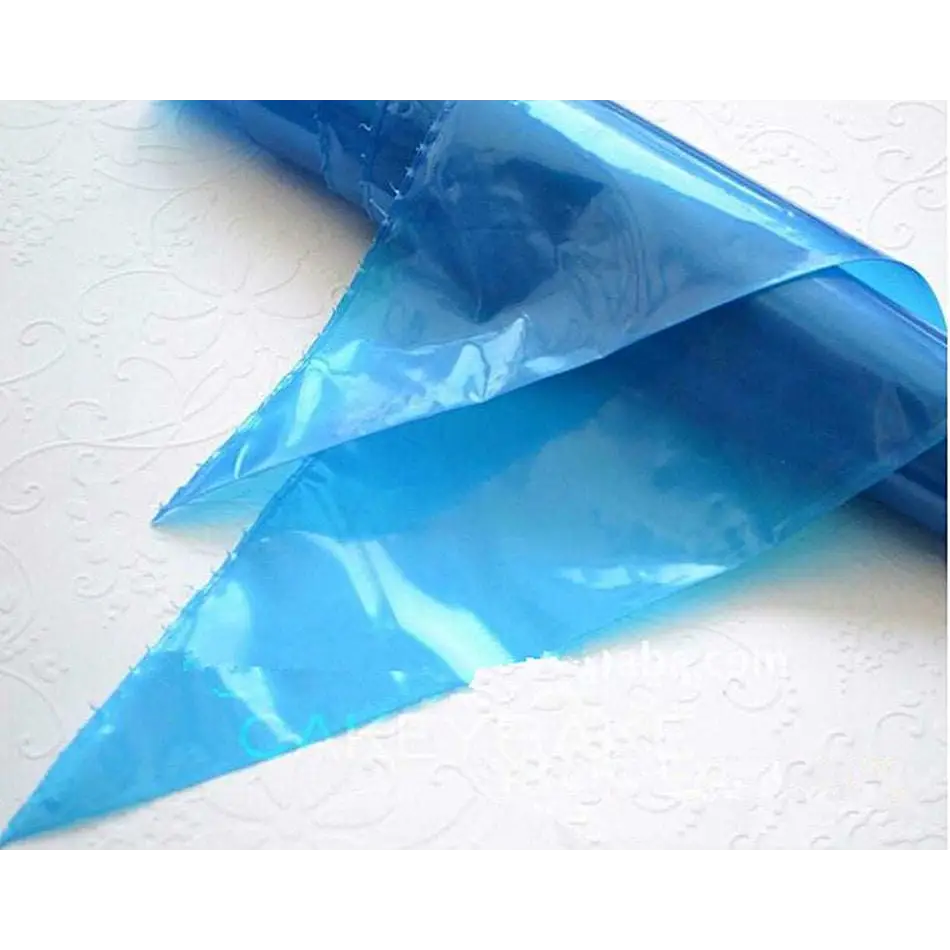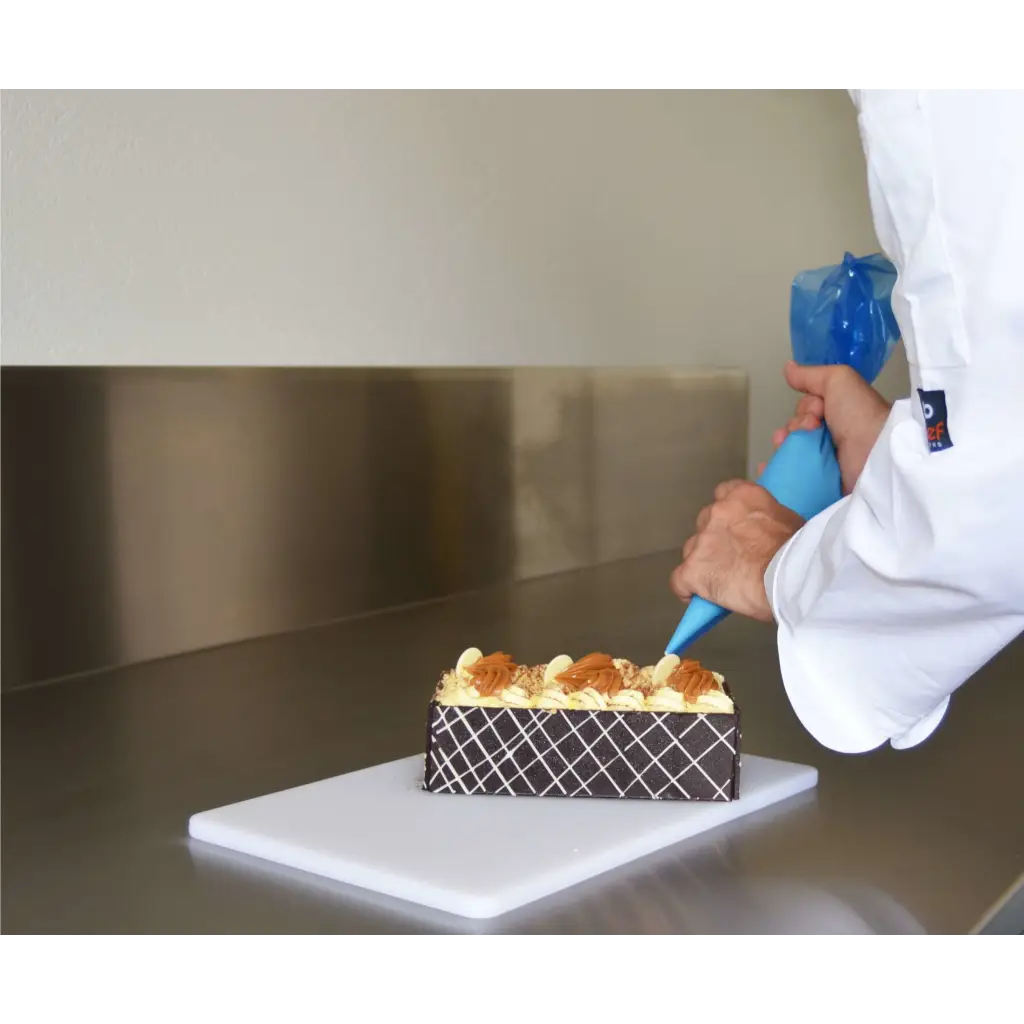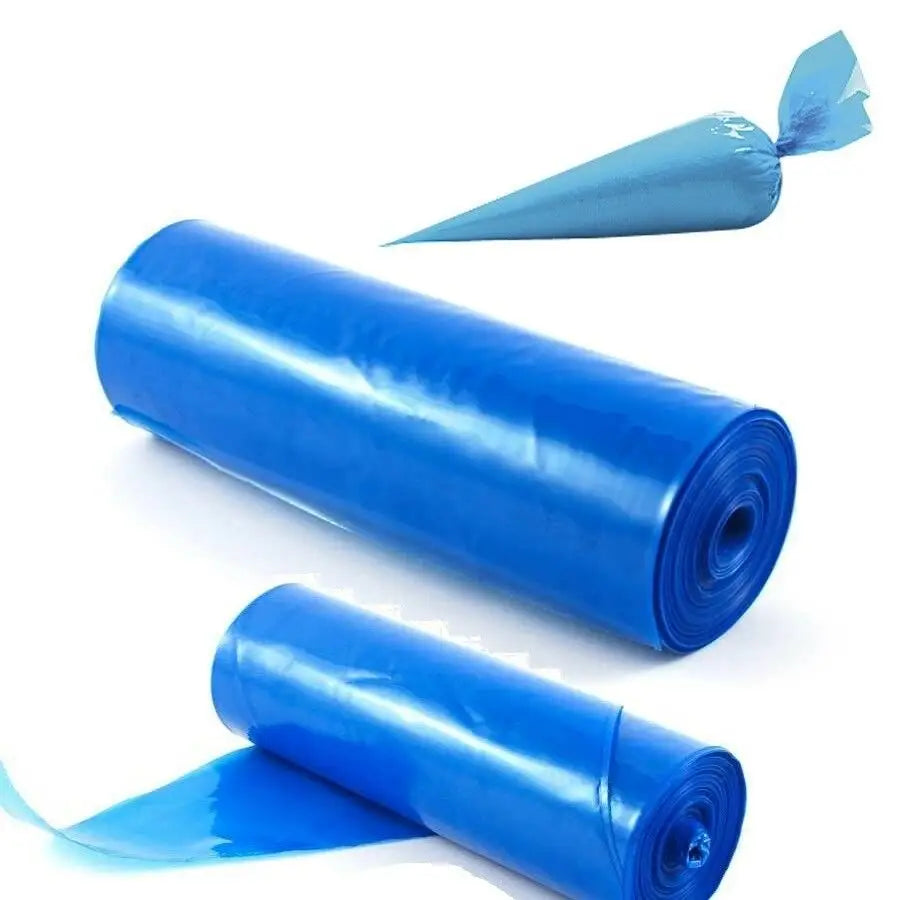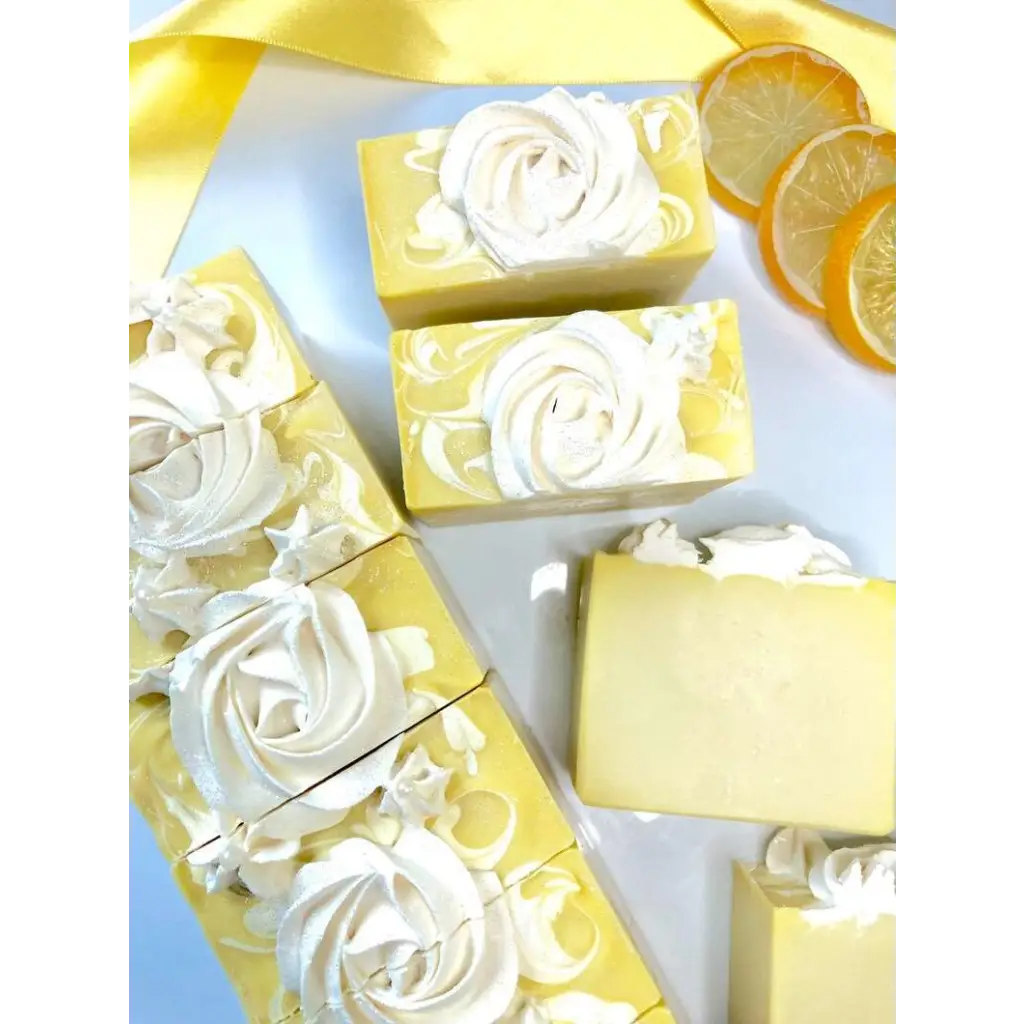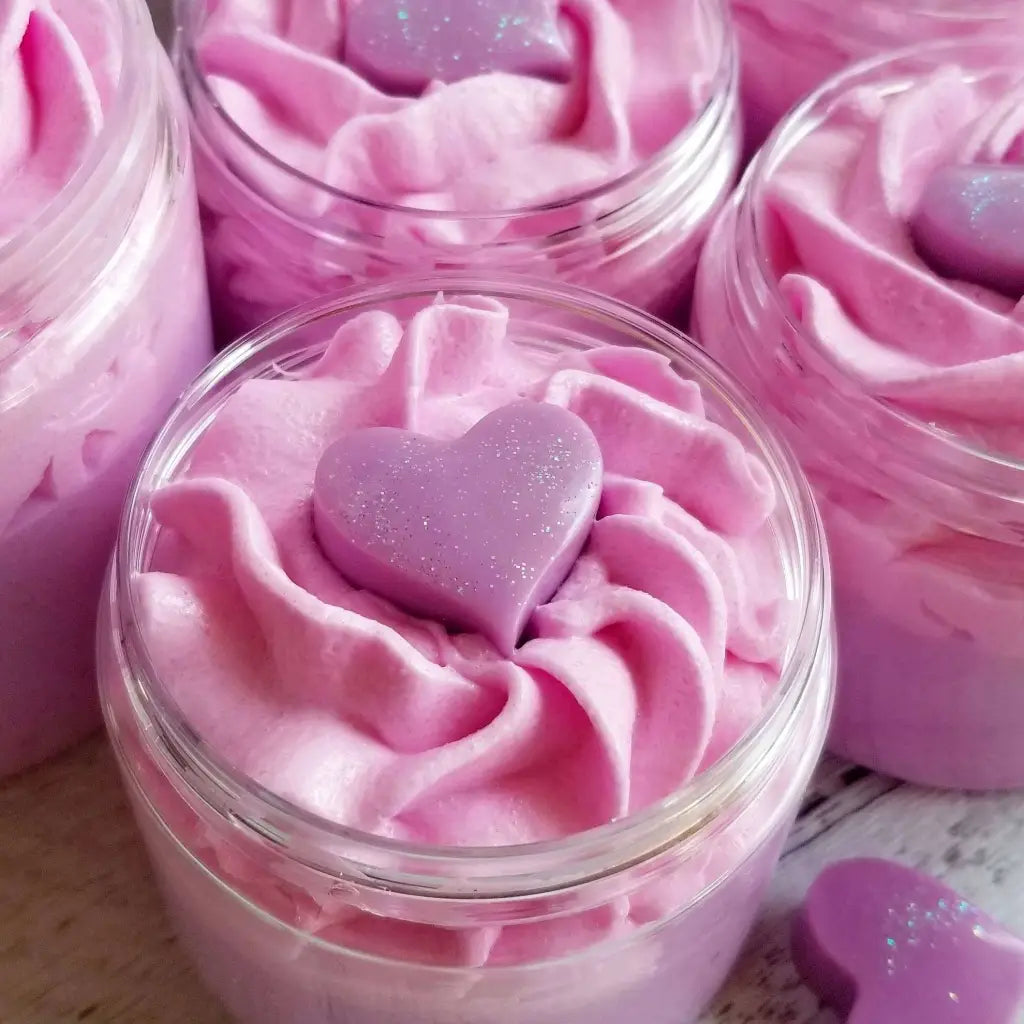 12 Inches Disposable Blue Piping Bag
"Maximum Grip" Blue Disposable Polythene Piping (Pastry) Bags - Very Strong and Durable Piping Bags. Cut tip to fit any nozzle size. Professional Quality. Food Grade Piping Bags. A must have item for all your soap & other cosmetic decorating needs.
The rolls have perforations which allow each bag to be removed easily from the roll. The bags are 100% recyclable after use.
Feature:
Exterior non-slip surface for fantastic grip.  Smooth interior.
Extra strong material with a unique "flapless seal" single seam technology.
Use with Hot or Cold fillings.
Easy to tear off from roll.  Neat and tidy - no loose bags.
Closed Tip
Can be used with or without pastry tips.
Why People Use This Product: Measure small powdered colors and other additives.
Size: 12" length, Blue Color
Directions: Simply snip the end and push in your piping tip to use or the bags can also be used with an icing tip coupler for a quick and easy way to change design when you want to pipe in the same color.