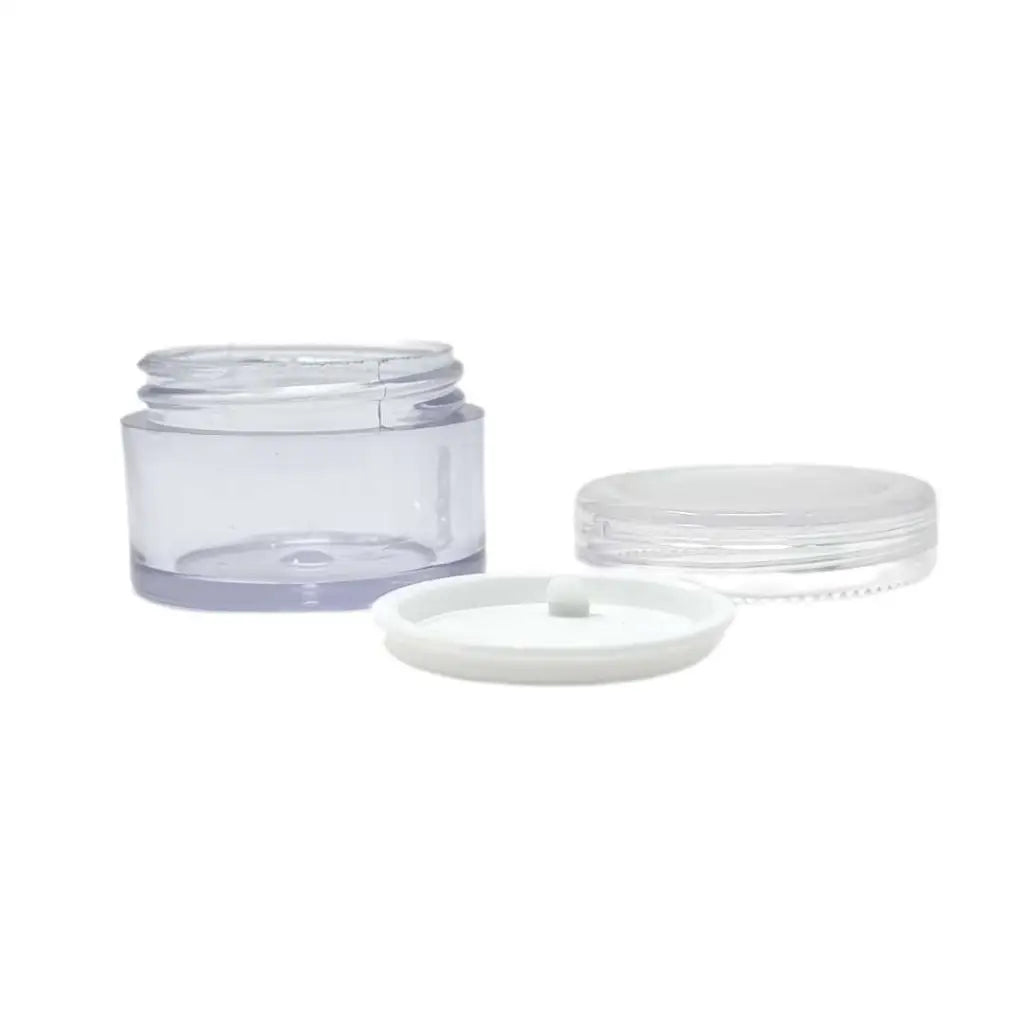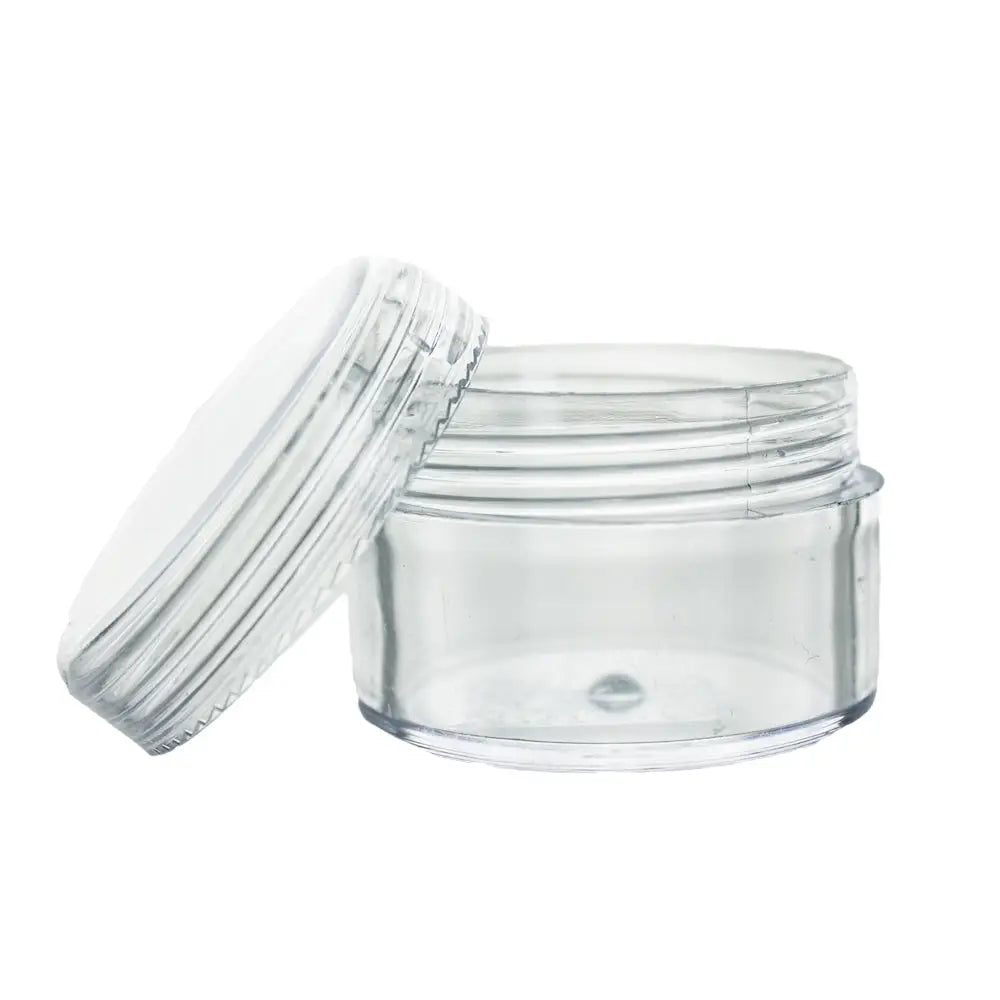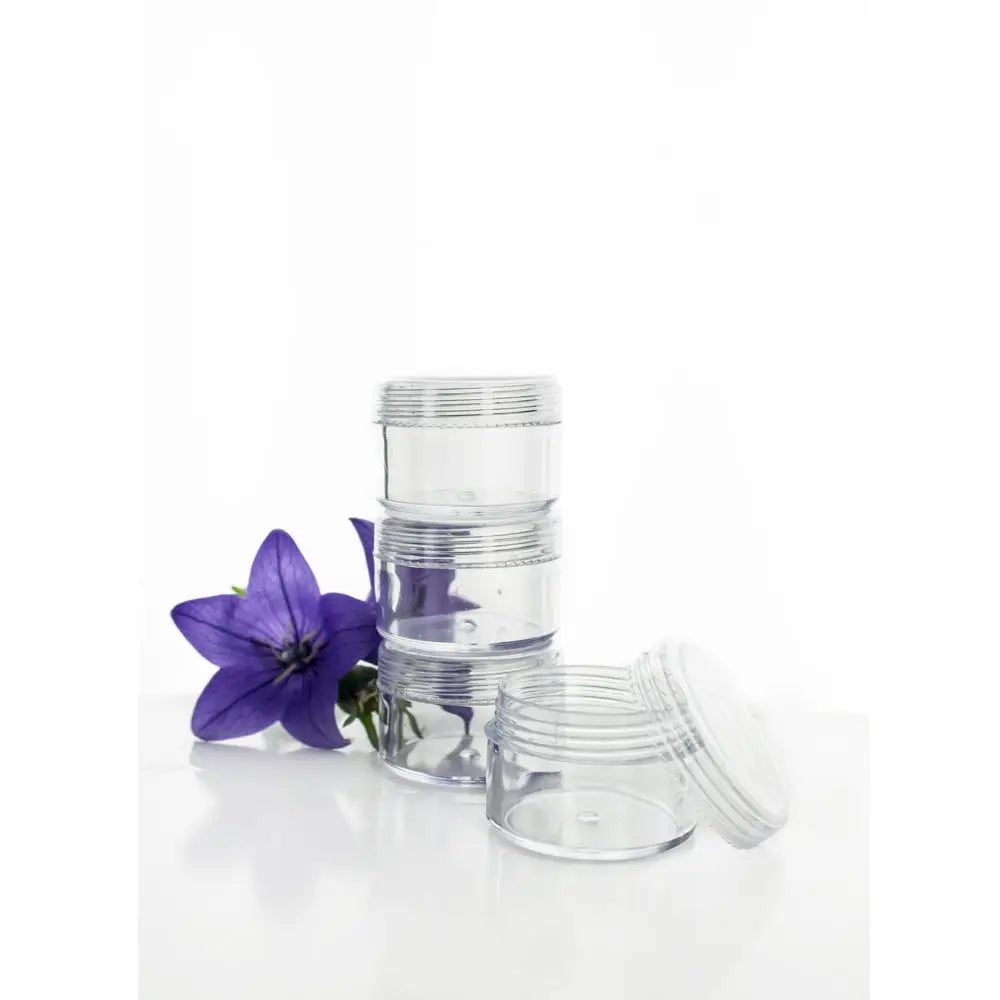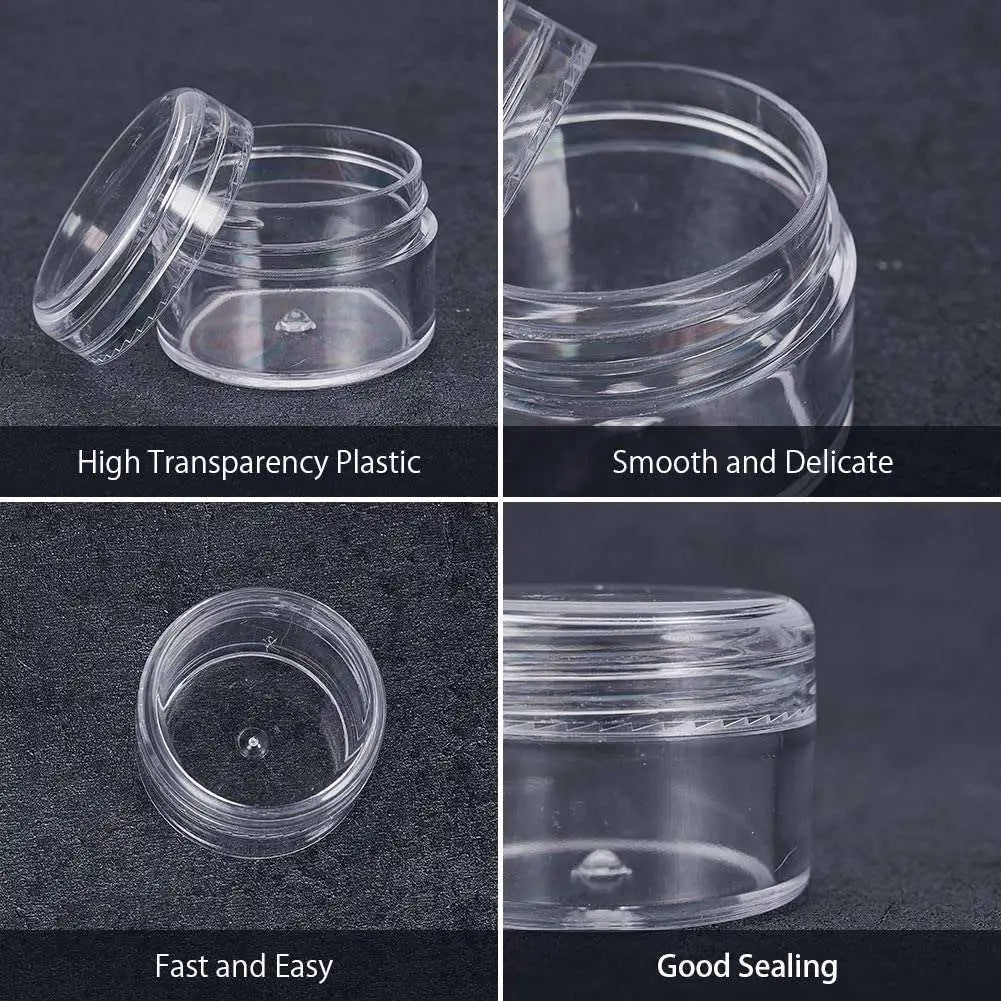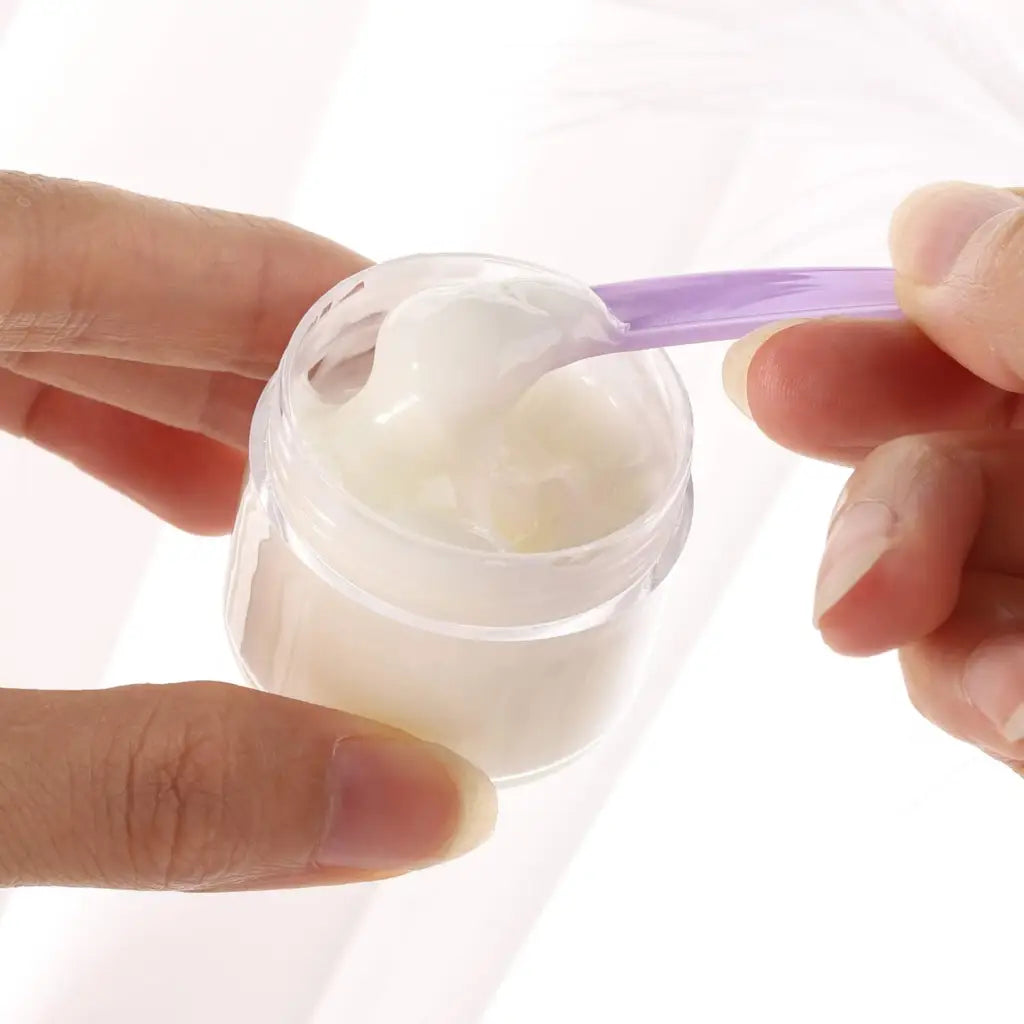 15ml Clear Acrylic Jar & Clear Frosted Cap with Foam Liner
These clear san jars are perfect for a variety of personal care products such as lip balm, face or eye serums, and moisturizer. These jars are also popular for cosmetics packaging for eye shadow and mineral based powders and make-up. The clear color allows your product to be the star. 
Although the walls of the cosmetic jars are quite thick, using acrylic materials produces a glass like transparency. The jar is lined with an inner jar made of polypropylene as the product compatibility of this material is excellent.
Ideal for Storing: lip balms, gloss to powdered eyeshadow and blush, cosmetics, and sample size containers and more.
Container Size (g): 15g (15ml) 
Material: San
Clarity: Clear
Stiffness: High
Style: Straight Top Cap Jar

Dimensions: 2.8cm (H) x 3.5cm Dia
Label Panel: 1.9cm (H) x 12cm (W)

Each San Transparent Basic Acrylic Jar Includes One White Straight Cap With Foam Liner