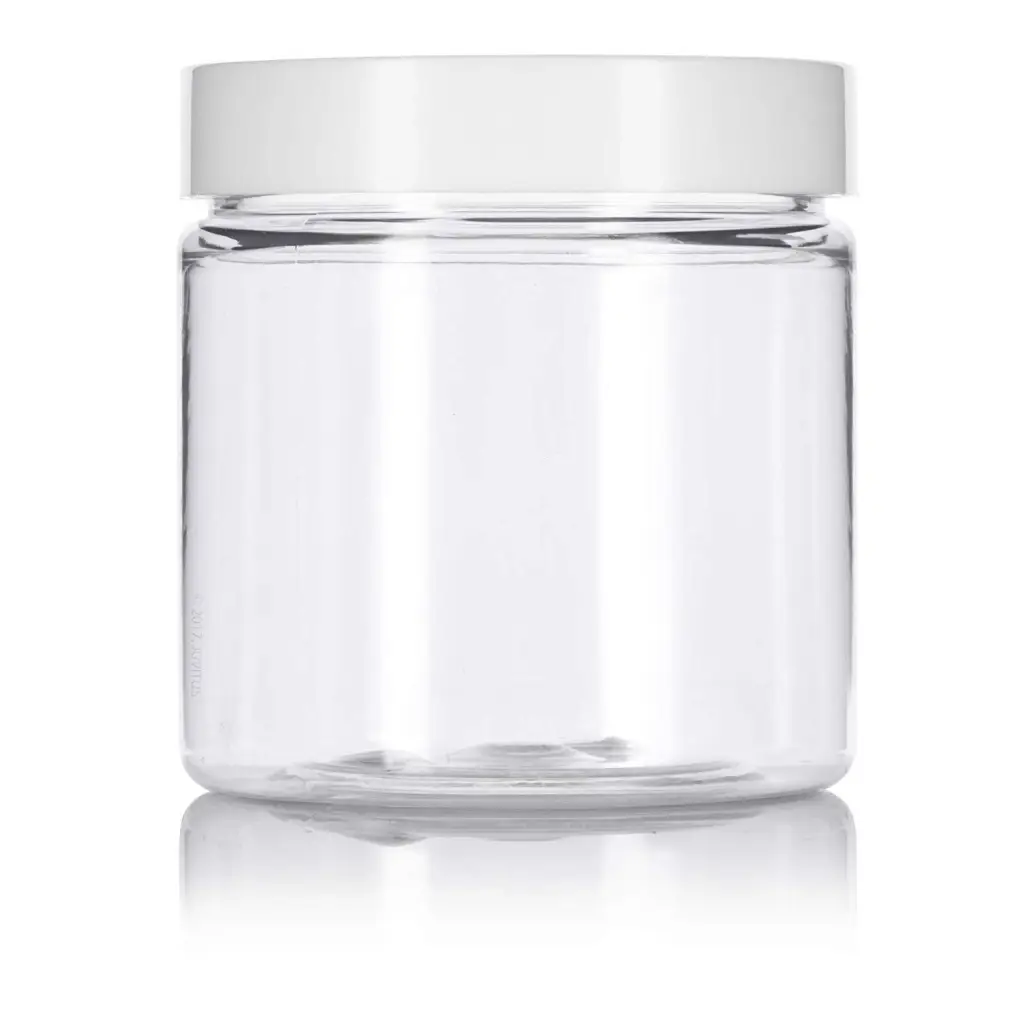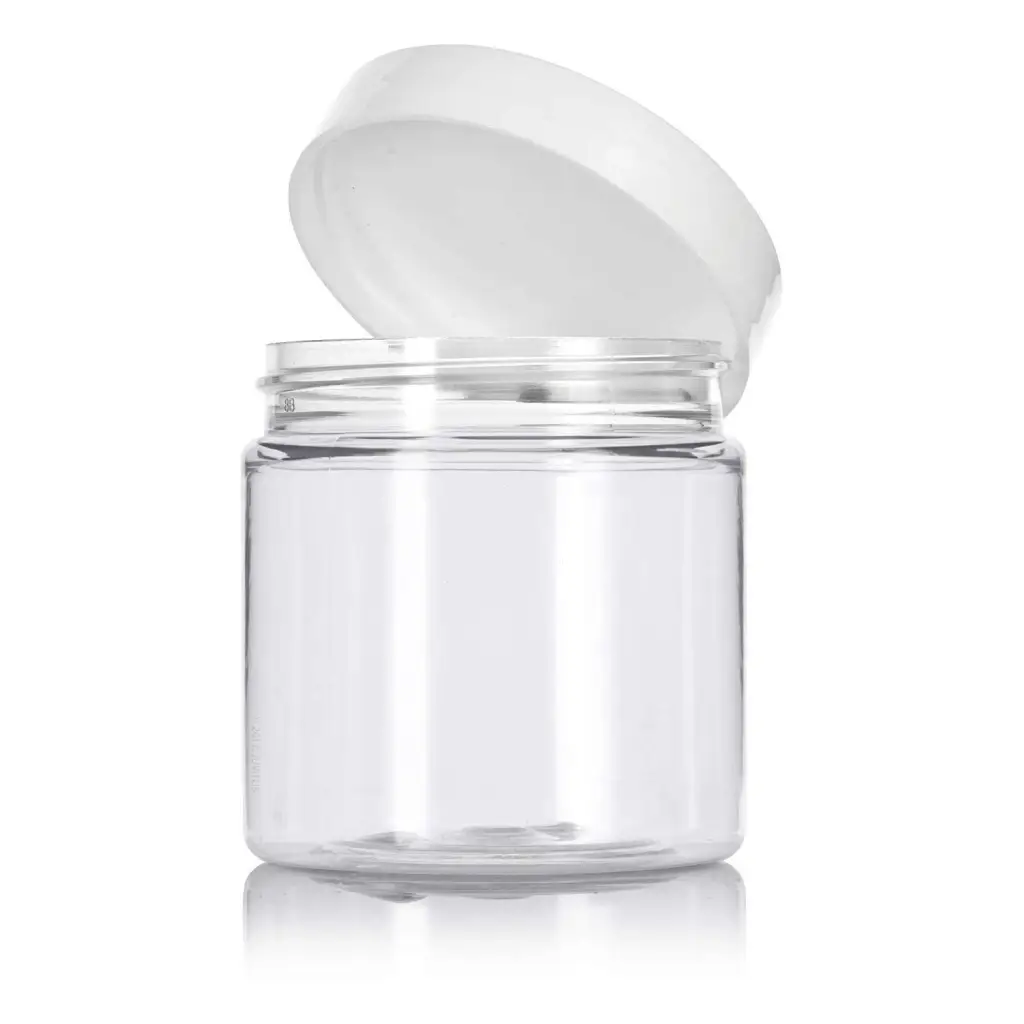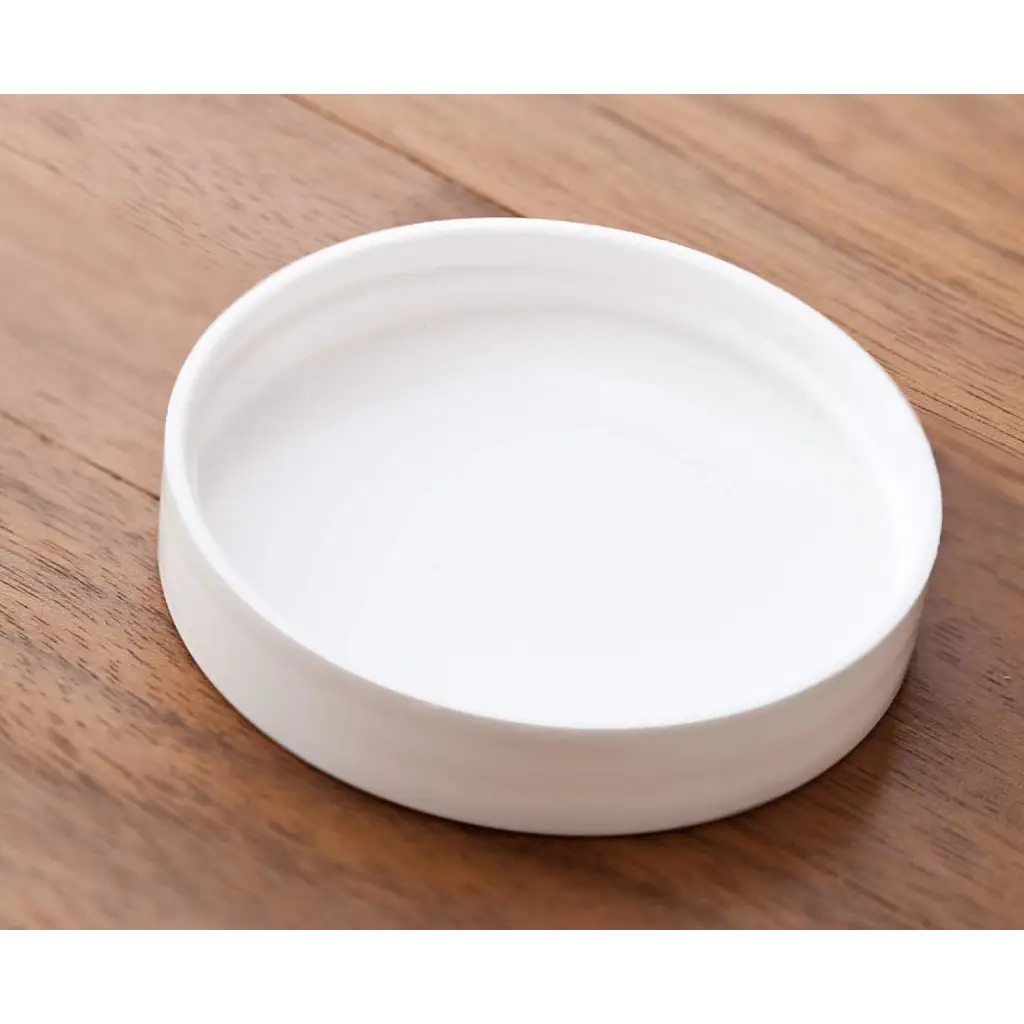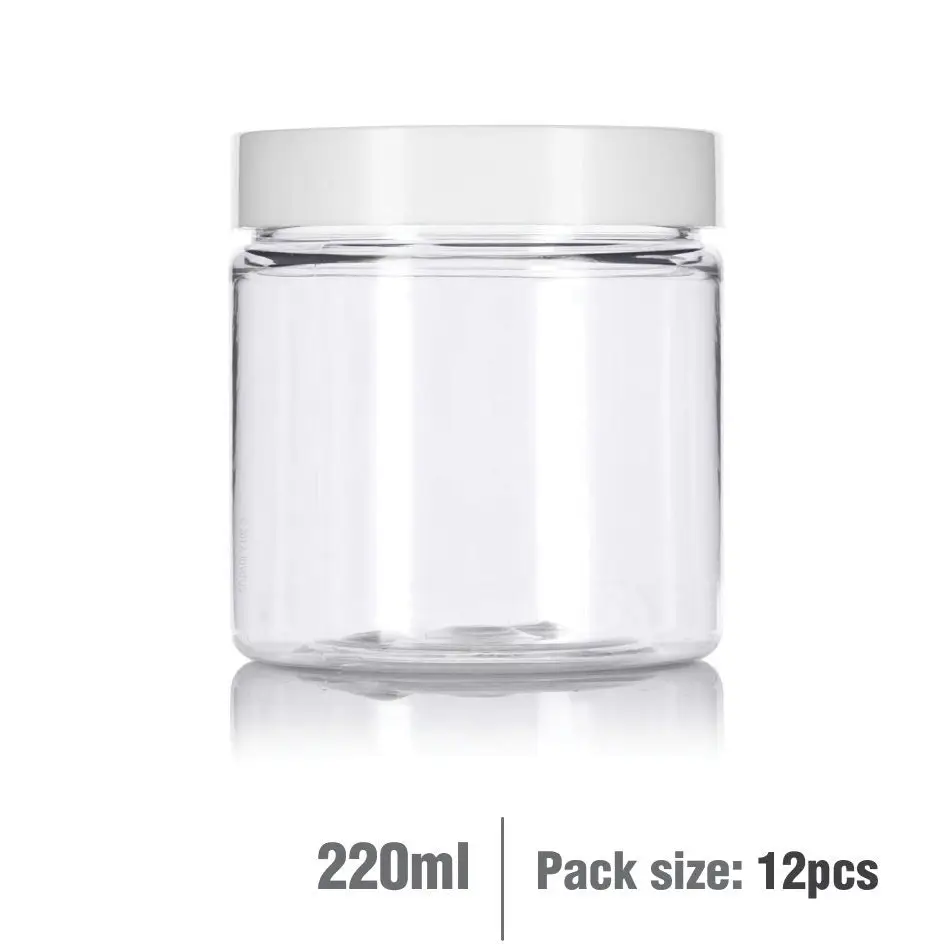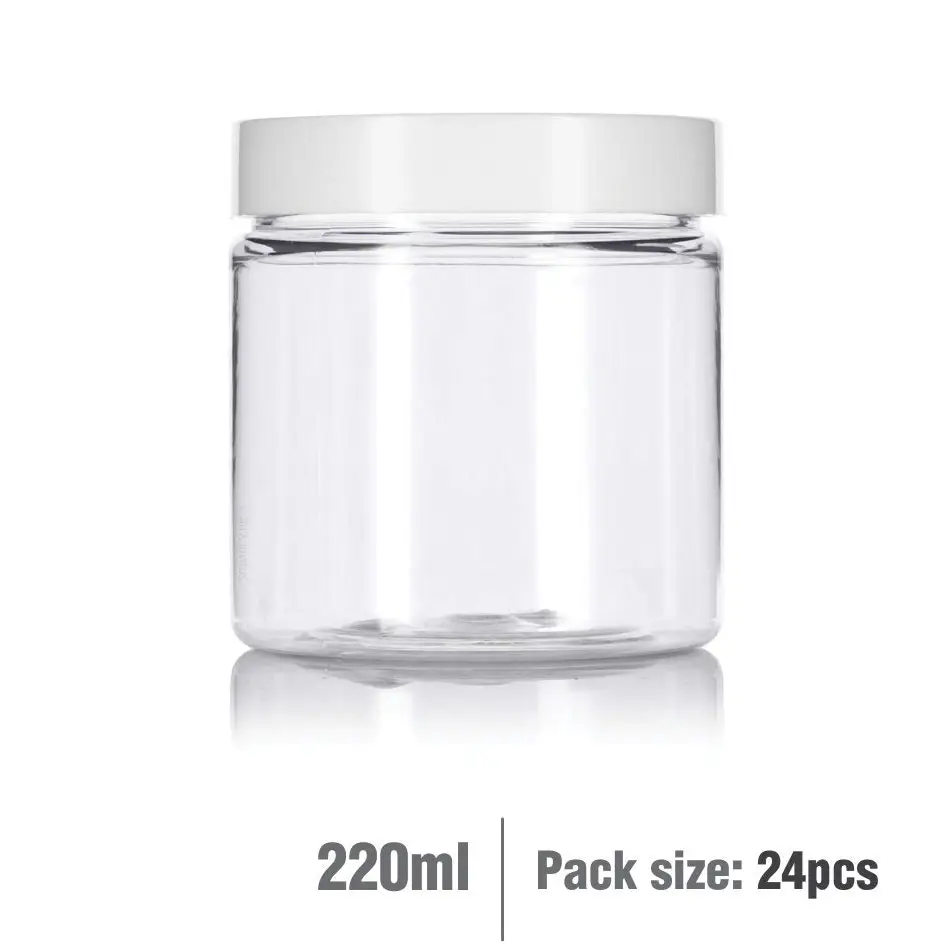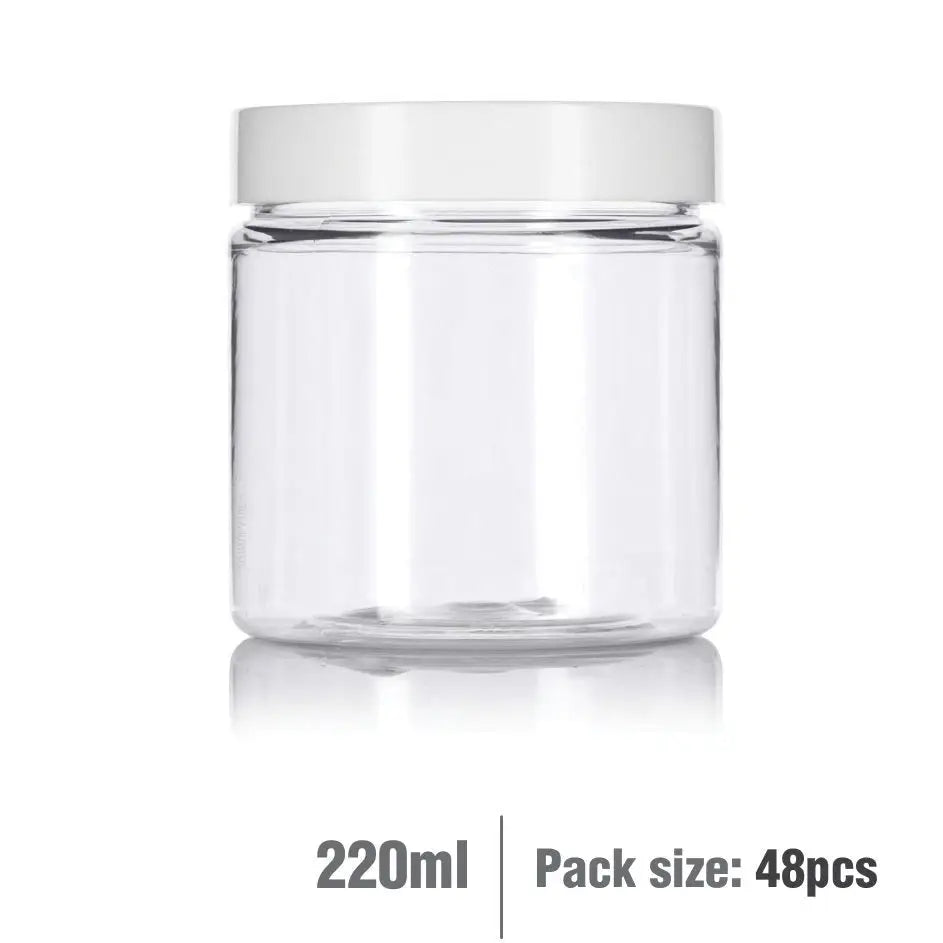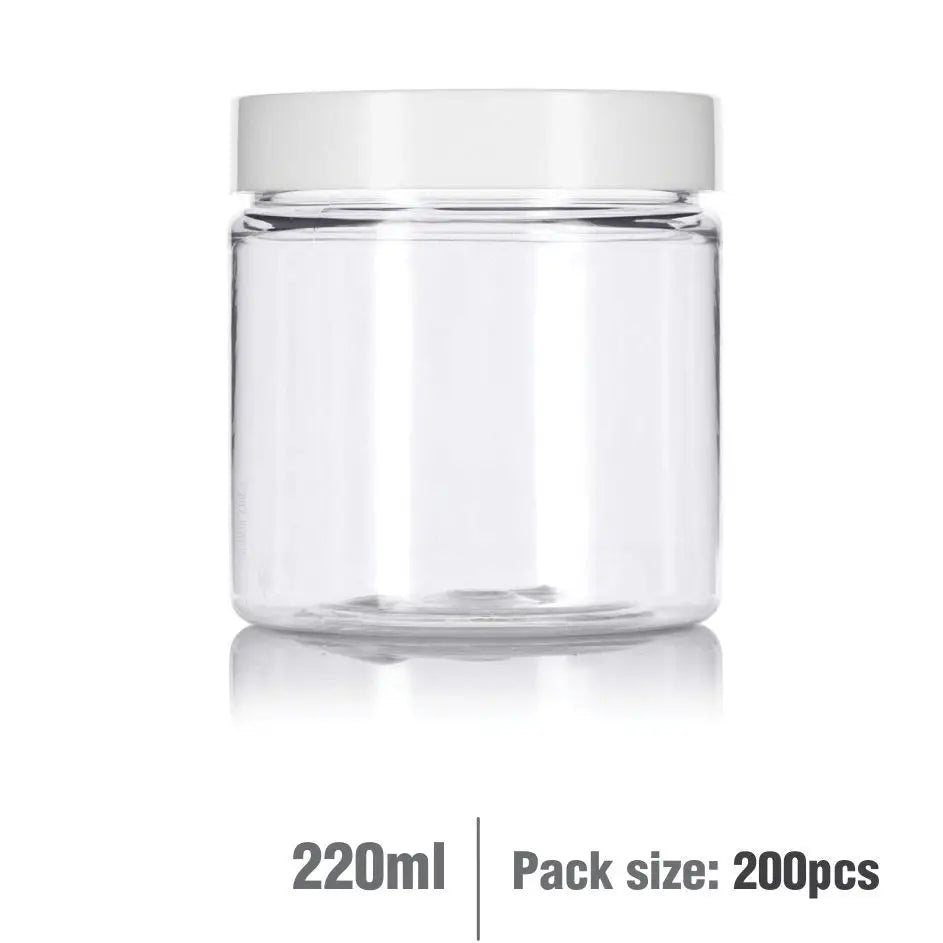 220ml Clear Basic Plastic Jar with White Straight Top Cap
Clear Basic Jar is made of PET plastic. Clear refillable / reusable plastic jars. This jar makes contents easy to access - great for body lotions, balms, butters, scrubs.
Ideal for Storing: Body butters, creams, muds, balms, clays, scrubs, powdered herbal blends, and more.
Container Size (g): 220g (220ml) 
Material: PET
Clarity: Clear
Stiffness: High
Impact Resistance: Excellent
Scuff Resistance: Fair
Style: Straight Top Cap Jar
Dimensions: 7.8cm (H) x 7.5cm Dia
Label Panel: 5cm (H) x 24cm (W)

Each Pet Transparent Basic Plastic Jar Includes One White Straight Cap