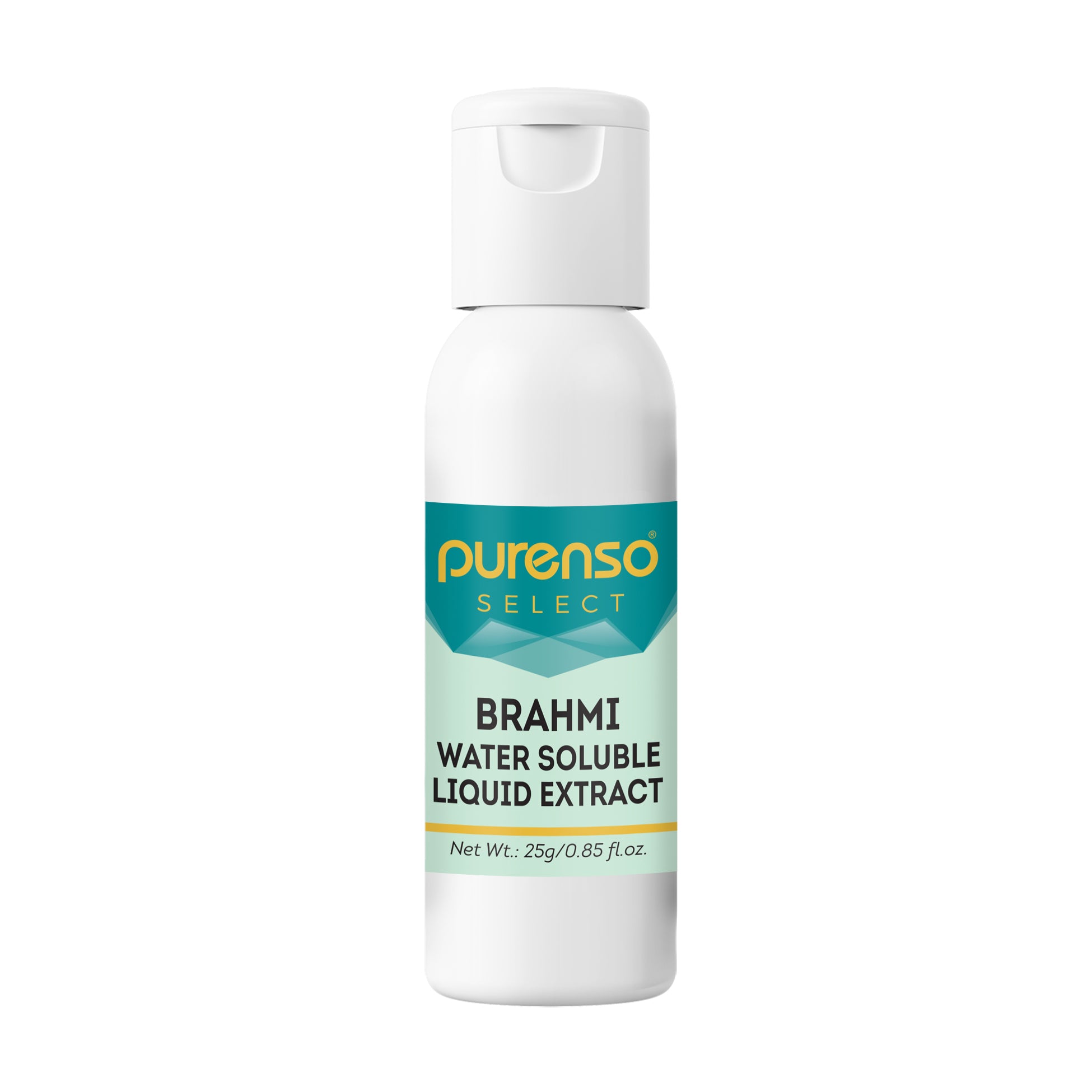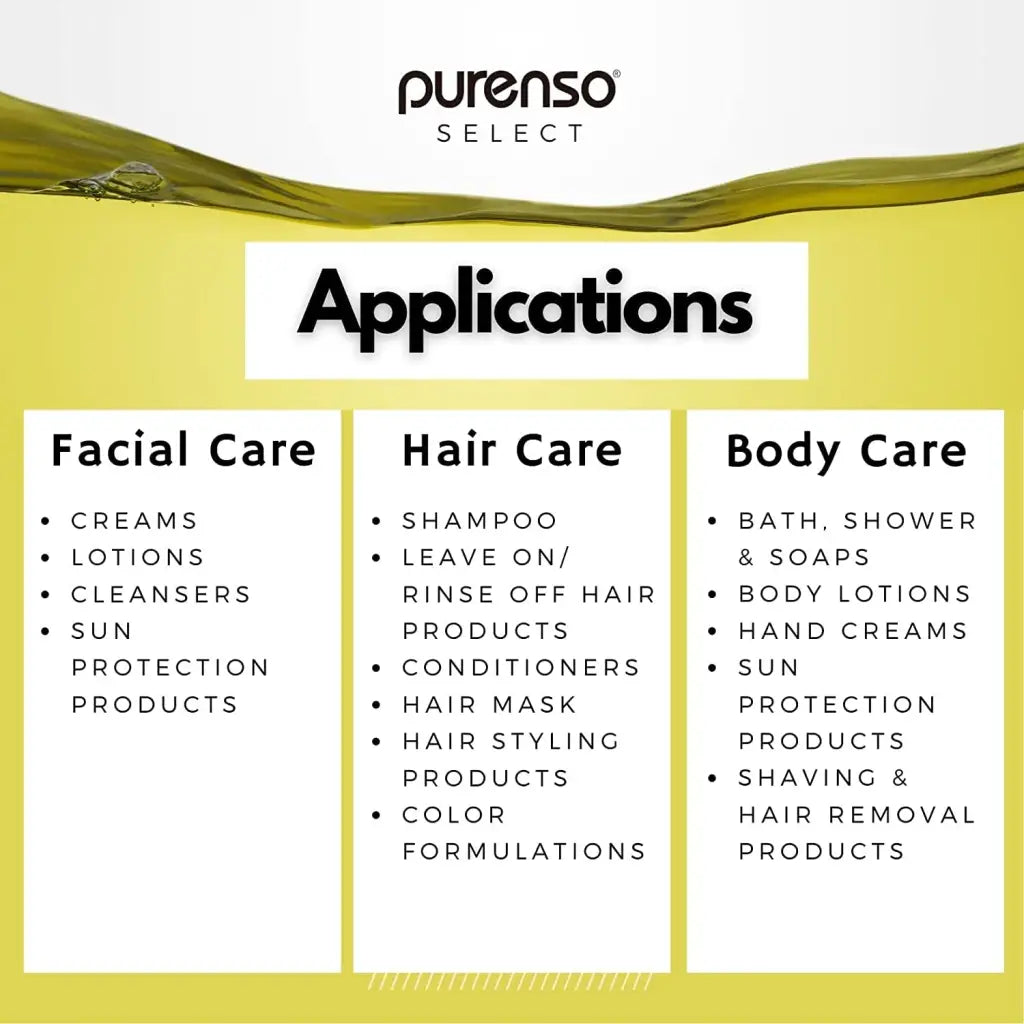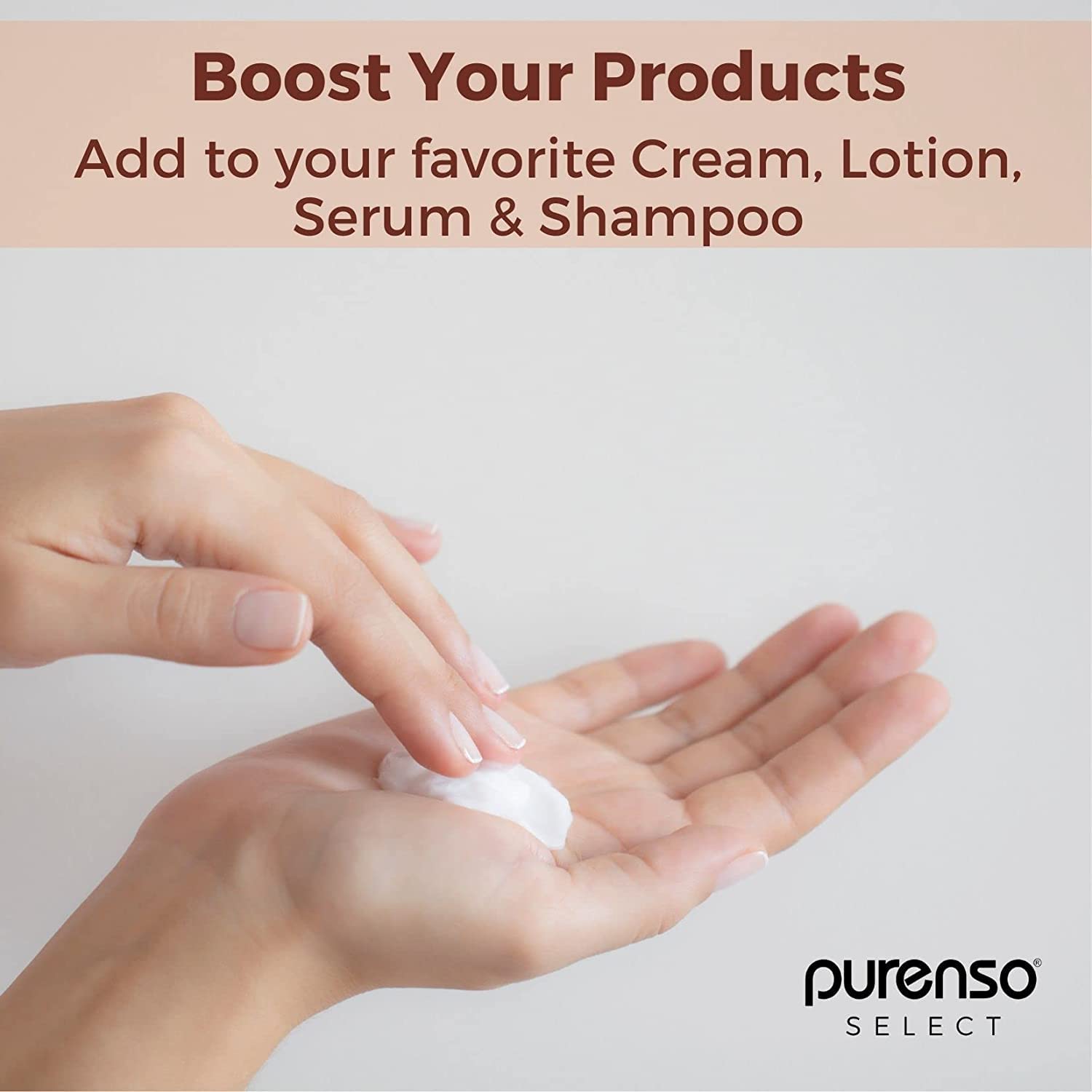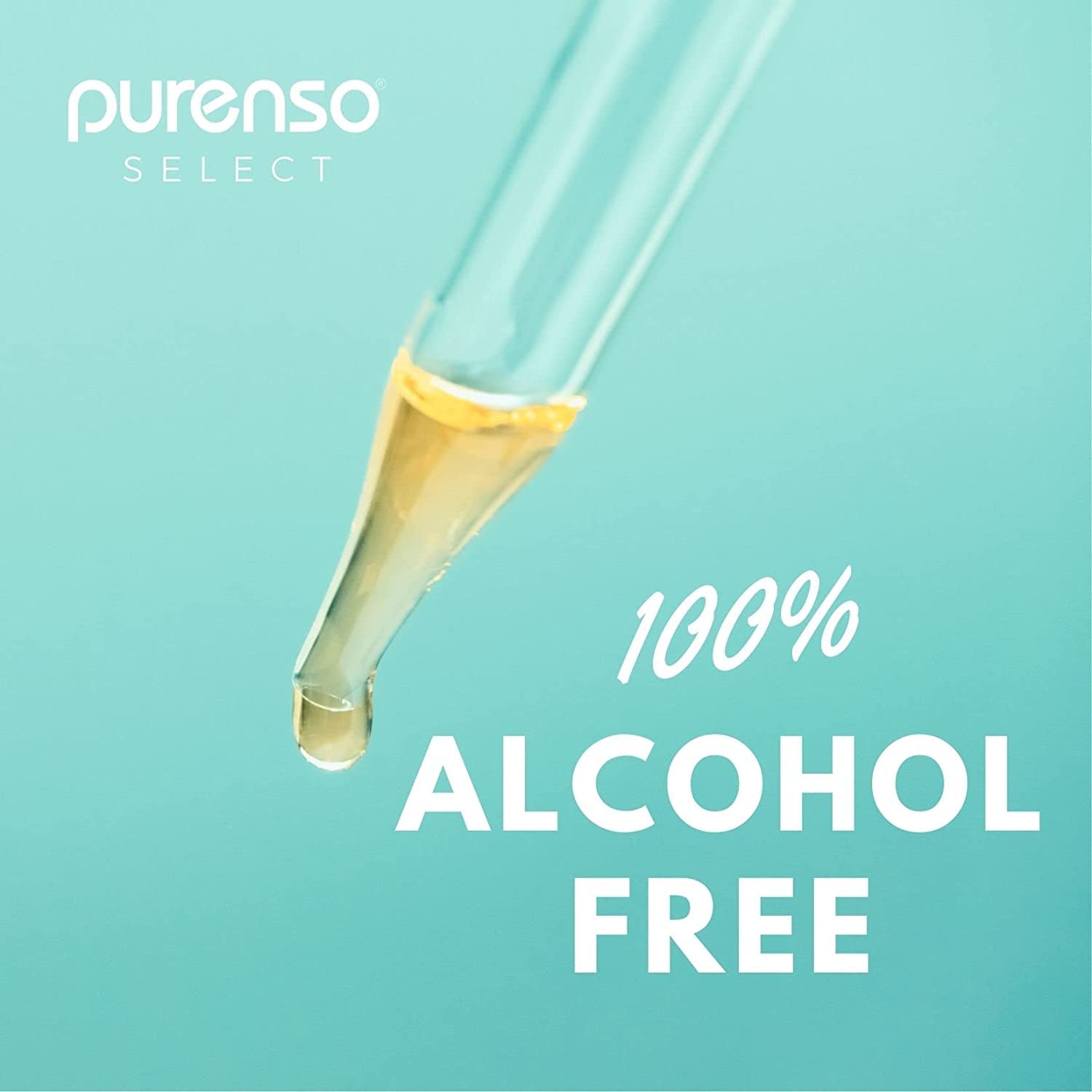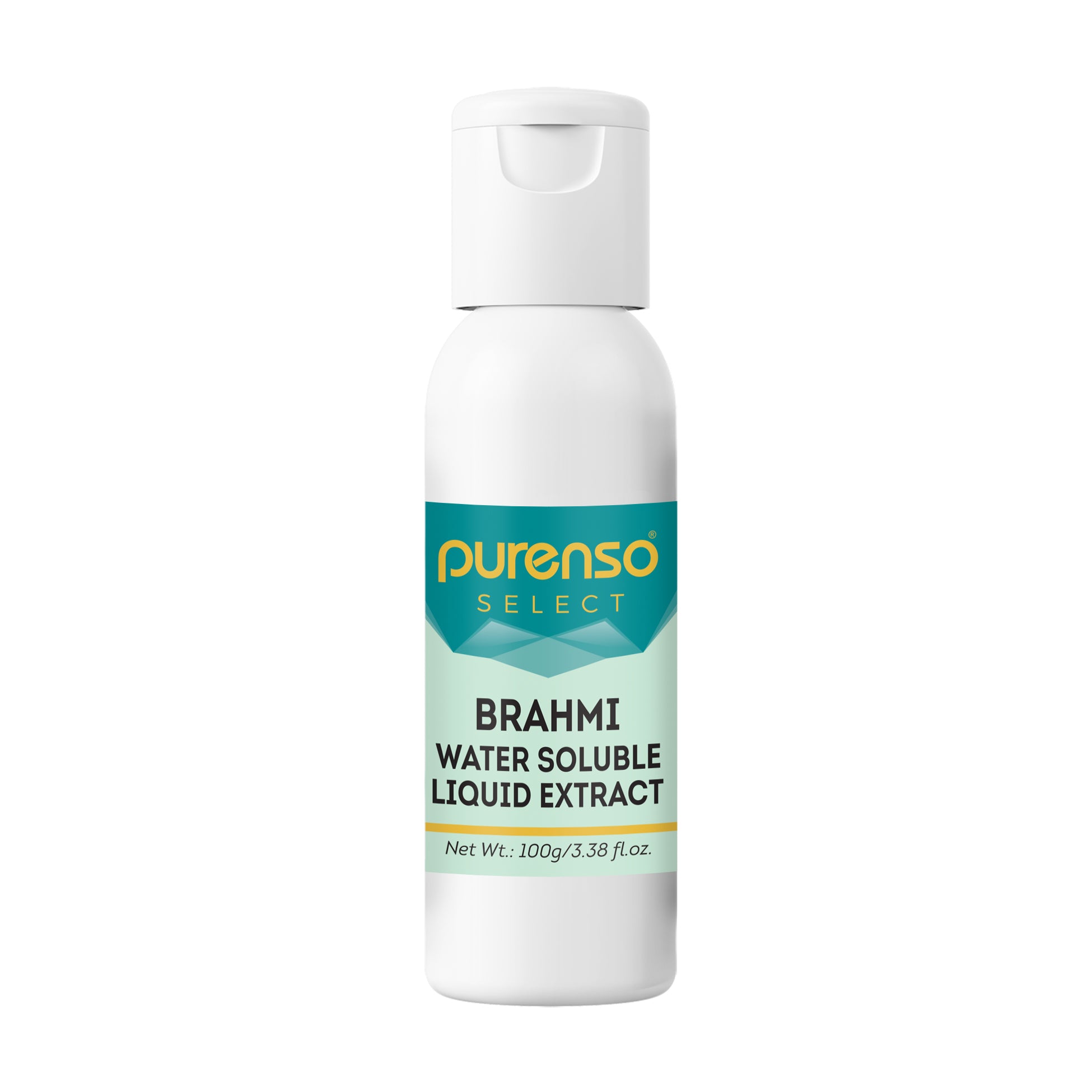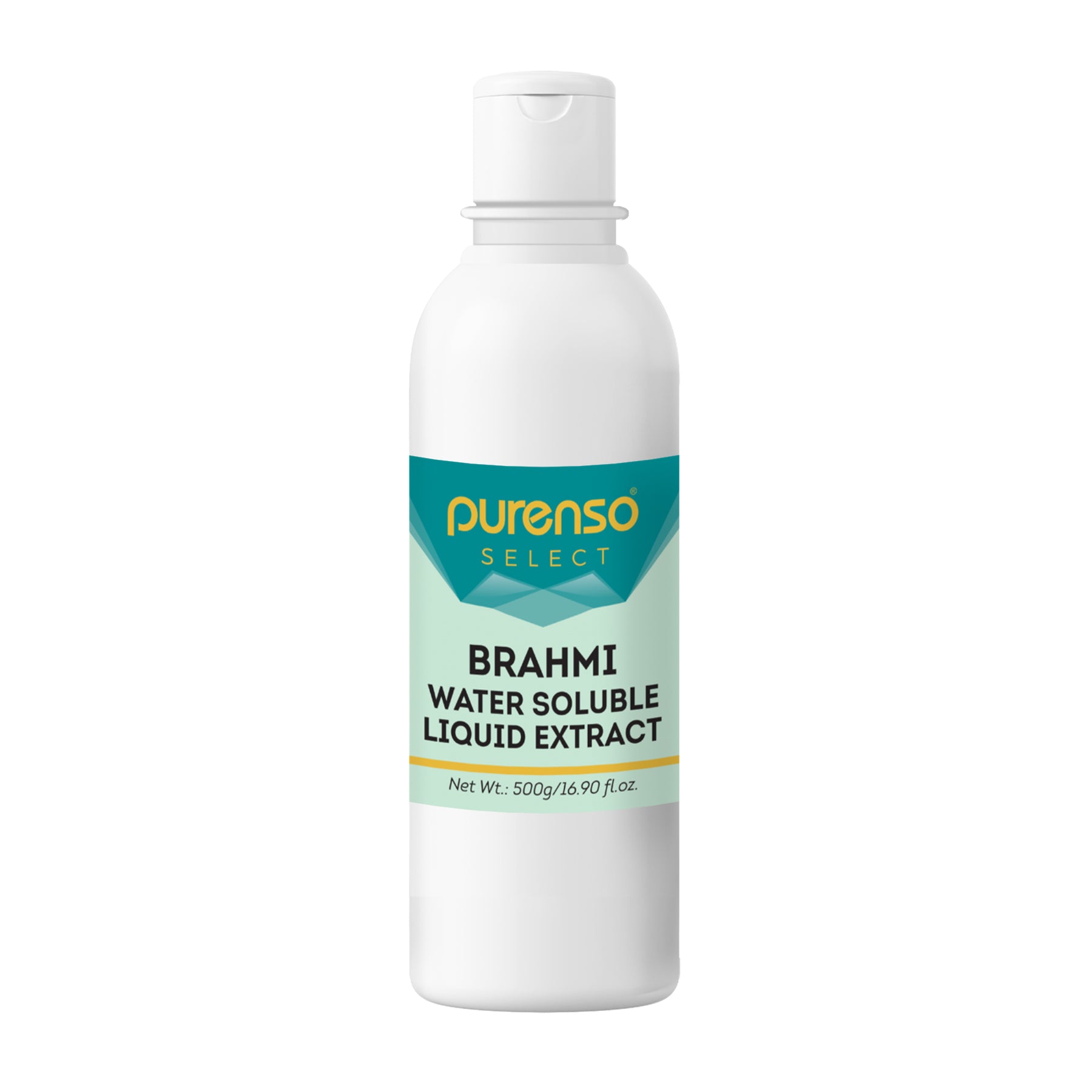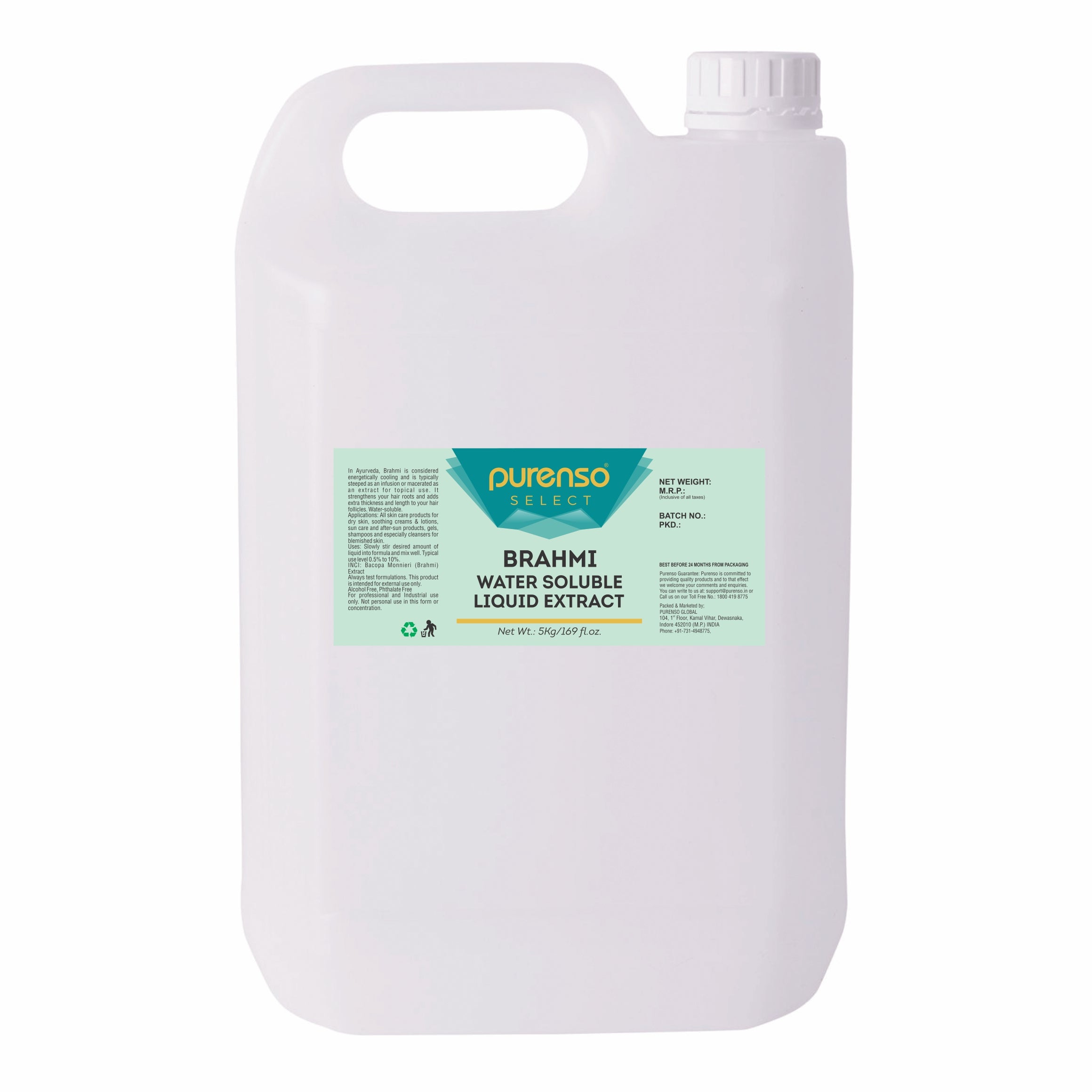 Brahmi Liquid Extract - Water Soluble
Has a soothing effect on the hair and scalp, and is said to cleanse, soften, and protect the skin.
Description: In Ayurveda, brahmi is considered energetically cooling and is typically steeped as an infusion or macerated as an extract for topical use. It strengthens your hair roots and adds extra thickness and length to your hair follicles. water-soluble. 
Benefits:
It has anti-inflammatory properties
It is used in several ayurvedic treatments due to its natural goodness

The presence of antioxidants can be used to treat several skin and hair issues
Use: All skin care products for dry skin, soothing creams & lotions, sun care and after-sun products, gels, shampoos and especially cleansers for blemished skin.
Applications: Slowly stir desired amount of liquid into formula and mix well. Typical use level 0.5% to 10%. For external use only.
TIPS: This product provides rich attributions to formulations such as lotions, shower gels, shampoos and face masks. Test your final product to insure optimal performance.
INCI: Bacopa Monnieri (Brahmi) Extract