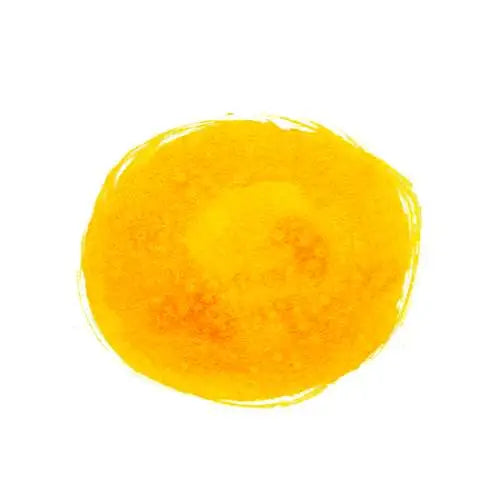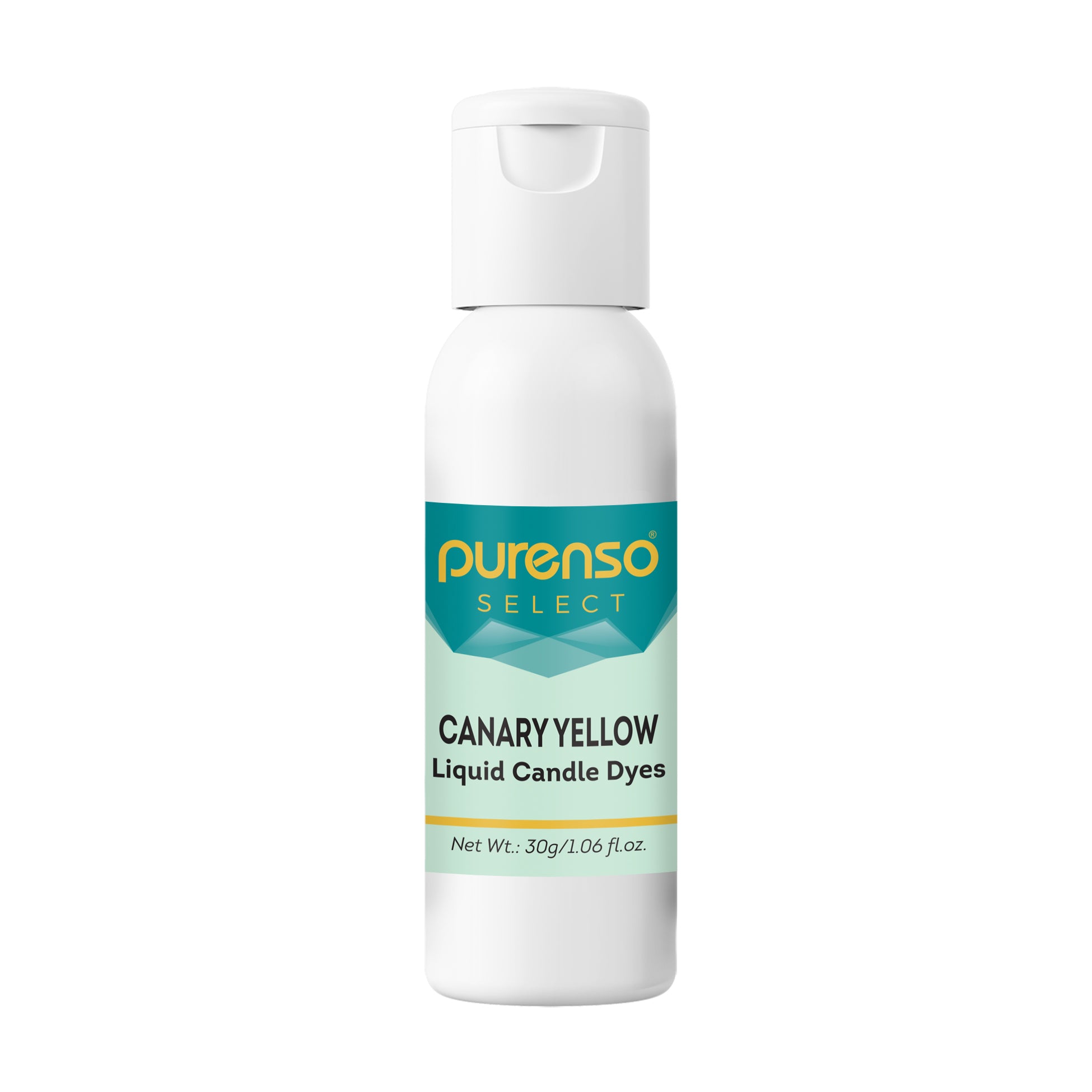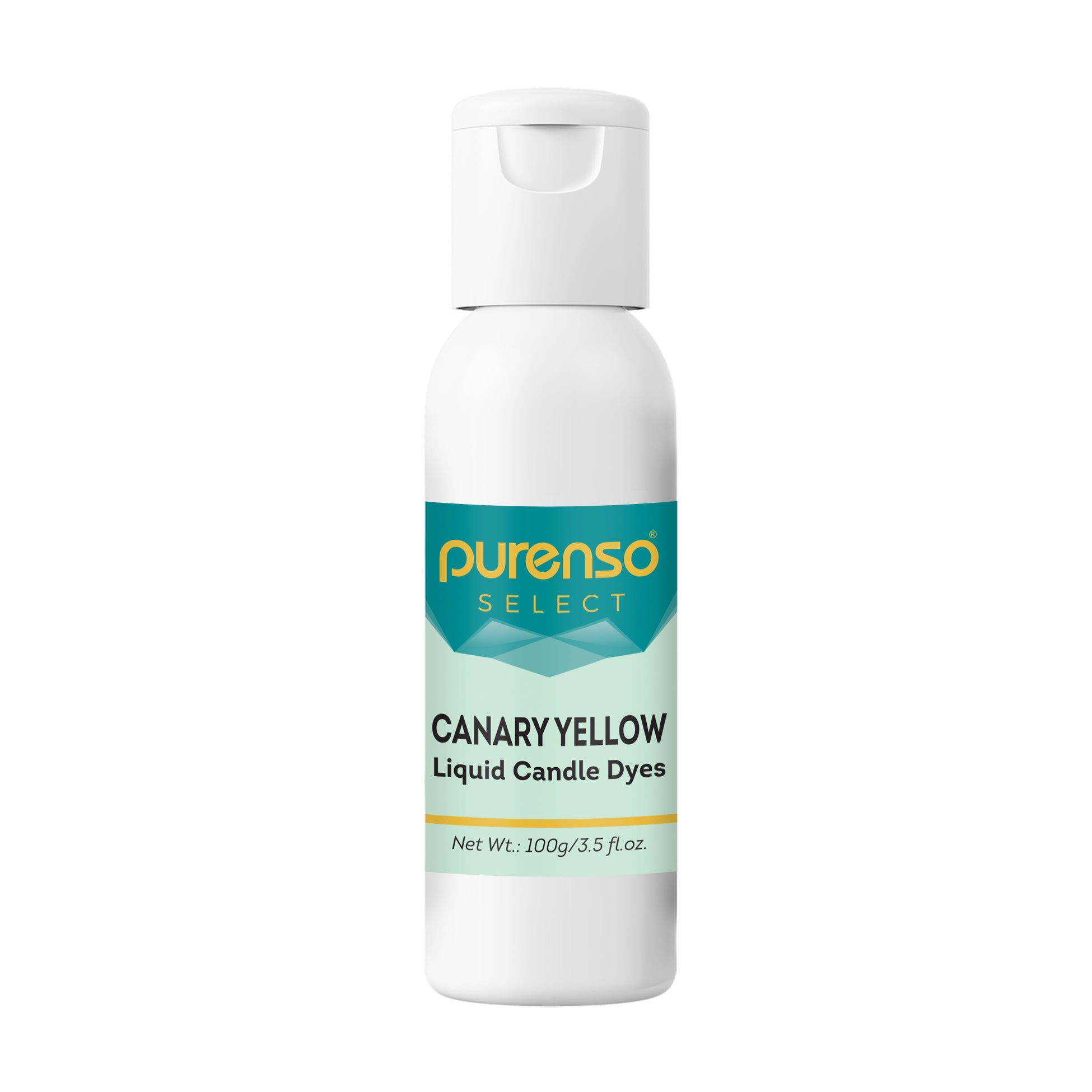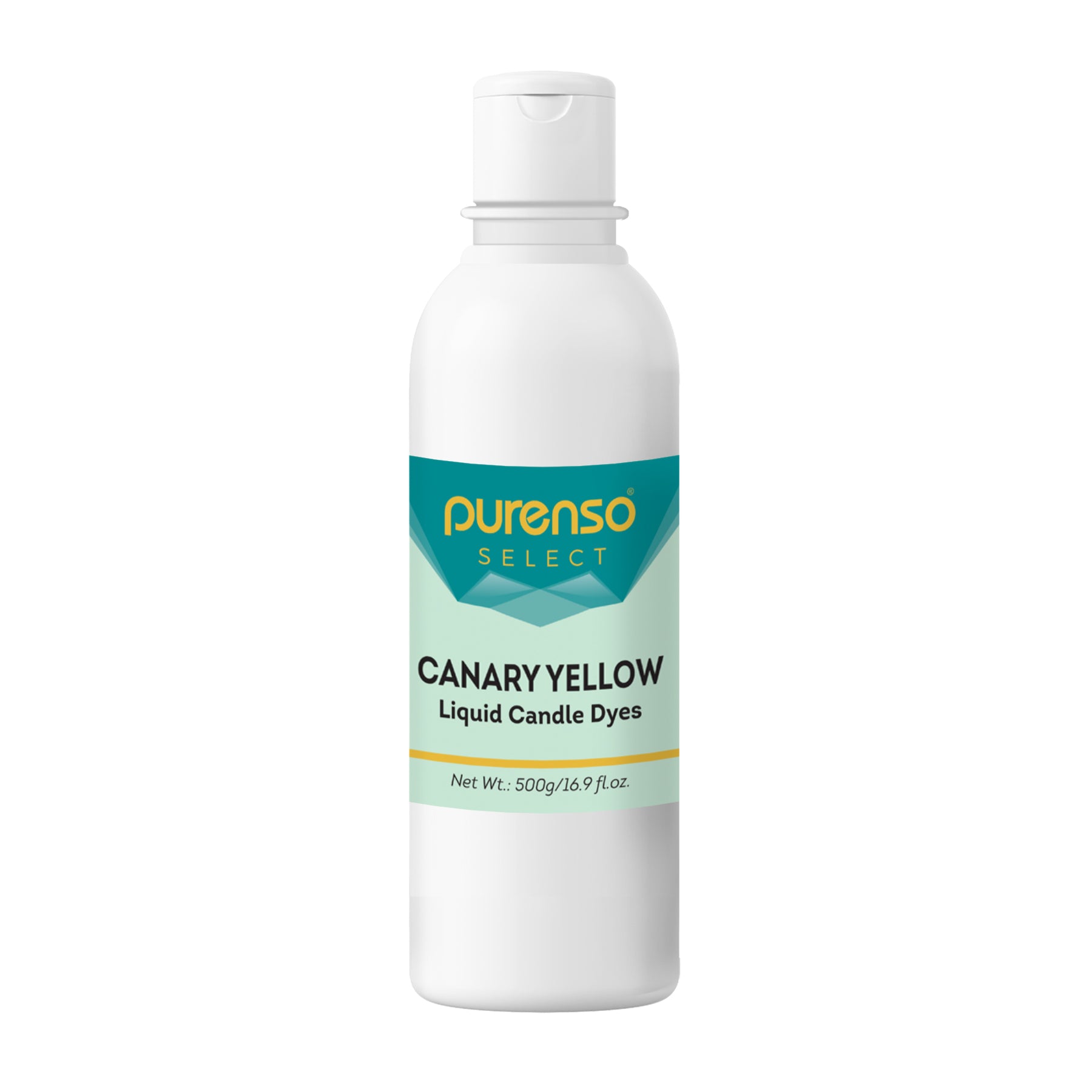 Canary Yellow - Liquid Candle Dyes
The dyes are extremely soluble and you can create unlimited variations of colors by adding varying amounts of the dyes, as well as mixing them with one another for a custom color!
The recommended temperature for adding our Dyes is 85°C or cooler. Exposing the dyes to higher temperatures for prolonged periods of time may cause fading or color alteration. Color can vary based on your wax type, fragrance, and any other additives, so be sure to test and take notes to achieve your desired vibrancy.
Our Eco Dyes are intended for candles and wax melts only. If skin exposure occurs, the dye may temporarily stain the skin. Because of their concentration levels, the dyes have a slight odor to them that is undetectable when diluted into a finished product.
For the most dark and vibrant colors, we suggest using a 0.05% concentration. For lighter shades, we suggest a 0.005% concentration. If you are making in smaller batches, this translates to about 8 drops per pound of wax for dark colors and about 2 drops per pound for lighter shades.


Please Note: Monitors vary in the way that they render colors. The color of this product may differ slightly from the color that you see on your monitor screen.