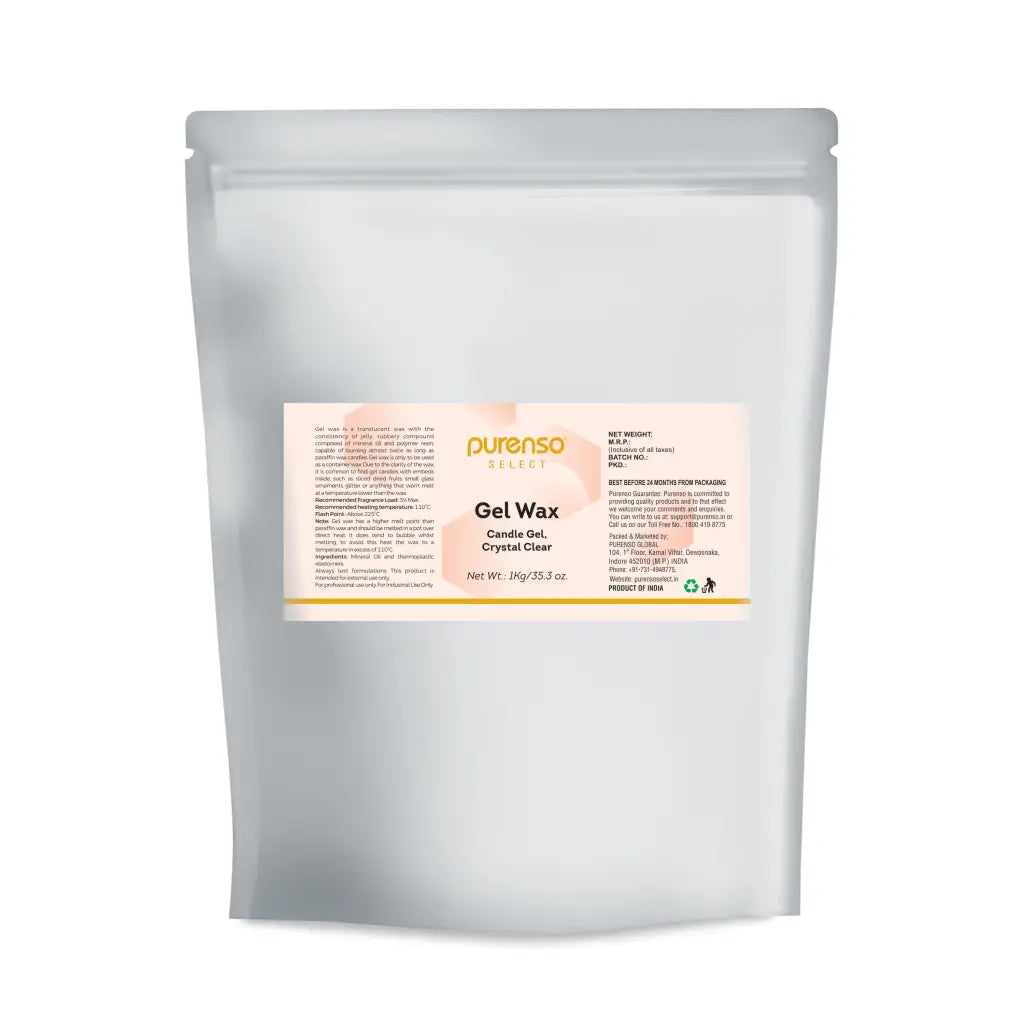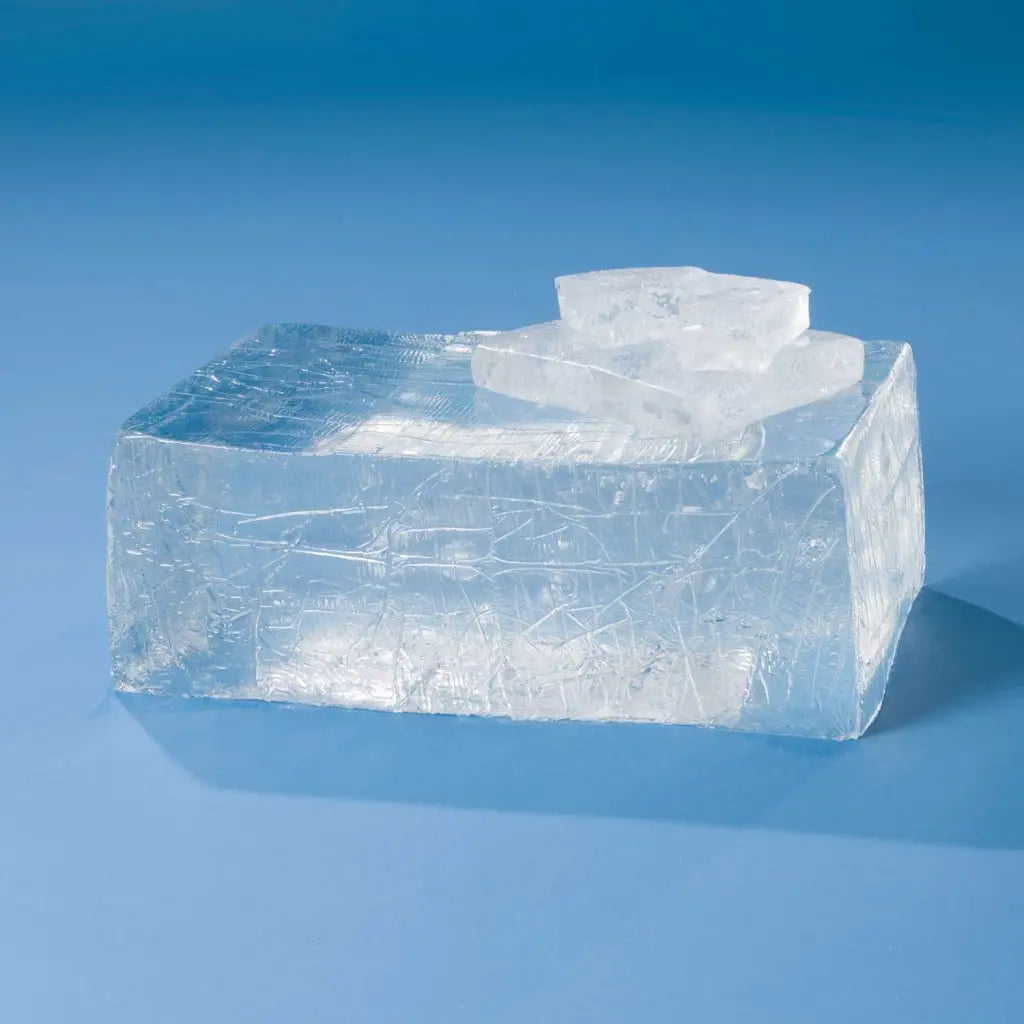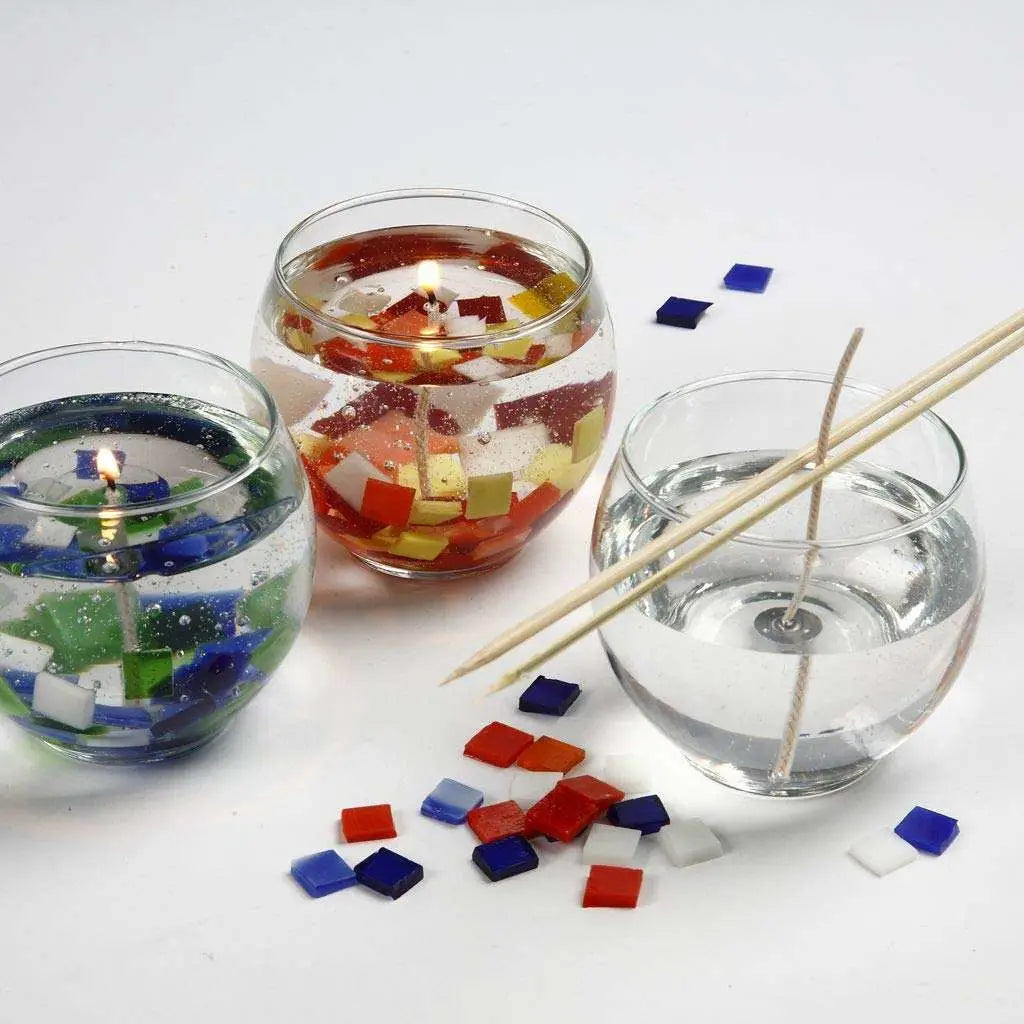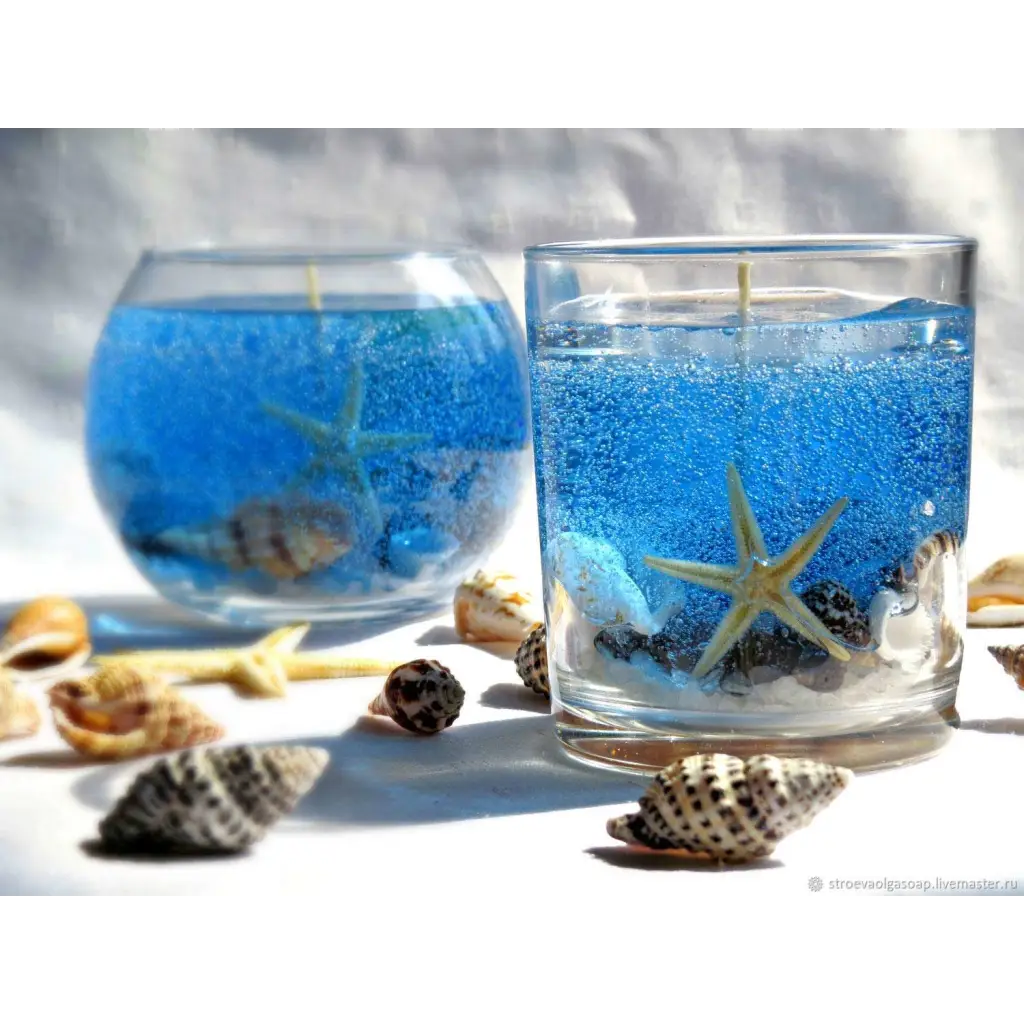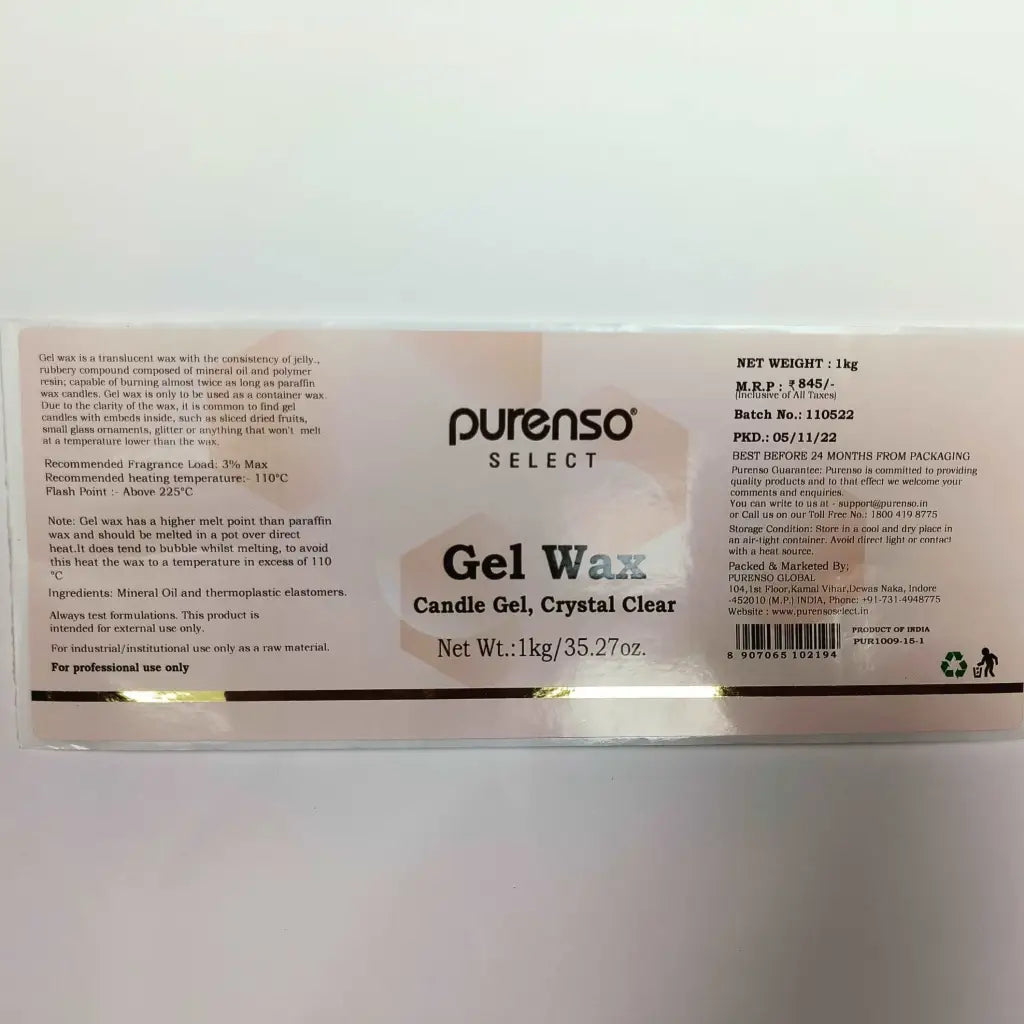 Candle Gel Wax (Candle Gel, Crystal Clear)
Description: Gel wax is a translucent wax with the consistency of jelly, rubbery compound composed of mineral oil and polymer resin; capable of burning almost twice as long as paraffin wax candles. Gel wax is only to be used as a container wax. Due to the clarity of the wax, it is common to find gel candles with embeds inside, such as sliced dried fruits, small glass ornaments, glitter or anything that won't melt at a temperature lower than the wax.
Recommended Fragrance Load: 3% Max
Recommended heating temperature:- 110°C
Flash Point :- Above 225°C
Note: Gel wax has a higher melt point than paraffin wax and should be melted in a pot over direct heat. It does tend to bubble whilst melting, to avoid this heat the wax to a temperature in excess of 110 °C
Ingredients: Mineral Oil and Thermoplastic Elastomers.