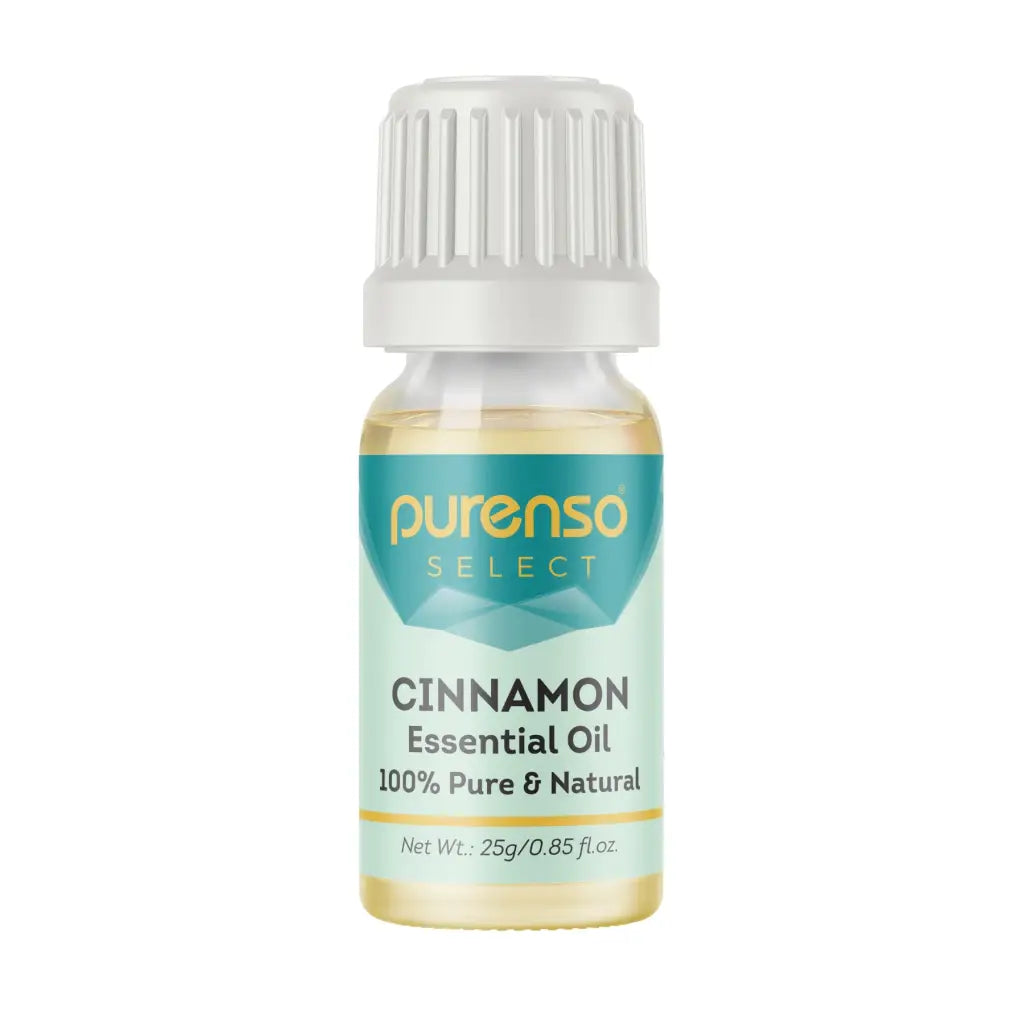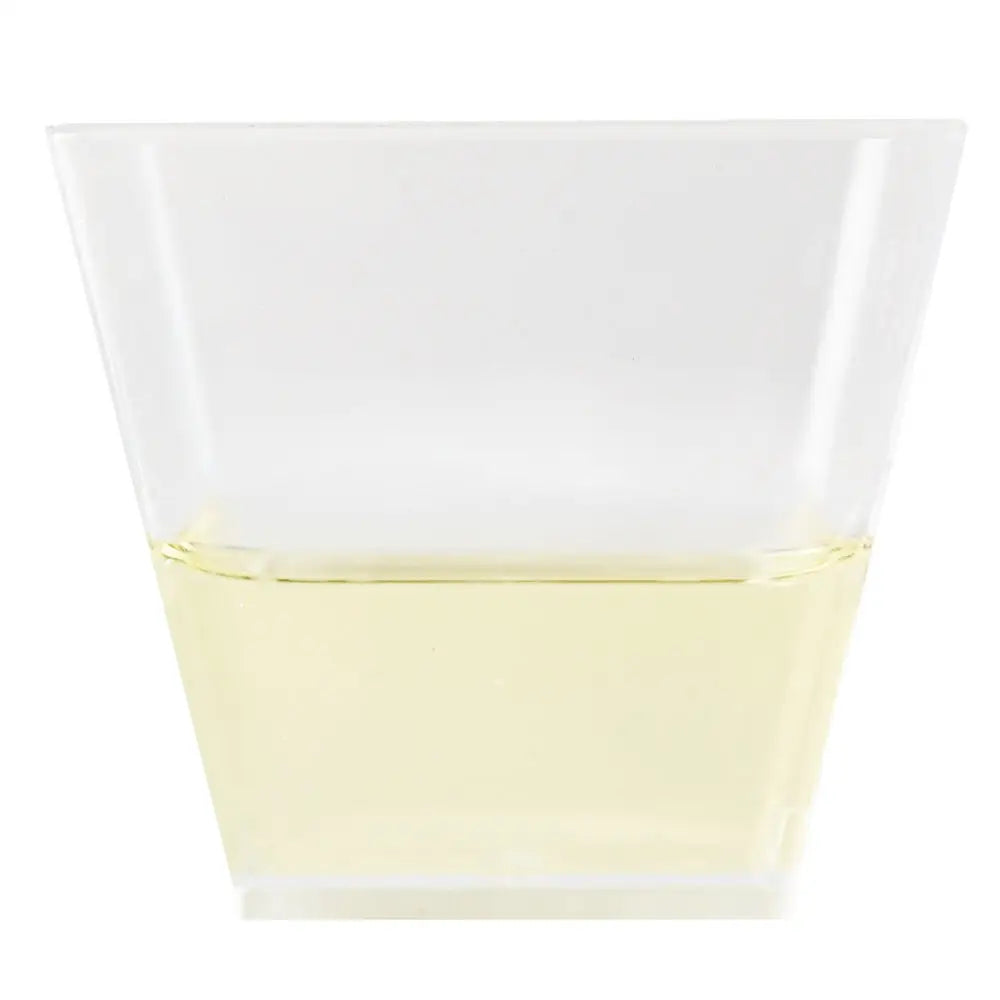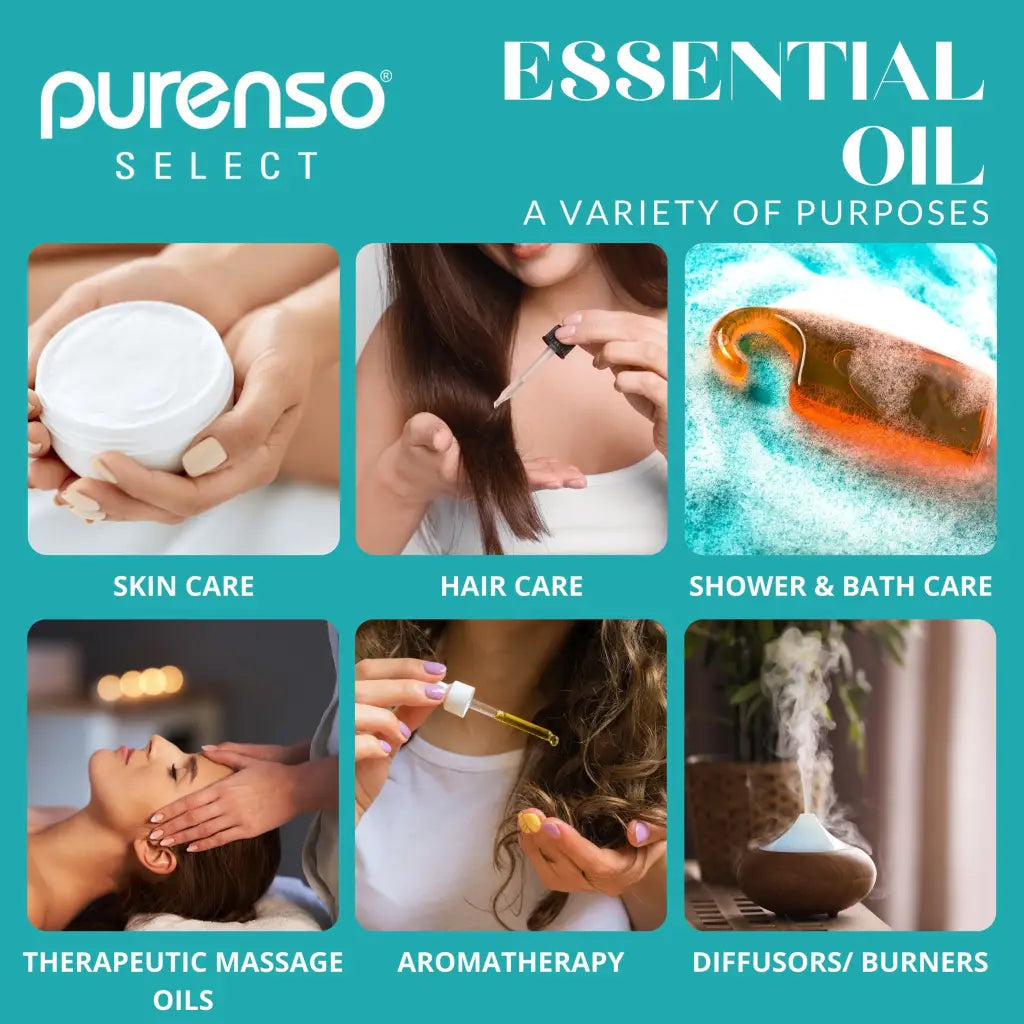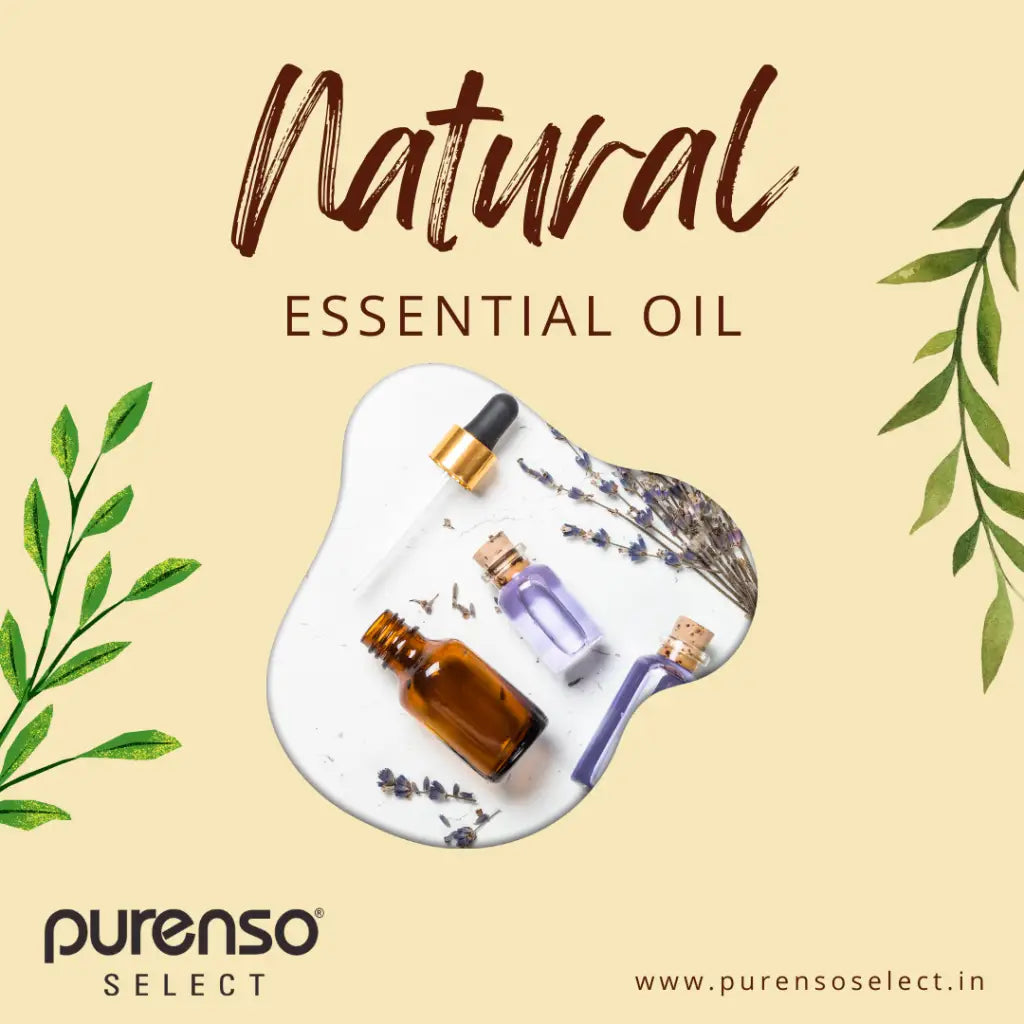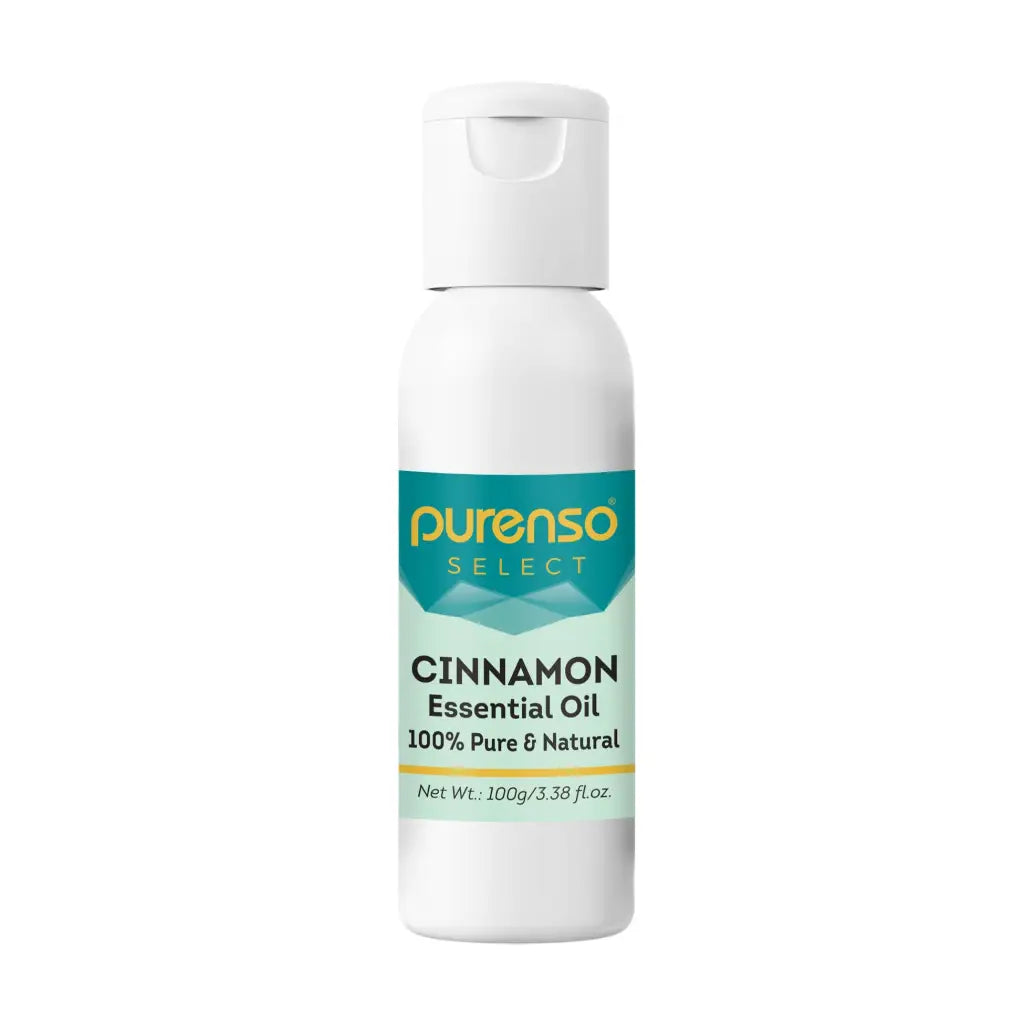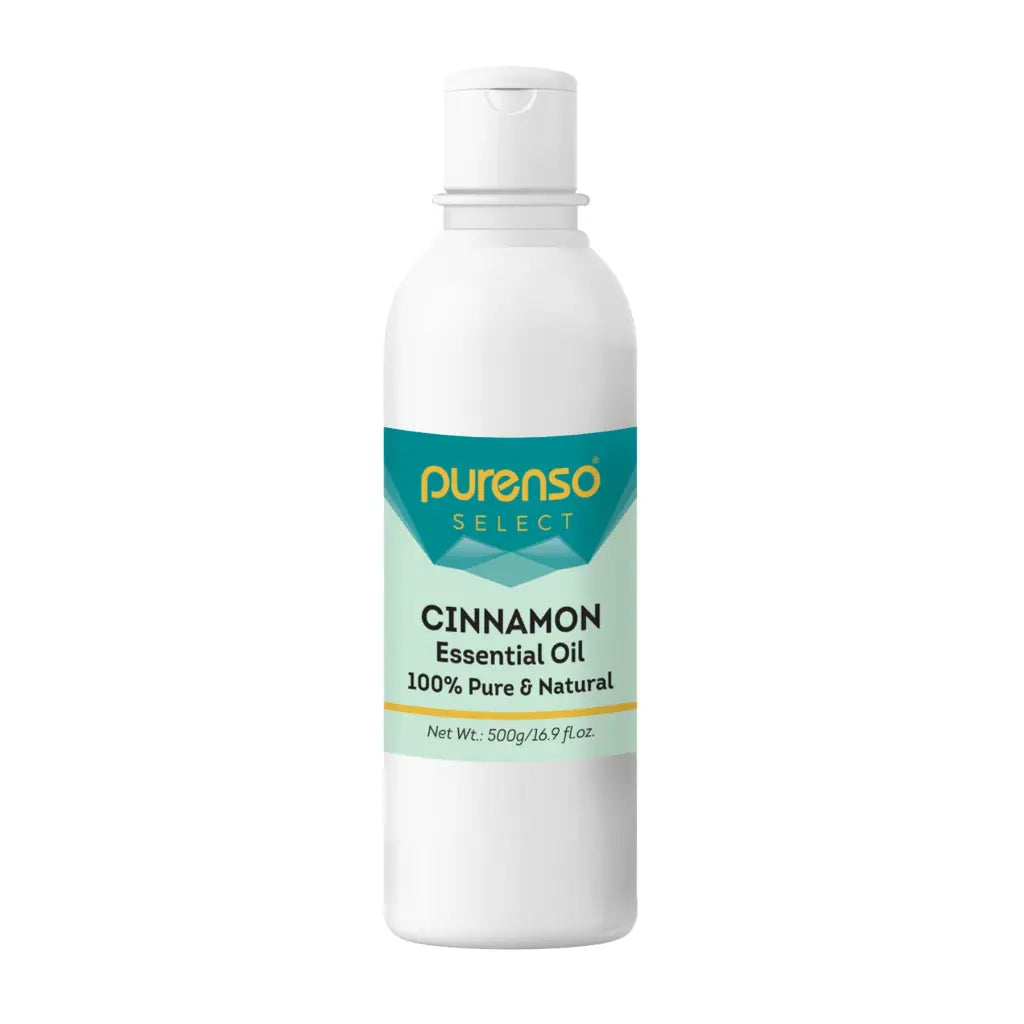 Cinnamon Bark Essential Oil
Description: Purenso Cinnamon bark essential oil is a highly concentrated and potent oil that is extracted from the bark of the cinnamomum verum tree. This essential oil is known for its warm, spicy, and sweet aroma, which makes it a popular ingredient in perfumes, candles, and other scented products.

In addition to its pleasing fragrance, cinnamon bark essential oil is also known for its therapeutic properties. It is believed to have anti-inflammatory, antiviral, and antibacterial properties, and is often used to help support the immune system, reduce inflammation, and promote overall well-being.
Benefits:
It Helps Soothe Skin Irritations
It Promotes A Healthy Scalp
It Helps Repel Bugs

It has anti inflammatory properties and prevents inflammation of the skin
Use: Skin and Lip Care, Hair Care, Cosmetics, Aromatherapy.
Applications: Typical use 0.01 - 3.0%. For external use only.
Absorption: Fast absorption
INCI: Cinnamomum Zeylanicum Bark Oil
Nature/Essence: A middle note of medium aroma, it has a warm, spicy scent between that of clove and cinnamon, but with herbaceous notes that are not sweet. 
Plant Part: Leaves
Extraction Method: Steam Distilled
Phthalates: Product is Phthalate Free