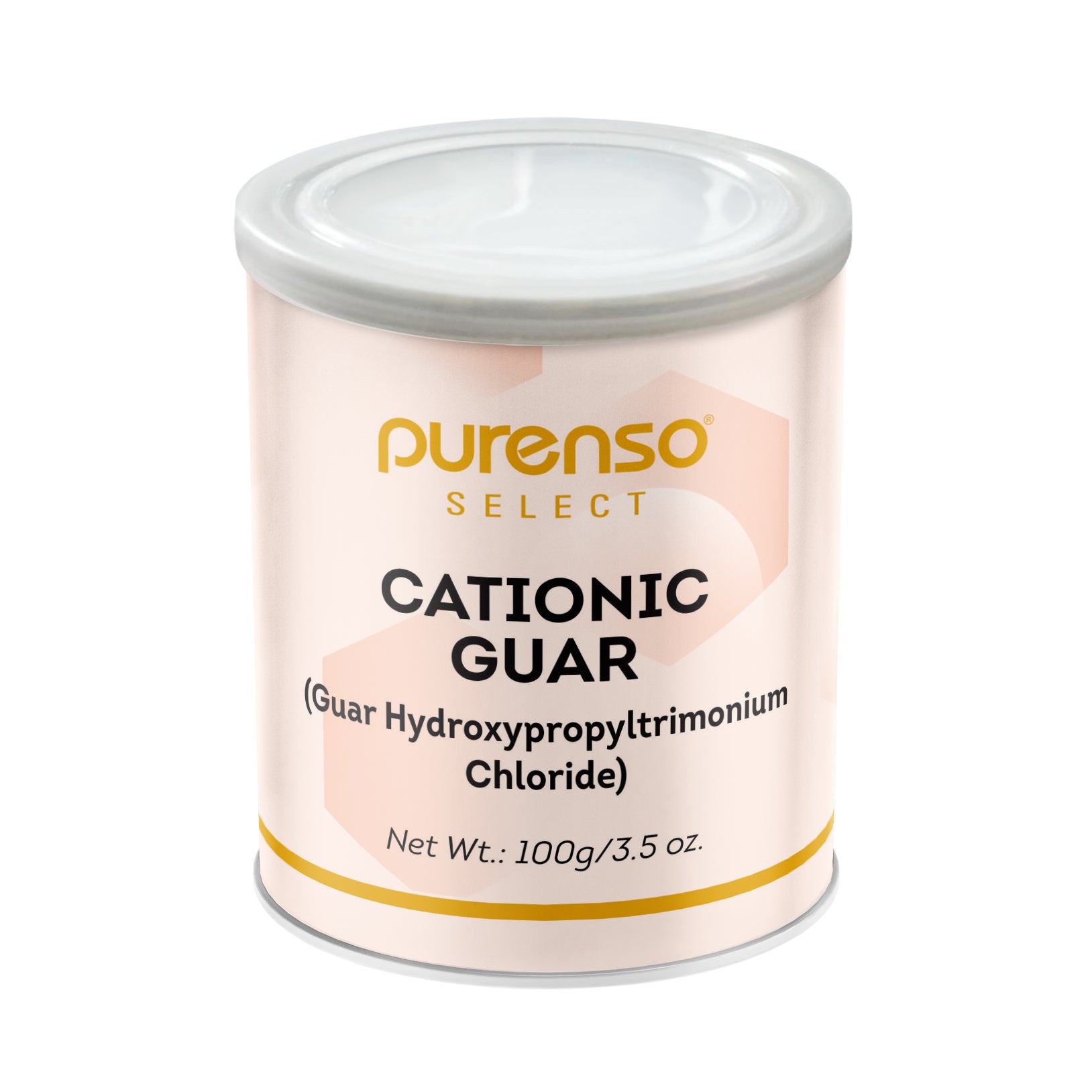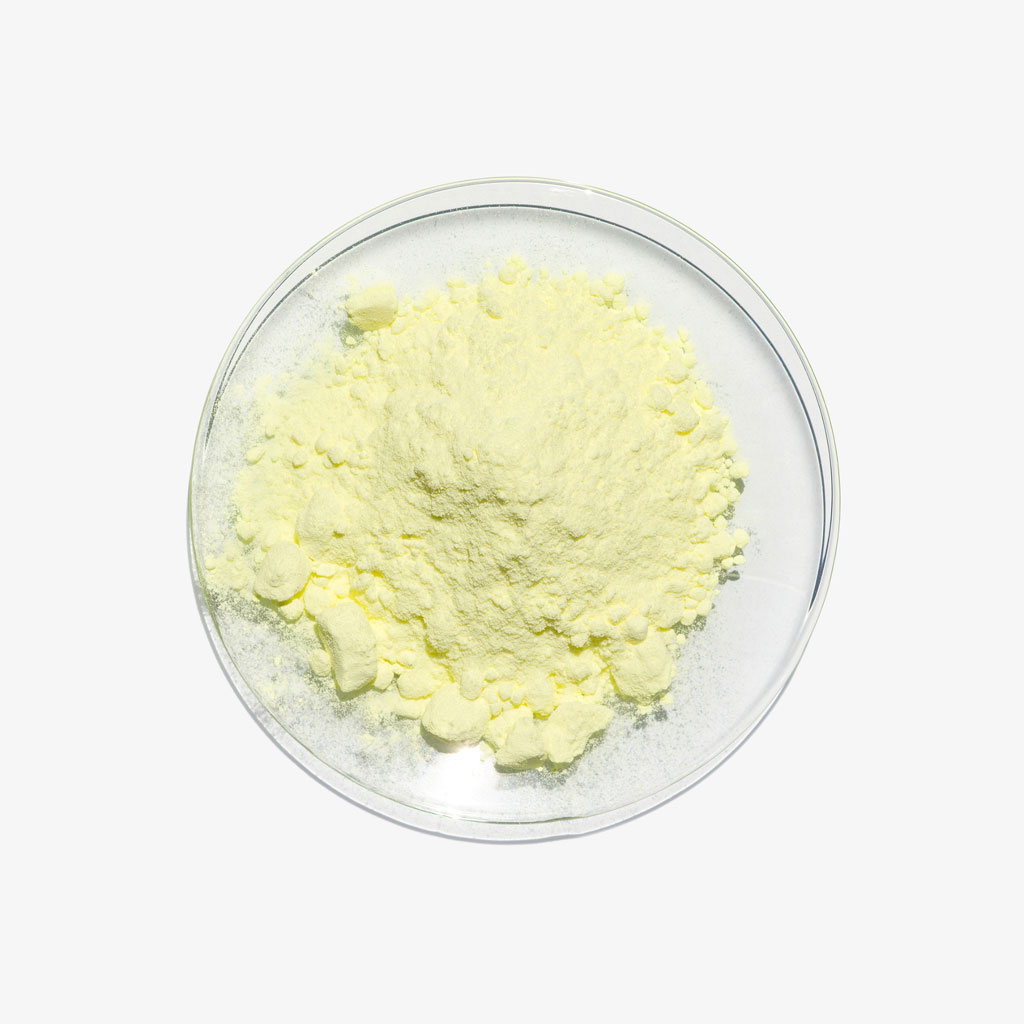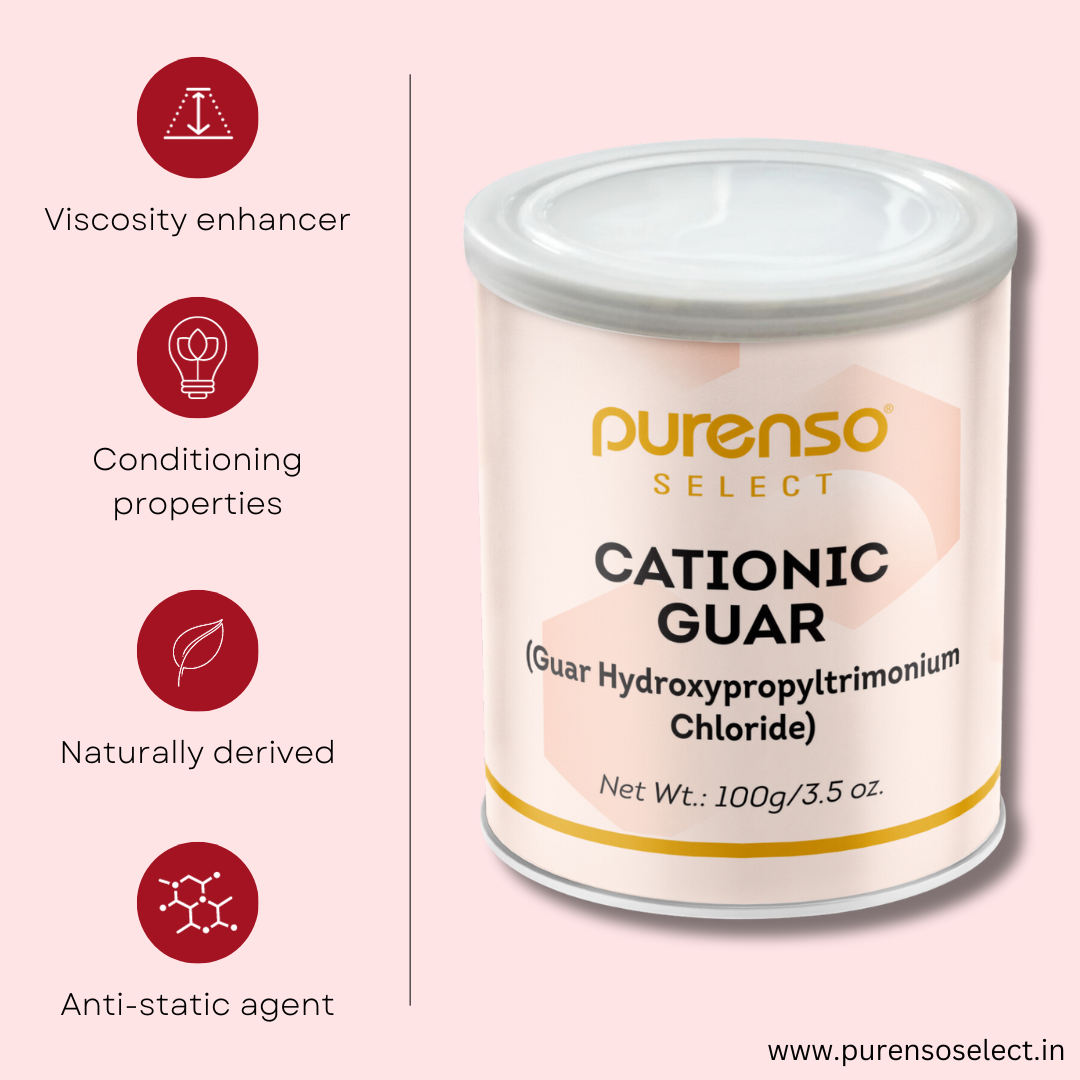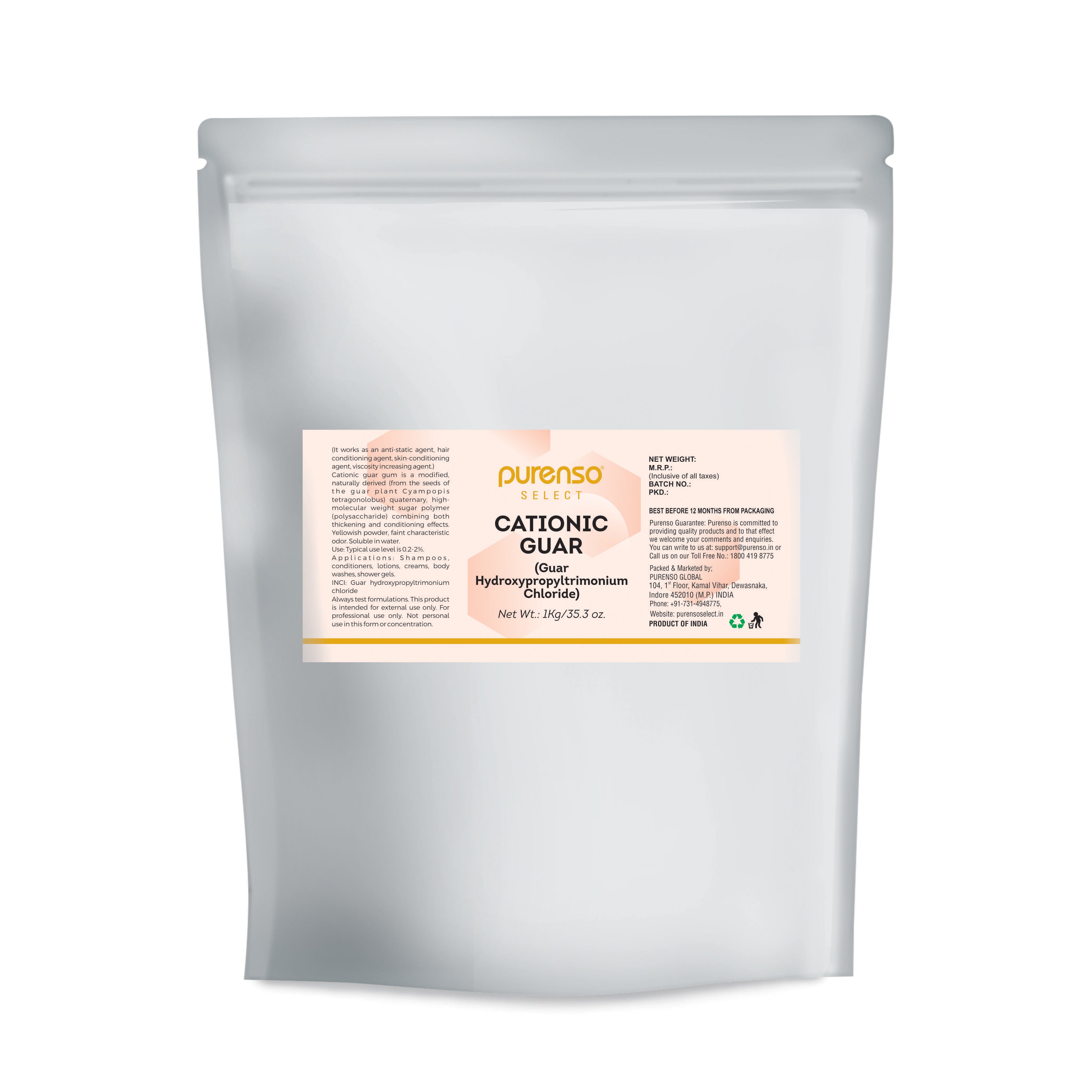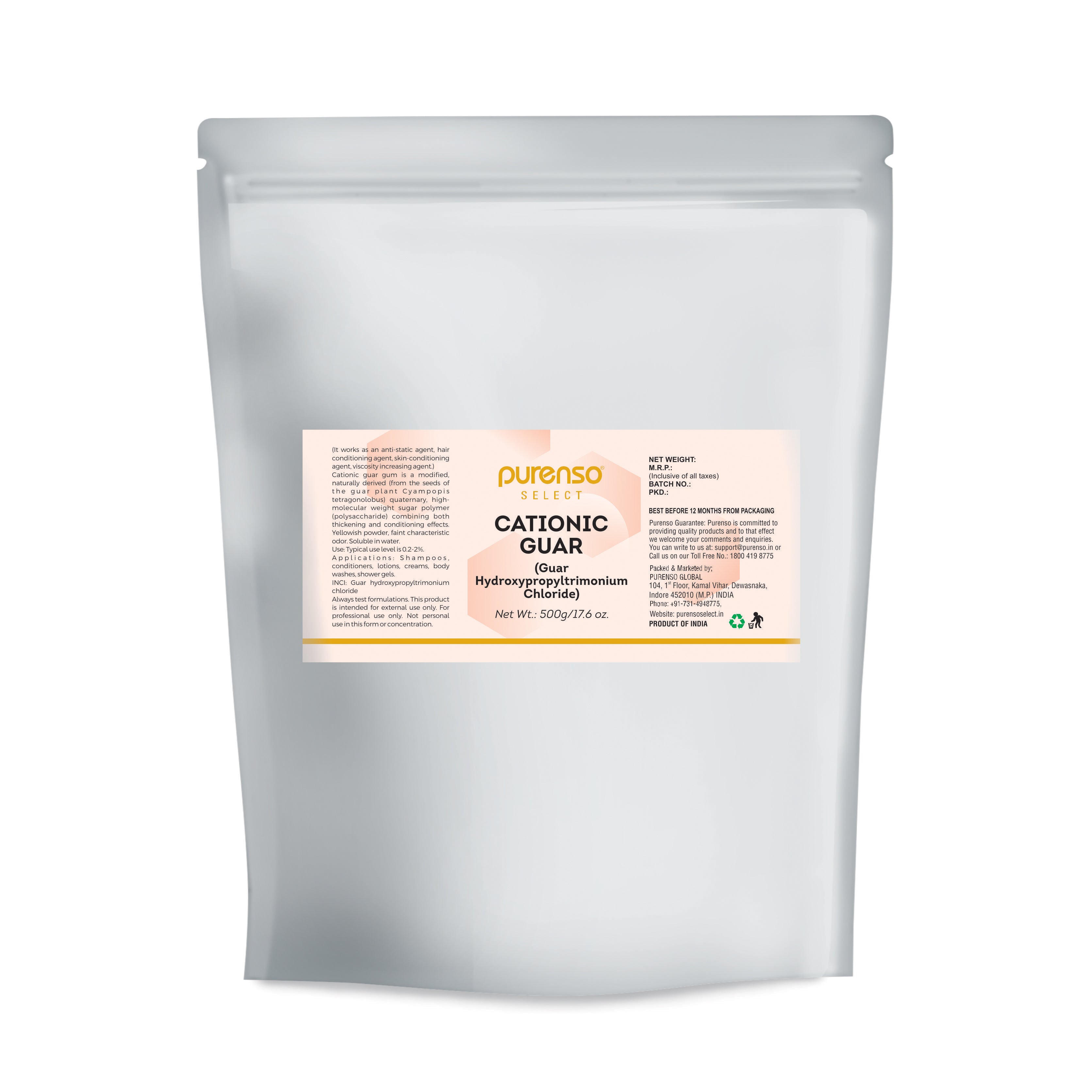 Cationic Guar (Guar Hydroxypropyltrimonium Chloride) / GHTC
(It works as an anti-static agent, hair conditioning agent, skin-conditioning agent, viscosity increasing agent.)
Description: Cationic guar gum is a modified, naturally derived (from the seeds of the guar plant Cyampopis tetragonolobus) quaternary, high-molecular weight sugar polymer (polysaccharide) combining both thickening and conditioning effects. Yellowish powder, faint characteristic odor. Soluble in water.
With the benefits of keratin substantivity and viscosity control, it imparts conditioning properties to shampoos and after-shampoo hair care products. Moderately cationic, it conditions without buildup.
Alternate Names- Cyamopsis Tetragonoloba Guar Gum, Guaran, GHTC
Benefits:

Effective non-gelling thickener and viscosity enhancer
Can boost foam when together with surfactants
Has additional conditioning effect due to the quaternary polymer structure as compared to regular guar gum
Applications: Shampoos, conditioners, lotions, creams, body washes, shower gels.
Use: Dissolve in water and stir thoroughly. Guar gum has a high pH >9 in order to thicken the solution that contains the guar gum the pH has to be <7. Add a tiny amount of citric acid or concentrated lemon juice to reach a lower pH and the solution is thickening. Stir well, typical use level is 0.2-2%. For external use only.
INCI: Guar hydroxypropyltrimonium chloride