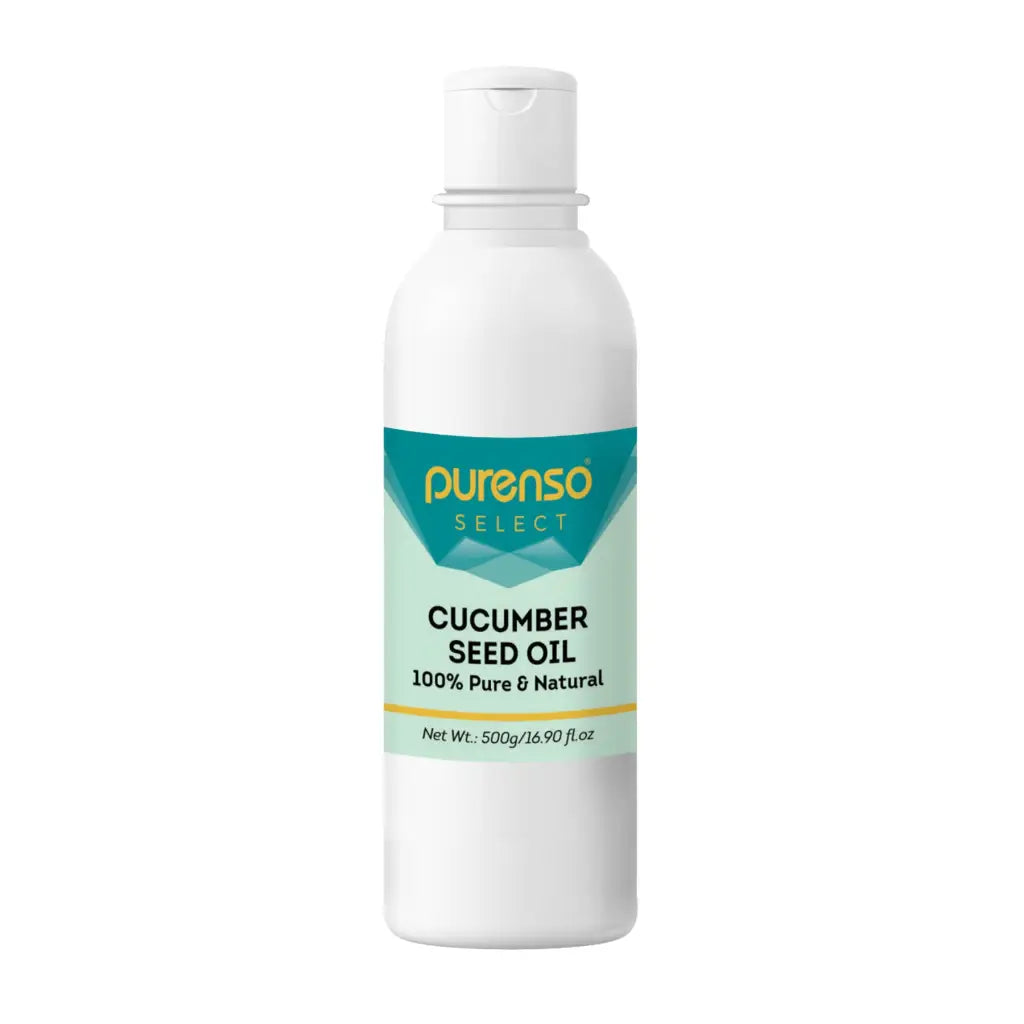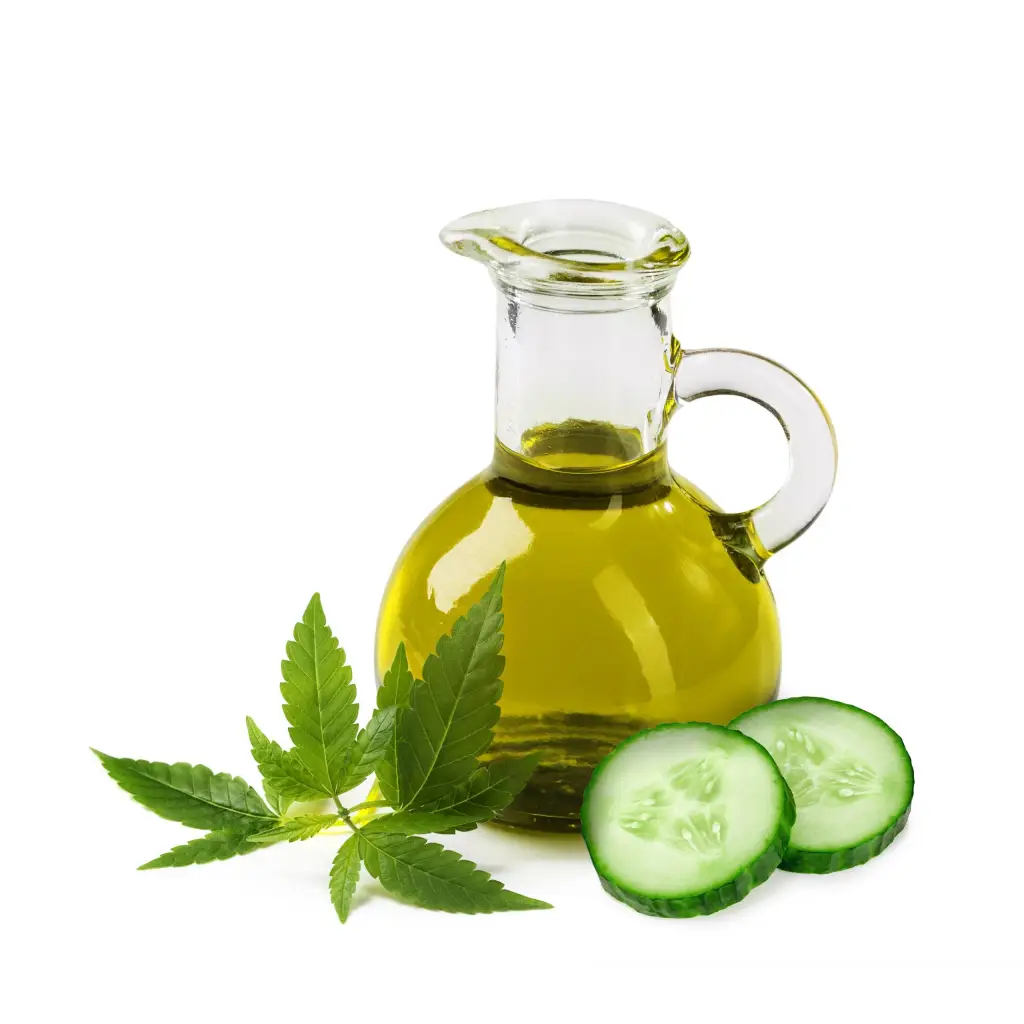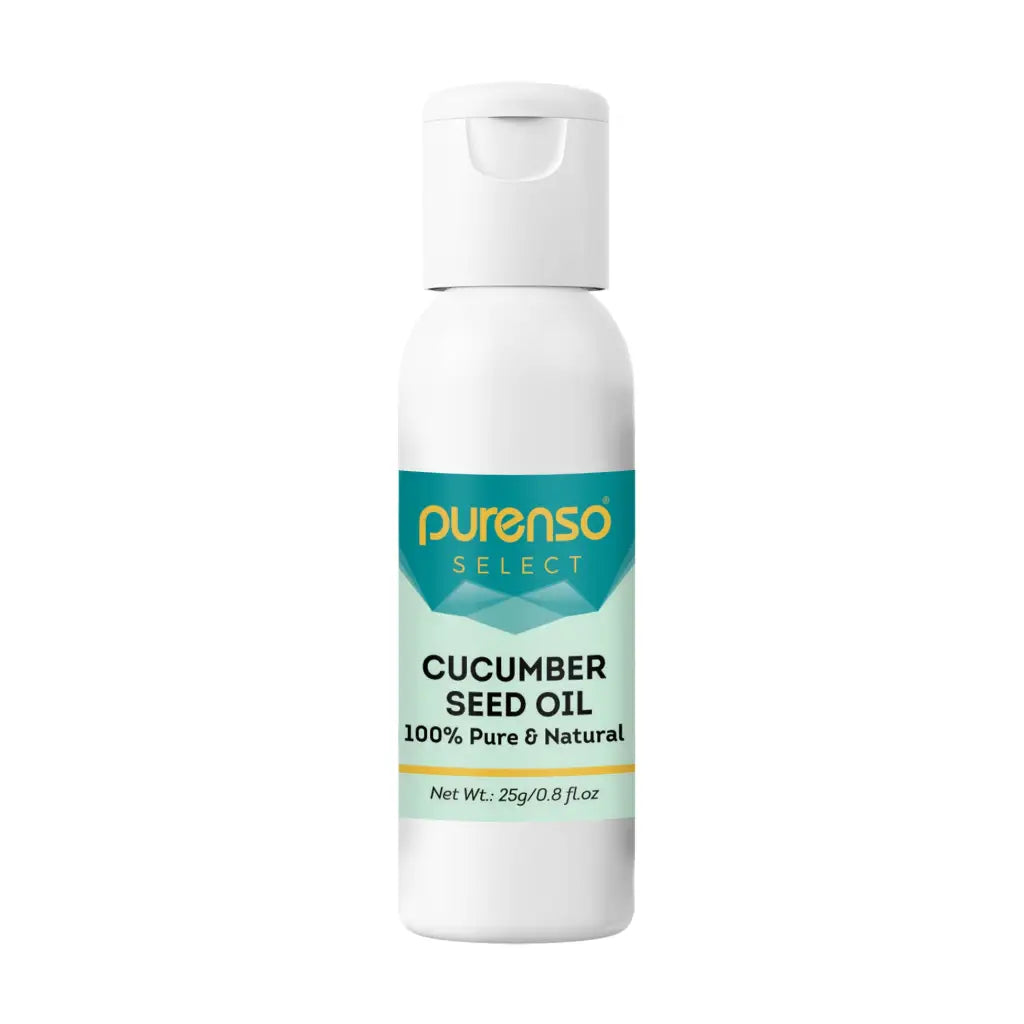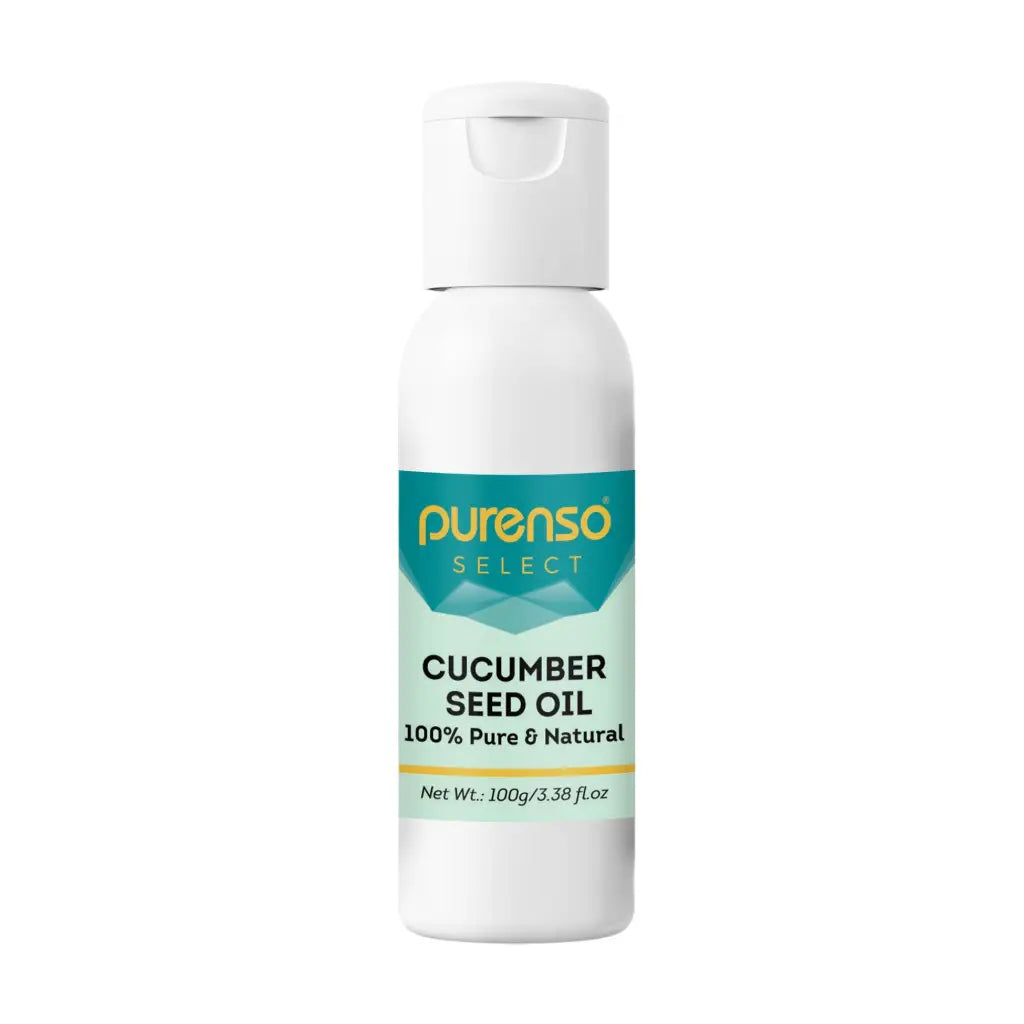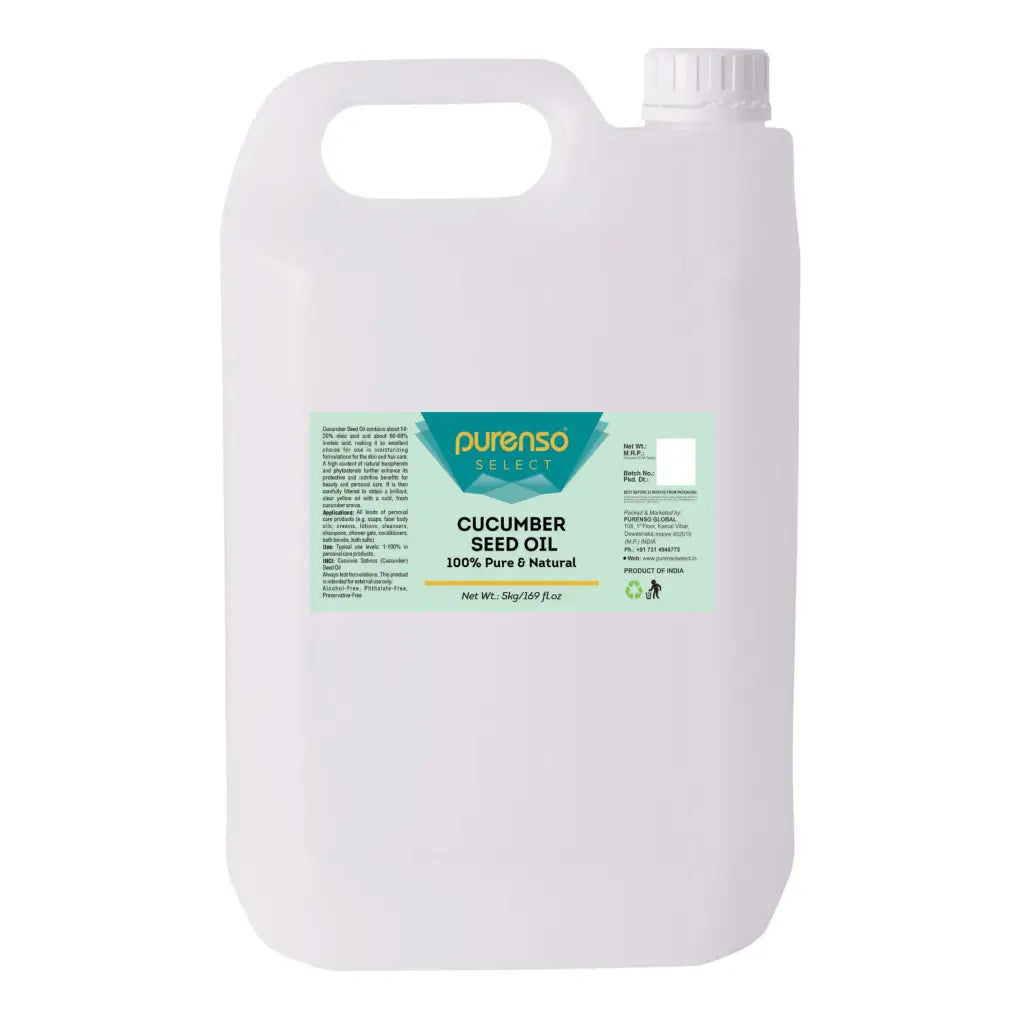 Description: Cucumber Seed Oil contains about 14-20% oleic acid and about 60-68% linoleic acid, making it an excellent choice for use in moisturizing formulations for the skin and hair care. A high content of natural tocopherols and phytosterols further enhance its protective and nutritive benefits for beauty and personal care. It is then carefully filtered to obtain a brilliant, clear yellow oil with a mild, fresh cucumber aroma.
Ingredients: Cucumis Sativus (Cucumber) Seed Oil 
Benefits:
Natural skin emollient and softener with cooling and tonic properties
Ideal in skin cleansers but also soothing body lotions and skin creams, especially after-sun products
Softens and nourishes hair
Has a high content in minerals, potassium and sulfur helping to soften and hydrate the skin
Use: All kinds of personal care products (e.g. soaps, face/ body oils, creams, lotions, cleansers, shampoos, shower gels, conditioners, bath bombs, bath salts).
Applications: Add to formulas to the oil phase. Typical use level: 1-100%. For external use only.