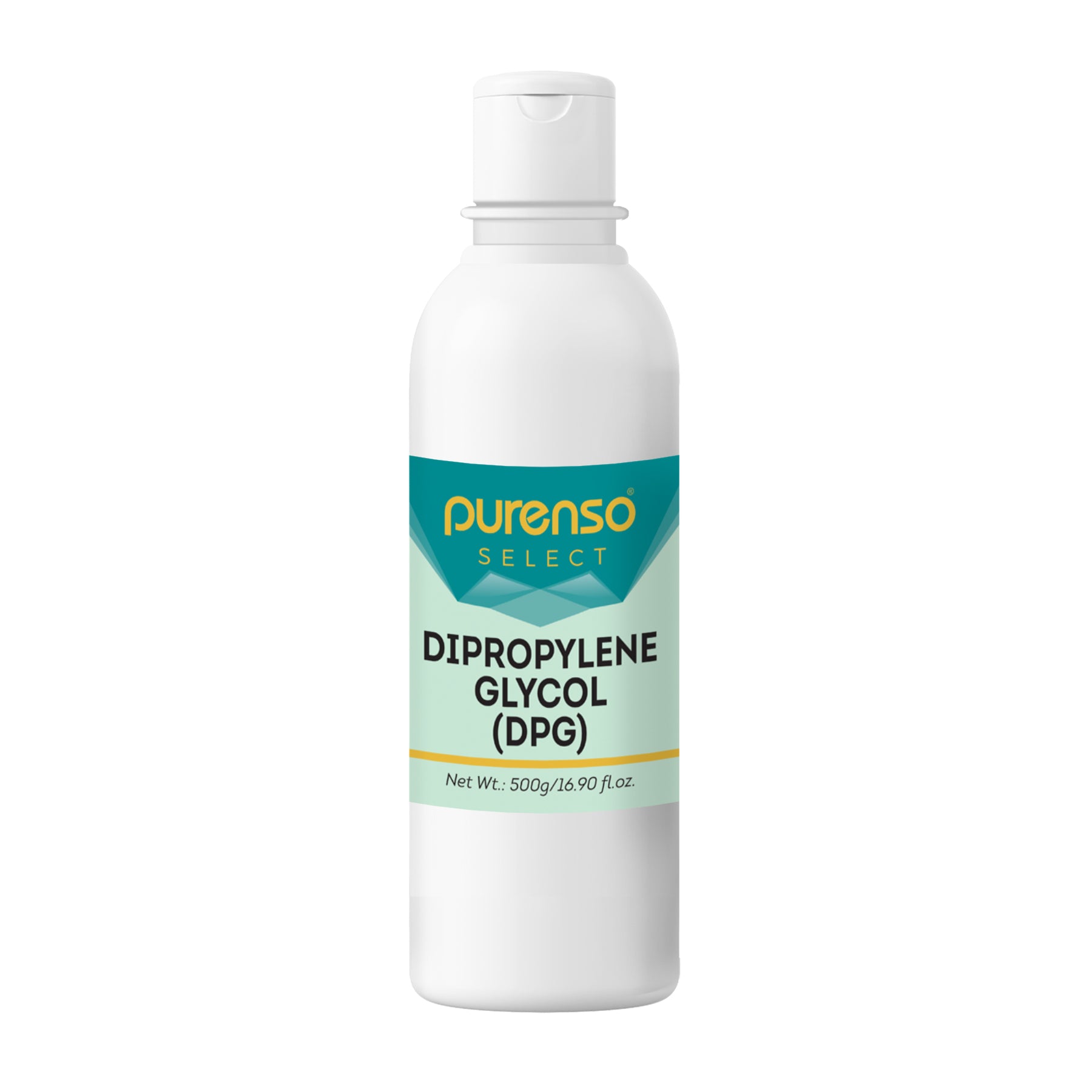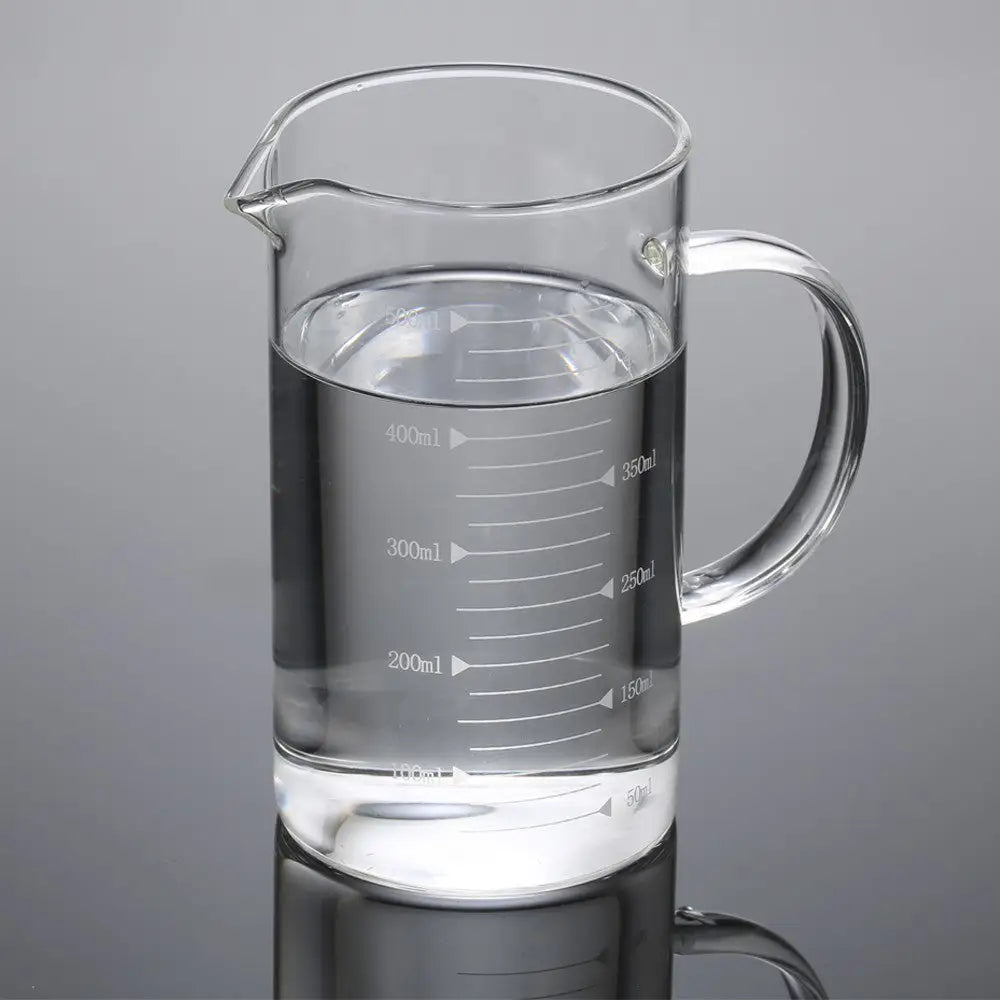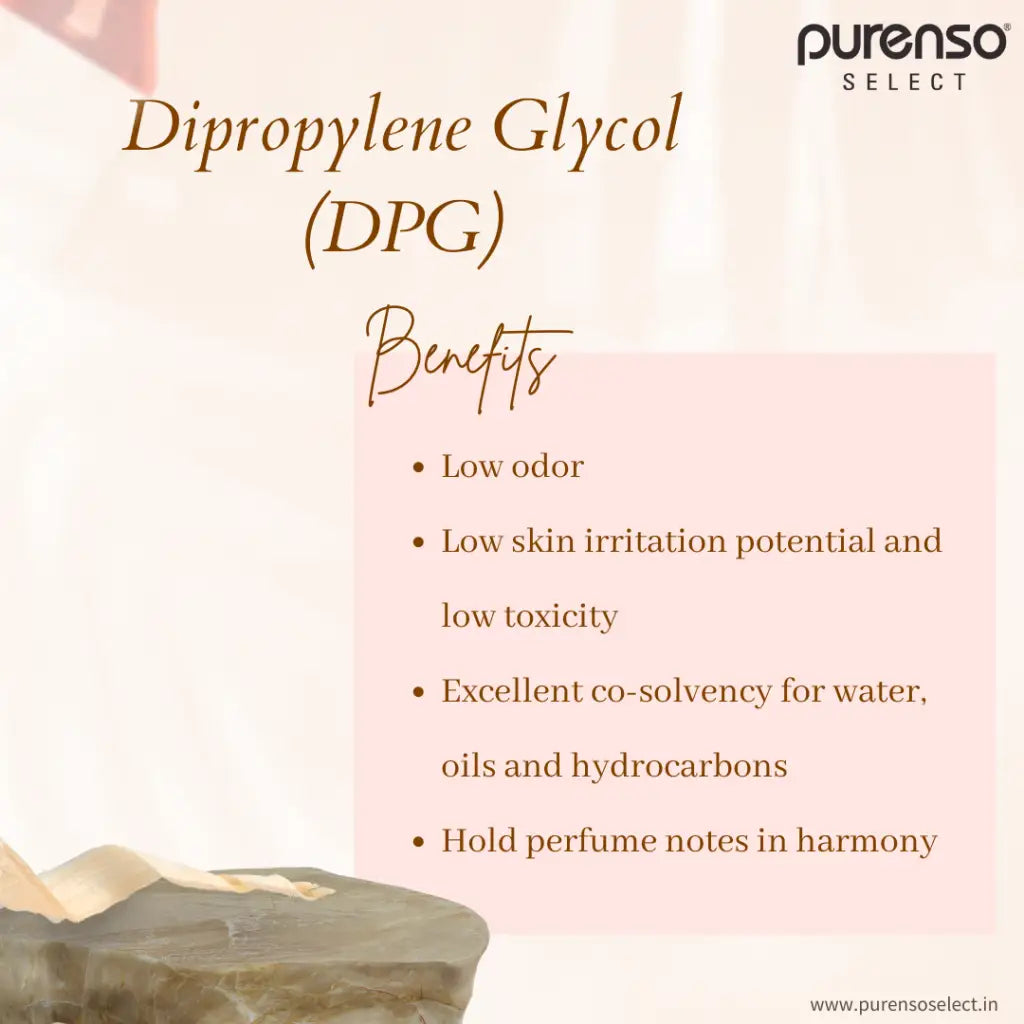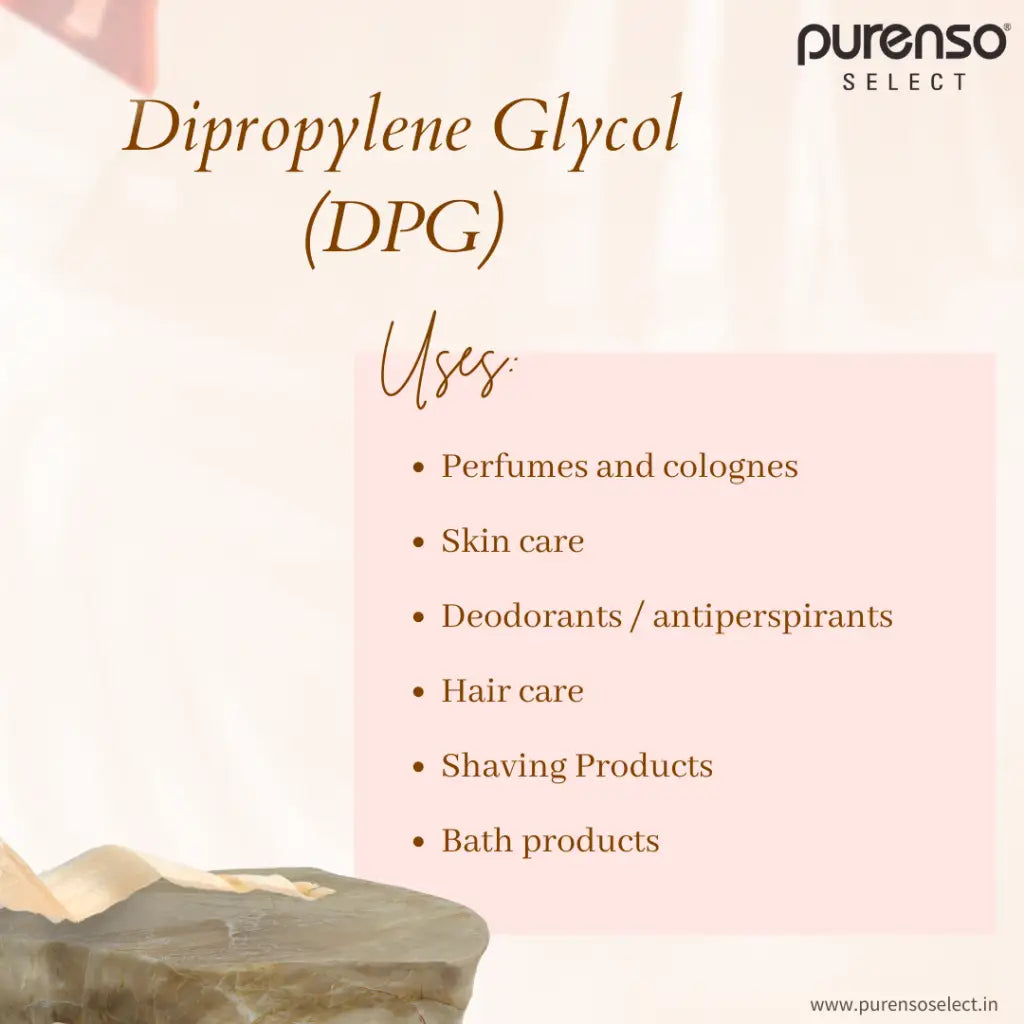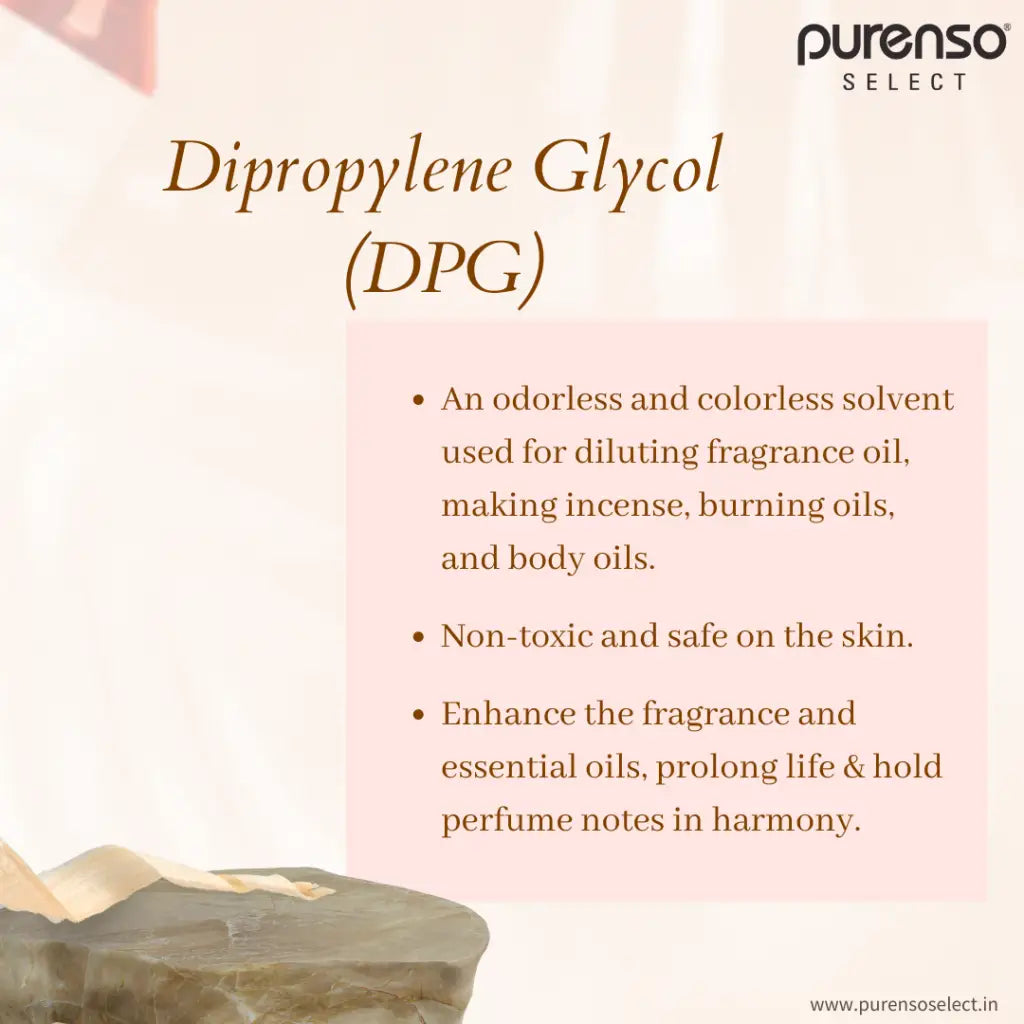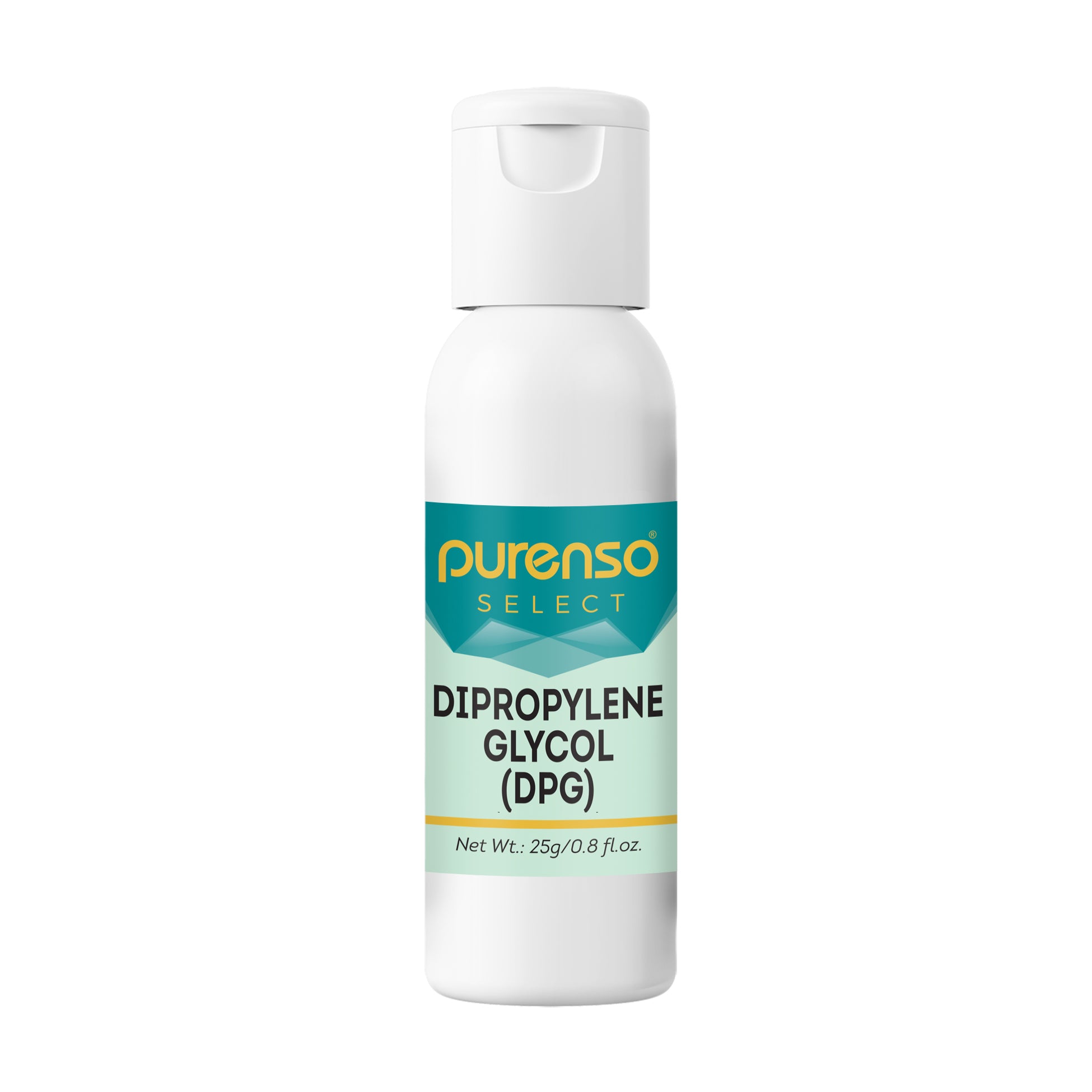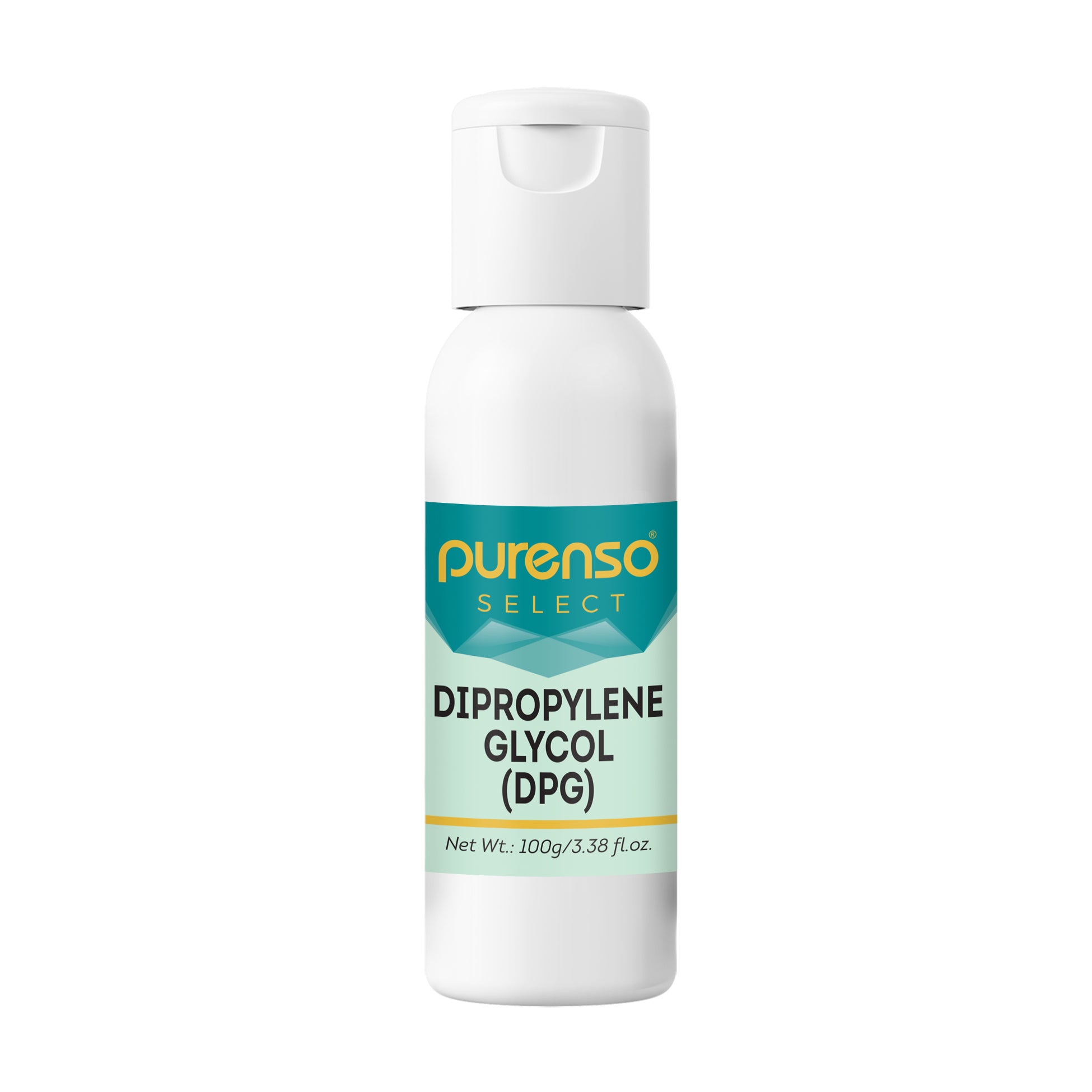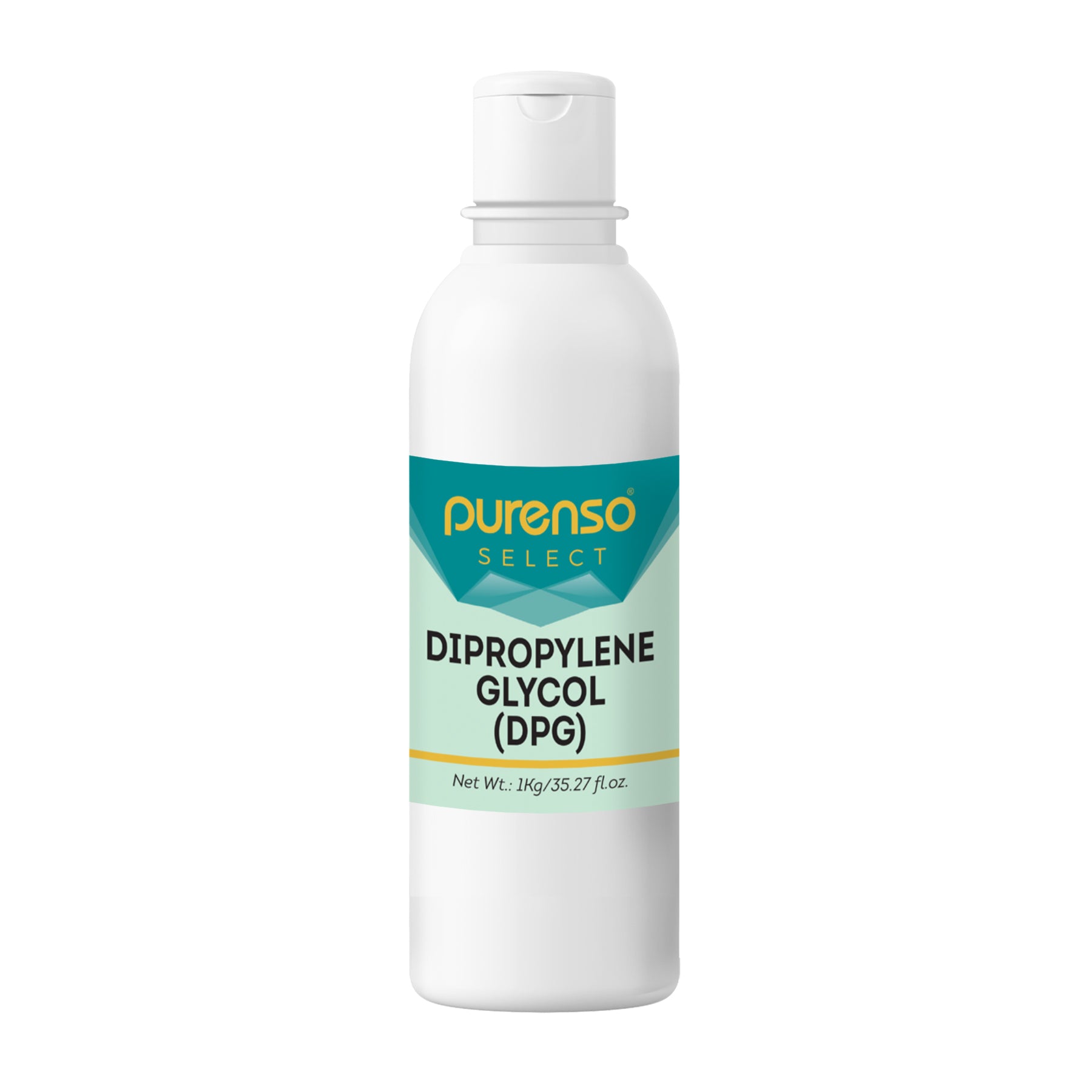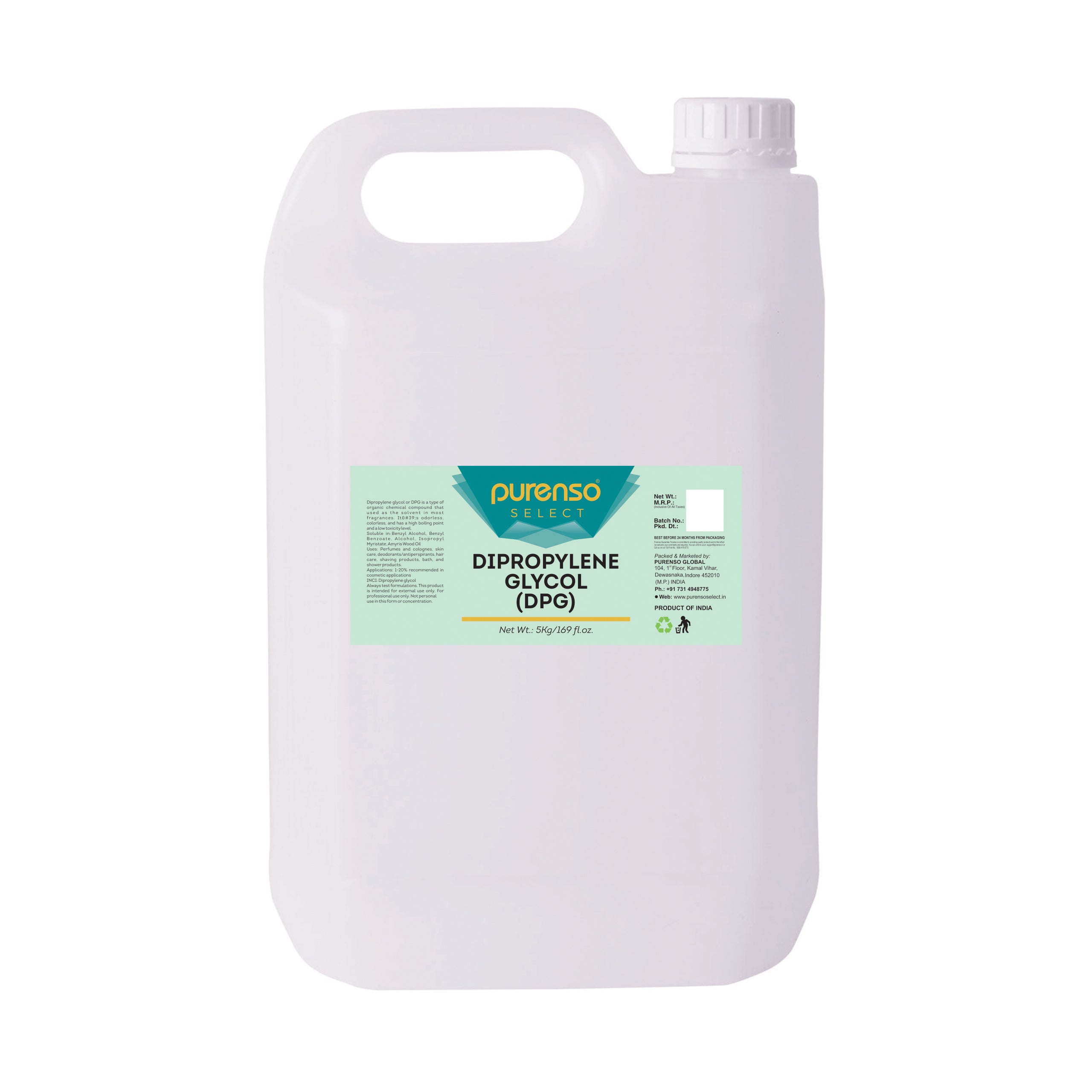 A perfect unscented carrier oil to a dilute concentrated oils, enhance your fragrance and essential oils, prolong scent life & hold perfume notes in harmony.
Description: Dipropylene glycol or DPG is a type of organic chemical compound that's used as the solvent in most fragrances. When DPG is added to one of the carrier oils, it dilutes the strength of fragrance oils to slowly disperse the smell. DPG is great to use in perfumes or fragrance body oils. It's odorless, colorless, and has a high boiling point and a low toxicity levels. Will not add any unnecessary odor to your fragrance, and it's safe to use on your skin. The compound works well in perfumes and fragrances because it attaches to all the fragrance molecules. It's also able to carry both essential oils and fragrance oils together.
Soluble in : Benzyl Alcohol, Benzyl Benzoate, Alcohol, Isopropyl Myristate, Amyris Wood Oil
Solubility : miscible with Water
Suitable to produce: Perfumes and colognes, Skin care (creams, lotions, sun-care products), Deodorants/antiperspirants (roll-on, stick deodorants), Hair care (shampoos, conditioners, styling, coloring products), Shaving products (creams, foams, gels, after-shave lotions), Bath and shower products
Usage Level: 1-20% recommended in cosmetic applications
It can also be used to make a reed diffuser base for your home. Given that different fragrance oils are made with different components this recipe can be tweaked and adjusted to suit the scents you are using
Dipropylene glycol - 20-60%
Fractionated coconut oil - 20-60%
Fragrance - 10-60%
Perfumers alcohol - 10-30%
Diffuser oil: 1 part DPG to 1 part fragrance to make your own diffuser oil. 
Incense Mixture: 2 parts DPG to 1 part fragrance for incense.
Appearance: Colorless liquid
Benefits:
Low odor
Low skin irritation potential and low toxicity
Excellent co-solvency for water, oils and hydrocarbons
Traceable through the entire supply chain
INCI: Dipropylene glycol