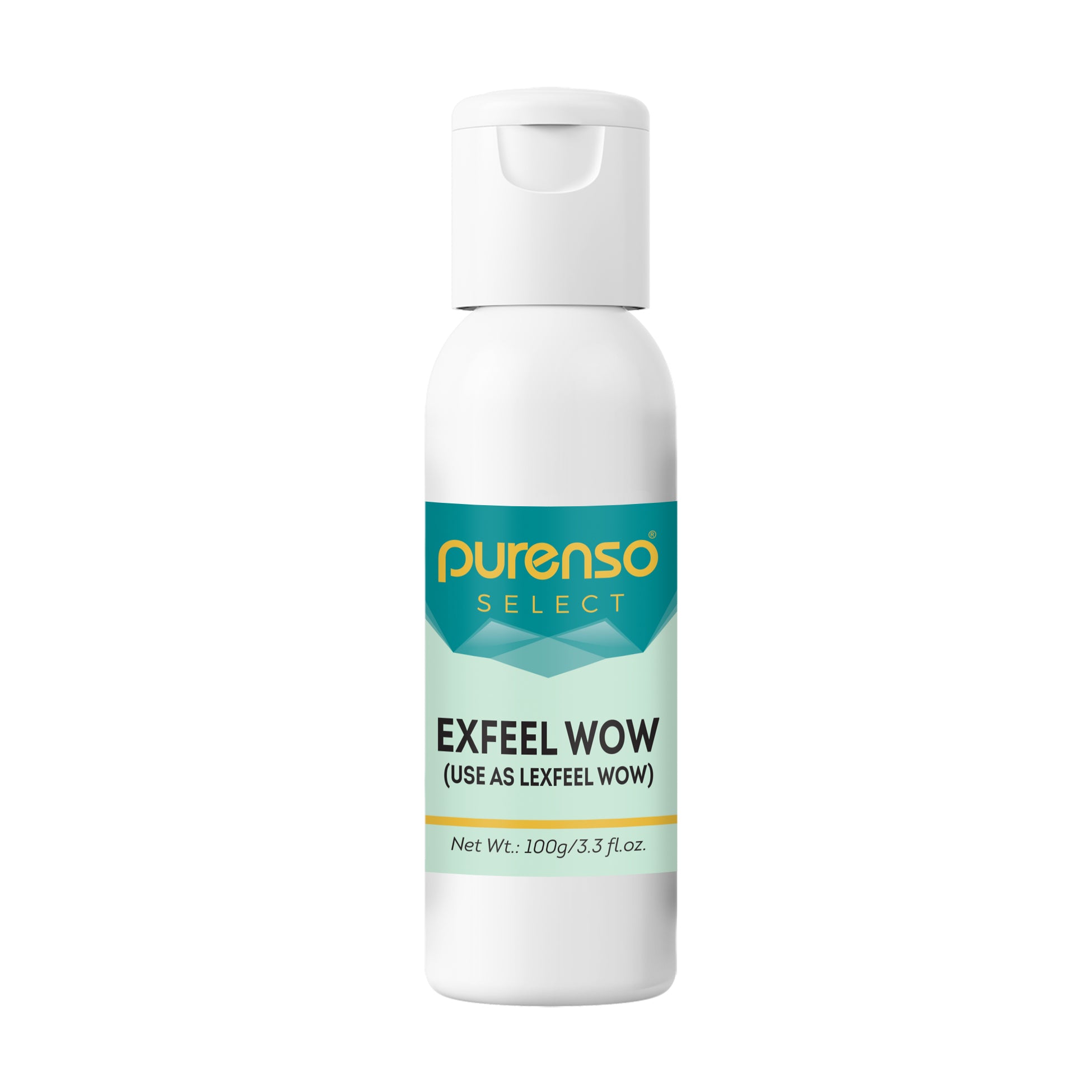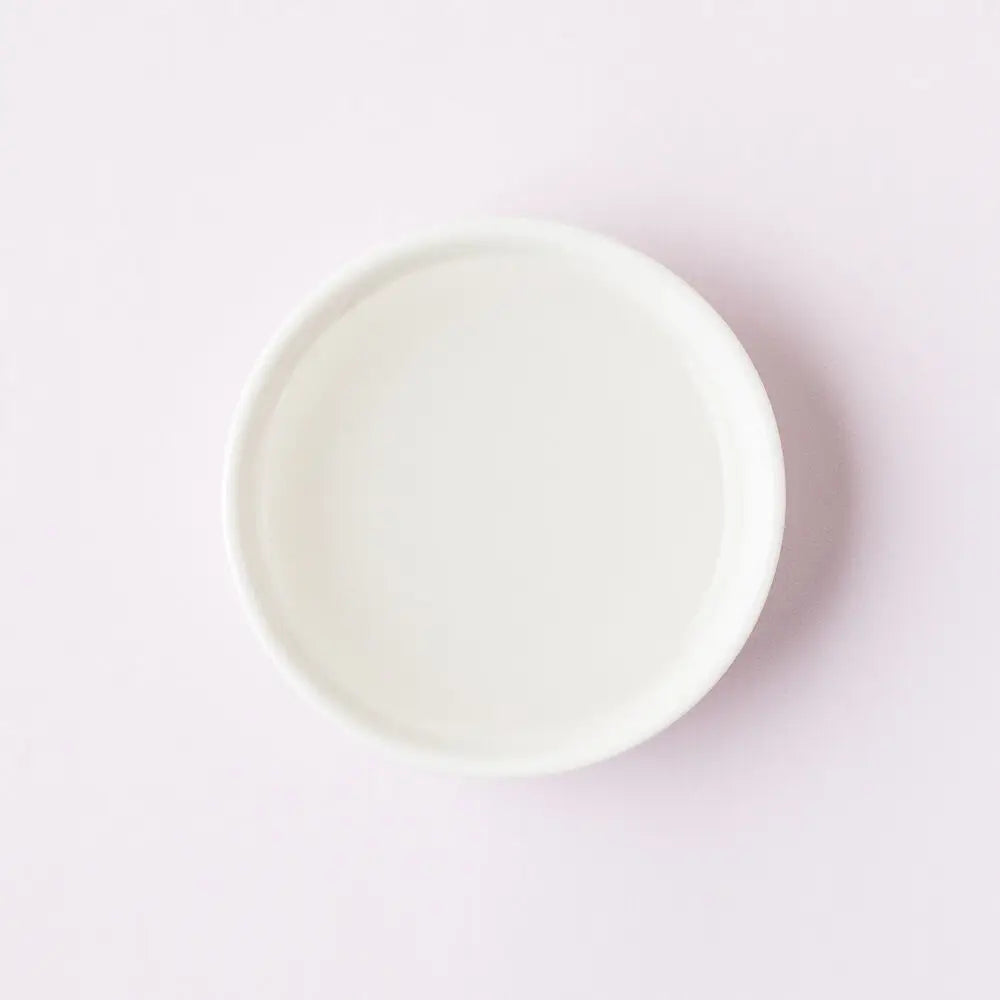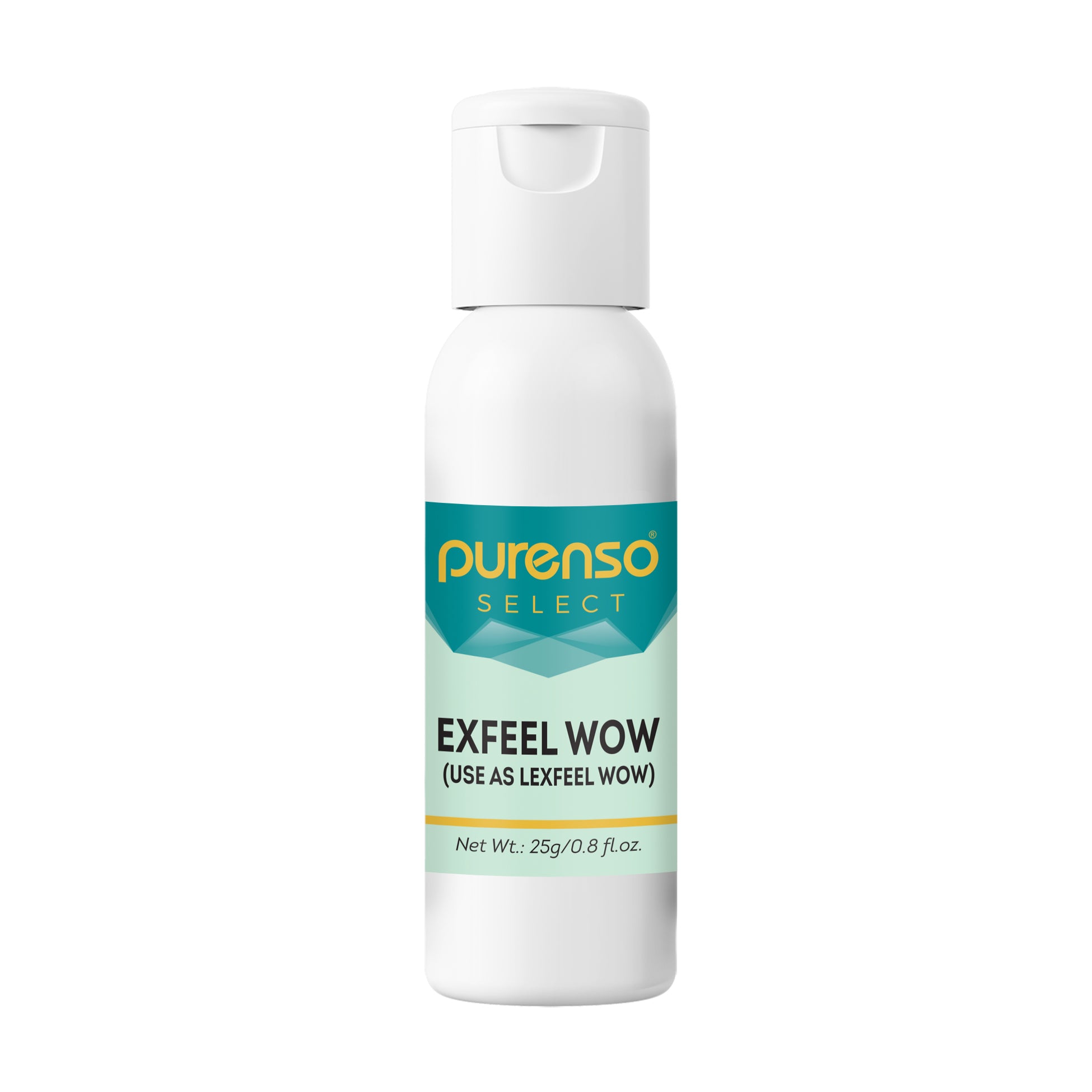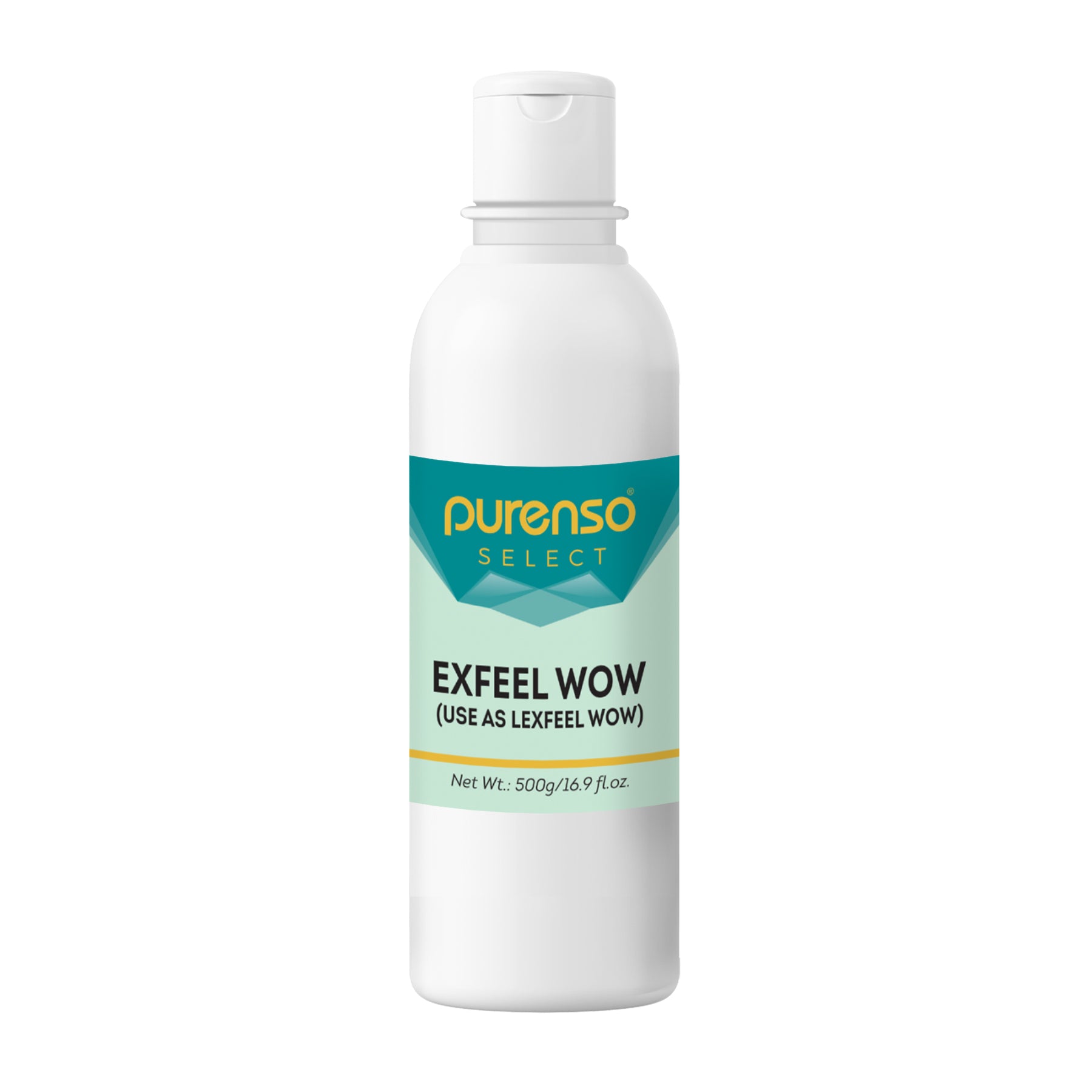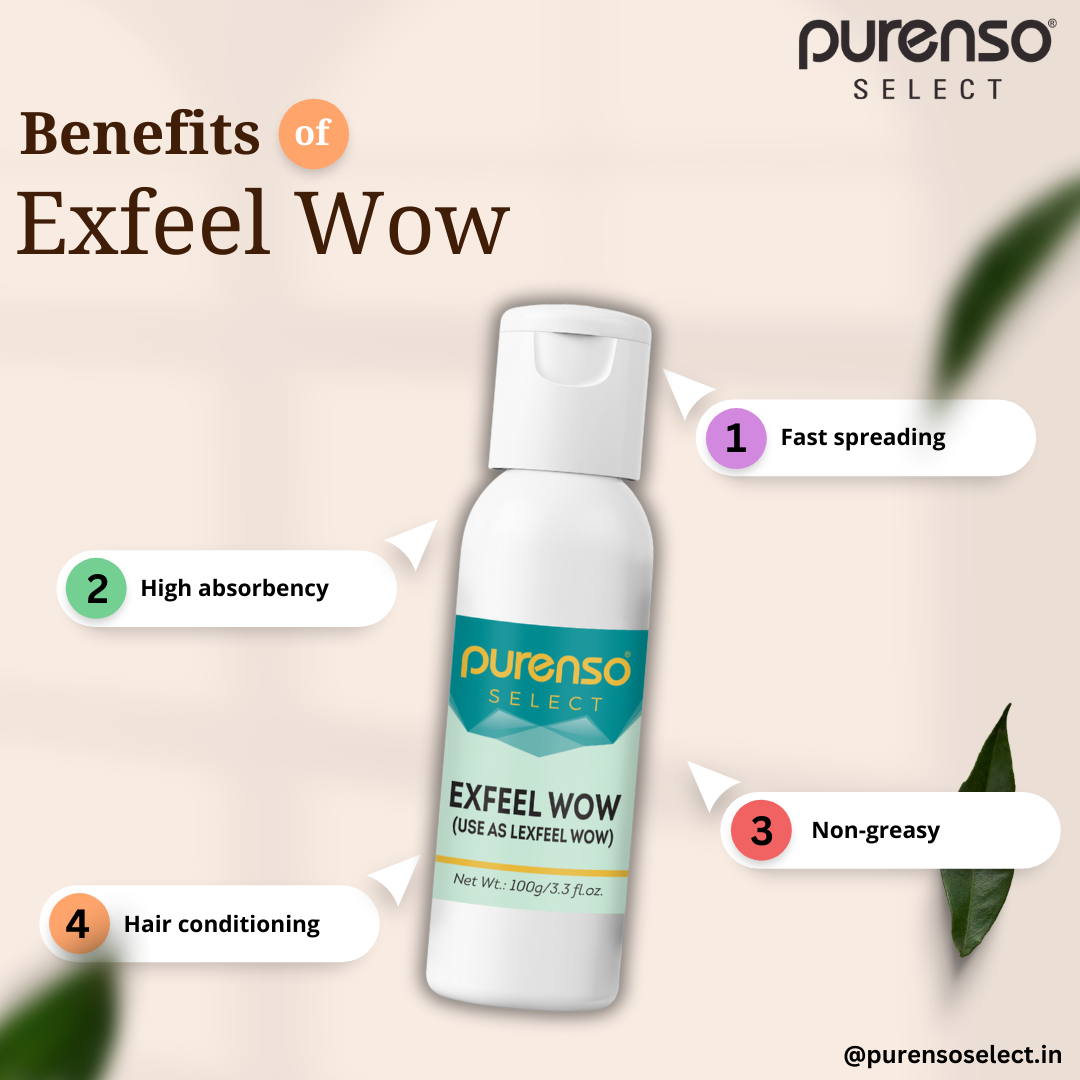 Exfeel Wow (Use as Lexfeel Wow)
A Silicone Alternative
Description: 100% Plant-Based Cyclomethicone Replacement. Entirely biodegradable, non-palm derived. Exfeel Wow is a lightweight, fast spreading emollient with a powdery, non-greasy afterfeel. Sensory and functional performance are equivalent to that of cyclopentasiloxane. Recommended for all applications, especially high performing in hair care applications.
A light and fast spreading emollient that absorbs quickly to provide a slight cushion with an exceptional, soft after-feel suitable for a broad range of beauty care applications.
In hair serums it offers  smoothness, softness, flyaways, and shine. This demonstrates that Exfeel Wow - A are viable replacements for silicones in a hair serum application. Hair conditioners also commonly include silicone in order to improve the condition of the hair.
Very good color dispersion when using in liquid foundations, creams and lotions with pigments. 
Benefits:
Fast spreading
High absorbency into skin
Complete sensory analysis results in equivalency to

cyclopentasiloxane 

Powdery, non-greasy, silicone-like afterfeel
Comparable sensory in hair serum to

cyclopentasiloxane 

Comparable performance in hair conditioning to

cyclopentasiloxane 

Dispersing emollient for pigments and inorganic UV filters
Applications: 
Color cosmetics
Sun care
Skin care
Hair care
Use: Typical use level 3% - 8%.
INCI: Triheptanoin (and) C13-16 Isoalkane