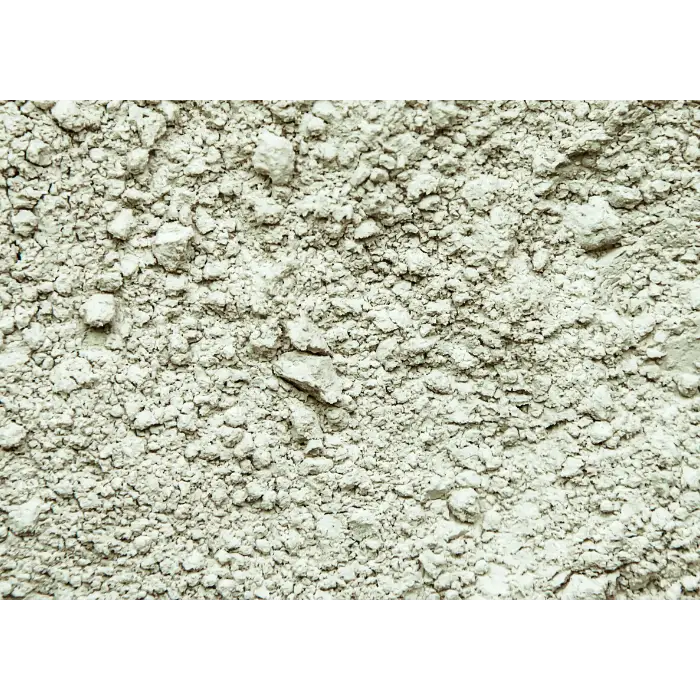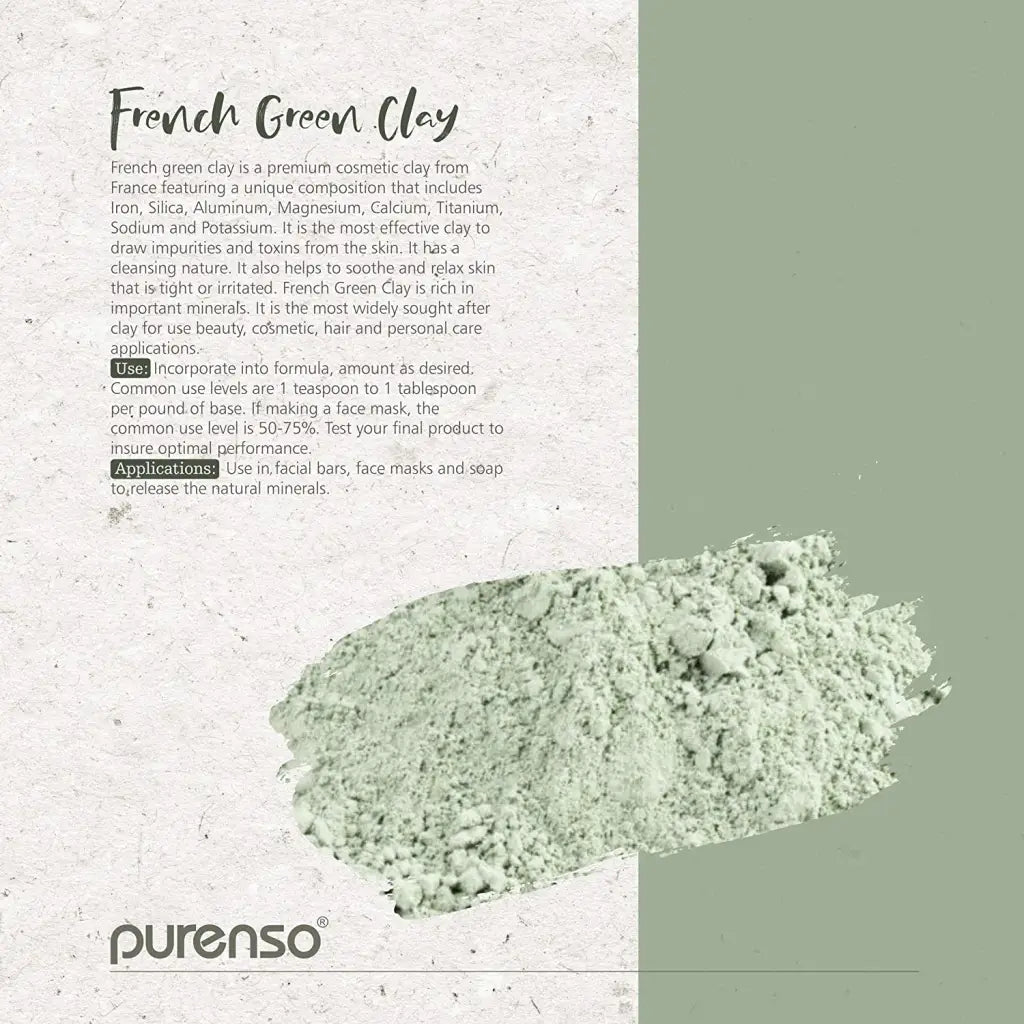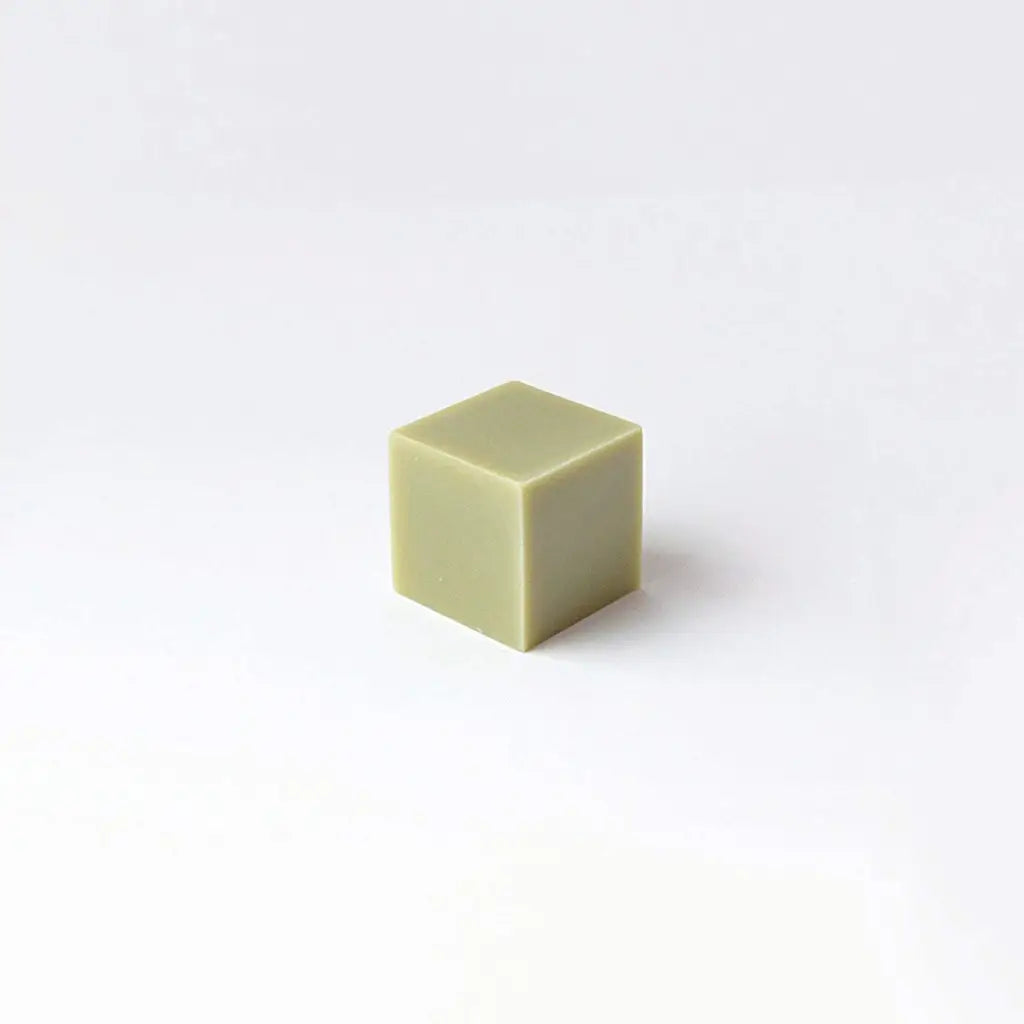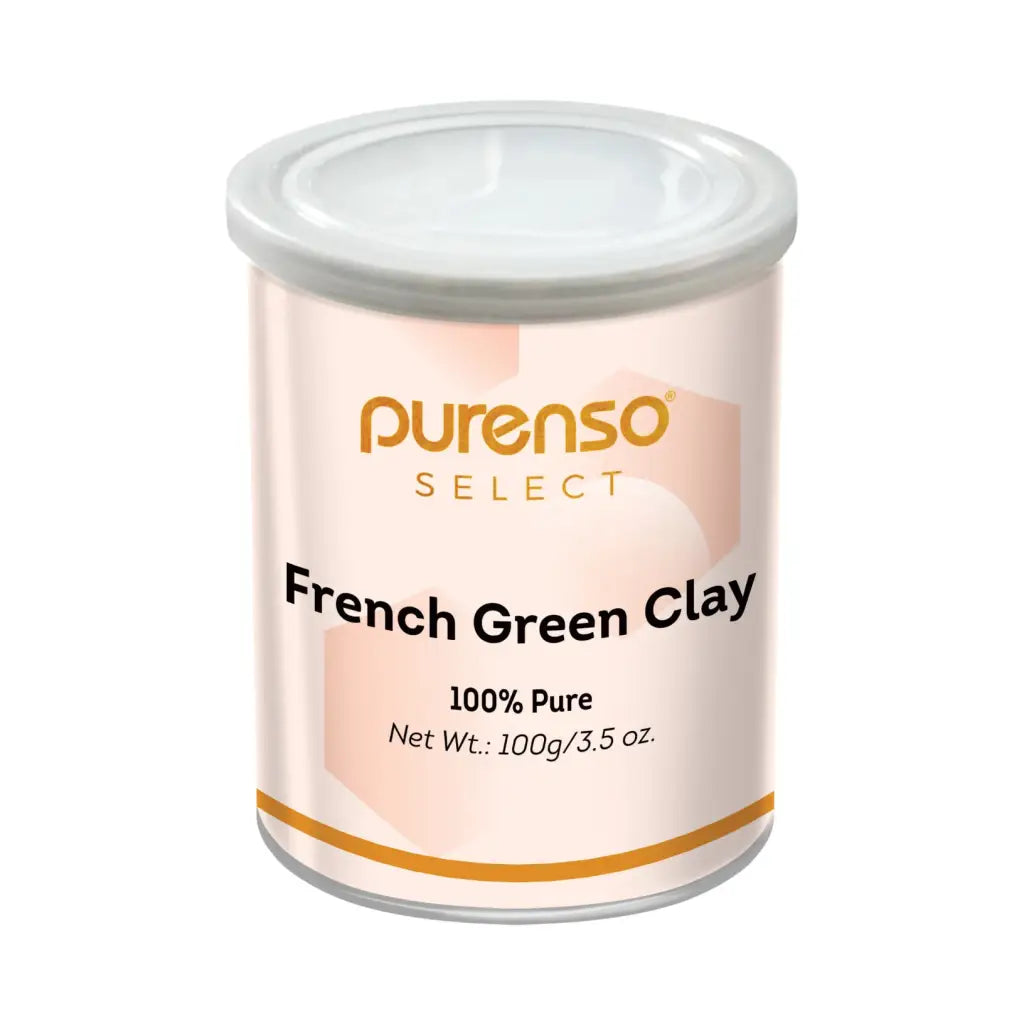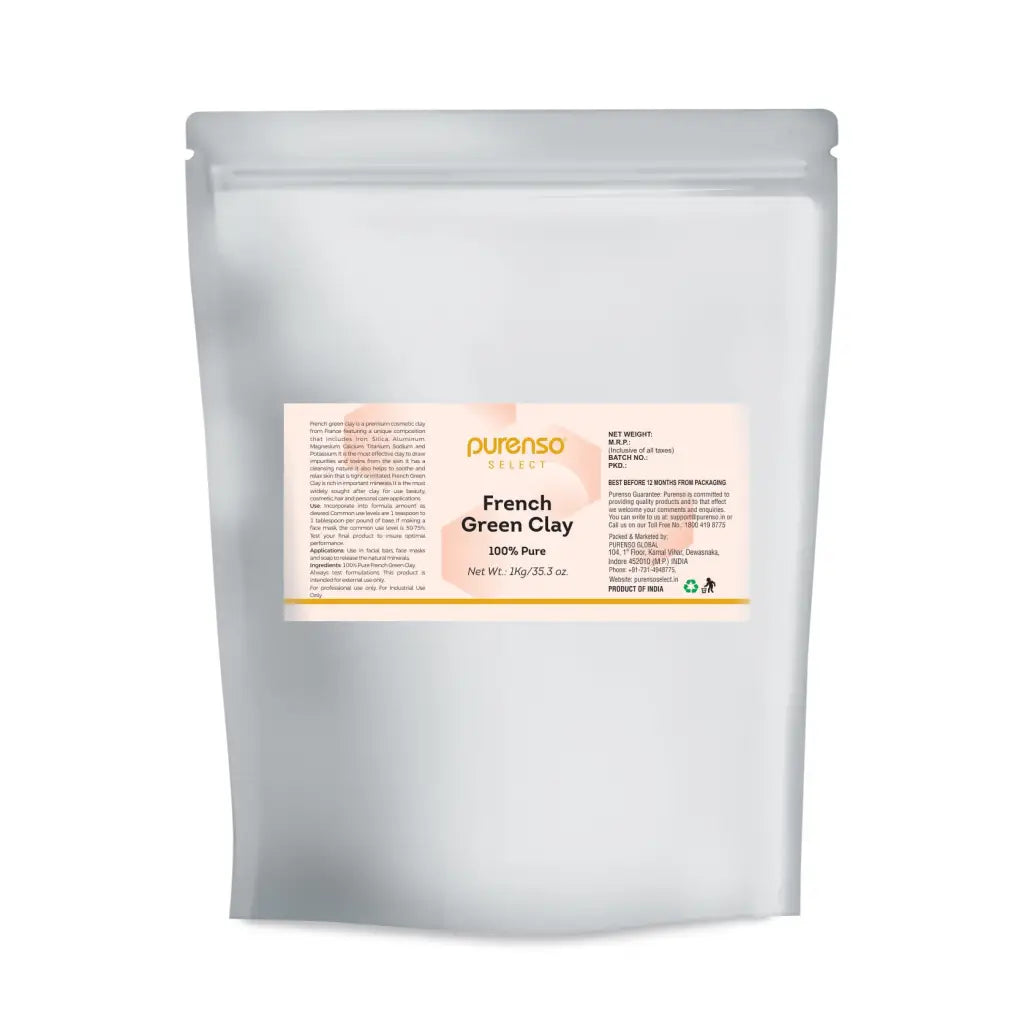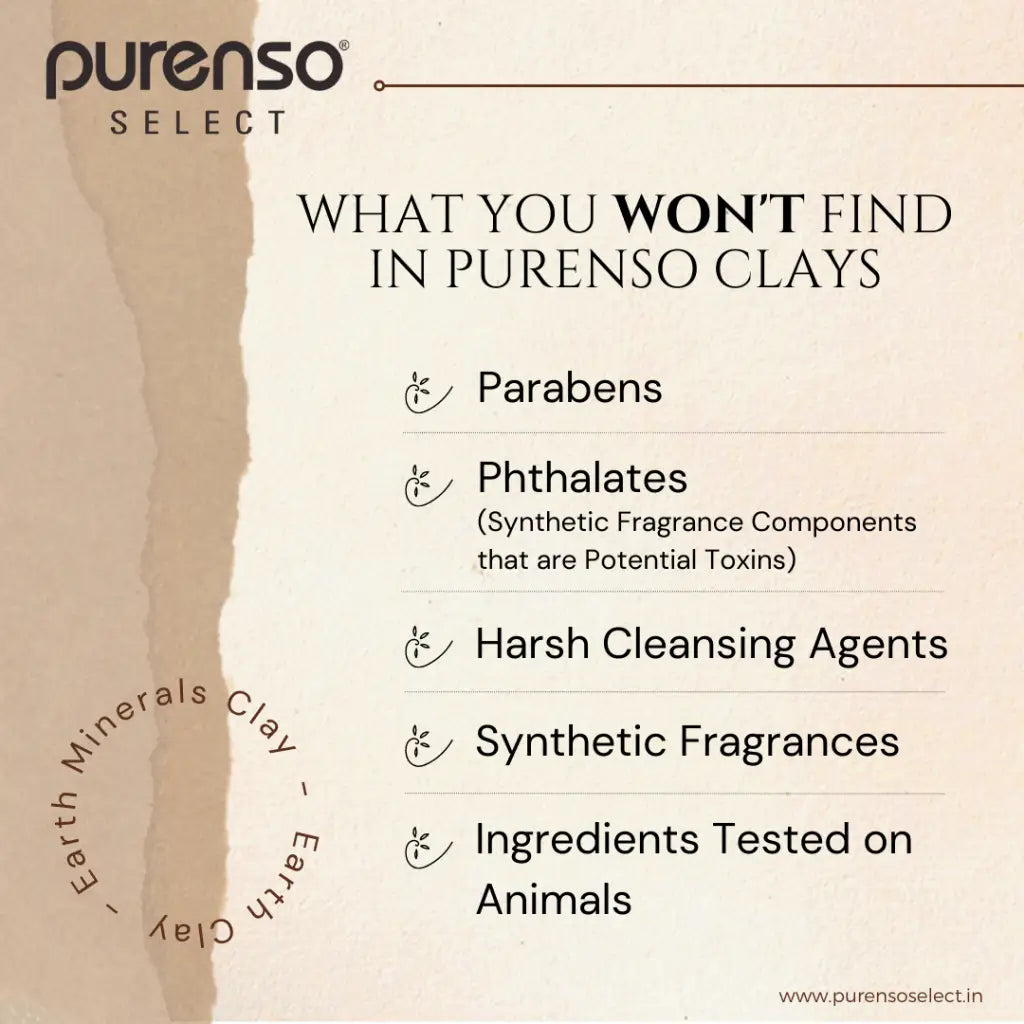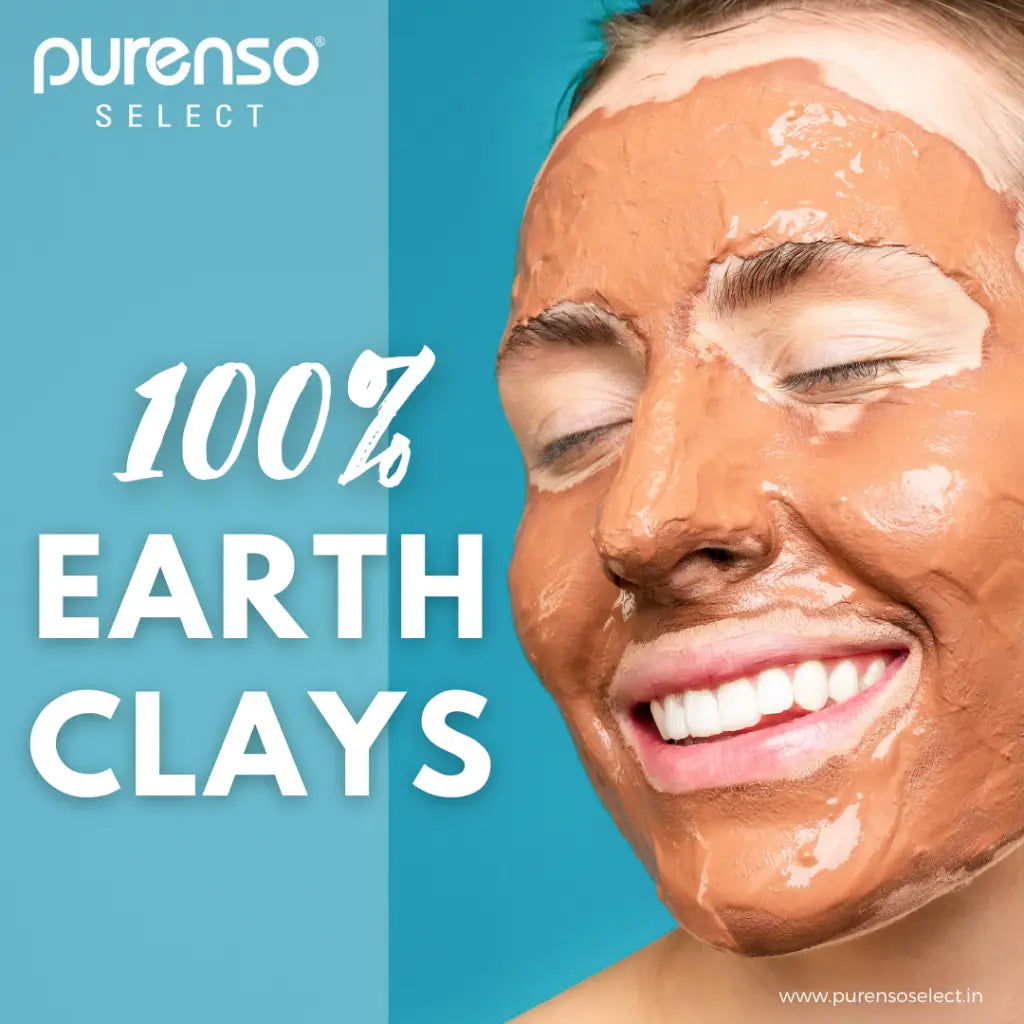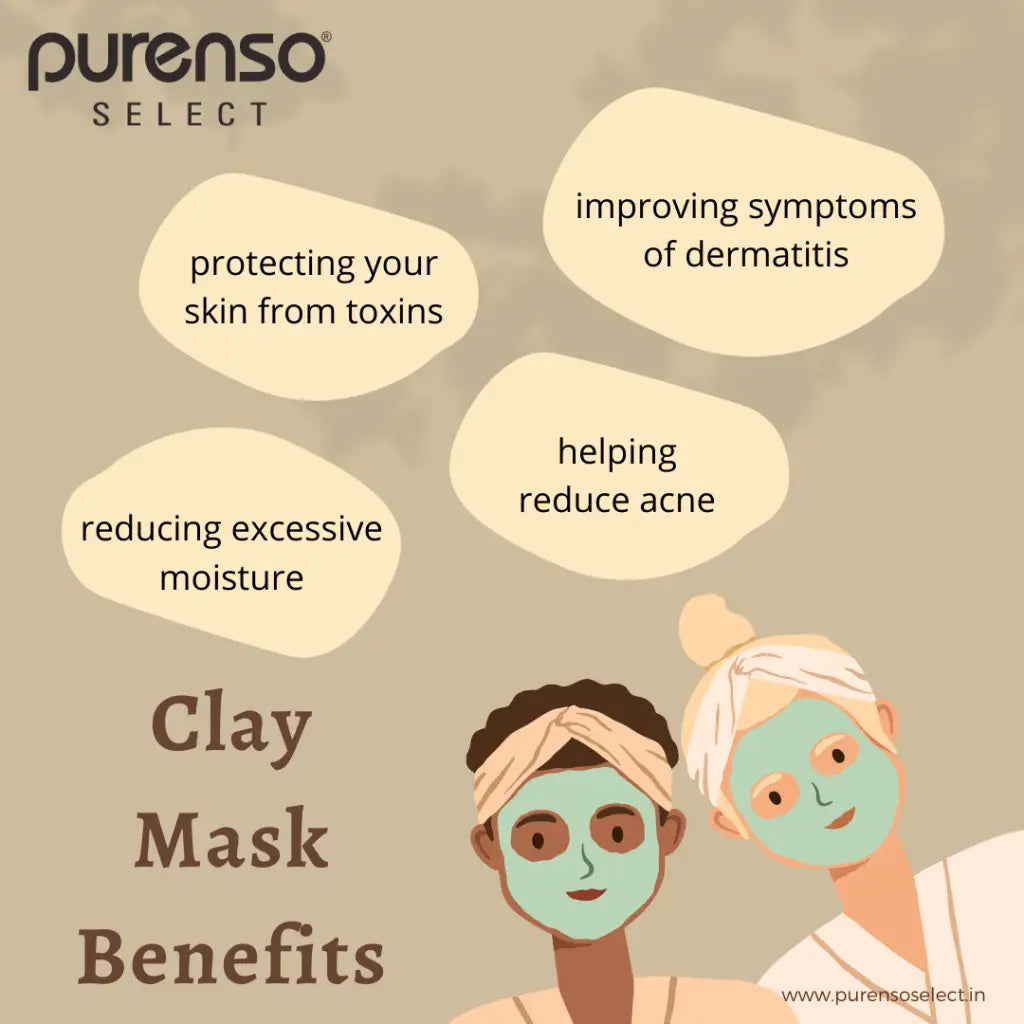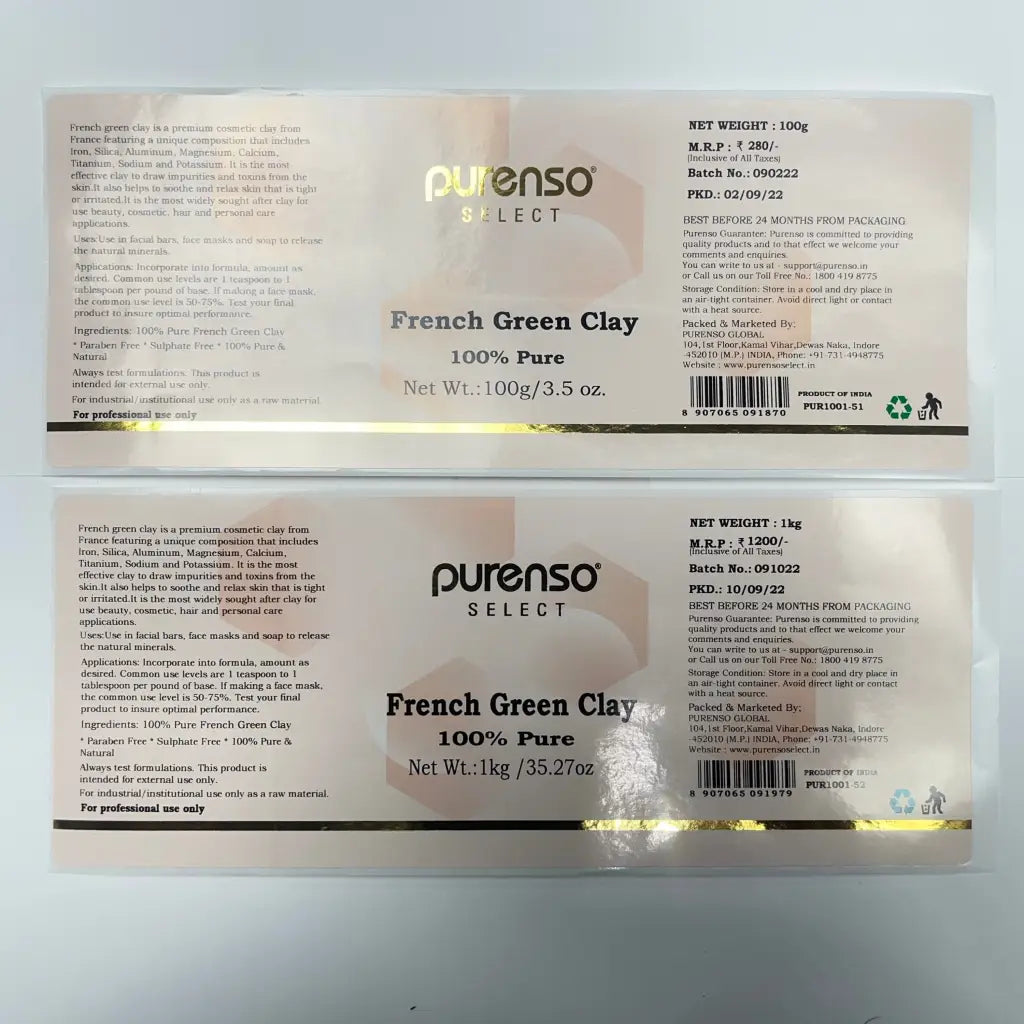 Description: French green clay is a premium cosmetic clay from France featuring a unique composition that includes Iron, Silica, Aluminum, Magnesium, Calcium, Titanium, Sodium and Potassium. It is the most effective clay to draw impurities and toxins from the skin. It has a cleansing nature. It also helps to soothe and relax skin that is tight or irritated. French Green Clay is rich in important minerals. It is the most widely sought after clay for use beauty, cosmetic, hair and personal care applications.
Ingredients: 100% Pure French Green Clay
Benefits:
Green clay provides the necessary elements to assist the skin in its rejuvenation process
Supports the skin's natural defense mechanism
Absorbs excessive oils, and detoxifies effectively
Highly nourishing due to its high mineral content
Improves the appearance of enlarged skin pores
 Use: Use in facial bars, face masks and soap to release the natural minerals.
Applications
:  Incorporate into formula, amount as desired. Common use levels are 1 teaspoon to 1 tablespoon per pound of base. If making a face mask, the common use level is 50-75%. Test your final product to insure optimal performance.