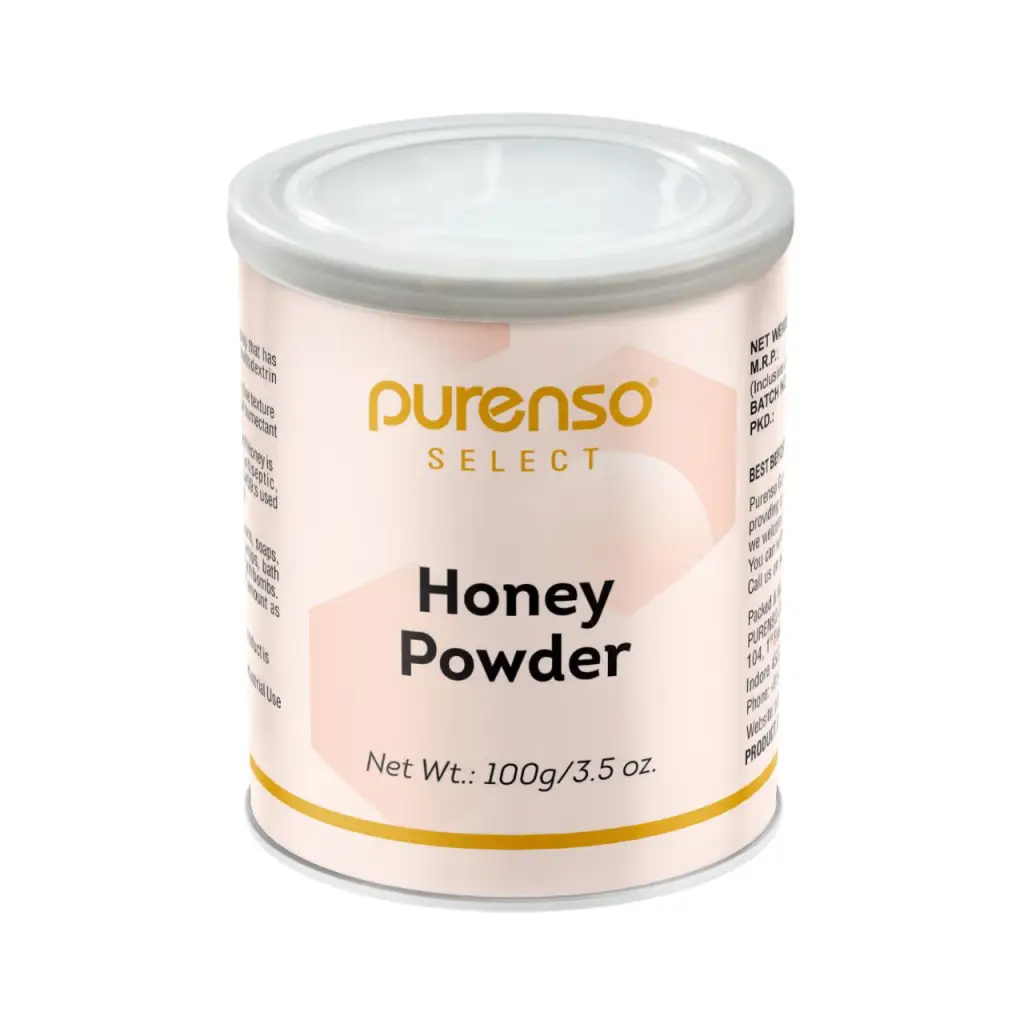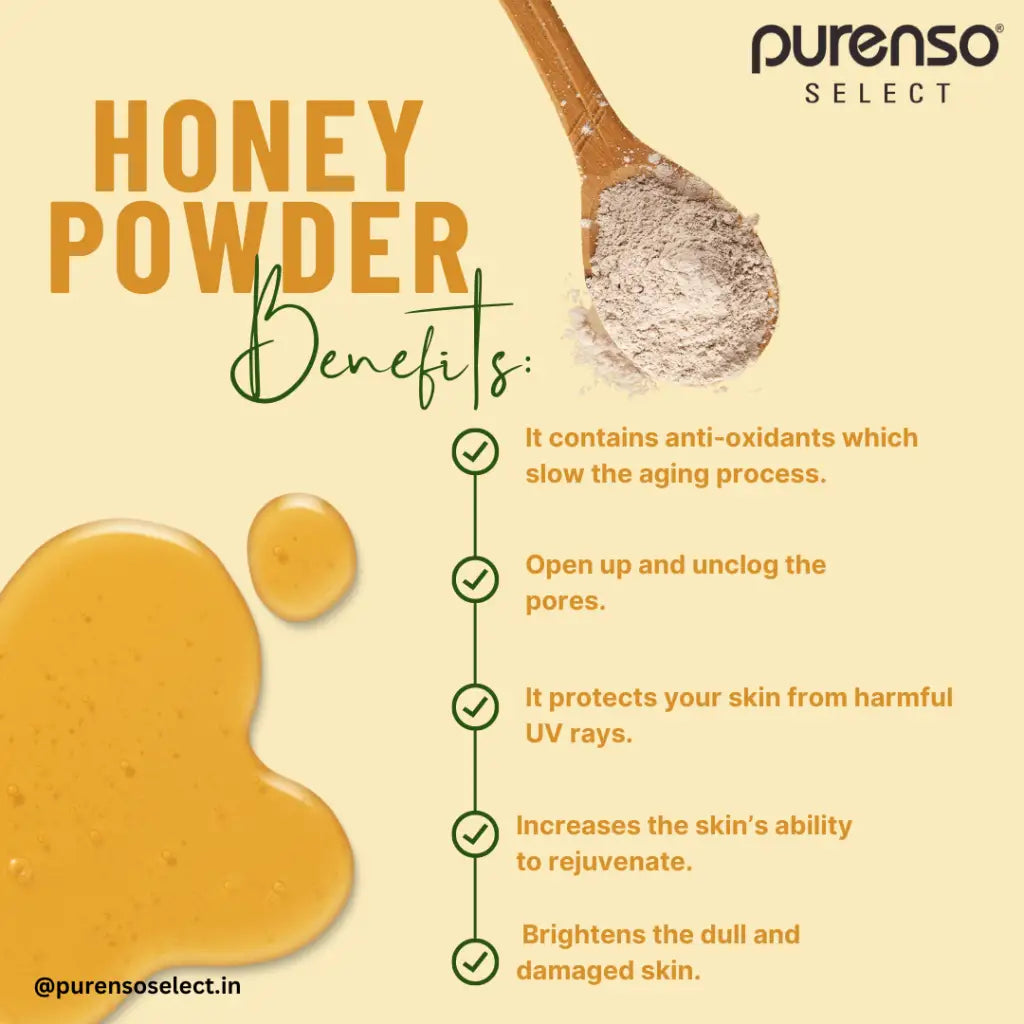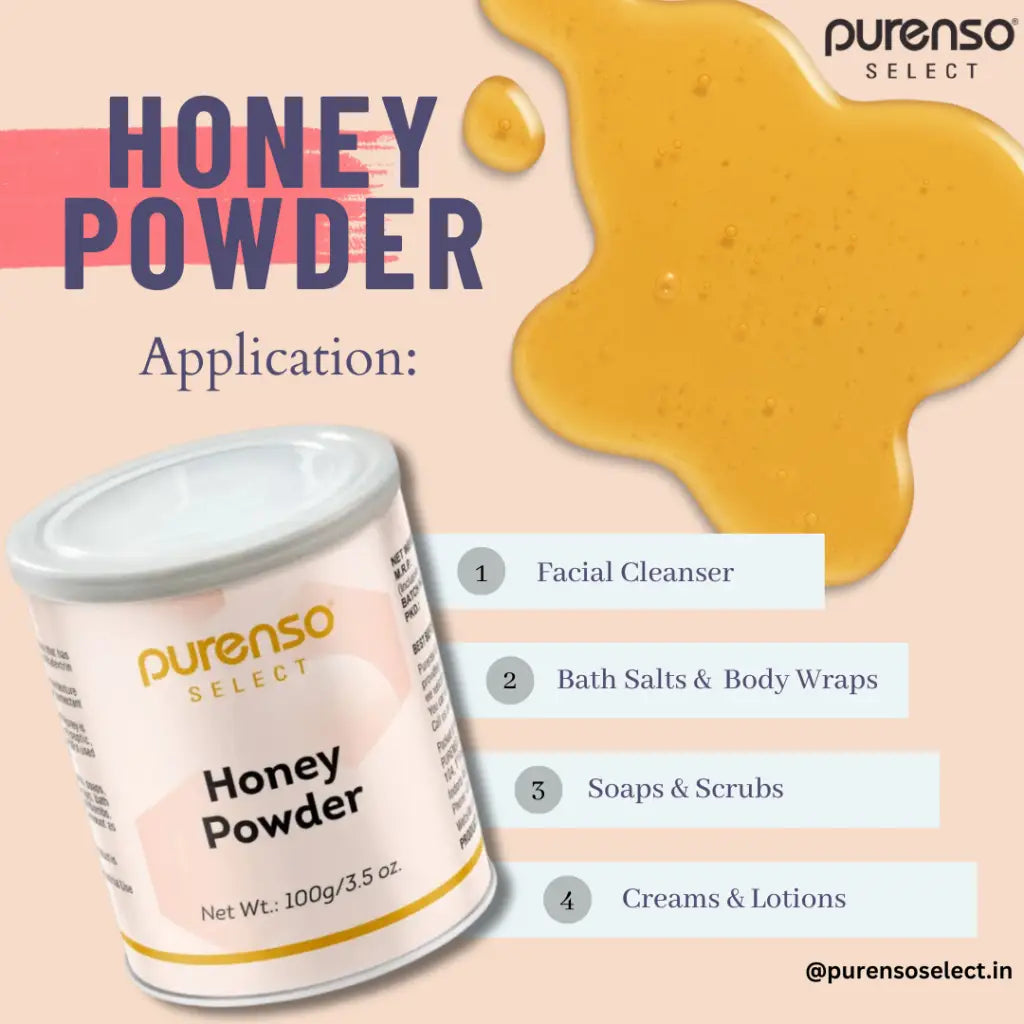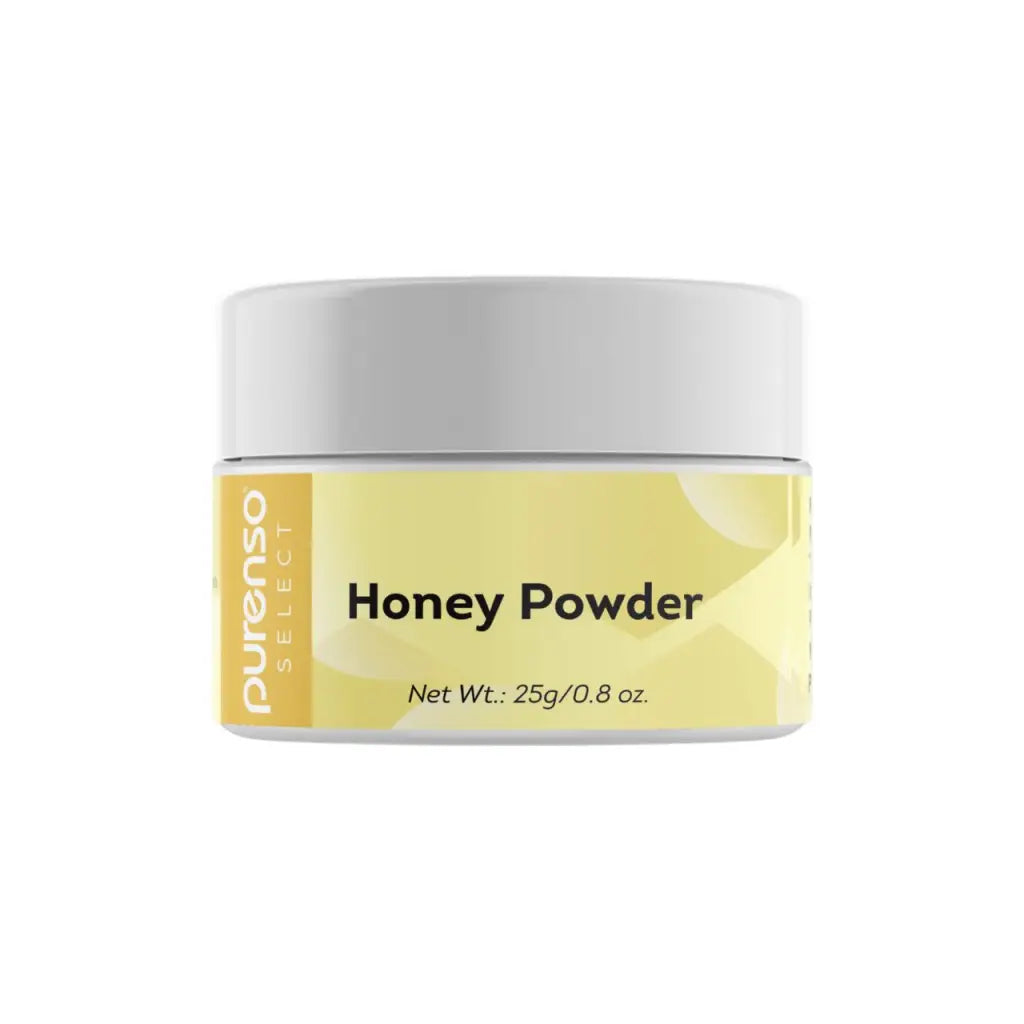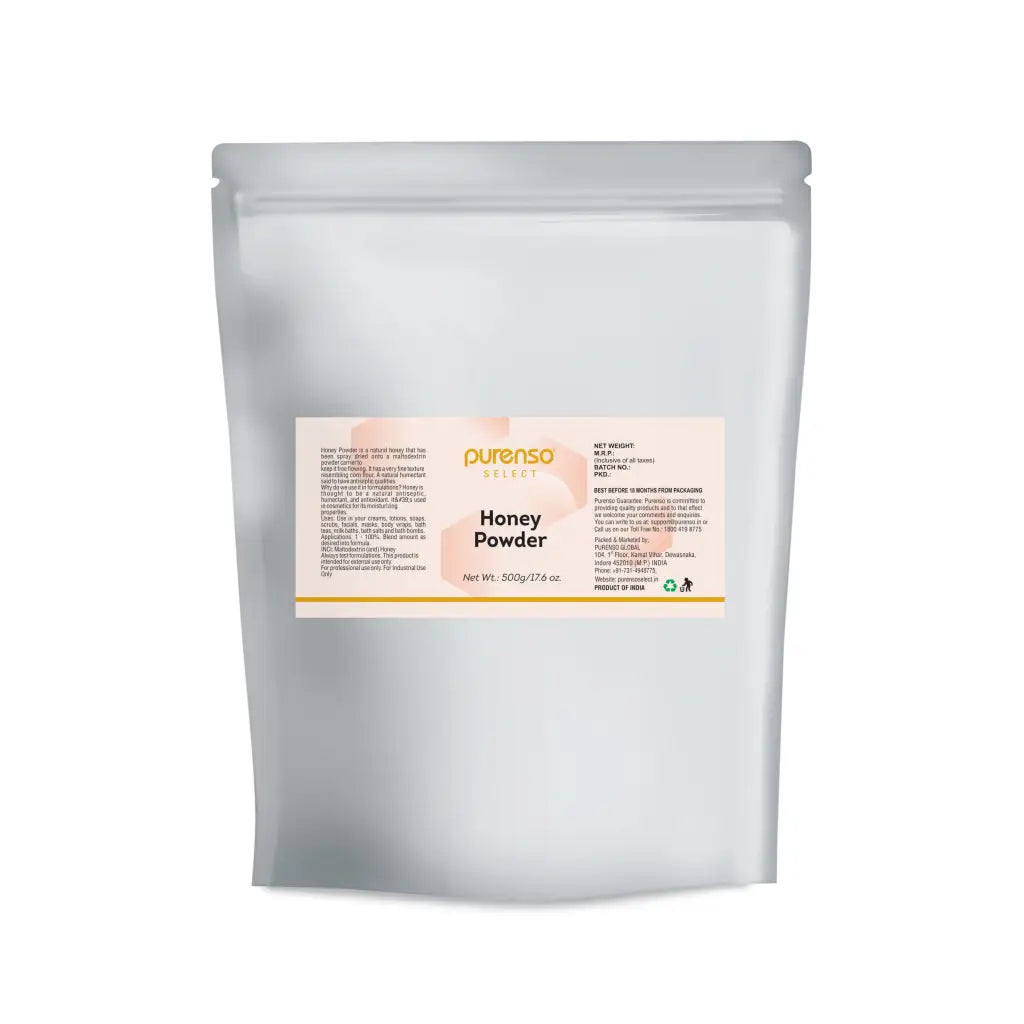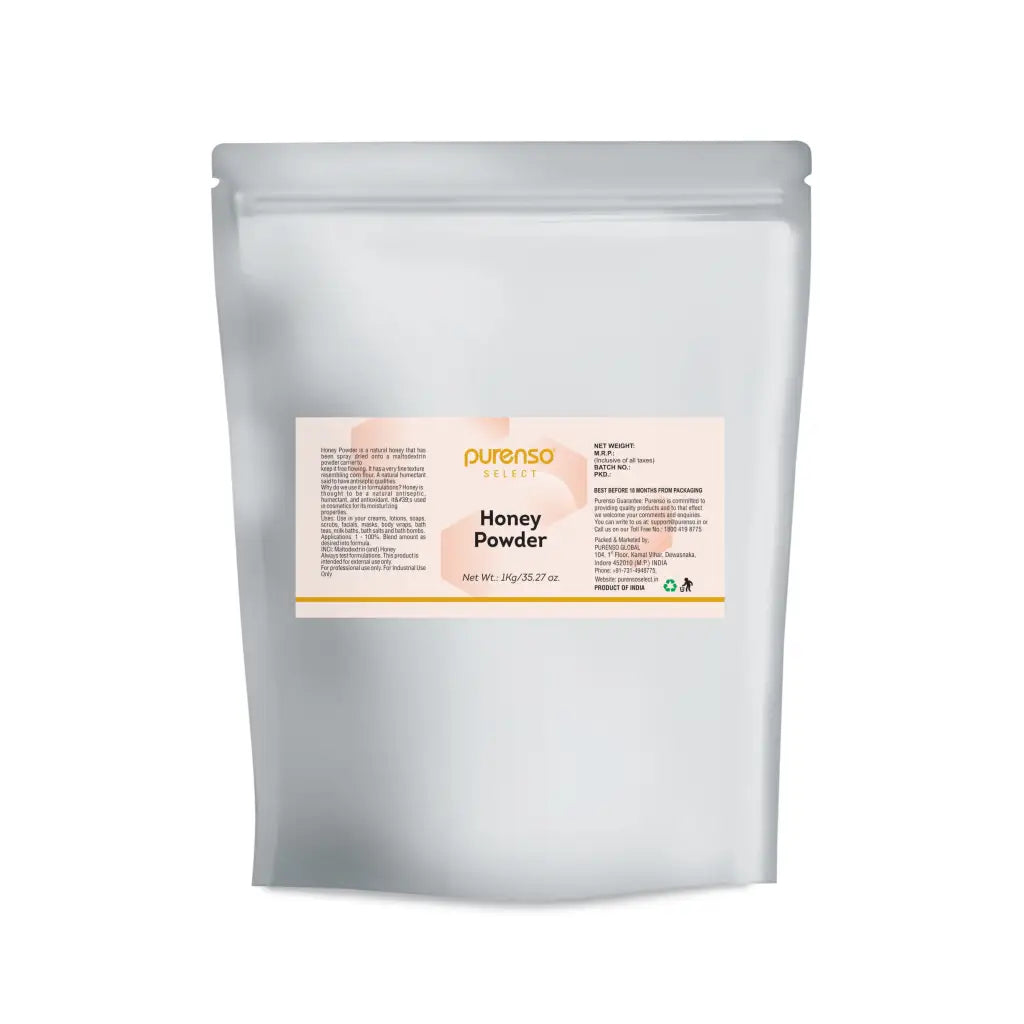 Description
Honey Powder is a natural honey that has been spray dried onto a maltodextrin powder carrier to keep it free flowing. It has a very fine texture resembling corn flour. A natural humectant said to have antiseptic qualities, it can be used in soap, milk baths, body dusts, facial masks and salves.
INCI
Maltodextrin (and) Honey
Appearance

Free flowing cream powder

Usage rate

1 - 100%. Blend amount as desired into formula.

Applications
Use in your creams, lotions, soaps, scrubs, facials, masks, body wraps, bath teas, milk baths, bath salts and bath bombs. 
Why do we use it in formulations?

Honey is thought to be a natural antiseptic, humectant, and antioxidant. It's used in cosmetics for its moisturizing properties.

Benefits

It contains anti-oxidants which slow the aging process.
It helps to open up and unclog the pores.
It protects your skin from harmful UV rays of sun and increases the skin's ability to rejuvenate.
It brightens the dull and damaged skin.