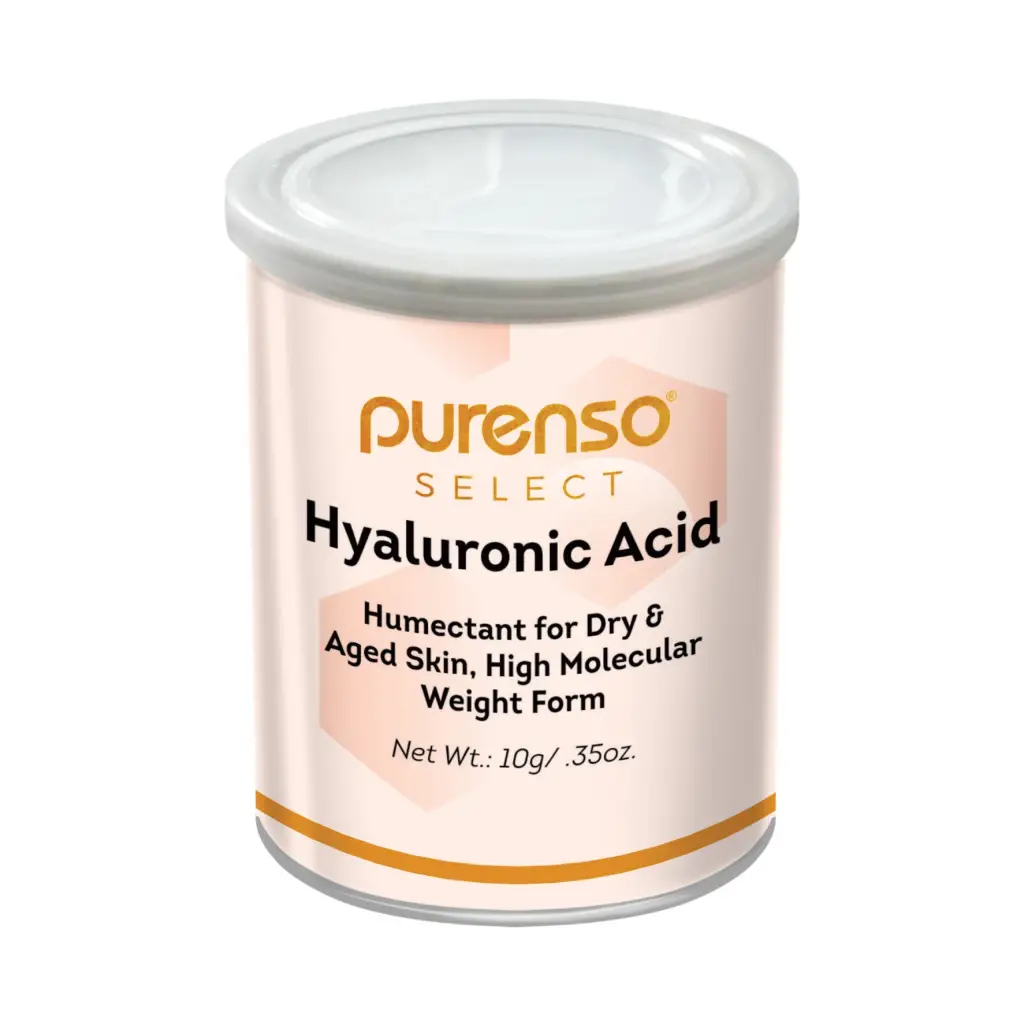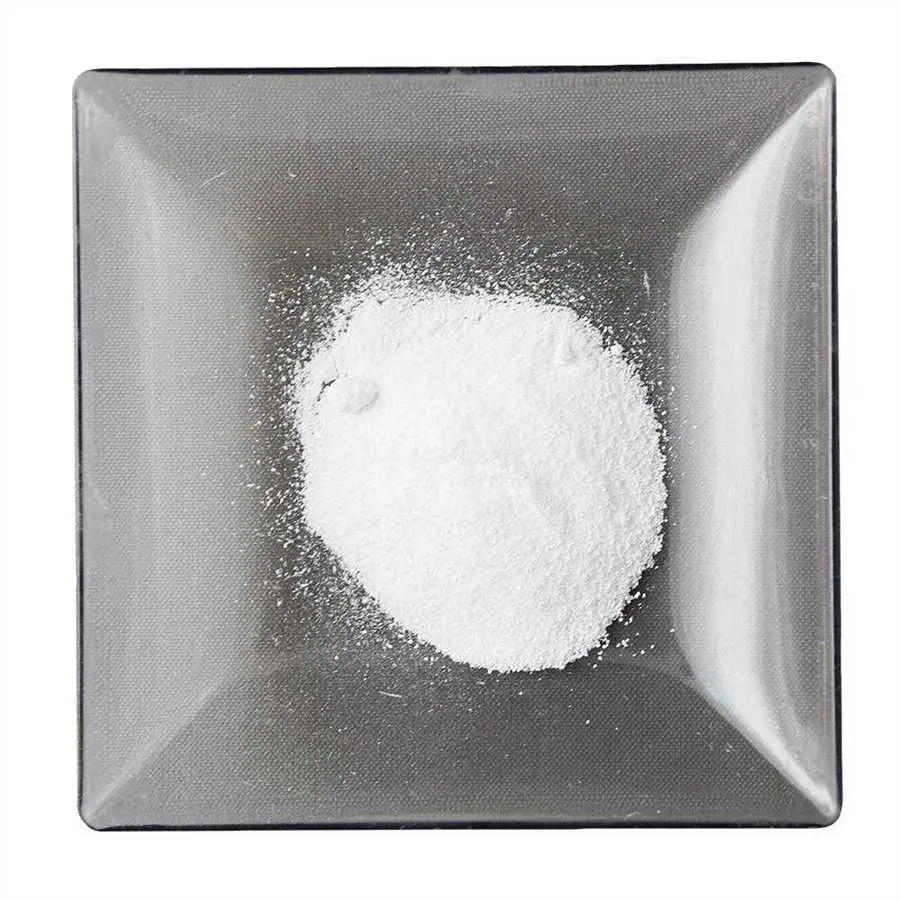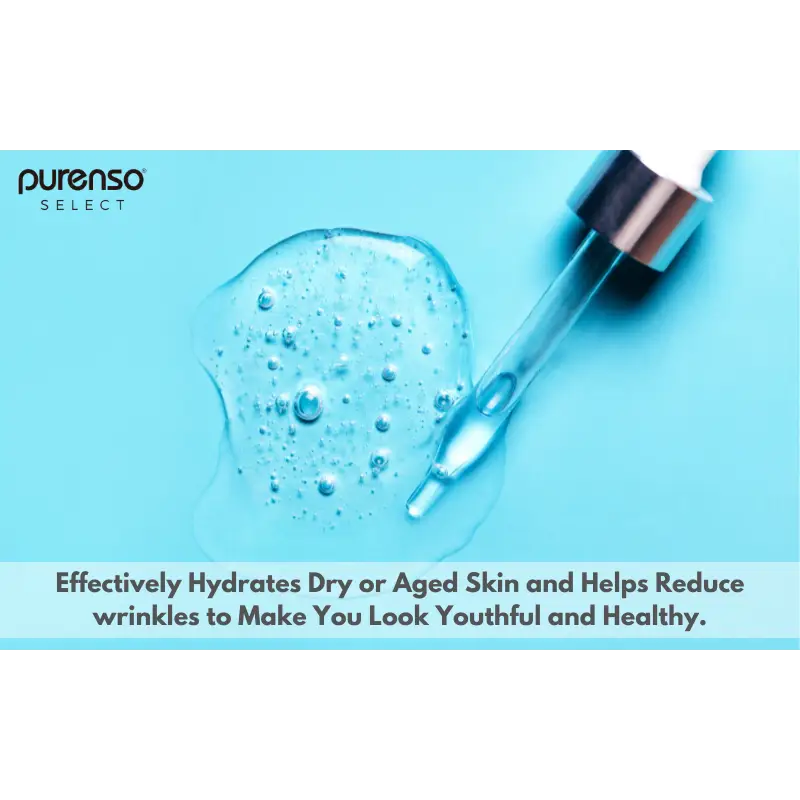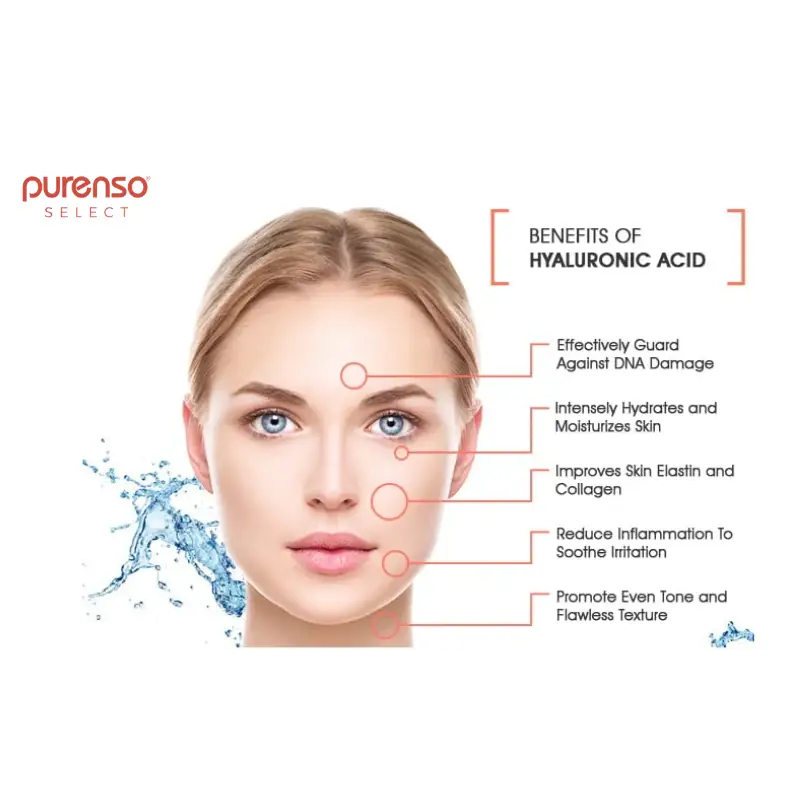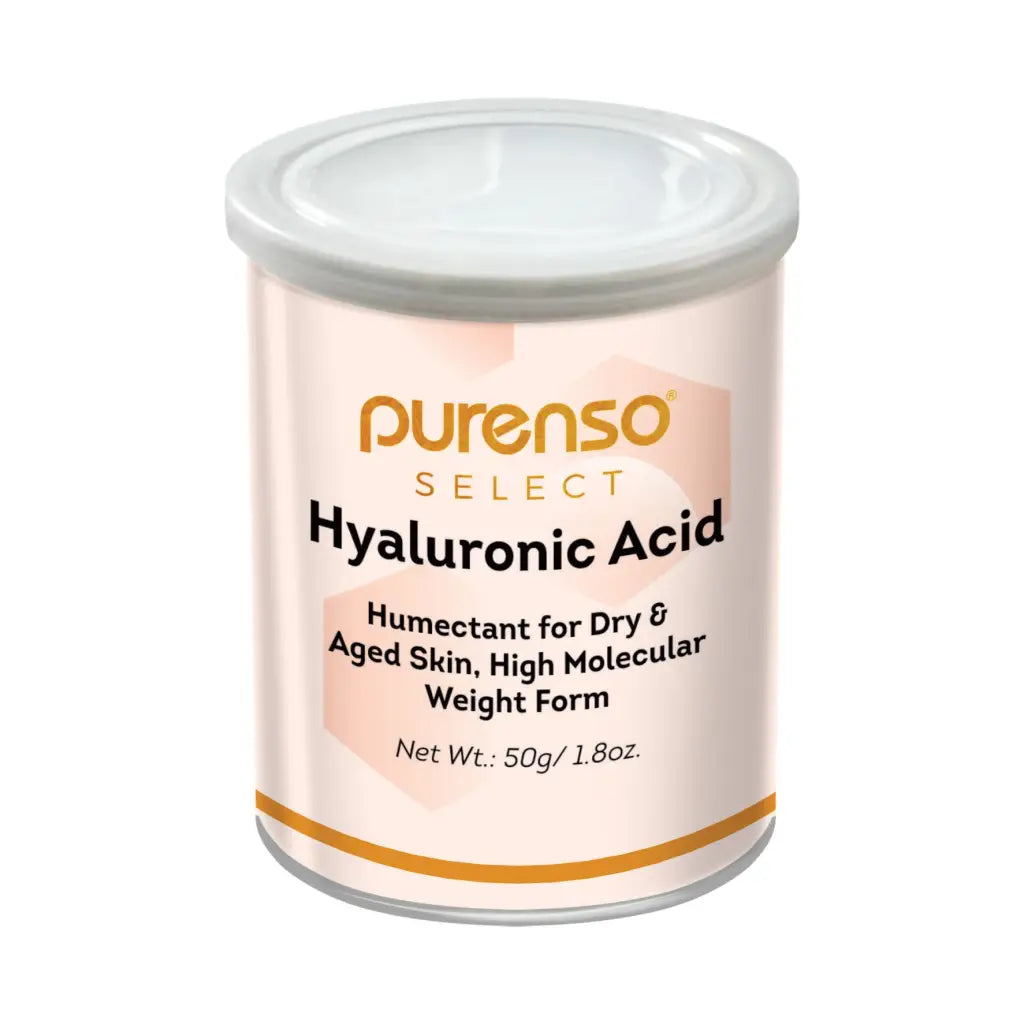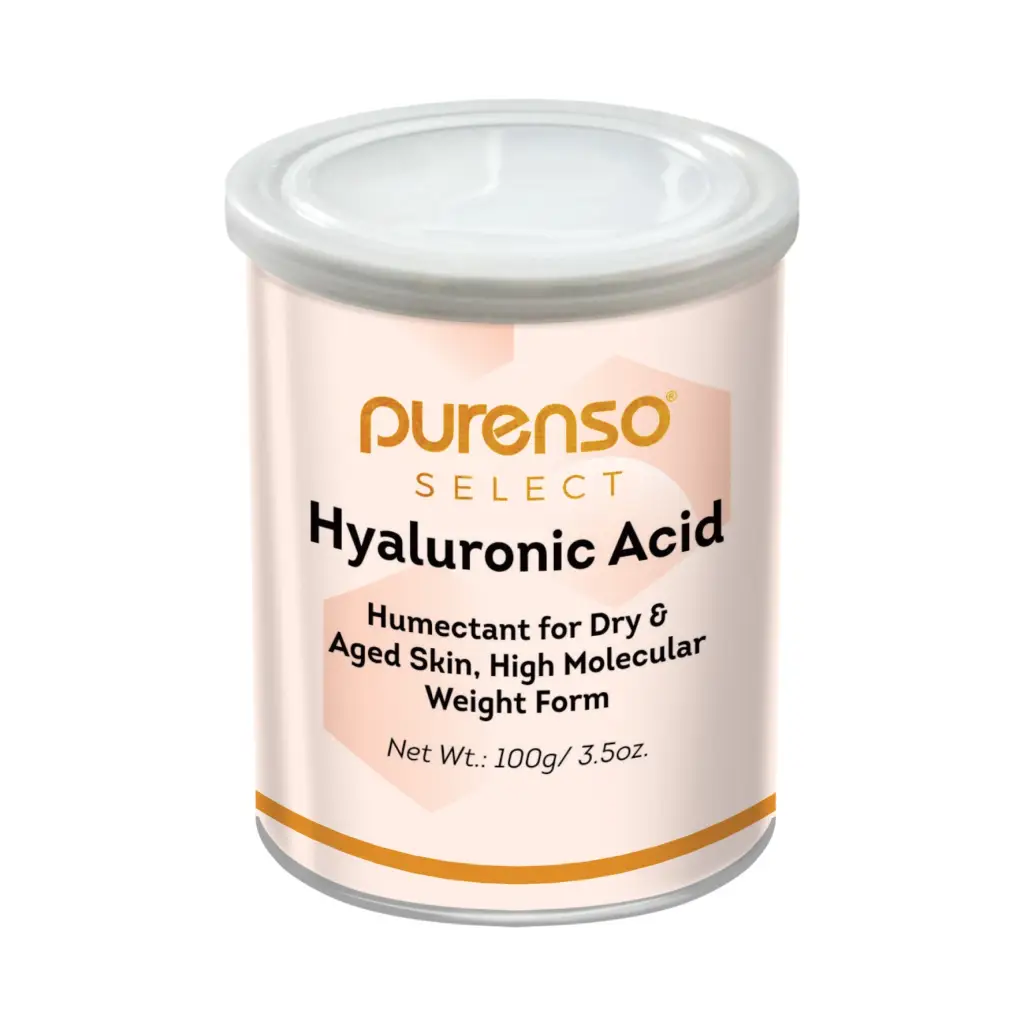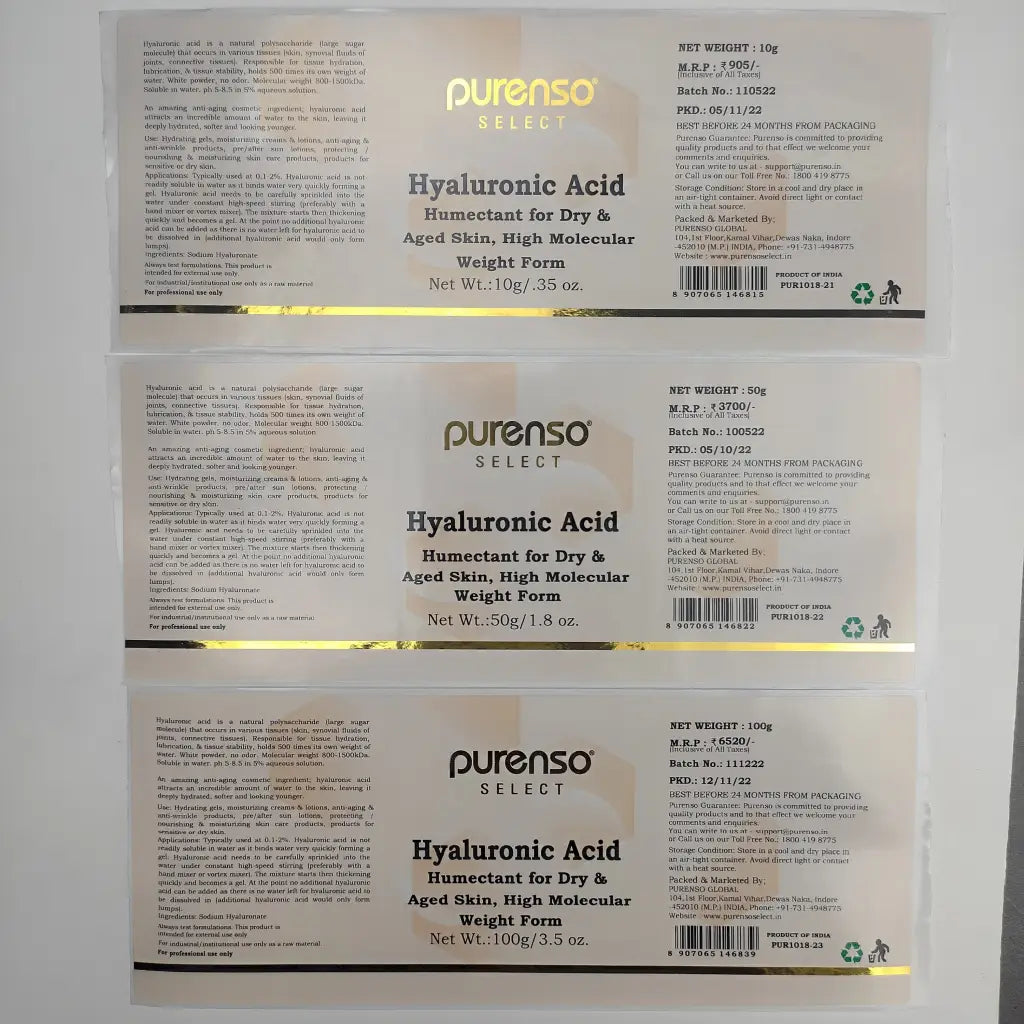 Hyaluronic Acid Powder (HA)
Gel-Forming Humectant for Dry & Aged Skin, High Molecular Weight Form
Description: Hyaluronic acid is a natural polysaccharide (large sugar molecule) that occurs in various tissues (skin, synovial fluids of joints, connective tissues). Responsible for tissue hydration, lubrication, & tissue stability, holds 500 times its own weight of water. White powder, no odor. Molecular weight 800-1500kDa. Soluble in water. ph 5-8.5 in 5% aqueous solution.
An amazing anti-aging cosmetic ingredient; hyaluronic acid attracts an incredible amount of water to the skin, leaving it deeply hydrated, softer and looking younger.
Benefits:
Most powerful moisturizer and humectant available
Provides smoothness and softening to the skin
Can reduce the appearance of wrinkles
Ideal ingredient after skin peels
Use: Hydrating gels, moisturizing creams & lotions, anti-aging & anti-wrinkle products, pre/after sun lotions, protecting / nourishing & moisturizing skin care products, products for sensitive or dry skin.
Applications: Typically used at 0.1-2%. Hyaluronic acid is not readily soluble in water as it binds water very quickly forming a gel. Hyaluronic acid needs to be carefully sprinkled into the water under constant high-speed stirring (preferably with a hand mixer or vortex mixer). The mixture starts then thickening quickly and becomes a gel. At the point no additional hyaluronic acid can be added as there is no water left for hyaluronic acid to be dissolved in (additional hyaluronic acid would only form lumps).
Ingredients: Sodium Hyaluronate