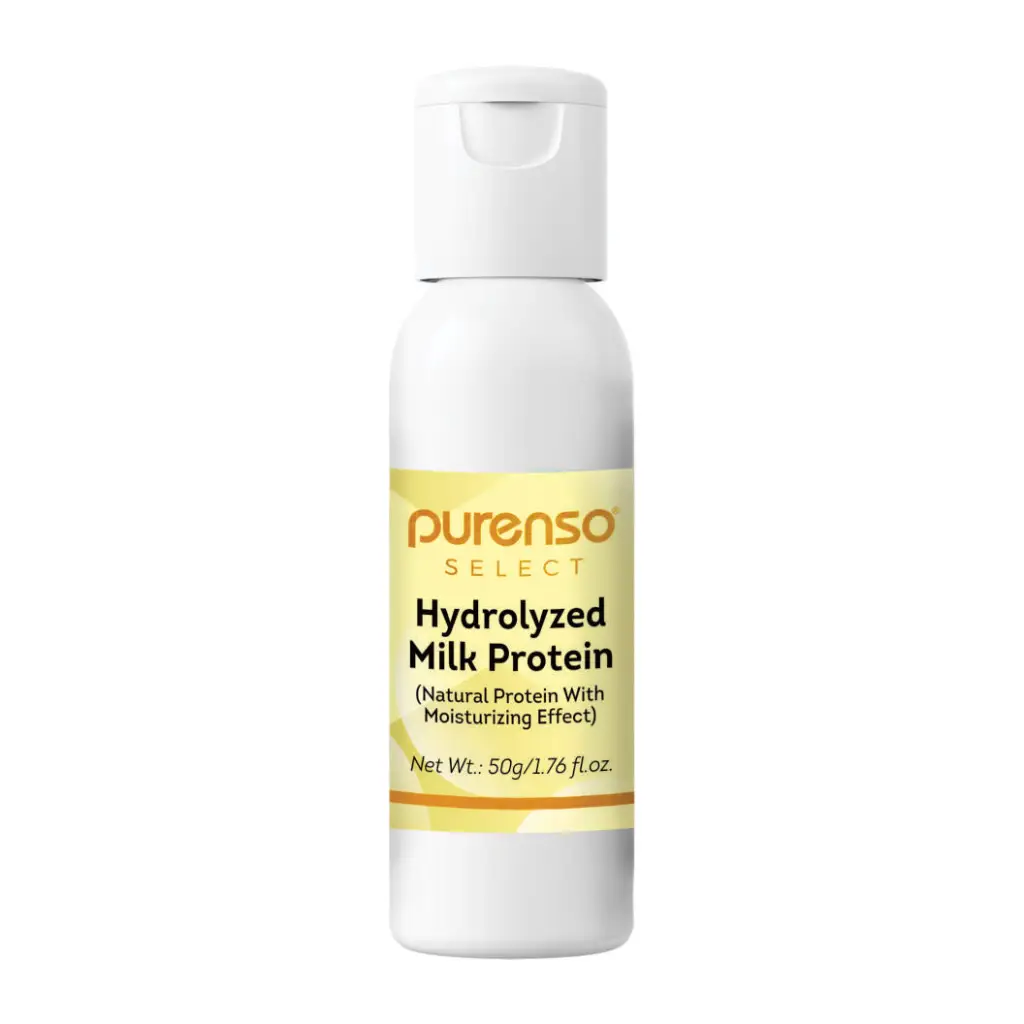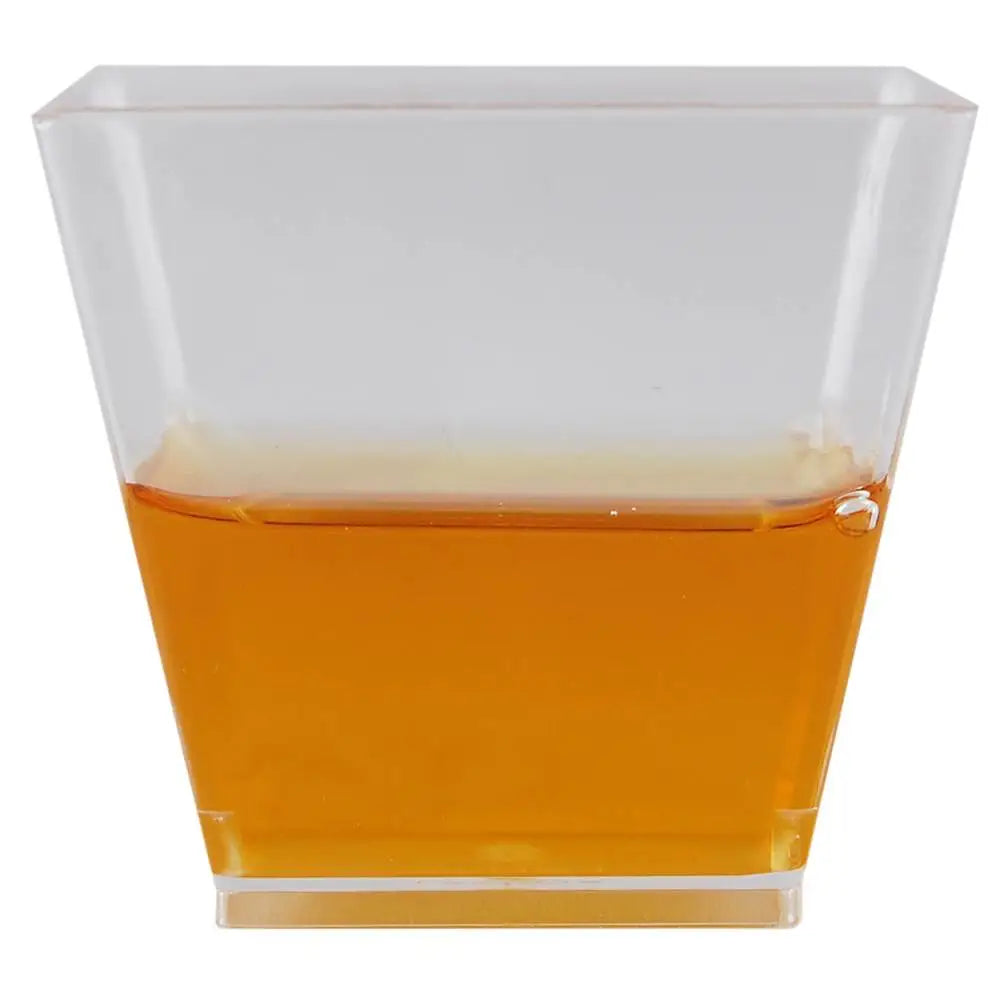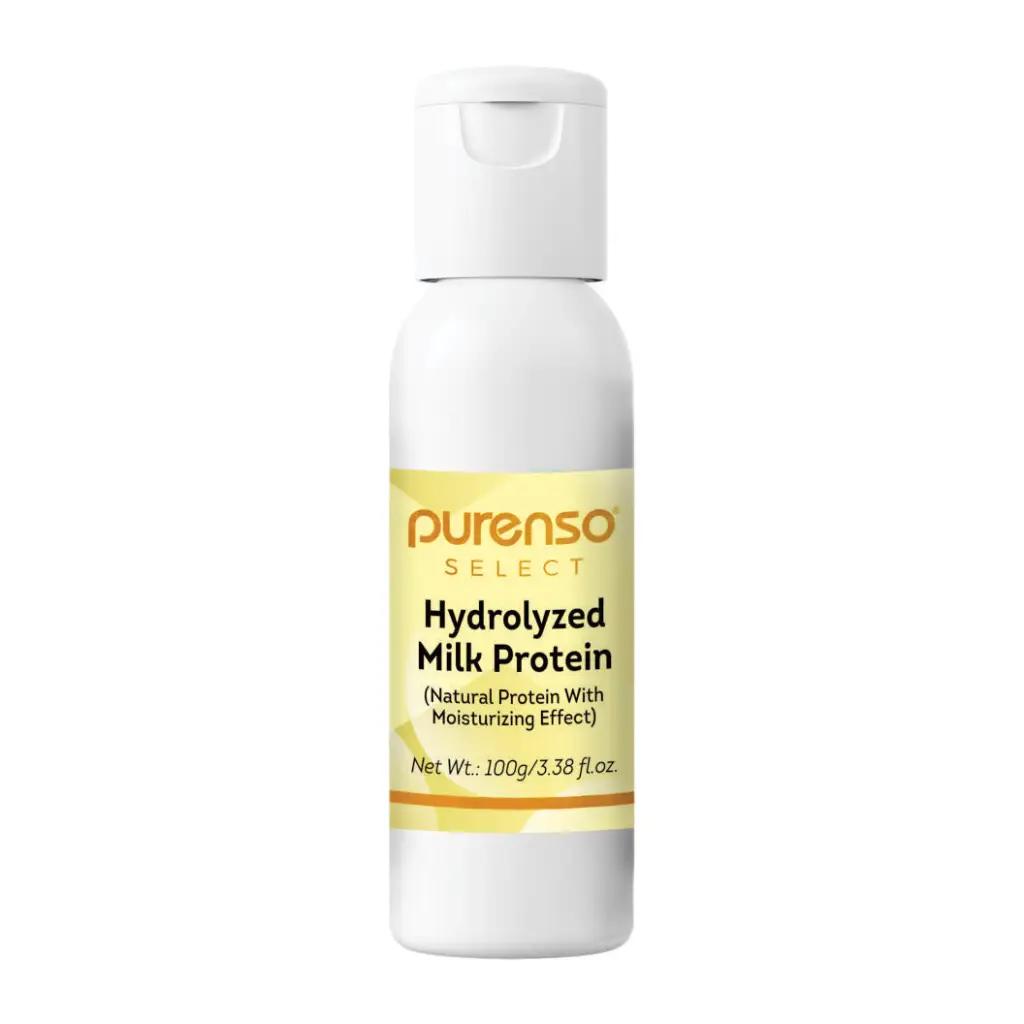 Hydrolyzed Milk Protein (Liquid Form)
Natural Protein With Moisturizing Effect
Description: Made from high-quality, food grade bovine-derived milk; excellent anti-irritant and protective properties. Hydrolyzed Milk Protein is a hydrolysate of milk protein derived by acid, enzyme, or another method of hydrolysis that moisturizes, nourishes, and improves the manageability of the hair while adding gloss and texture. It is an colorless to amber colored liquid. Optimum pH Range: 4.0 – 7.0, Water soluble.
Benefits:
It helps keep the skin hydrated & make it smoother & plumped-up. 

Cosmetic applications include skin conditioning, moisturizing, hair conditioning, moisturizing and repairing, anti-aging, and sensitive/irritated skin.
Use: Skin Care: Body wash, shower gel, 2-in-1 body wash, facial wash, hand wash, bar soap (transparent and syndet bars), anti-bacterial soaps, face masks
Hair Care: shampoo, conditioner, leave-in products, styling products
Applications: Can be added to formulas as is; add to water-phase of formula or at the end of the formula. Recommended use level 0.5 - 5%. For external use only.
Formulating Guidelines: It is not recommended to expose material to temperatures above 40°C. However, if
heat is required during formulation, it is recommended to add during the cool down phase below 45°C.
Ingredients: Water, Hydrolyzed Milk Protein, benzylalcohol, potassium sorbate, sodium benzoate