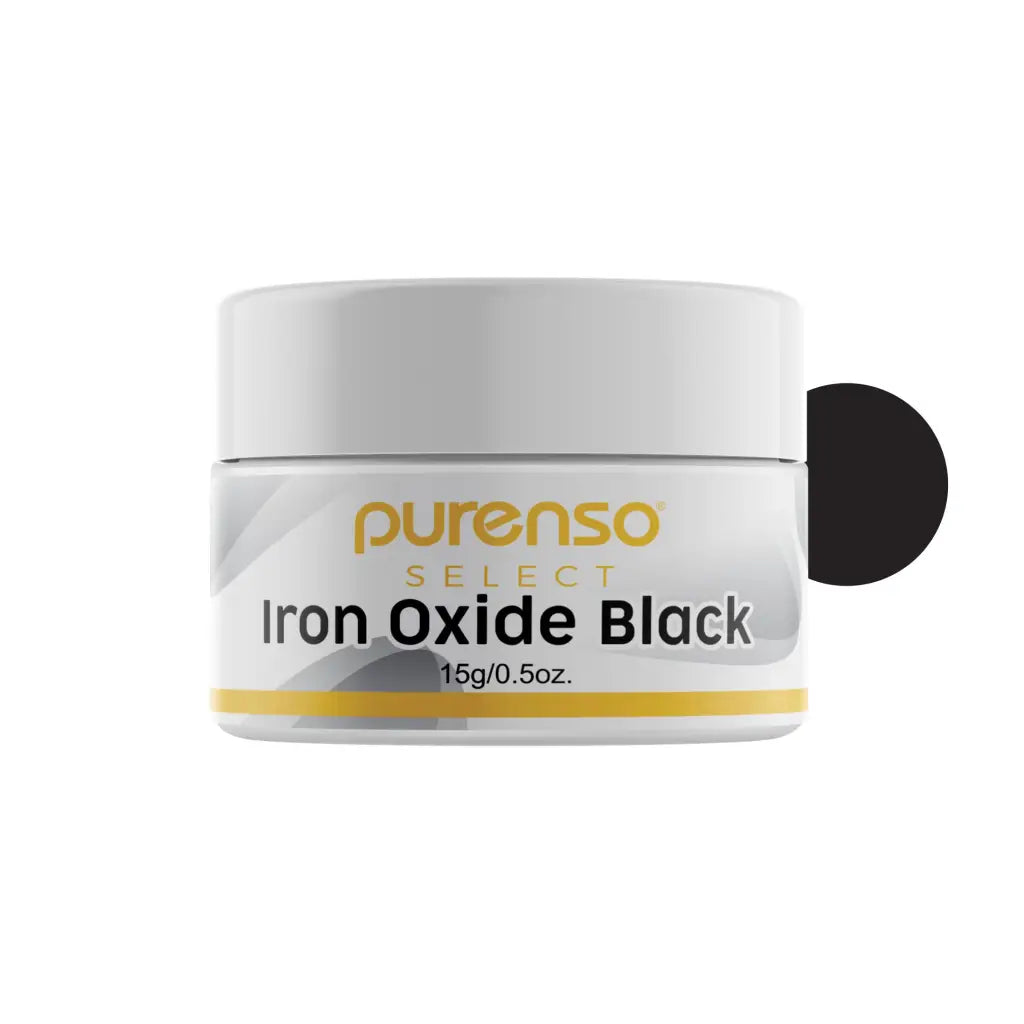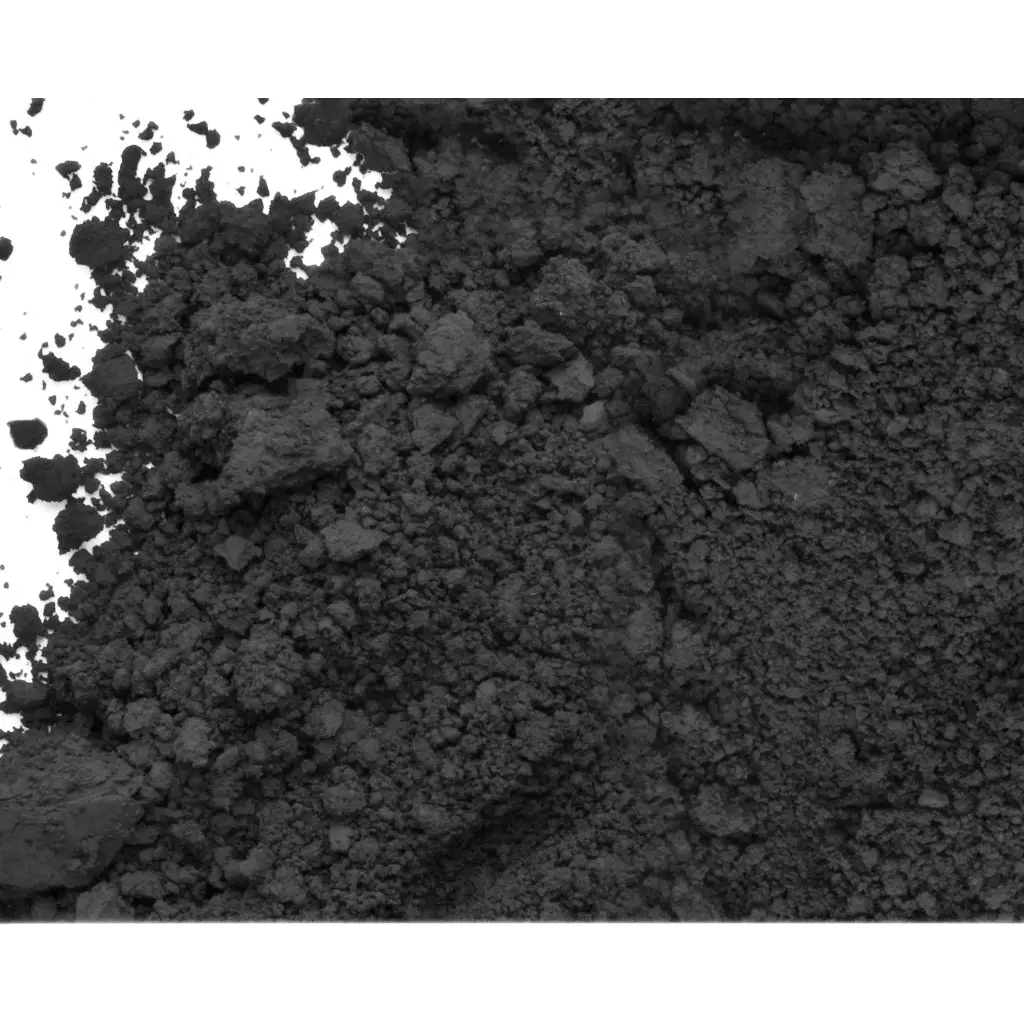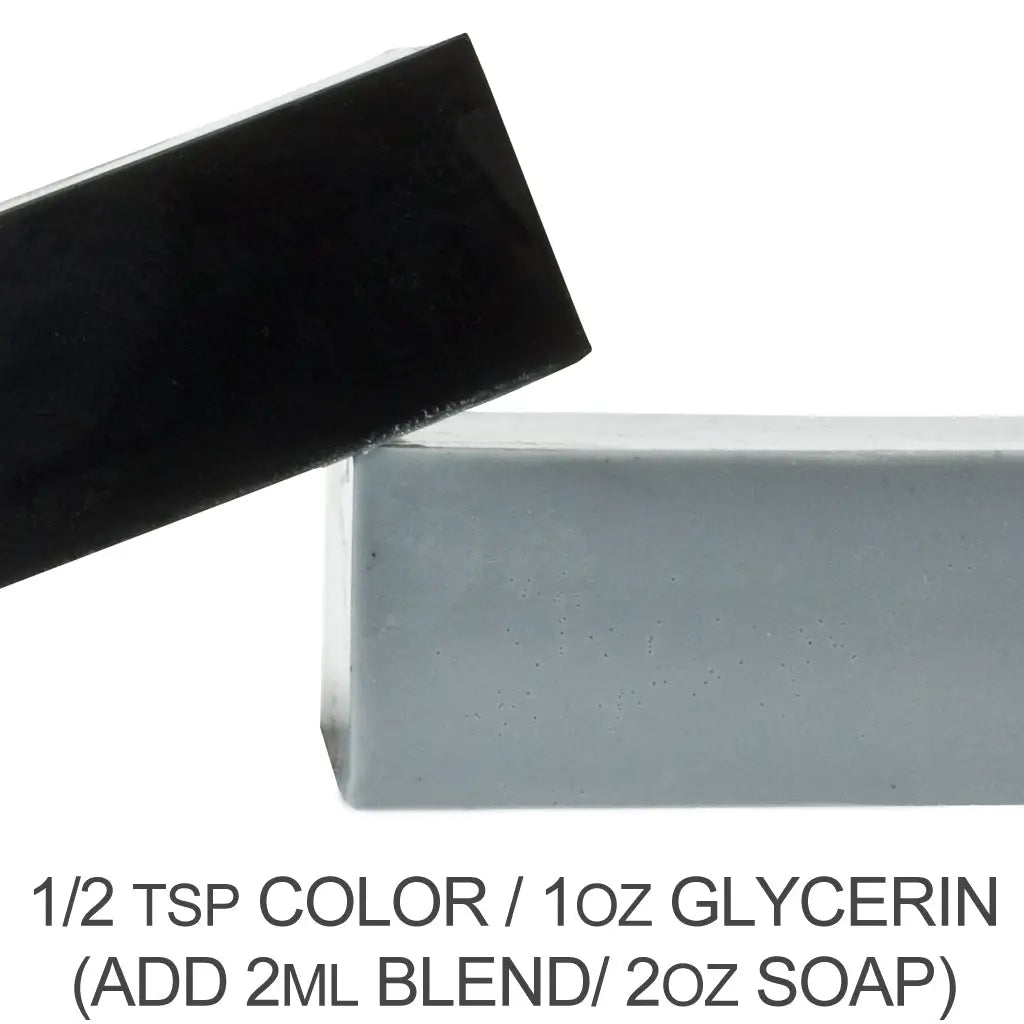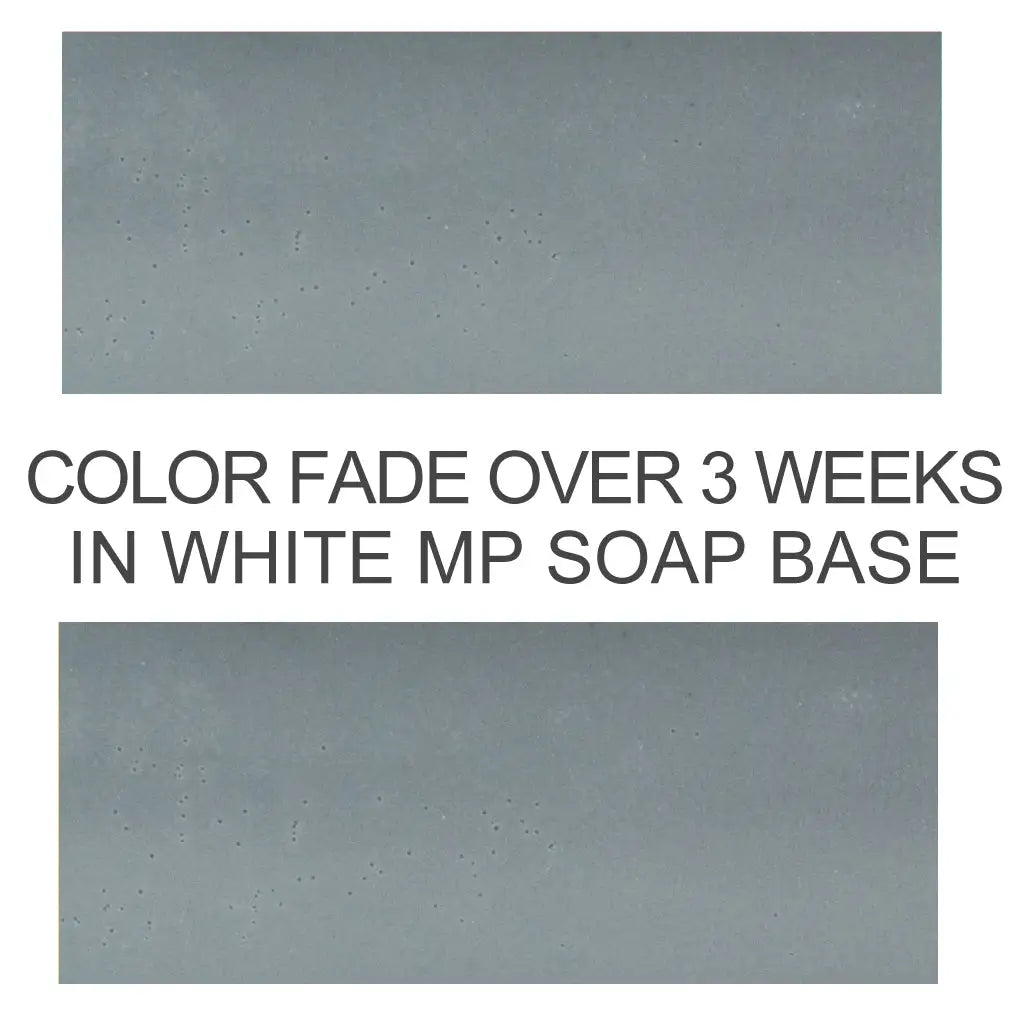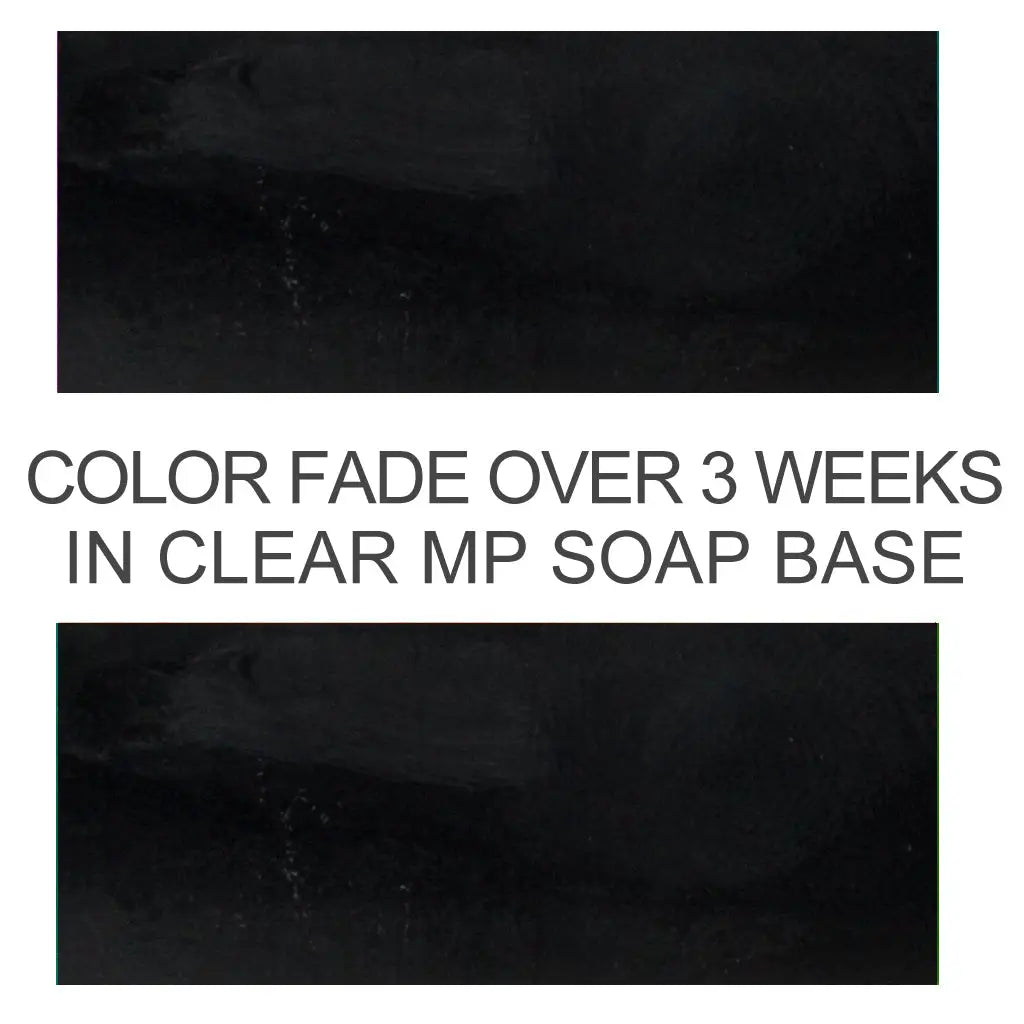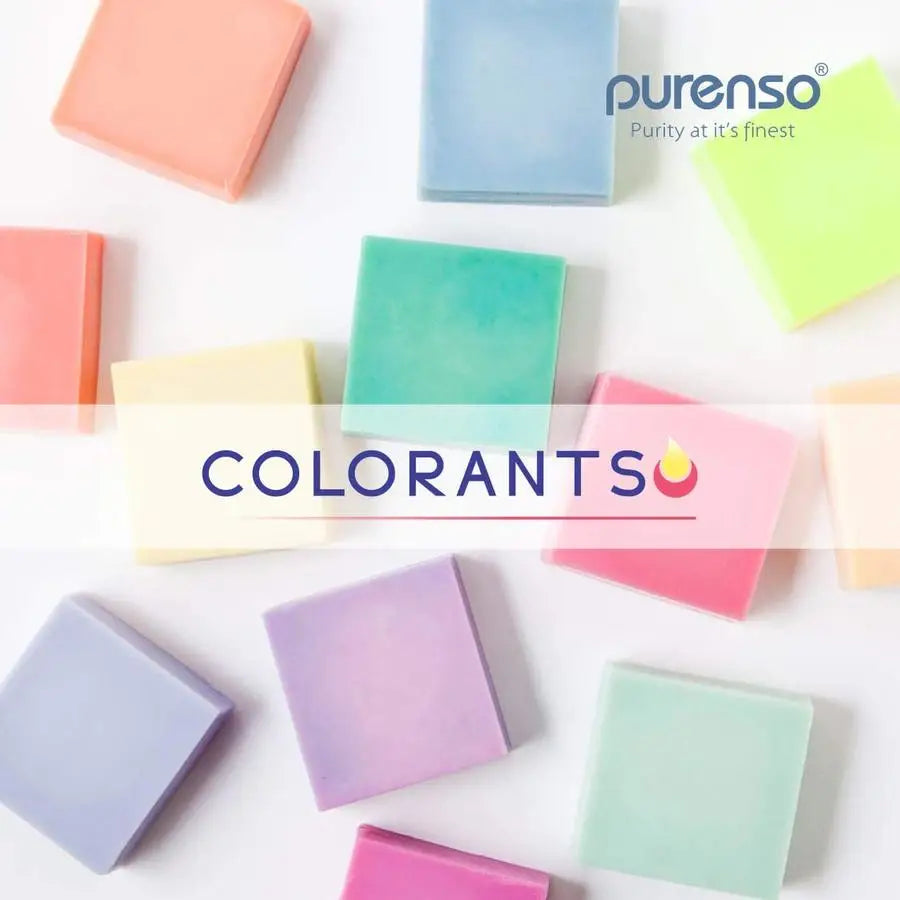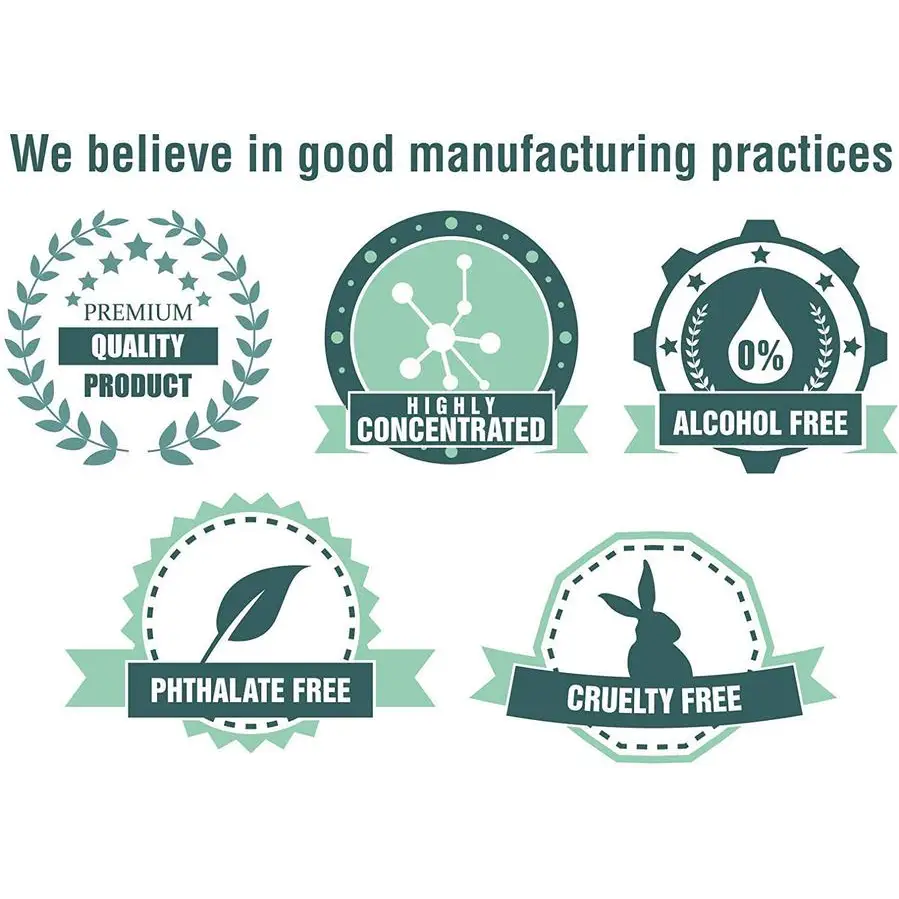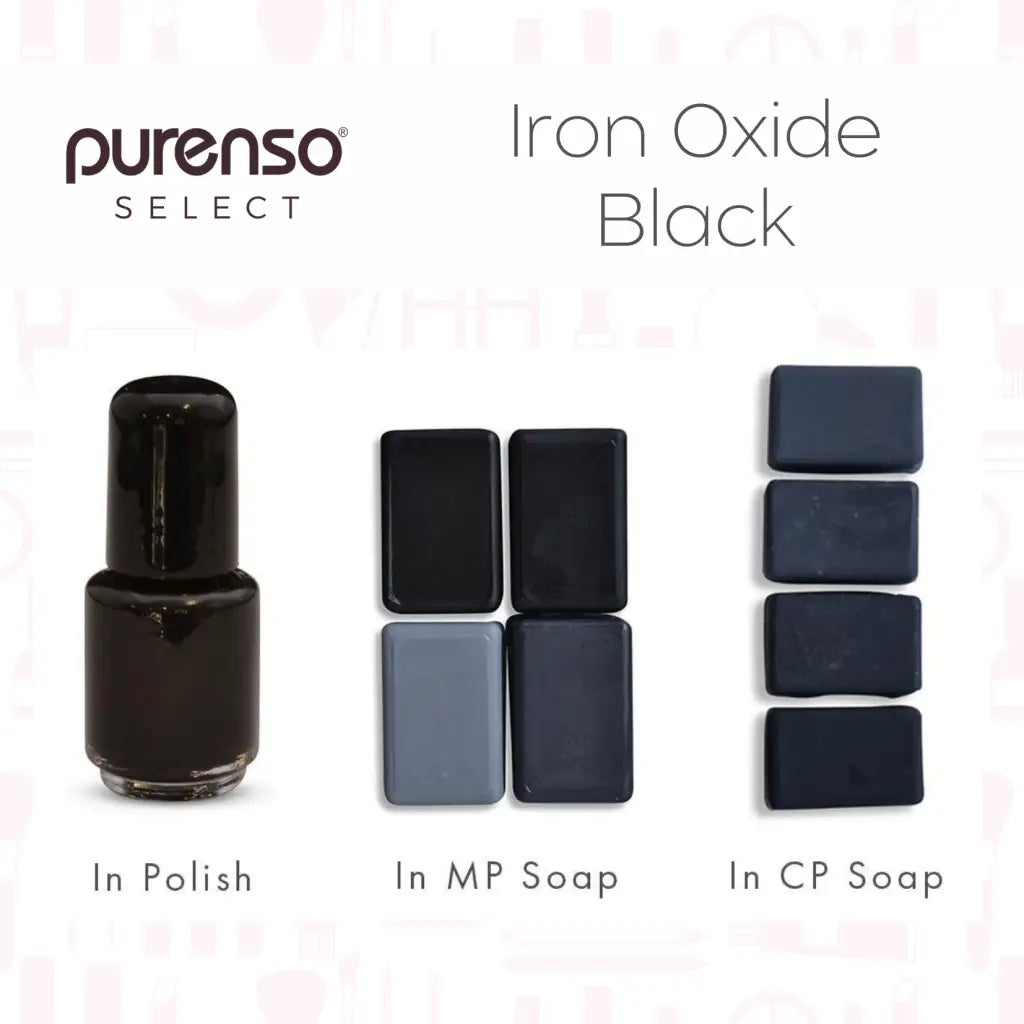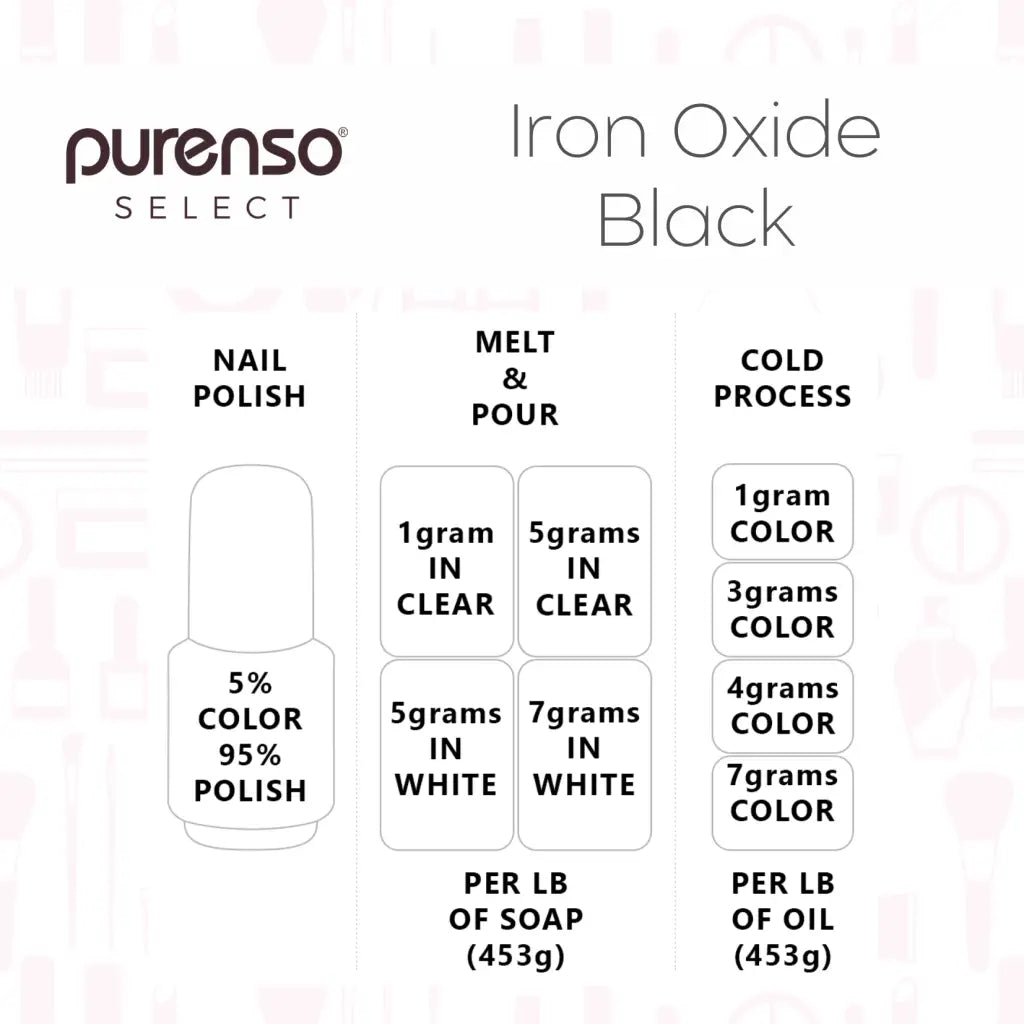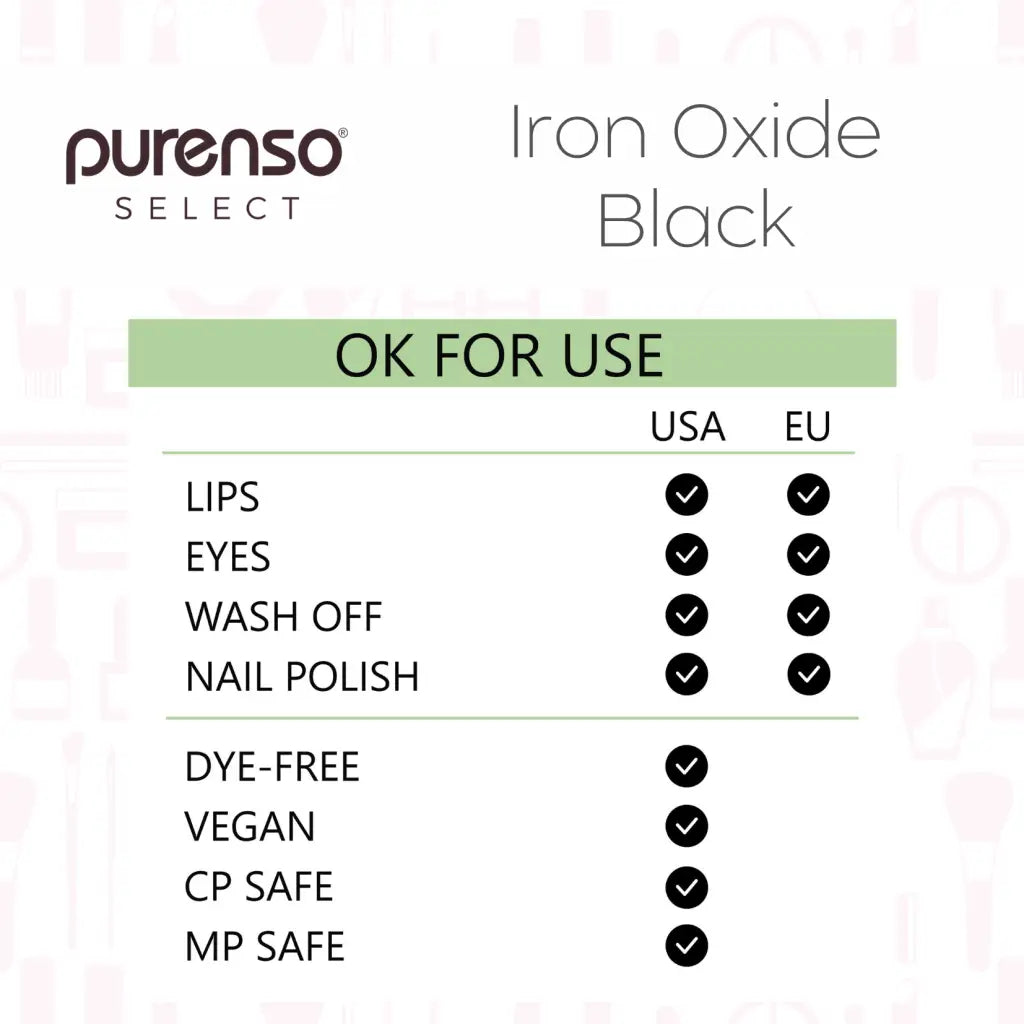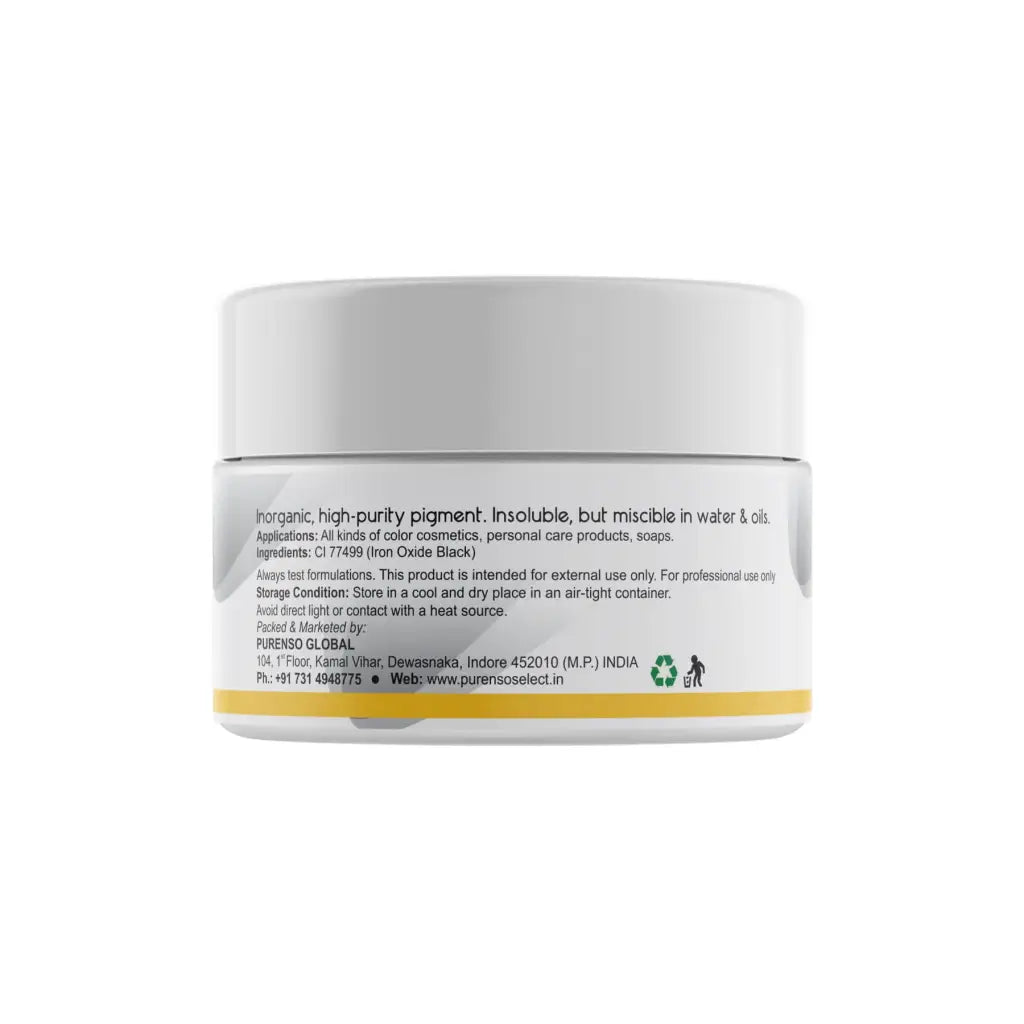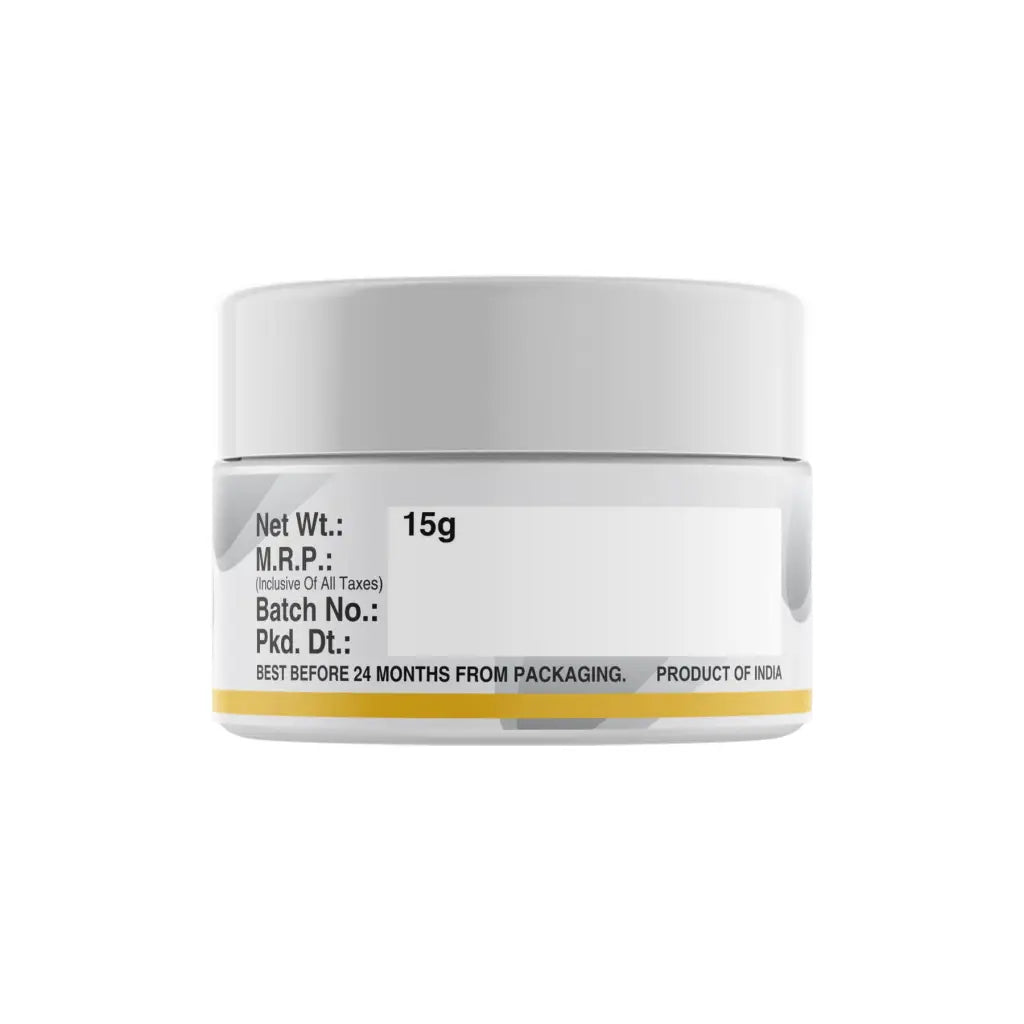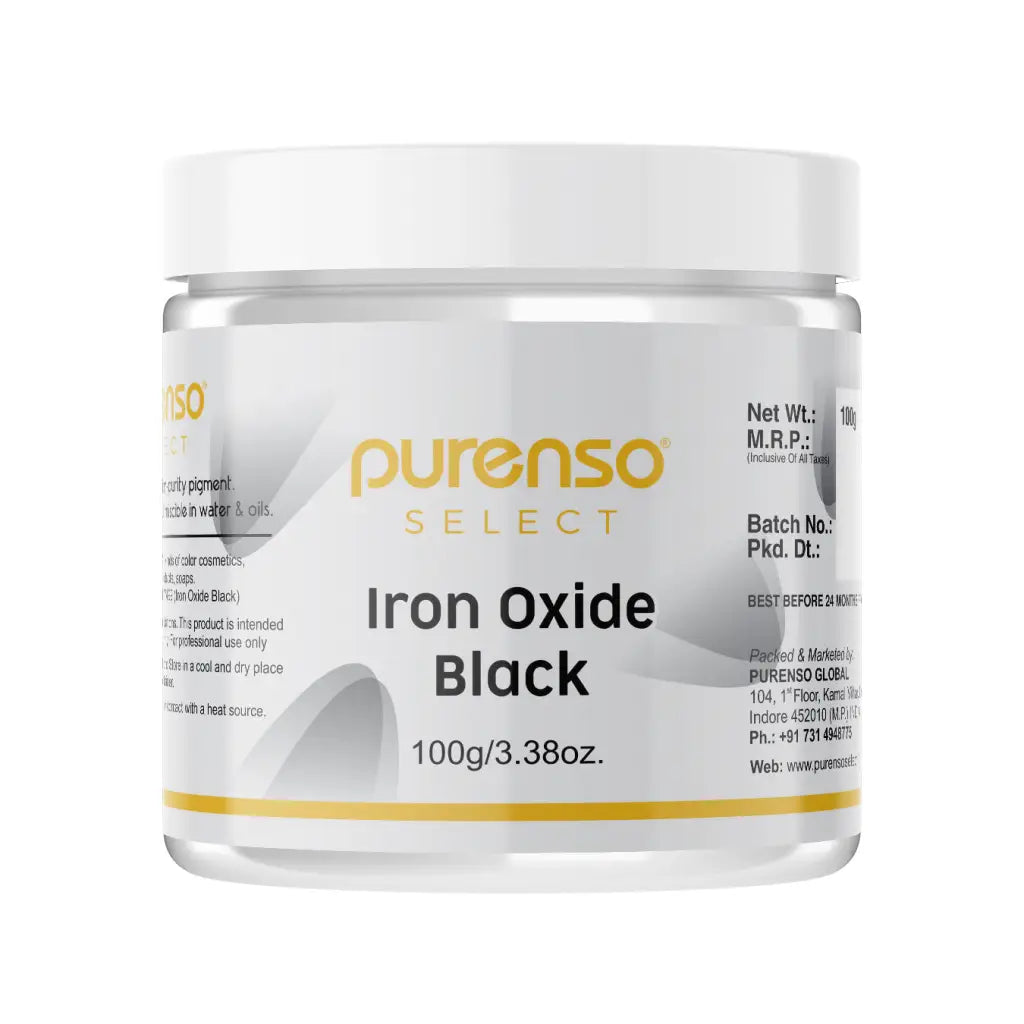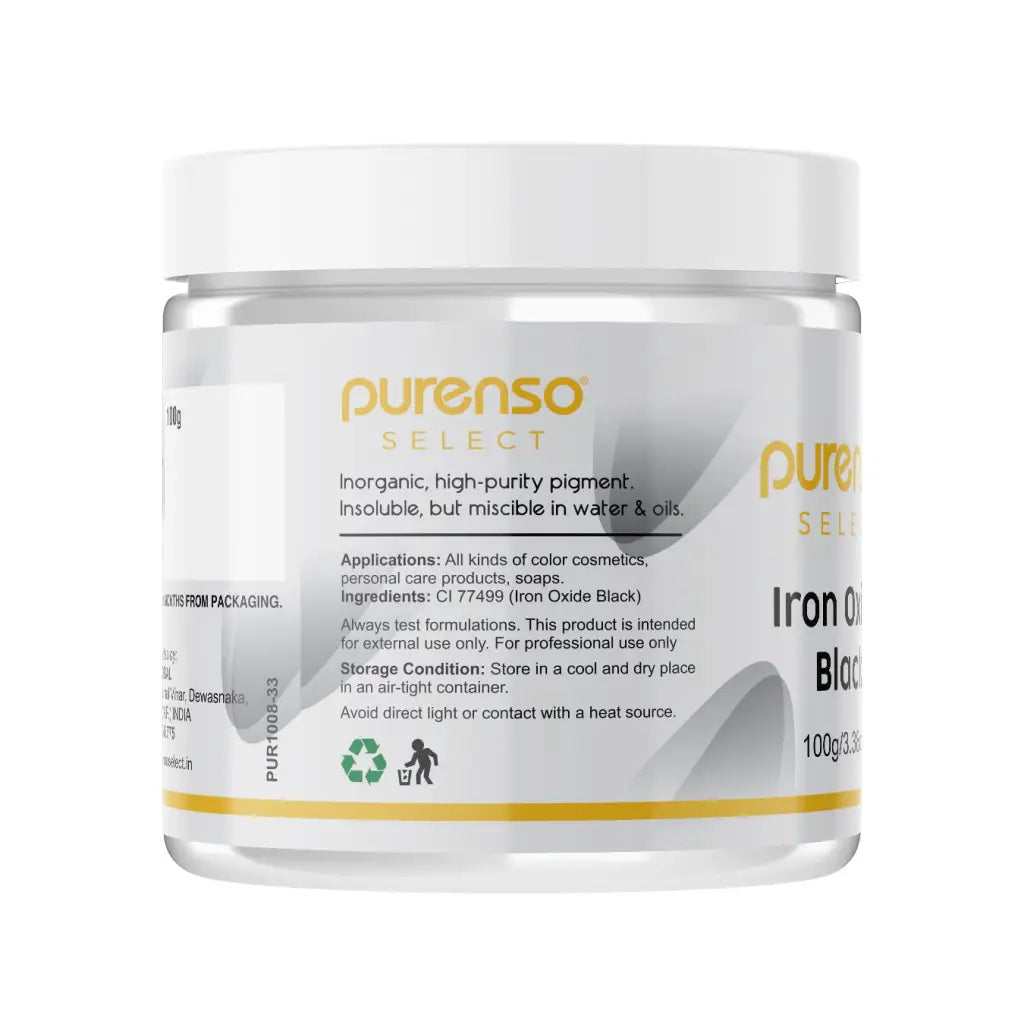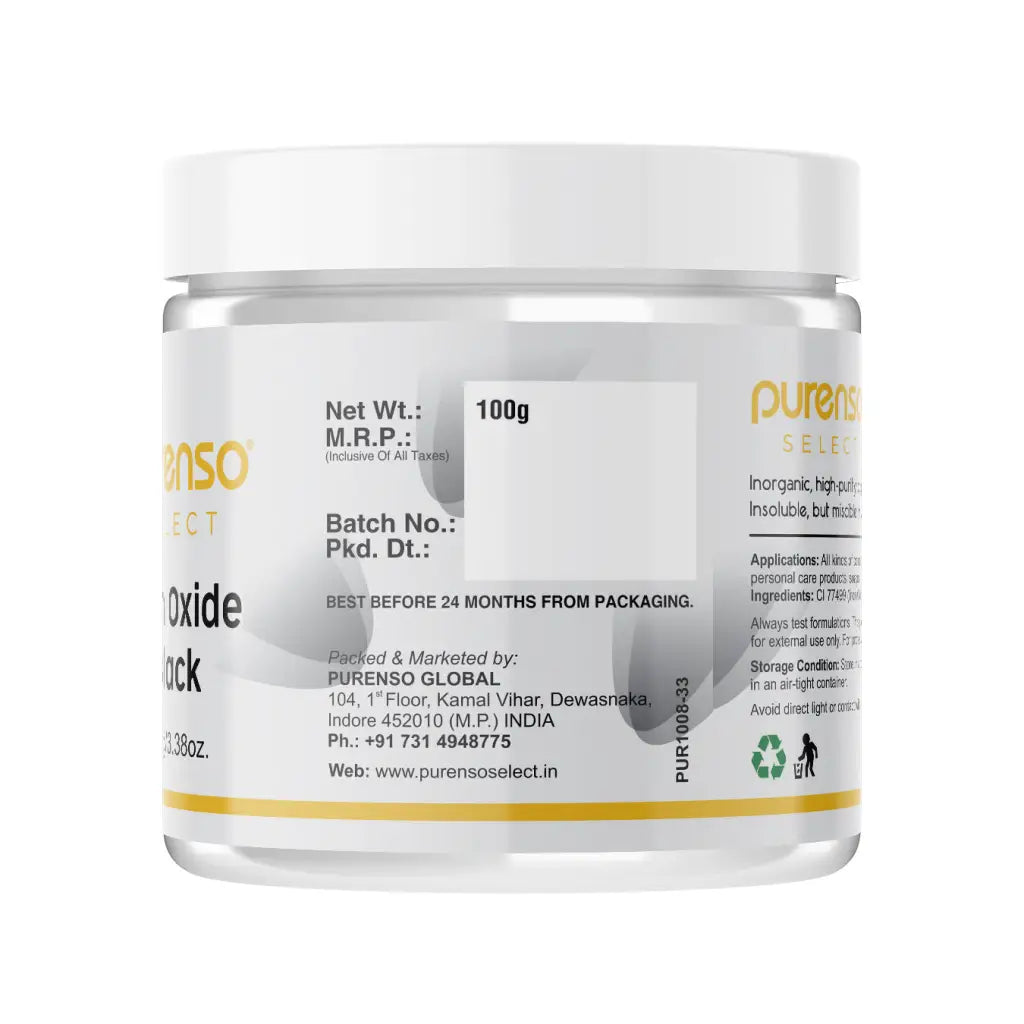 Description: Non bleeding color. Matte finish, pure in tone. Use by itself or to deepen the tone of other colors. This all natural color has been filtered of harmful impurities. Inorganic, high-purity pigment. Insoluble, but miscible in water & oils. Particle size range 0.3-5.0 micrometer. Mean particle size 2.27 micrometer.

Benefits:
Provides superior color purity and saturation
Outstanding dispersibility, no aggregate formation.
Applications: All kinds of color cosmetics (liquid foundations, face powders, and blushers), personal care products, soaps.
Use: Can be tinted with titanium dioxide to create different grey shades. For external use only.
Ingredients: CI 77499 (Iron Oxide Black)
Performance Results:
Color: Produces a vibrant color in clear soap base. A pastel color is produced in opaque (white) soap base.

Product pH: Color will not change in products with a high pH.

Color Fading: This color is not light sensitive.

Color Migration: If product design has layered colors, this color will not migrate or "bleed" between layers.
Cosmetic Uses & Our Test Results:
General:

 

Yes
Lip Products: Yes
Mixes Best In:

Glycerin, Propylene Glycol

CP Soap Stable:

 

Yes
Bath Water:

Yes (Use Poly 80)

Nails: Yes

Finish:

 

Matte
Eye Products:

 Yes

UV Fade:

 

No
Migrates:

 

No
Please Note: Monitors vary in the way that they render colors. The color of this product may differ slightly from the color that you see on your monitor screen.