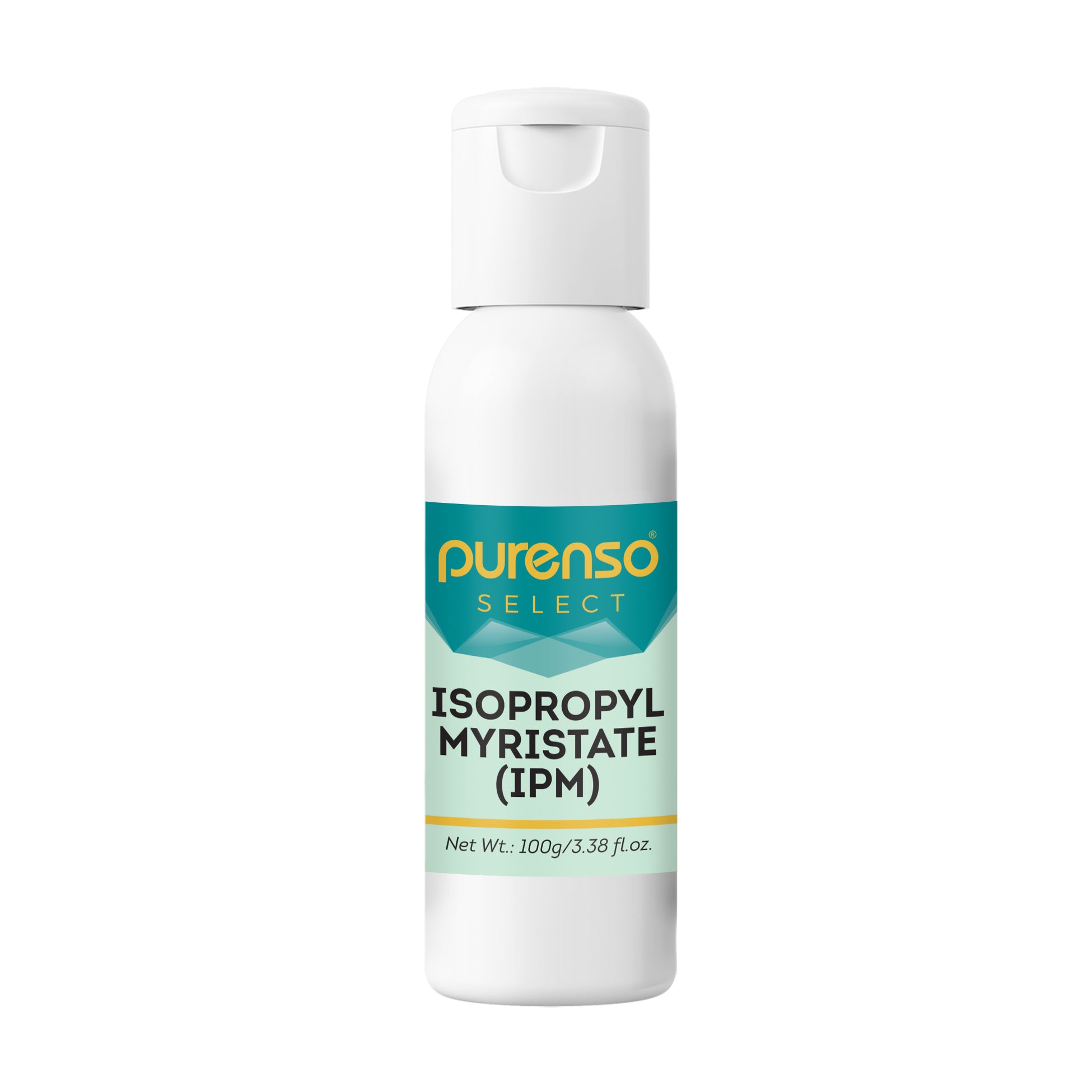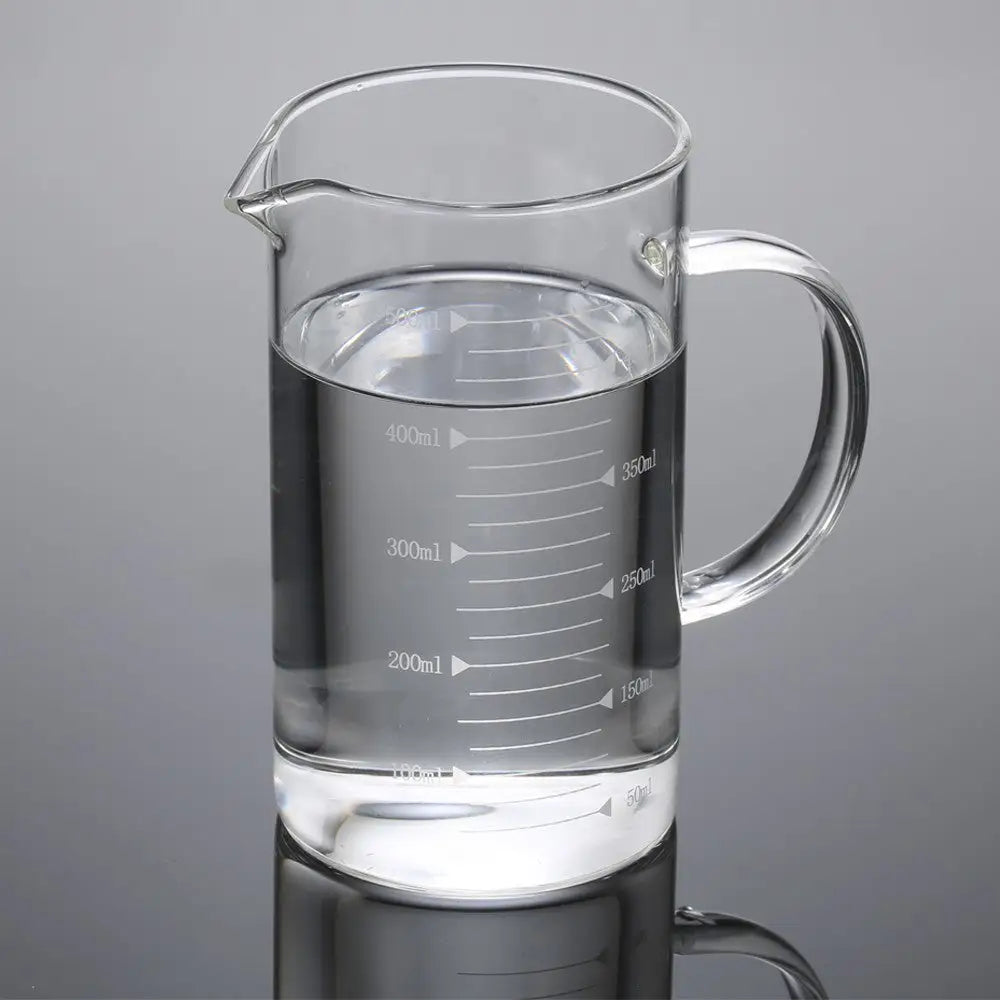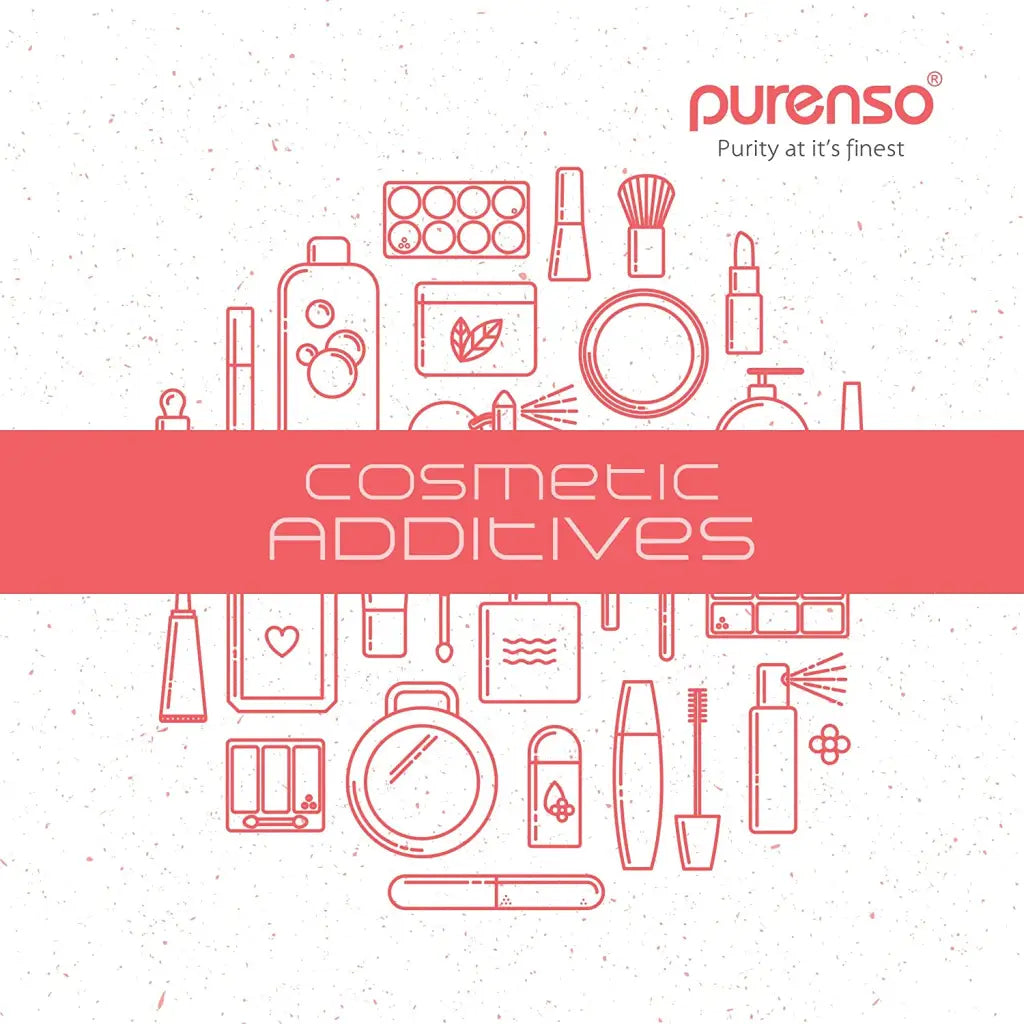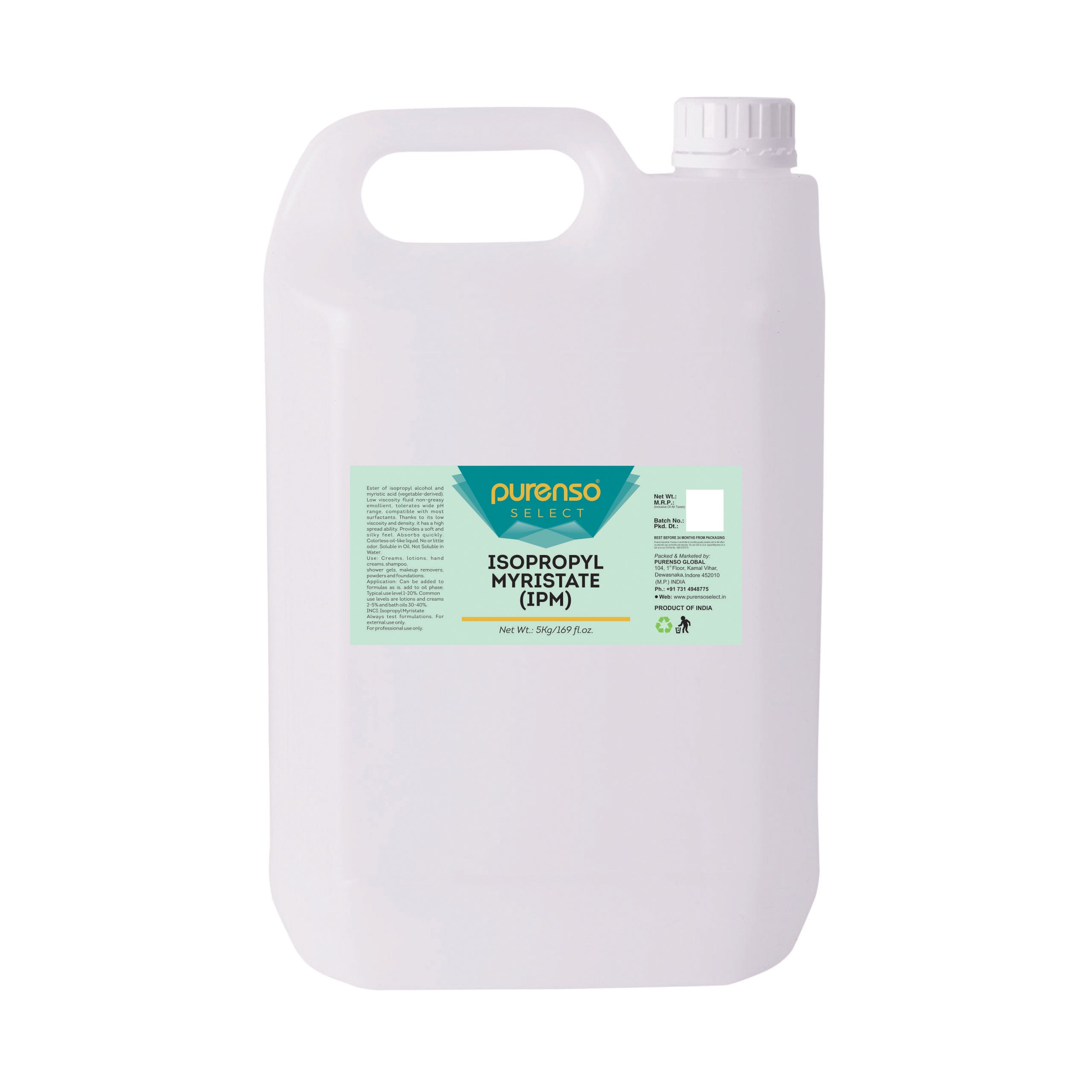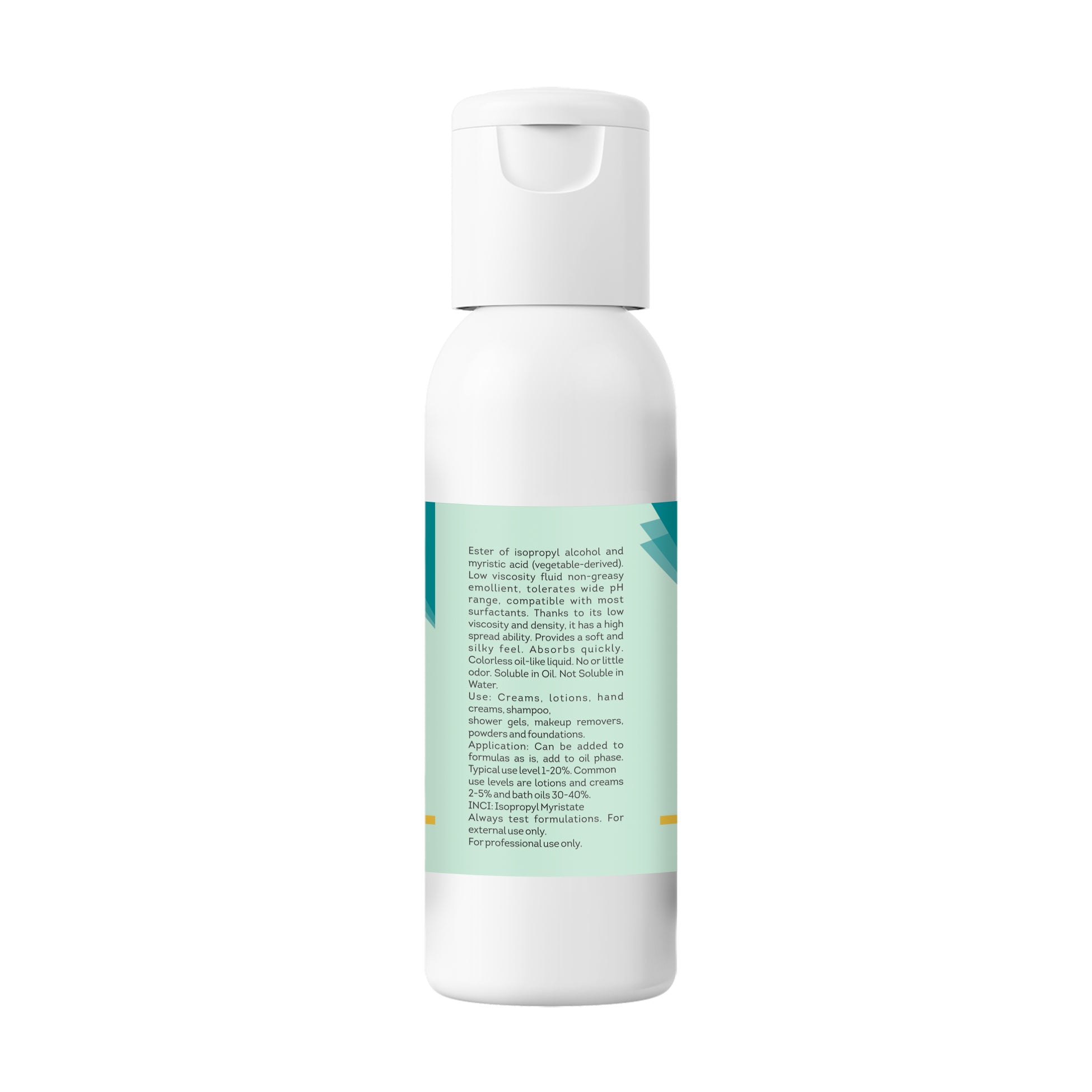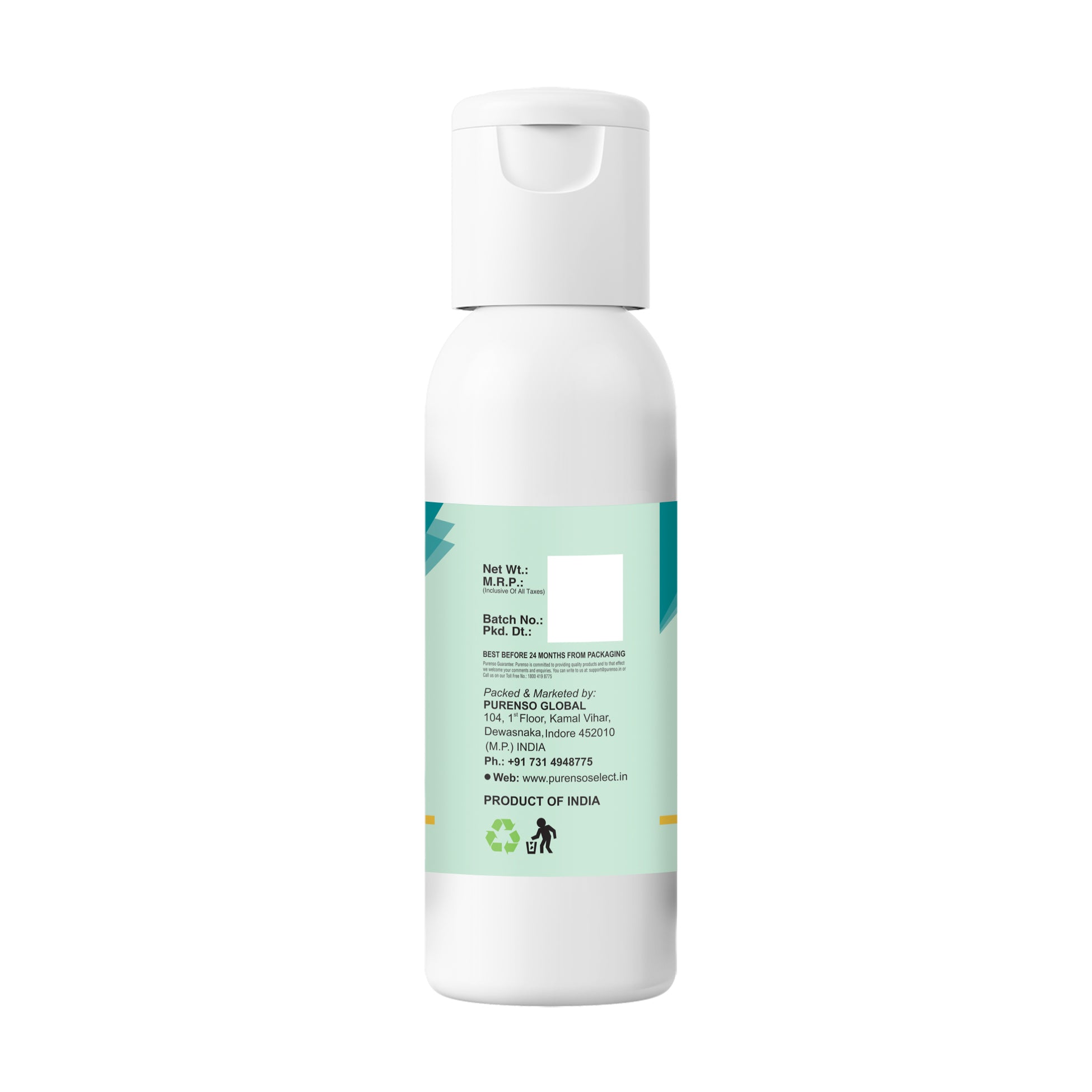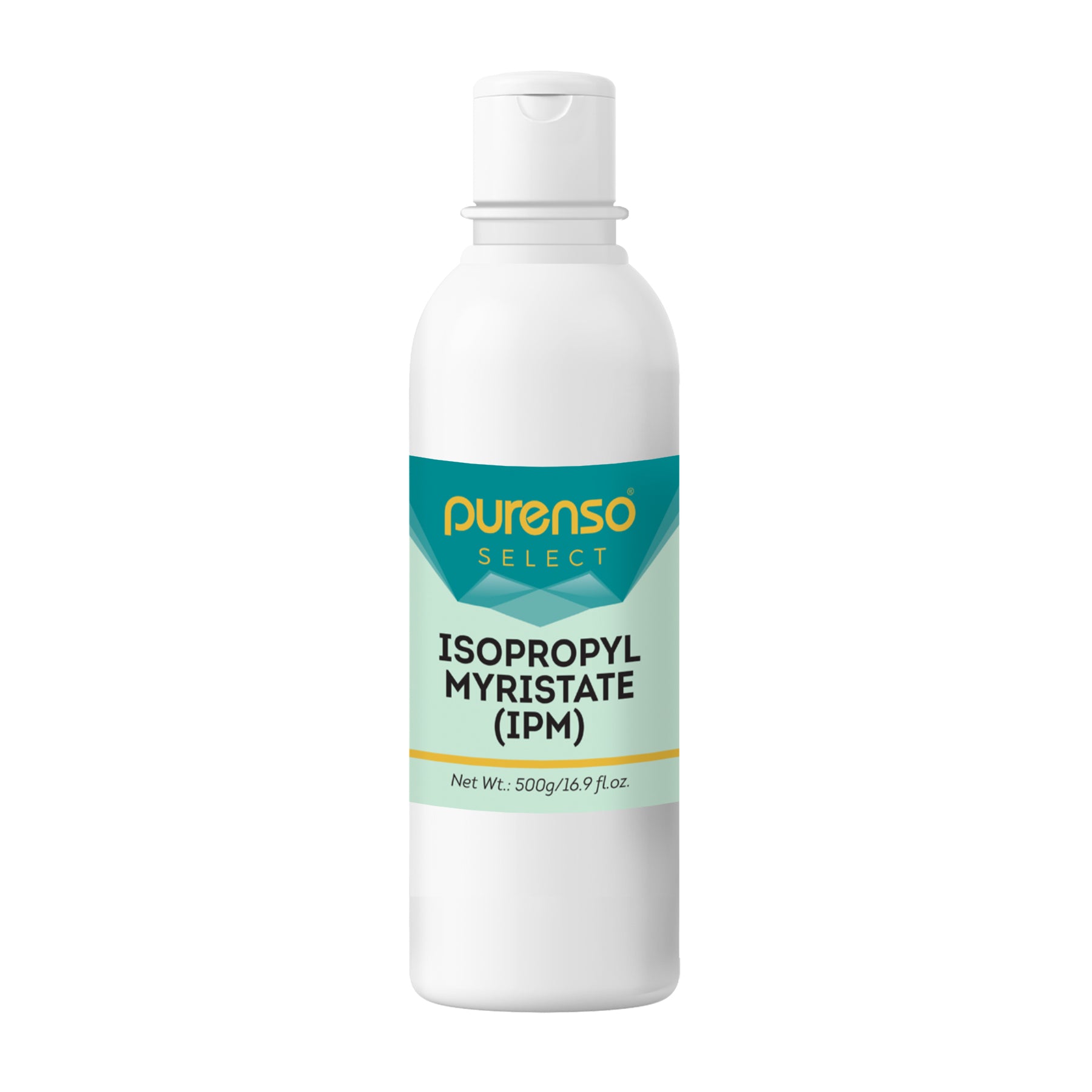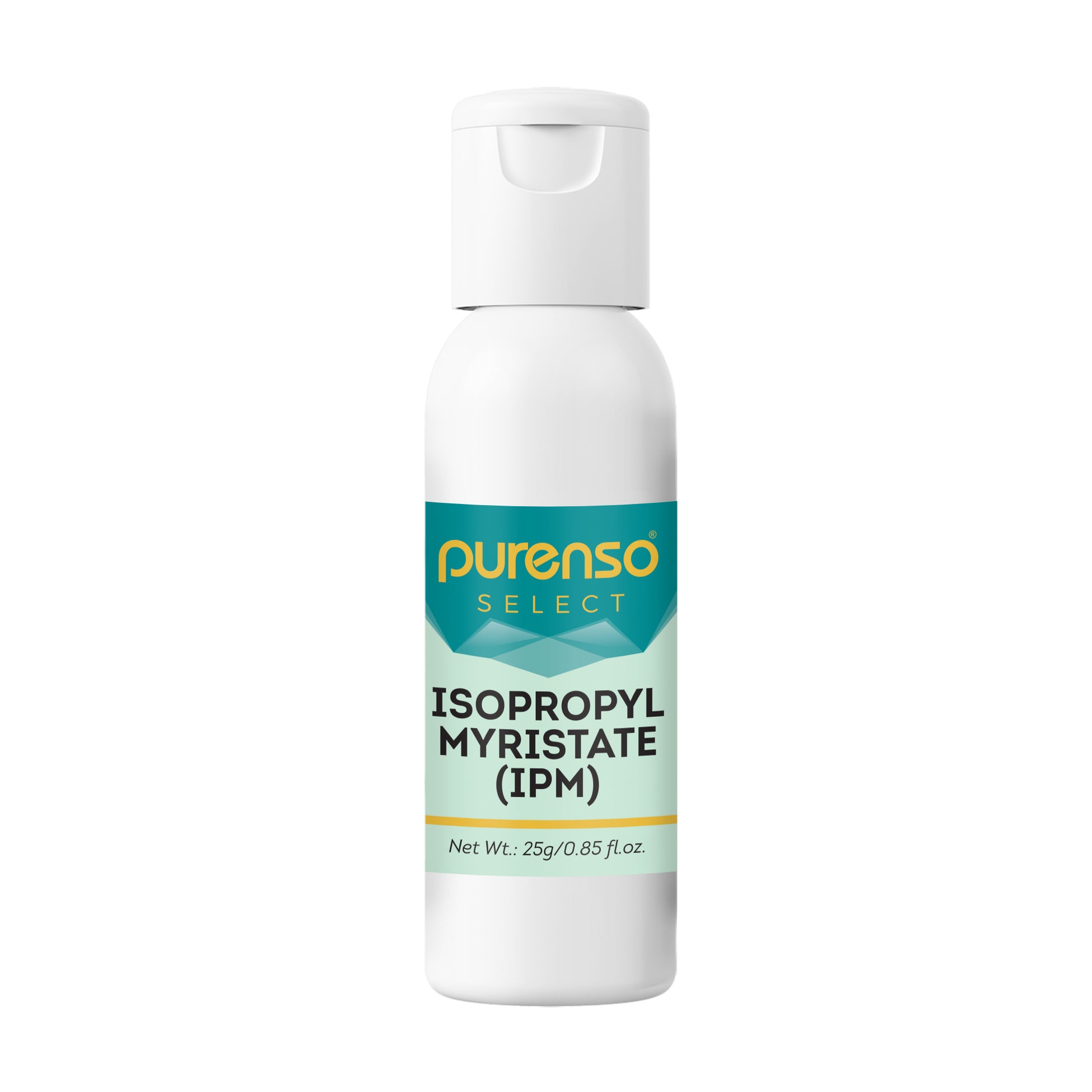 Isopropyl Myristate (IPM)
Description: Ester of isopropyl alcohol and myristic acid (vegetable-derived). Low viscosity fluid non-greasy emollient, tolerates wide pH range, compatible with most surfactants. Thanks to its low viscosity and density, it has a high spreadability. Provides a soft and silky feel. Absorbs quickly. Colorless oil-like liquid. No or little odor. Soluble in Oil. Not Soluble in Water.
Why People Use This Product:
To provide emollient properties to products.
Popular Products That Use This Ingredient:
Lotions. Creams.
Interesting Facts:
Emollient (softens skin).
Counteracts the "oily" feel in some lotions. Provides a soft and silky feel. Absorbs quickly.

Benefits:
Superior emollient for non-greasy bath, body and baby oils
Lubricant and compression aid for pressed powders
Light & non-tacky emollient for creams and lotions. Readily adsorbed by the skin
When used at high concentrations it gently lifts makeup and surface dirt
Gives gloss and shine to hair

Resistant to oxidation (does not become rancid)
Widely used as diluent for fragrance oils.
Use: Creams, lotions, hand creams, shampoo, shower gels, makeup removers, powders and foundations.
Application: Can be added to formulas as is, add to oil phase. Typical use level 1-20%. Common use levels are lotions and creams 2-5% and bath oils 30-40%. For external use only.
TIPS: This product reduces the greasy feel of most oils, tacky feel of some additives, and acts as a dry emollient in cosmetic formulations. Test your final product to insure optimal performance. Protect clothing and work area when mixing.
INCI: Isopropyl Myristate