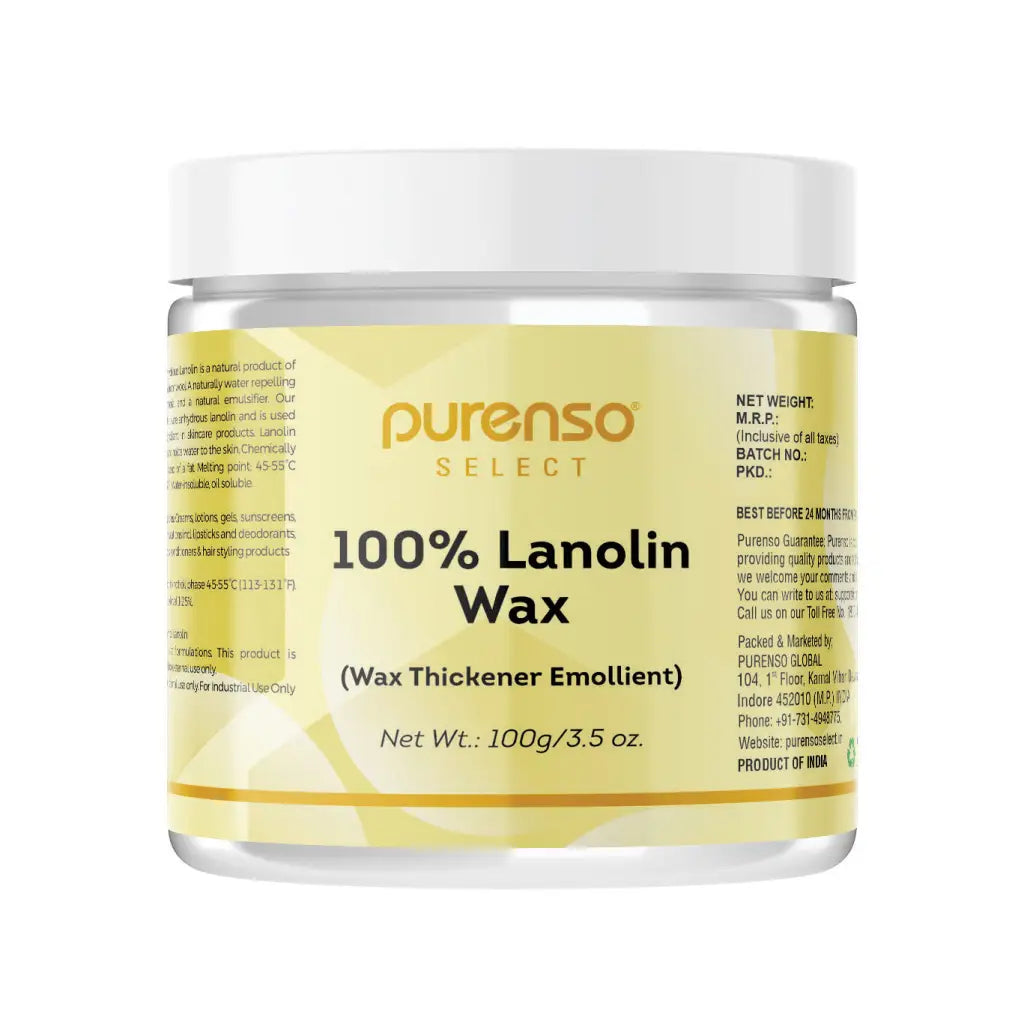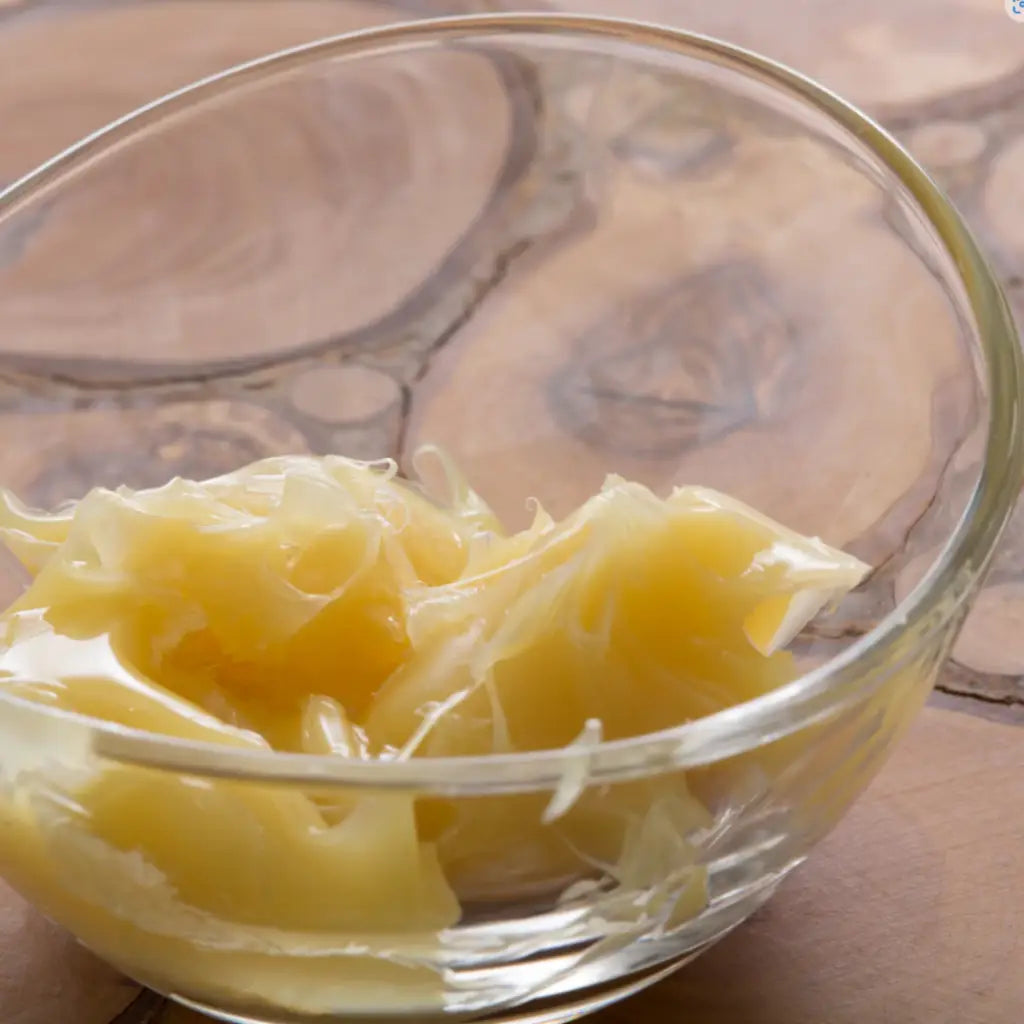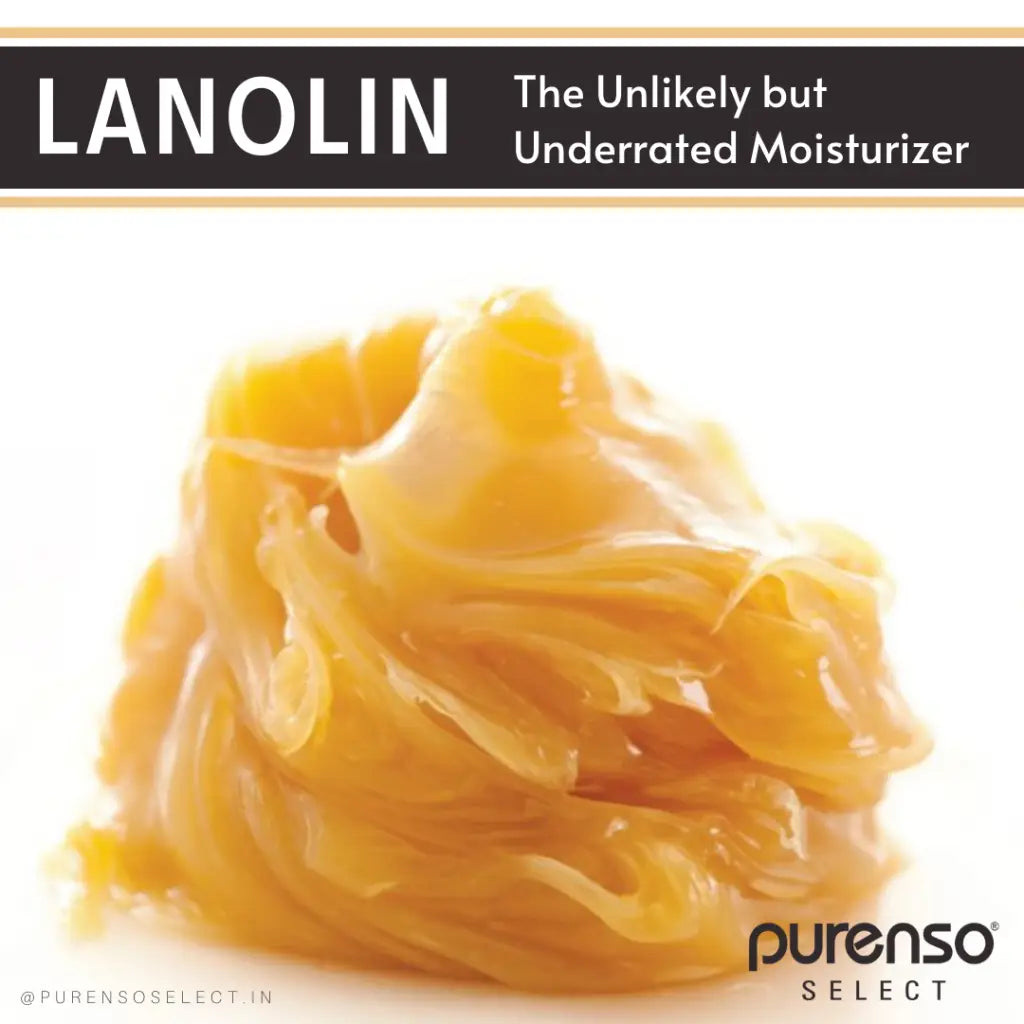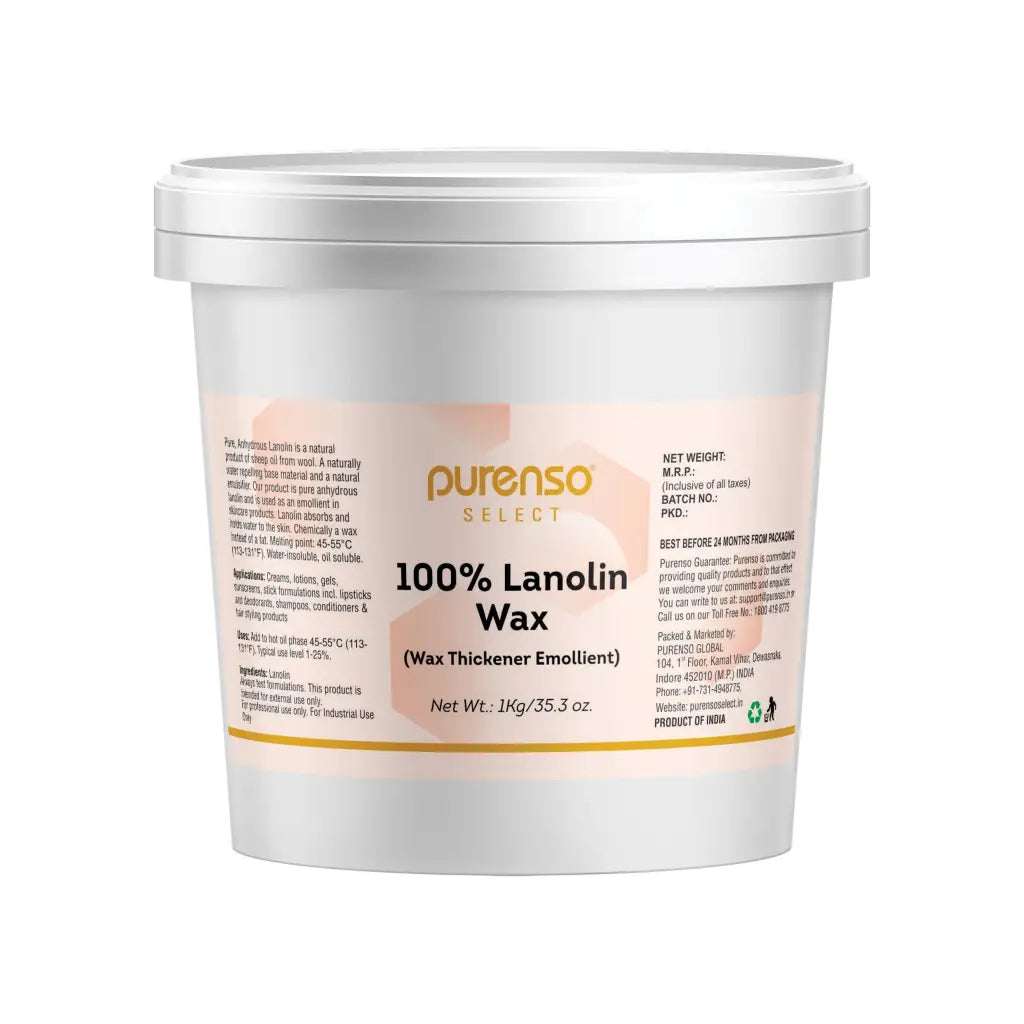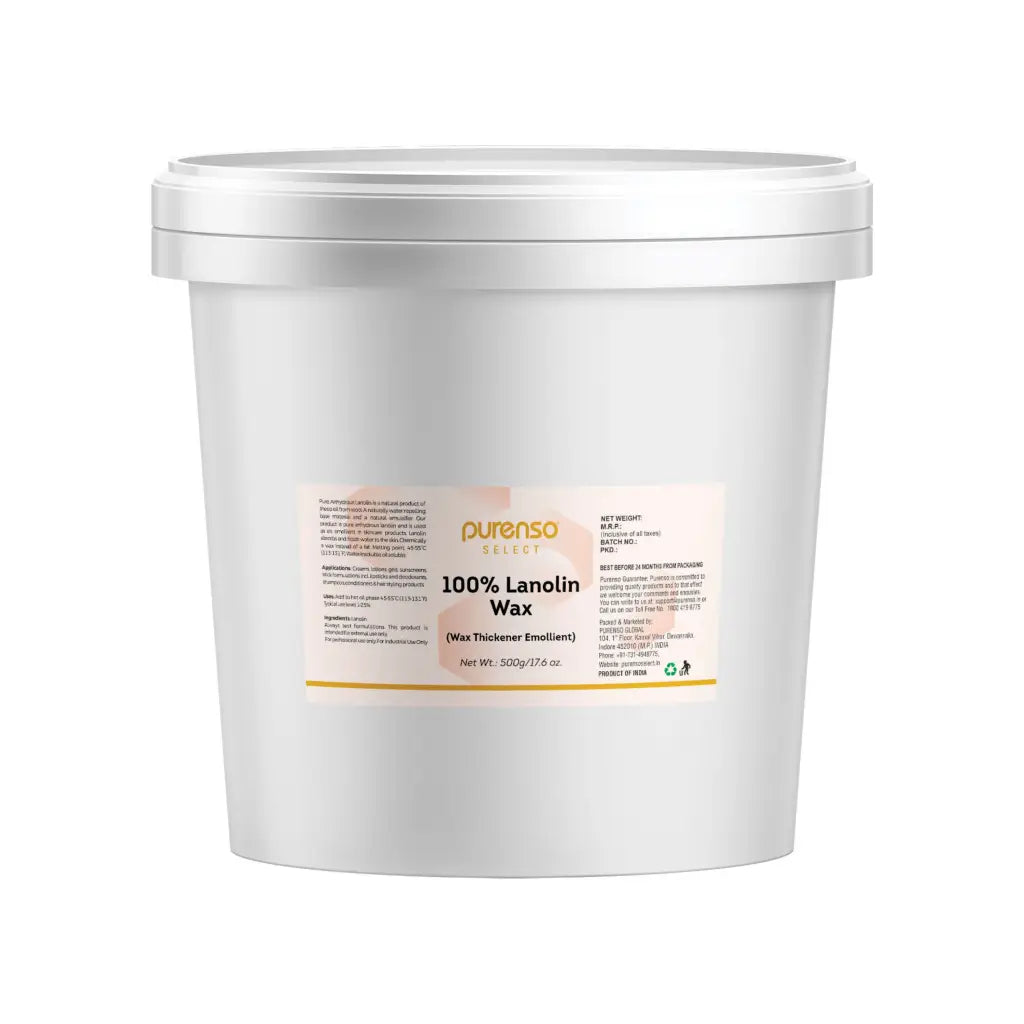 Description: Pure, Anhydrous Lanolin is a natural product of sheep oil from wool. A naturally water repelling base material and a natural emulsifier. Our product is pure anhydrous lanolin and is used as an emollient in skincare products. Lanolin absorbs and holds water to the skin. Chemically a wax instead of a fat. Melting point: 45-55°C (113-131°F). Water-insoluble, oil soluble.
Common Uses:
Lotions. Creams. Hair Conditioners. Lip Balm.
Benefits:

Thick pasty thickener, providing consistency, stability and emolliency to lotions and creams, lipsticks and other stick formulations
Provides an elegant, silky feel on the skin
When combined with ethylene and propylene oxides lanolin wax provides increased water solubility and performs as non-ionic surfactant
Use: Creams, lotions, gels, sunscreens, stick formulations incl. lipsticks and deodorants, shampoos, conditioners & hair styling products
Applications: Add to hot oil phase 45-55°C (113-131°F). Typical use level 1-25%. For external use only.
Common use levels are lip products 5-100%, cold process soap 3-6%, lotions and creams 3-5%. Can be applied directly to the skin.
Points of Interest:
High in lipid content which can leave the skin feeling soft. Source: Sheep Wool.
TIPS: The average melting point for the butter is 104-118°F. Butters provide moisturizing properties to products. To minimize greasy after feel we recommend blending with 1-3% cornstarch or isopropyl myristate. Test your final product to insure optimal performance.
Ingredients: Lanolin
Long Term Storage:

Removing air from storage container will delay oxidation and rancidity (may need to place in a smaller container). Refrigeration can extend shelf life.