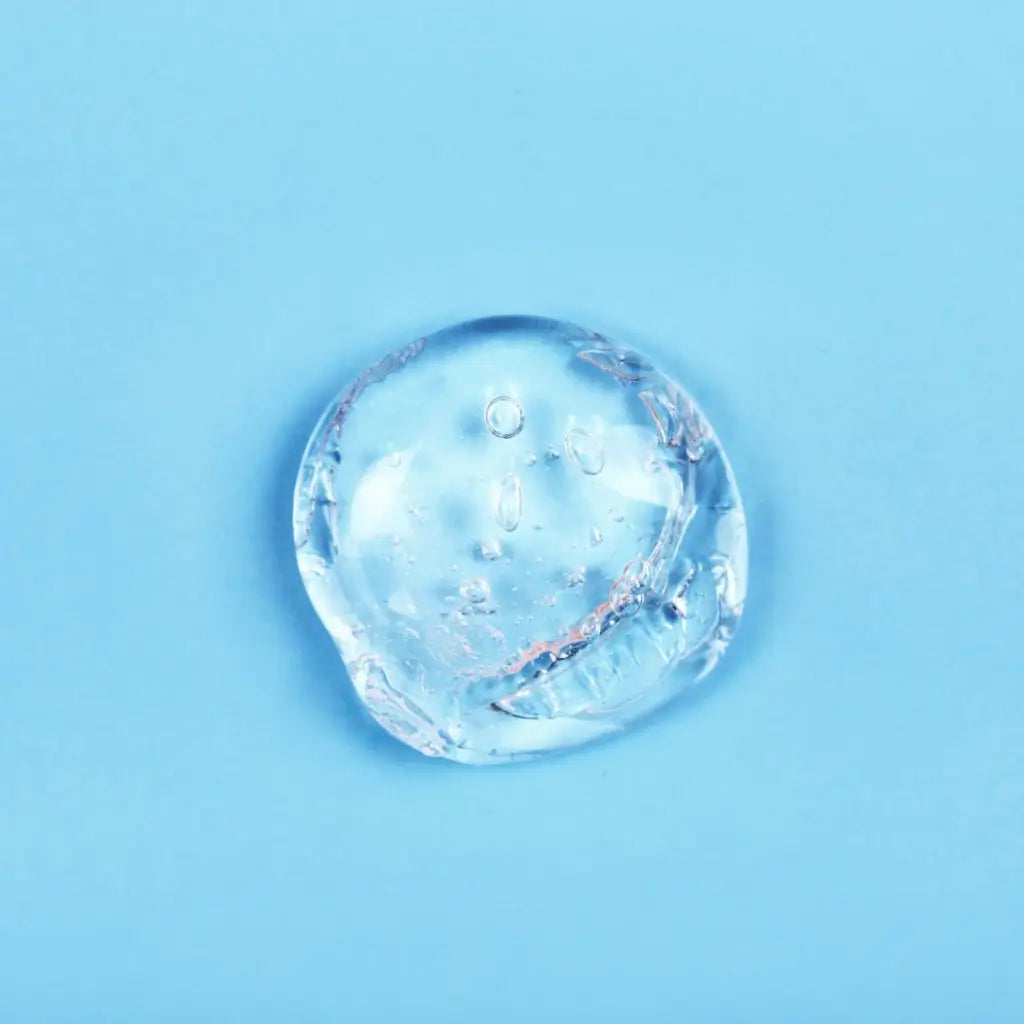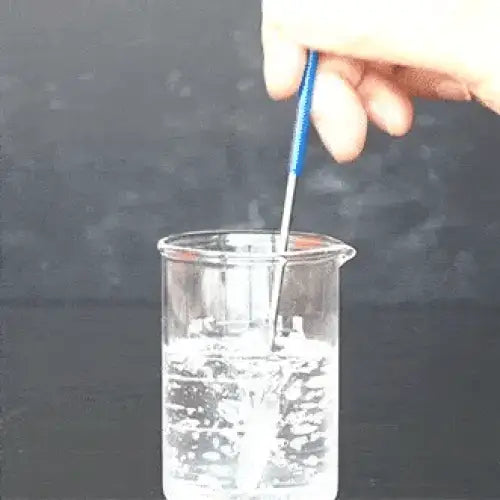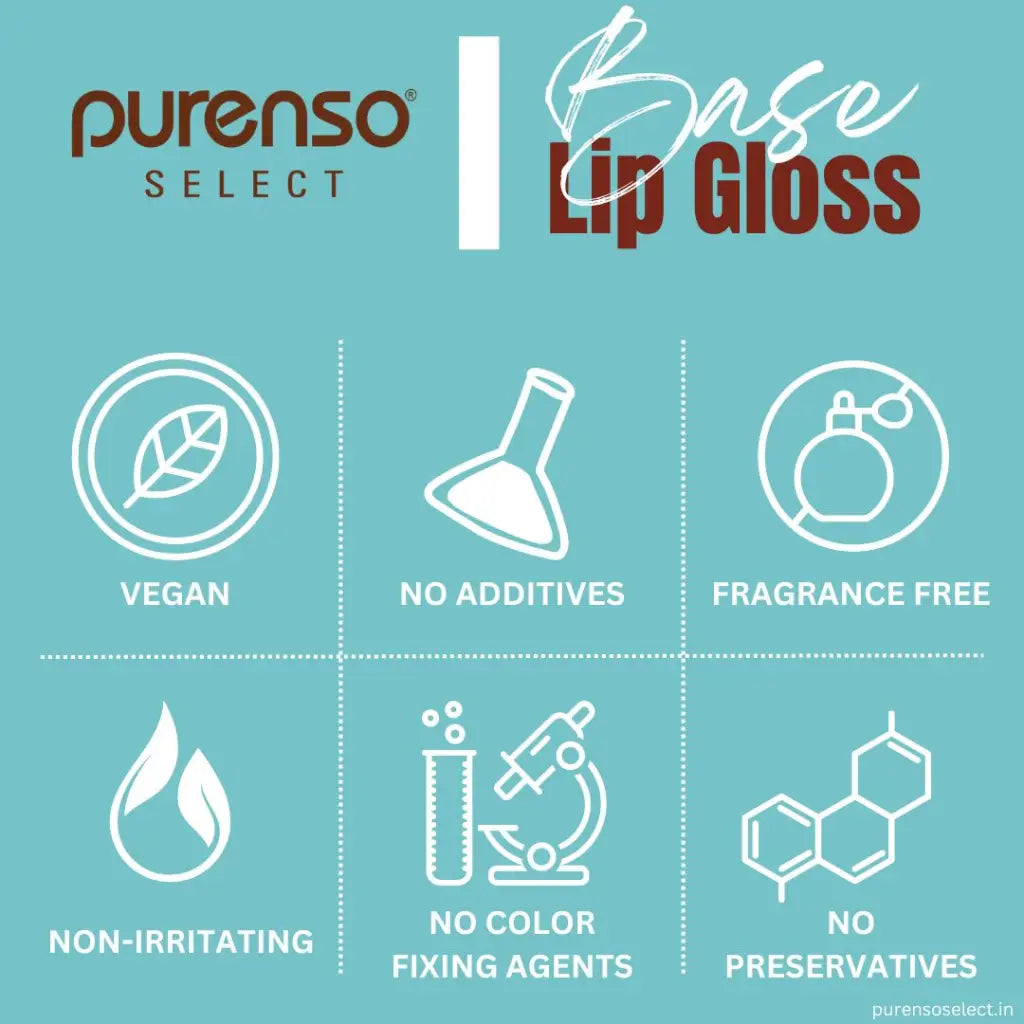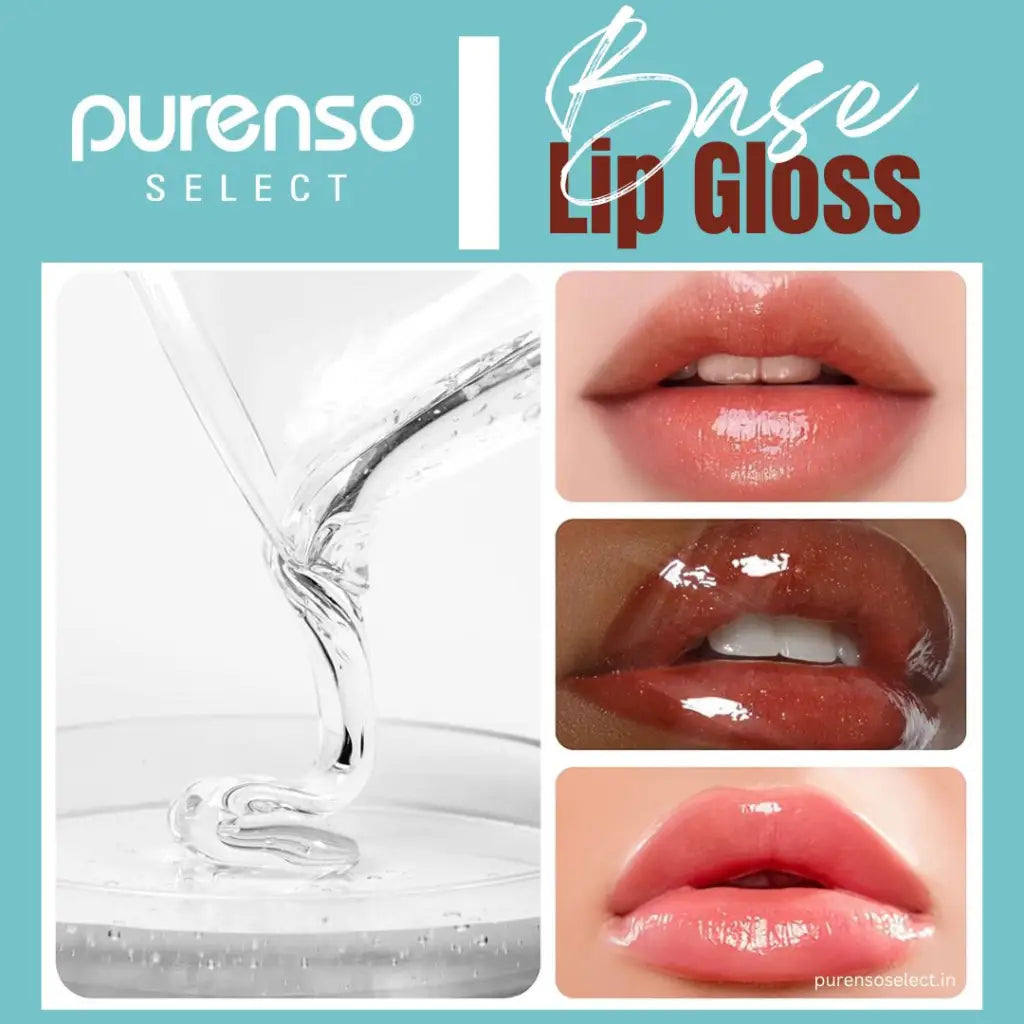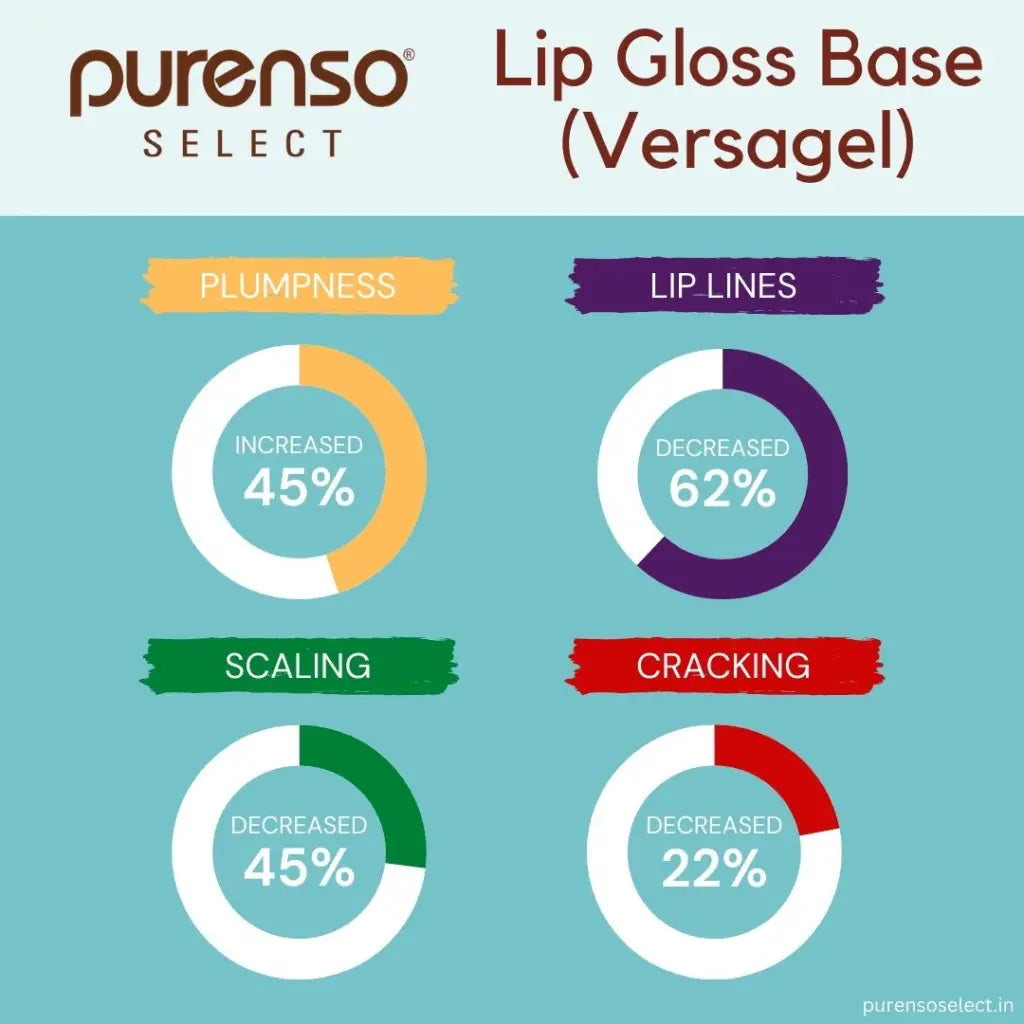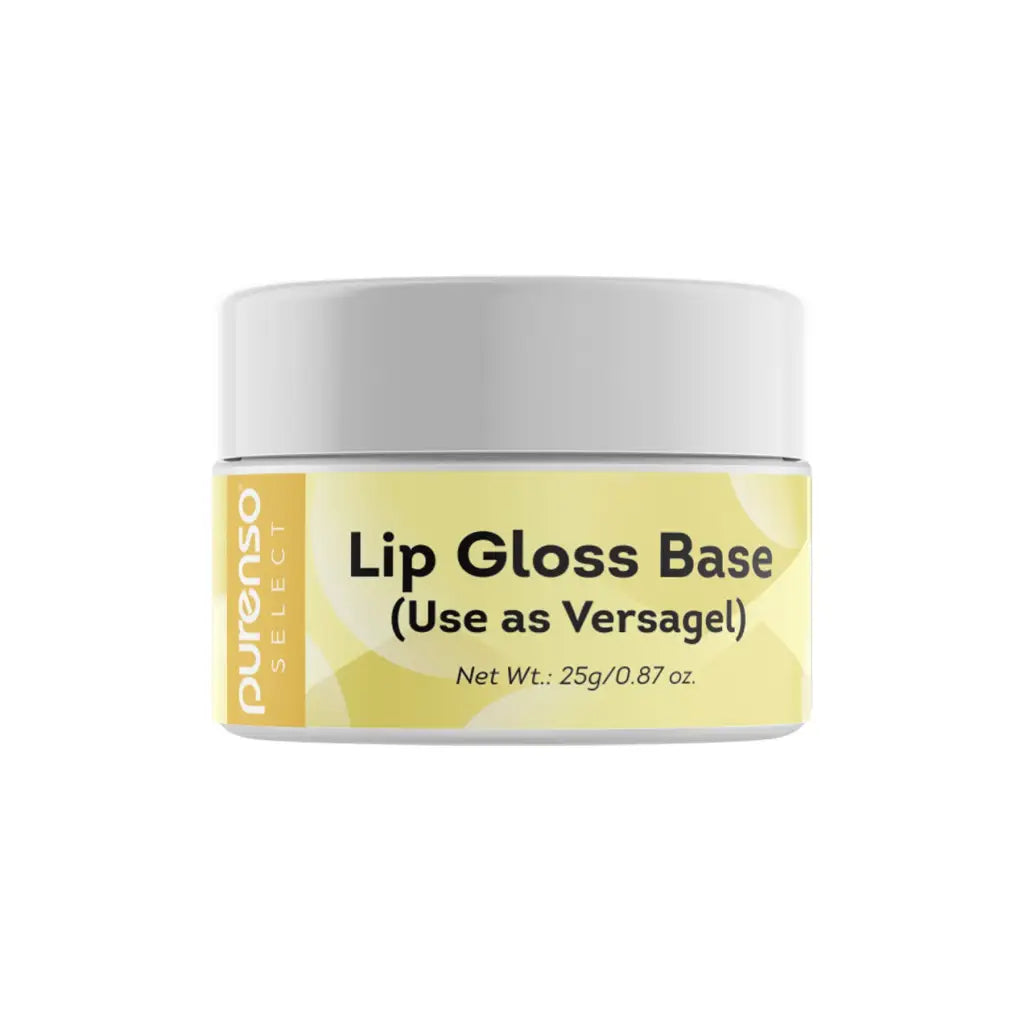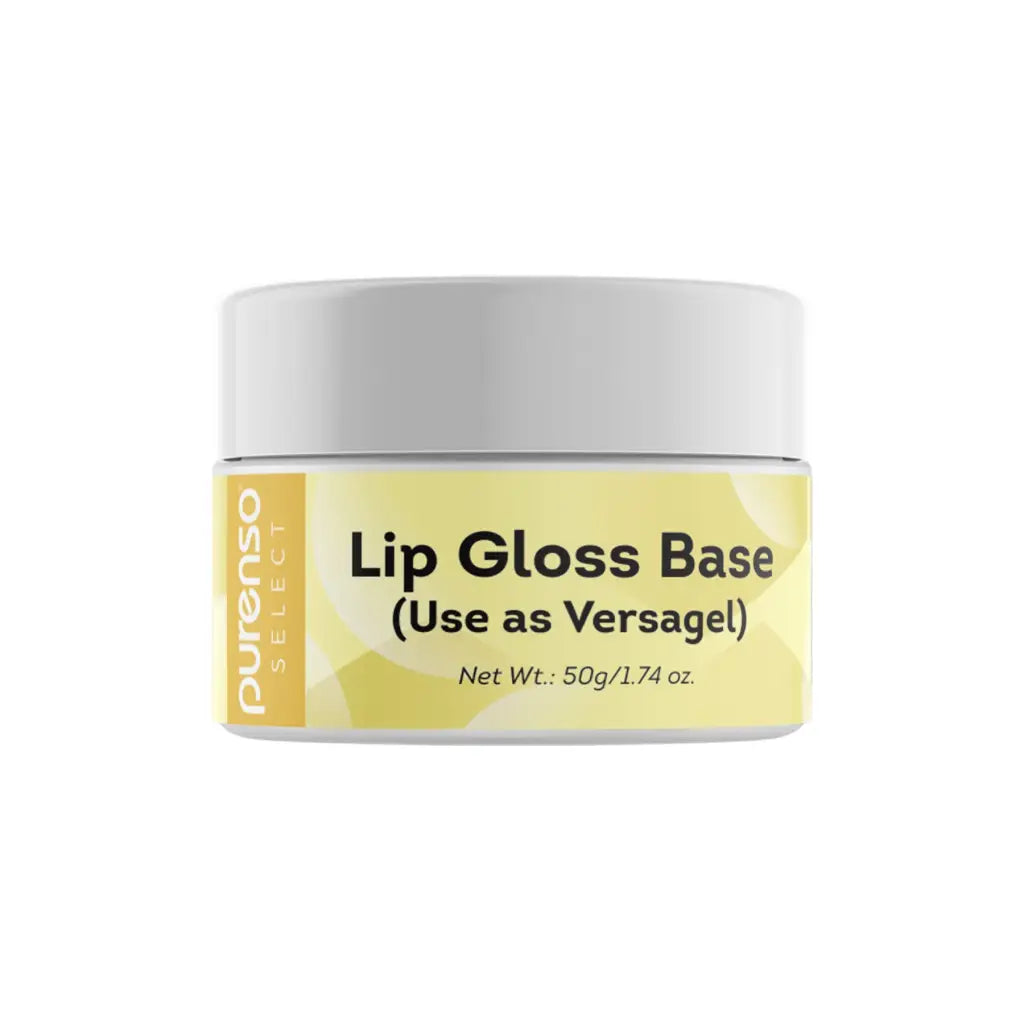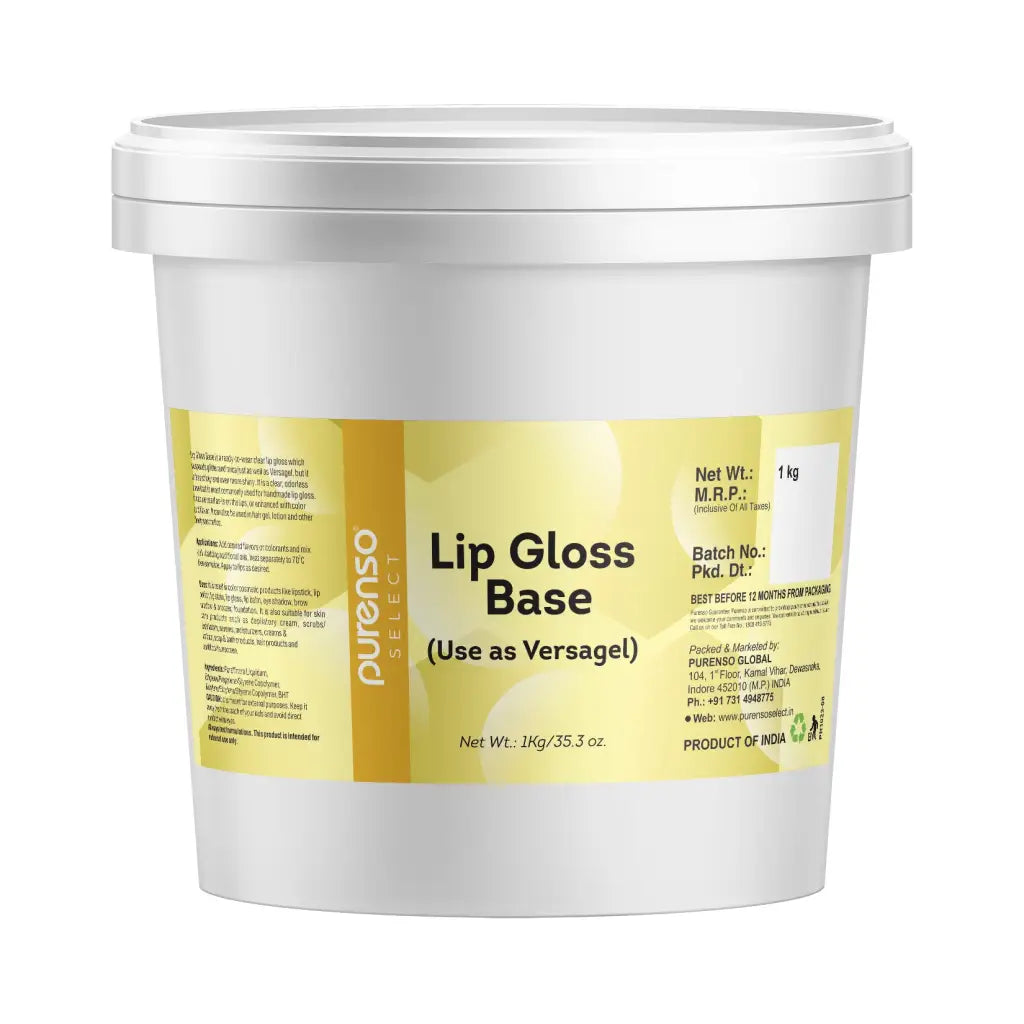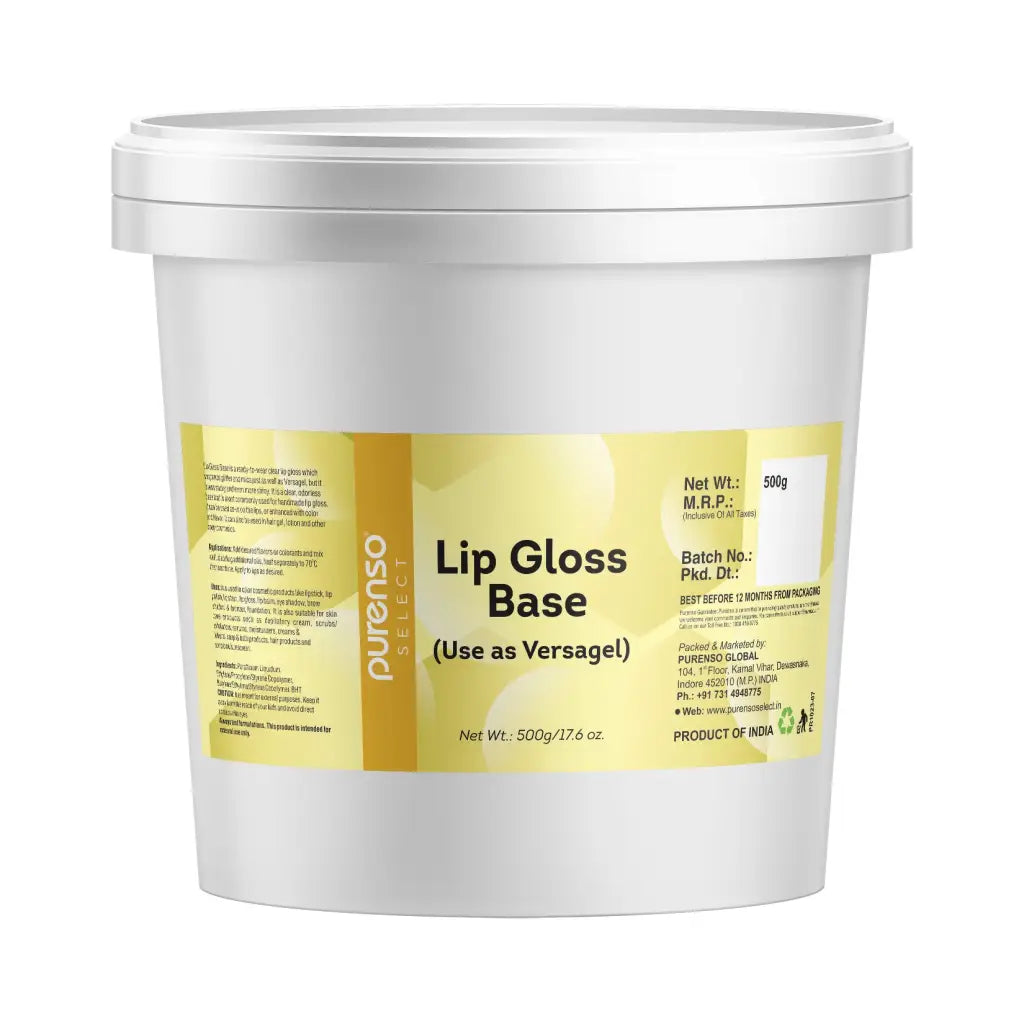 Lip Gloss Base (Use as Versagel)
 Description

Lip Gloss Base is a ready-to-wear clear lip gloss which suspends glitter and mica just as well as Versagel, but it is less sticky and even more shiny.

Lip gloss base is a clear, odorless base that is most commonly used for handmade lip gloss. This base is gluten-free, and has a thick, sticky formulation that looks and applies similar to popular retail lip gloss. It can be used as-is on the lips, or enhanced with color and flavor. It can also be used in hair gel, lotion and other body cosmetics.

This product is vegan and cruelty free.

INCI
Mineral Oil (and) Ethylene/Propylene/Styrene Copolymer (and) Butylene/Ethylene/Styrene Copolymer

Appearance
Clear, odorless base
Viscosity @ 25°C (cPs)
50,000 - 70,000

pH

N/A

Usage

It is used in color cosmetic products like lipstick, lip polish, lip stain, lip gloss, lip balm, eye shadow, brow shadow & bronzer, foundation. It is also suitable for skin care products such as depilatory cream, scrubs/exfoliators, serums, moisturizers, creams & lotions, soap & bath products, hair products and sunblock/sunscreen.

Applications

Add desired flavors or colorants and mix well. If adding additional oils, heat separately to 70°C then combine. Apply to lips as desired.

Regarding Color Use

it will depend on how intense you want the product to be.  We recommend three types of color: Mica Powders and Lip colors.  

Mica Powders:  Between 1/4 - 1/2 teaspoon (+/- 1 gram) per Lip Gloss Tube. So if you purchase 100g of Lip Gloss Base, please also purchase about 15 grams of mica powder. You can do this by buying 2-5 different colors in the sample size.  
 Lip Colors:  You need to adjust colors with toothpick for Lip Gloss Tube. This color are highly concentrated. So if you purchase 100g of Lip Gloss Base, please also purchase one 15g of a Lip Color, if you want that kind of color.

Tips
It can be made more fluid by adding an ester or mineral oil. it is compatible with some vegetable oils too, but in low concentration it is not recommended add above 10% vegetable oil. (Adding any oil to this can affect the clarity. If you want it completely clear, you can simply use it as is.)
Why do we use it in formulations?

For making clear lip gloss. Simply add colors to create great custom lip gloss products.

Benefits

Cruelty free, gluten free, and vegan
Hydrating and moisturizing
Water-repellent, oil-free and highly compatible with a wide variety of common ingredients
Enhanced fragrant retention, so any scent you add to it will remain vibrant and fresh. Take your lip gloss game to a whole new level with Purenso Flavoring Oils!

Properties

MOISTURIZING: After its application, it forms a protective film resistant to water (function barrier) that enhances the moisturizing effect.
SUSPENSION: It has properties of fine particles such as: Zinc oxide, carbon dioxide titanium, iron oxide, pearlescent pigment, glitter, talc, among others. Provides formulations with well-dispersed particles, without sedimentation or agglomeration.
STABILITY: It has high stability, it is thermally reversible. According graph on the side, with heating your viscosity decreases, facilitating the incorporation of the assets, and after cooling, at room temperature, returns to its original viscosity, without losing its stability.
Note: This is raw lipgloss base without added oils or scents.
CAUTION: It is meant for external purposes. Keep it away from the reach of your kids and avoid direct contact with eyes.