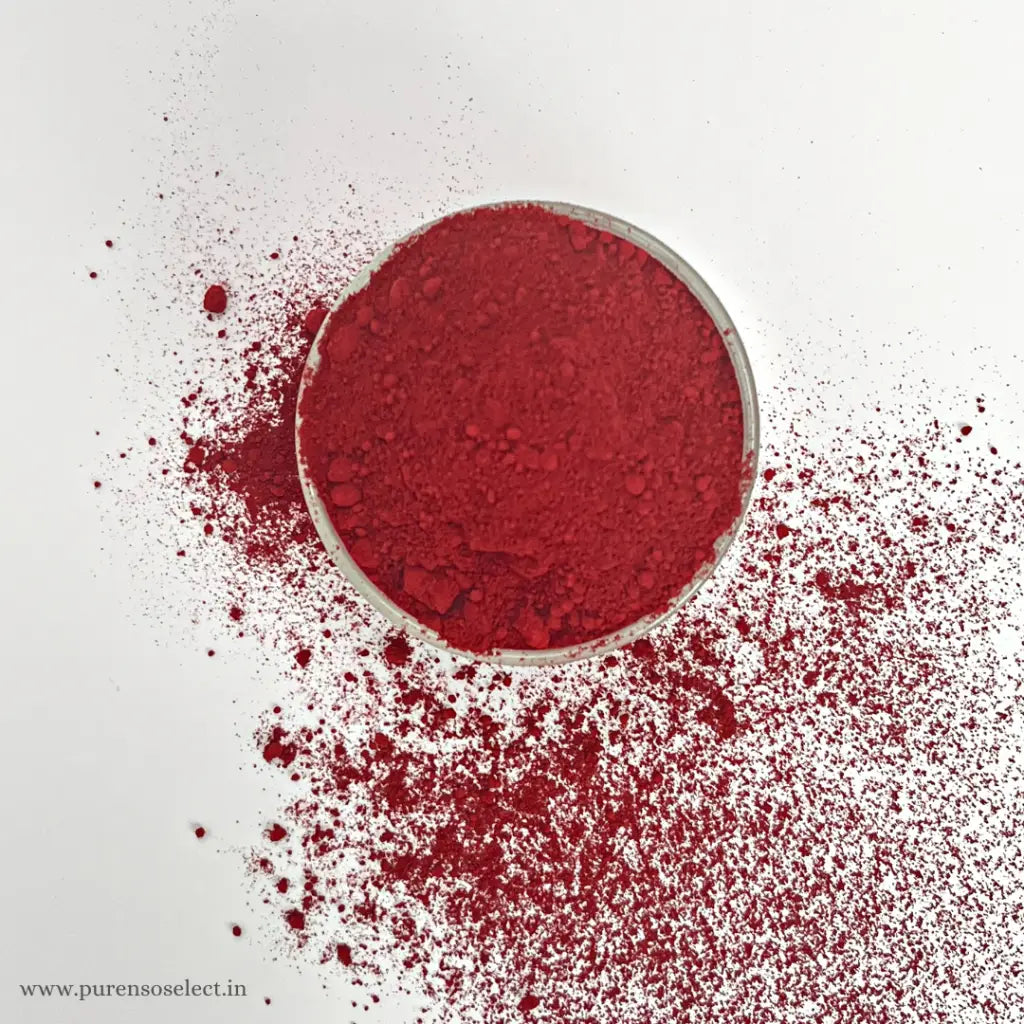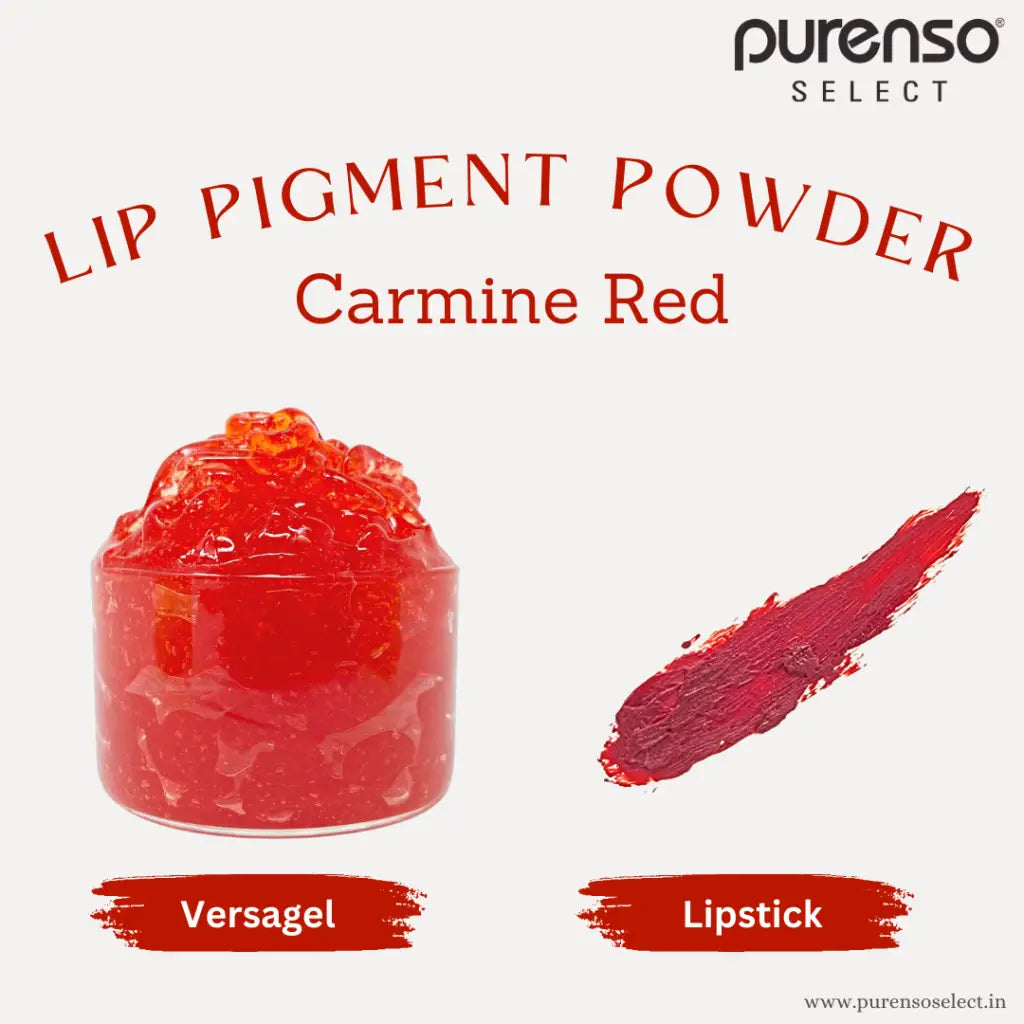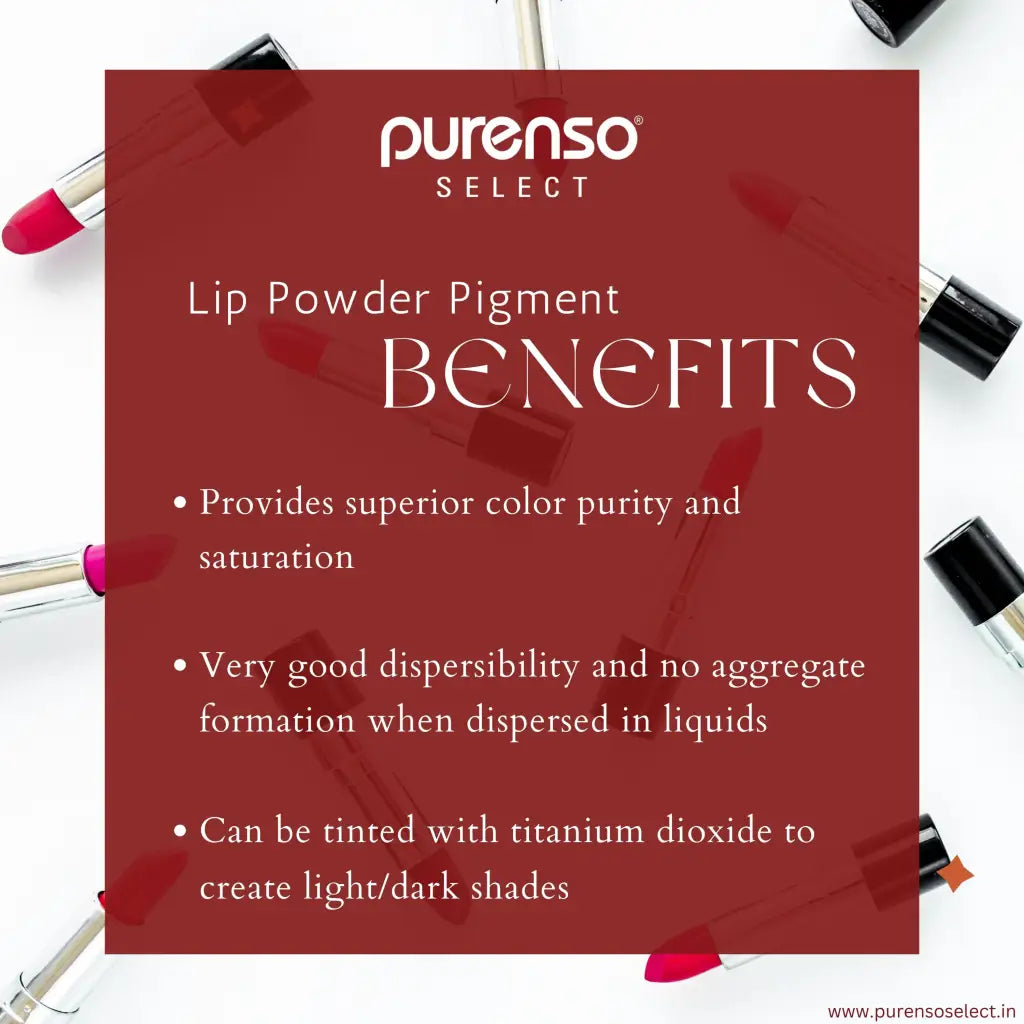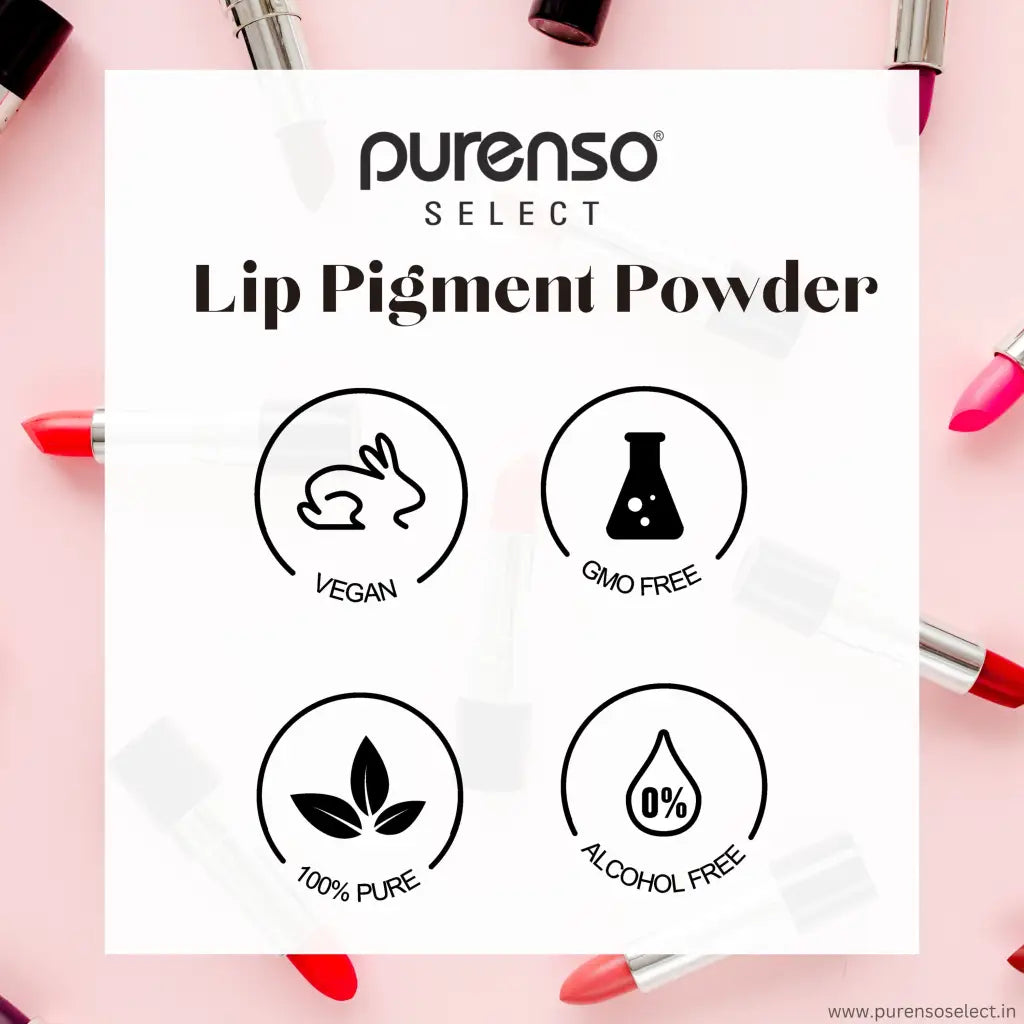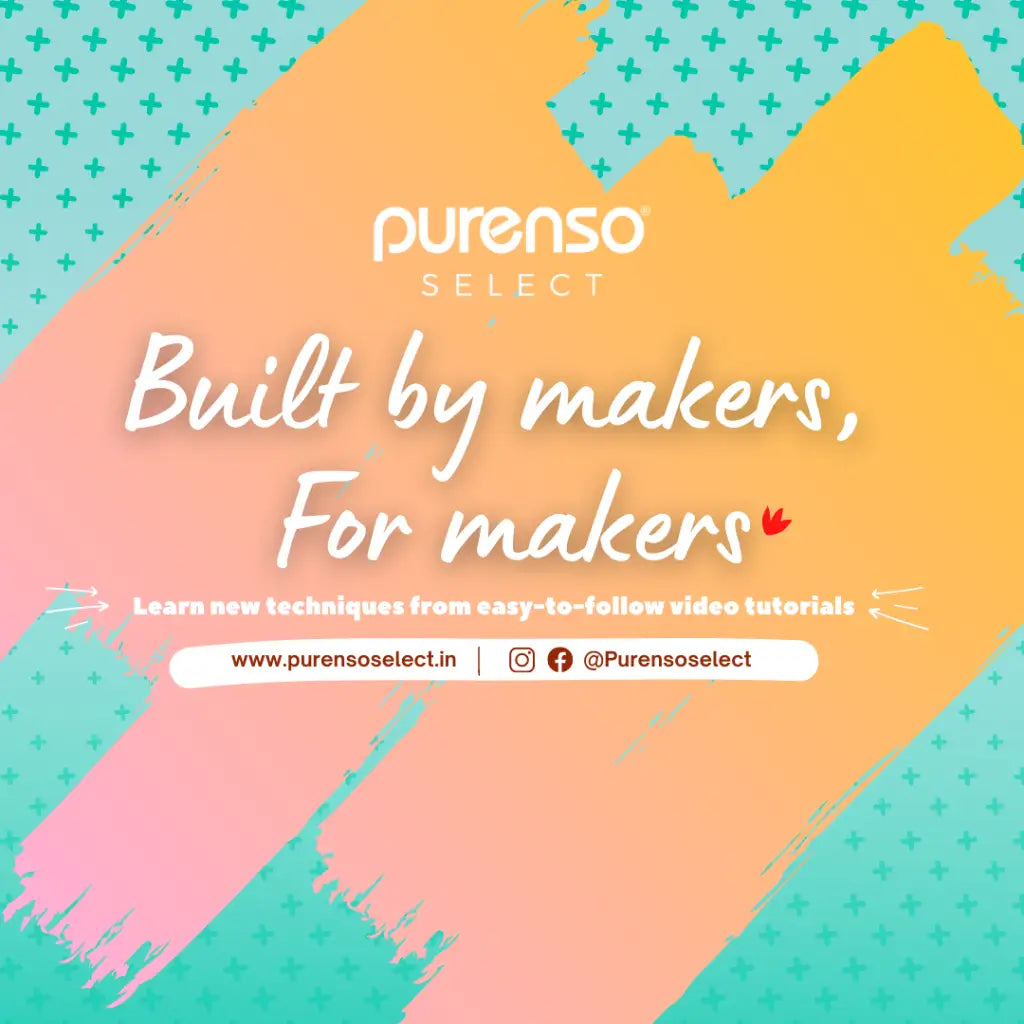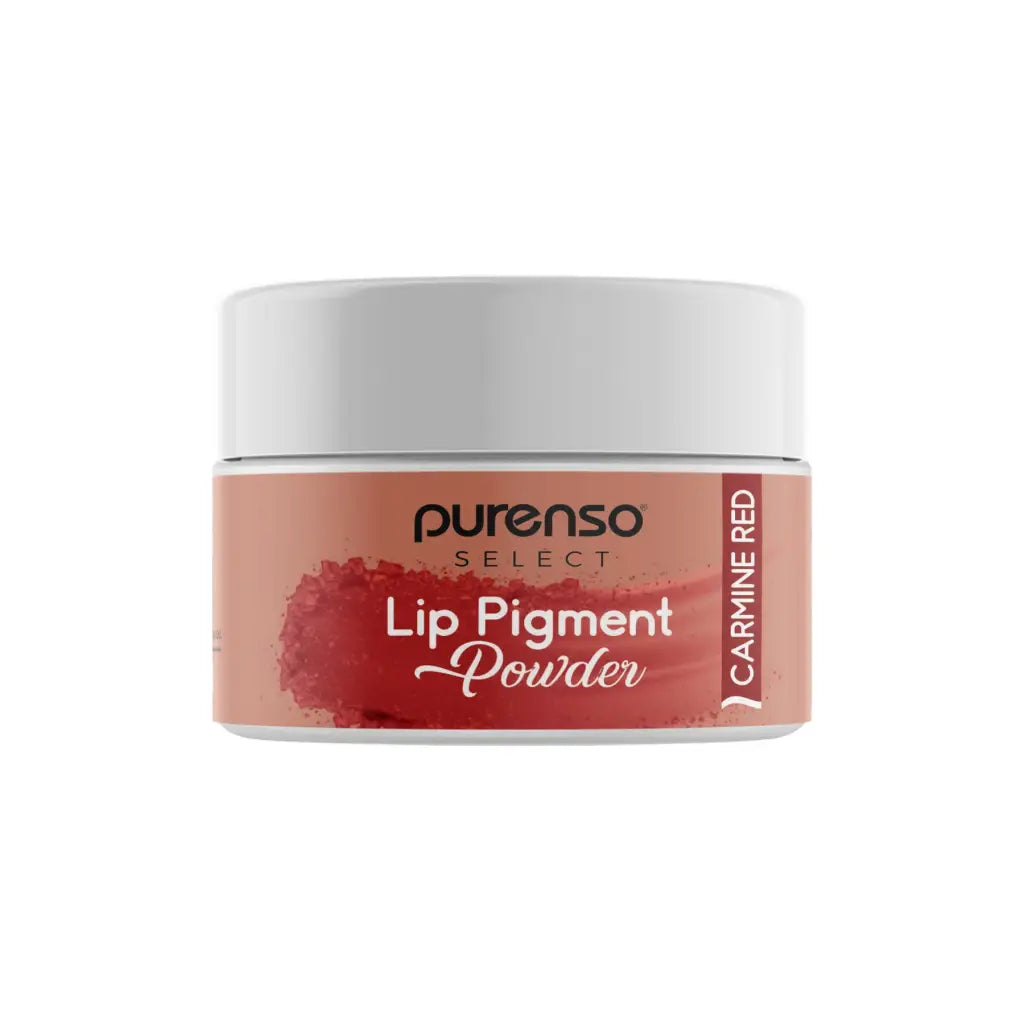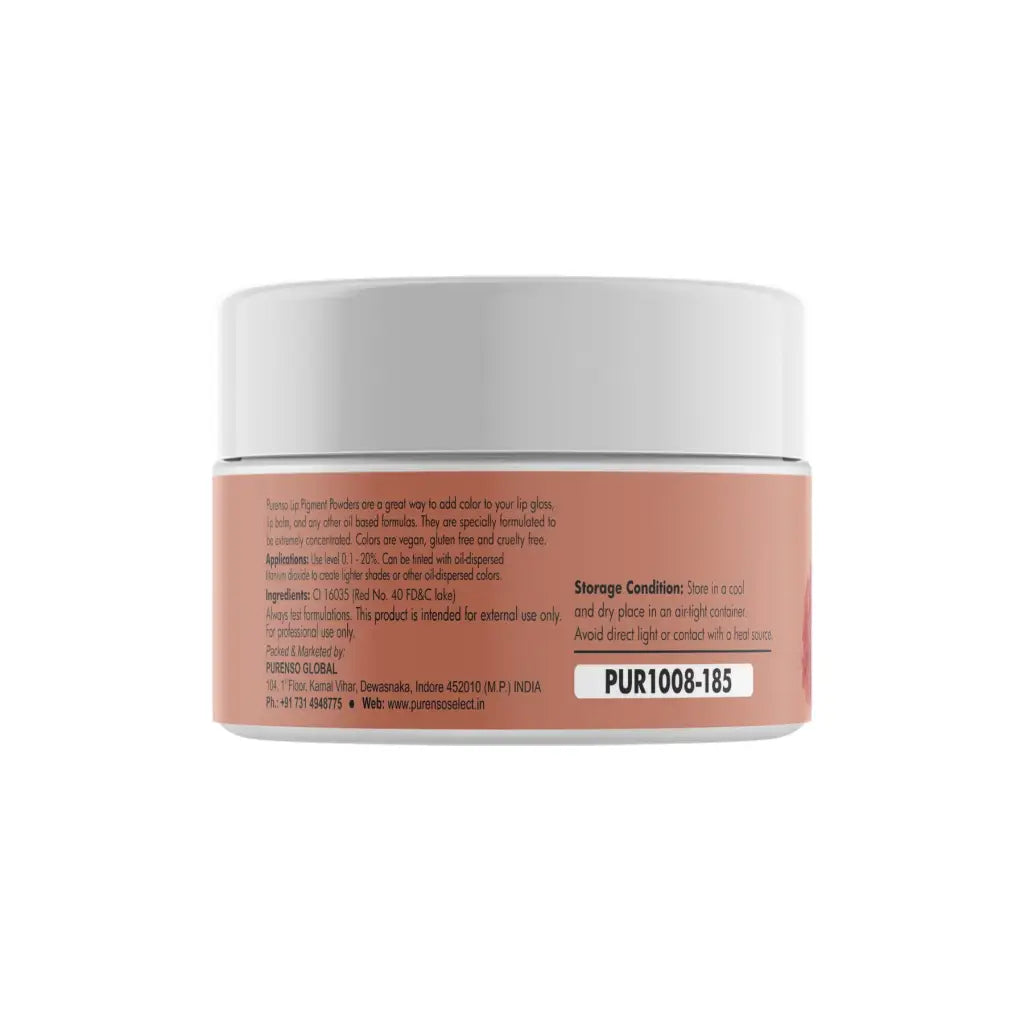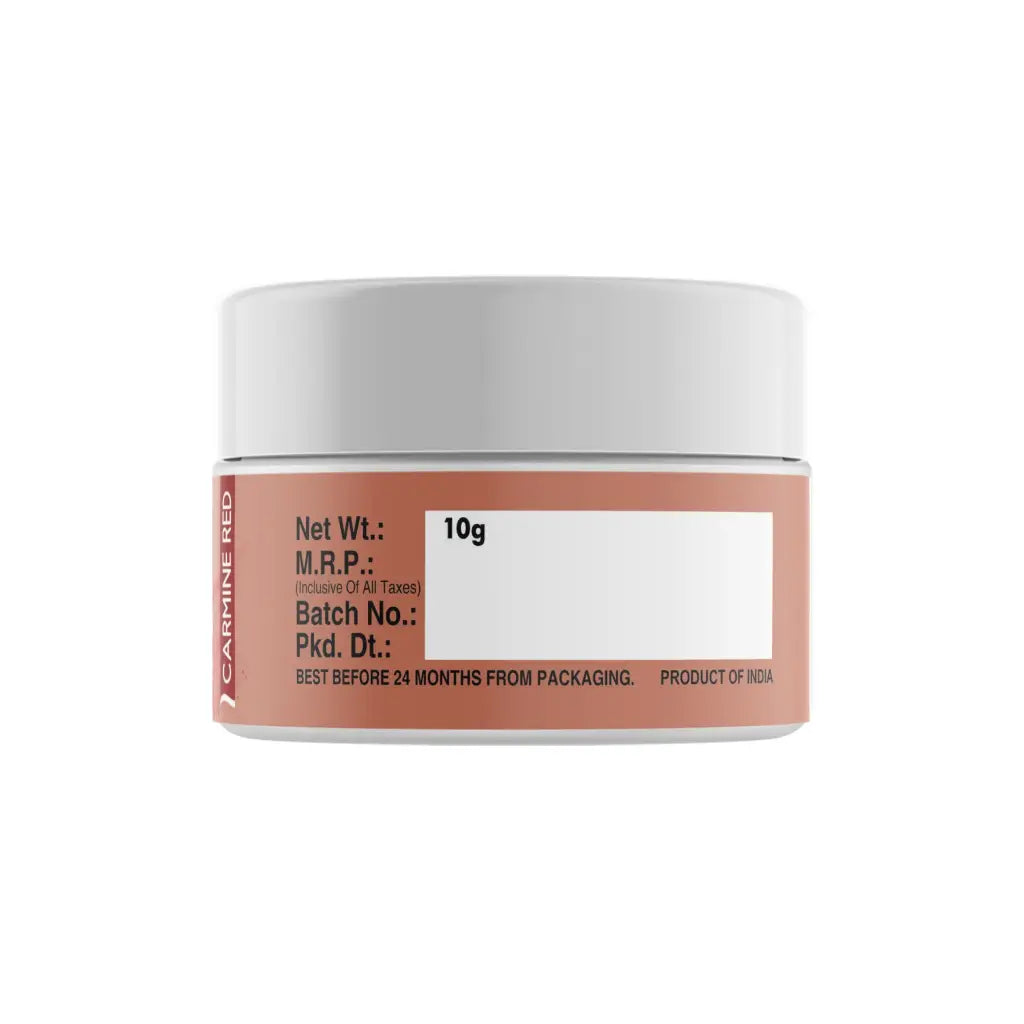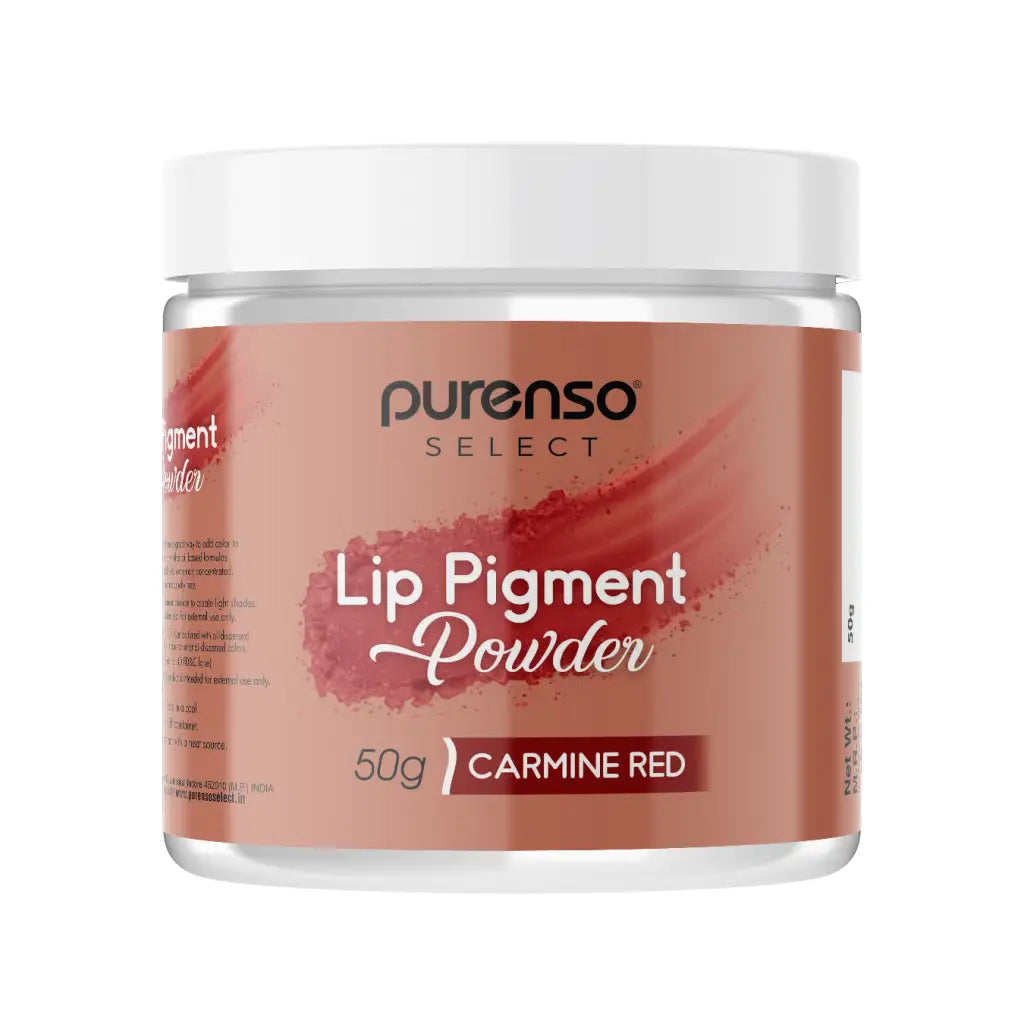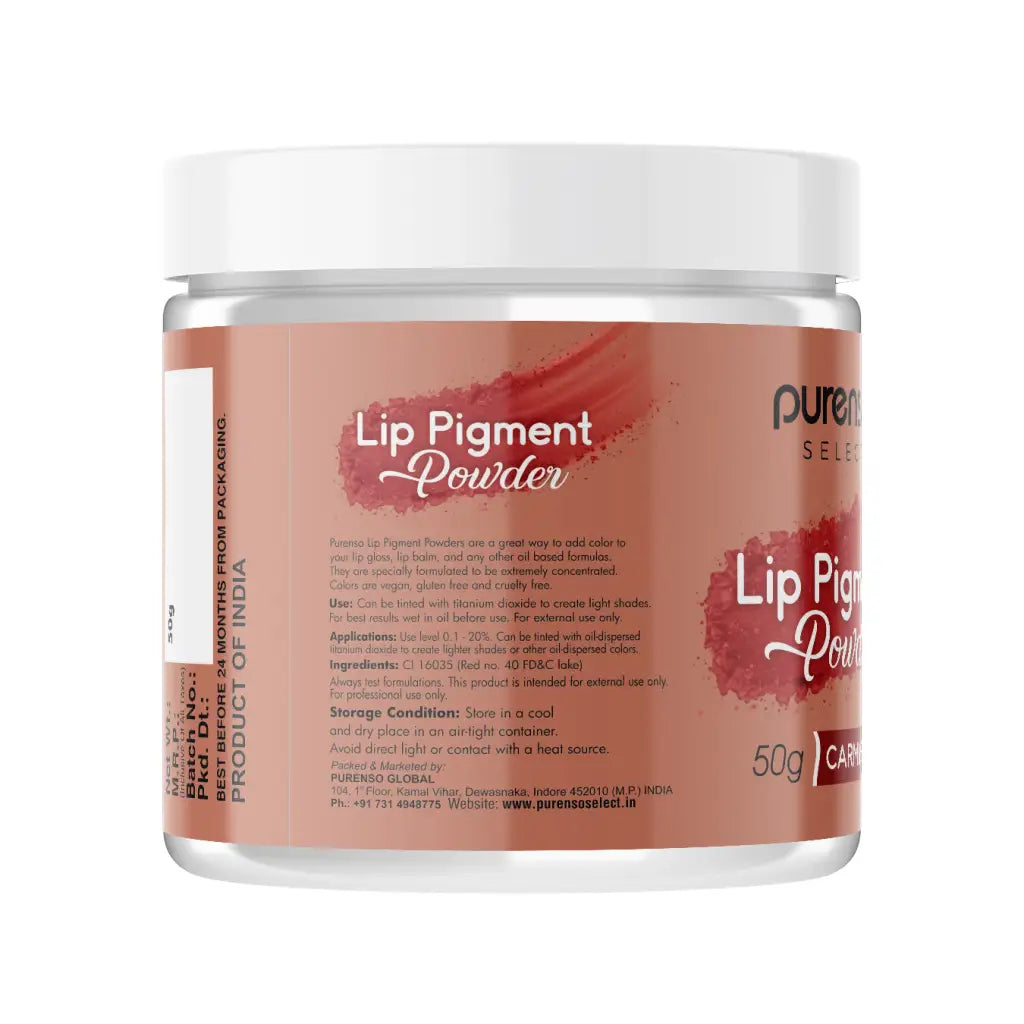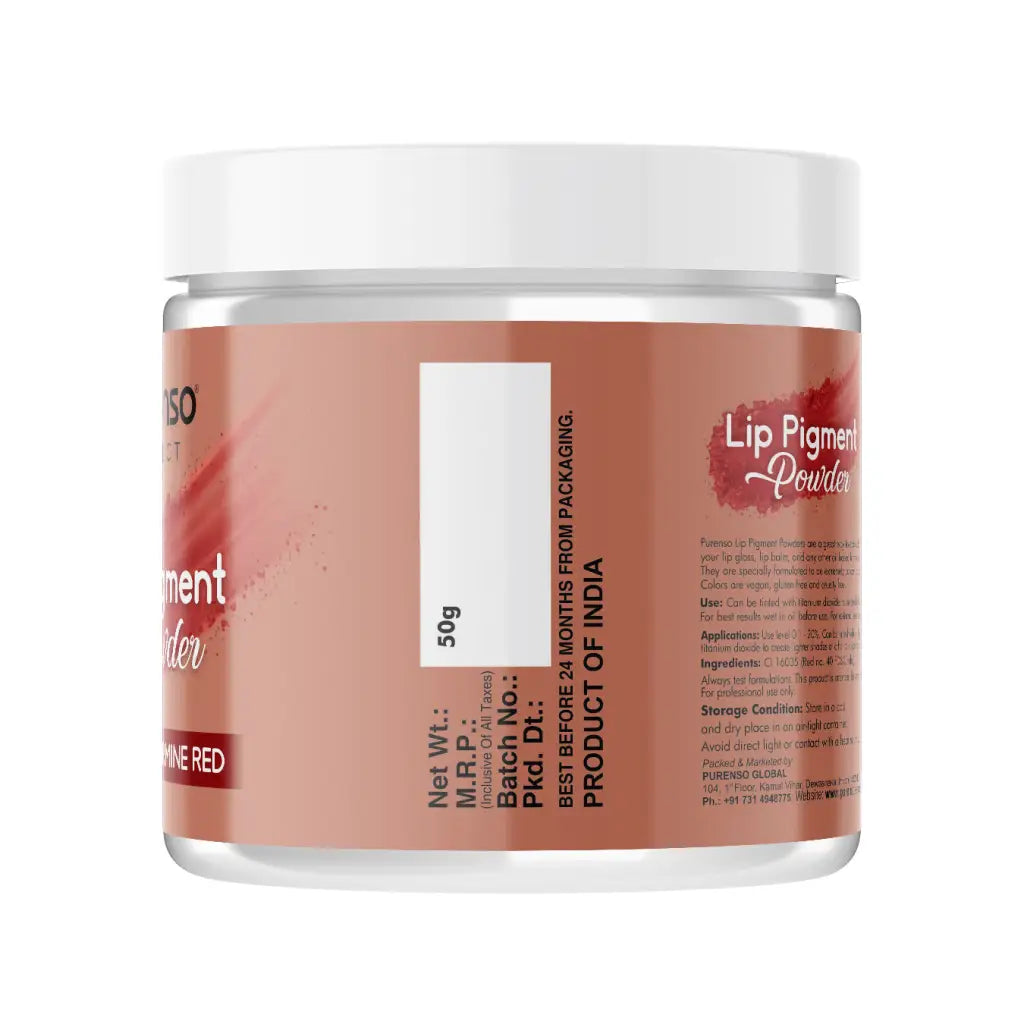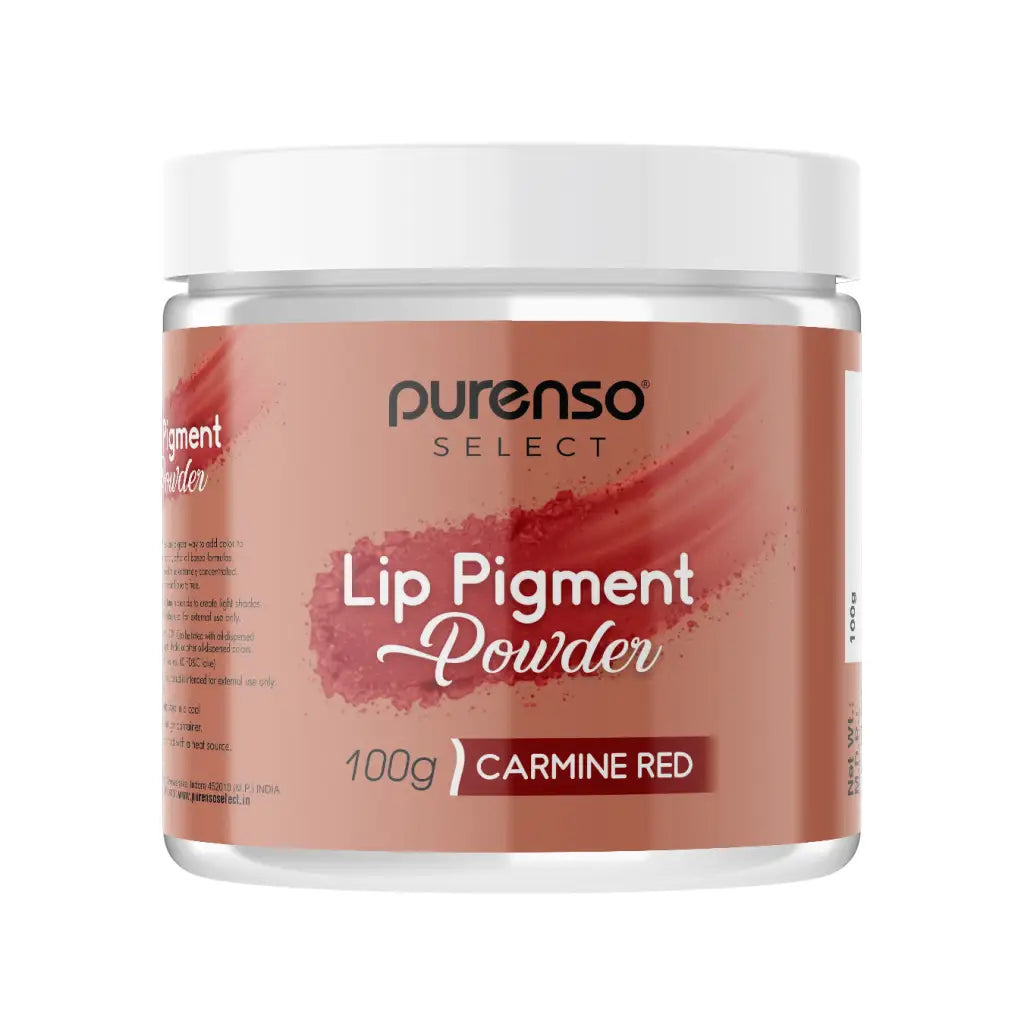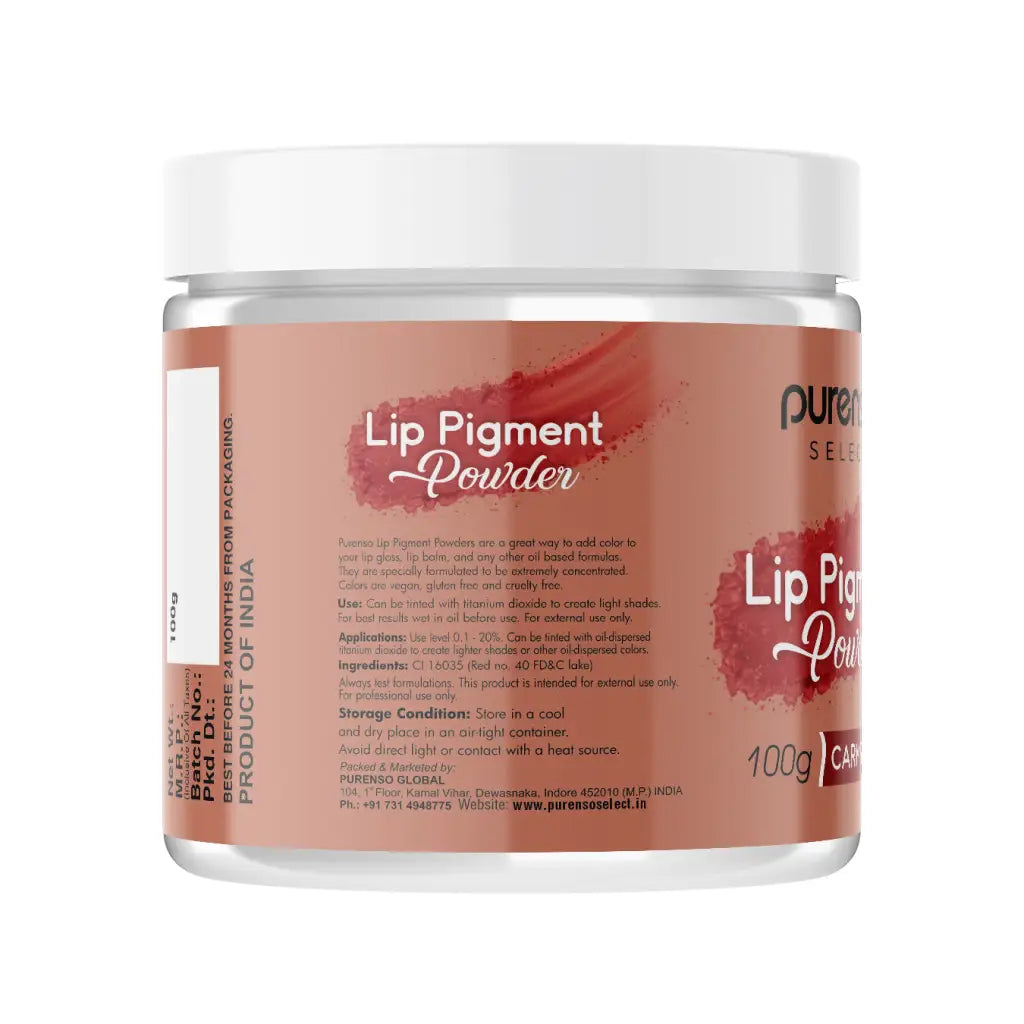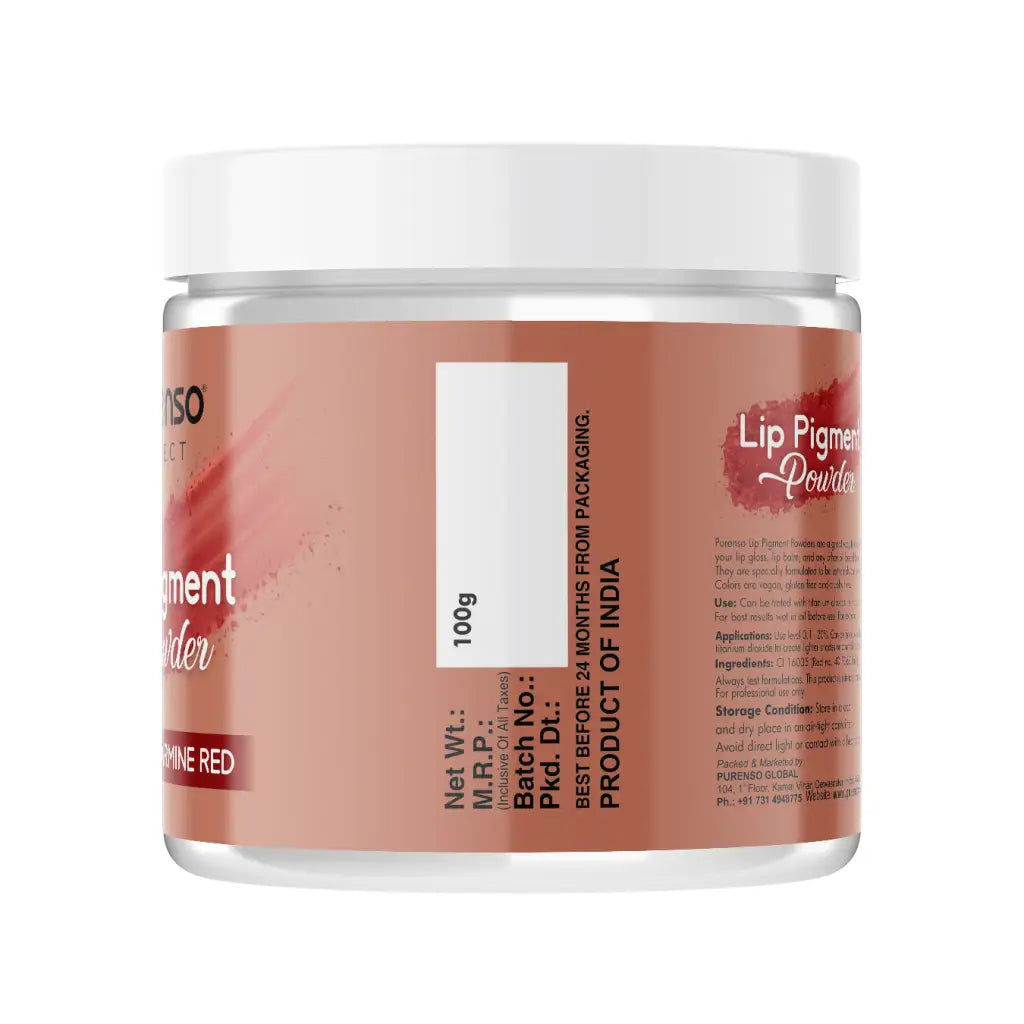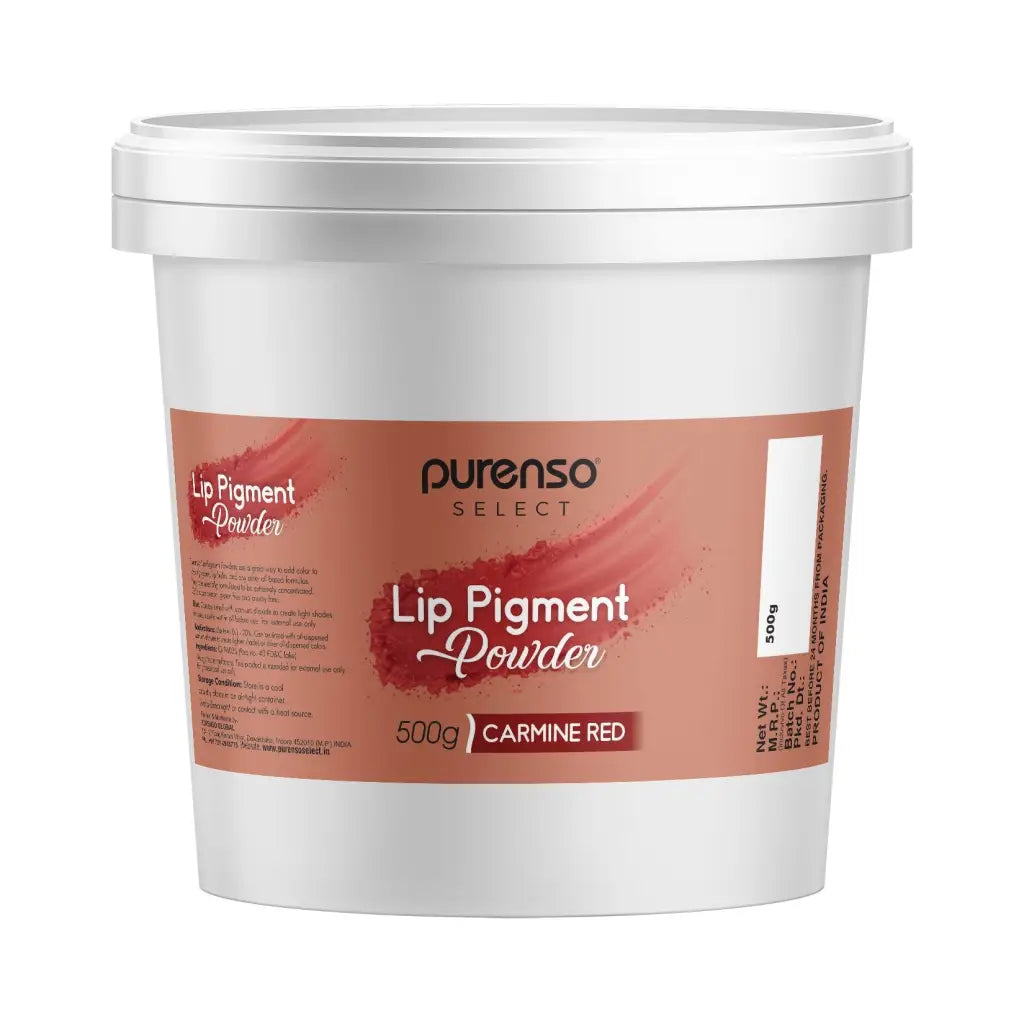 Lip Pigment Powder - Carmine Red
Description: As compared to inorganic colors, organic colors are available in a larger variety of shades. Since most organic pigments are soluble (either water or oil soluble), they can be utilized not only in solid makeup products (e.g. lipsticks), but also in aqueous products (e.g. nail lacquer, liquid makeups). Since certain organic pigments can be irritant to mucous membranes, all organic pigments must be approved and certified by the FDA. Organic, FDA-approved, high-purity pigment.
Physical Form: Powder

Benefits:
Provides superior color purity and saturation
Very good dispersibility and no aggregate formation when dispersed in liquids
Applications: Decorative cosmetic products including lipsticks, nail lacquers & face makeup, personal care products, soaps.
Use: Can be tinted with titanium dioxide to create light red/pink shades. For best results wet in oil before use. For external use only.
Ingredients: CI 16035 (red no. 40 FD&C lake)
Cosmetic Uses & Our Test Results:
General:

 

Yes
Lip Products: Yes
Mixes Best In:

 Oil

Eye Products:

 Yes

Finish:

 Matte

Bath Water: Yes (Use Poly 80)
CP Soap Stable: Yes
Nails: Yes
UV Fade: No
Migrates: Yes
Please Note: Monitors vary in the way that they render colors. The color of this product may differ slightly from the color that you see on your monitor screen.