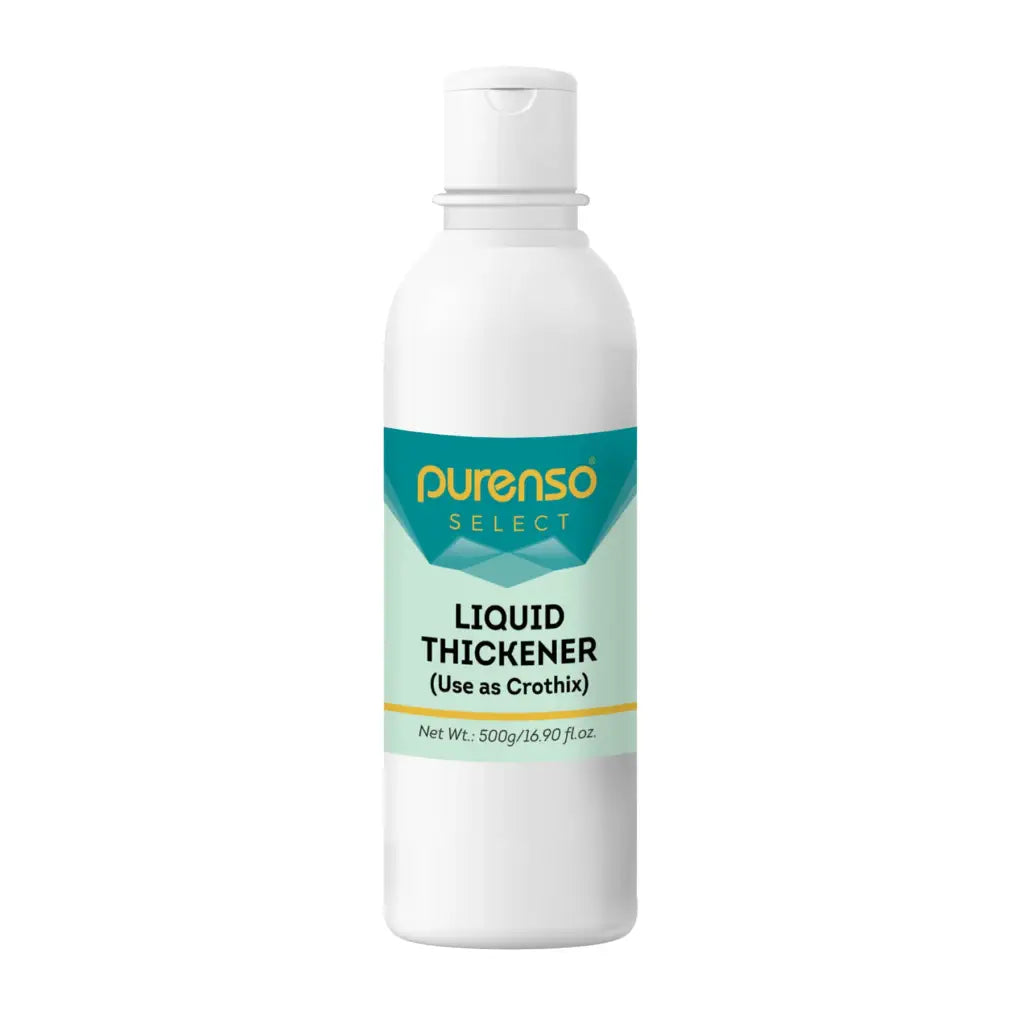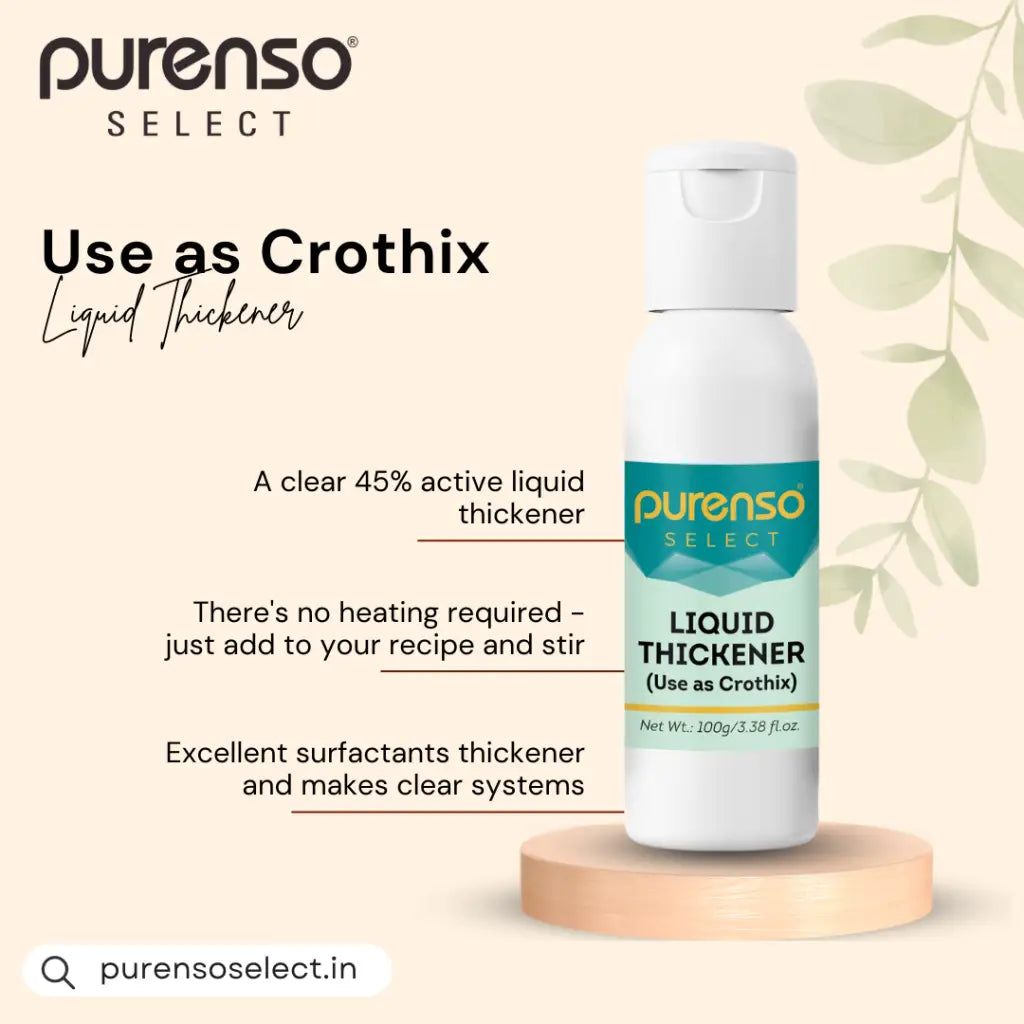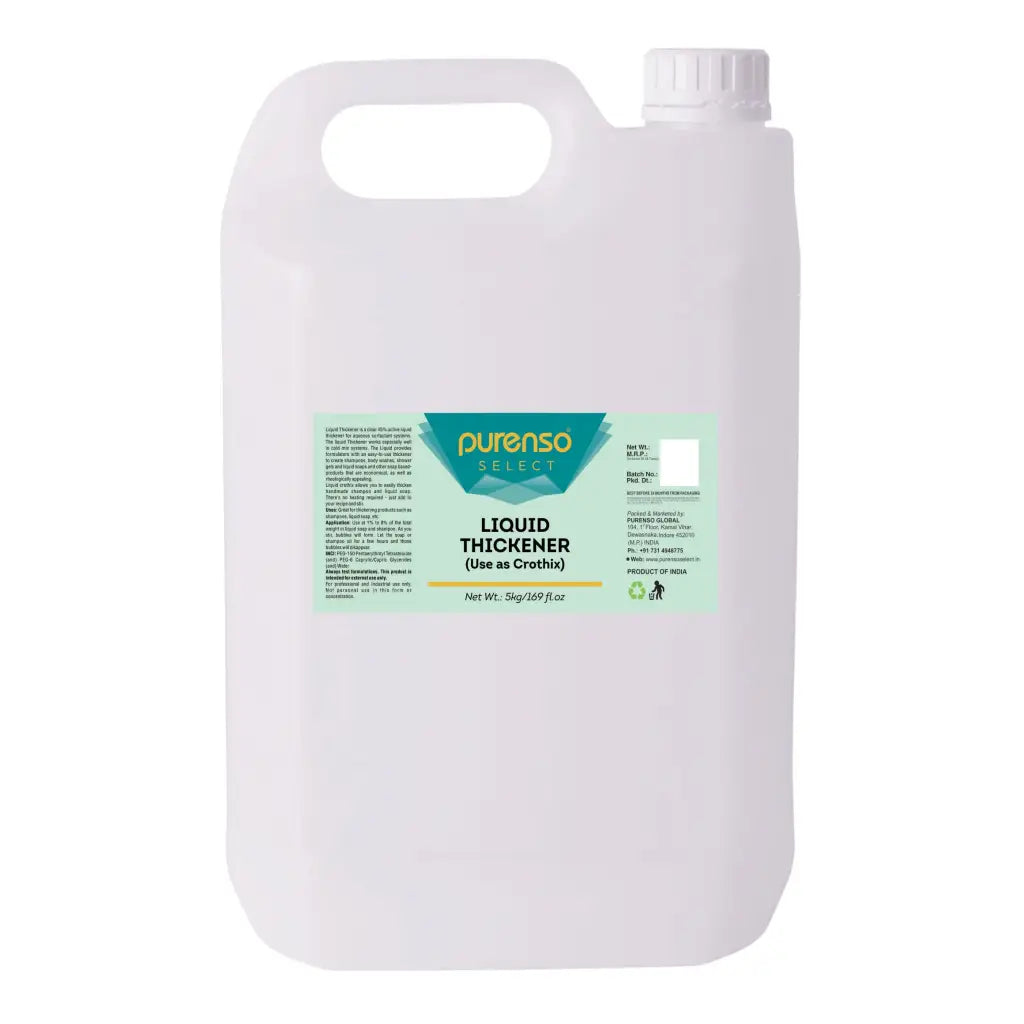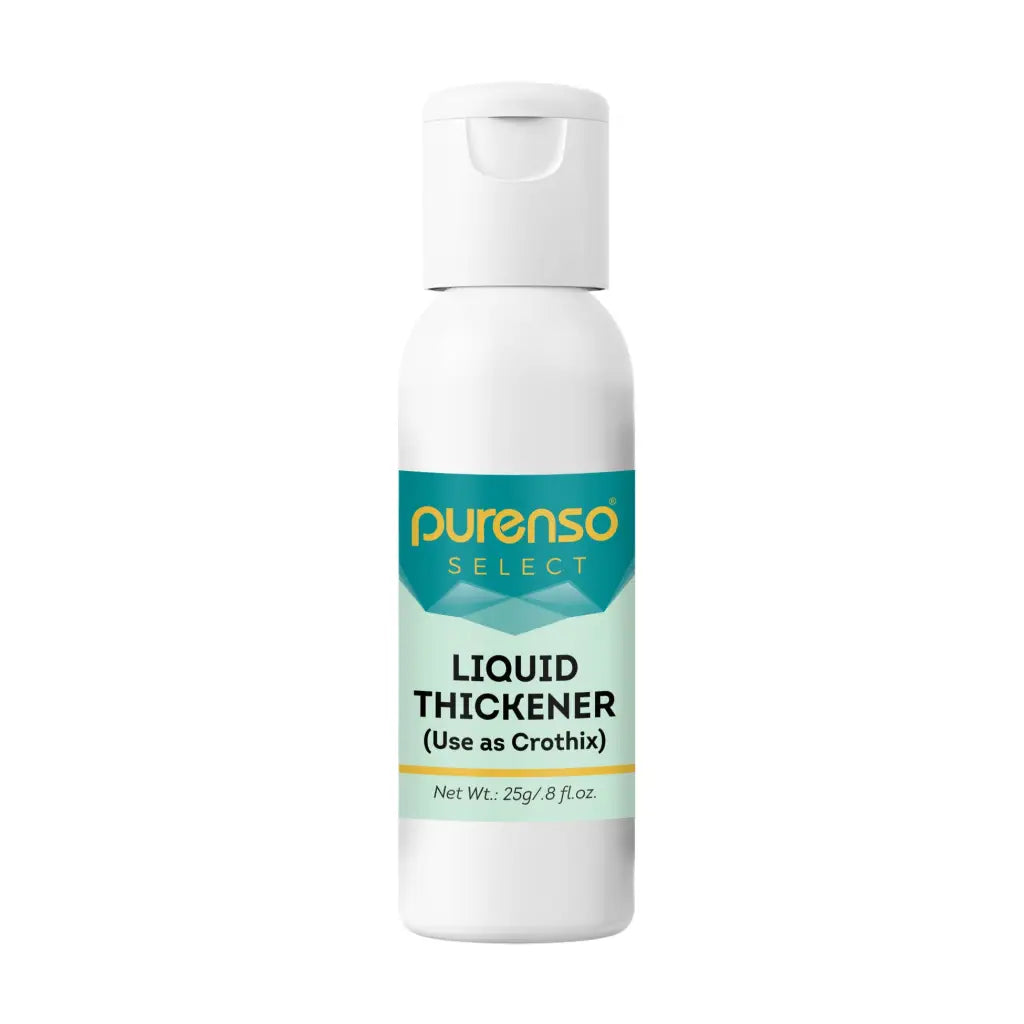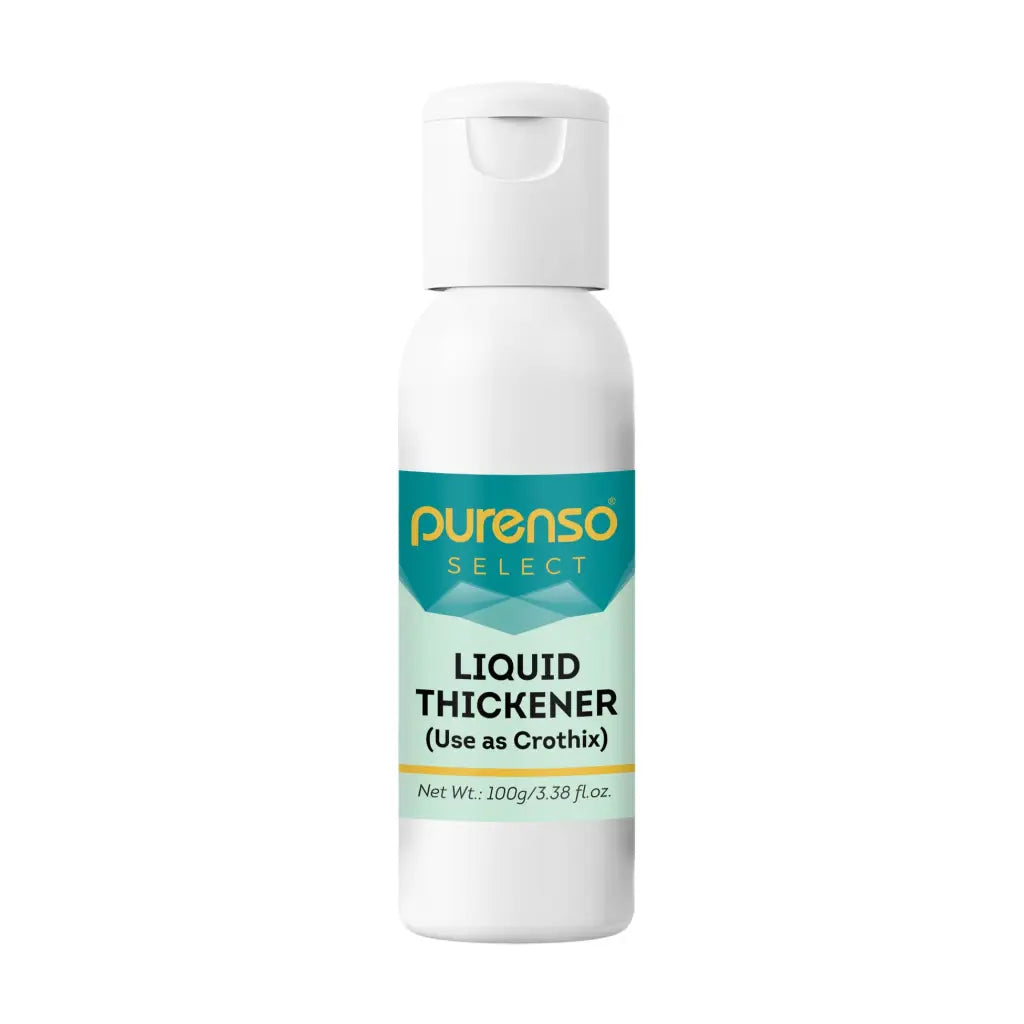 Liquid Thickener (Crothix)
Description: Liquid Thickener is a clear 45% active liquid thickener for aqueous surfactant systems. The liquid Thickener works especially well in cold mix systems. The Liquid provides formulators with an easy to use thickener to create shampoos, body washes, shower gels and liquid soaps and other soap based-products that are economical, as well as rheologically appealing.
We use Liquid to thicken liquid surfactant products, and it does this beautifully. Products thickened with this Liquid have a really gorgeous professional, glossy, high-end consistency. This Liquid also reduces irritation and improves skin feel on rinse-off.
Liquid crothix allows you to easily thicken handmade shampoo and liquid soap. There's no heating required - just add to your recipe and stir. 
Solubility: Soluble in water
Charge: Non-ionic
Benefits:
Excellent surfactants thickener

Make clear systems
Easy to use
Cold processible
Low rise levels
Non-ionic
Superfatting
Mildness promoting
Uses: Great for thickening products such as shampoos, liquid soap, etc.
Application: Use at 1% to 8% of the total weight in liquid soap and shampoo. As you stir, bubbles will form. Let the soap or shampoo sit for a few hours and those bubbles will disappear. For external use only.
How to Work with It: 
Thickener Liquid is pretty flexible when it comes to incorporating it into our formulations.
Thickener Liquid can be added at the very end of the making process, adding approximately 1% at a time and stirring gently between additions until the desired final consistency has been reached. 
Thickener Liquid can also be included in formulations right from the start and can be hot or cold processed.
Keep in mind that the amount of thickener liquid required to thicken a formulation can vary with the essential oil and/or fragrance oil used. The product's final pH should be in the 5–9 range.
INCI: PEG-150 Pentaerythrityl Tetrastearate (and) PEG-6 Caprylic/Capric Glycerides (and) Water
Phthalates: Product is Phthalate Free.