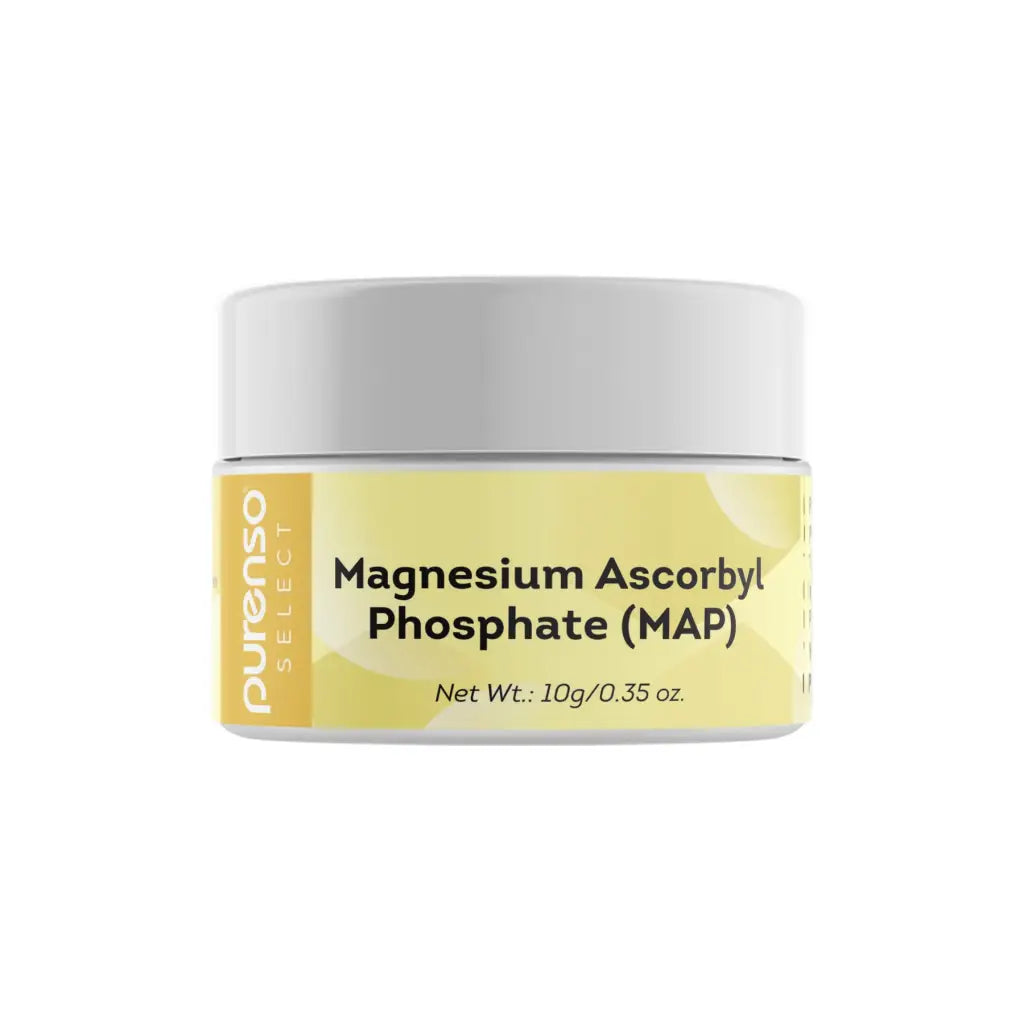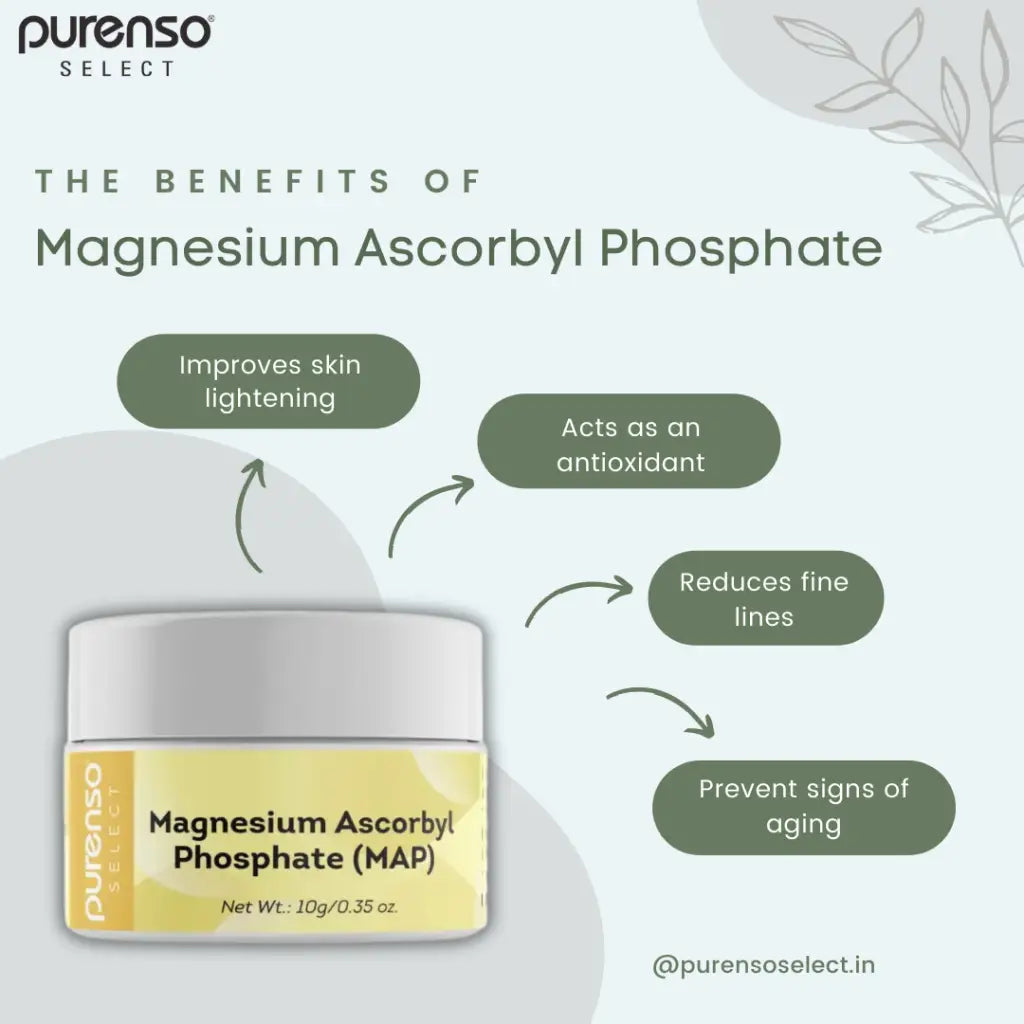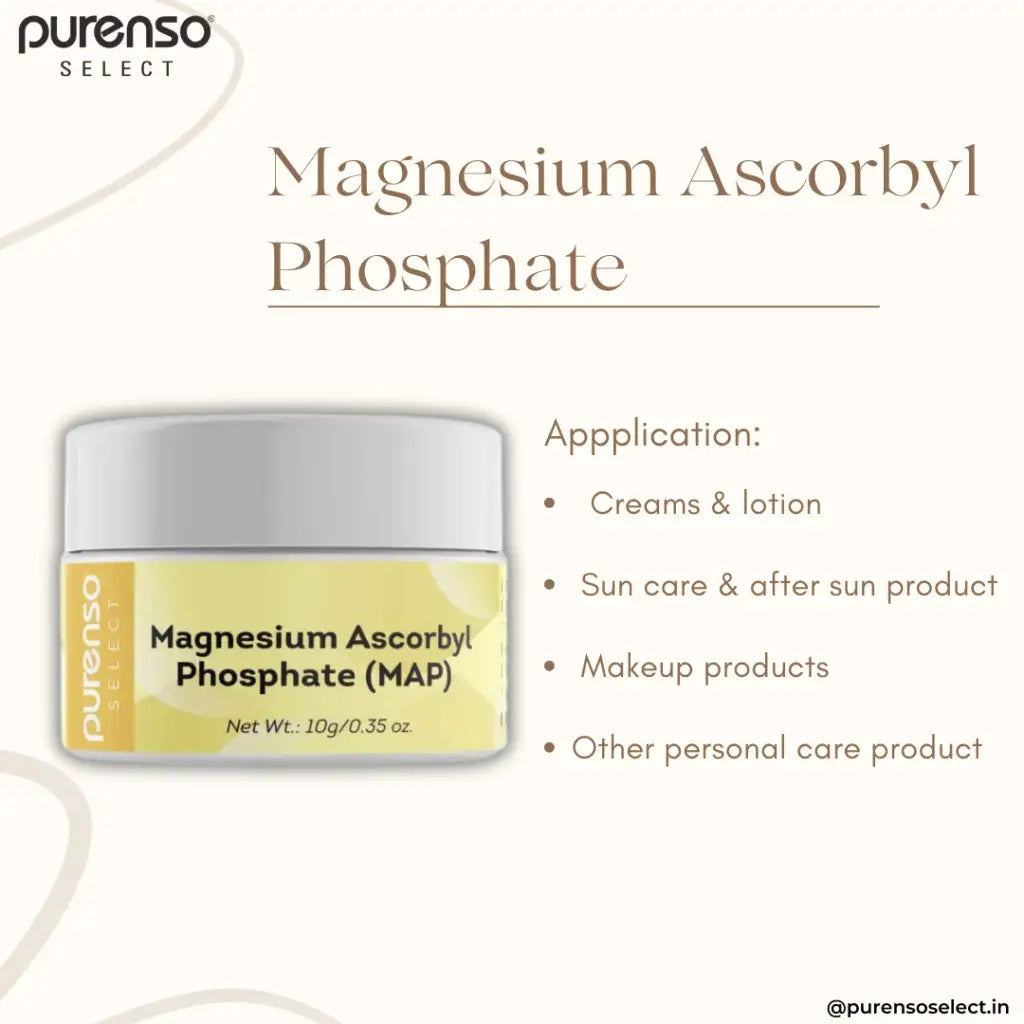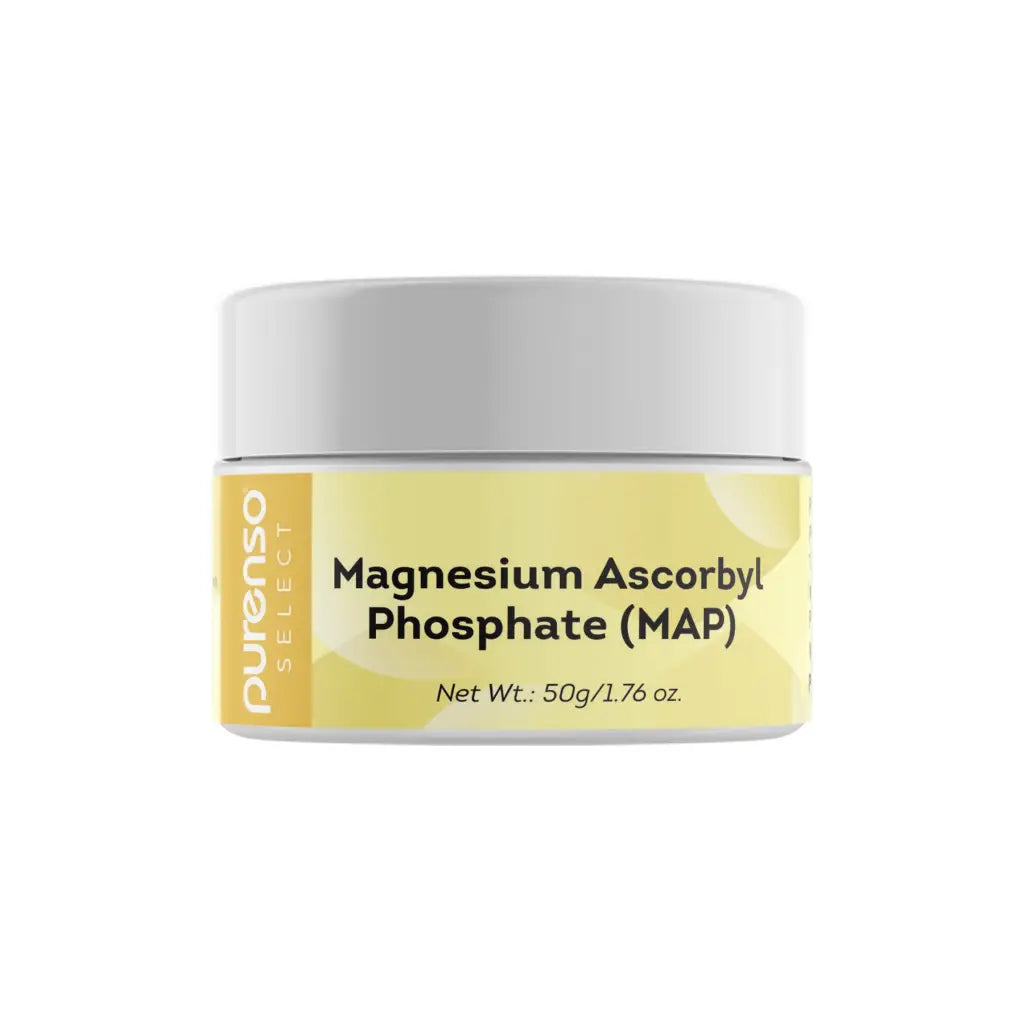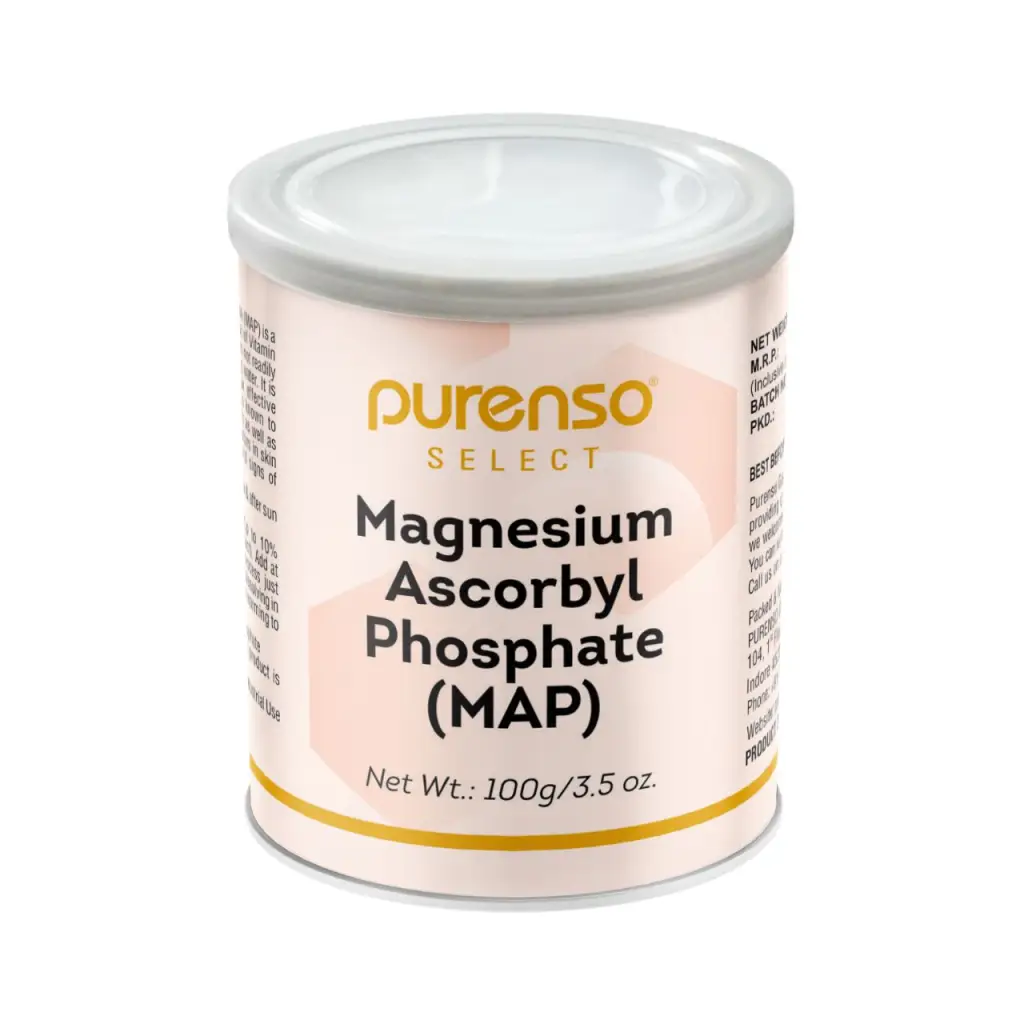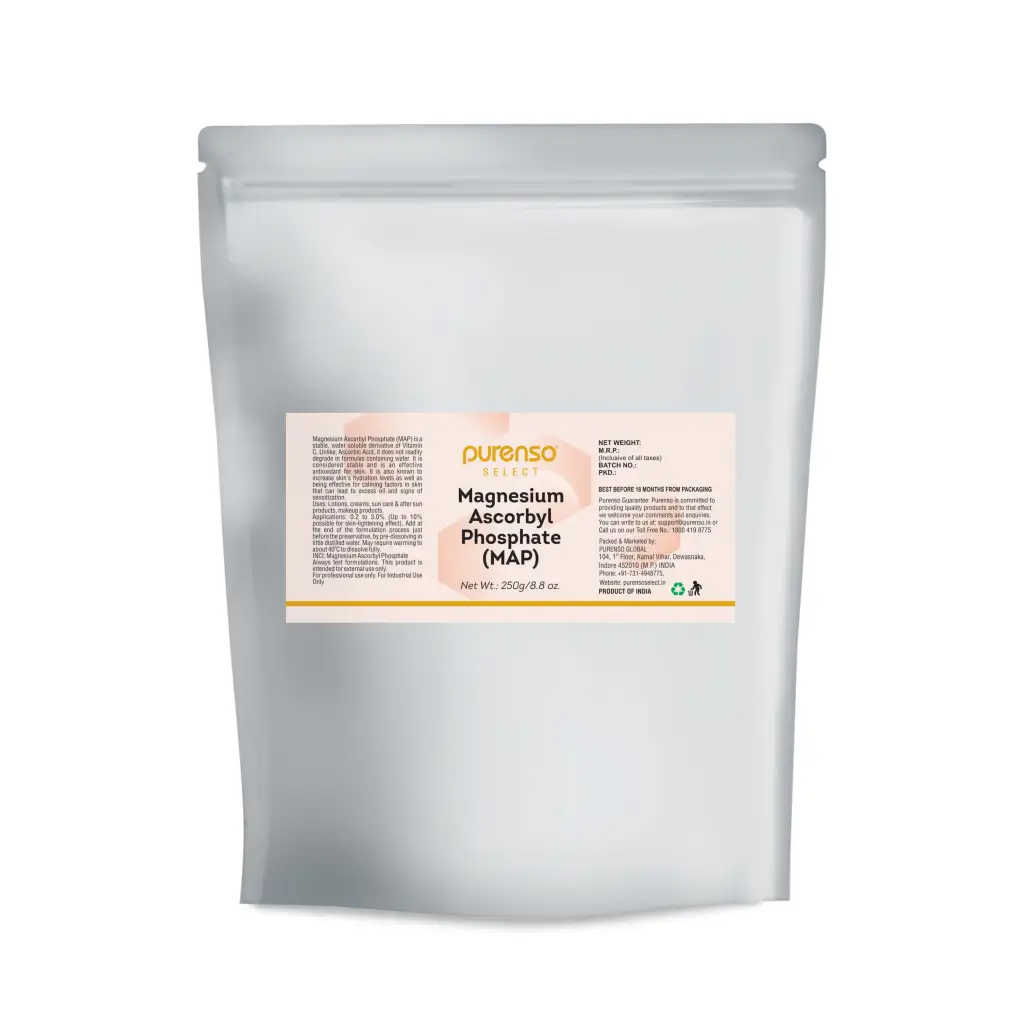 Magnesium Ascorbyl Phosphate (MAP)
Magnesium Ascorbyl Phosphate (MAP) is a stable, water soluble derivative of Vitamin C. Unlike, Ascorbic Acid, it does not readily degrade in formulas containing water. It is considered stable and is an effective antioxidant for skin. It is also known to increase skin's hydration levels as well as being effective for calming factors in skin that can lead to excess oil and signs of sensitization.
Magnesium Ascorbyl Phosphate (MAP) is commonly used in cosmetic and personal care formulations for anti-aging applications and in skin-lightening products for hyperpigmentation as well as age spots Like most forms of vitamin C, magnesium ascorbyl phosphate  has been shown to improve the look of uneven skin tone.
Solubility: Water soluble, mix thoroughly
Benefits:
Stabilized and degradation resistant form of vitamin C
Potent antioxidant (shown to be able to protect skin from oxidative damages)
Can improve appearance of aged and fragile skin
Widely used as add-on ingredient in skin-lightening products to correct hyperpigmentation and age spots
Antioxidant effect can be increased by combining Magnesium Ascorbyl Phosphate with L-ascorbic acid and/or vitamin E
Use: Lotions, creams, sun care & after sun products, makeup products.
Applications: 0.2 to 3.0% (Up to 10% possible for skin-lightening effect). Add at the end of the formulation process just before the preservative, by pre-dissolving in little distilled water. May require warming to about 40°C to dissolve fully. Magnesium Ascorbyl Phosphate (MAP) may discolor in formulations with a pH below 6, so it's best used in products with a final formulation pH between 6.0 – 7.0
INCI: Magnesium Ascorbyl Phosphate