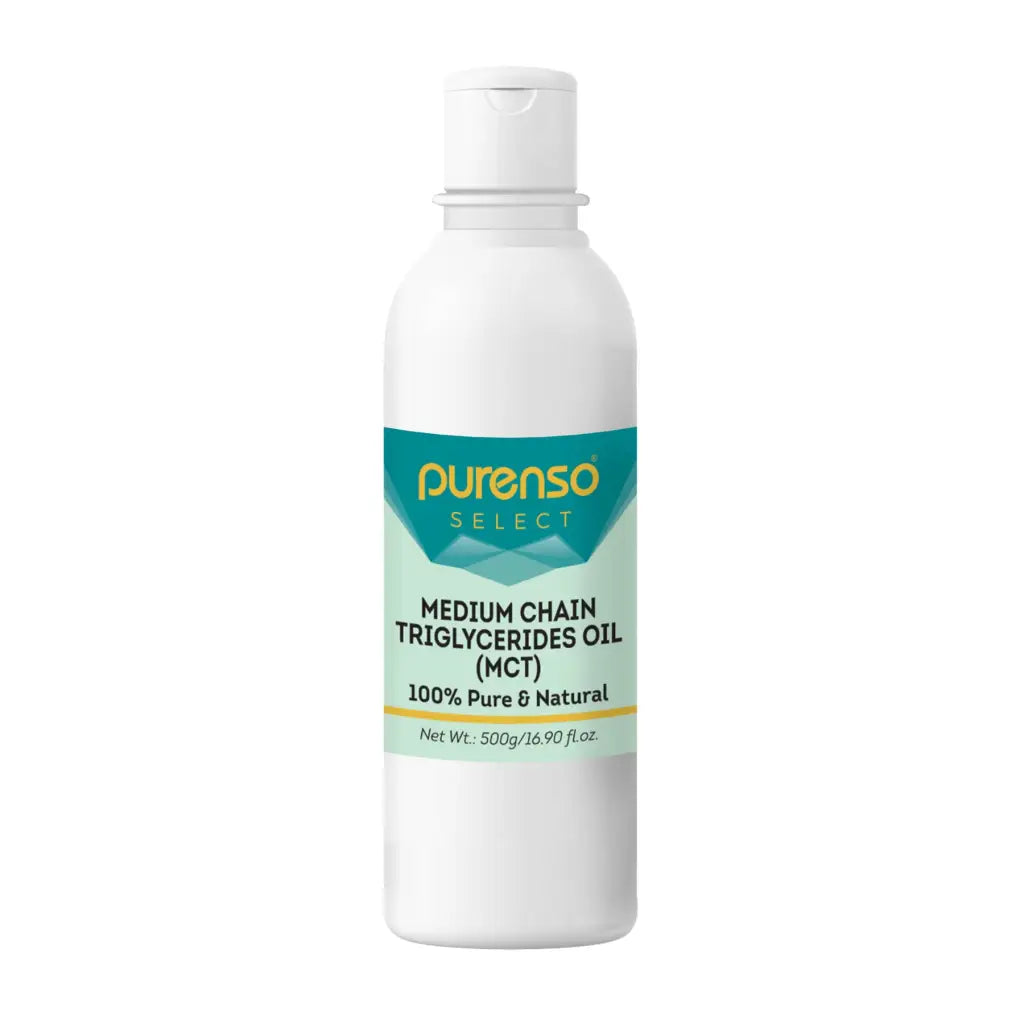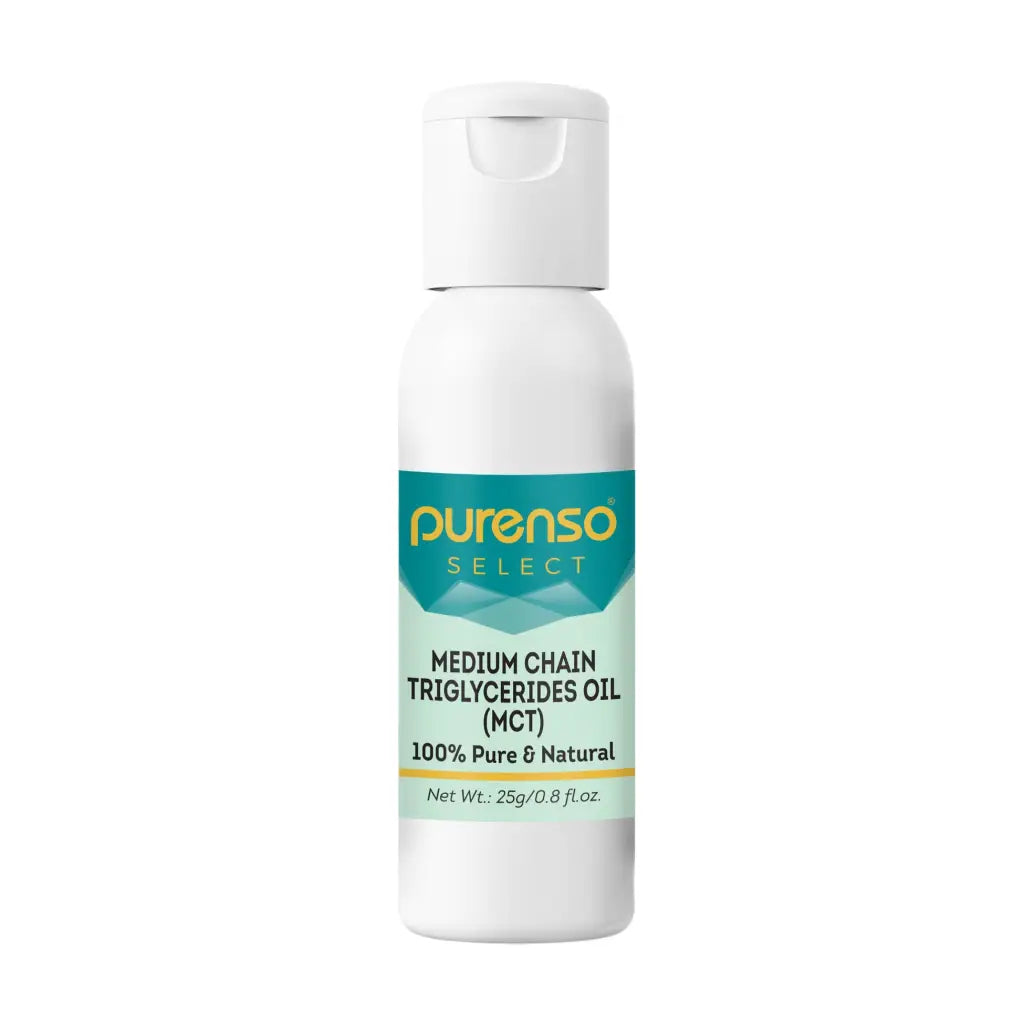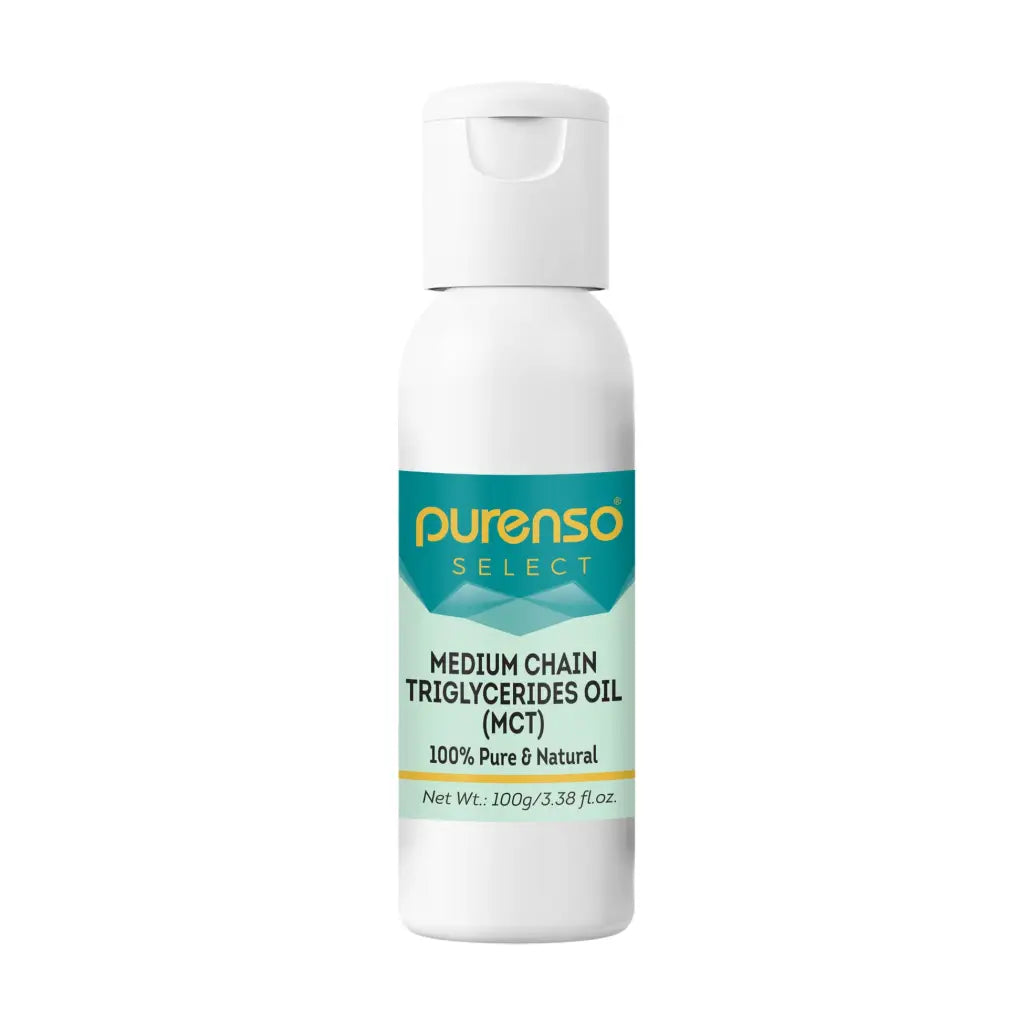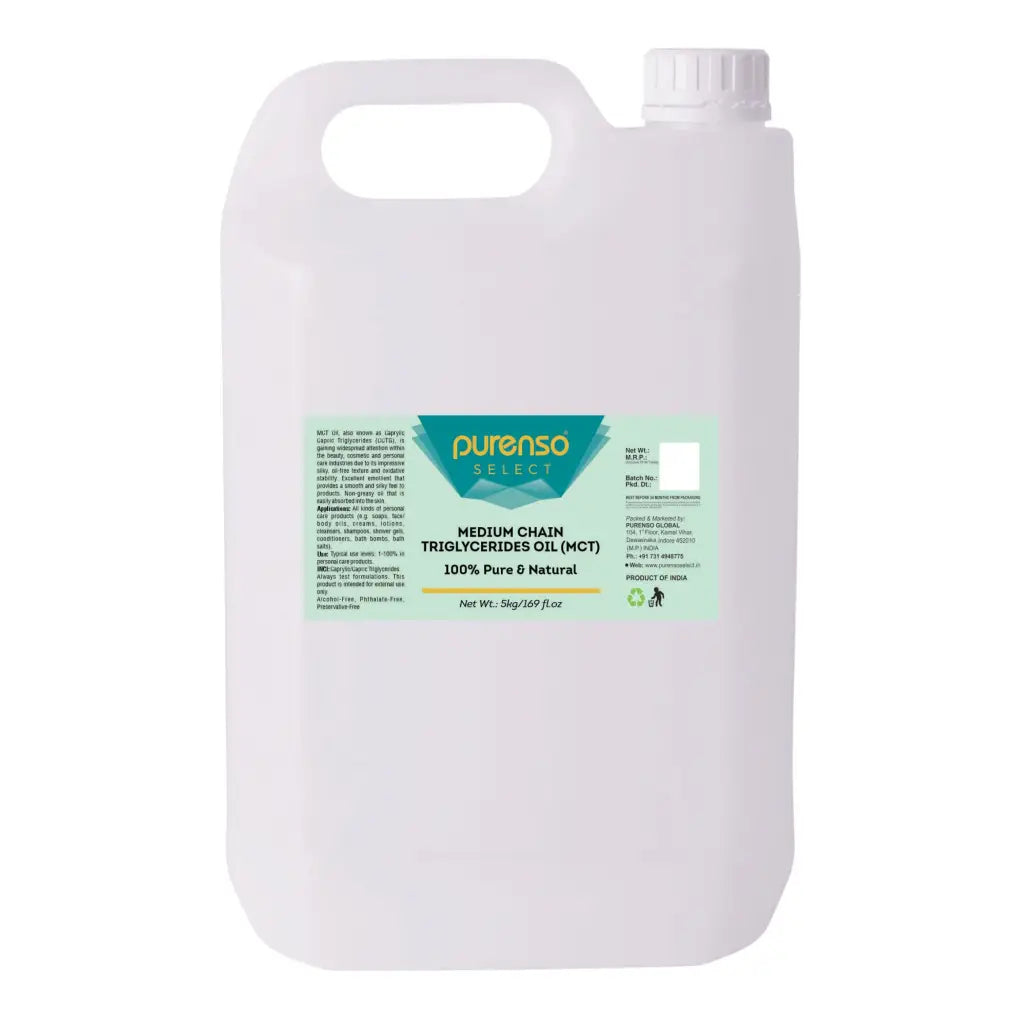 Medium Chain Triglycerides (MCT) Oil
Description: MCT Oil, also known as Caprylic Capric Triglycerides (CCTG), is gaining widespread attention within the beauty, cosmetic and personal care industries due to its impressive silky, oil-free texture and oxidative stability. Despite the word oil in its name, MCT Oil is actually an ester, not a true oil. It primarily contains Caprylic Acid and Capric Acid, medium chain triglycerides that are fluid at room temperature.
To produce our MCT Oil, a process called esterification is used. Coconut oil is first hydrolyzed to yield the medium chain fatty acids and glycerol. The glycerol is reserved, and the fatty acids undergo distillation to separate them into fractions of different chain lengths. The C8 Caprylic Acid and C10 Capric Acid fractions are then re-esterified with glycerol to form MCT Oil. The oil is then filtered and deodorized.
Unlike pure Virgin Coconut Oil that has a characteristic coconut aroma and that is solid and opaque at room temperature, MCT Oil is a clear, colorless and virtually odorless fluid that pours easily at room temperature.
Excellent emollient that provides a smooth and silky feel to products. Non-greasy oil that is easily absorbed into the skin. All Natural. Use in a variety of lotions, soaps and cosmetics!
INCI: Caprylic/Capric Triglycerides
Benefits:
An effective emollient that absorbs quickly

Minimal to No Sheen Upon Application
Emulsifies Easily
Suitable for All Skin Types
Use: All kinds of personal care products (e.g. soaps, face/ body oils, creams, lotions, cleansers, shampoos, shower gels, conditioners, bath bombs, bath salts).
Applications: Add to formulas to the oil phase. Typical use level: 1-100%. For external use only.