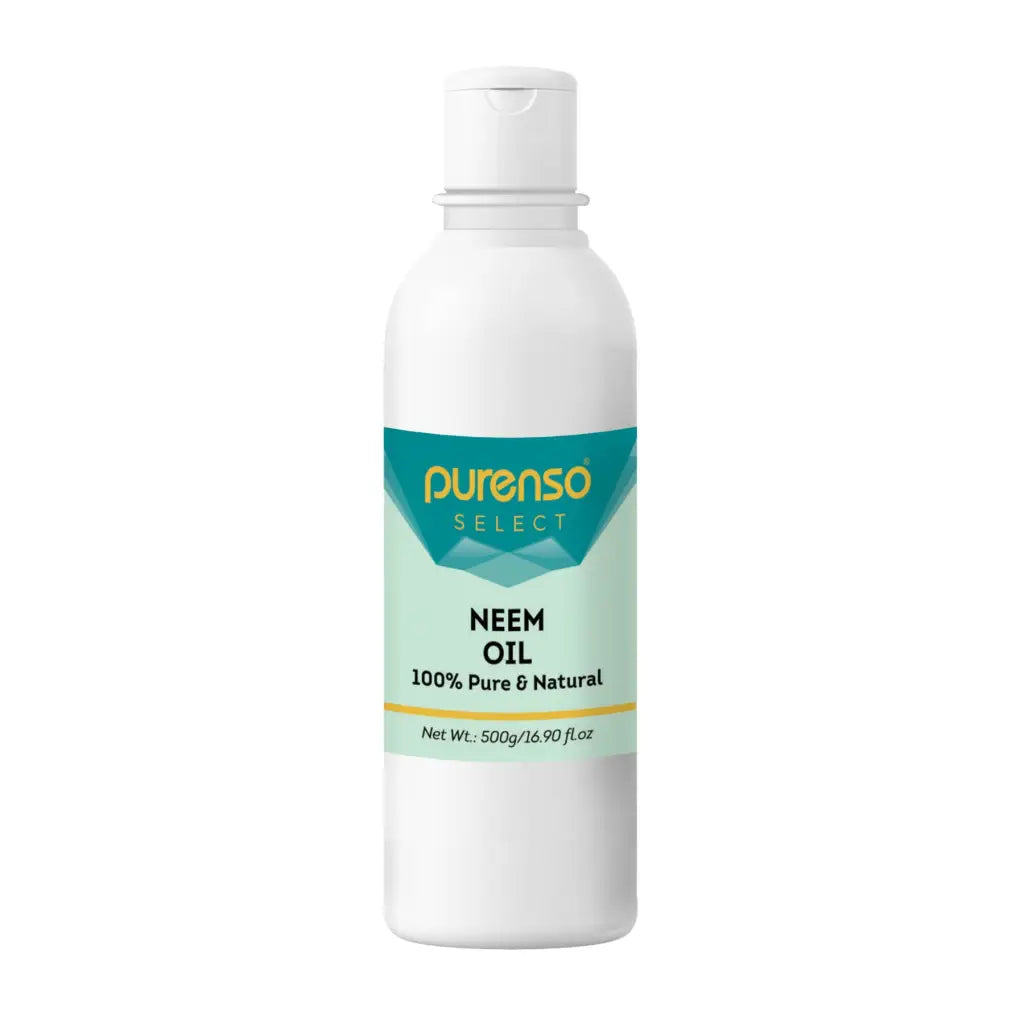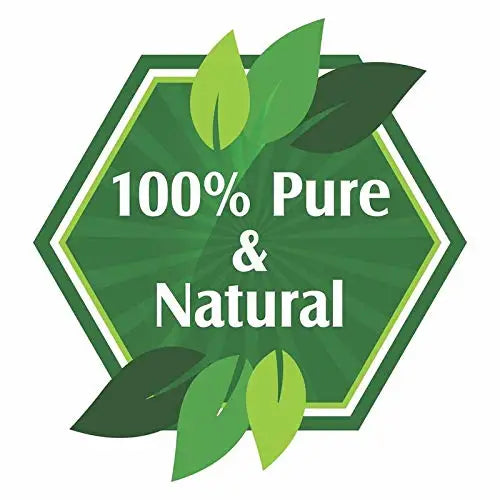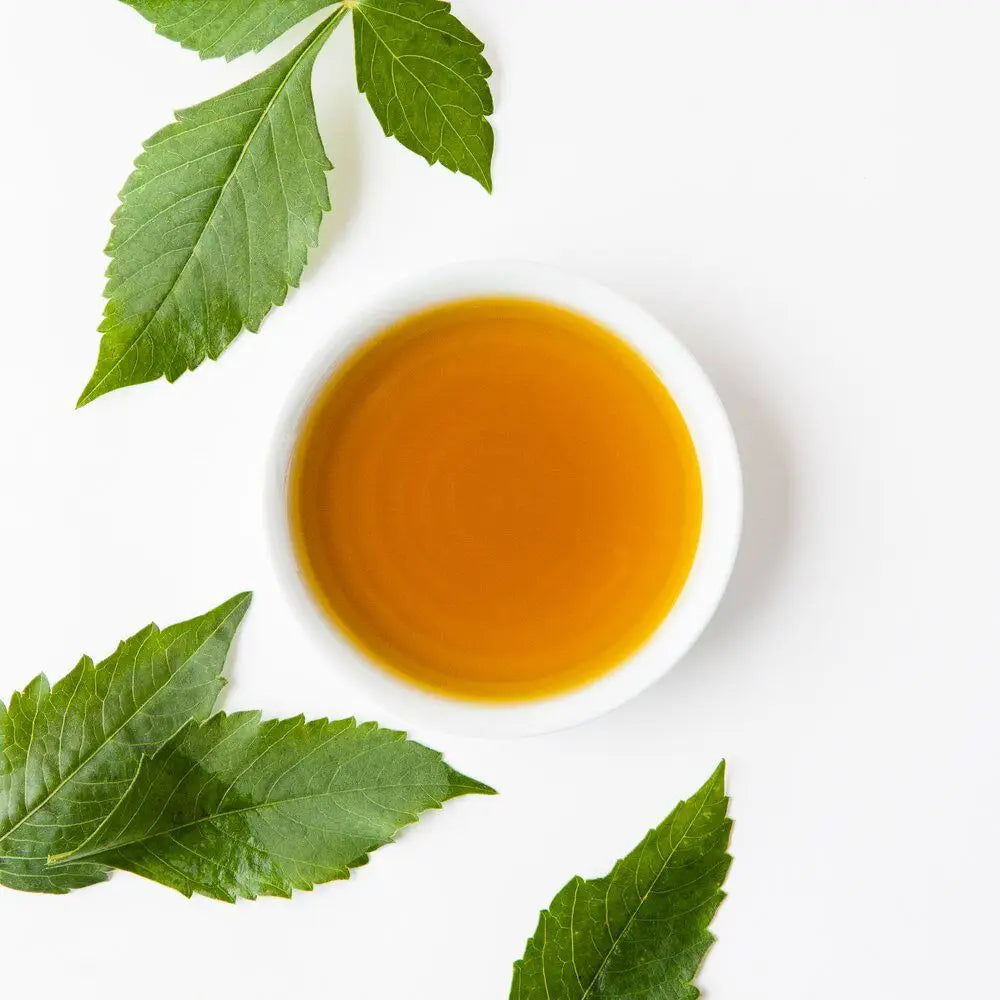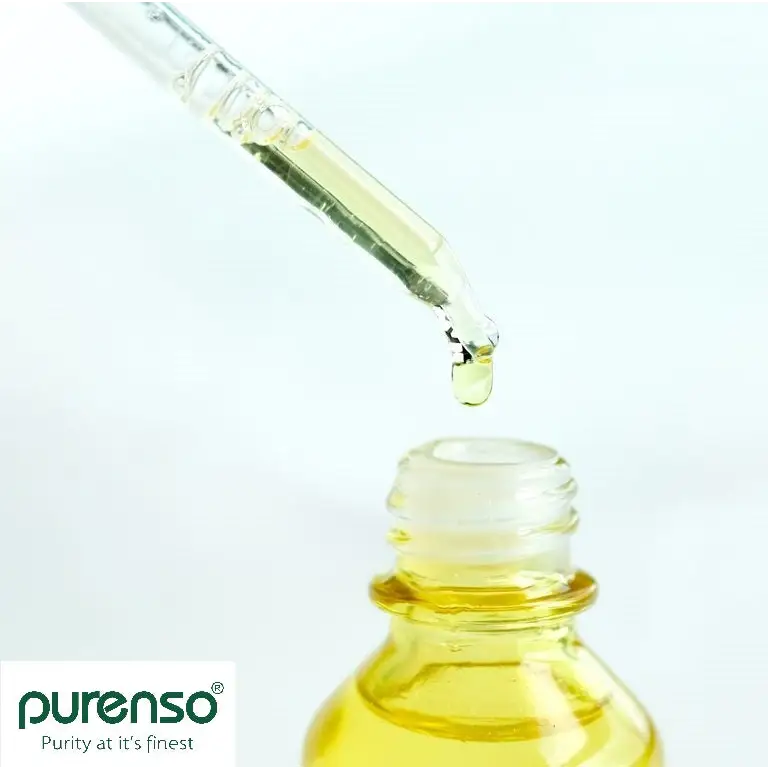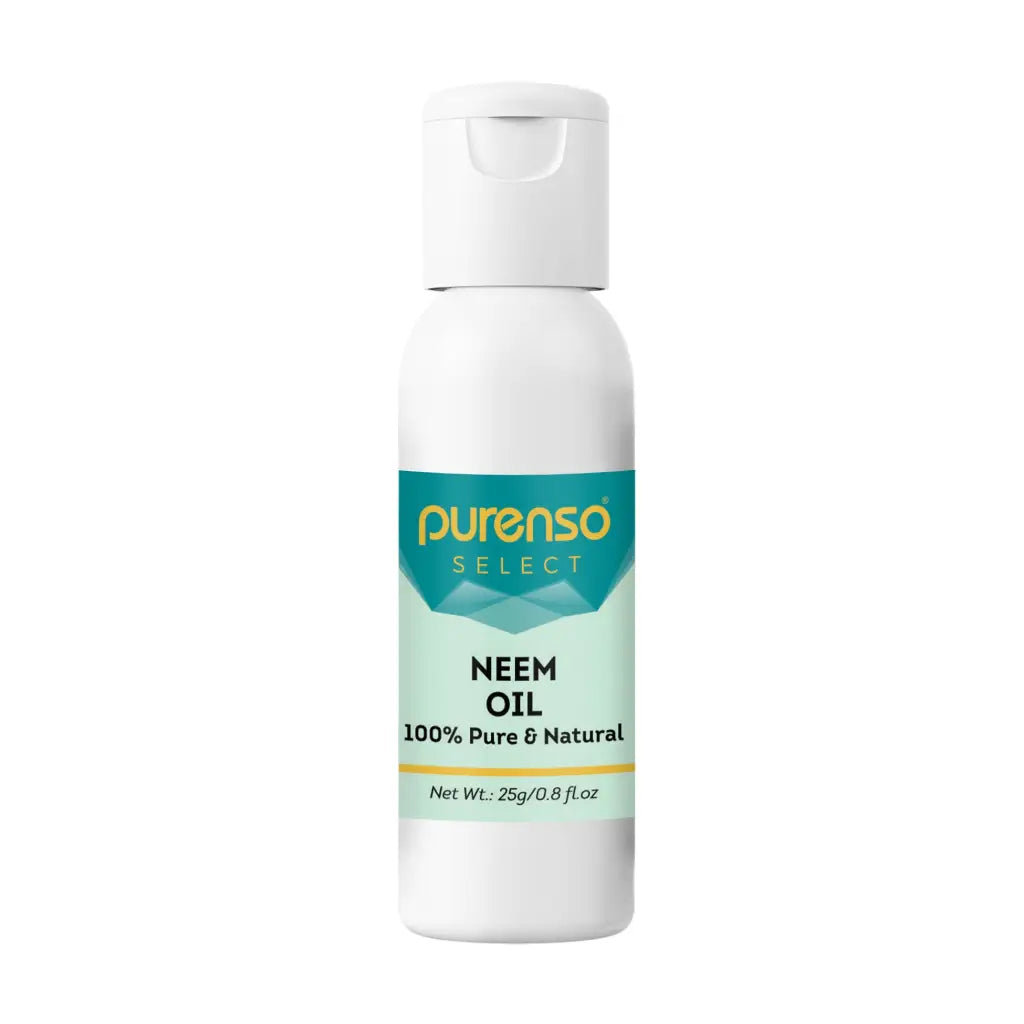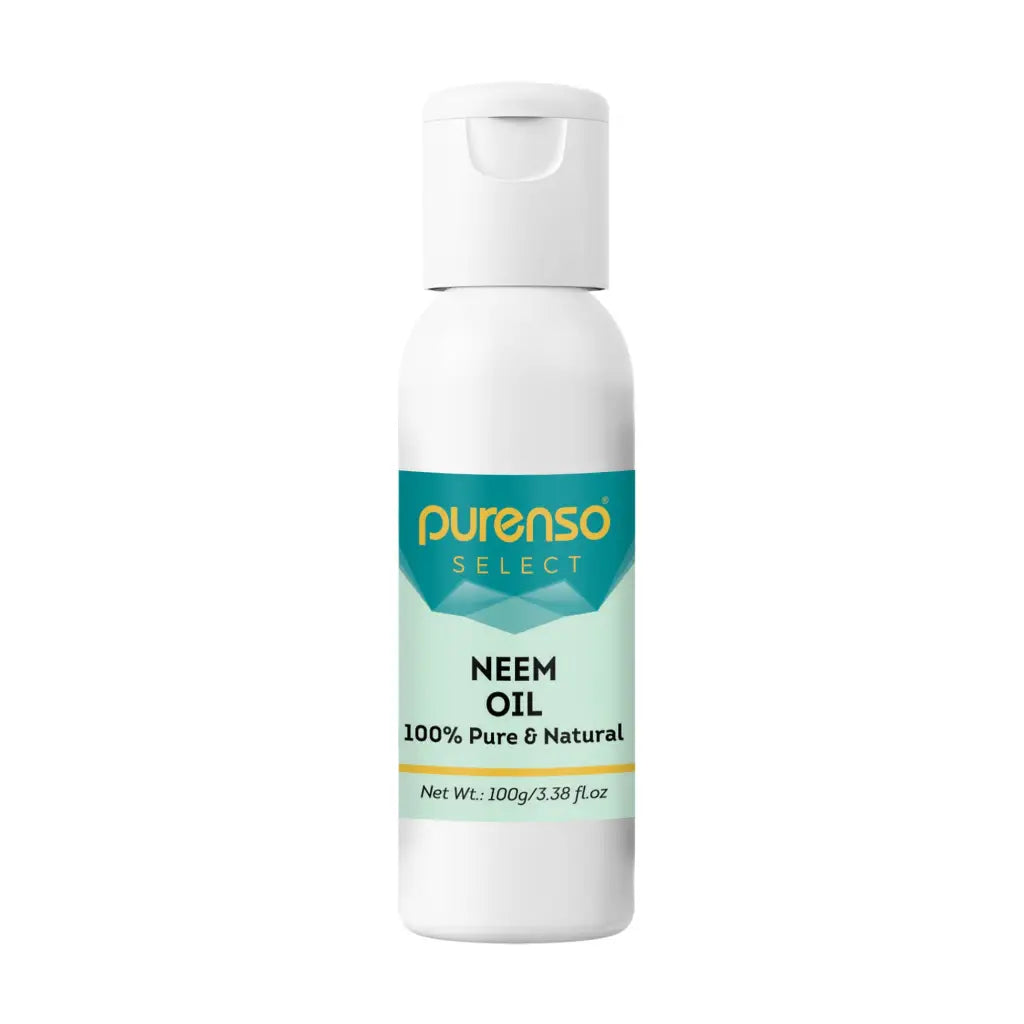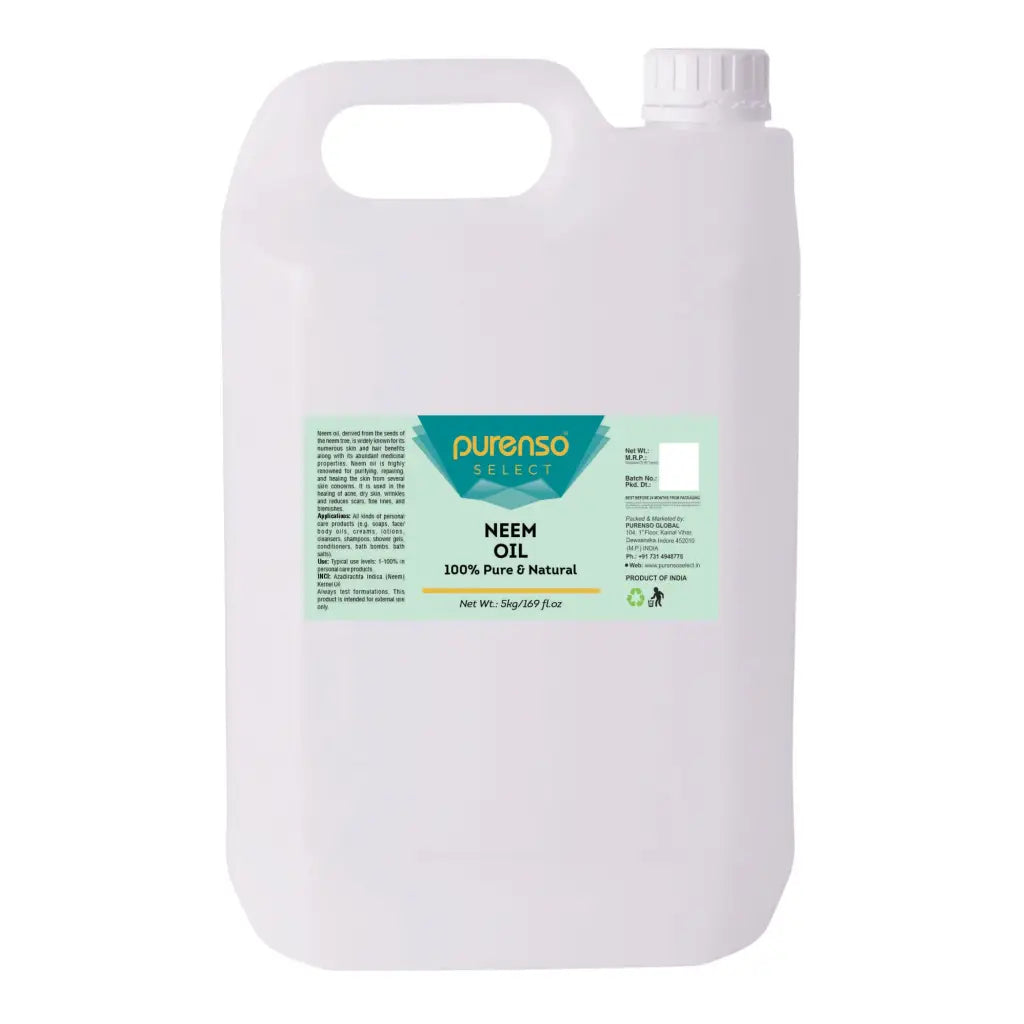 Description: Neem oil, derived from the seeds of the neem tree, is widely known for its numerous skin and hair benefits along with its abundant medicinal properties. It has a deep yellowish-brown color and has been highly used in various skincare and haircare products.
Neem oil is highly renowned for purifying, repairing, and healing the skin from several skin concerns. It is used in the healing of acne, dry skin, wrinkles and reduces scars, fine lines, and blemishes. Neem oil also stimulates collagen production of the skin and its high content of fatty acids, vitamins, and antioxidants make it an excellent anti-ageing agent. Neem oil promotes hair growth and prevents hair loss at a significant rate. It helps to relieve scalp itching, dryness, dandruff, and lice by acting as a natural antibacterial and antifungal agent.
INCI: Azadirachta Indica (Neem) Kernel Oil
Benefits:
Has soothing and cleansing properties
Distinctive, Mild, Herbaceous Aroma Characteristic
Absorbs Quickly, Non-Greasy
Use: All kinds of personal care products (e.g. soaps, face/ body oils, creams, lotions, cleansers, shampoos, shower gels, conditioners, bath bombs, bath salts).
Applications: Add to formulas to the oil phase. Typical use level: 1-100%. For external use only.