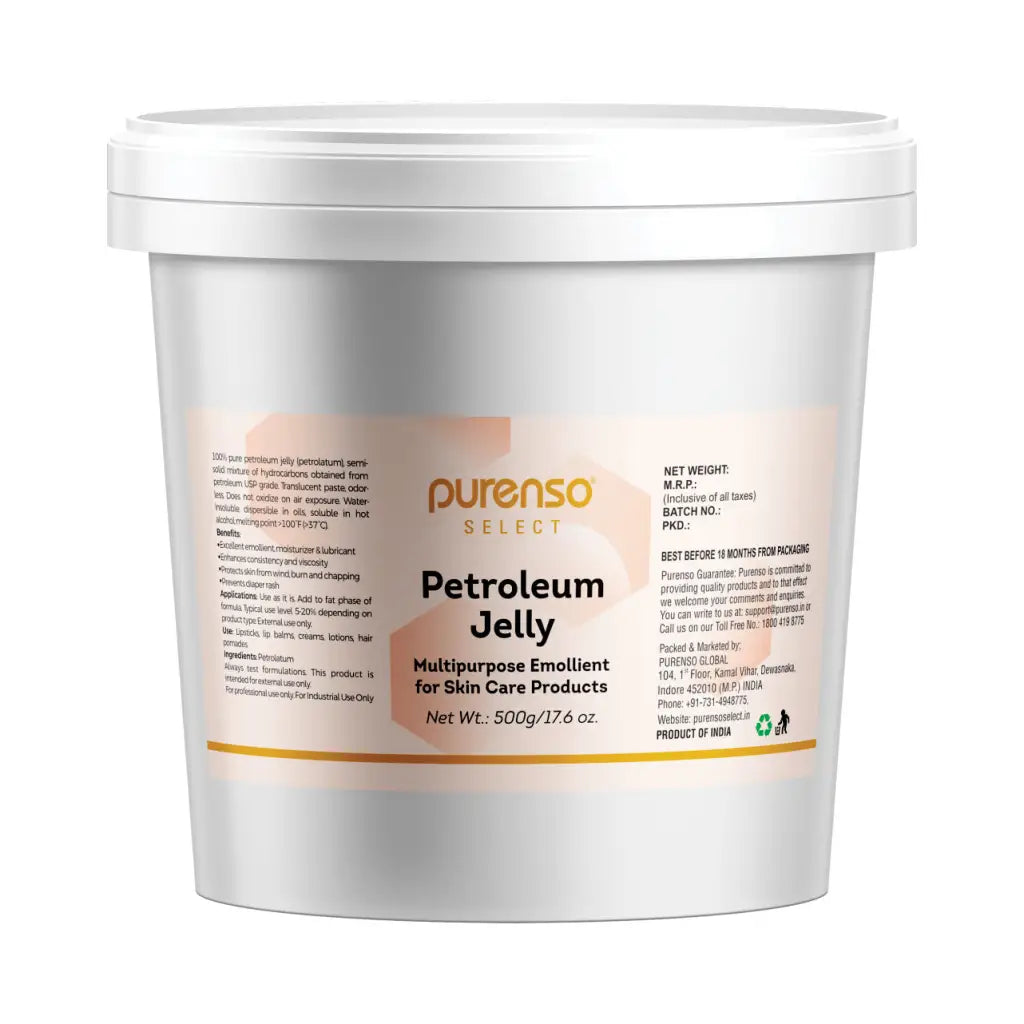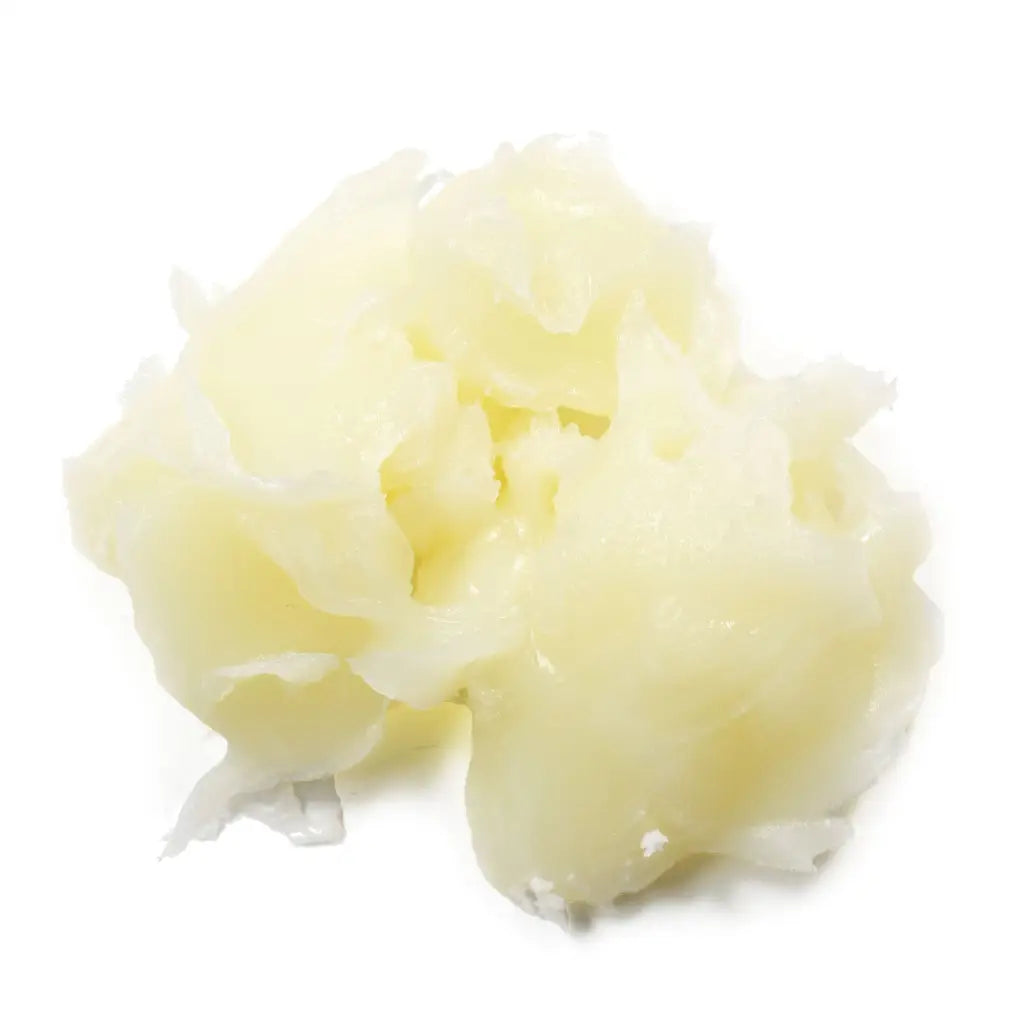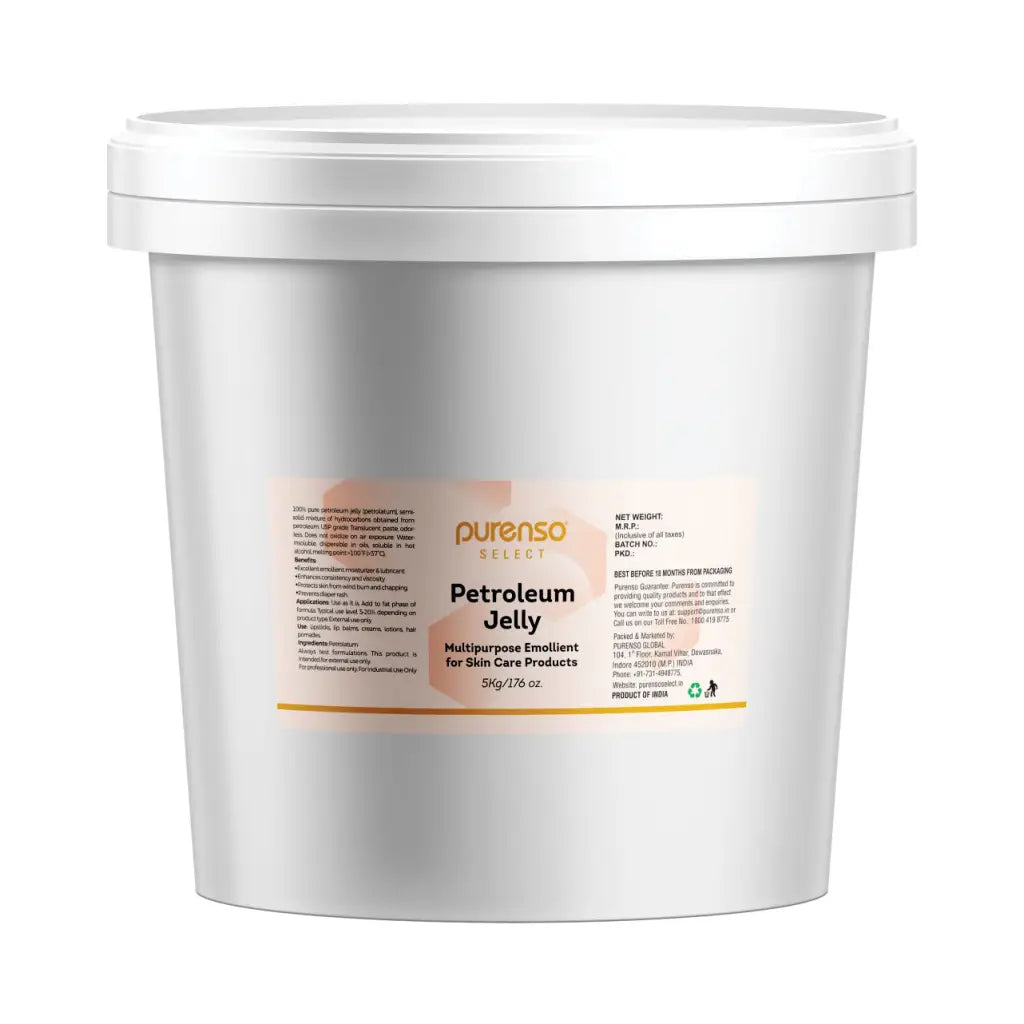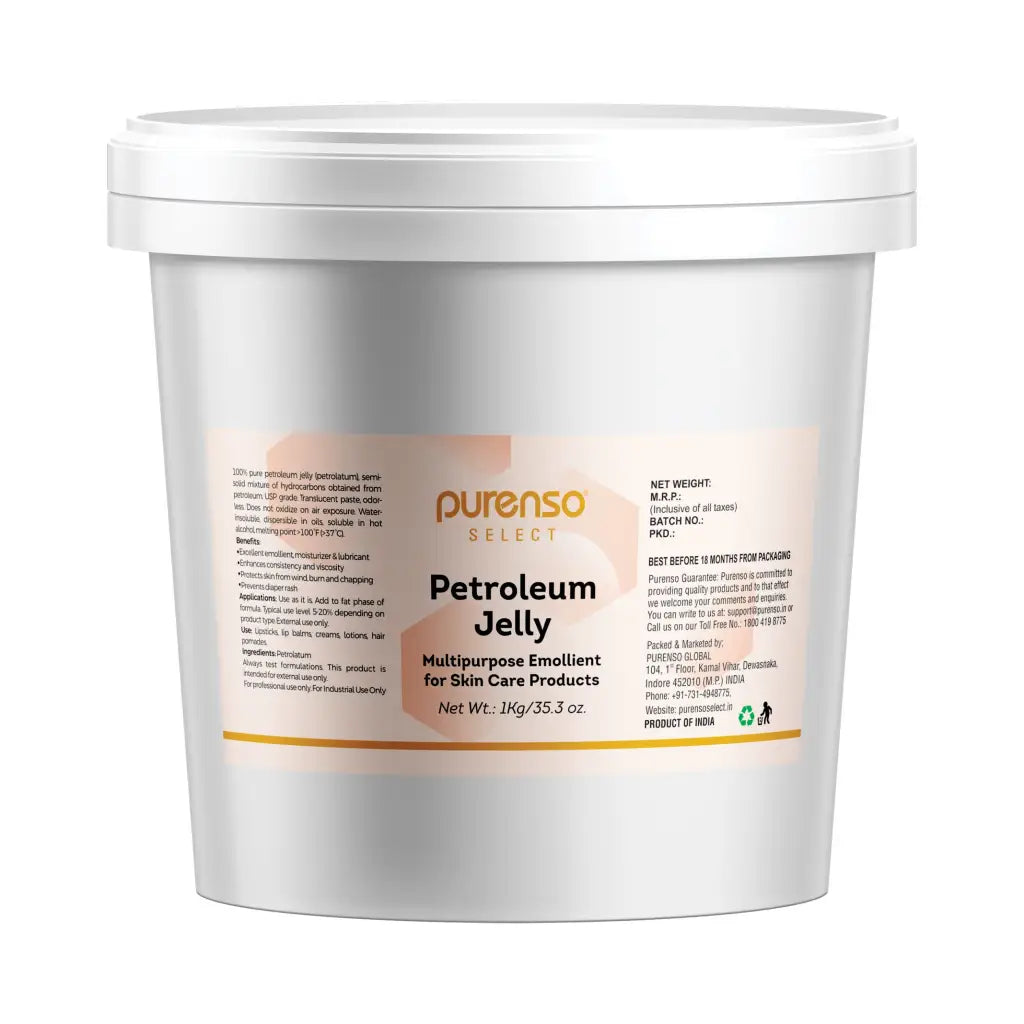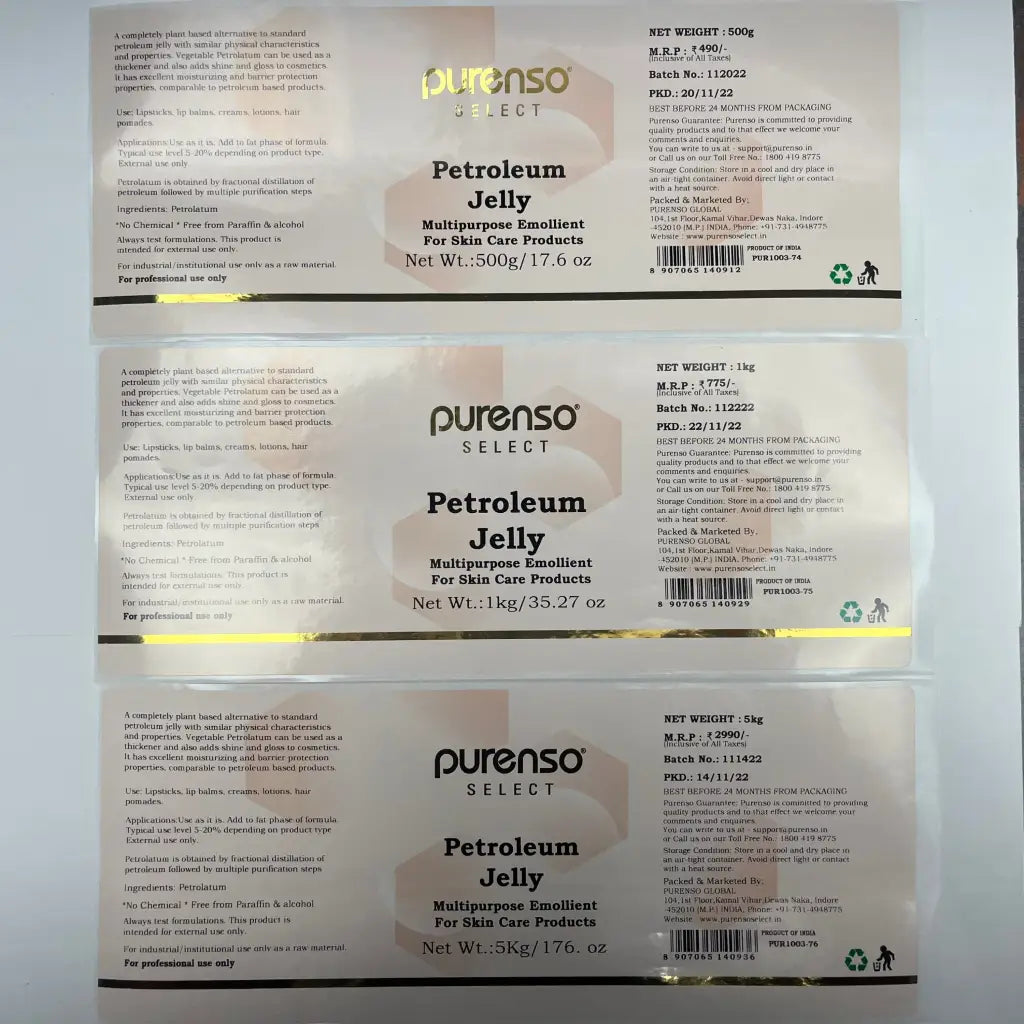 Petroleum Jelly (Petrolatum)
(Multipurpose Emollient for Skin Care Products)
Description: 100% pure petroleum jelly (petrolatum), semi-solid mixture of hydrocarbons obtained from petroleum. IP grade. Translucent paste, odor-less. Does not oxidize on air exposure. Water-insoluble, dispersible in oils, soluble in hot alcohol, melting point 38 ̊C to 56 ̊C
A completely plant based alternative to standard petroleum jelly with similar physical characteristics and properties. Vegetable Petrolatum can be used as a thickener and also adds shine and gloss to cosmetics. It has excellent moisturizing and barrier protection properties, comparable to petroleum based products.
Benefits:
Excellent emollient, moisturizer & lubricant
Enhances consistency and viscosity (e.g. ideal bodifying agent for lip care products)
Protects skin from wind, burn and chapping
Prevents diaper rash
Ideal for dry skin treatments
Use: Lipsticks, lip balms, creams, lotions, hair pomades.
Application: Use as it is. Add to fat phase of formula. Typical use level 5-20% depending on product type. External use only.
Fact: Petrolatum is obtained by fractional distillation of petroleum followed by multiple purification steps
Ingredients: Petrolatum
Please note: We cannot guarantee that Purenso bases will be compatible with every potential ingredient. Many dyes, fragrances or other additives have complex chemistry that can potentially affect the stability or function these bases. We recommend performing a small trial batch for any ingredient or combination of ingredients to determine suitability for purpose.