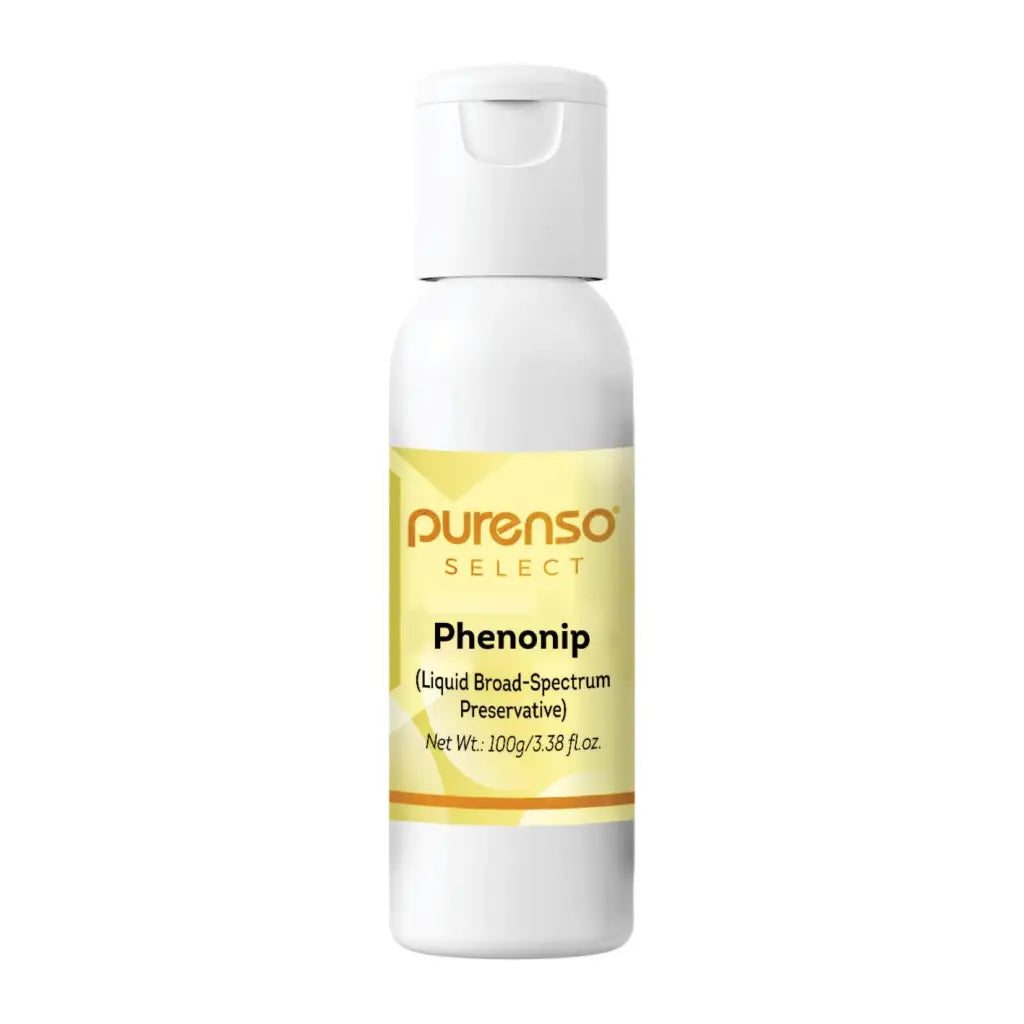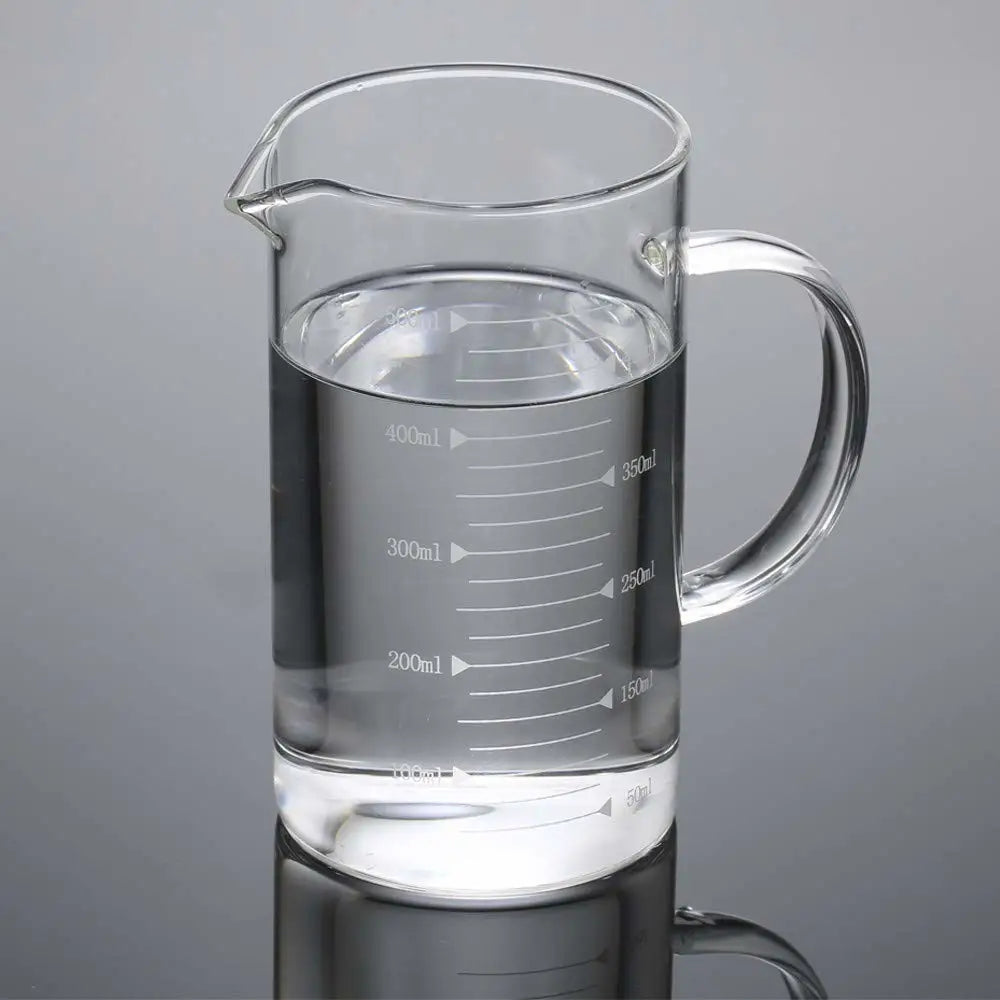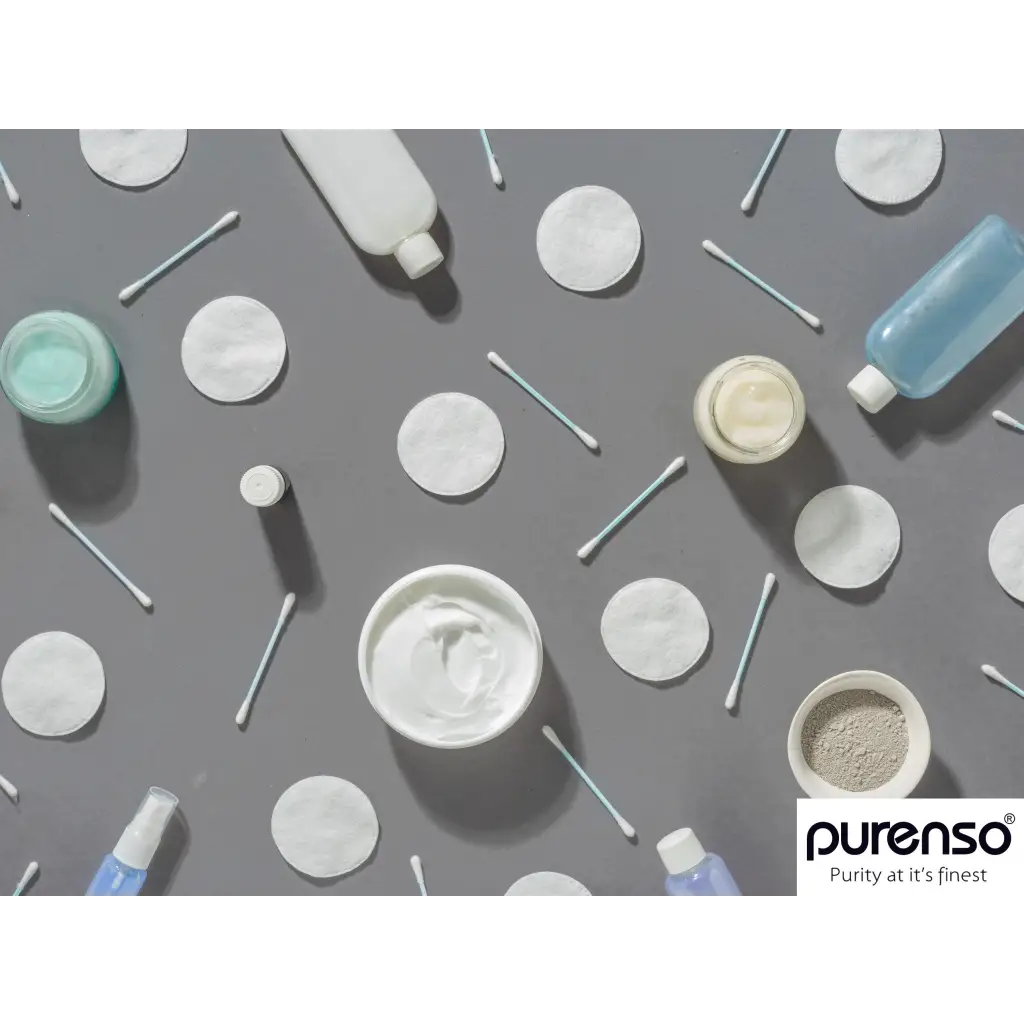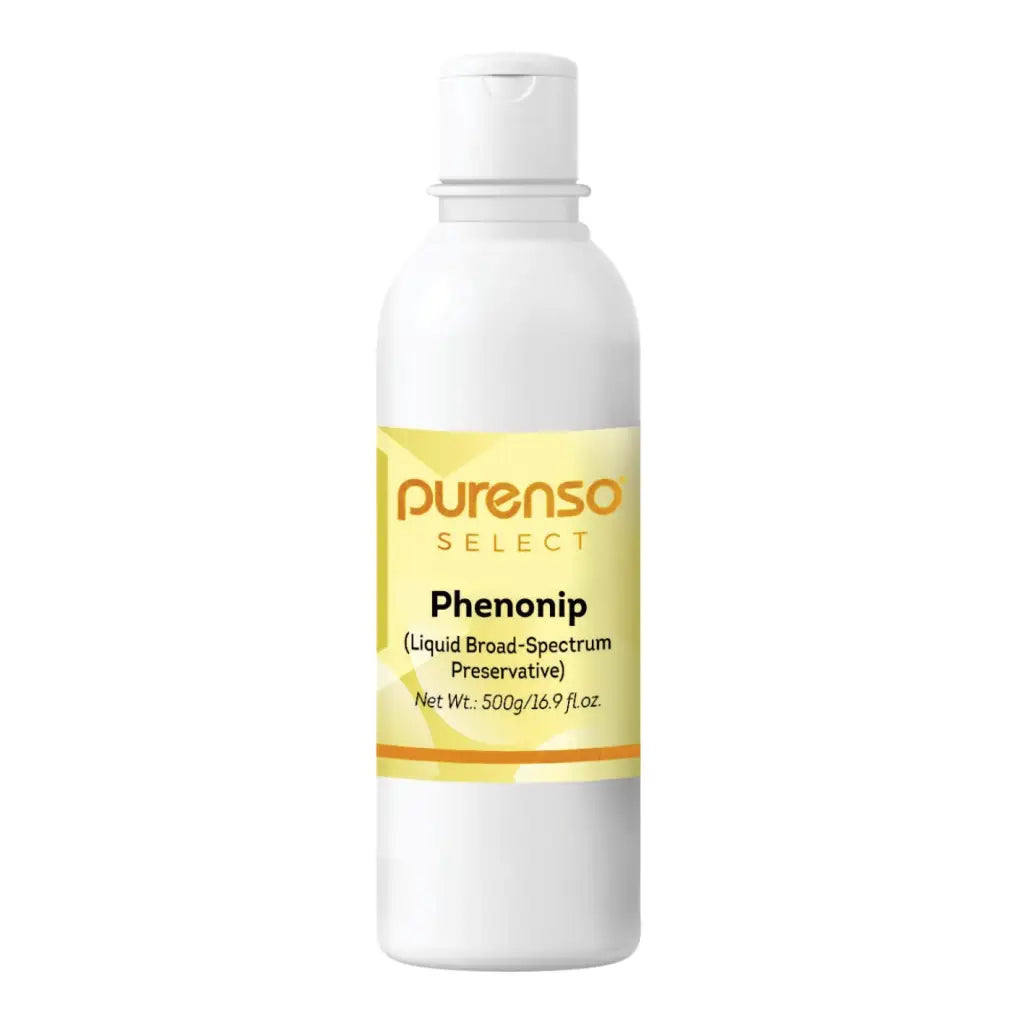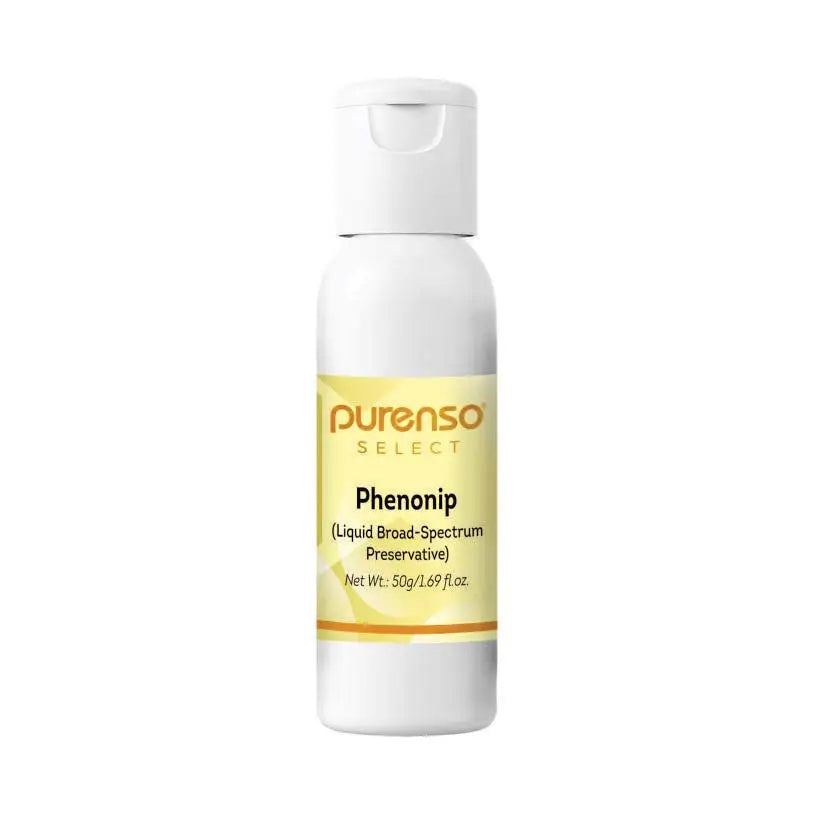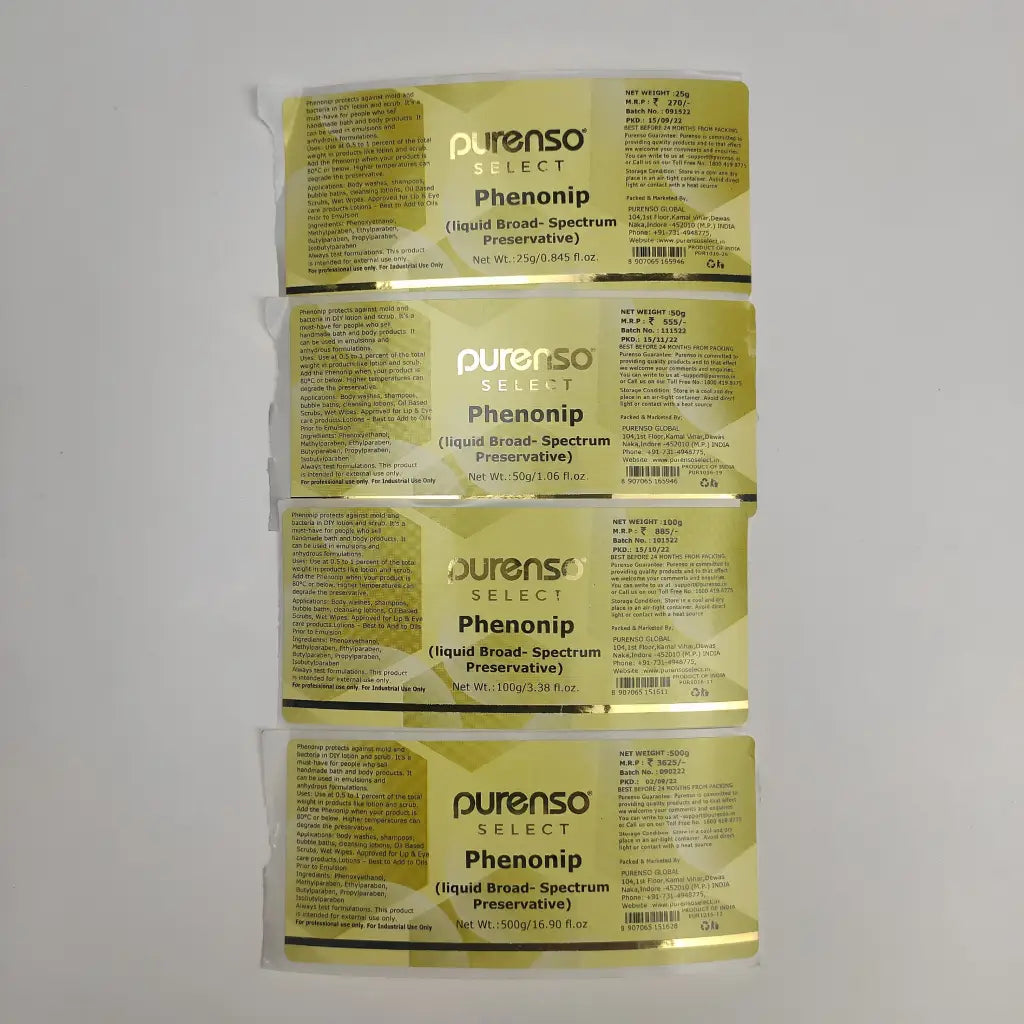 Description: Broad spectrum, liquid preservative system ideal for use in a wide variety of personal care applications. It is is a blend of paraben esters in phenoxyethanol. With high efficacy, a broad spectrum of activity and wide pH use range, Phenonip is the perfect choice for many personal care applications. Effective against Gram-positive and Gram-negative bacteria, yeasts and molds and retains activity in the presence of most cosmetic ingredients.
Phenonip protects against mold and bacteria in DIY lotion and scrub. It's a must-have for people who sell handmade bath and body products. It can be used in emulsions and anhydrous formulations.
Why People Use This Product: This is a preservative that is intended to prevent bacteria, mold and fungal growth in products.
Popular Products That Use This Ingredient:
Shampoos, Washes, Foaming Bath Products, Lotions, Washes, Lotion Bars, Oil Based Scrubs, Wet Wipes. Approved for Lip & Eye care products.
Lotions – Best to Add to Oils Prior to Emulsion

Interesting Facts:
Natural or synthetic?: Synthetic
Contains Parabens.
Formula pH: 3 - 8
Effective Against: Bacteria, Mold, Yeast
Very Mild. Biodegradable.
Use: Use at 0.5 to 1 percent of the total weight in products like lotion and scrub. Add the Phenonip when your product is 80°C or below. Higher temperatures can degrade the preservative.
Ingredients: Phenoxyethanol, Methylparaben, Ethylparaben, Butylparaben, Propylparaben, Isobutylparaben
TIPS: Performs best when formulation pH is 3.0-8.0. The recommended usage rates are provided only as a guideline to provide proper preservation. All new formulations should be tested to ensure preservative efficacy. Protect clothing and work area when mixing.
Always test formulations. This product is intended for external use only.
THIAZOLINONE FREE I FORMALDEHYDE FREE