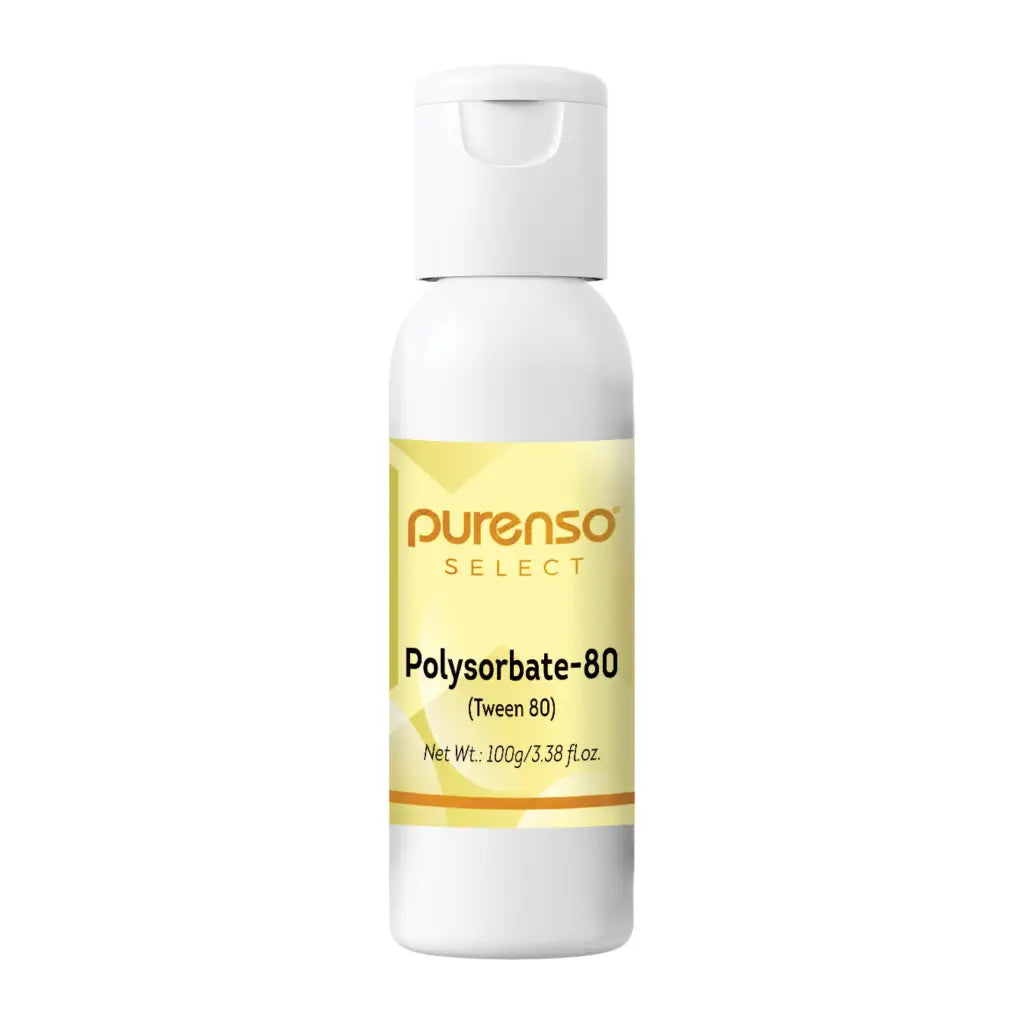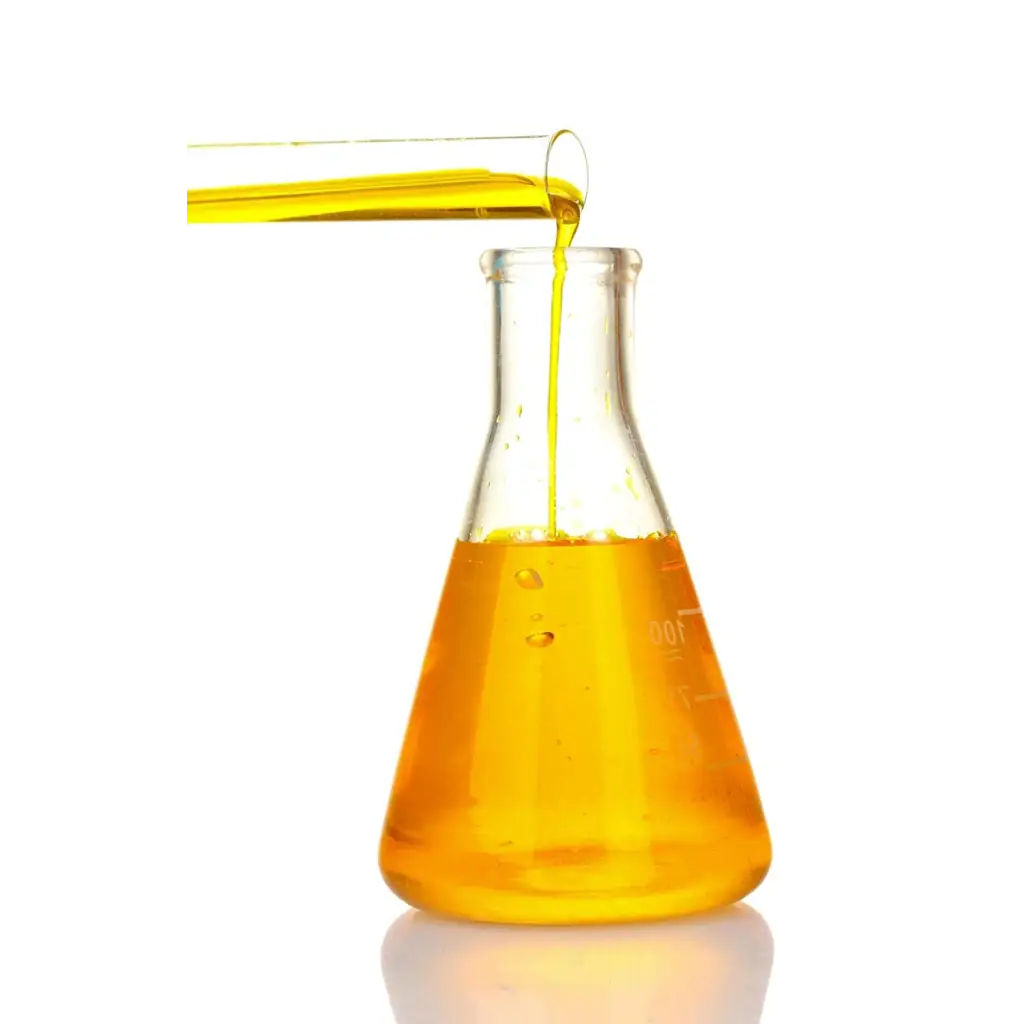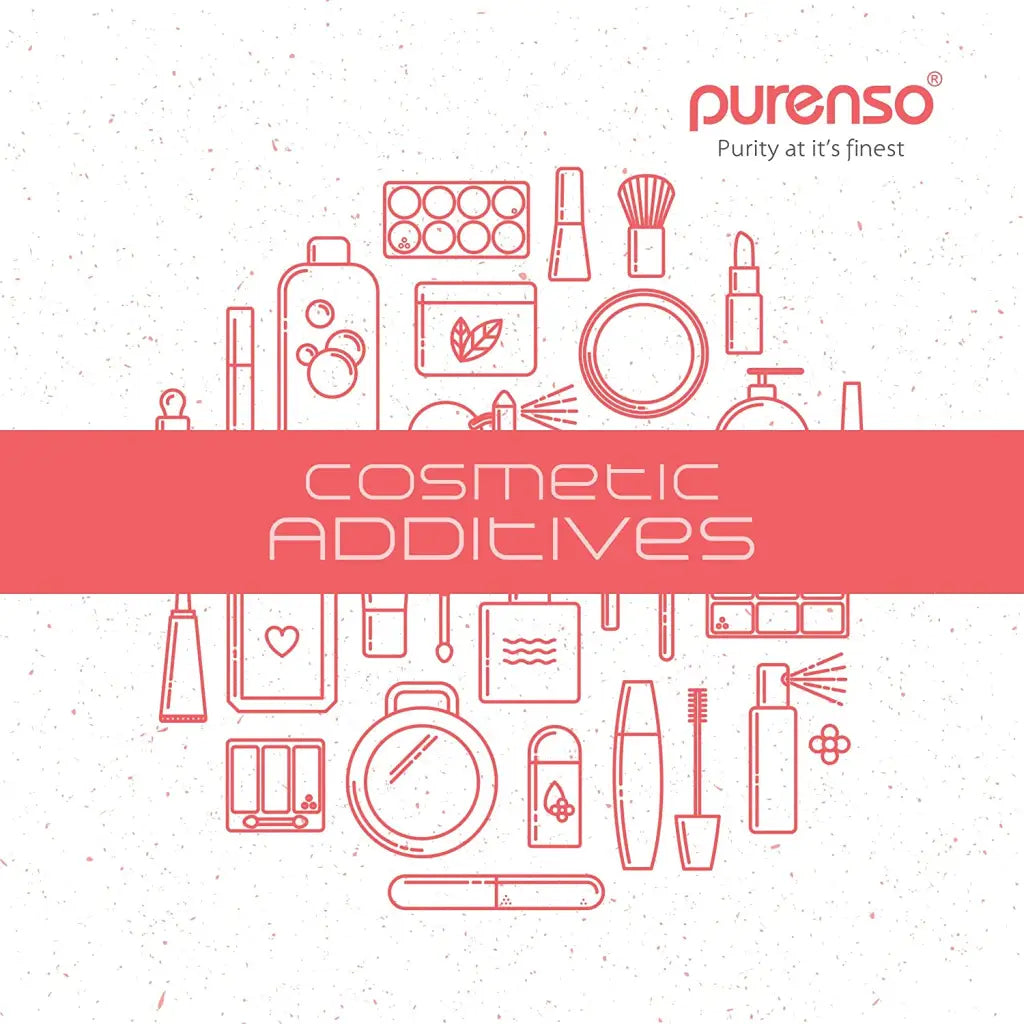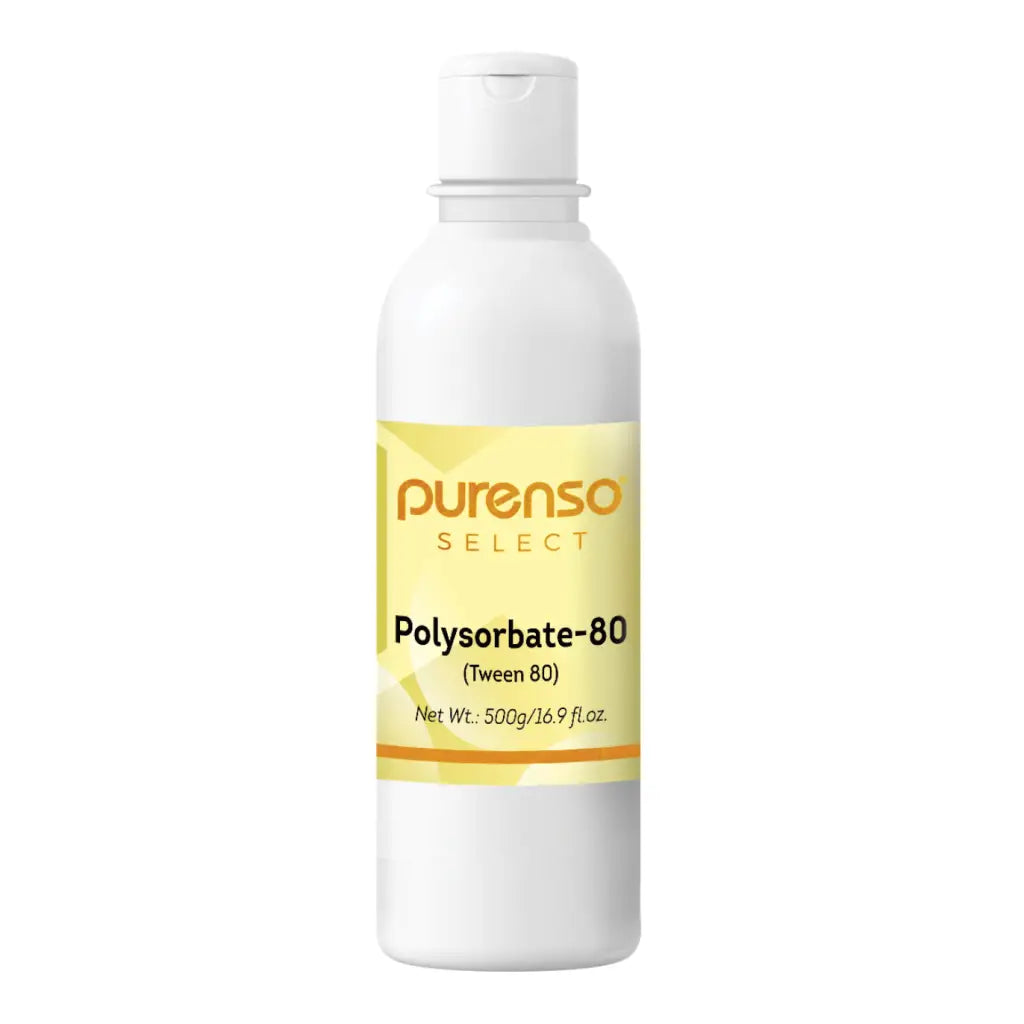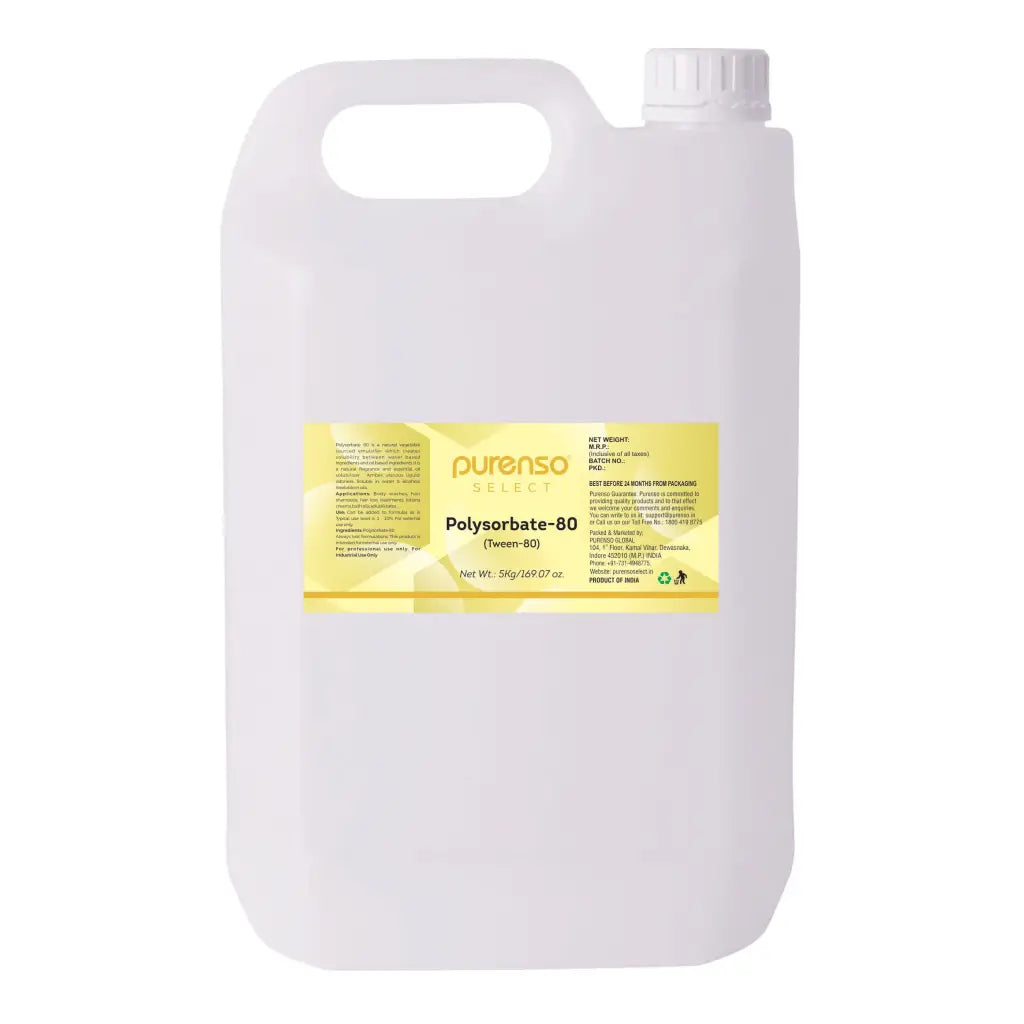 Polysorbate-80 (Tween 80)
Description: Polysorbate 80 is a solubilizer, emulsifier, wetting agent, viscosity modifier, dispersing agent, and stabilizer. Emulsifying agent consisting of sorbitol, ethylene oxide & oleic acid, oleic acid is derived from vegetable oil. viscous liquid, odorless. Soluble in water & alcohols, insoluble in oils. gives oil-in-water emulsions).
Why People Use This Product: To solubilize heavier oils (such as fixed, vegetable and base oils) into water based products. Final product is cloudy.
Benefits:
Non-ionic, multi-purpose emulsifier (enables water and oil to mix)
Emulsifying efficacy is increased when combined with cetyl alcohol or sorbitan stearate
Acts as dispersing agent and anti-static thickener
Very useful as solubilizer and stabilizer of essential oils
May be useful as hair growth supplement
Use: Body washes, hair shampoos, hair loss treatments, lotions, creams, bath oils, solubilizates.
Application: Can be added to formulas as is. Typical use level is 1 - 10%. For external use only.
Ingredients: Polysorbate-80
Phthalates: Product is Phthalate Free
Interesting Facts: Allows oil to bind with water. Depending on your formula, your end product may be cloudy.