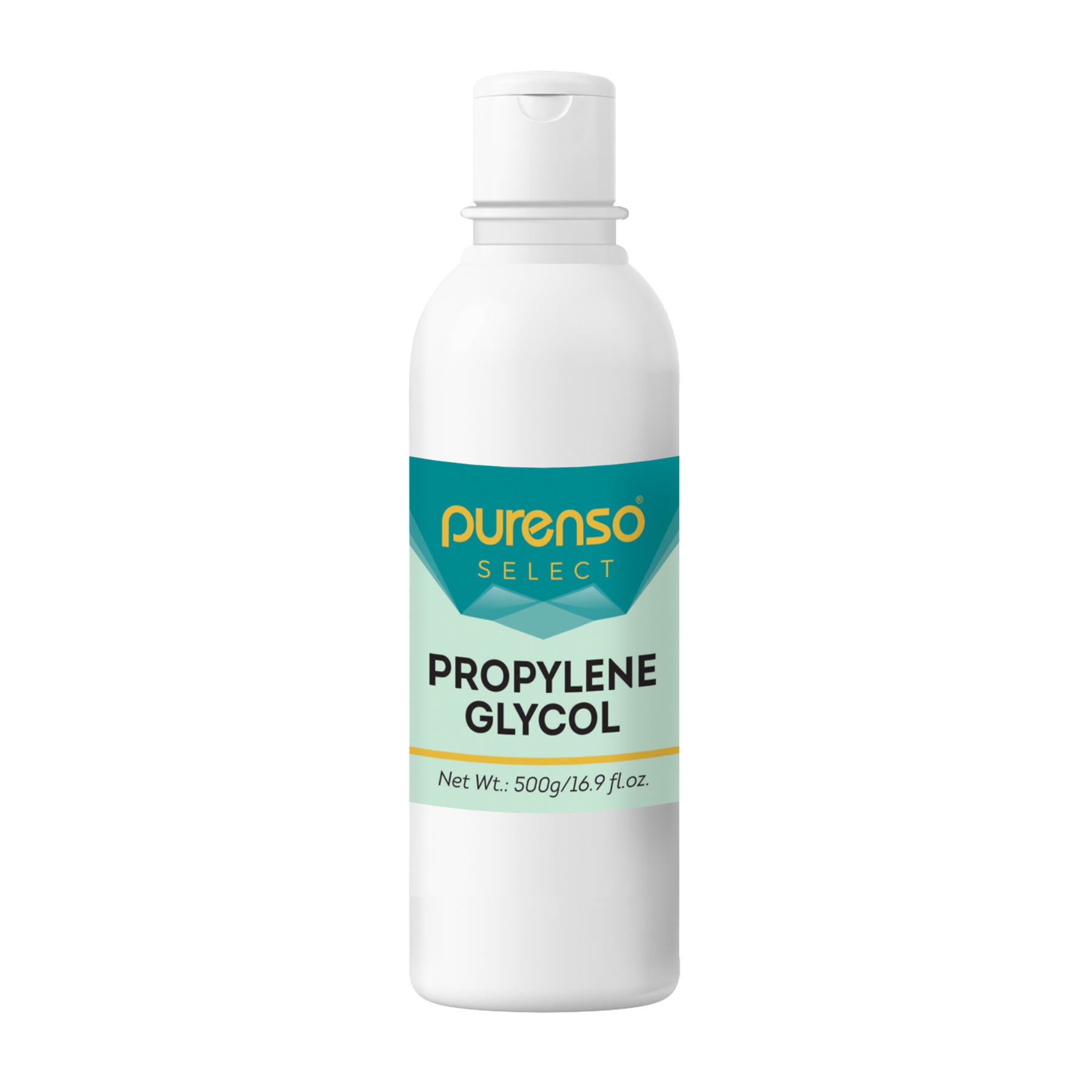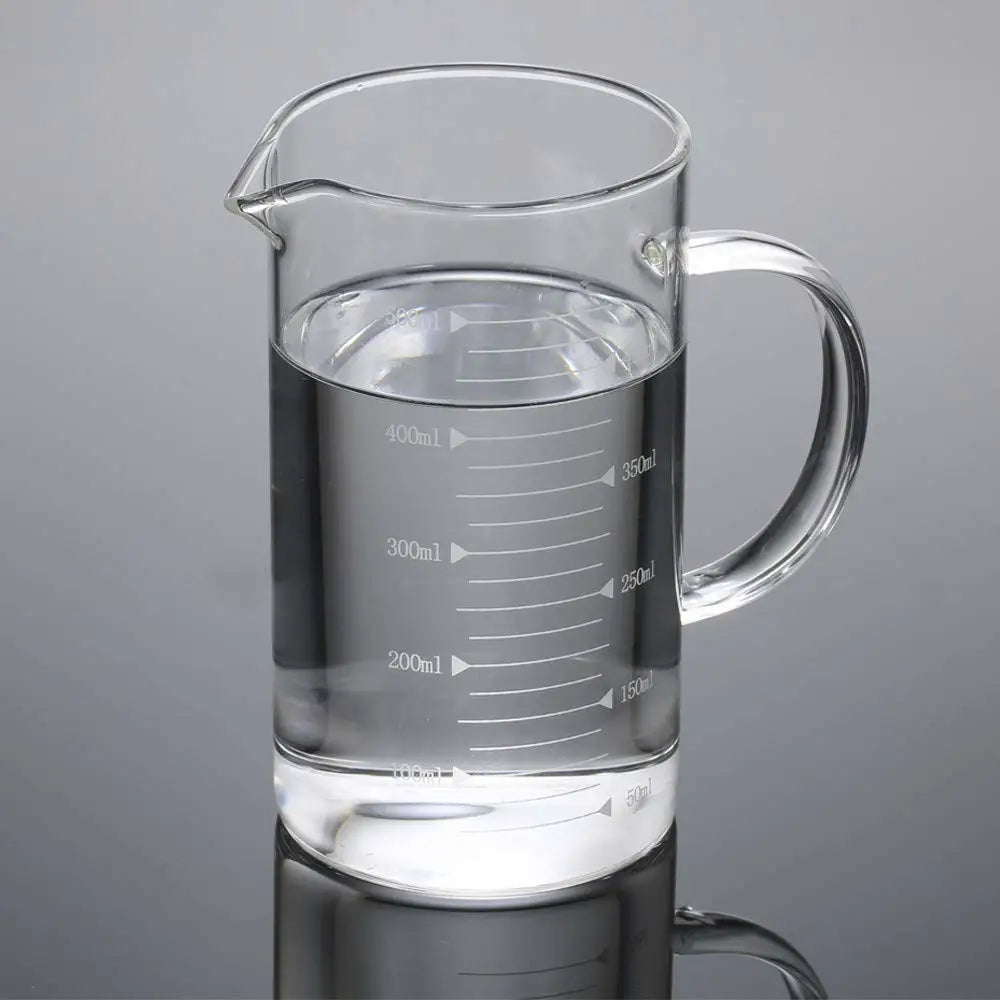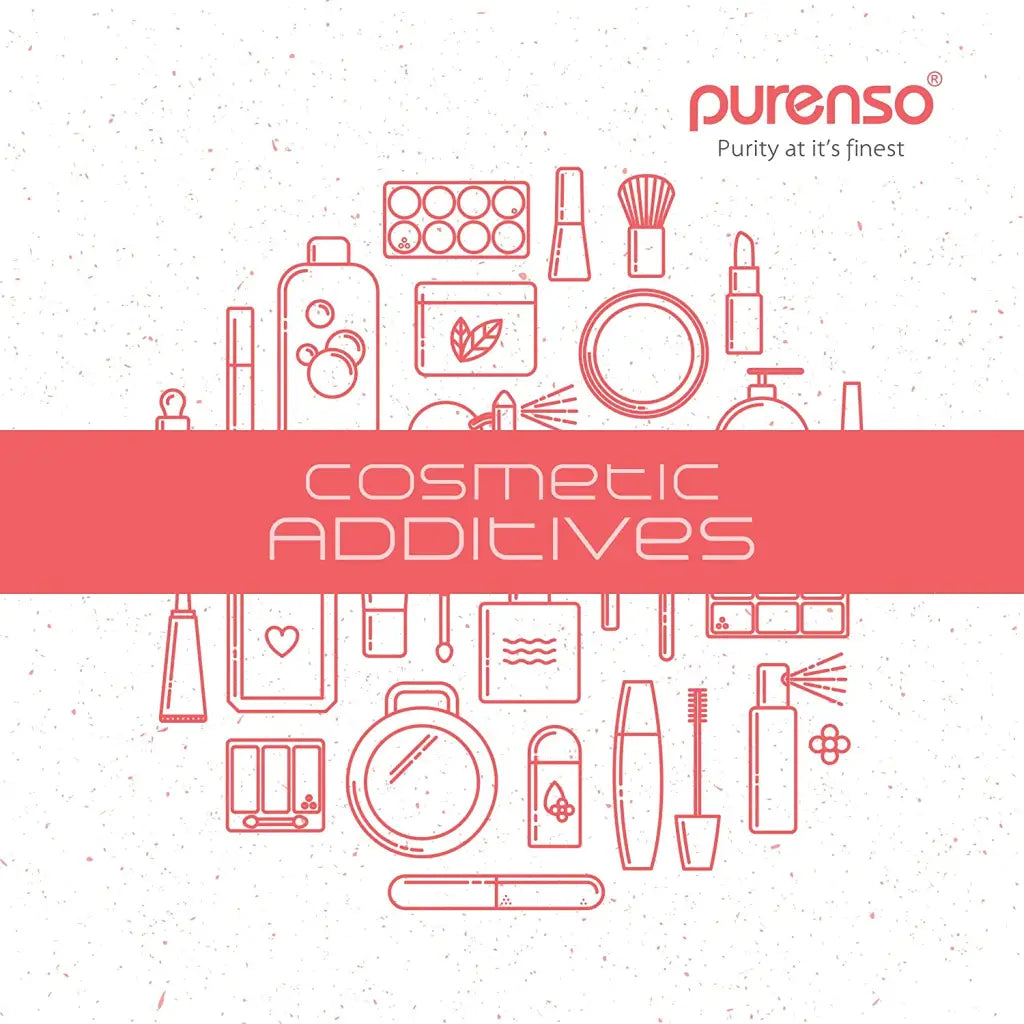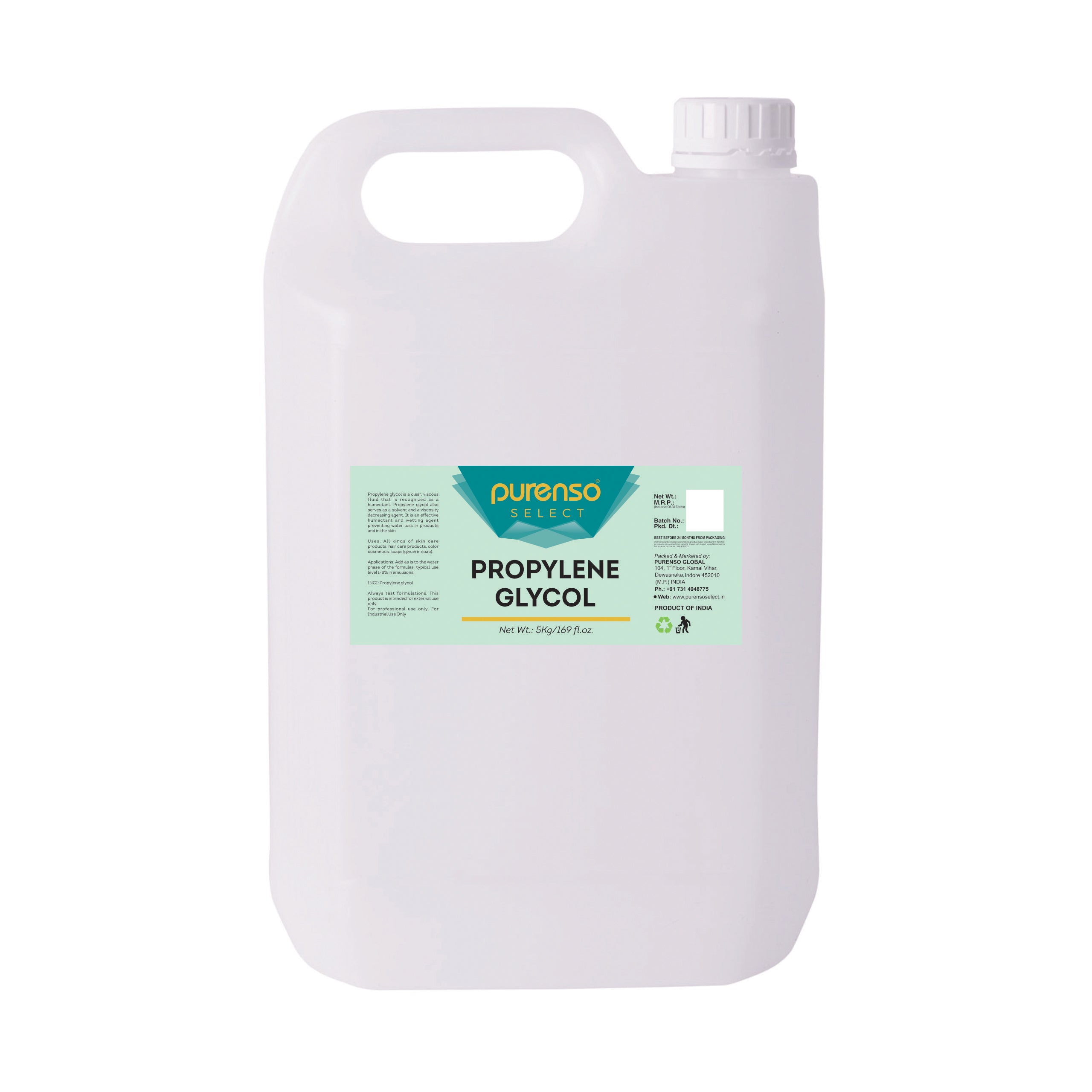 Description: Propylene glycol, also known as Monopropylene glycol, PG, propan1, 2diol and MPG, is a synthetic (i.e., man-made) alcohol that attracts/absorbs water. Modified alcohol (1,2-propanediol), metabolized to lactic acid in the body. It is a viscous, colorless liquid, which is nearly odorless but possesses a faintly sweet taste. Propylene glycol is one of the most widely used ingredients in cosmetics and personal care products, including facial cleansers, moisturizers, bath soaps, shampoos and conditioners, deodorants, shaving preparations, and fragrances. In addition to its use as an ingredient in cosmetic and personal care products. Modified alcohol, metabolized to lactic acid in the body. USP grade. Clear, slightly viscous liquid, odorless, tasteless. Soluble in water.
Benefits:
Effective humectant and wetting agent preventing water loss in products and in the skin
Increases skin permeability of active ingredients as it penetrates into the outermost skin layers
Emollient and lubricant properties
Excellent solubilizer of other ingredients
Increases spreading of creams
Use: All kinds of skin care products, hair care products, color cosmetics, soaps (glycerin soap).
Applications: Add as is to the water phase of the formulas, typical use level 1-8% in emulsions. For external use only.
INCI: Propylene Glycol