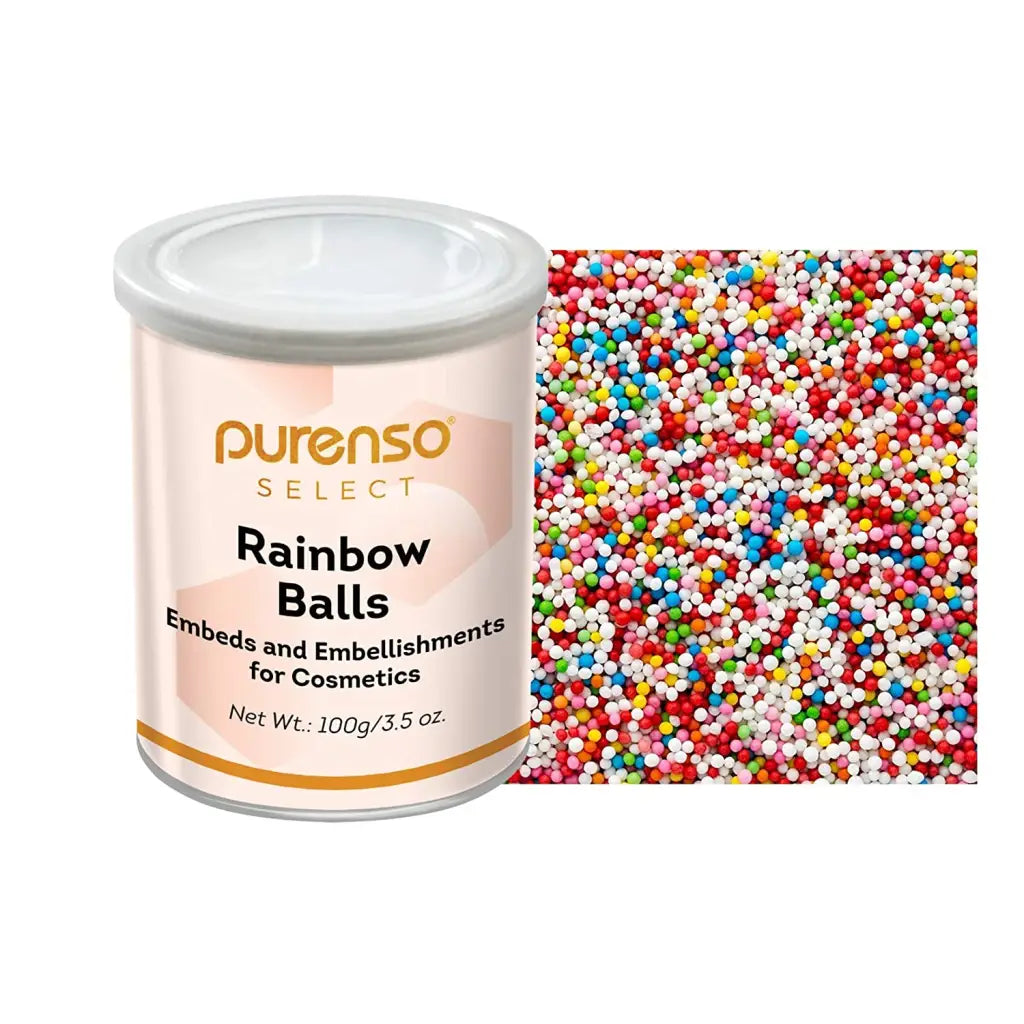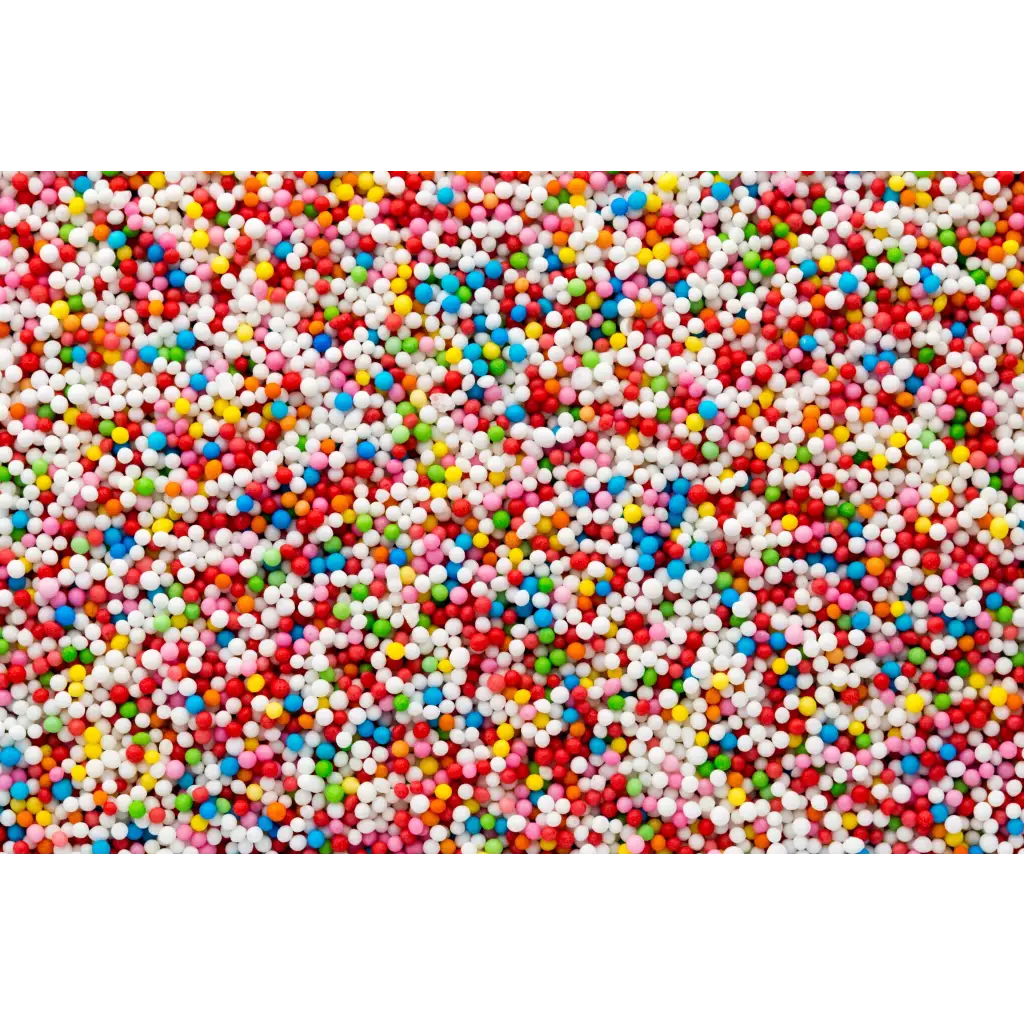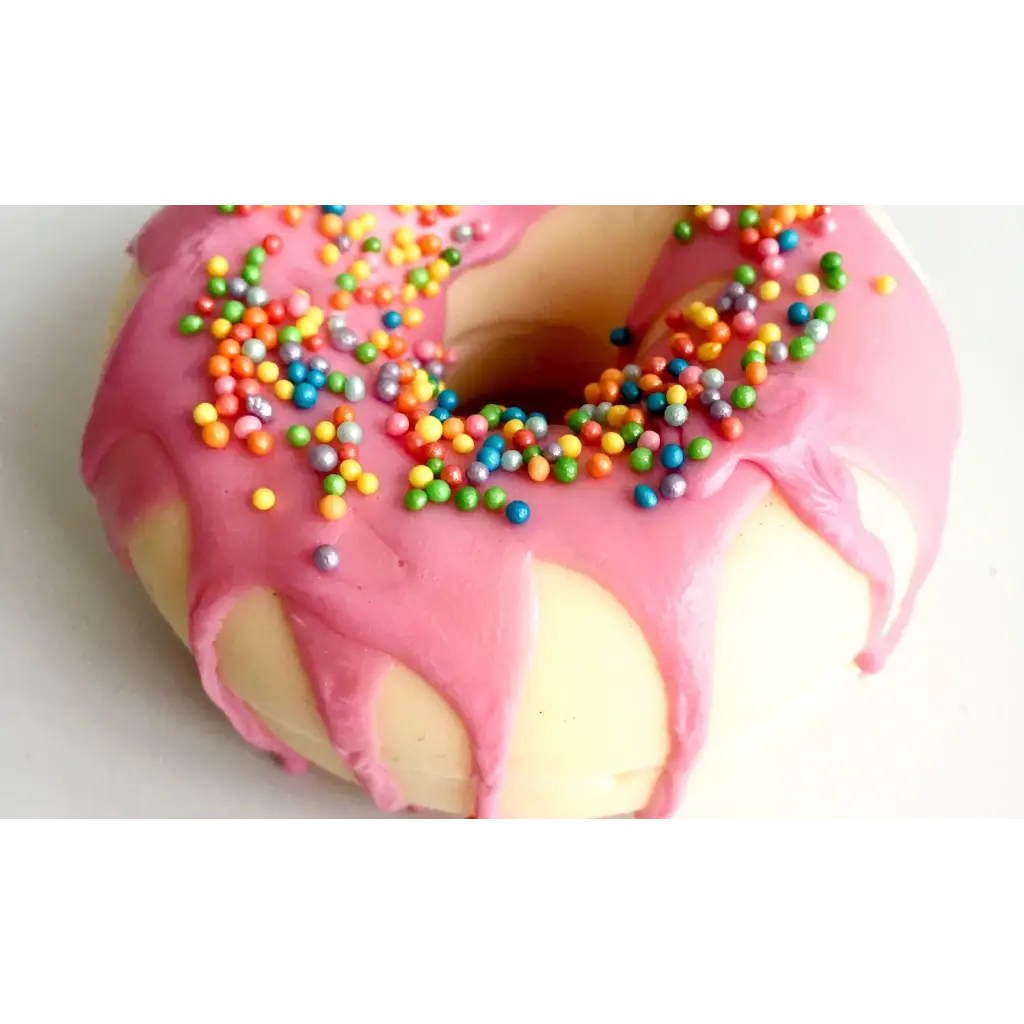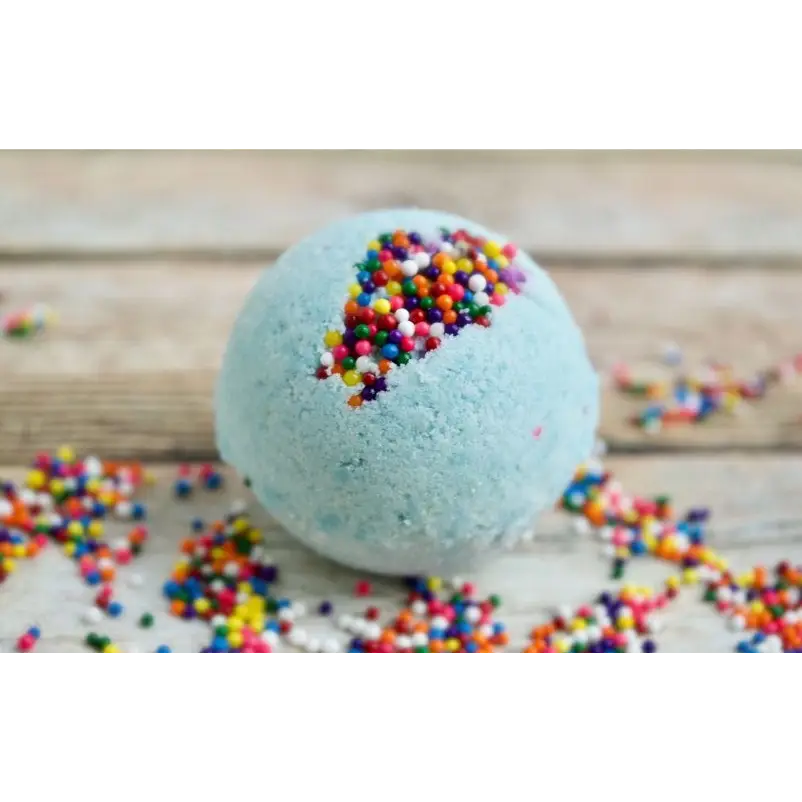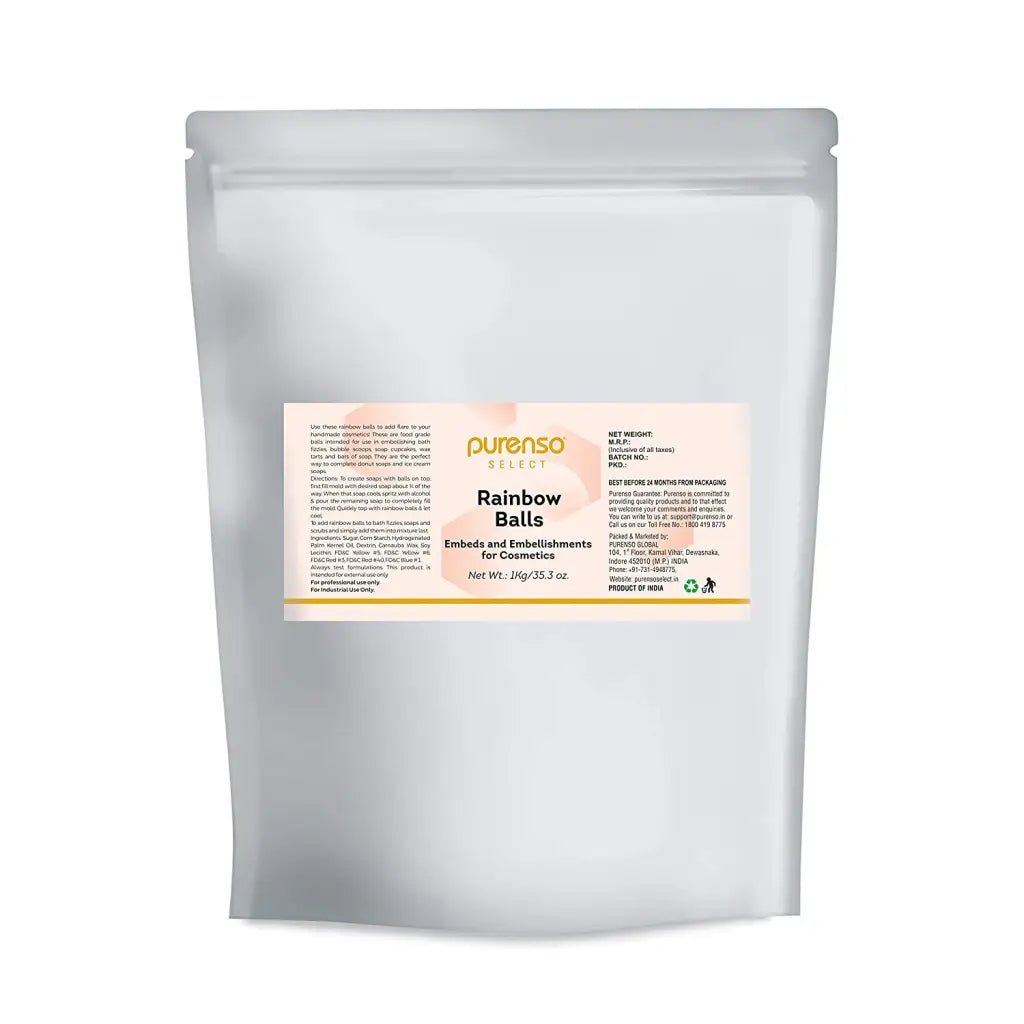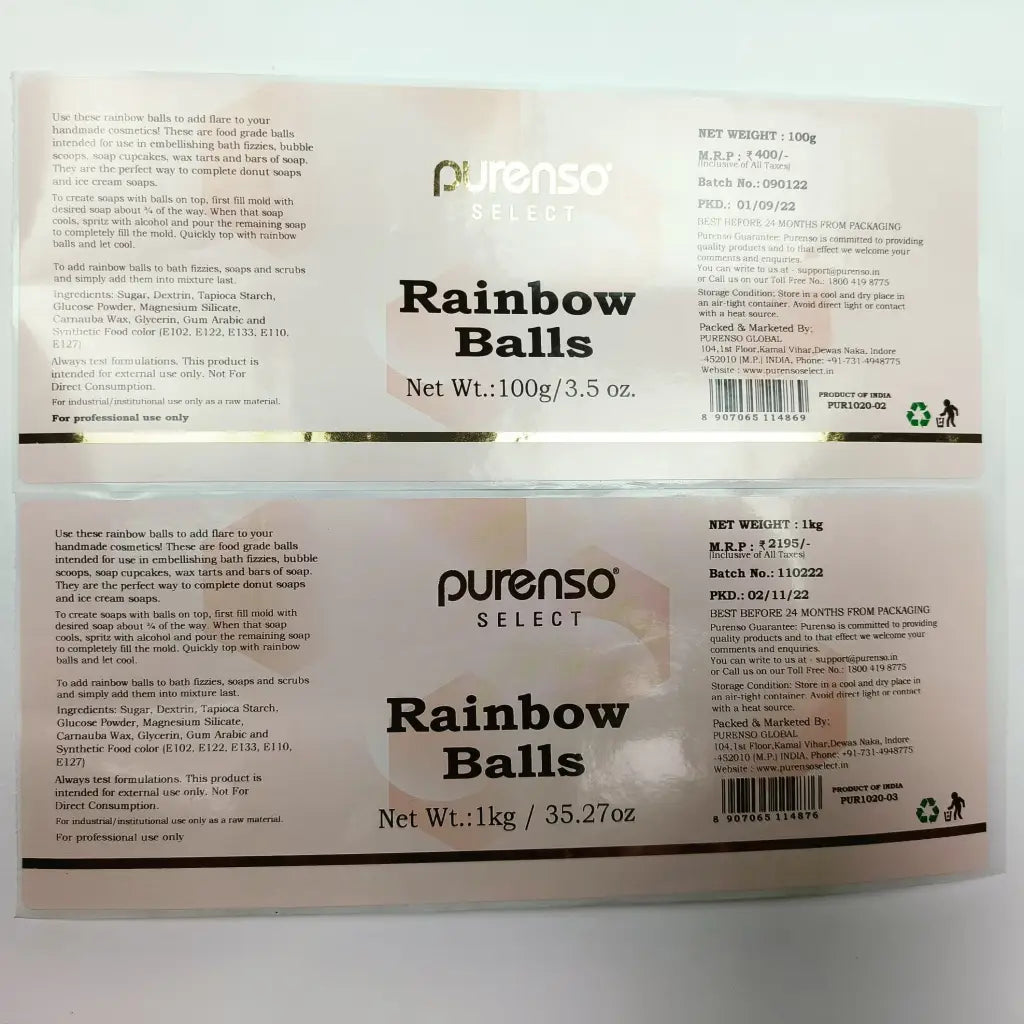 Description: Use these rainbow balls to add flare to your handmade cosmetics! These are food grade balls intended for use in embellishing bath fizzies, bubble scoops, soap cupcakes, wax tarts and bars of soap. They are the perfect way to complete donut soaps and ice cream soaps. 
Directions: To create soaps with balls on top, first fill mold with desired soap about ¾ of the way. When that soap cools, spritz with alcohol and pour the remaining soap to completely fill the mold. Quickly top with rainbow balls and let cool.

To add rainbow balls to bath fizzies, soaps and scrubs and simply add them into mixture last.
Ingredients: Sugar, Corn Starch, Hydrogenated Palm Kernel Oil, Dextrin, Carnauba Wax, Soy Lecithin, FD&C Yellow #5, FD&C Yellow #6, FD&C Red #3, FD&C Red #40, FD&C Blue #1.