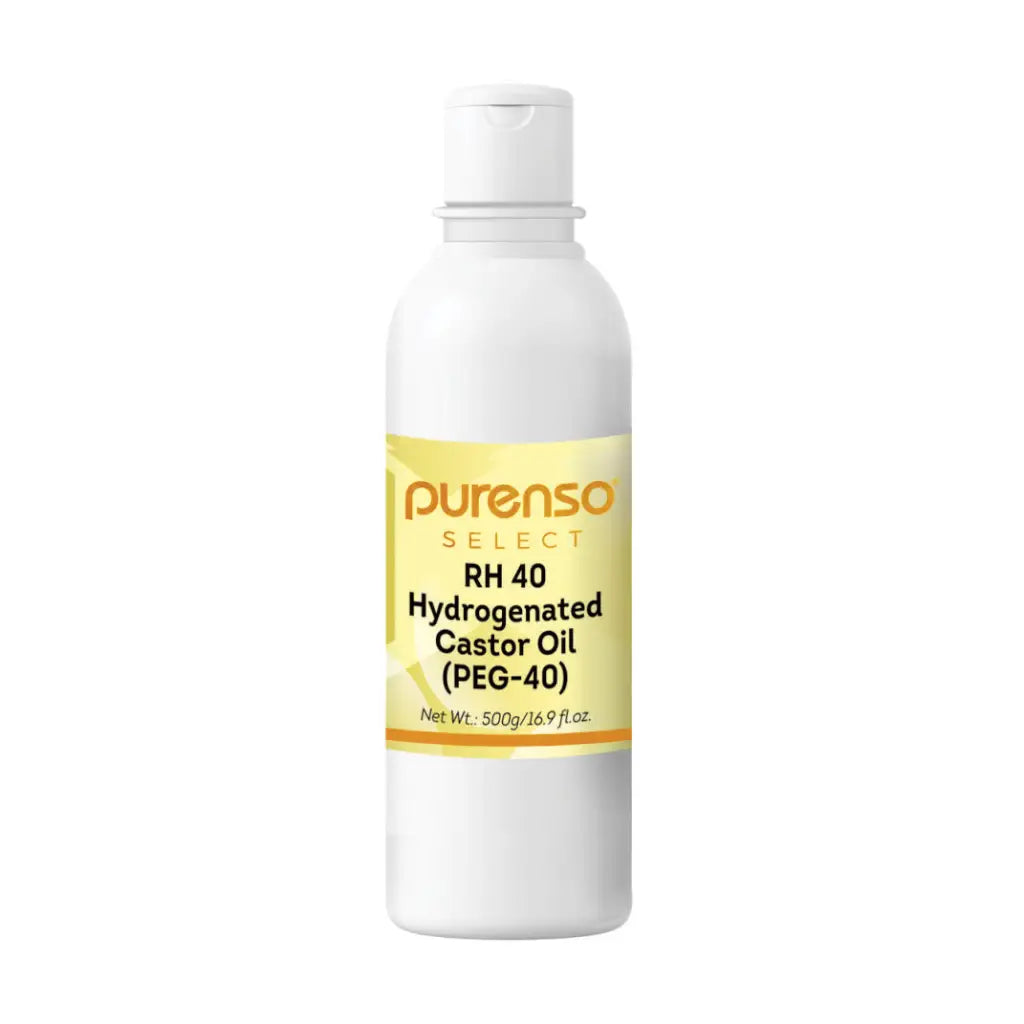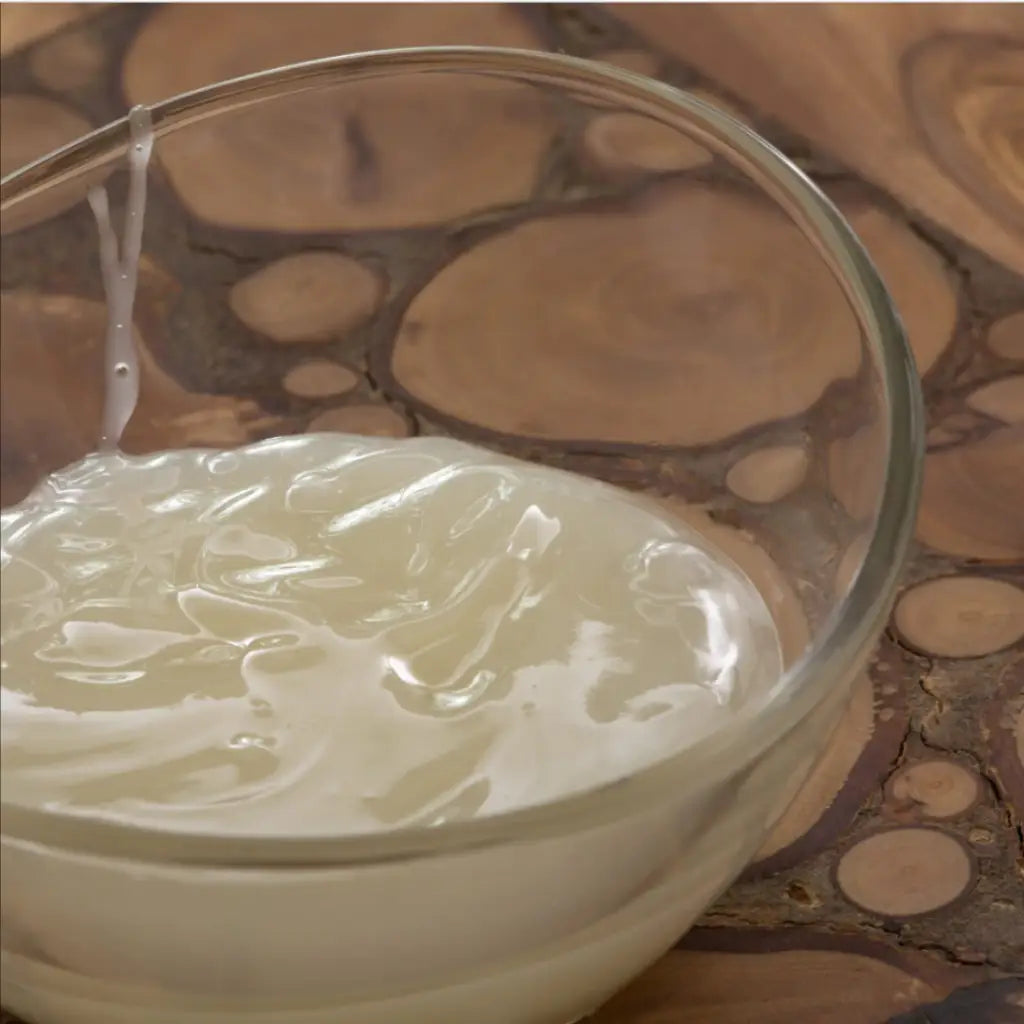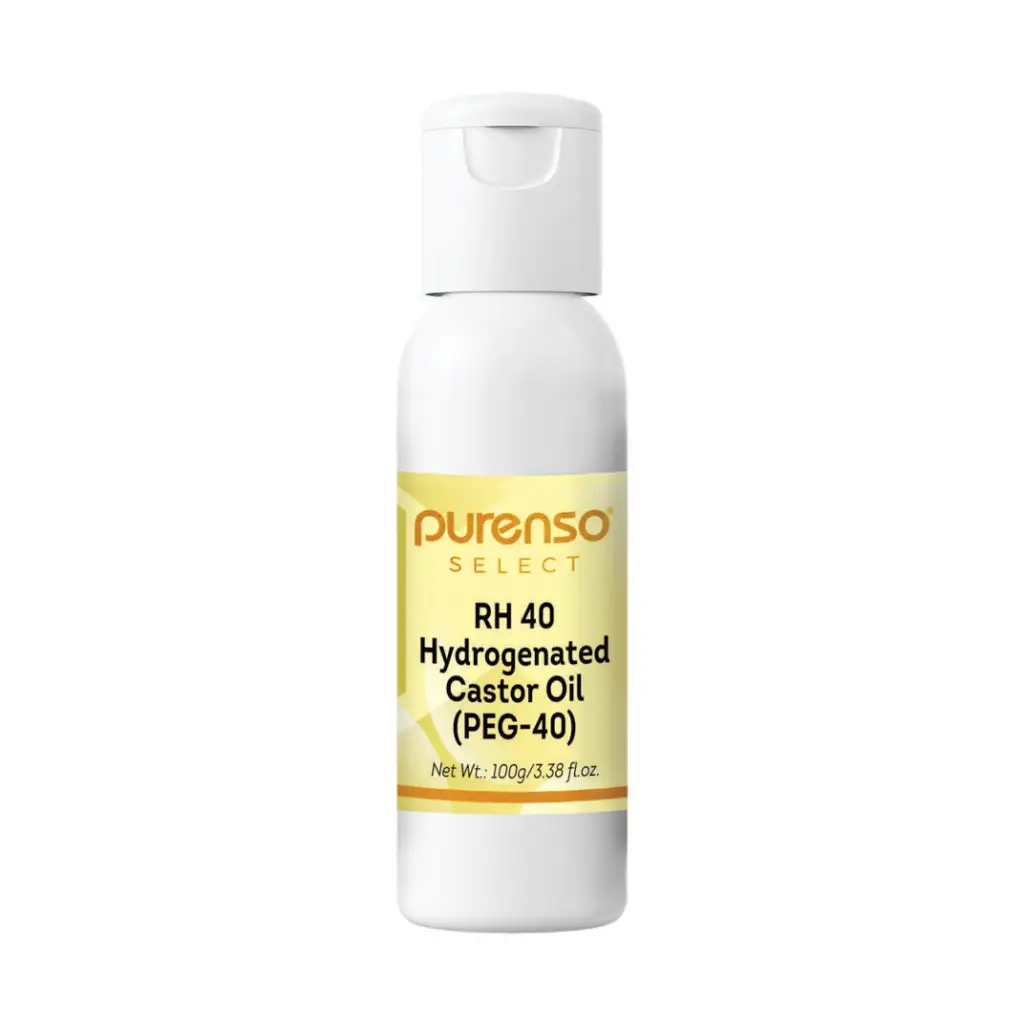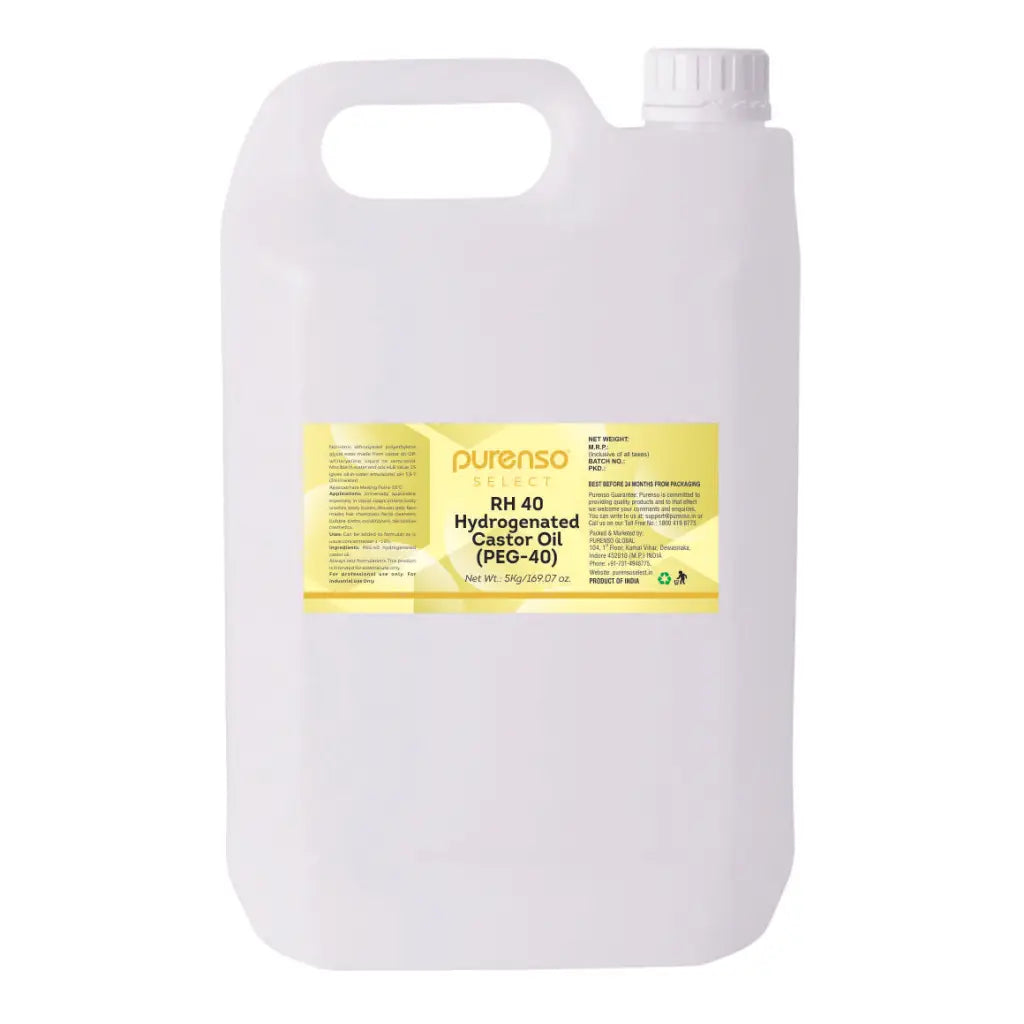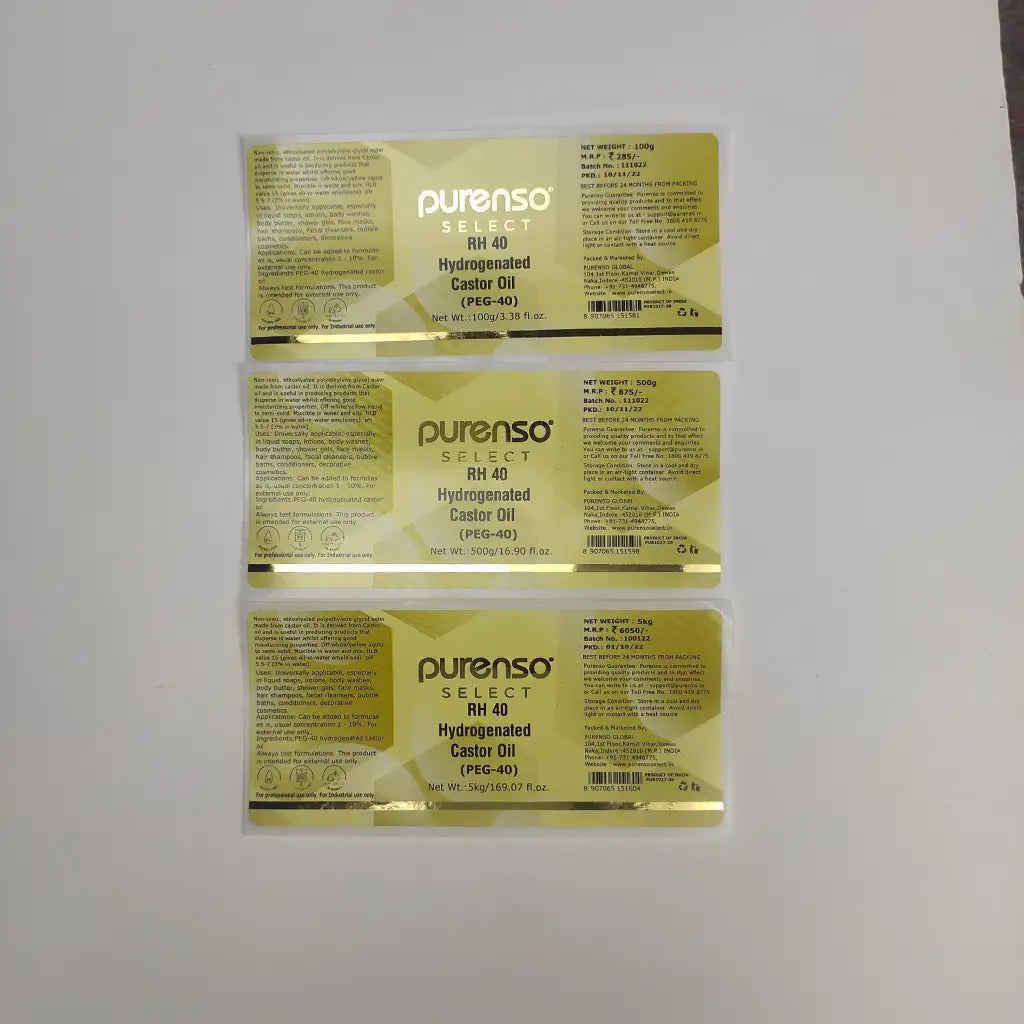 RH 40 - Hydrogenated Castor Oil (PEG-40)
Multifunctional Oil-in-Water Emulsifier

Description: Non-ionic, ethoxlyated polyethylene glycol ester made from castor oil. It is derived from Castor oil and is useful in producing products that disperse in water whilst offering good moisturizing properties. Off-white/yellow liquid to semi-solid. Miscible in water and oils. HLB value 15 (gives oil-in-water emulsions). pH 5.5-7 (3% in water).
Approximate Melting Point: 30°C
Benefits:
Multifunctional agent that can be used as emulsifier, surfactant and solubilizer
Useful also as foam booster and solubilizer of extracts, perfumes and vitamins

It has a surfactant ability which acts as a cleansing agent, lifting dirt from the skin and hair.
Use: Universally applicable, especially in liquid soaps, lotions, body washes, body butter, shower gels, face masks, hair shampoos, facial cleansers, bubble baths, conditioners, decorative cosmetics.
Application: Can be added to formulas as is, usual concentration 1 - 10%. For external use only.
Note: PEG 40 is suggested for use as the primary, if not sole, solubilizing agent or emulsifier in cosmetic applications such as sprays, serums, lotions and oil-free creams. It is added to oils in the oil phase for its stronger solubilizing qualities. 
Ingredients: PEG-40 hydrogenated castor oil