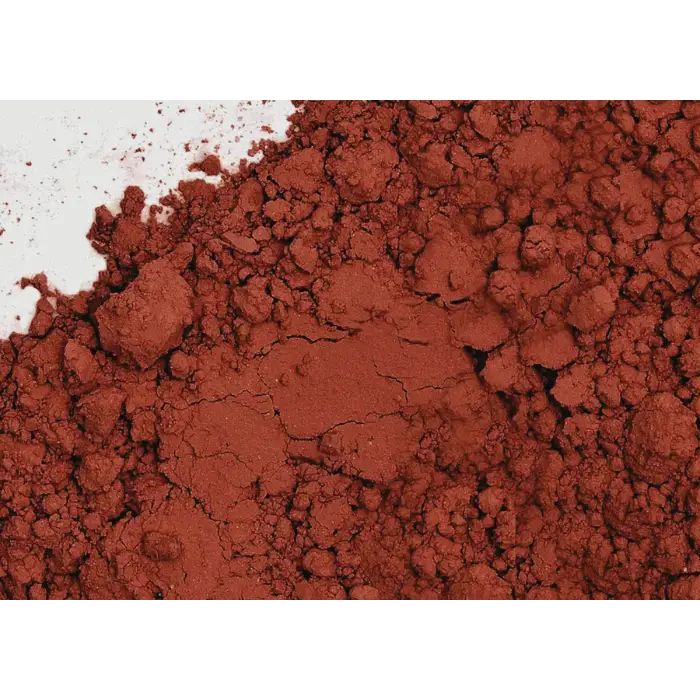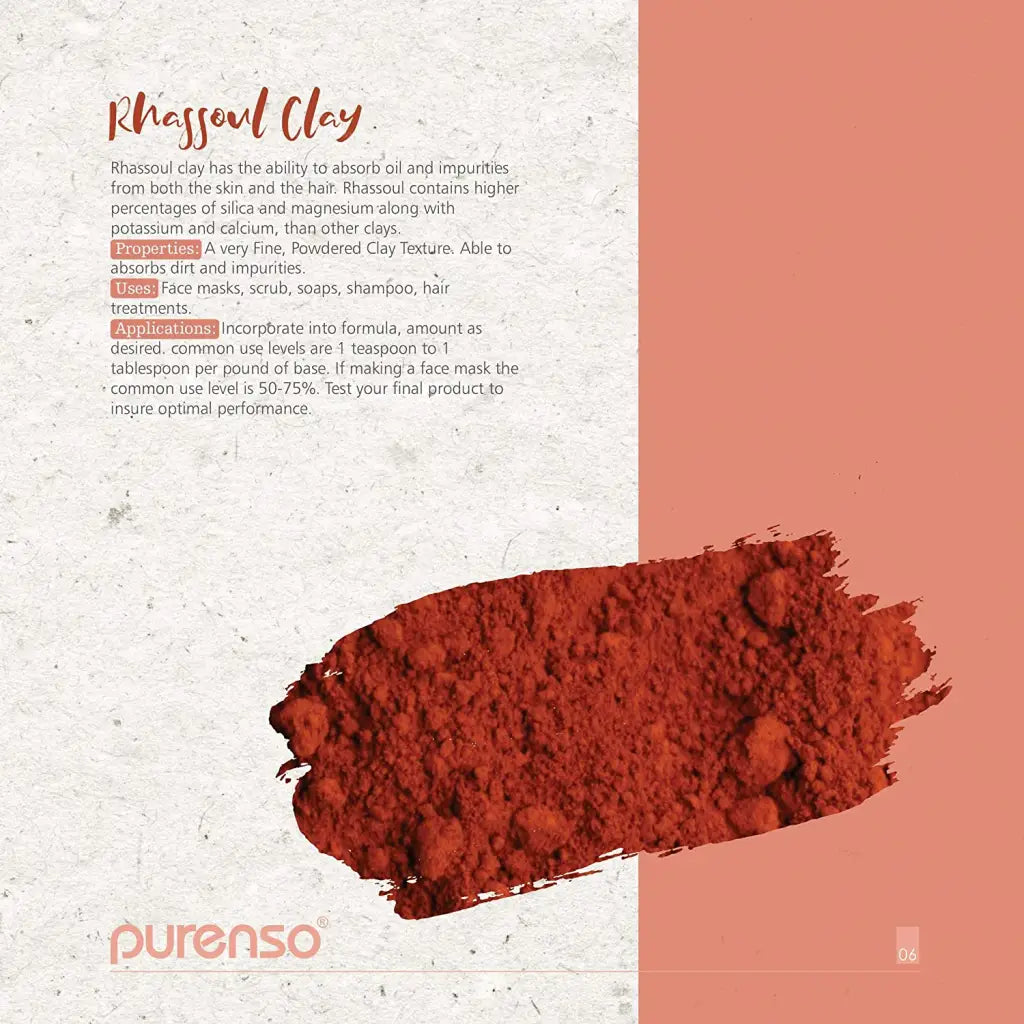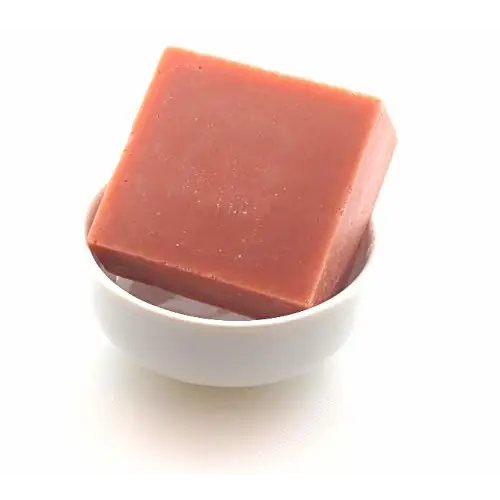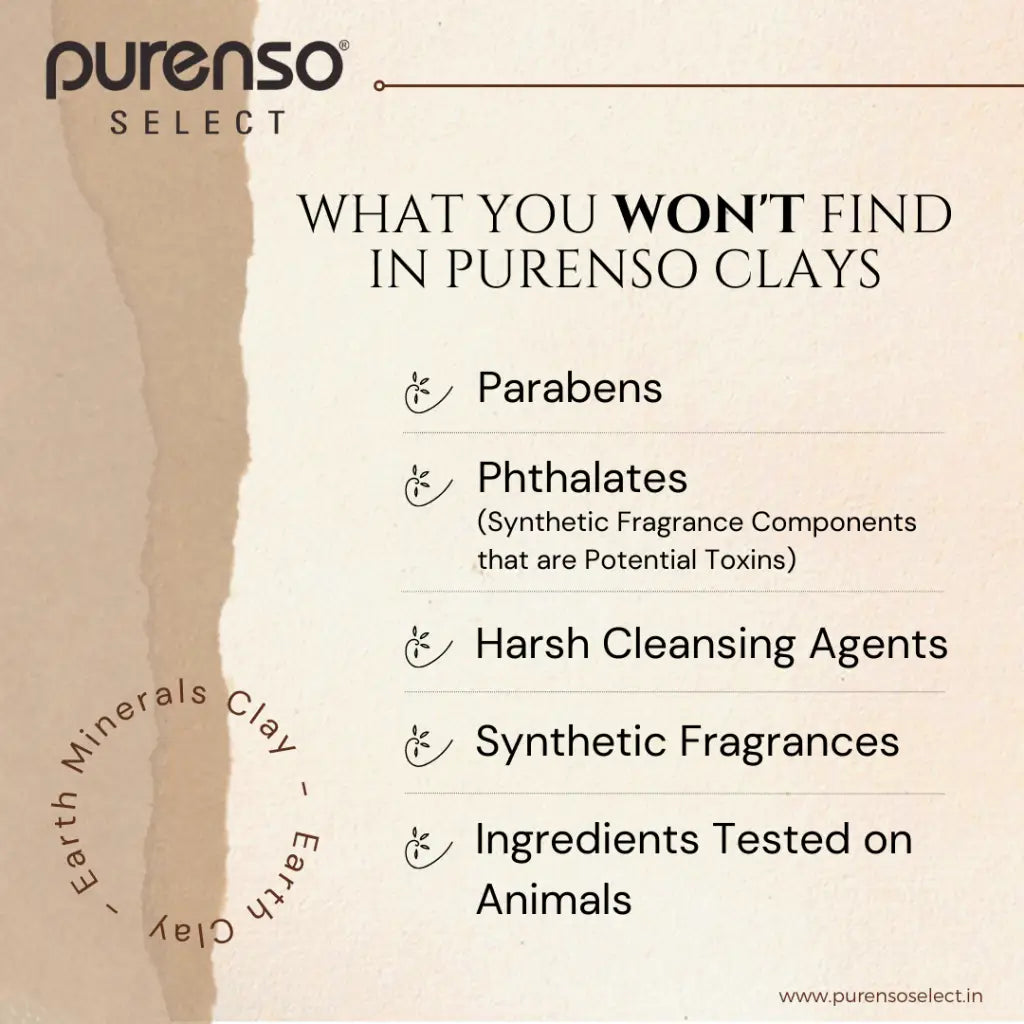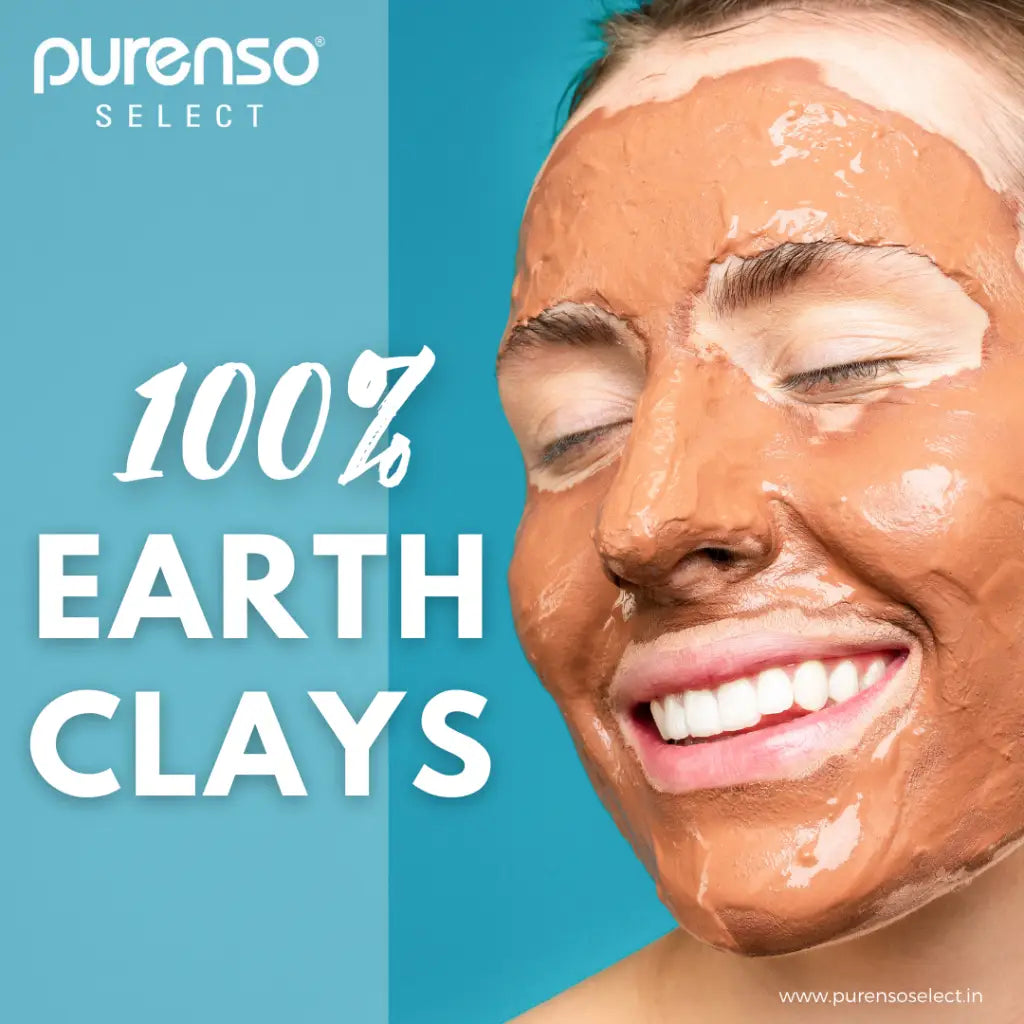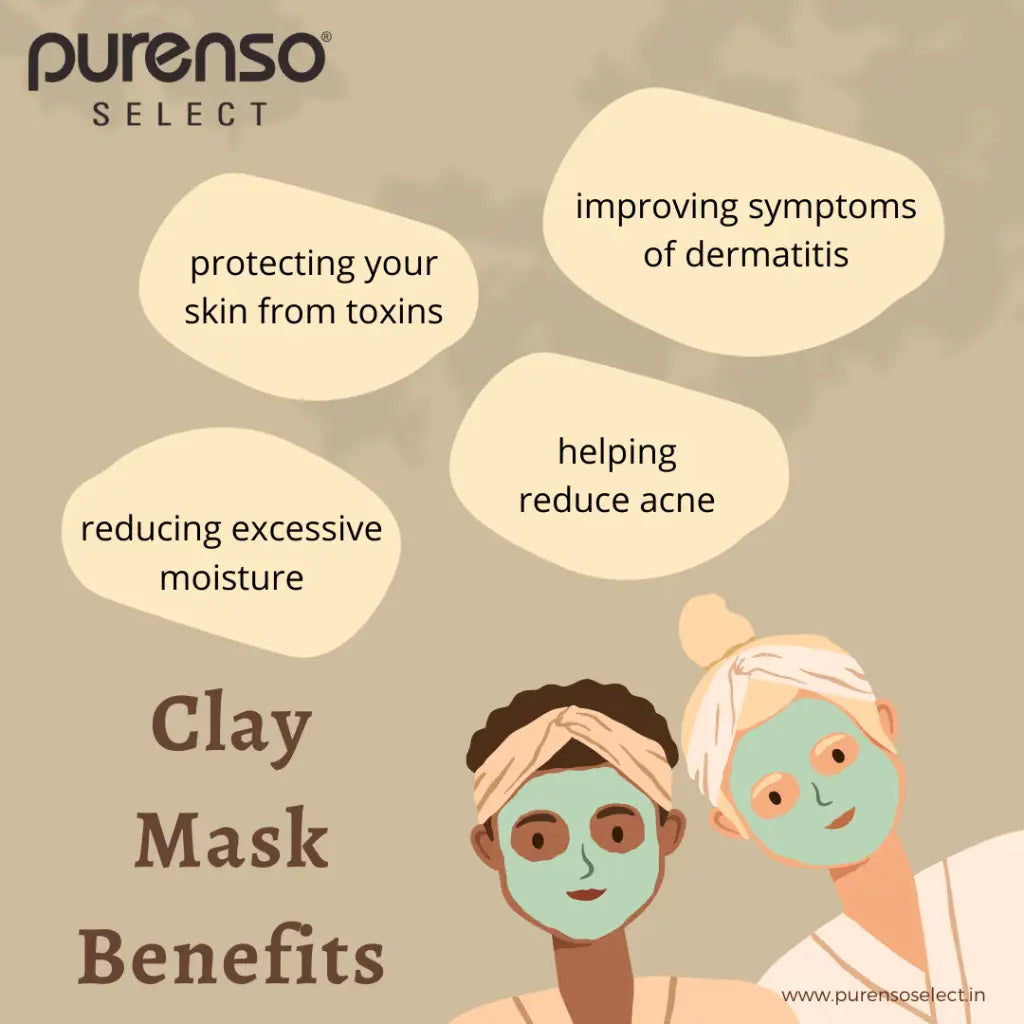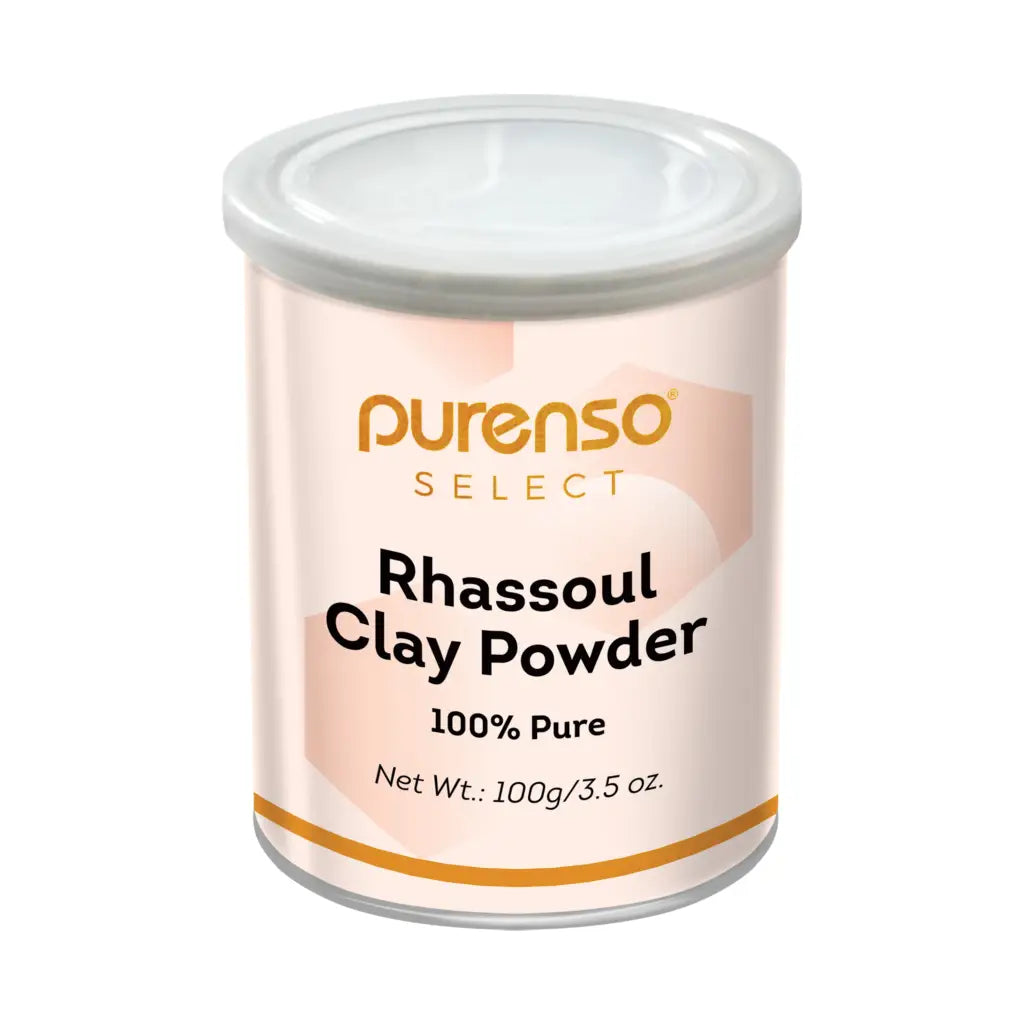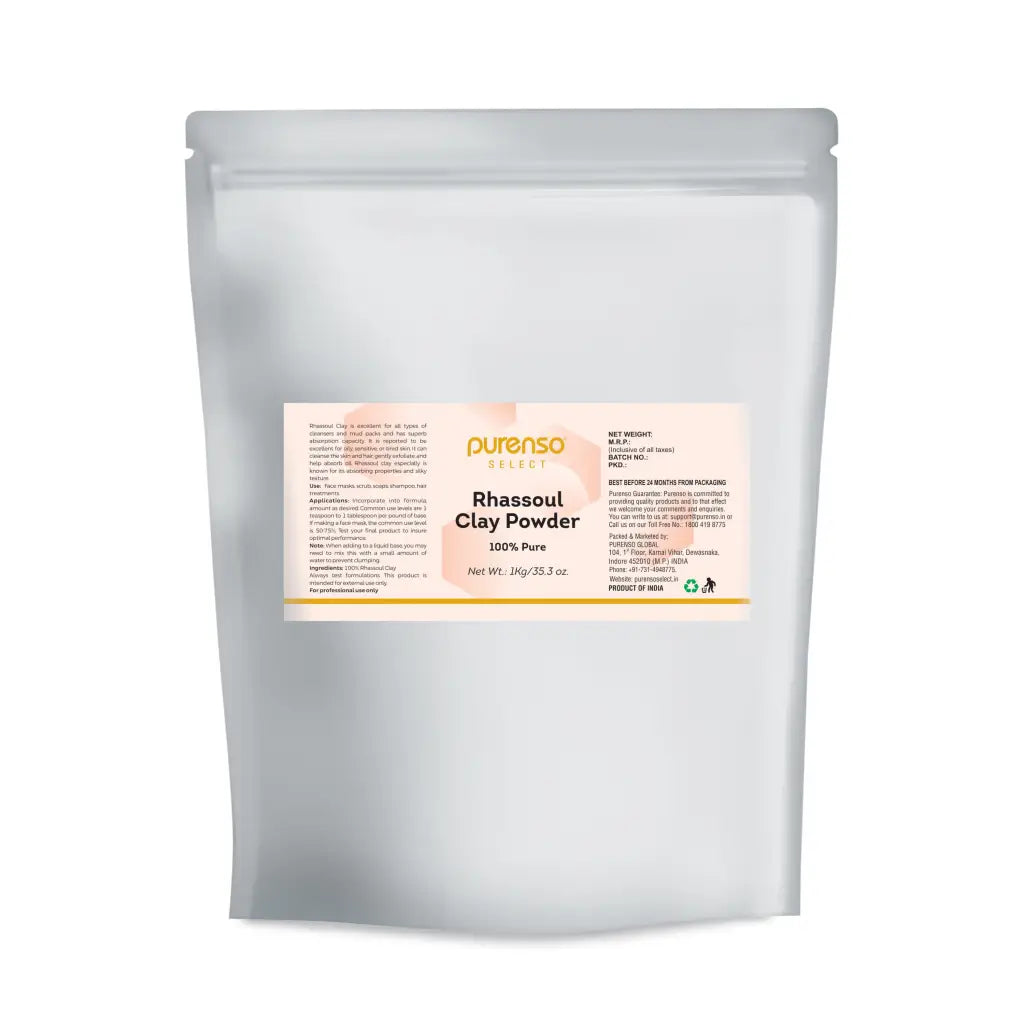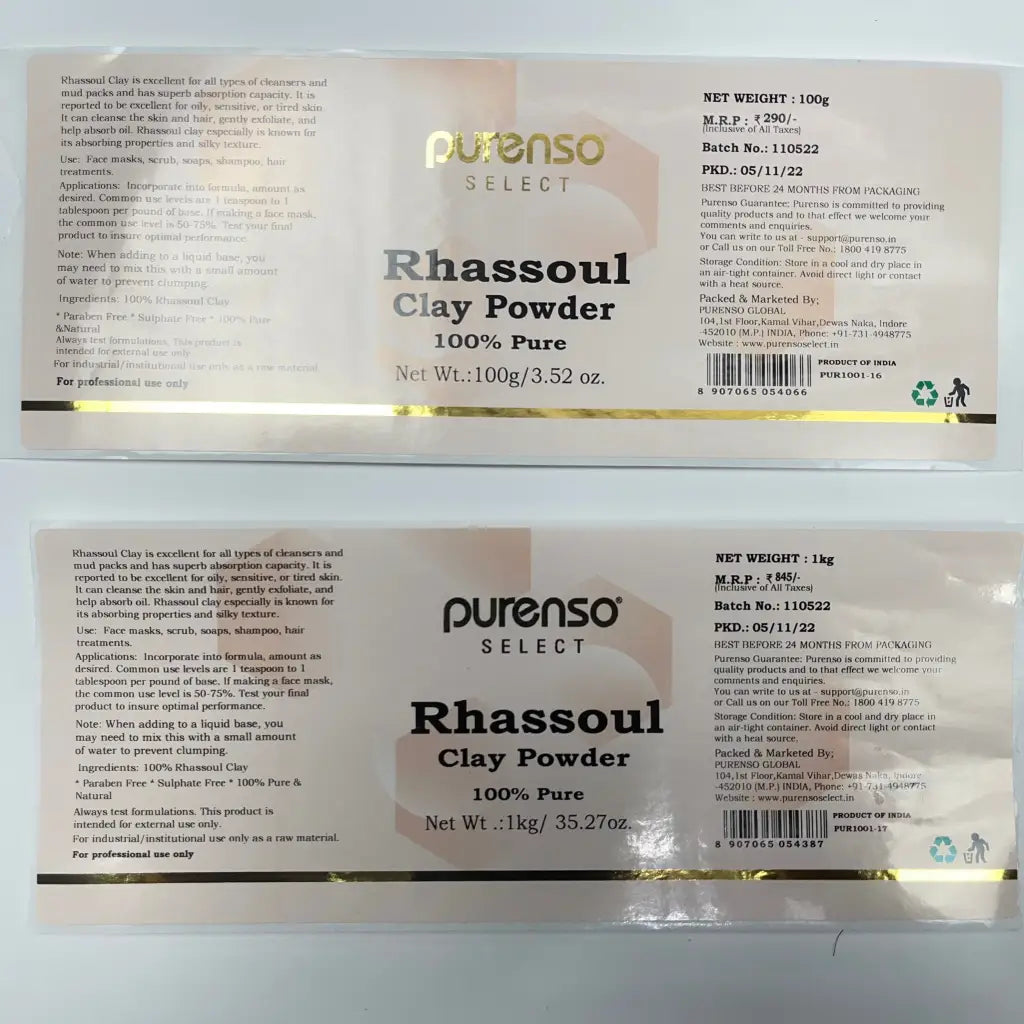 Description: Rhassoul Clay is excellent for all types of cleansers and mud packs and has superb absorption capacity. It is reported to be excellent for oily, sensitive, or tired skin. It can cleanse the skin and hair, gently exfoliate, and help absorb oil. Rhassoul clay especially is known for its absorbing properties and silky texture. 
Ingredients: 100% Rhassoul Clay
Benefits:
It contains larger amounts of calcium, potassium, magnesium, silica, and trace minerals.
It also boasts a higher absorption rate, which makes it ideal for detox and cleansing. 
Its active compounds are quickly absorbed into the skin, leaving it soft and smooth.
 Use: Face masks, scrub, soaps, shampoo, hair treatments.
Applications: Incorporate into formula, amount as desired. Common use levels are 1 teaspoon to 1 tablespoon per pound of base. If making a face mask, the common use level is 50-75%. Test your final product to insure optimal performance.
Note: When adding to a liquid base, you may need to mix this with a small amount of water to prevent clumping.