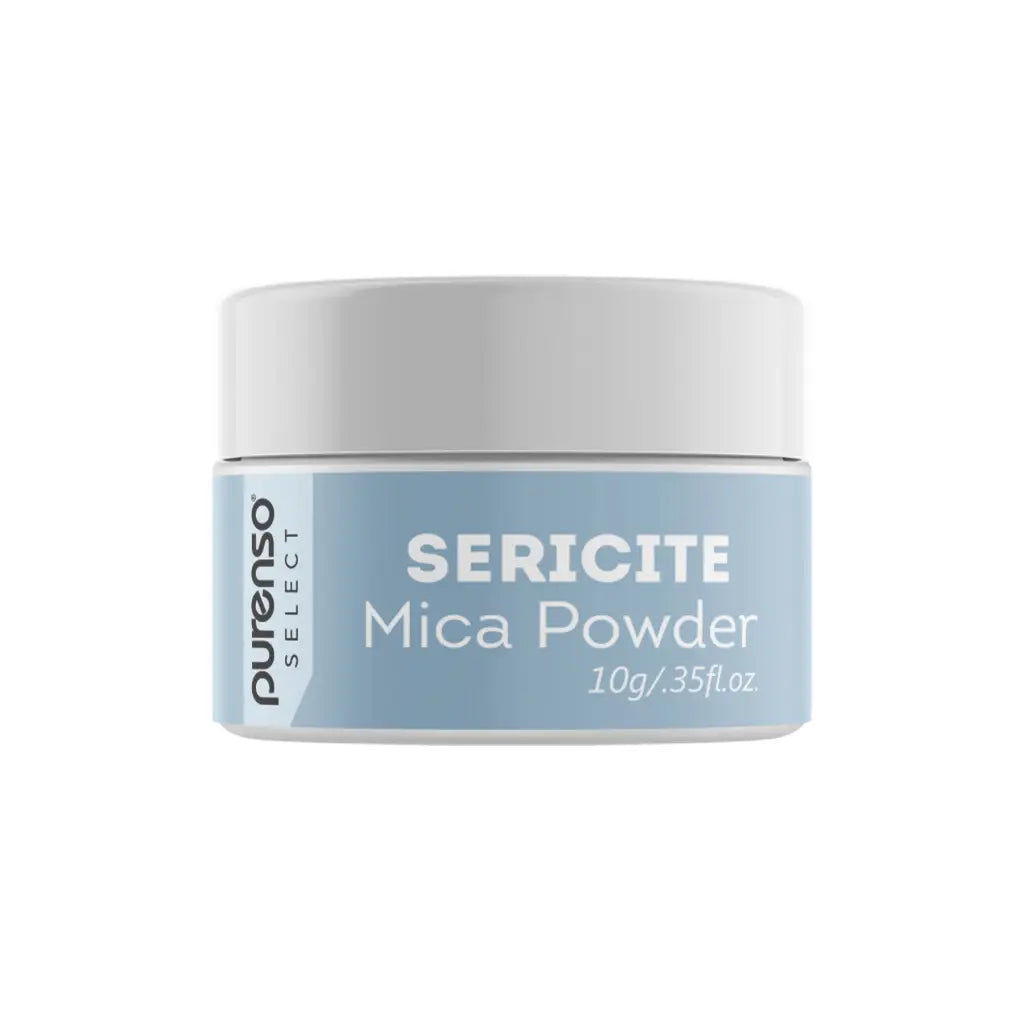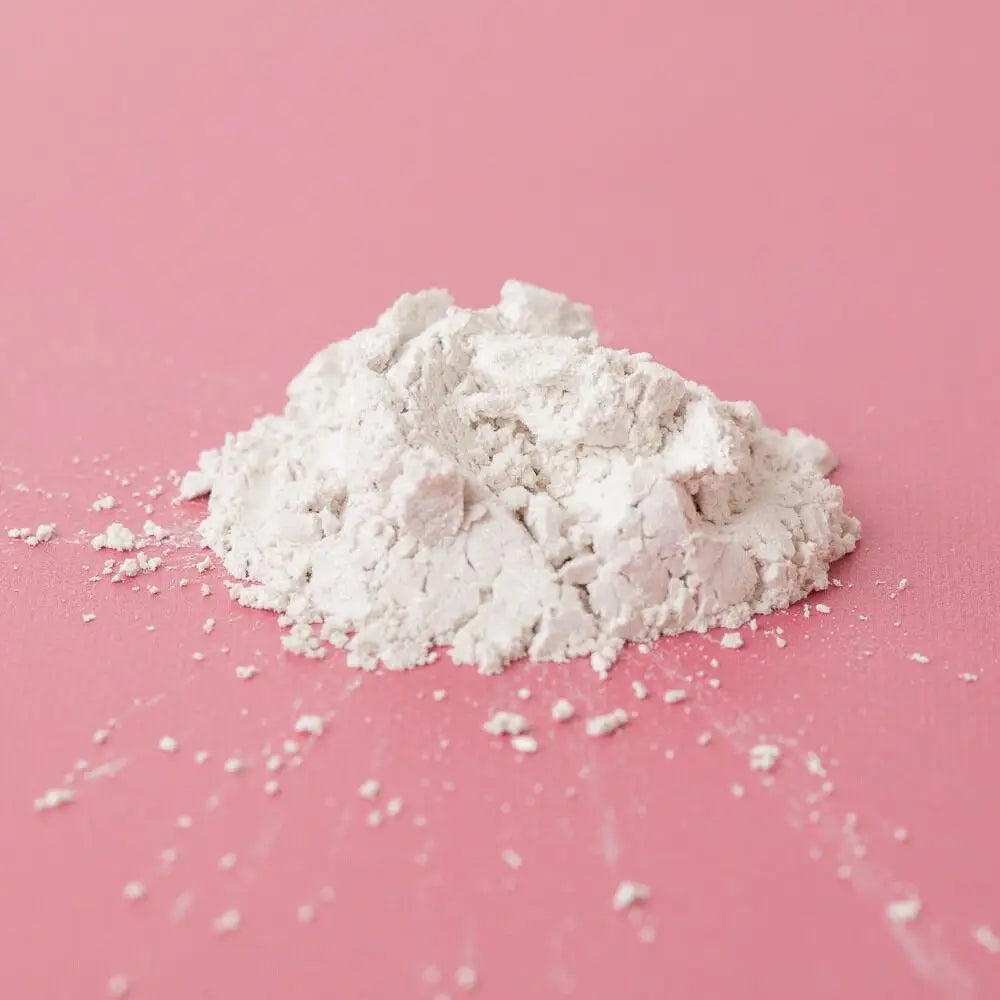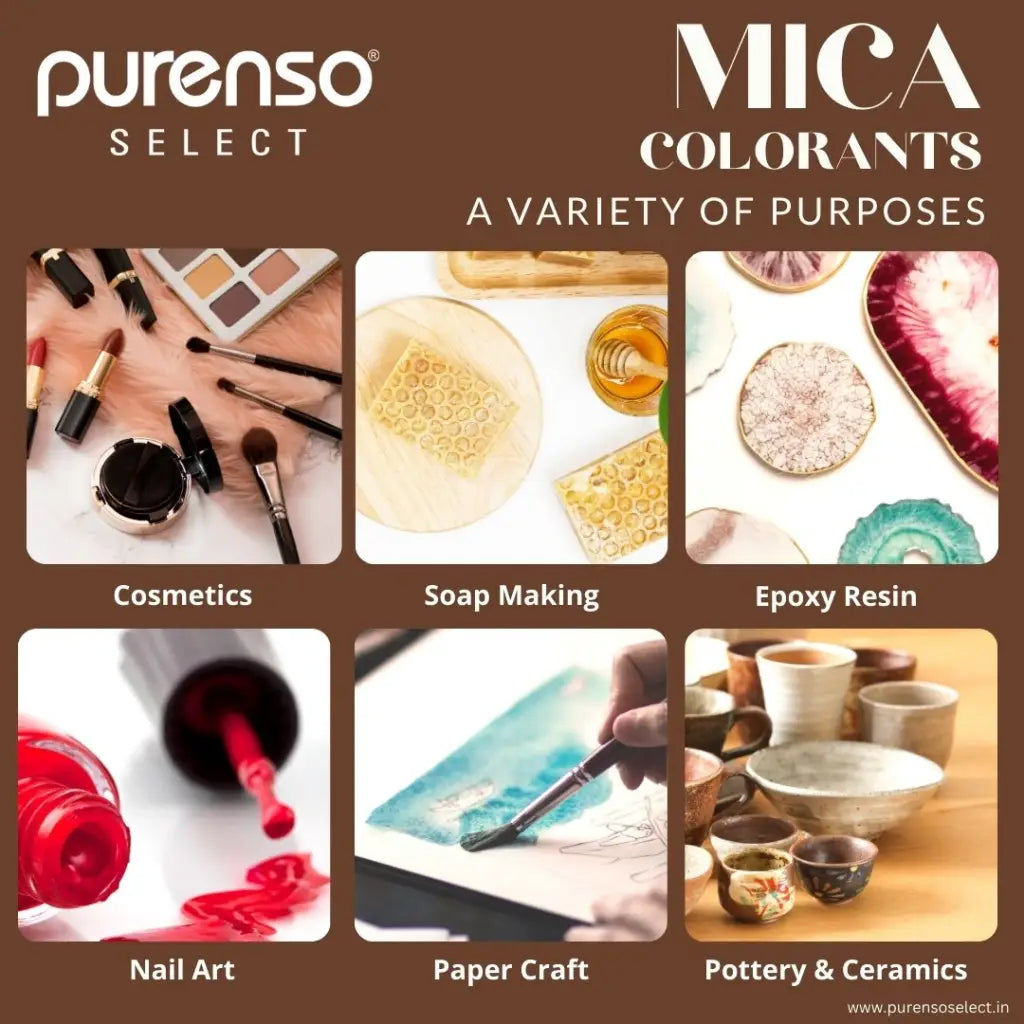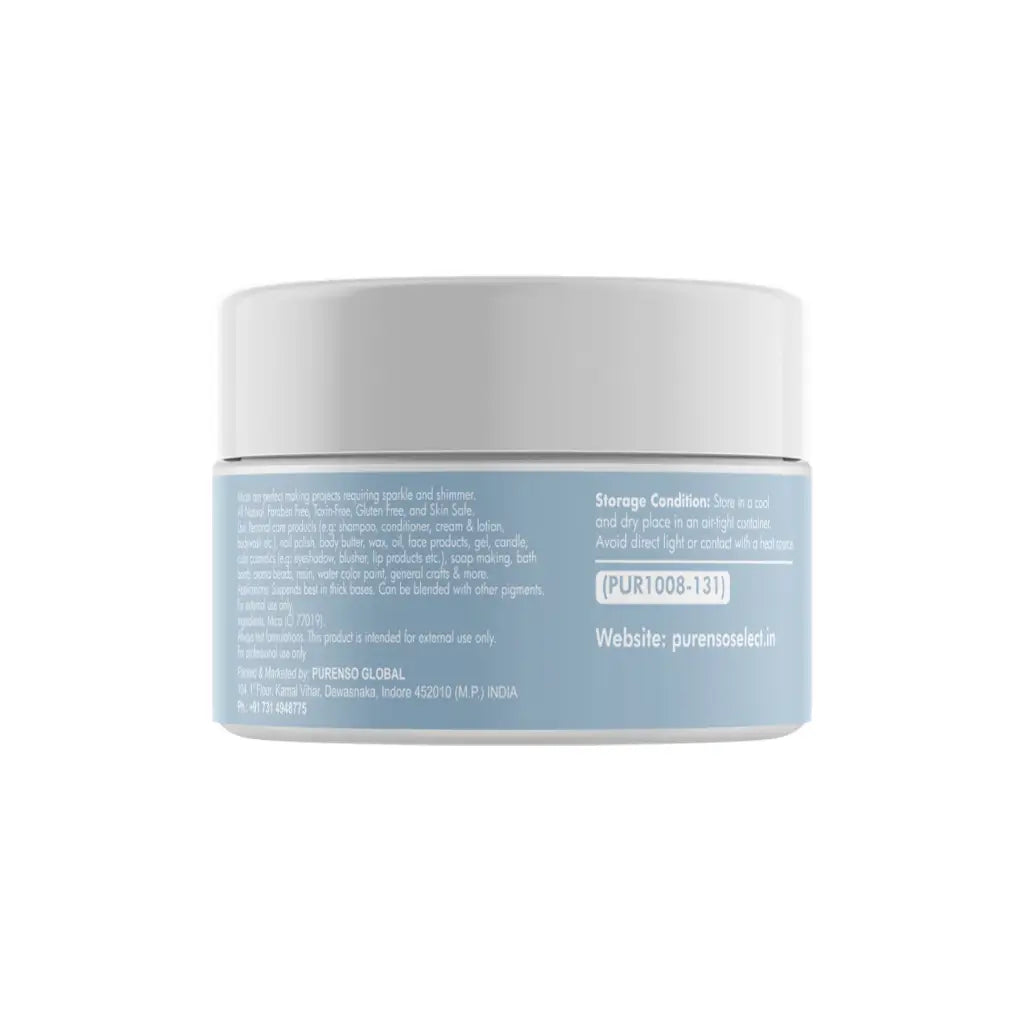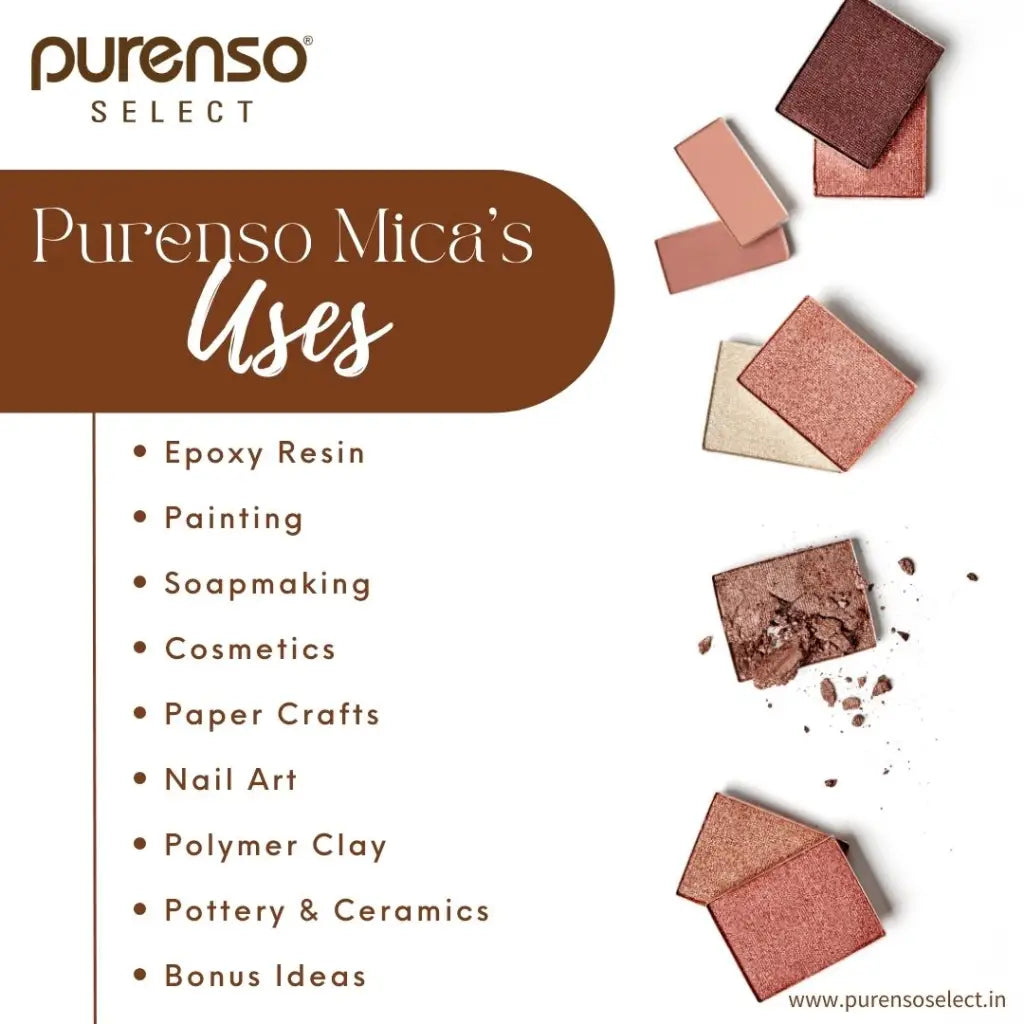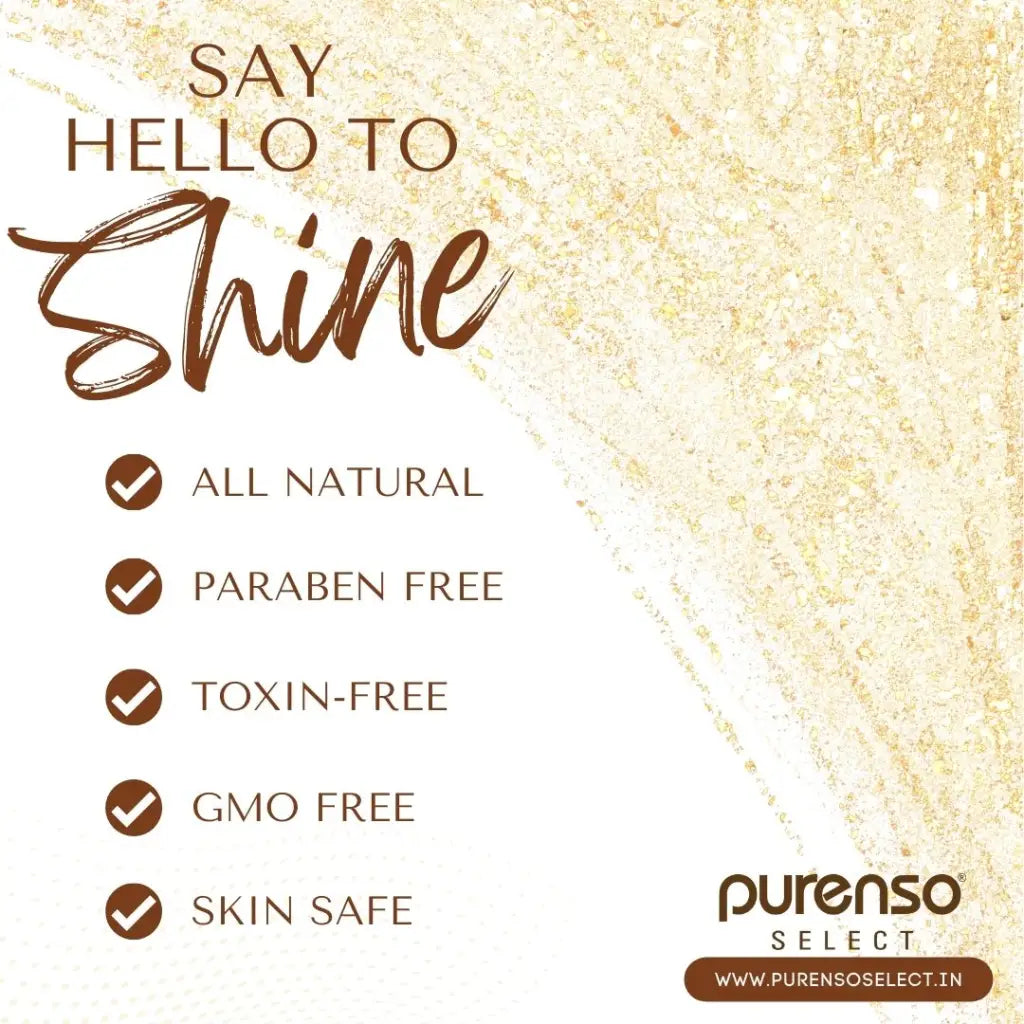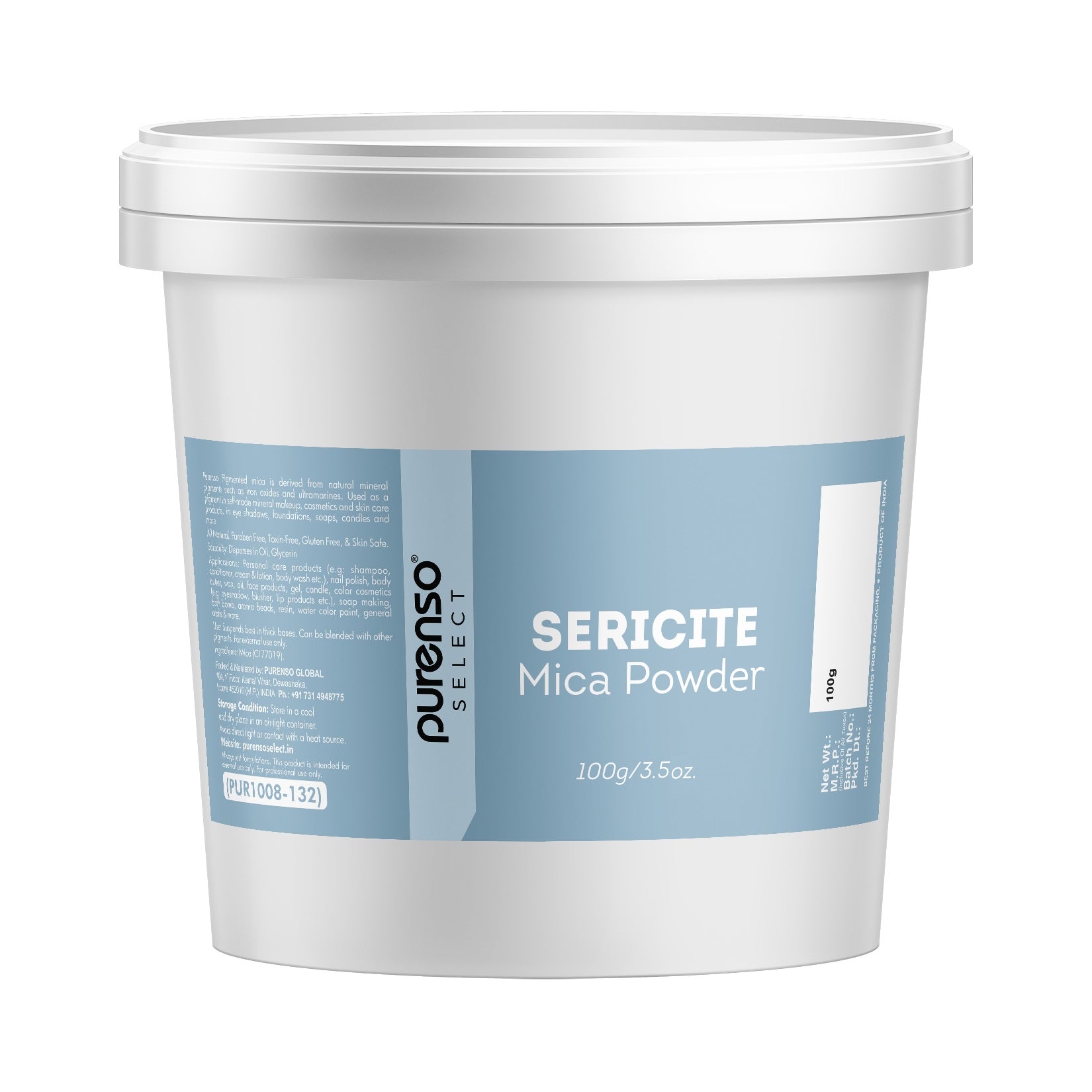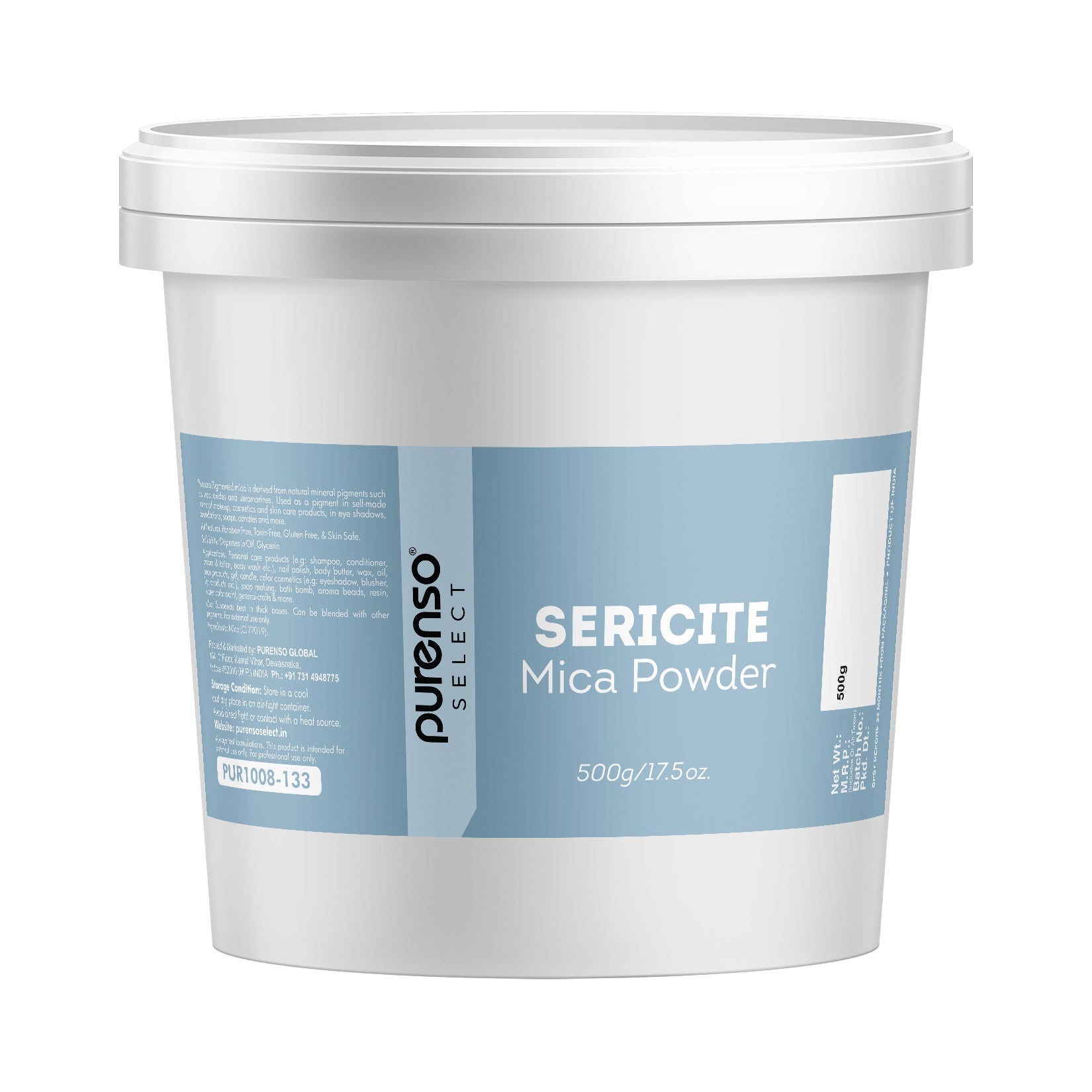 Description: Sericite mica is a natural powdered mica with a fine grain size and silky shine. It is used as a talc substitute for powdered make up bases. Sericite mica is a semi-sheer fine off white powder that is hydrated potassium alumina silicate. It is commonly found in cosmetics thanks to its airbrushing and adhesion properties.
It will increase adhesion and translucency of your makeup add a silky soft feel to your powdered products without clogging pores. It reflects light and is low luster. Coverage is low so this product is best suited for light to medium foundations and eye shadows. Insoluble but miscible in water.
Why do we use it in formulations?
Sericite mica plays many roles in cosmetic formulations. It diffuses the appearance of light, giving the skin a more airbrushed appearance and making makeup appear more life-like. It absorbs oil relatively well and helps boost adhesion. It is also used to improve slip and dilute pigments. If you want to make makeup, sericite mica is essential.
Benefits:
Excellent texturizer in various face powders providing great slip and superior adherence to the skin
Enhances the spreadability and provides better coverage and wearability
Helps minimize the appearance of fine lines, wrinkles, and blemishes
Imparts a matte look and superb soft focus properties

Can replace talc in formulas
Applications: Face powders, eye shadow, blush, foundations, lipsticks, creams and lotions.
Use: Add as is to formula. Typical use level is 0.5 -100% depending on formula. For external use only.
Scent: Slightly dusty
Solubility: Insoluble
Texture: Soft, smooth powder
Ingredients: Mica (CI 77019)
Please Note: Monitors vary in the way that they render colors. The color of this product may differ slightly from the color that you see on your monitor screen.