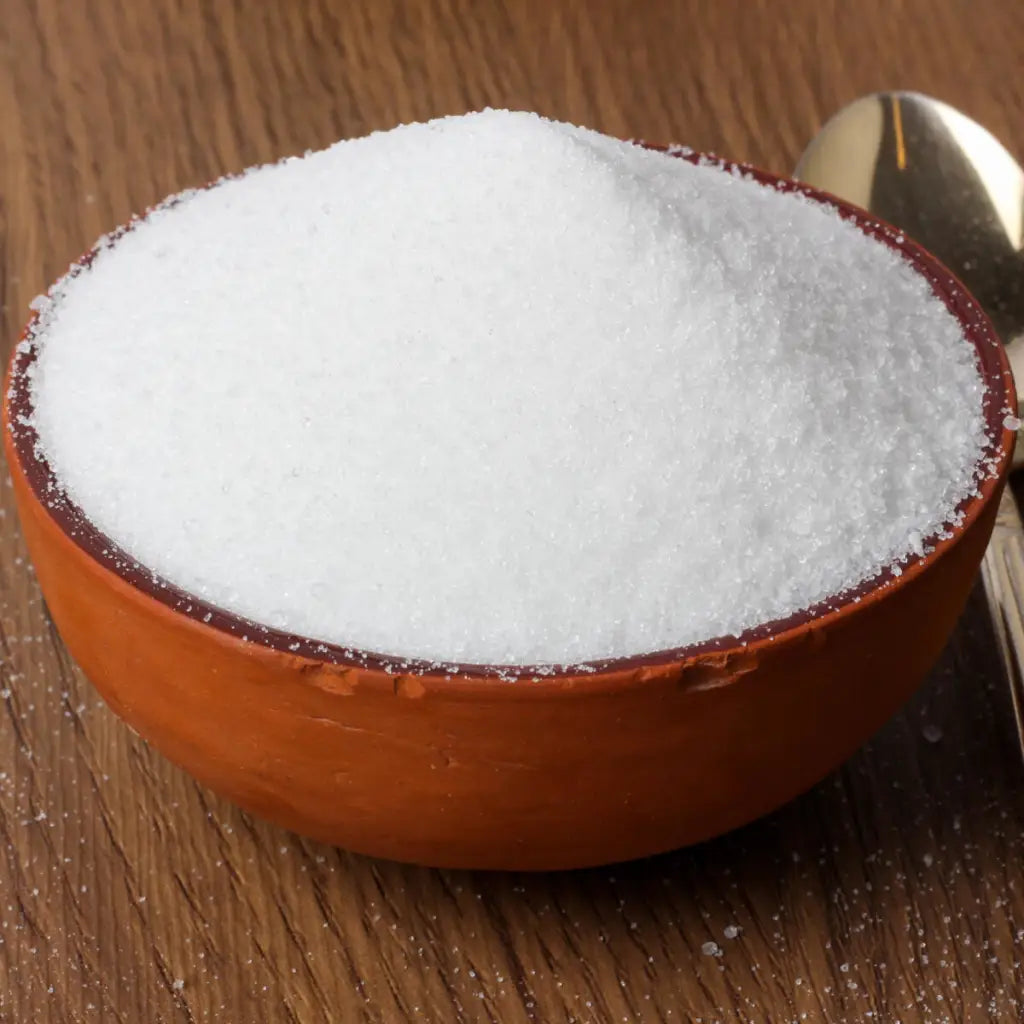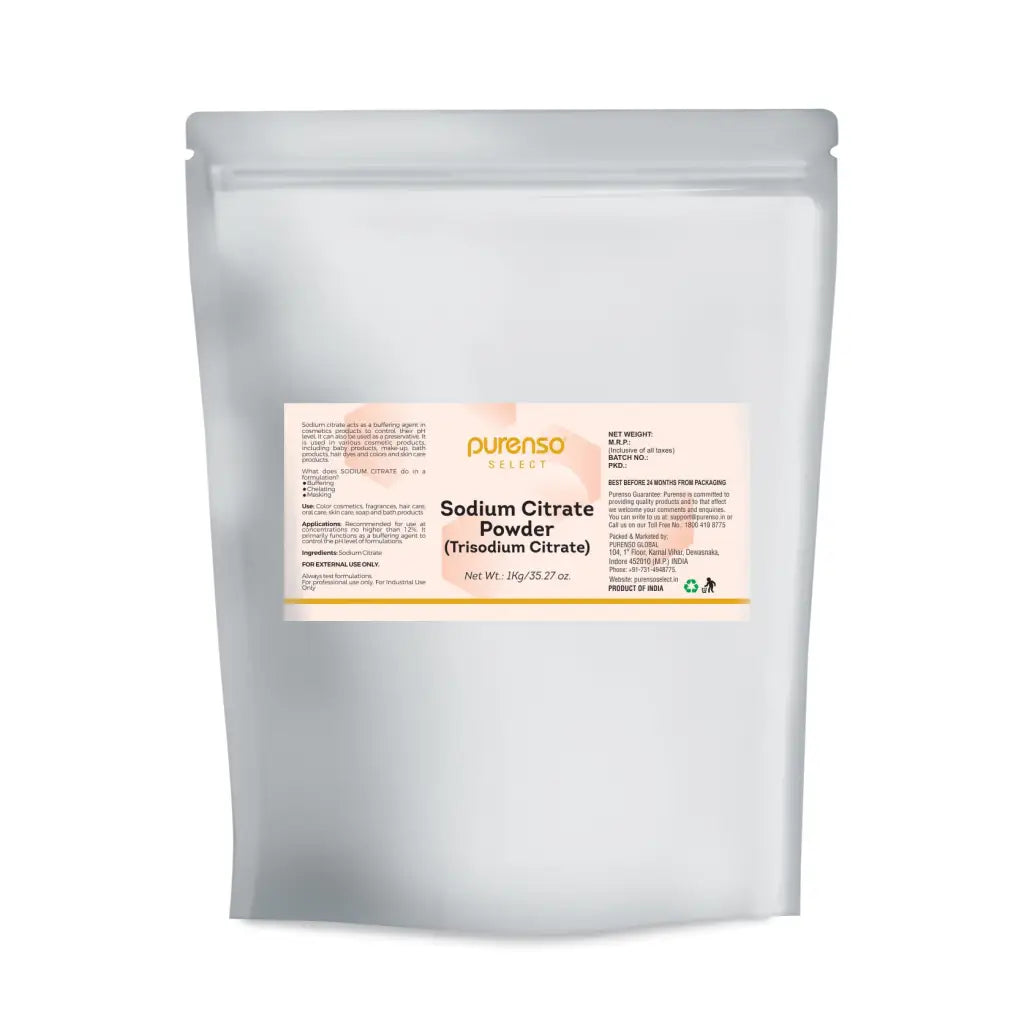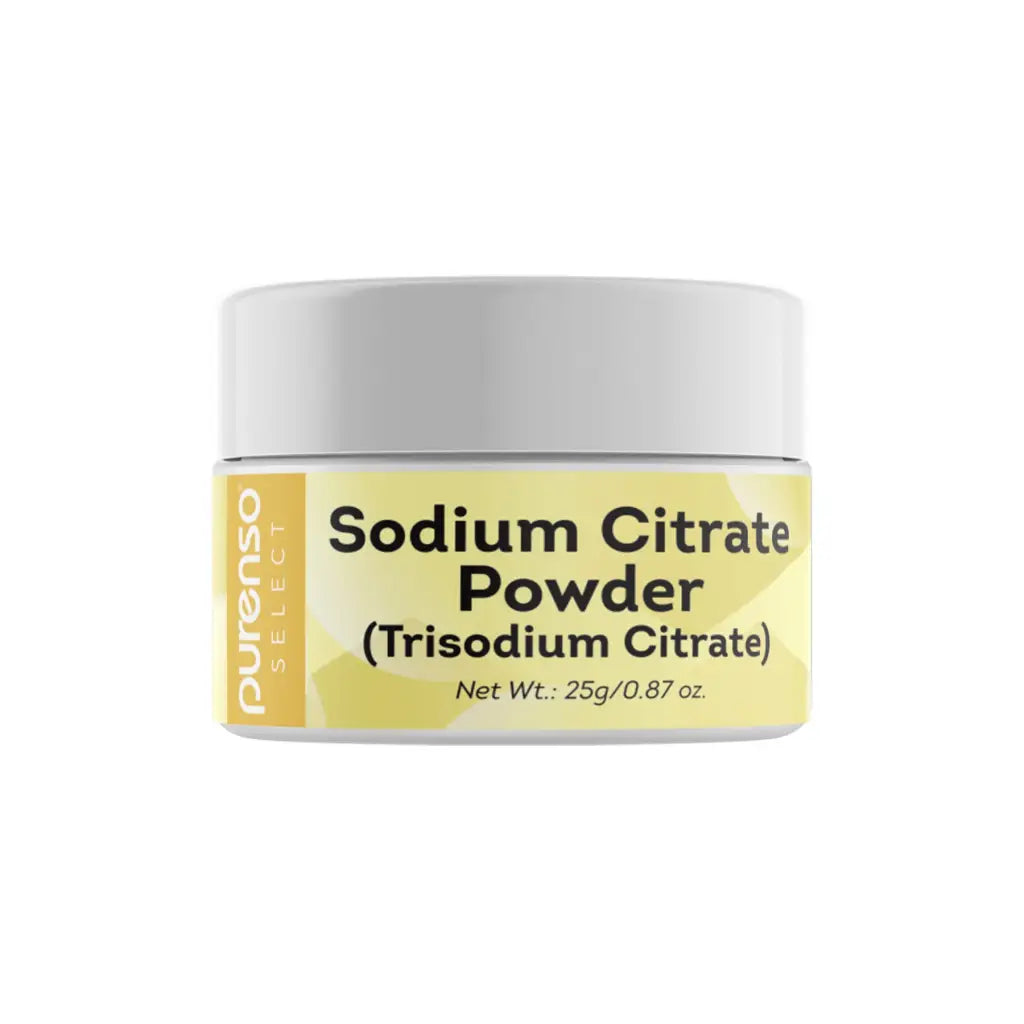 Sodium Citrate Powder (Trisodium Citrate)
Description: Sodium citrate acts as a buffering agent in cosmetics products to control their pH level. It can also be used as a preservative. It is used in various cosmetic products, including baby products, make-up, bath products, hair dyes and colors and skin care products.
Trisodium citrate is a commonly used ingredient in a broad range of personal care products such as shower gels, shampoos and skin creams. It has proven to be an excellent buffering and chelating agent. Calcium and magnesium, but also iron and other metal ions form stable complexes with trisodium citrate, which has the advantage to be fully biodegradable and non-toxic. In combination with an acid, trisodium citrate counteracts pH fluctuations in the formulation and thereby prolongs the product's shelf life.
Synonyms: 1,2,3-Propanetricarboxylic acid, 2-hydroxy-, trisodium salt; Citric acid, trisodium salt; Sodium citrate; Sodium citrate anhydrous; Trisodium citrate; Citrato de trisodio, dihidrato; Citrate de trisodium, dihydrate; Trisodio citrato diidrato; Trinatriumcitraatdihydraat
What does SODIUM CITRATE do in a formulation?
Buffering

Chelating

Masking
Benefits:
Antioxidant-rich
Versatile
Prolongs shelf life of products
May be suitable for sensitive skin
Use: Colour cosmetics, fragrances, hair care, oral care, skin care, soap and bath products
Applications: Recommended for use at concentrations no higher than 12%. It primarily functions as a buffering agent to control the pH level of formulations.
Ingredients: Sodium Citrate