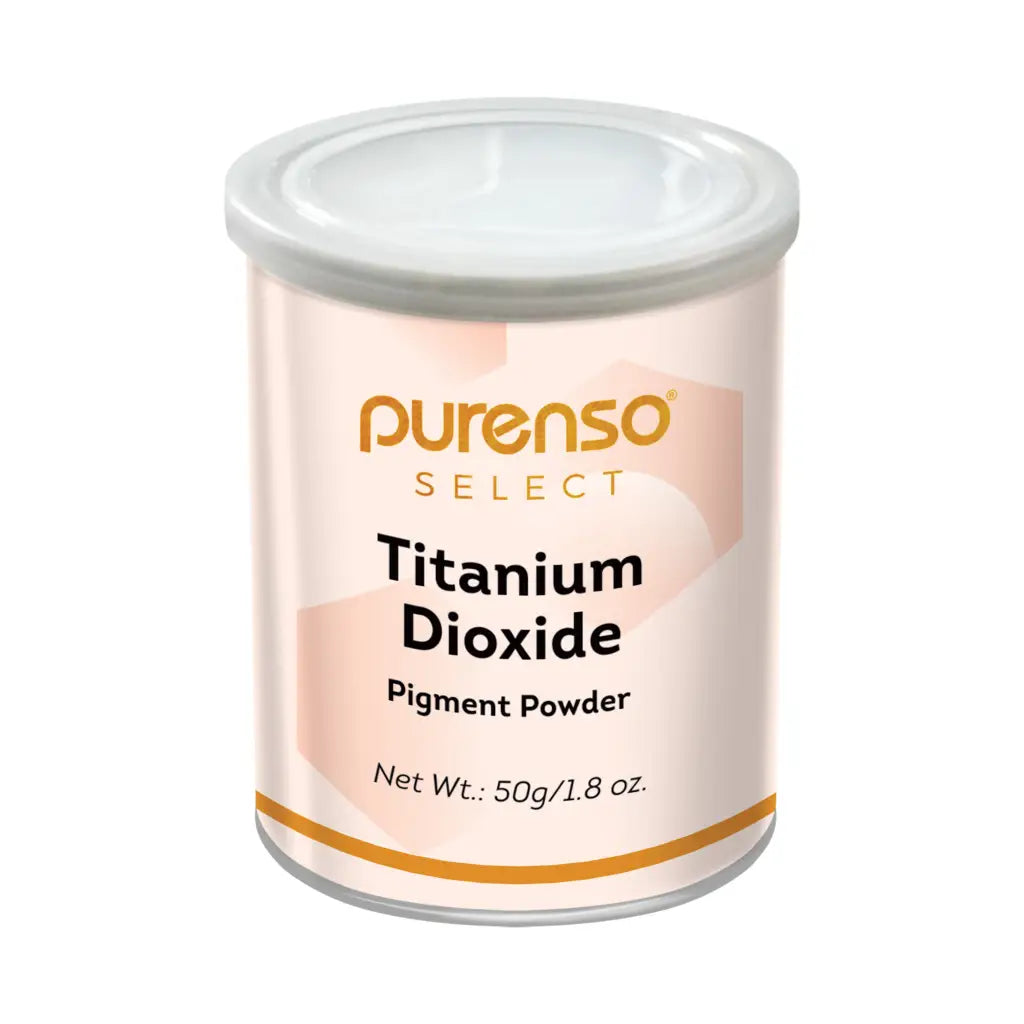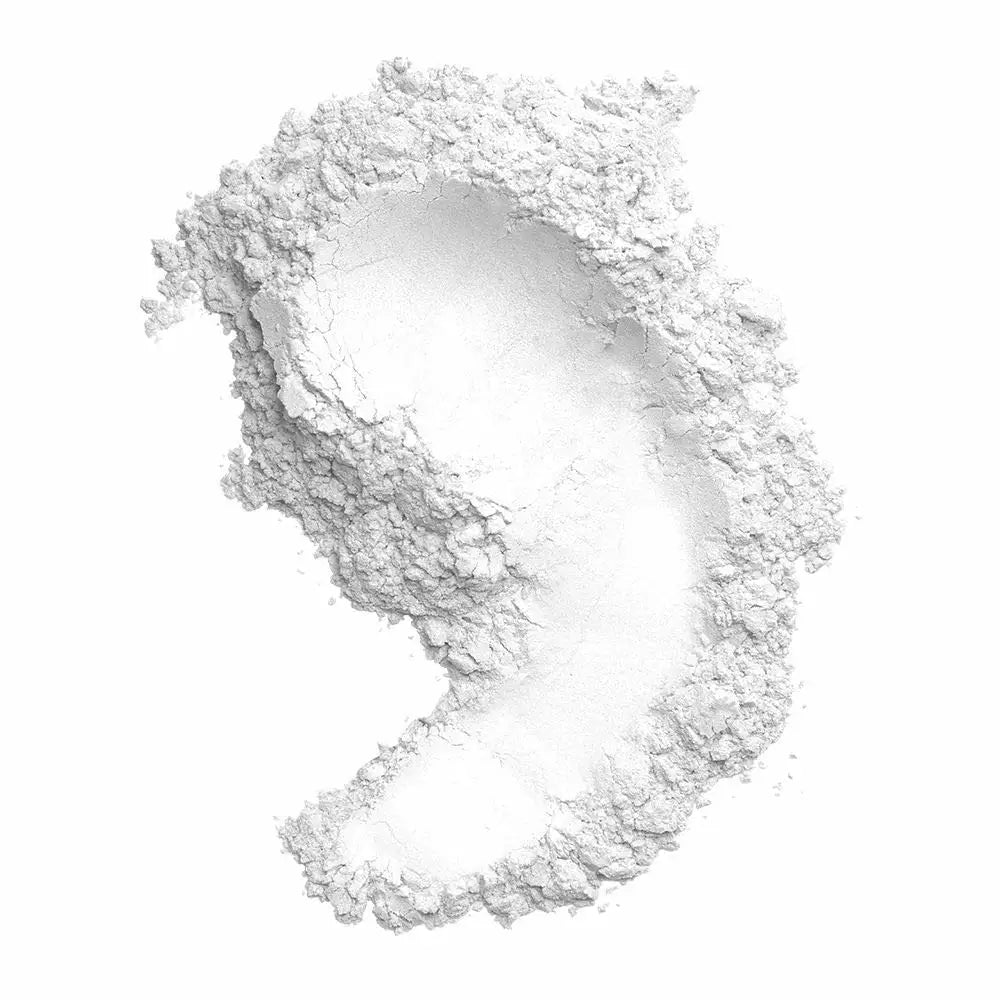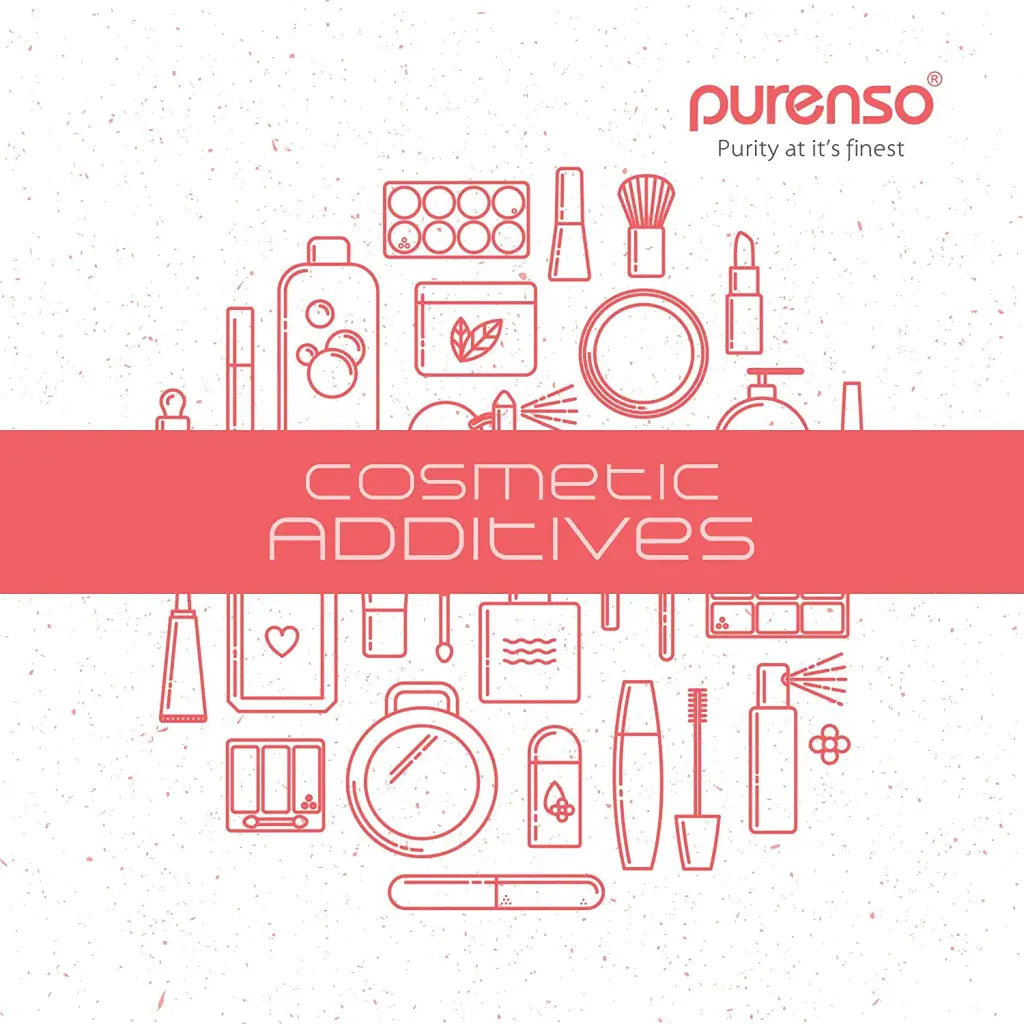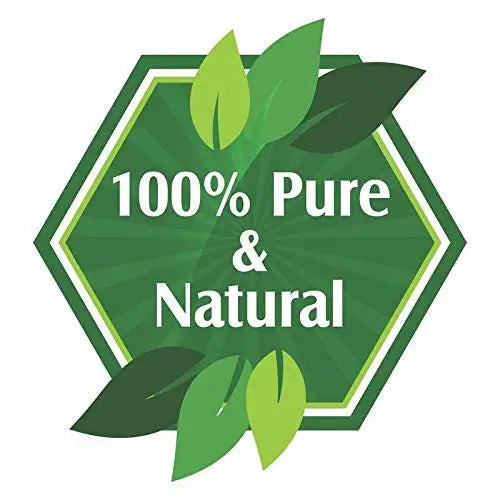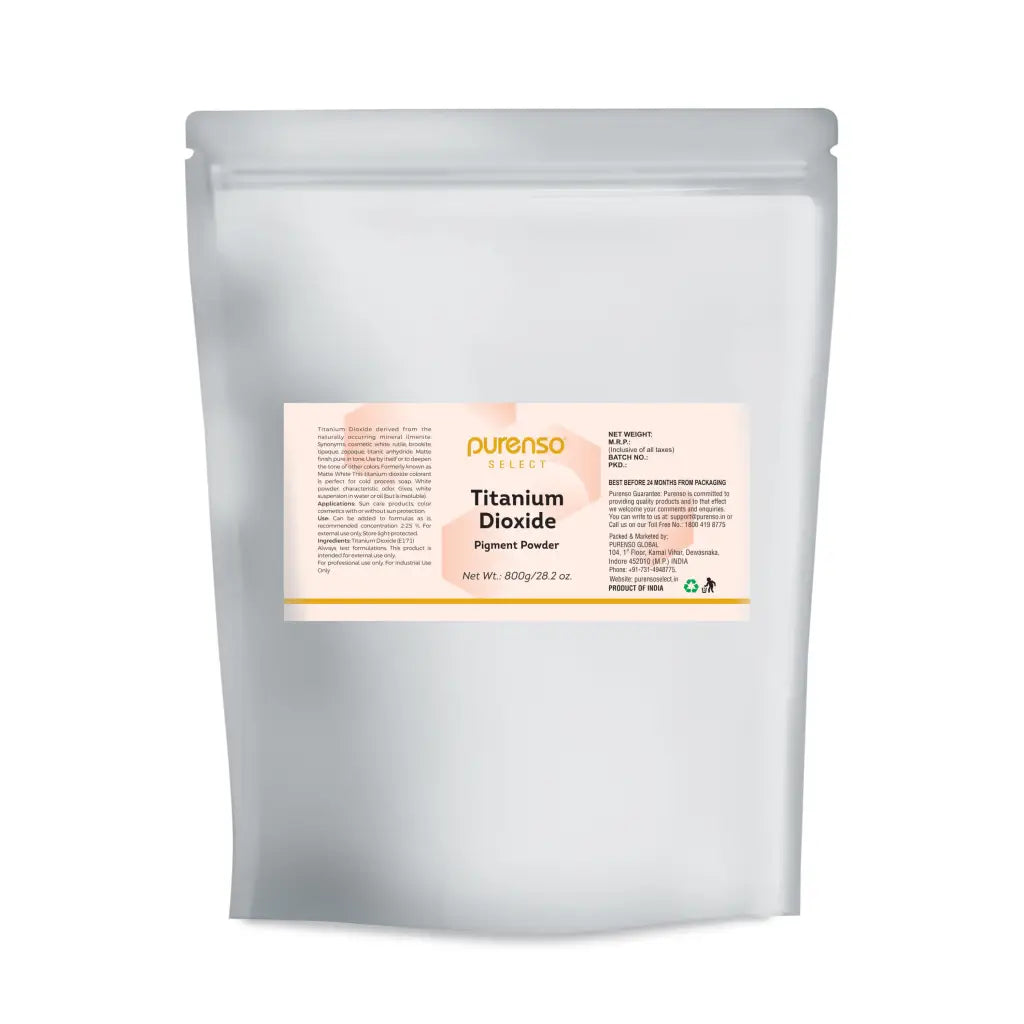 Description: White pigment of crystalline structure with a high refractive index & great inertness able to reflect & scatter light. Derived from the naturally occurring mineral ilmenite. Synonyms: cosmetic white, rutile, brookite, tipaque, zopaque, titanic anhydride. purity >98%, pH 7-8 (10% concentration). White powder, characteristic odor. Matte finish, pure in tone. Use by itself or to deepen the tone of other colors. Formerly known as Matte White This titanium dioxide colorant is perfect for cold process soap. This product is not water soluble but is dispersible in either oil or water.
Benefits:
Reflects sunlight (UVB rays)
Widely used in makeup powders to lighten shades
Applications: Sun care products, color cosmetics with or without sun protection.
Use: Can be added to formulas as is, recommended concentration 2-25 %. For external use only. Store light-protected.
 Ingredients: Titanium dioxide (E171)