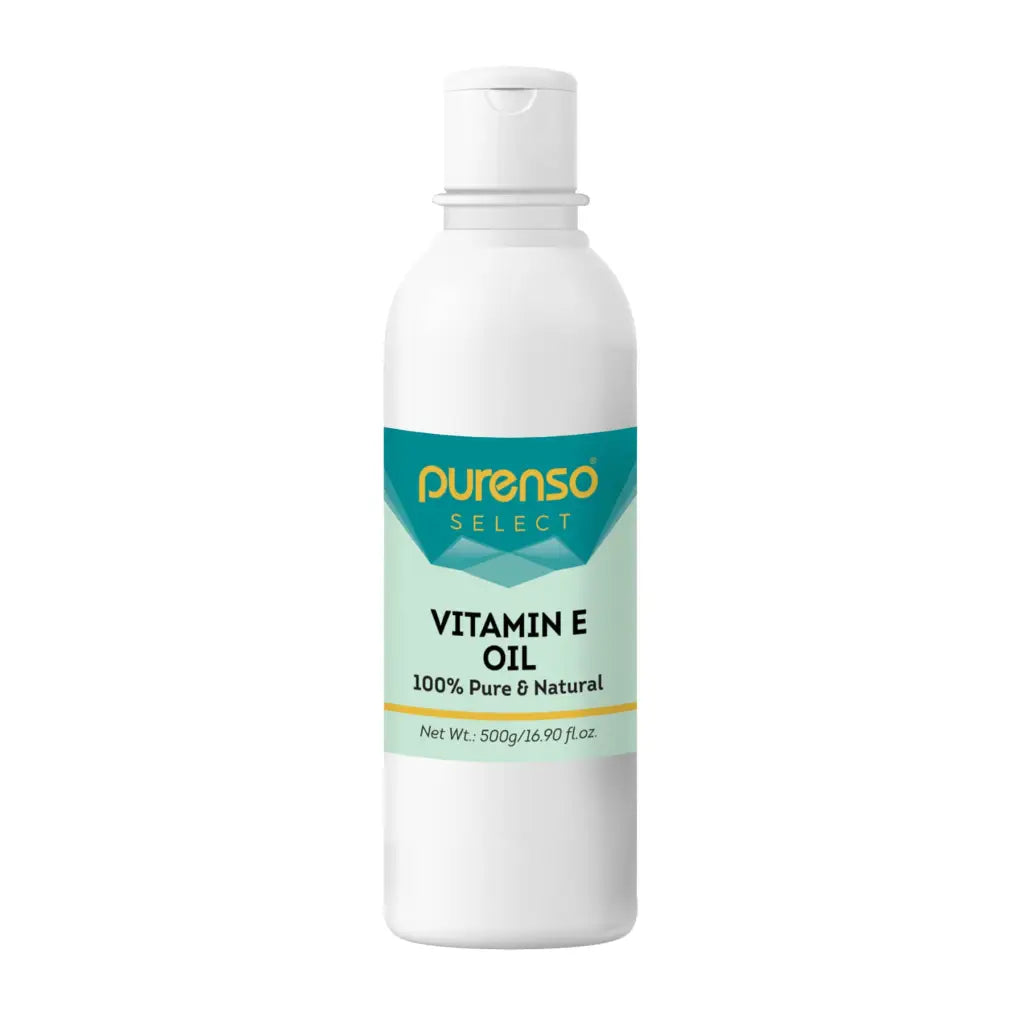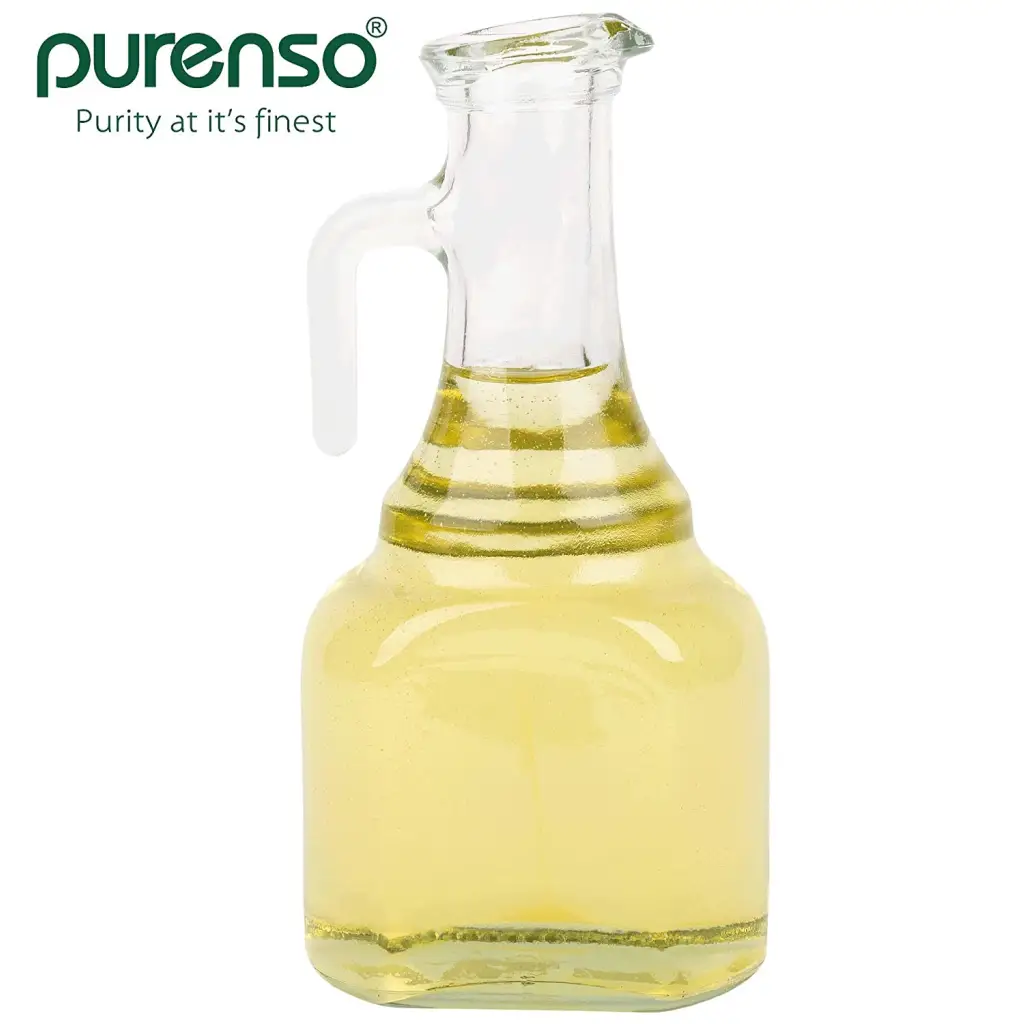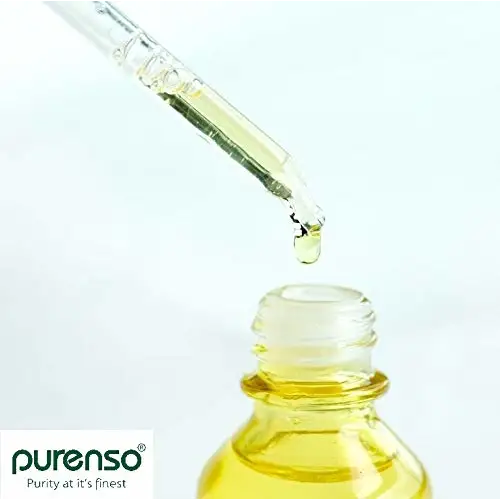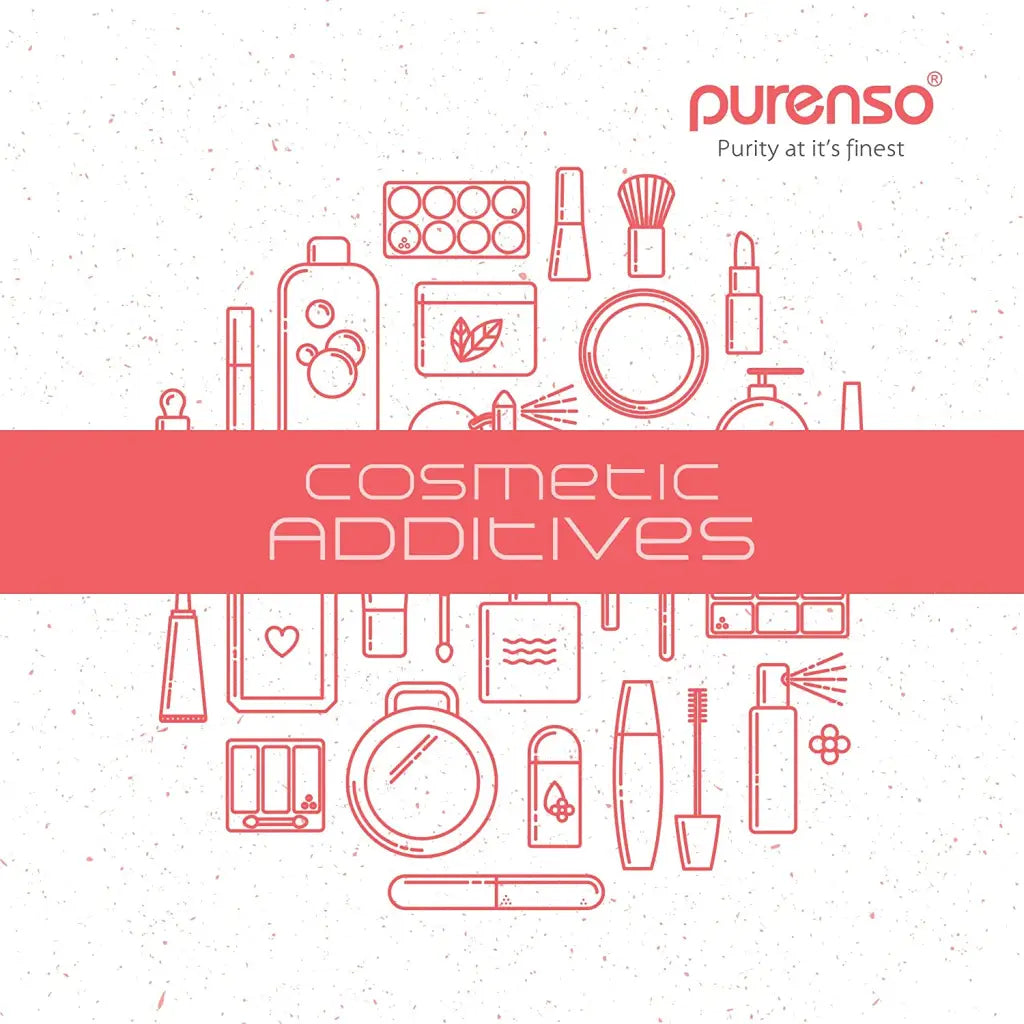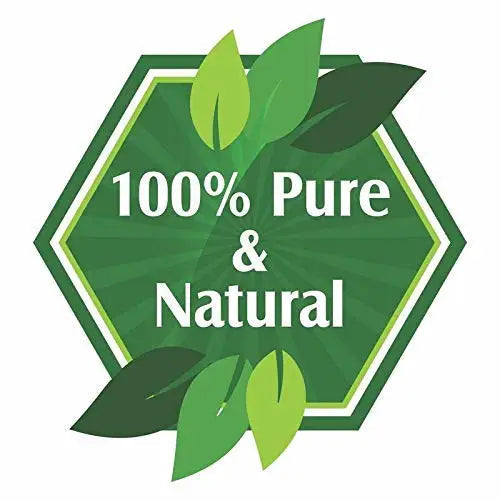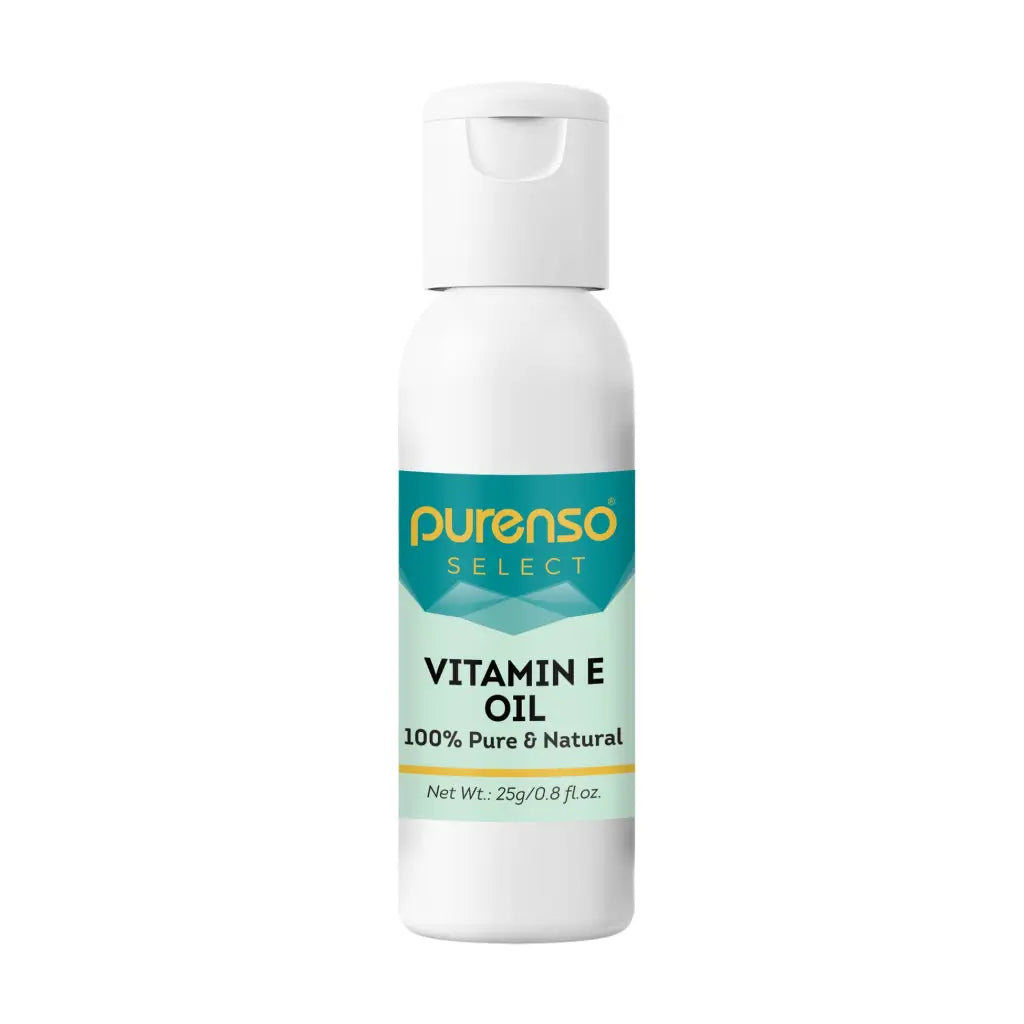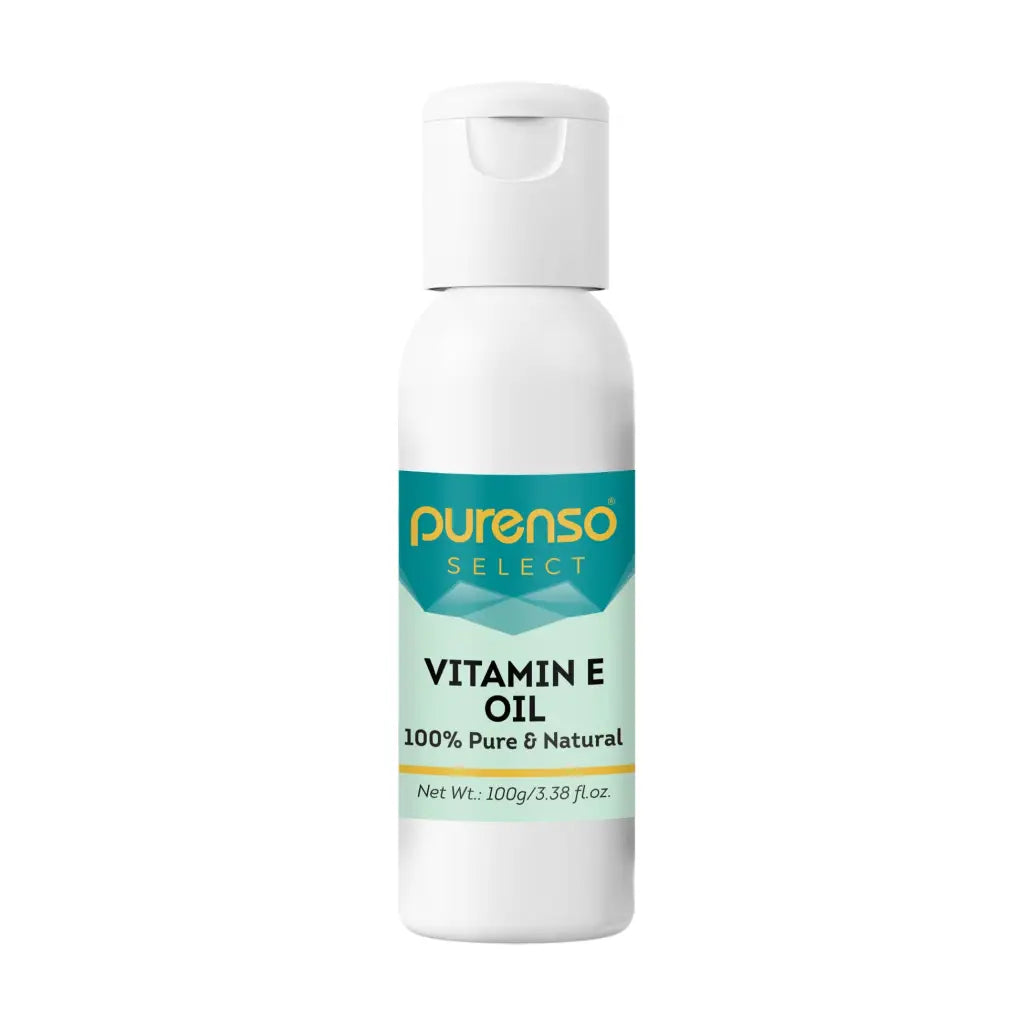 Vitamin E (Tocopheryl Acetate)
Description: Vitamin E oil or Tocopheryl Acetate helps in increasing the shelf life of oil based products and prevents rancidity in oils. Soluble in alcohol & oil, water insoluble.
Studies have shown that Vitamin E plays a crucial role in protecting the skin from environmental factors. The d-alpha-tocopherol in Vitamin E is also known to helps reduce the appearance of fine lines.
Vitamin E can be used to nourish and promote the growth of new skin and hair. With moisturizing properties, it is known to soothe and prevent skin that is dry. By keeping the skin hydrated, it is believed to help slow the look of wrinkles and thereby promote a youthful, radiant complexion. Its hydrating effect is also known to diminish the appearance of sagging or creping skin.
Vitamin E is reputed to eliminate the body's free radicals, which are responsible for causing premature aging.
Vitamin E  is used on the skin after being added to moisturizers, such as creams, lotions, and ointments. When added to natural product formulations, Vitamin E also works as a stabilizer and has the potential to extend a product's shelf life.
INCI: Tocopheryl Acetate
Benefits:
Potent antioxidant activity especially in cosmetic products but is less stable than dl-alpha-tocopheryl acetate
Extend the life of a carrier oil when used at 0.5%

Natural antioxidant with a full spectrum of Tocopherols

Ideal to stabilize oils and fats in cosmetic products (prevents rancidity)
Has excellent antioxidant, moisturizing and soothing properties on the skin
Often used in anti-aging products as rejuvenating and regenerating agent
Use: All kinds of personal care products (e.g. soaps, face/ body oils, creams, lotions, cleansers, shampoos, shower gels, conditioners, bath bombs, bath salts).
Applications: 0.5-2.5% final concentration for skin effects, 0.1-1.0% for stabilizing oils in products. For external use only.