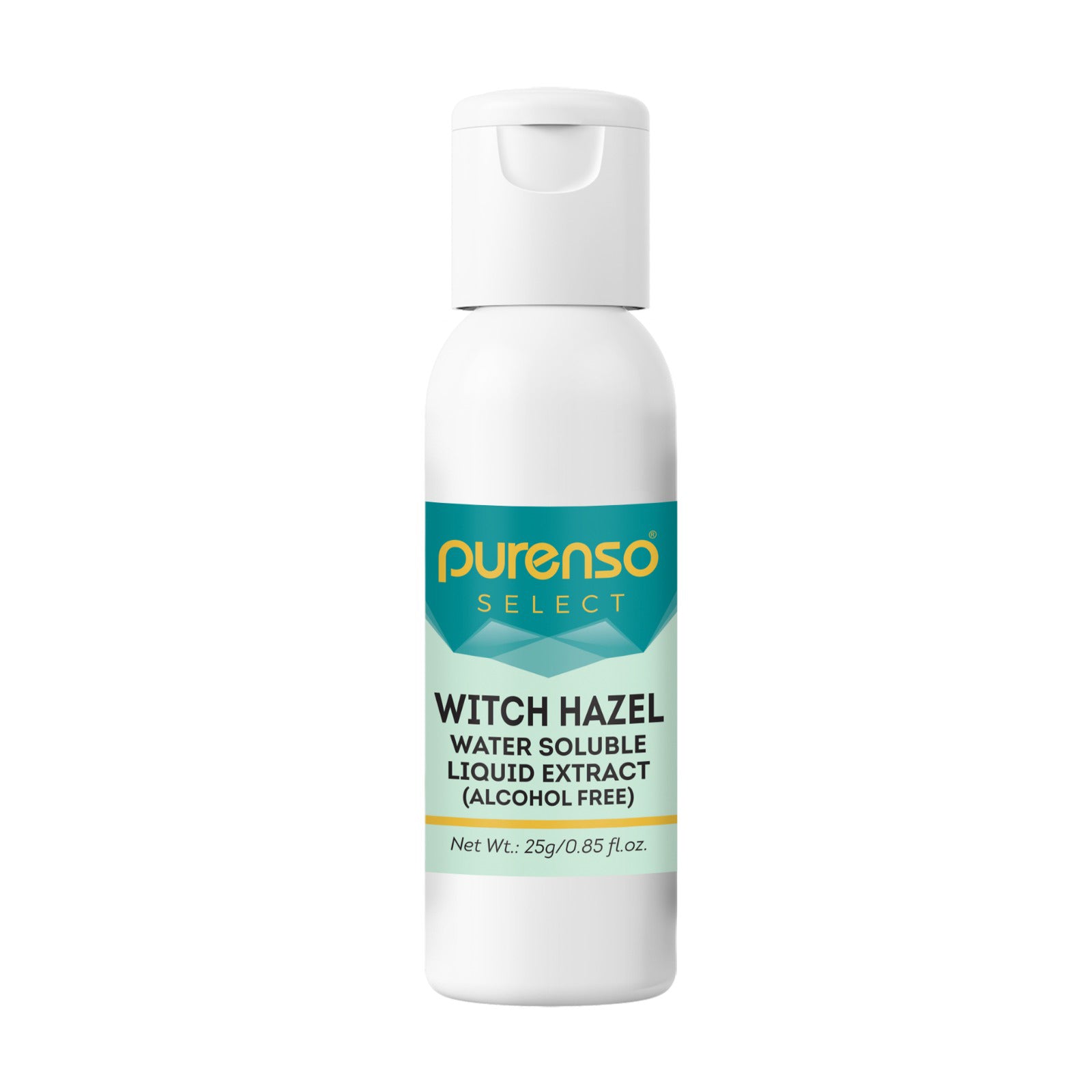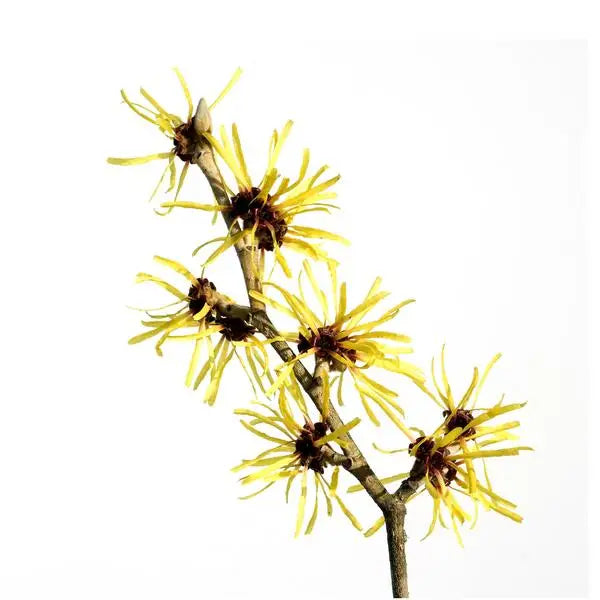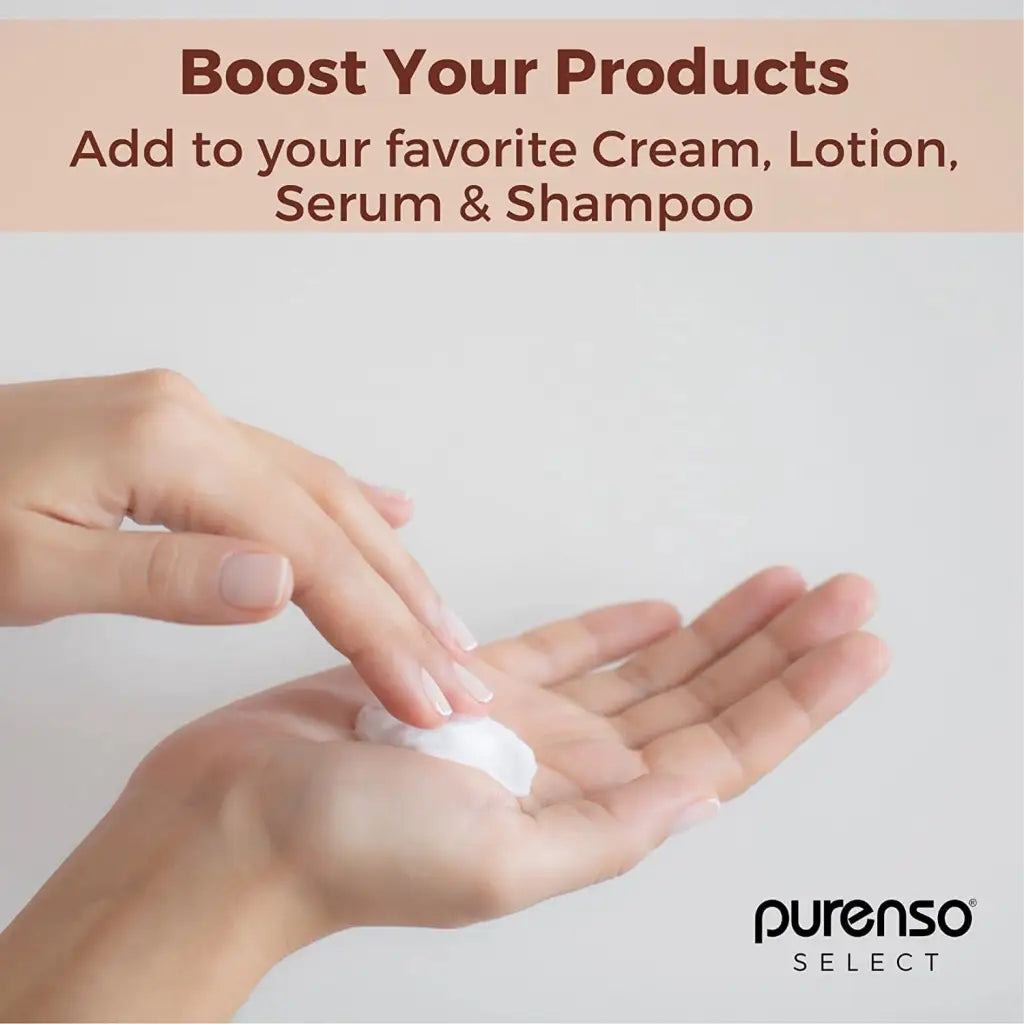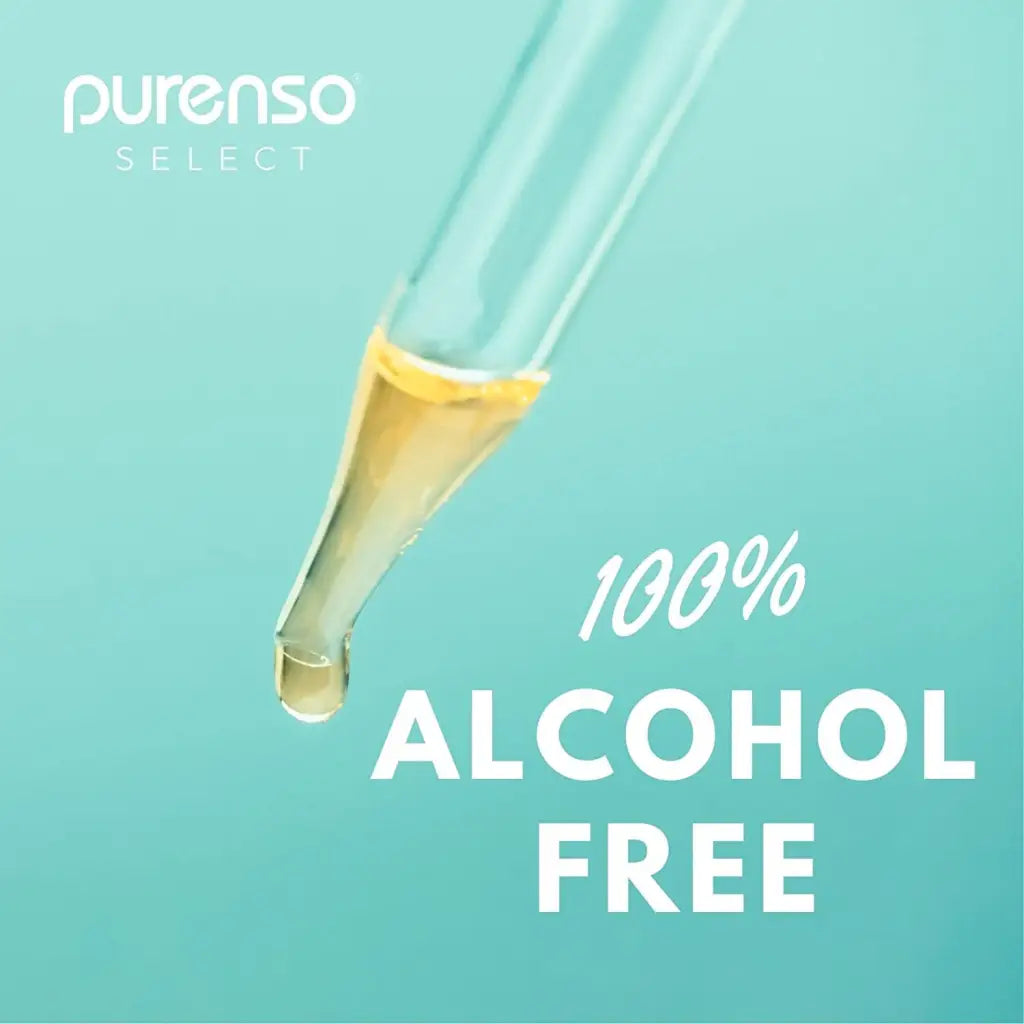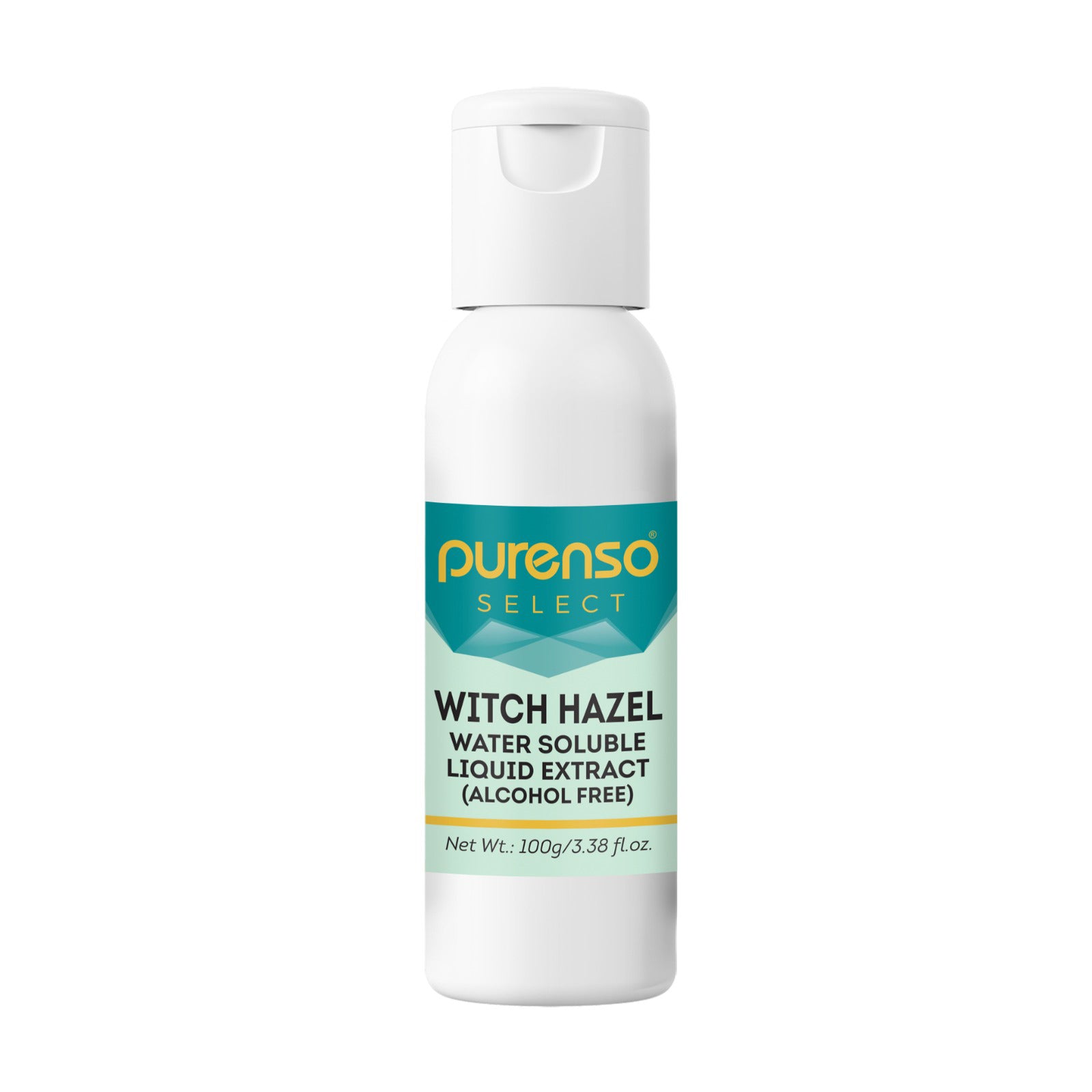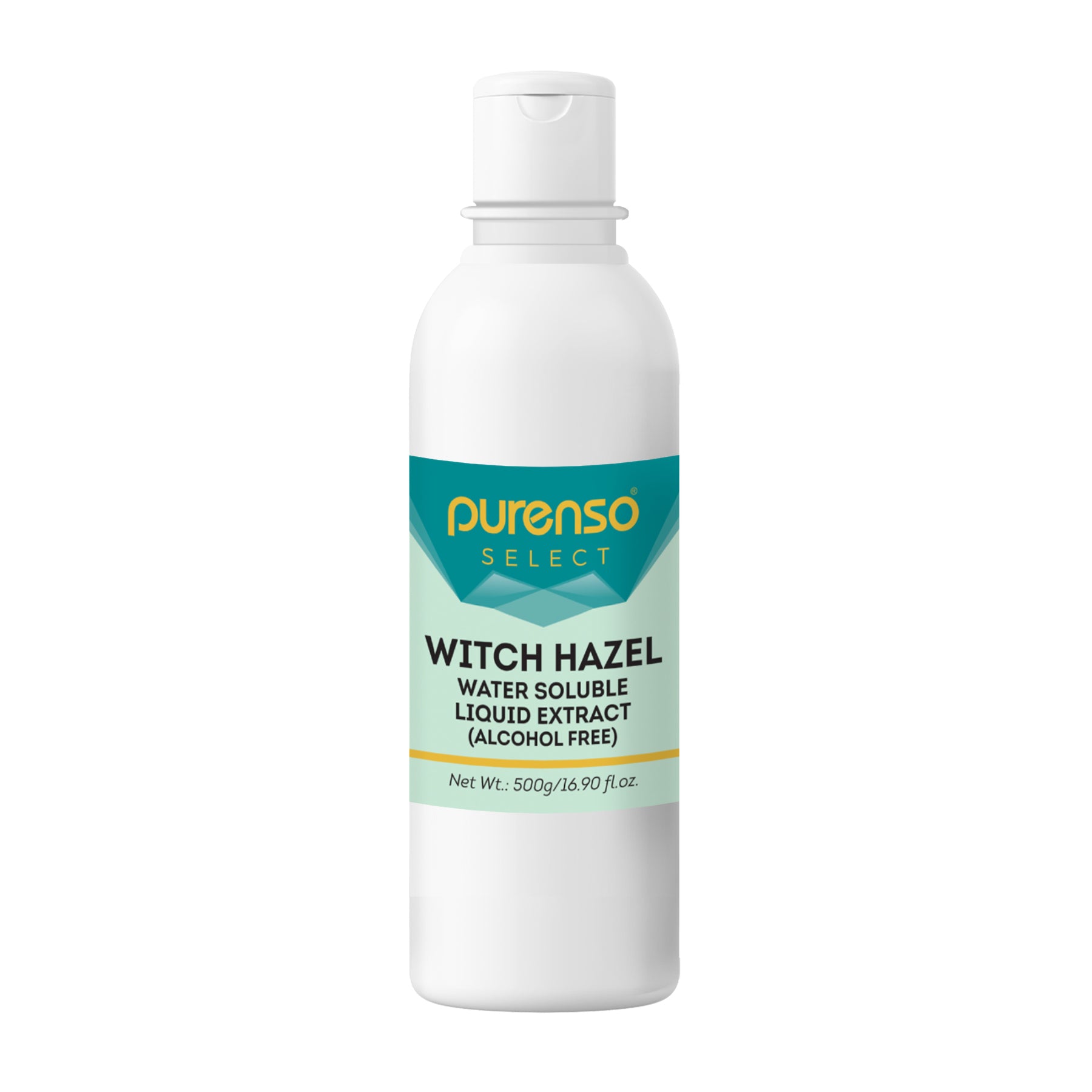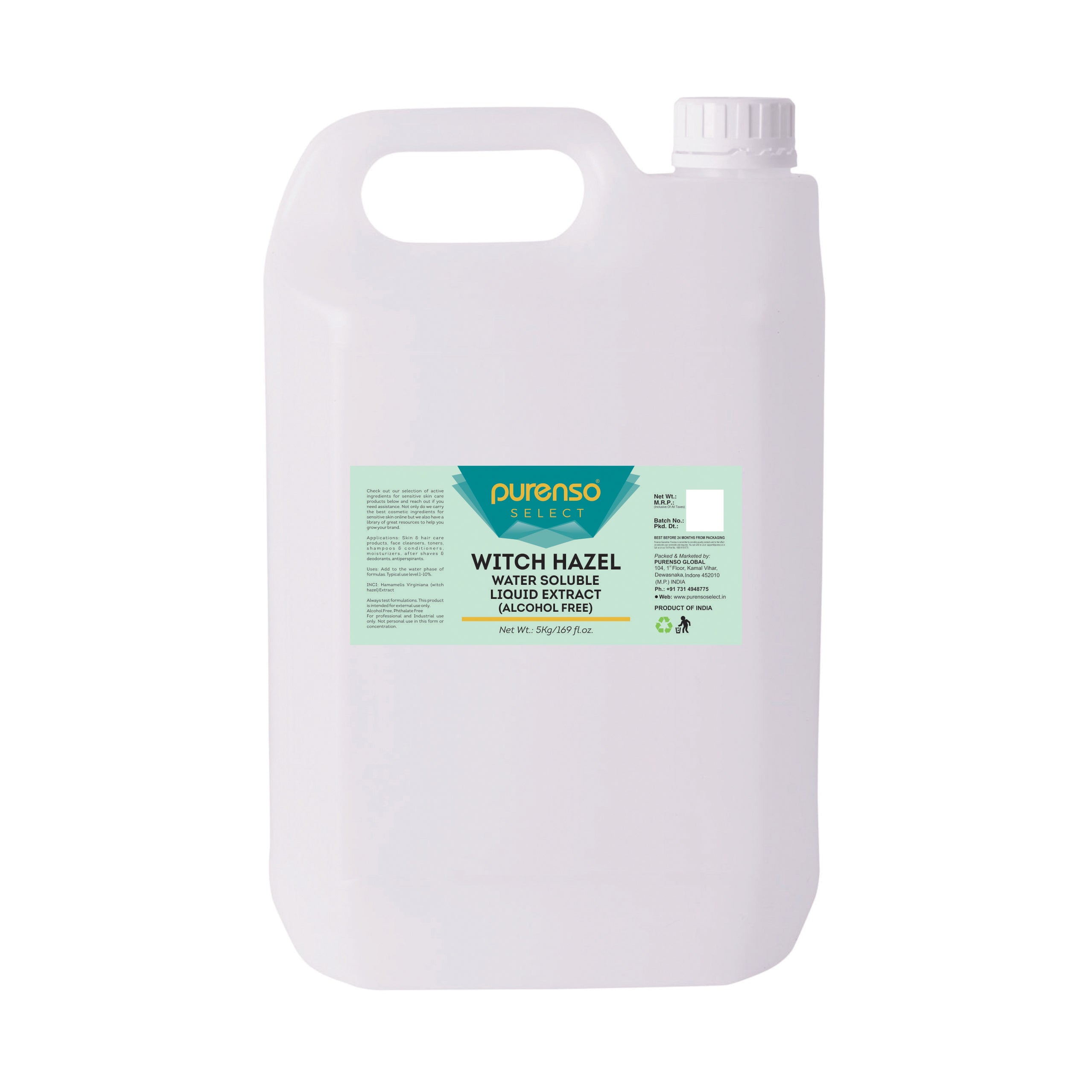 Witch Hazel Liquid Extract (Alcohol Free)
Description: Plant extract derived from the leaves of the Witch Hazel (Hamamelis Virgi-niana) shrub, that is known for its fragrant winter flowers & woody fruit capsules. Mainly used as a distillate in soothing and toning products. It perfectly suited for use in topical applications intended to tighten, tone and balance the skin. It provides cooling and soothing relief for a wide array of skin and topical concerns. Water Soluble.
This is a must-have for DIY bath bombs. It wets the mixture without causing it to fizz too early. It can also be used in facial toners and spritzes.
Benefits:
Found to have anti-irritating and soothing properties
Has skin-cleansing and toning effects.
Properties:
Clear
Mild, Characteristic Aroma
Suitable for All Skin Types
Cleansing
Astringent
Toning
Deodorizing
Balances Oil and Sebum Production
Soothes, Refreshes, Cools
Use: Skin & hair care products, face cleansers, toners, shampoos & conditioners, moisturizers, after shaves & deodorants, antiperspirants.
Applications: Add to the formulas. Typical use level 1-10%. For external use only.
Tips: For bath bombs, spritz witch hazel with one hand and mix with the other. You want the mixture to feel like wet sand that holds its shape when squeezed. Use at 25% to 100% of the total weight in facial toner and spritz.
INCI: Hamamelis Virginiana (witch hazel) Extract