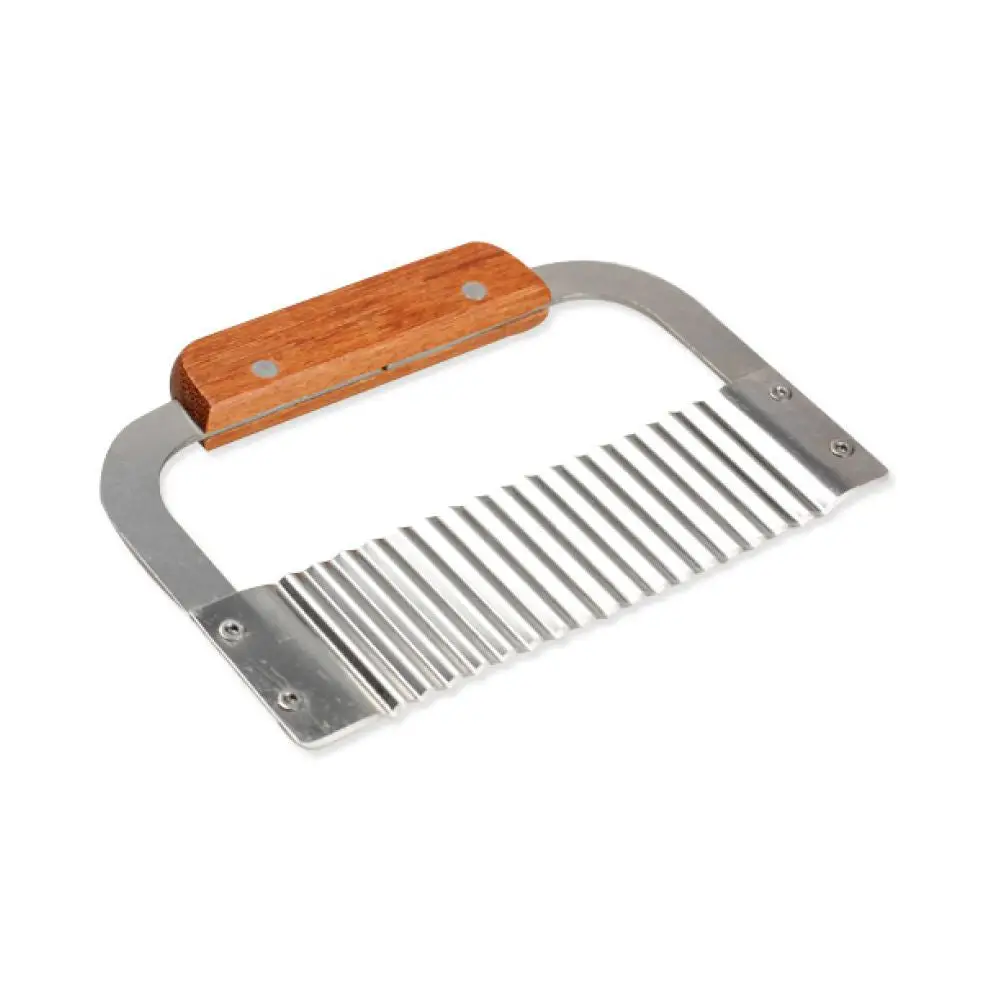 Wooden Handle Soap Cutter Crinkle Stainless (PUR1015-28)
Our Wavy Soap Cutter can be used to achieve a perfect wavy edge on each soap bar! When used with the Purenso Mitre Box, it cuts straight down each time. This tool is a great way to add flare to handmade bars of soap.
Directions:
Hold cutter by the tan handle, and carefully but forcefully press into soap to cut to the desired size. To carefully cut wavy bars of soap, use a mitre box. Place soap in box and place cutter in the designated slot. Press down until the soap is completely cut.
Mould Size: 18.5cm (L) x 11.5 cm (W)

Pcs/master: 1Pc