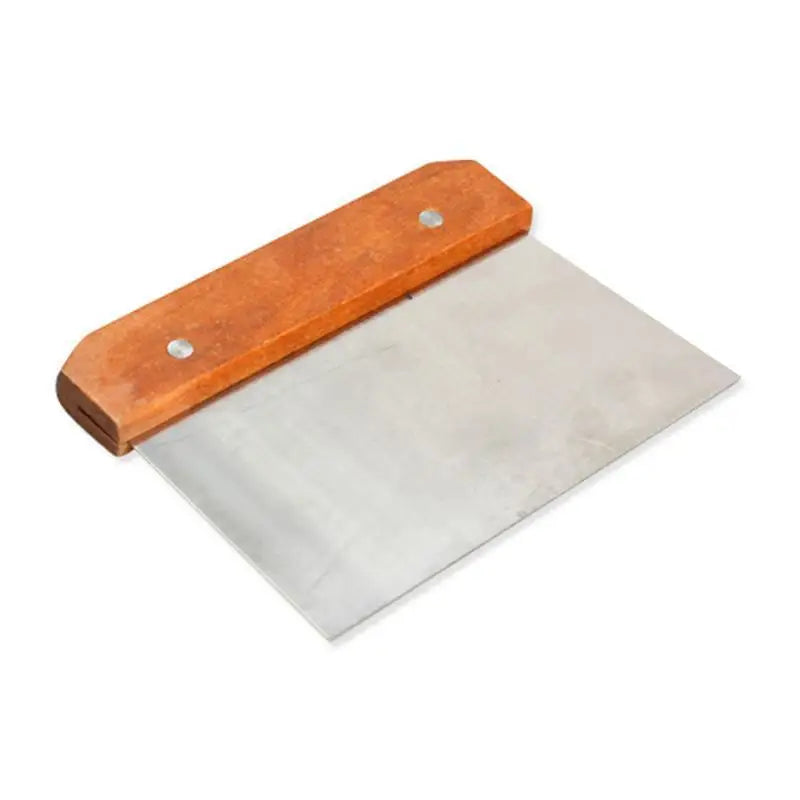 Wooden Handle Soap Cutter Straight Stainless (PUR1015-27)
Best soap cutter on the market! When used with the Purenso Mitre Box, it cuts straight each time. Ruler along the bottom that is ideal for free hand cutting.
Directions:

Hold cutter by the black handle, and carefully but forcefully press into soap to cut to the desired size. Use to cut cubes of melt and pour soap to speed up the melting process. To carefully cut straight bars of soap, use a mitre box. Place soap in box and place cutter in the designated slot. Press down until the soap is completely cut.
Mould Size: 15.5cm (L) x 11 cm (W)

Pcs/master: 1Pc