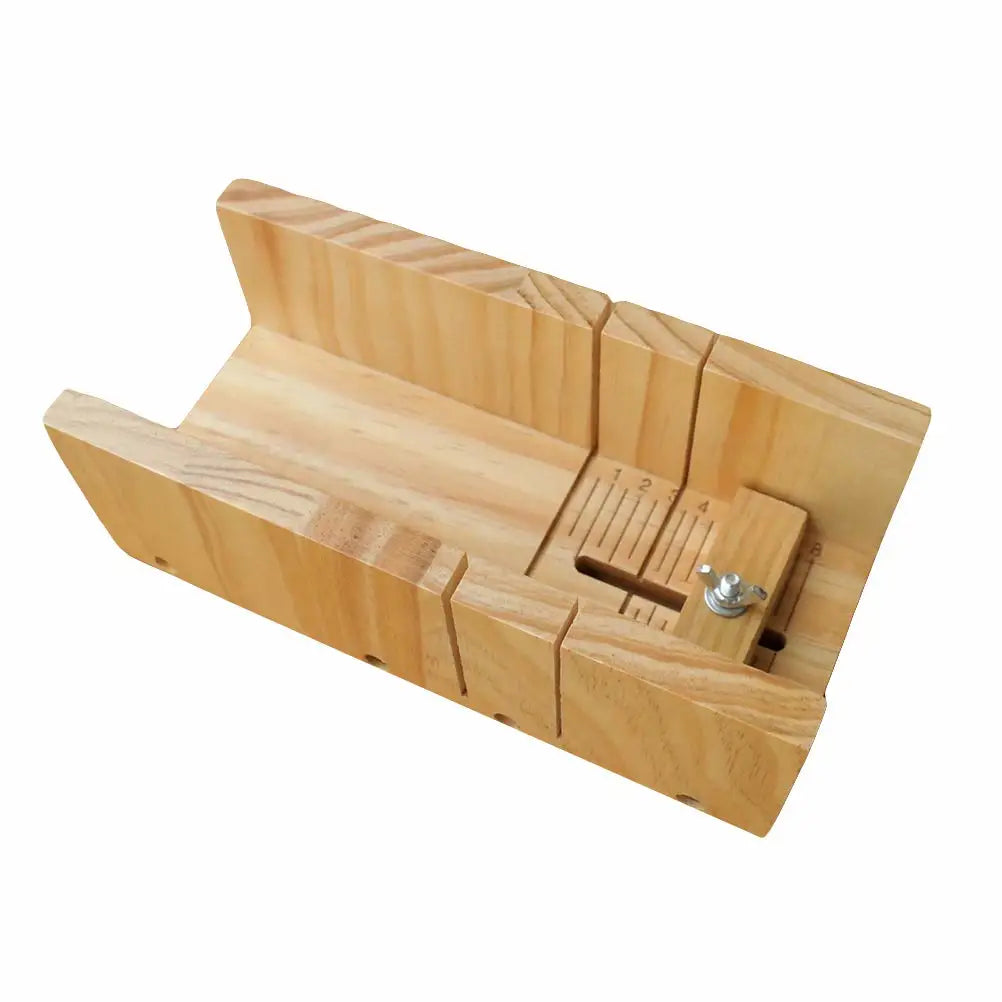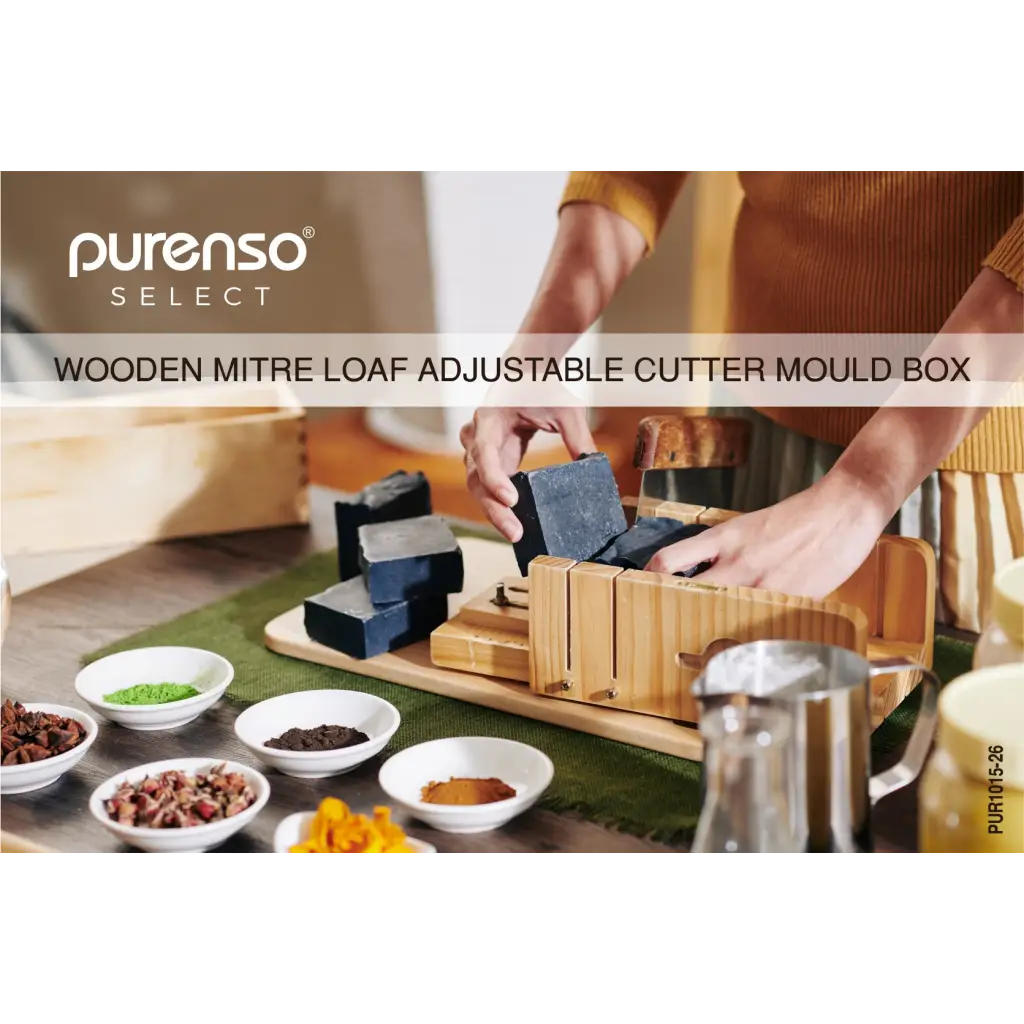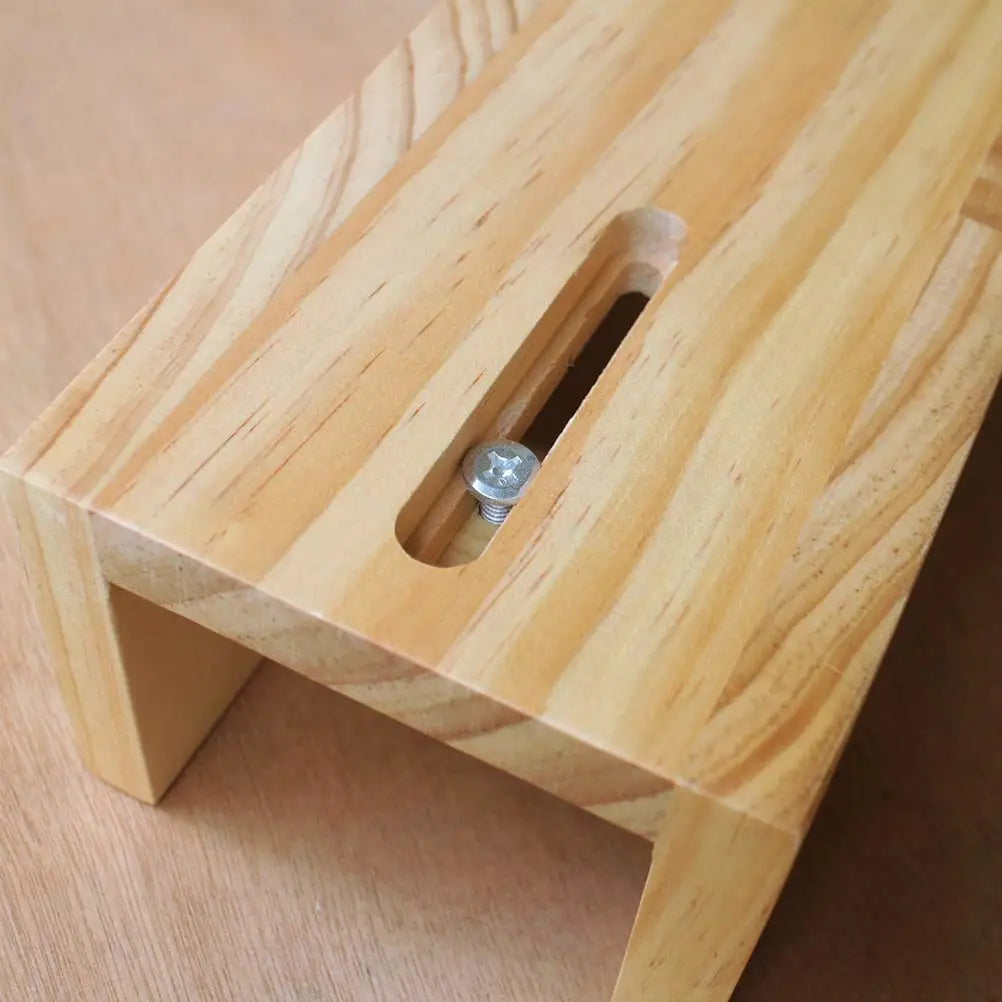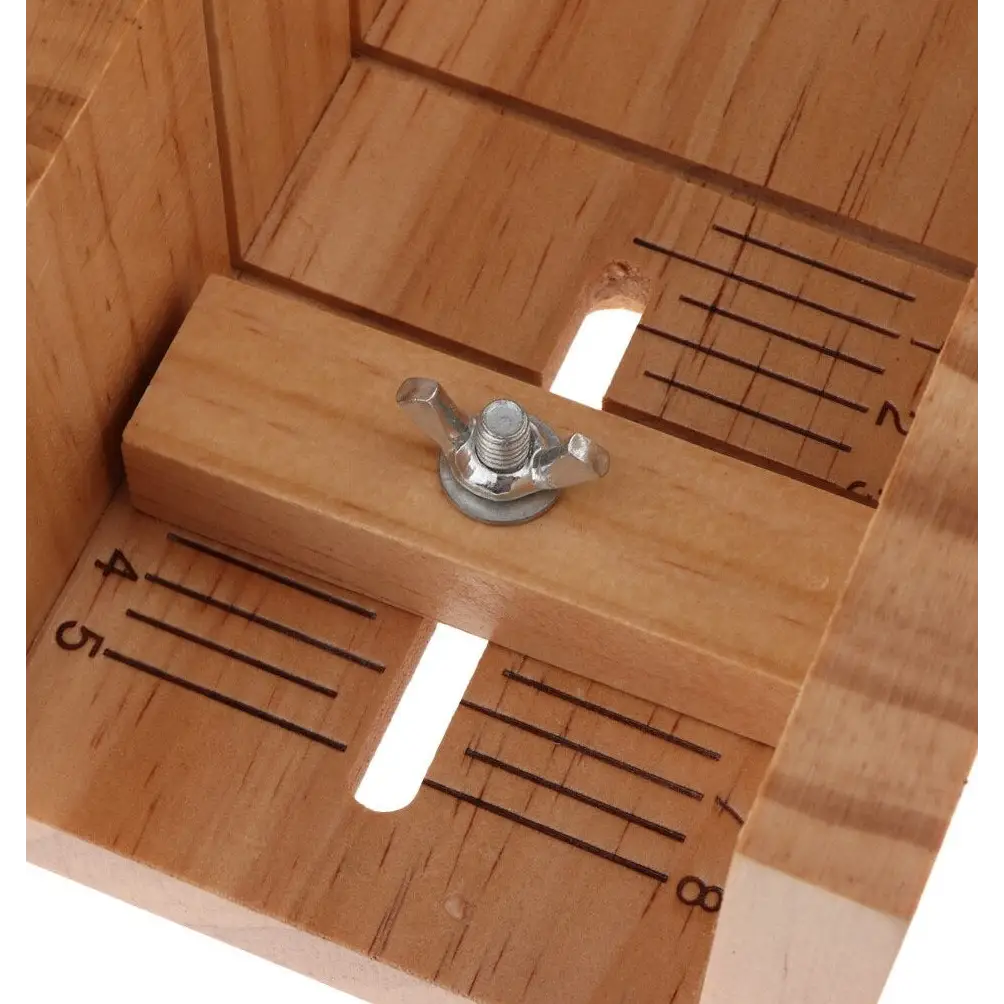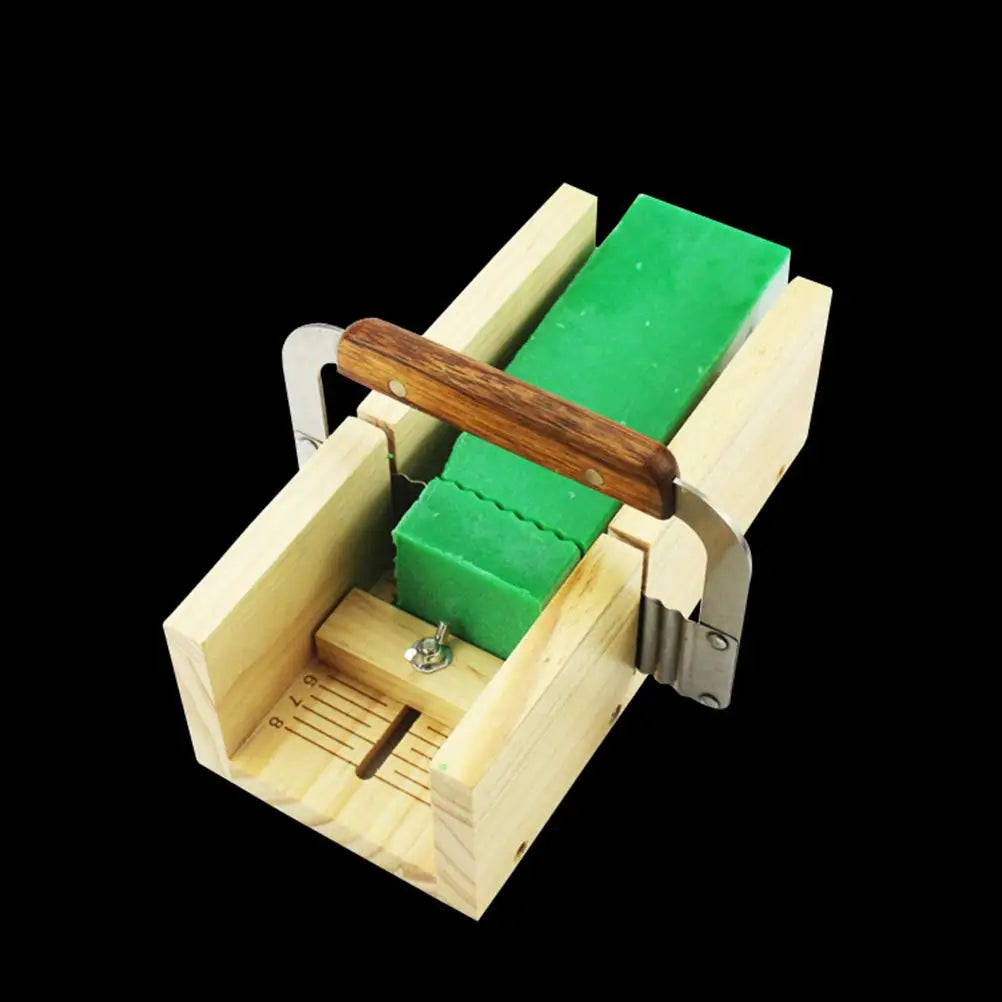 Wooden Mitre Loaf Adjustable Cutter Mould Box (PUR1015-26)
This Wood Mitre Box is great for cutting a loaf into individual bars. The soap cutter is adjustable so you can choose your desired depth. Beveler/planer included on the bottom of this wood mitre box.
Directions:

To Adjust: Loosen the wing nut screws and slide block to desired depth, then tighten to secure the spot.
To Use: Place soap loaf into a wood mitre box. Push and hold soap loaf against upright wood slide block. Slice soap by using a straight or wavy cutter and utilizing notches in the mitre box. Once sliced, remove the sliced soap bar and push remaining loaf against the wood side. Repeat until loaf has been cut into the desired amount of bars.
Mould Size:  28.5 cm (L) x 12.5 cm (W) x 10.5 cm (H)

Pcs/master: 1Pc

Mould Color: Brown