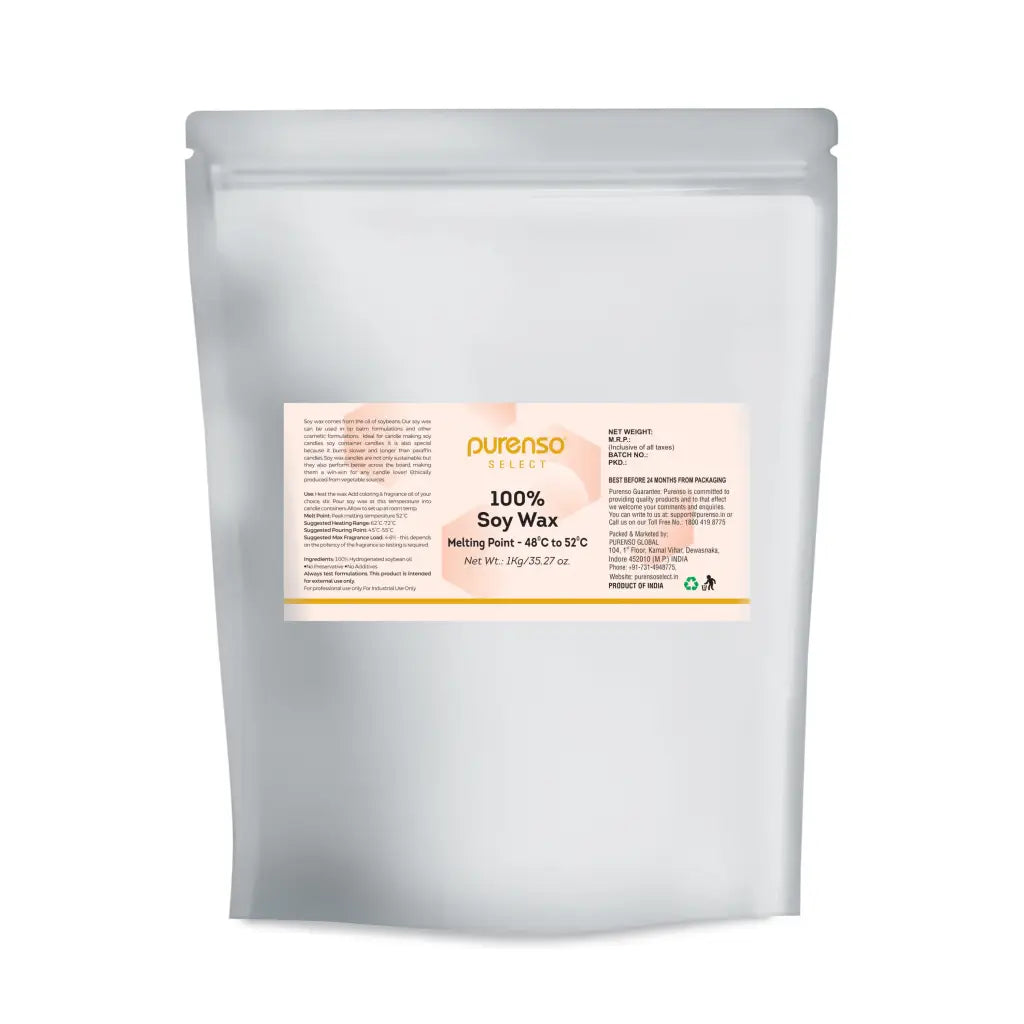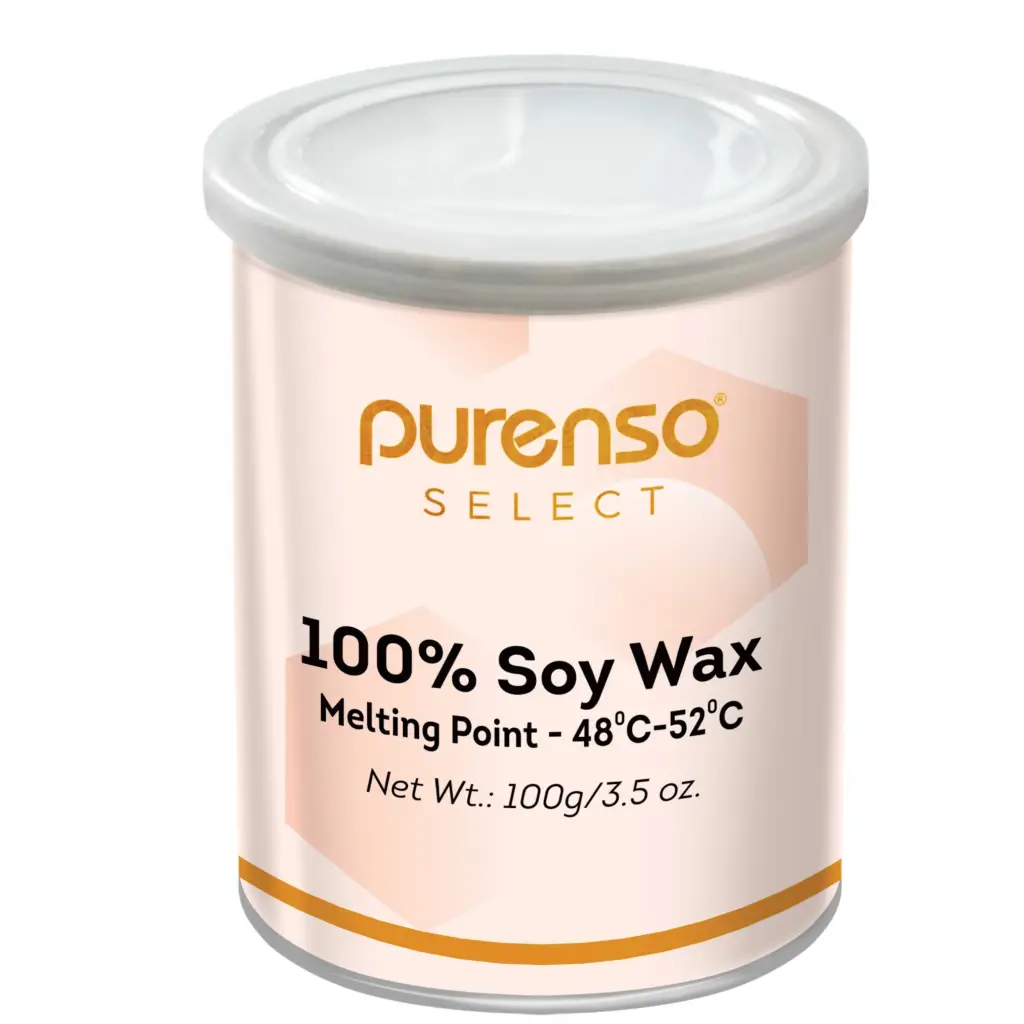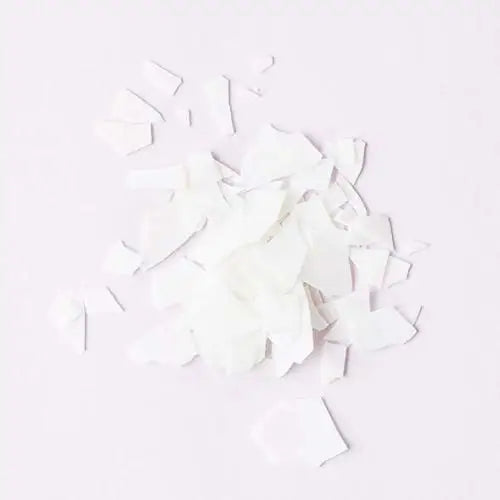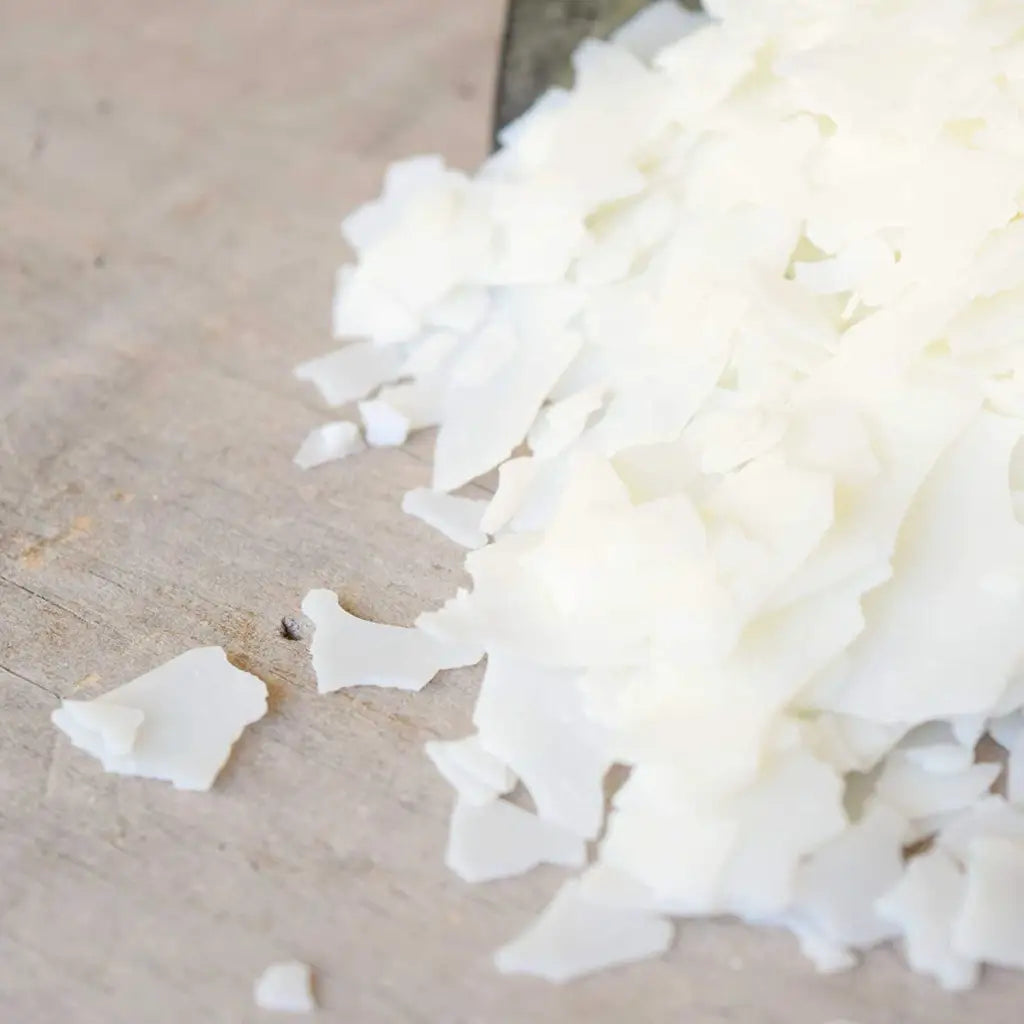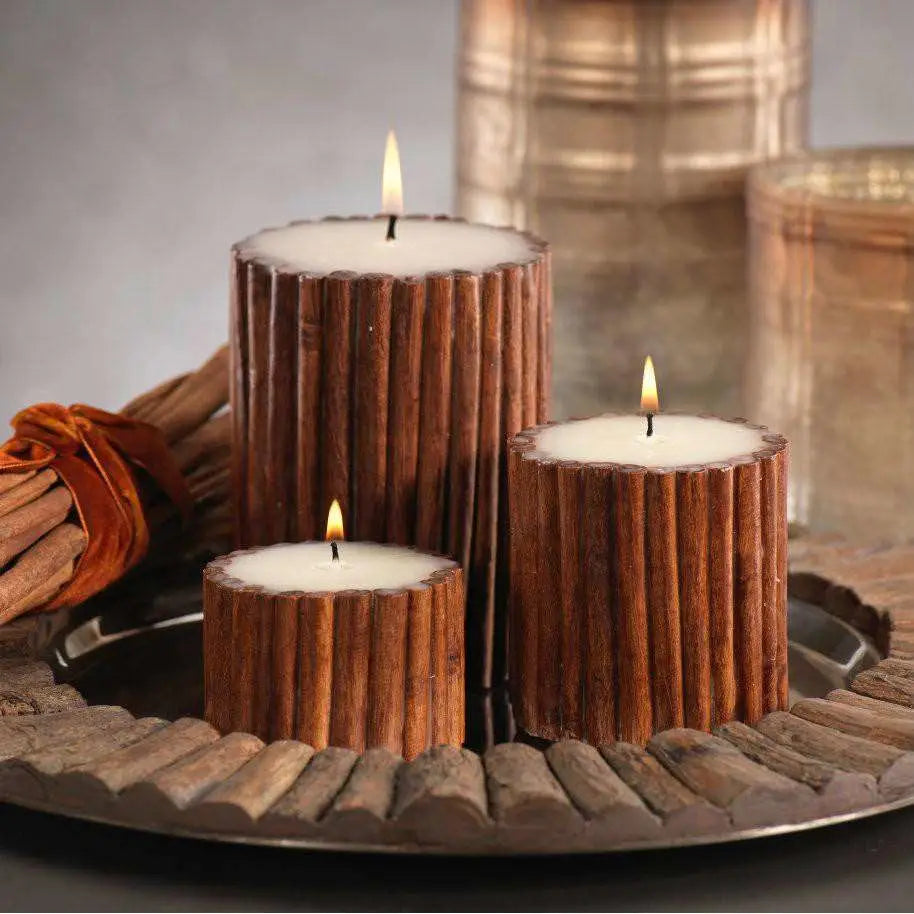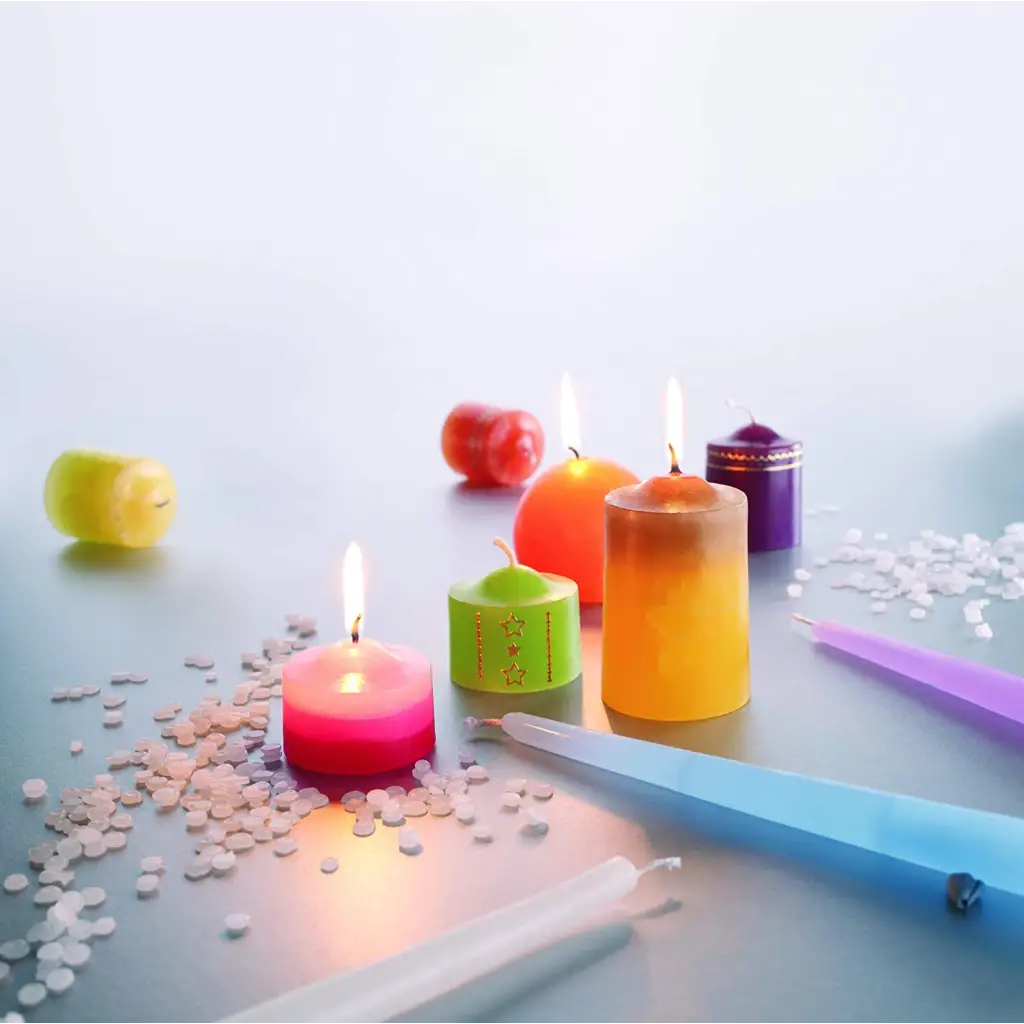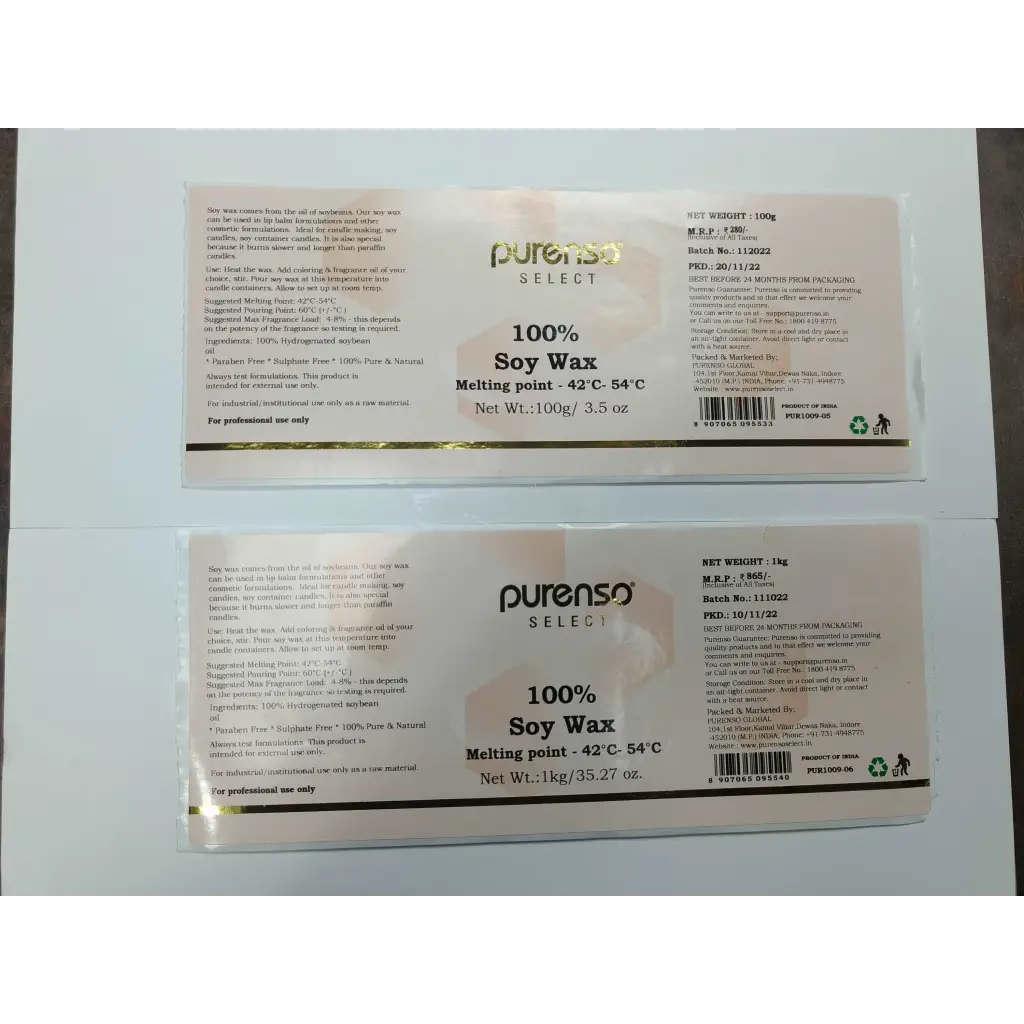 Description: Soy wax comes from the oil of soybeans. Our soy wax can be used in lip balm formulations and other cosmetic formulations.  Ideal for candle making, soy candles, soy container candles. It is also special because it burns slower and longer than paraffin candles. Soy wax candles are not only sustainable, but they also perform better across the board, making them a win-win for any candle lover! Ethically produced from vegetable sources.
Use: Heat the wax. Add coloring & fragrance oil of your choice, stir. Pour soy wax at this temperature into candle containers. Allow to set up at room temp.
Suggested Melting Point Range: 42°C - 54°C
Suggested Pouring Point: 60°C (+/-5°)
Suggested Max Fragrance Load:  4-8% - this depends on the potency of the fragrance so testing is required.
Ingredients: 100% Hydrogenated soybean oil