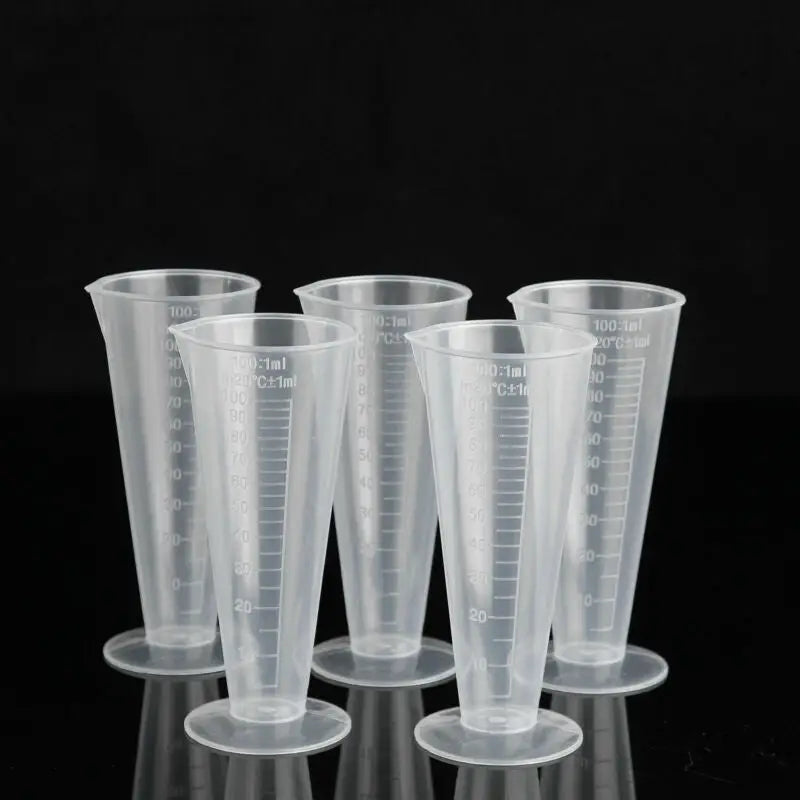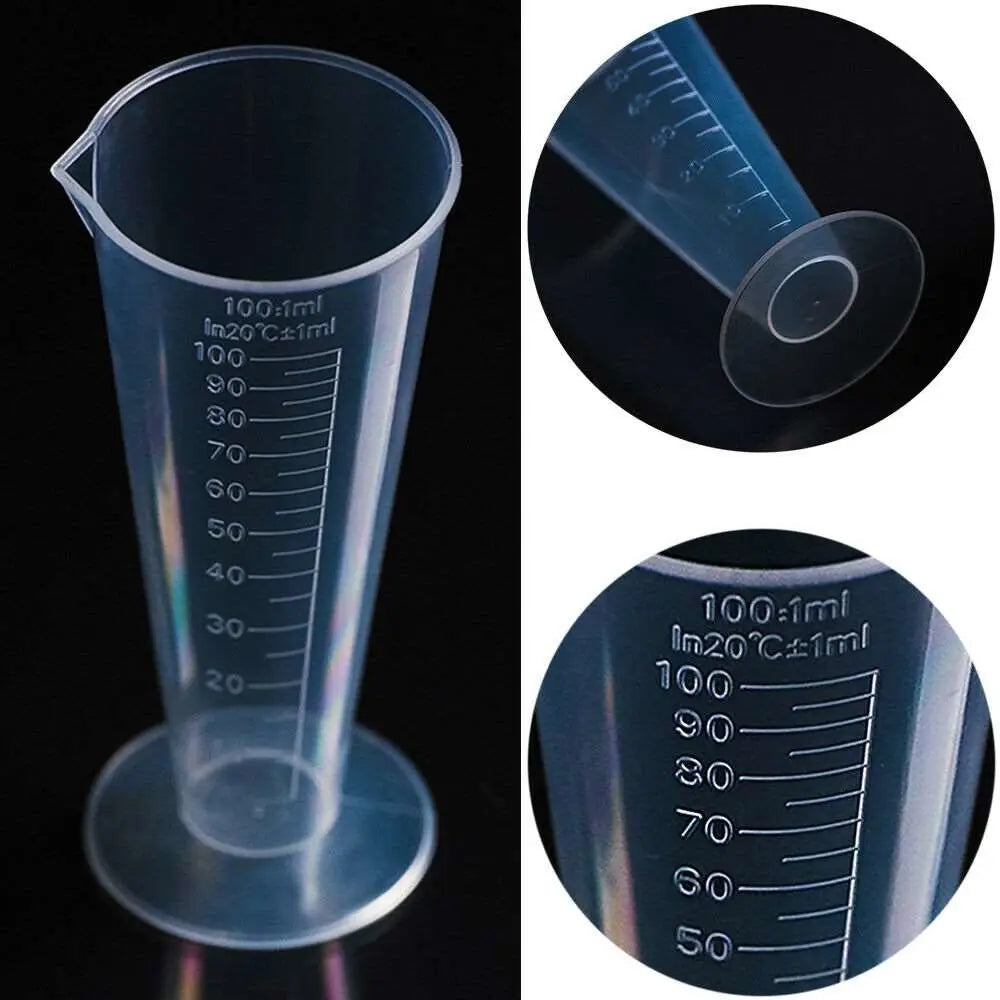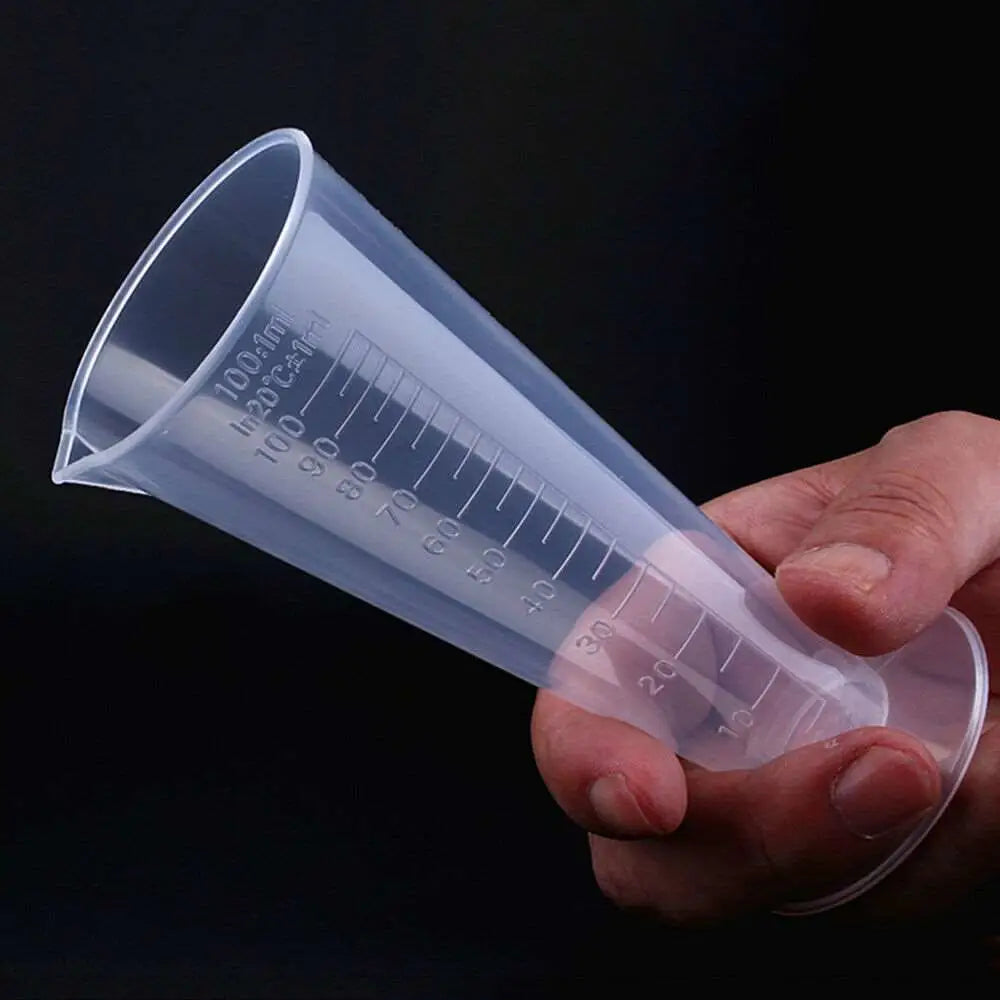 5-Pieces PVC Measurement Cup Set (Max 100ml Capacity) PUR1015-39
Made of clear white plastic material and graduated for easy to read. With conical shaped, round base design, great laboratory measurements. The measuring cup is used to measure volumes of liquid.
Mould Size: 13.5cm(L) x Mouth Diameter: 5.2cm

Volume: 100ml
Mould Color: Semi Transparent
Can be used in Microwave with care - though suitable use with caution for high melt point waxes as the wax can get so hot it can cause a hazard.