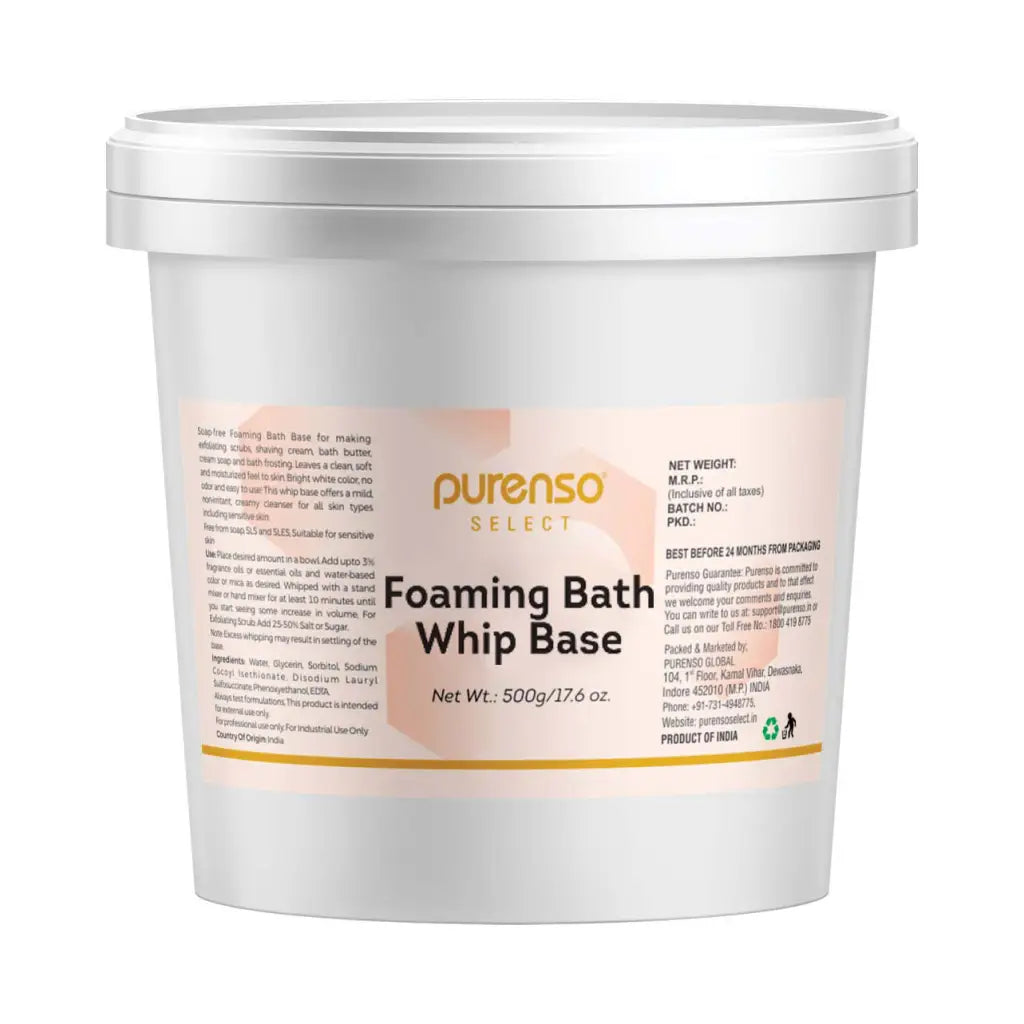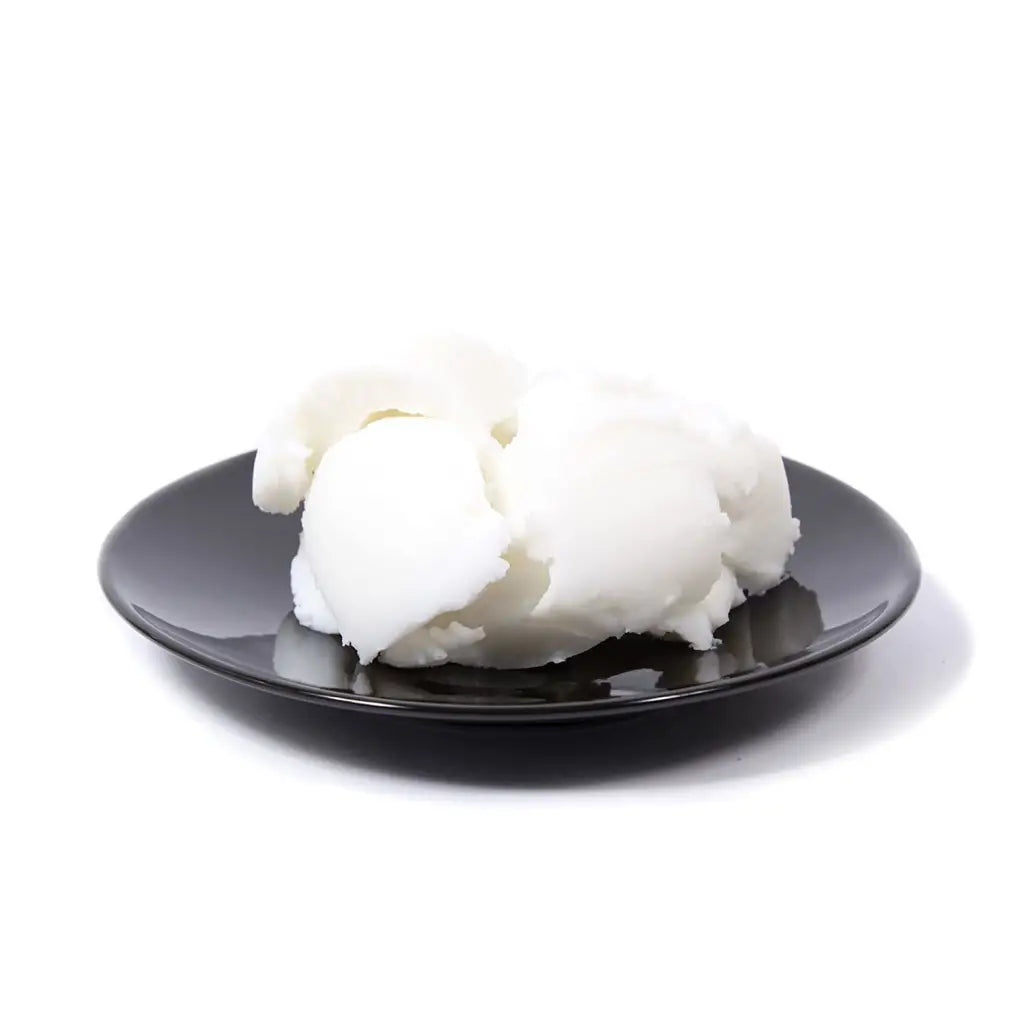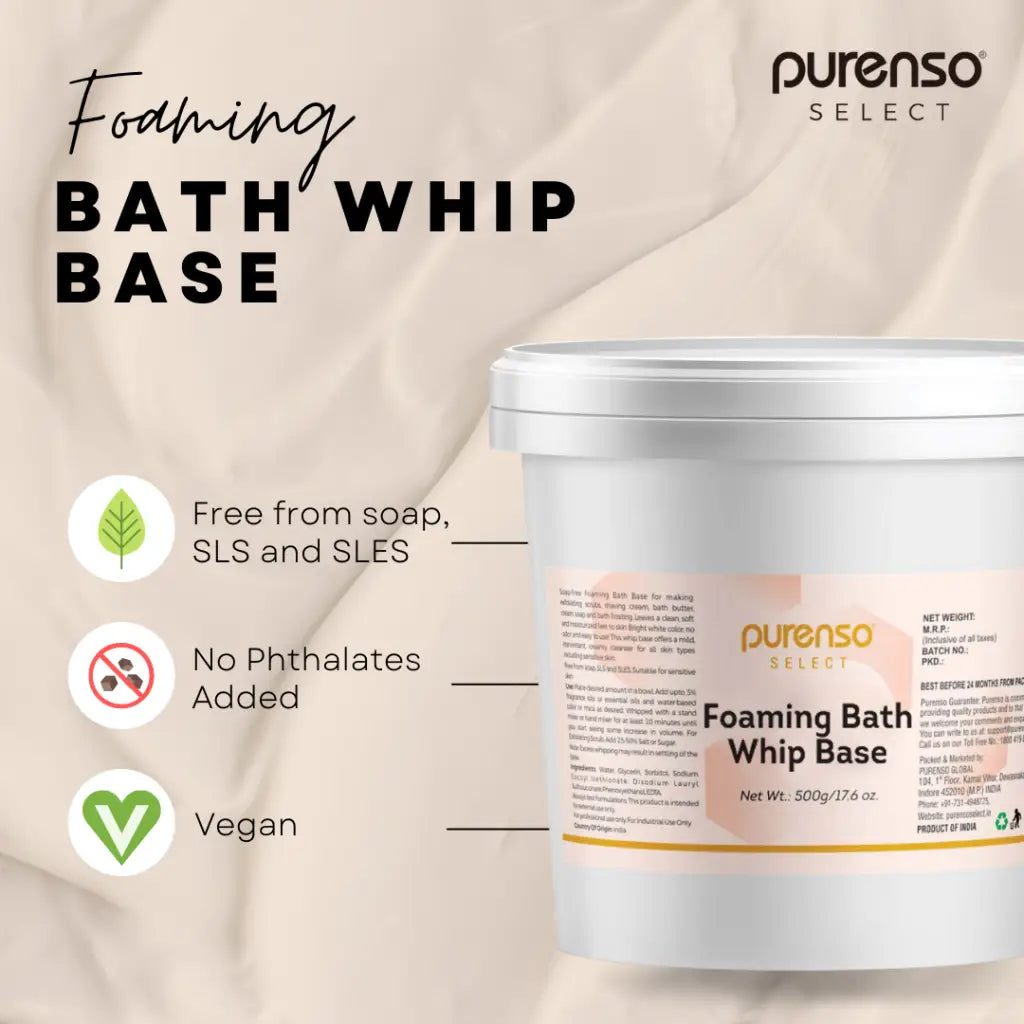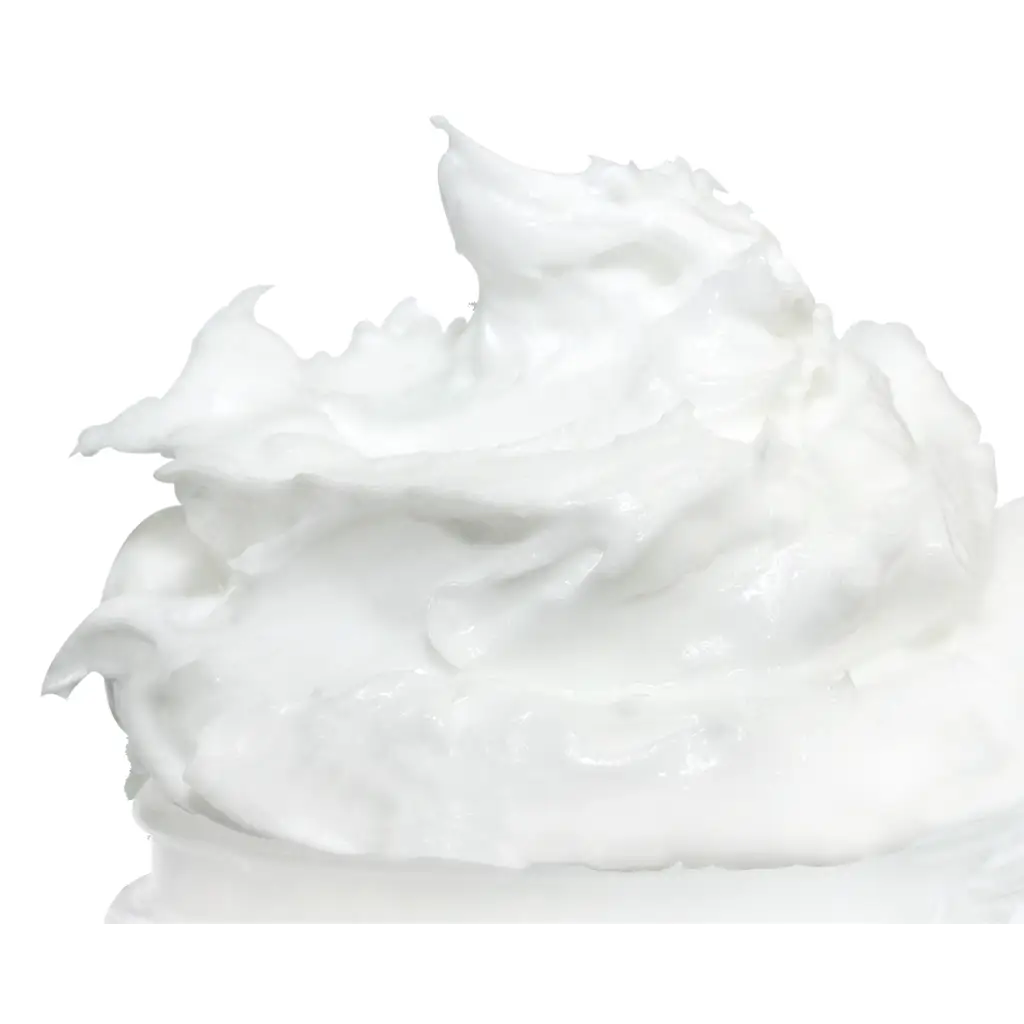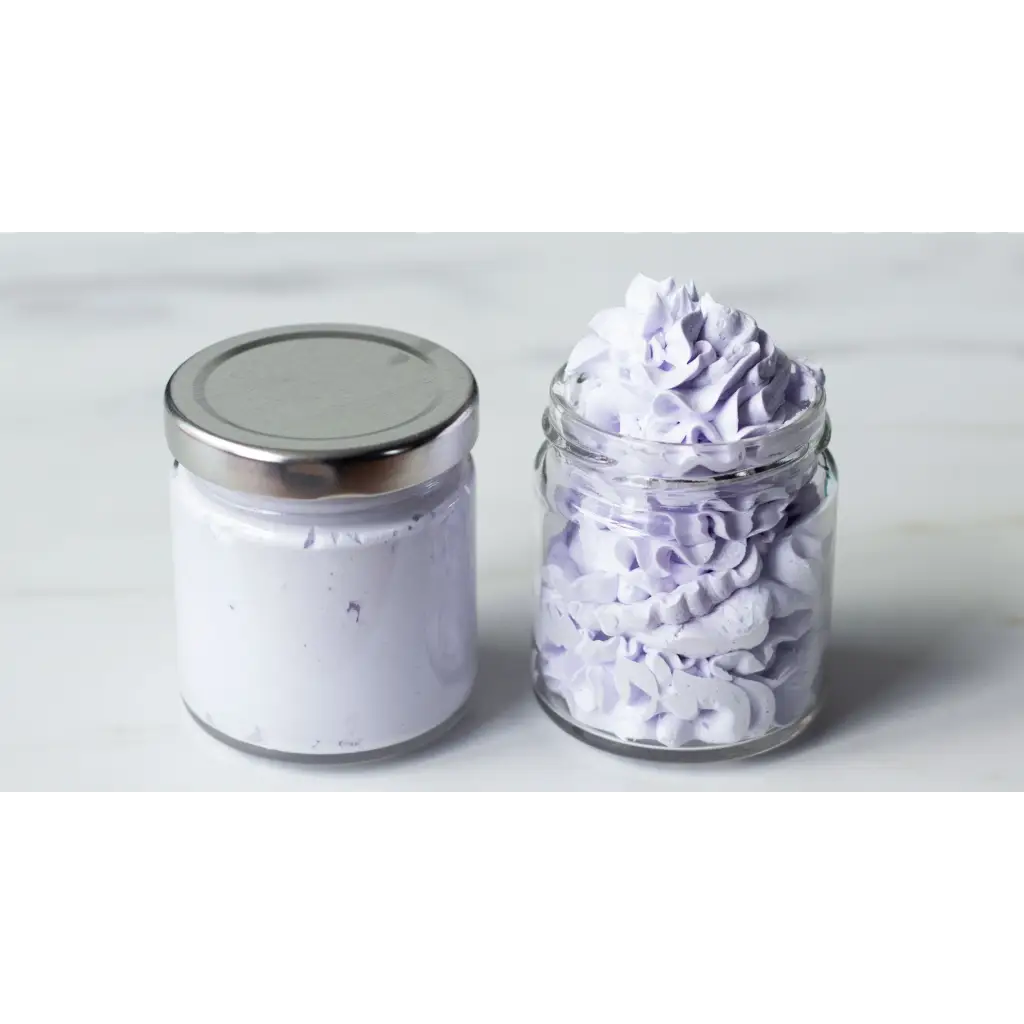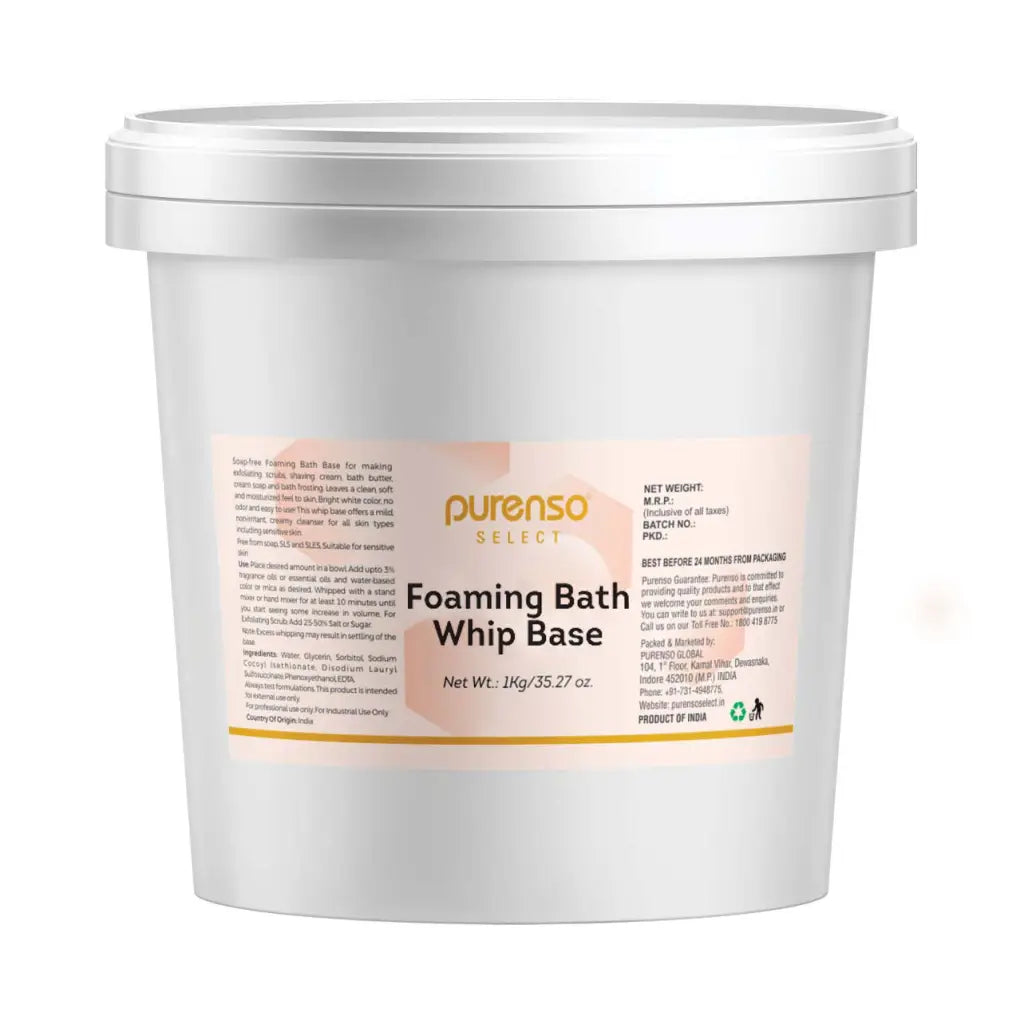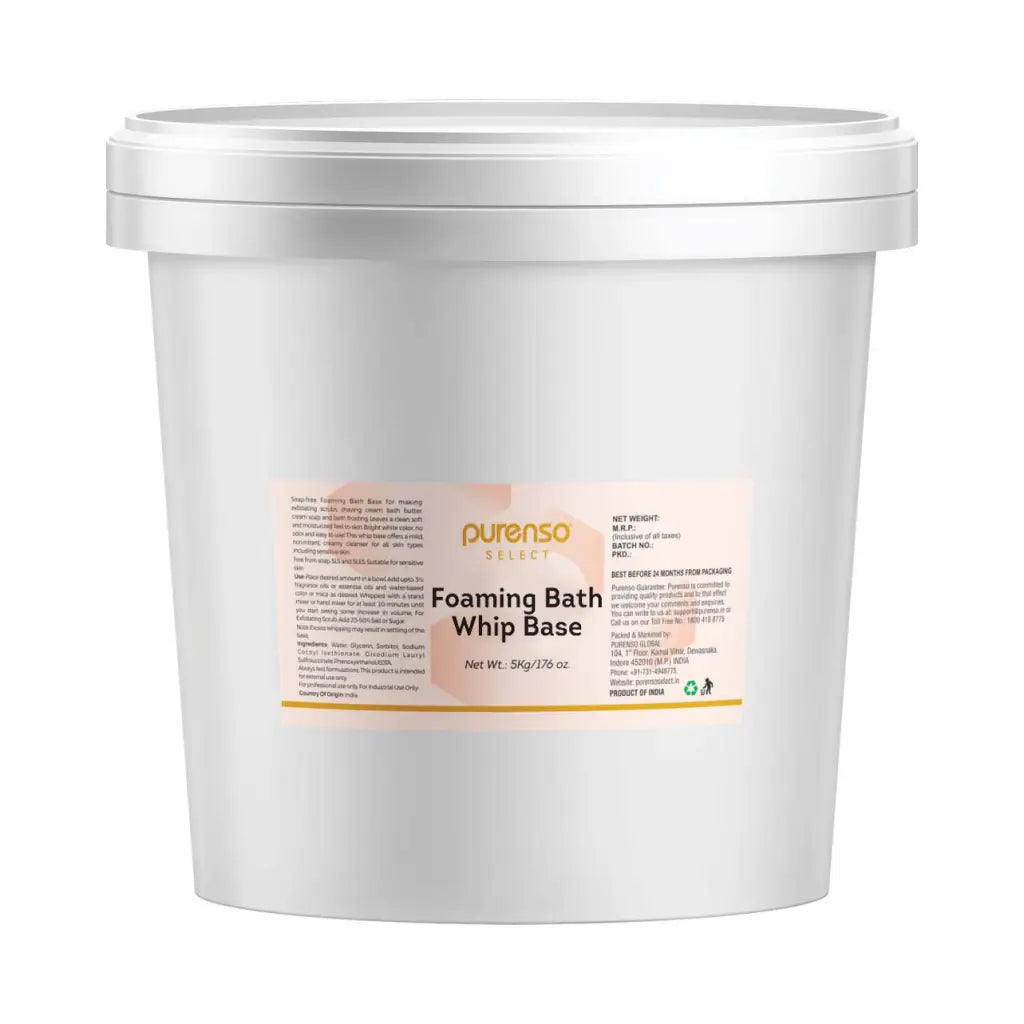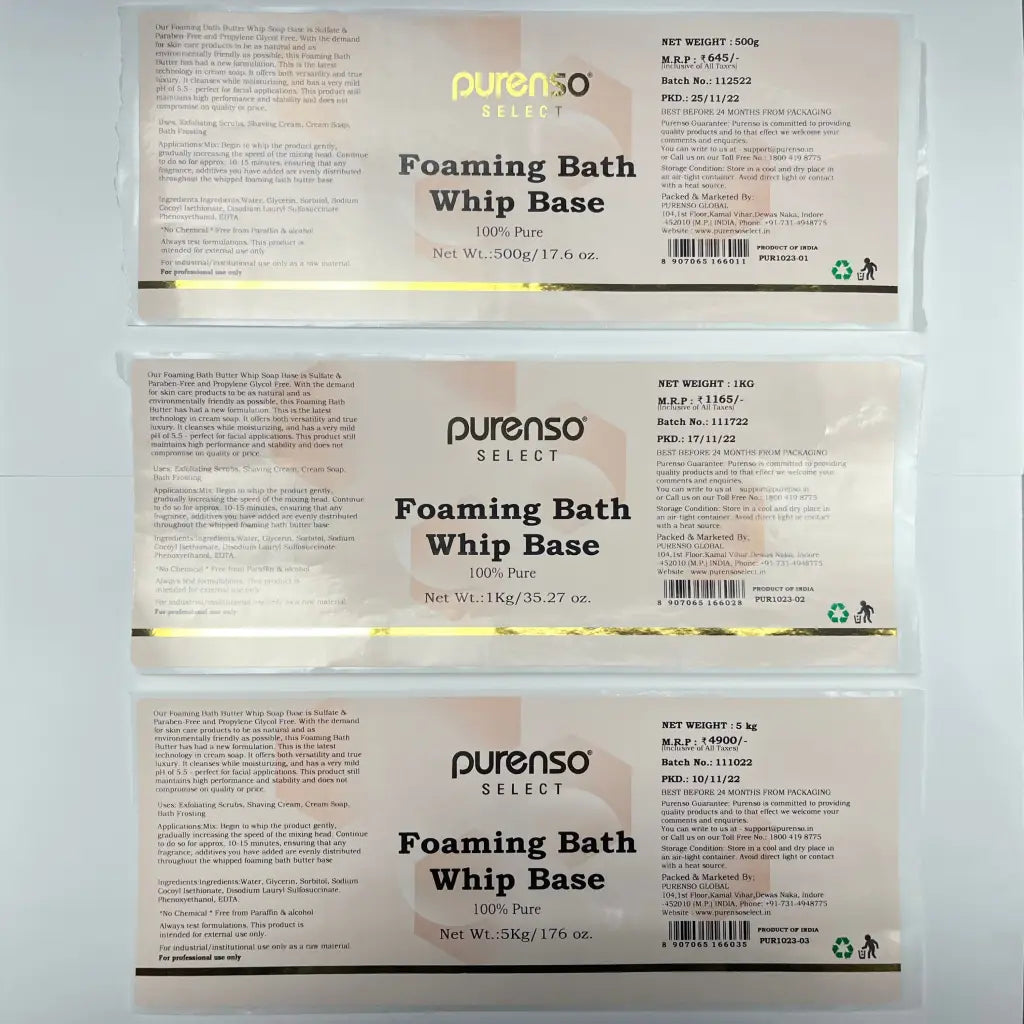 Foaming Bath Whip Soap Base
 Description
It is a popular, soap-free, whippable base for making mild face and body cleansing applications such as sugar scrubs, bath butters and soap frostings. This whip base offers a mild, non-irritant, creamy cleanser for all skin types including sensitive skin. 
INCI
Water, Glycerin, Sorbitol, Sodium Cocoyl Isethionate, Disodium Lauryl Sulfosuccinate. Phenoxyethanol, EDTA.

Appearance

Hard and brittle, Once whipped it's an extremely fluffy & smooth

pH

5-6

Usage
Exfoliating Scrubs, Shaving Cream, Cream Soap, Bath Frosting
Applications

Open / Cut: Simply open the packaging, safely take the Foaming bath whip soap base into smaller cubes, doing this will make the soap easier to handle and whip.
Add: You can now add a wide range of ingredients, such as Essential Oils, Salts, Sugar, Fragrances, Colours, Botanicals and Additives to customize your finished product. We recommend adding 2-3% of essential oil/fragrance and a ratio of 1 to 1 when using sugar or salt. For Example; 500 grams of Sugar and 500 grams of Foaming bath whip soap base.
Mix: Begin to whip the product gently, gradually increasing the speed of the mixing head. Continue to do so for approx. 10-15 minutes, ensuring that any fragrance, additives you have added are evenly distributed throughout the whipped foaming bath butter base
Fill: Once you are happy with the consistency of the product simply scoop out and fill your tubs. We recommend using wide body scrub tubs for this product as the base is too viscous for tubes and squeezable applications.

Why do we use it in formulations?
Foaming Bath Butter' is a unique and innovative product, designed for whipping. Users can create simple whipped foaming bath butters, sugar scrub, body soufflé, or a salt scrub, all from one soap base.
Strengths
It produces a creamy lather with fantastic levels of foam so than can be used for shower, bath or facial wash applications
Tips, Tricks, and Quirks
Excess whipping may result in settling of the base

Benefits

Mild cleansing base which can be whipped to create souffle-like foaming cleansing body butter or scrub
Fully formulated base
Can be personalised by adding fragrance, colour, exfoliants
Excellent foaming
Free from soap, SLS and SLES
Suitable for sensitive skin

Note: 
This base will not form hard peak post pipping.
Exposure to excessive heat and sunlight may result in softening of the base, Store the base and final product at room temperature in a cool and dry place.
We highly recommend that you check the compatibility of your fragrance oils and essential oils by trying small batch. Same is recommended for carrier oils and extracts.