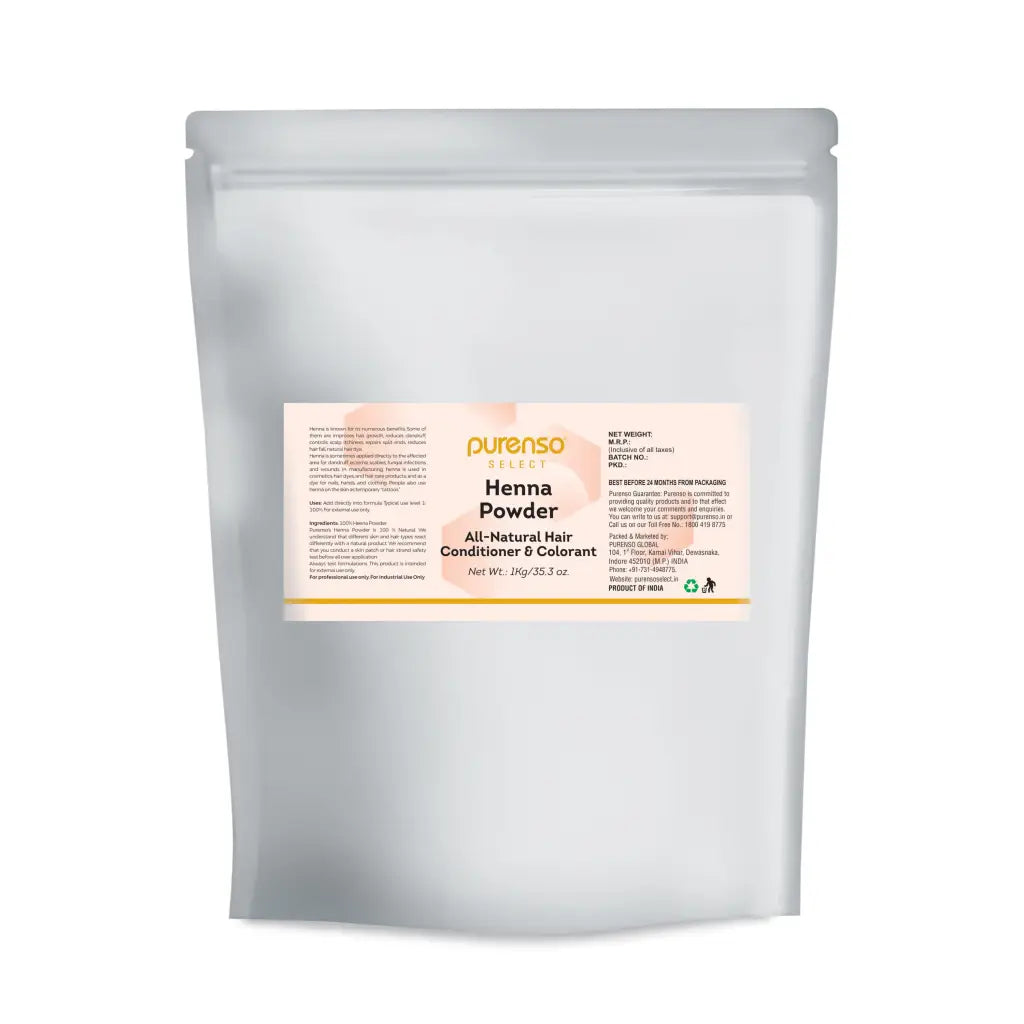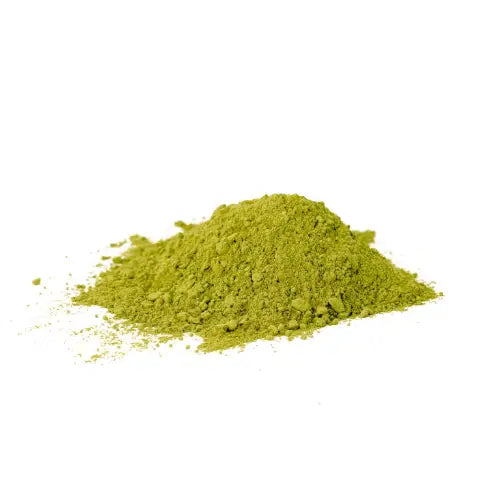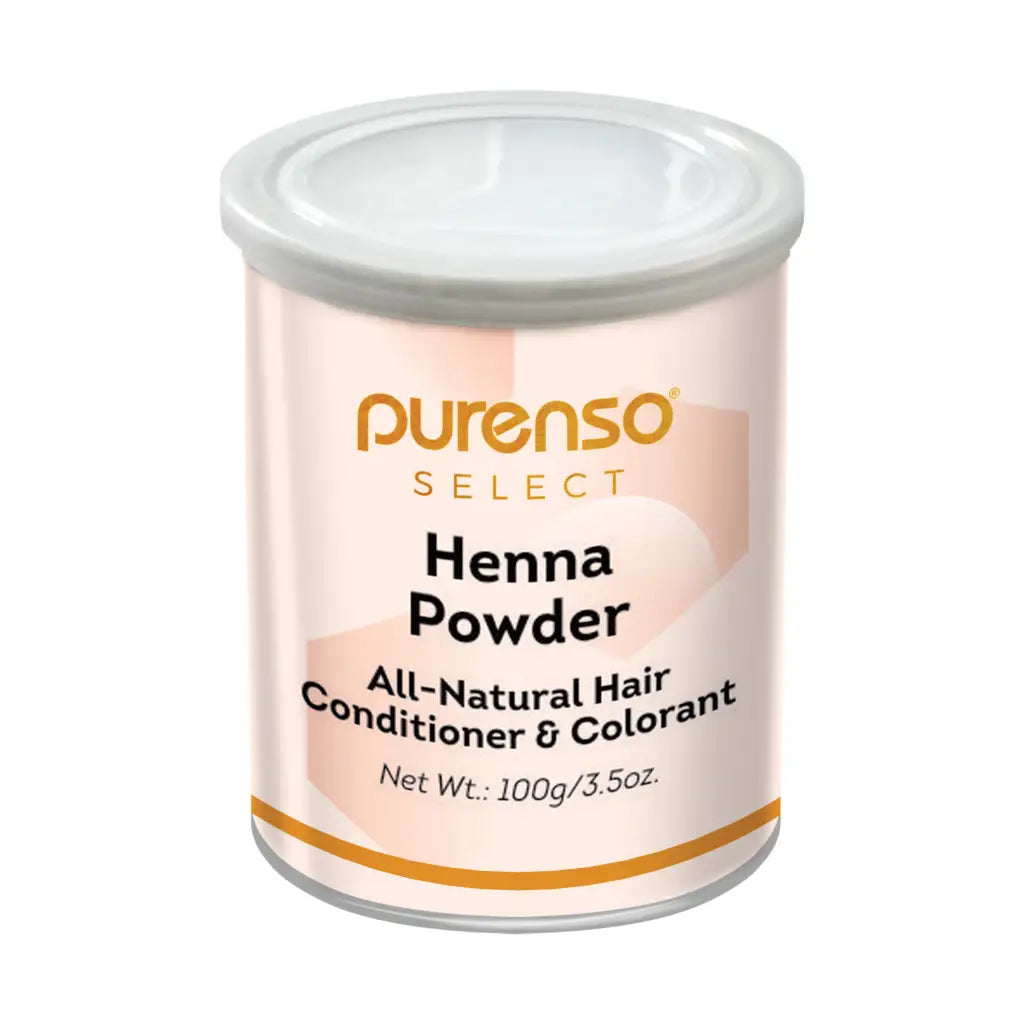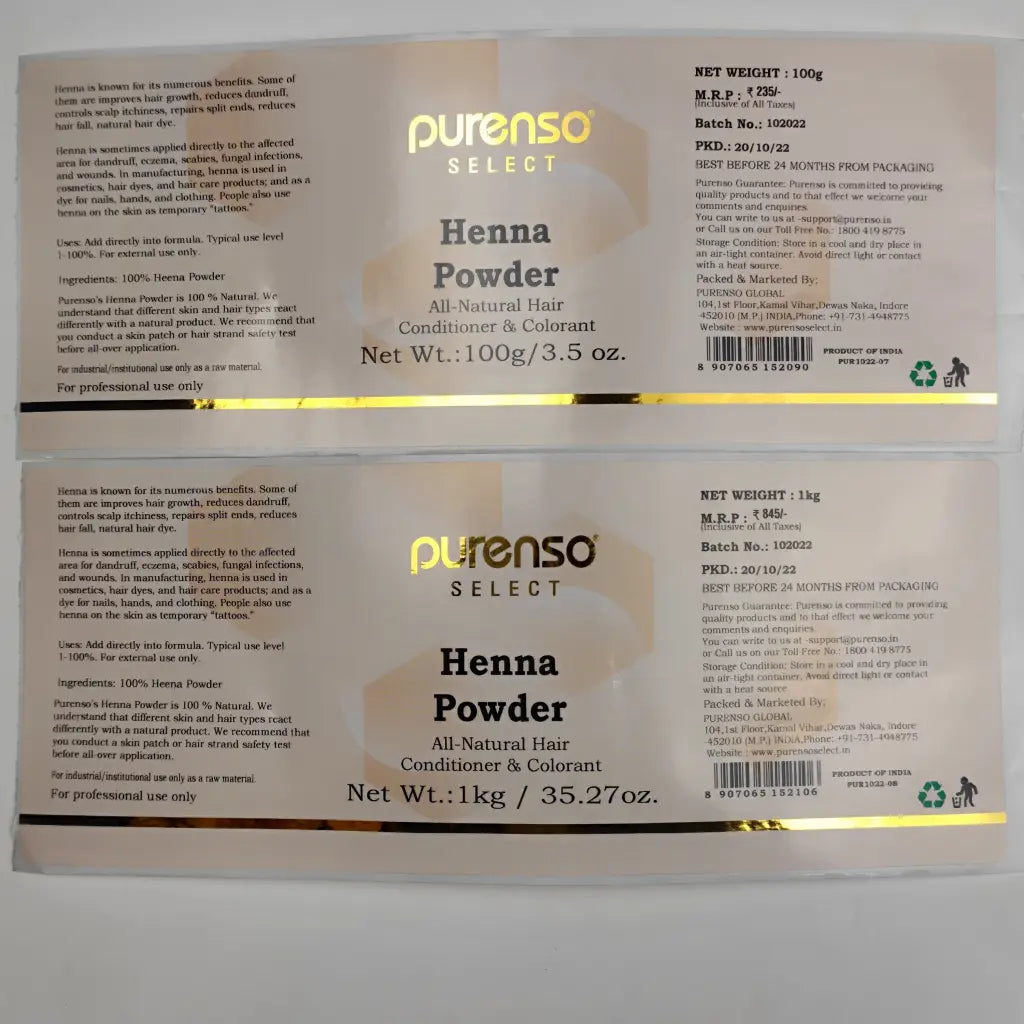 An excellent, all-natural hair conditioner and colorant that adds body, richness and shine.
Description: Henna is known for its numerous benefits. Some of them are improves hair growth, reduces dandruff, controls scalp itchiness, repairs split ends, reduces hair fall, natural hair dye. Henna is sometimes applied directly to the affected area for dandruff, eczema, scabies, fungal infections, and wounds. In manufacturing, henna is used in cosmetics, hair dyes, and hair care products; and as a dye for nails, hands, and clothing. People also use henna on the skin as temporary "tattoos."
Benefits:
Promotes Hair Growth
Regulates Oil Secretions
Combats Dandruff
Repairs Hair Damage
Prevents Premature Greying
Applications: Add directly into formula. Typical use level 1-100%. For external use only.
Ingredients: 100% Heena Powder
Purenso's Henna Powder is 100 % Natural. We understand that different skin and hair types react differently with a natural product. We recommend that you conduct a skin patch or hair strand safety test before all-over application.