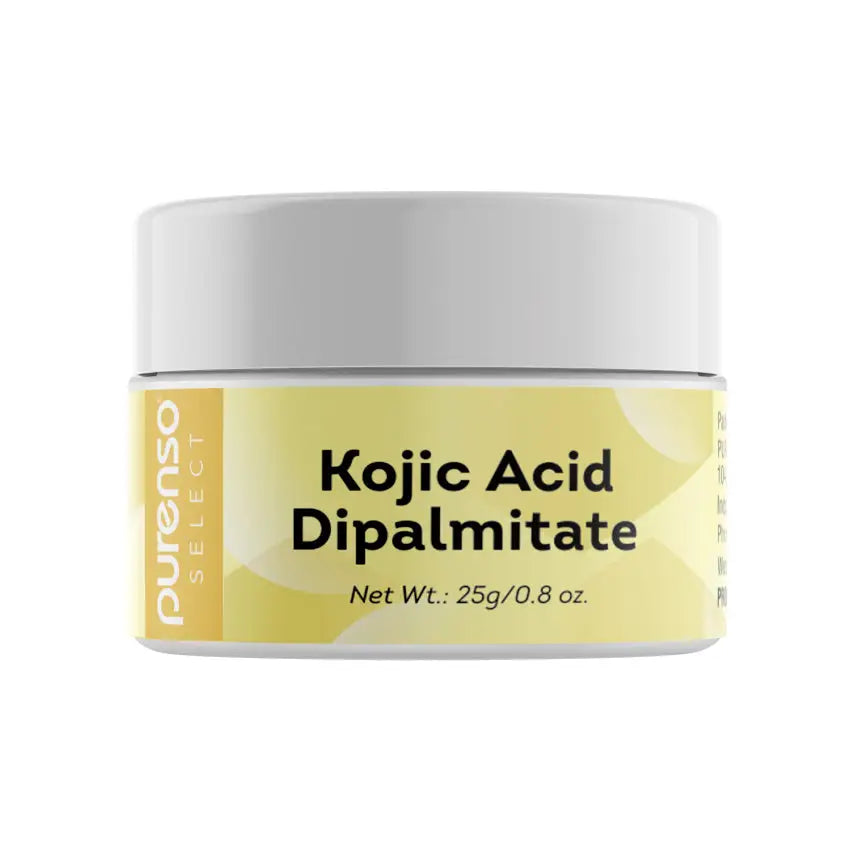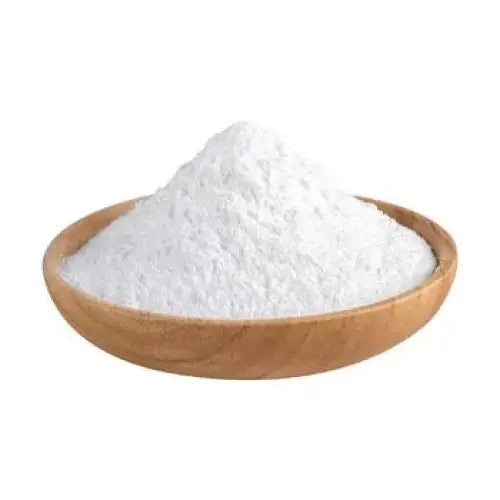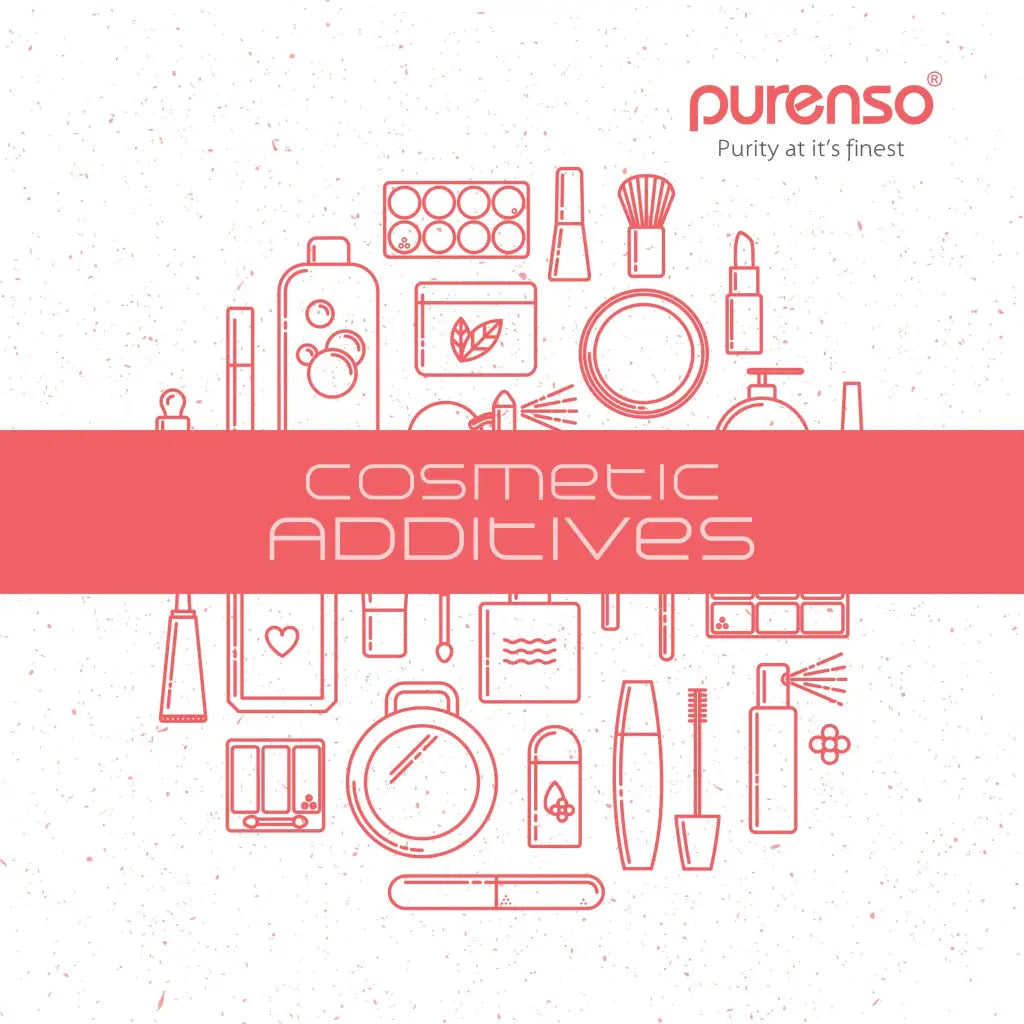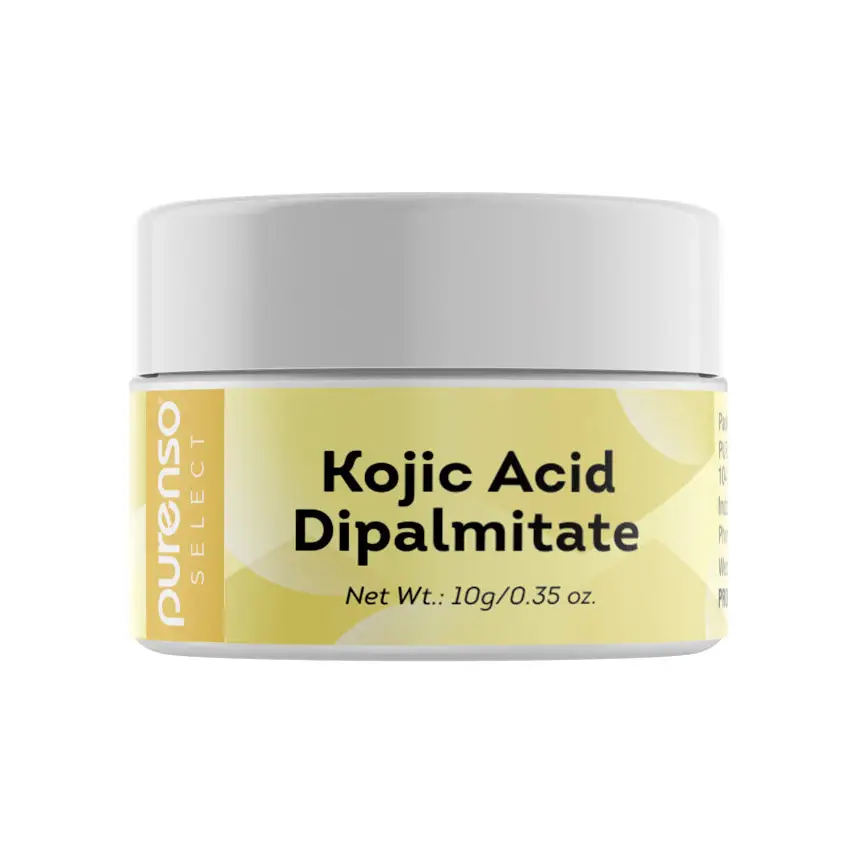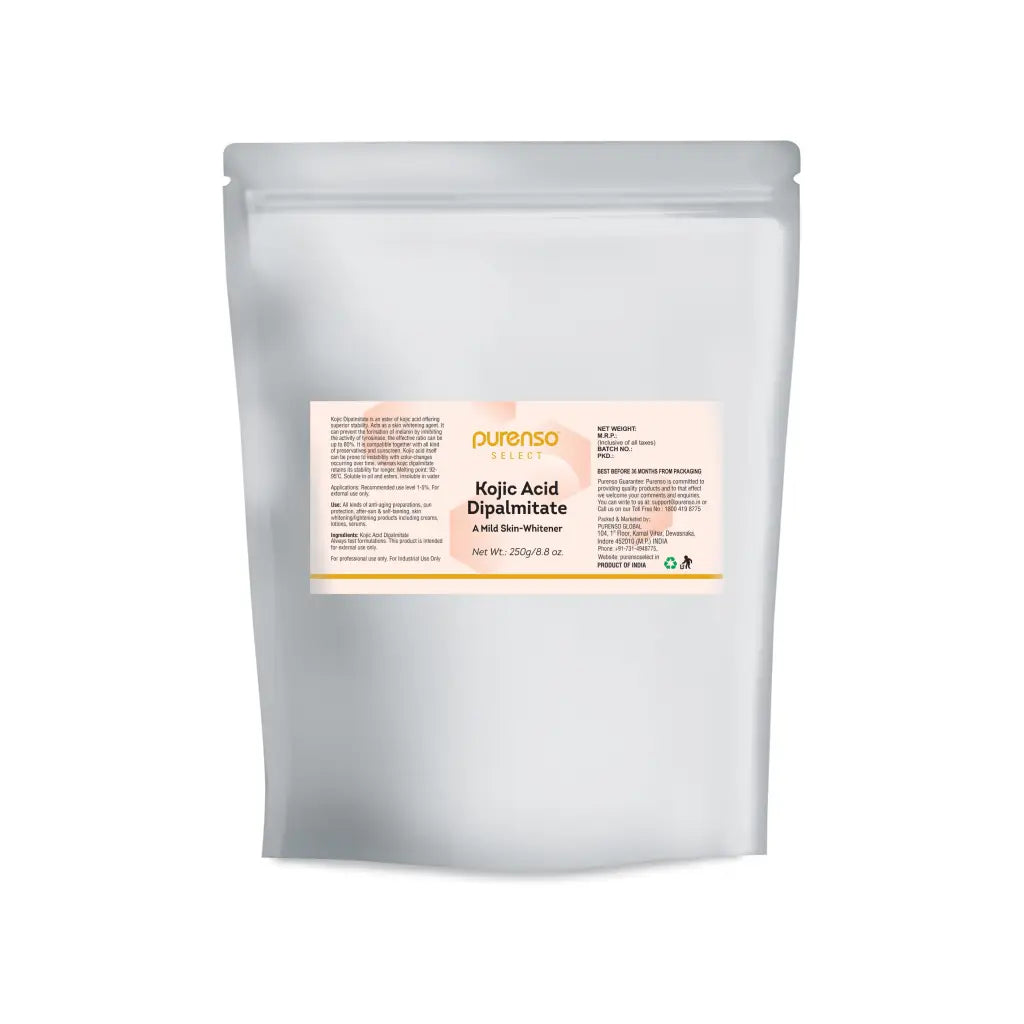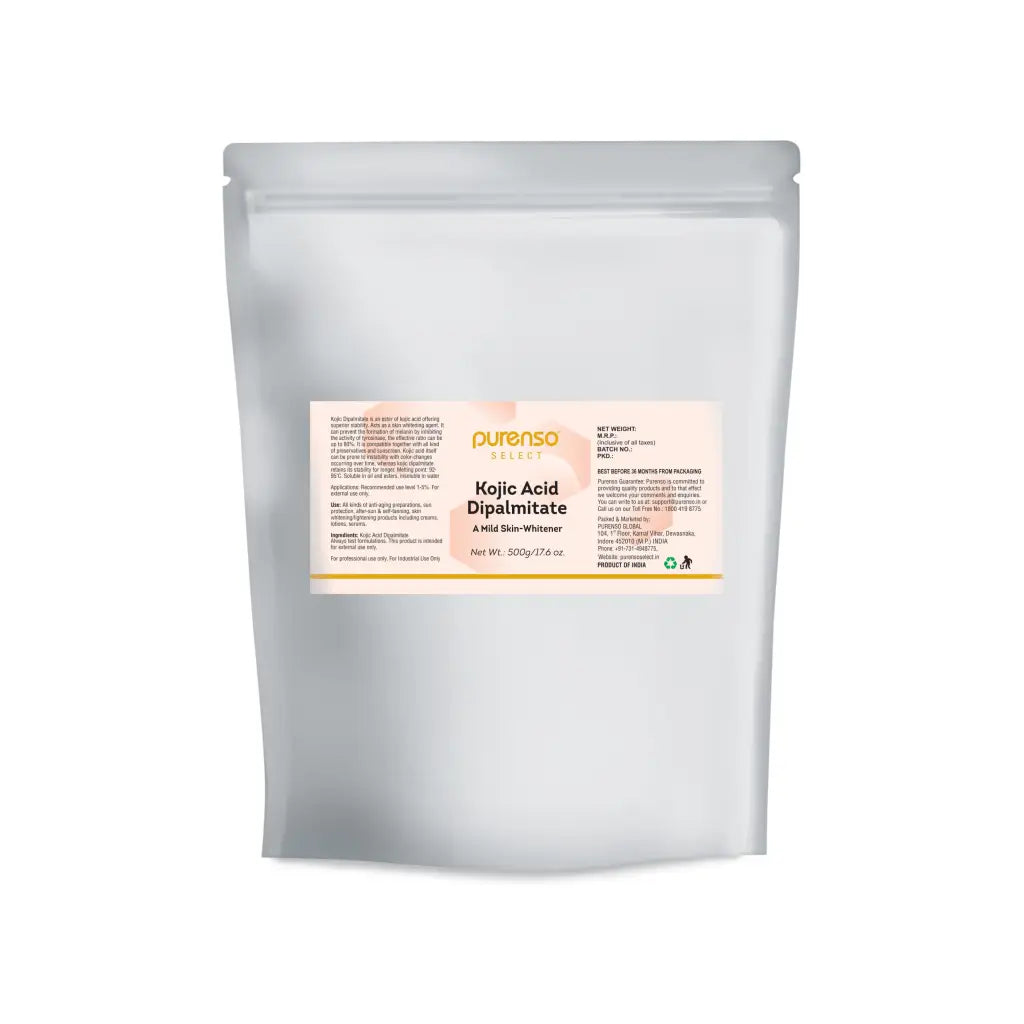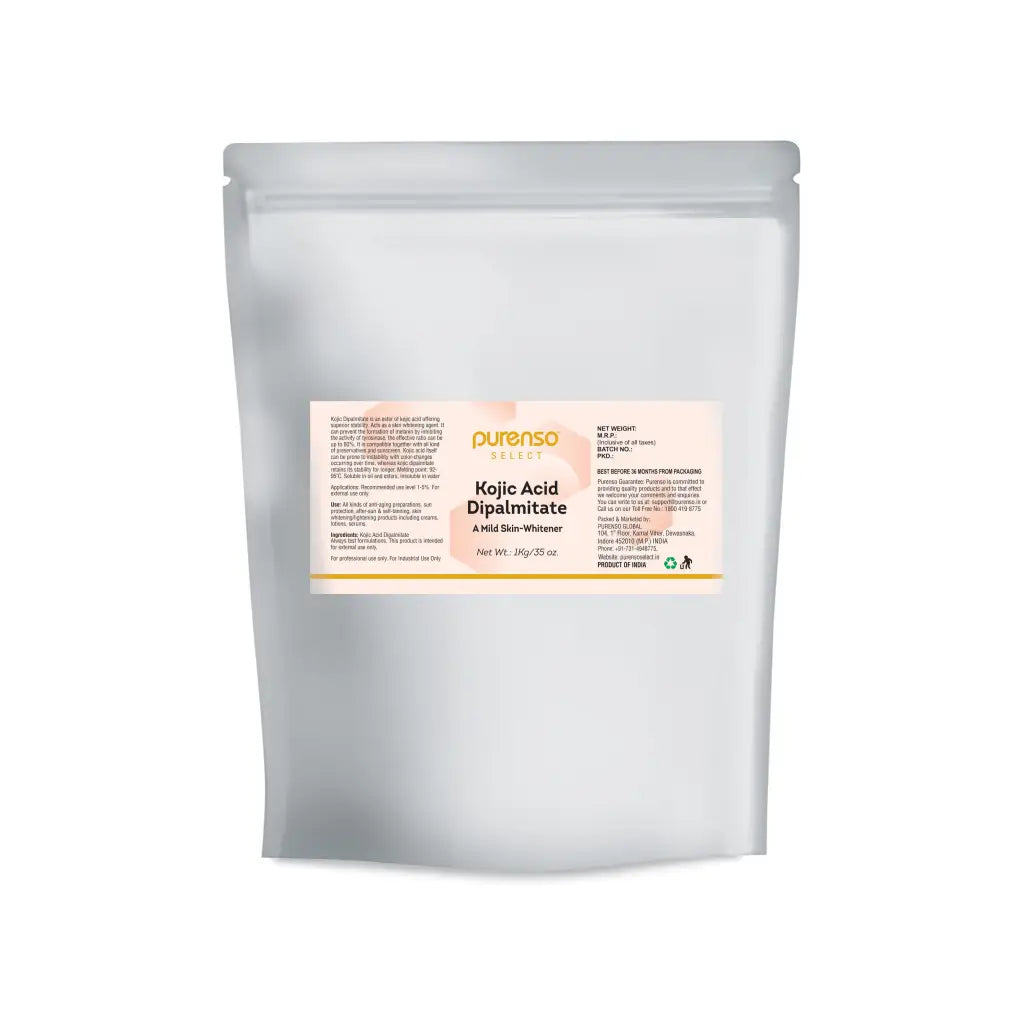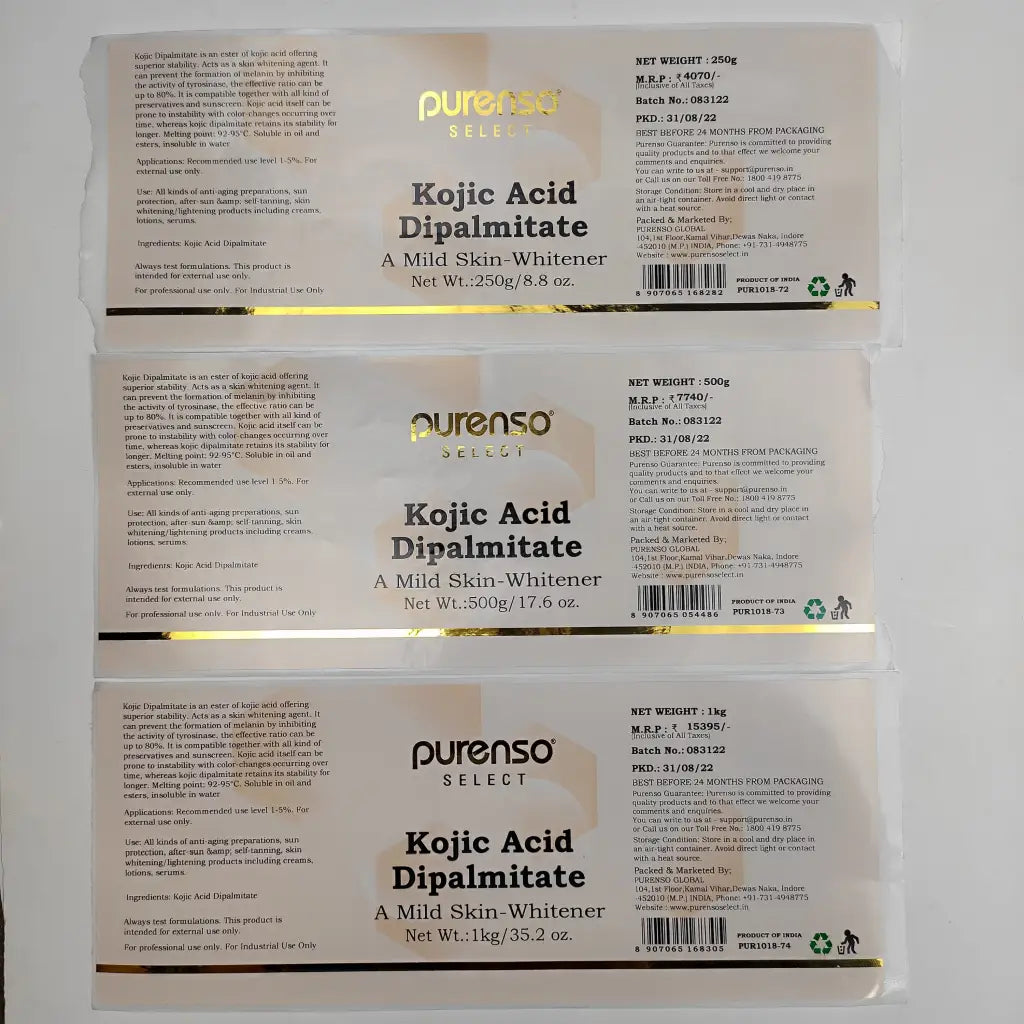 Mild Skin-Whitener
Description: Kojic Dipalmitate is an ester of kojic acid offering superior stability. Acts as a skin whitening agent. It can prevent the formation of melanin by inhibiting the activity of tyrosinase, the effective ratio can be up to 80%. It is compatible together with all kind of preservatives and sunscreen. Kojic acid itself can be prone to instability with color-changes occurring over time, whereas kojic dipalmitate retains its stability for longer. Melting point: 92-95°C. Soluble in oil and esters, insoluble in water
Light: Stable
pH: Stable between 3 and 10
Benefits:
Lightening/whitening : Inhibit tyrosinase and melanin formation, ameliorate dermal pigmentation.
Provide excellent effects in even toning skin, fighting age spots, freckles as well as general pigmentation disorders.
Toning/Invigorating
This mild acid is a powerful anti-oxidant and exhibits anti-bacterial, anti-fungal, and anti-aging benefits. 
Use: All kinds of anti-aging preparations, sun protection, after-sun & self-tanning, skin whitening/lightening products including creams, lotions, serums.
Applications: Recommended use level 1-5%. For external use only.
How to use: 
Add it to the heated oil phase with isopropyl myristate.
Keep the oil phase at 80

°

C for five minutes till it dissolves completely
Add this mixture to the water phase for emulsification at the same temperature for 10 minutes.
Ingredients: Kojic Acid Dipalmitate