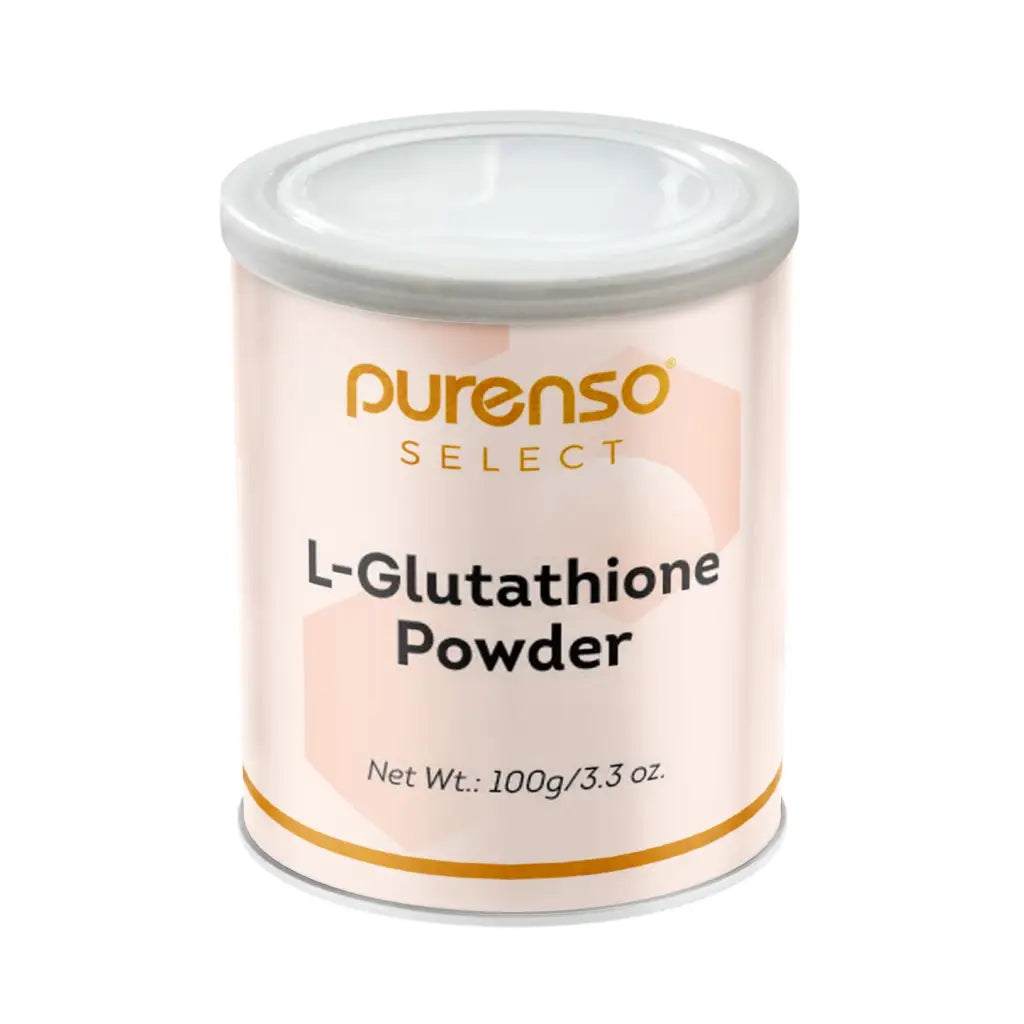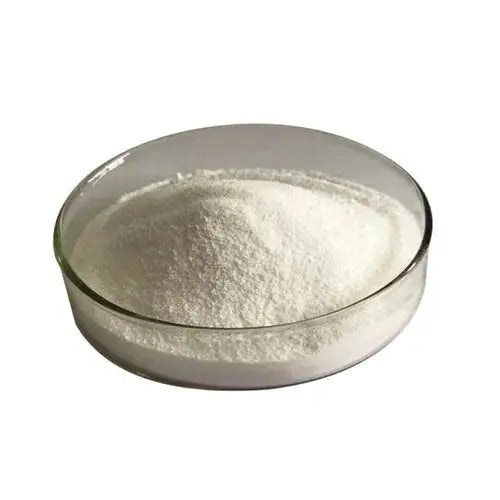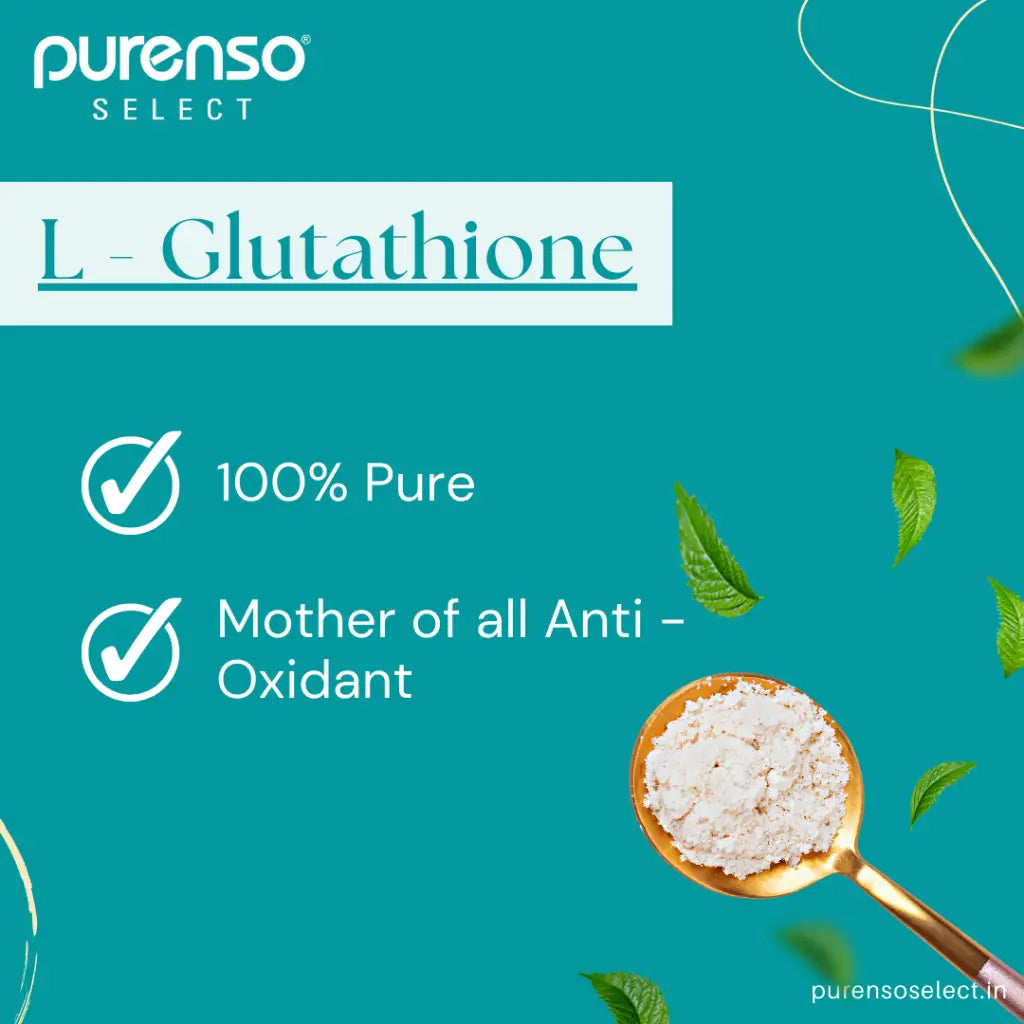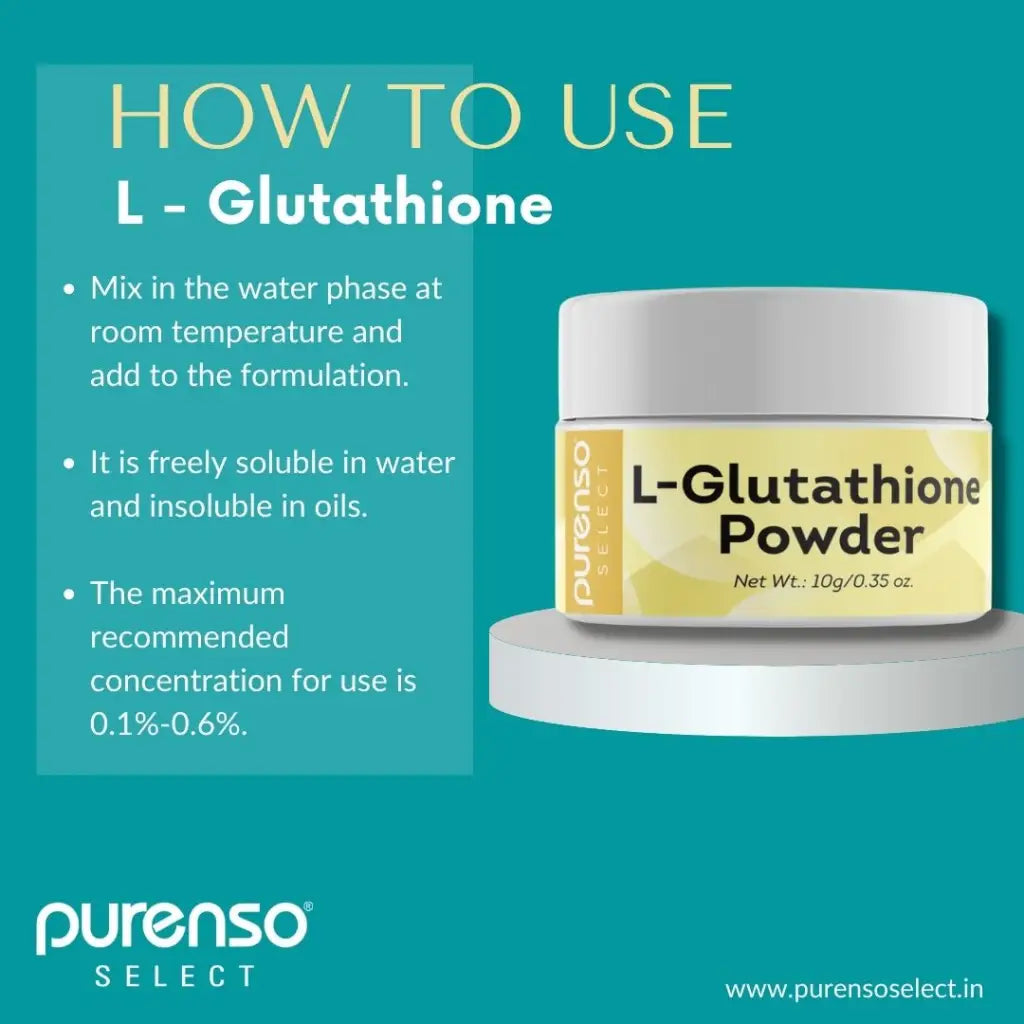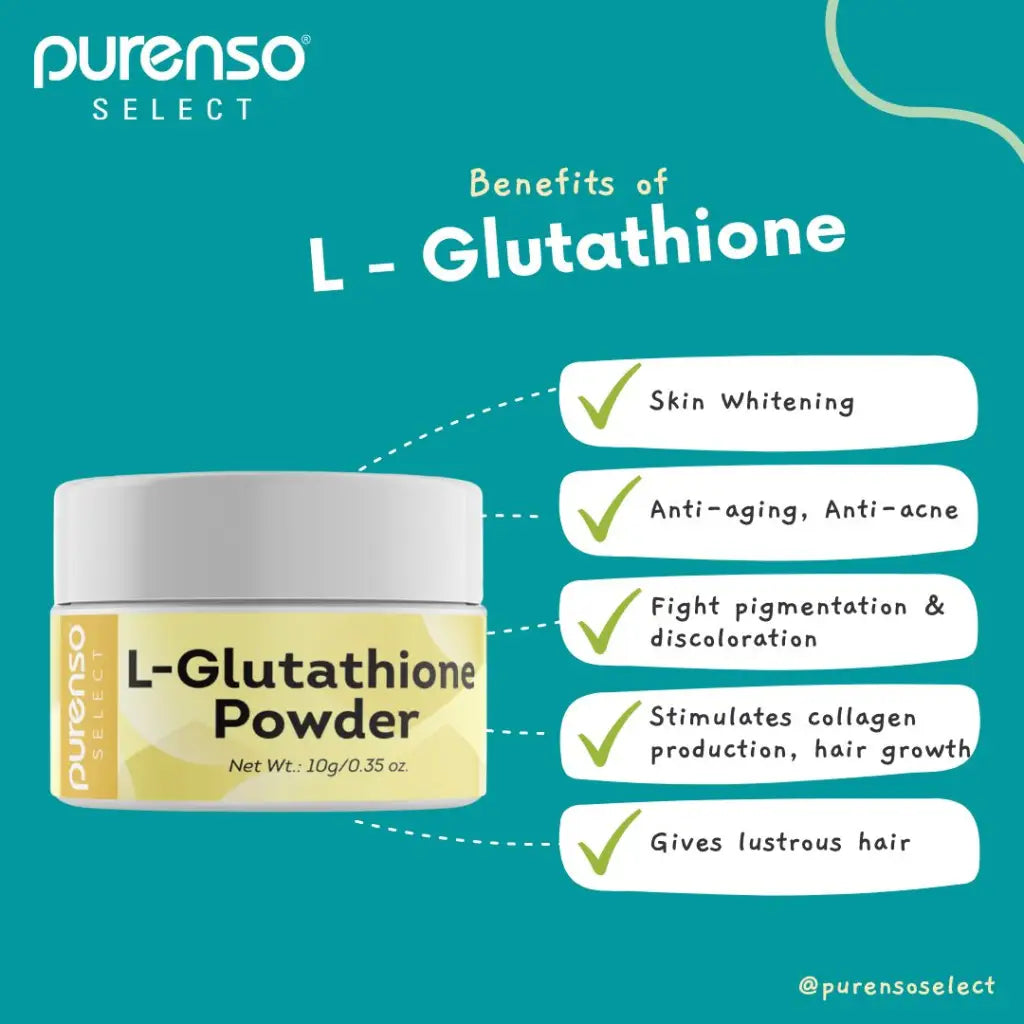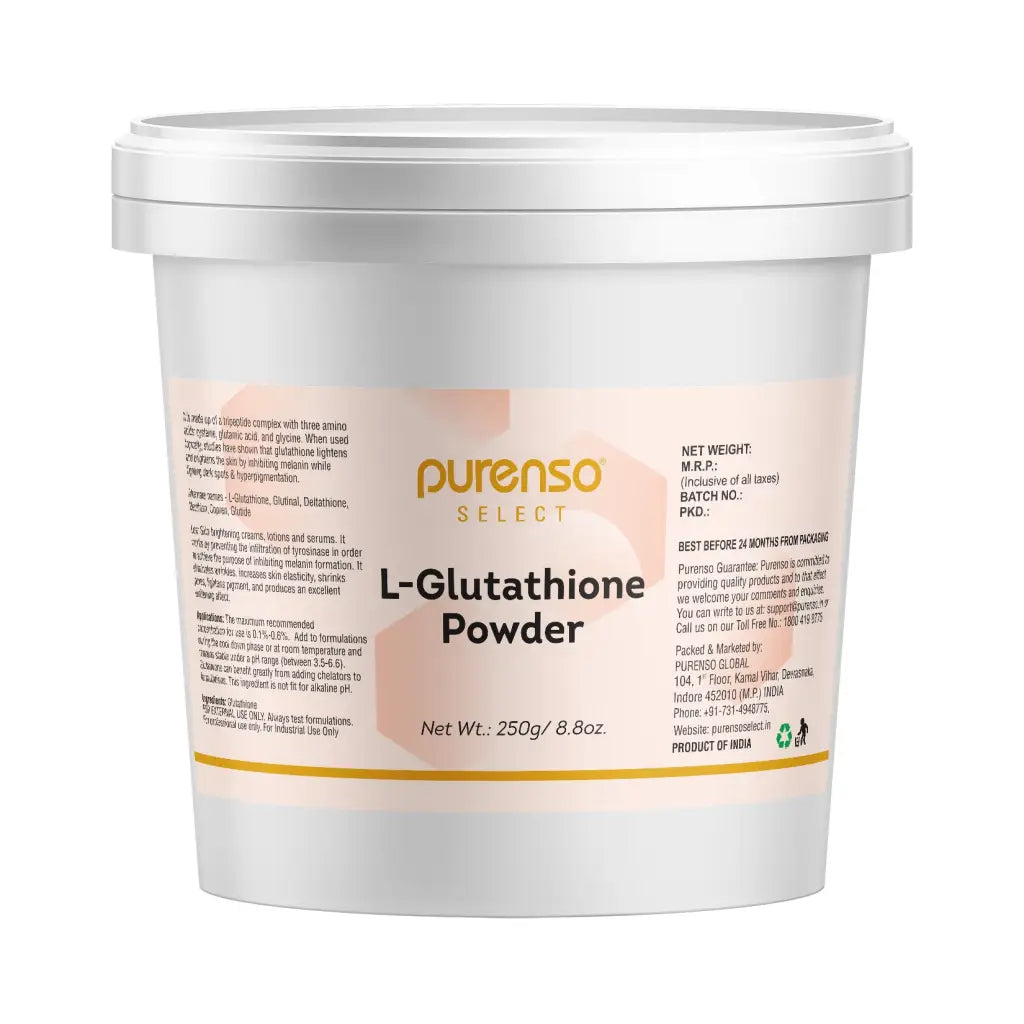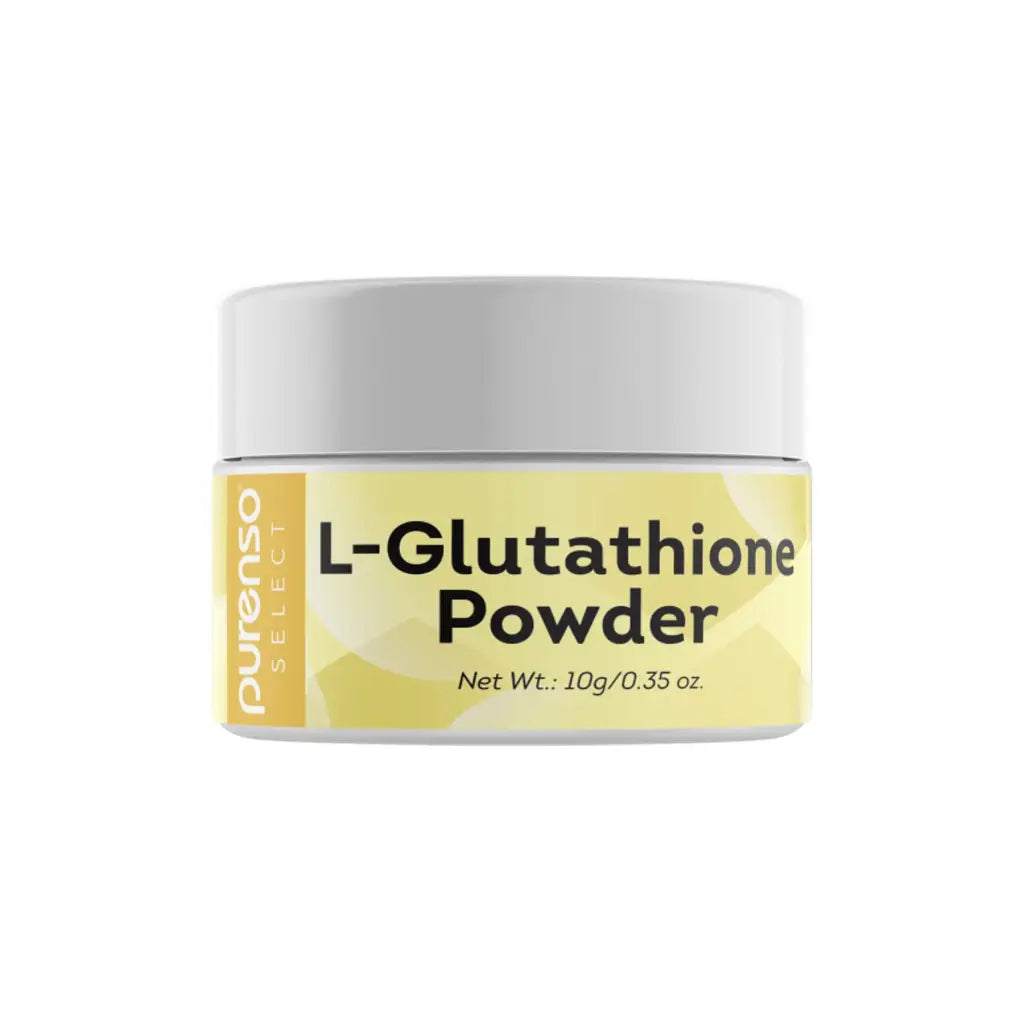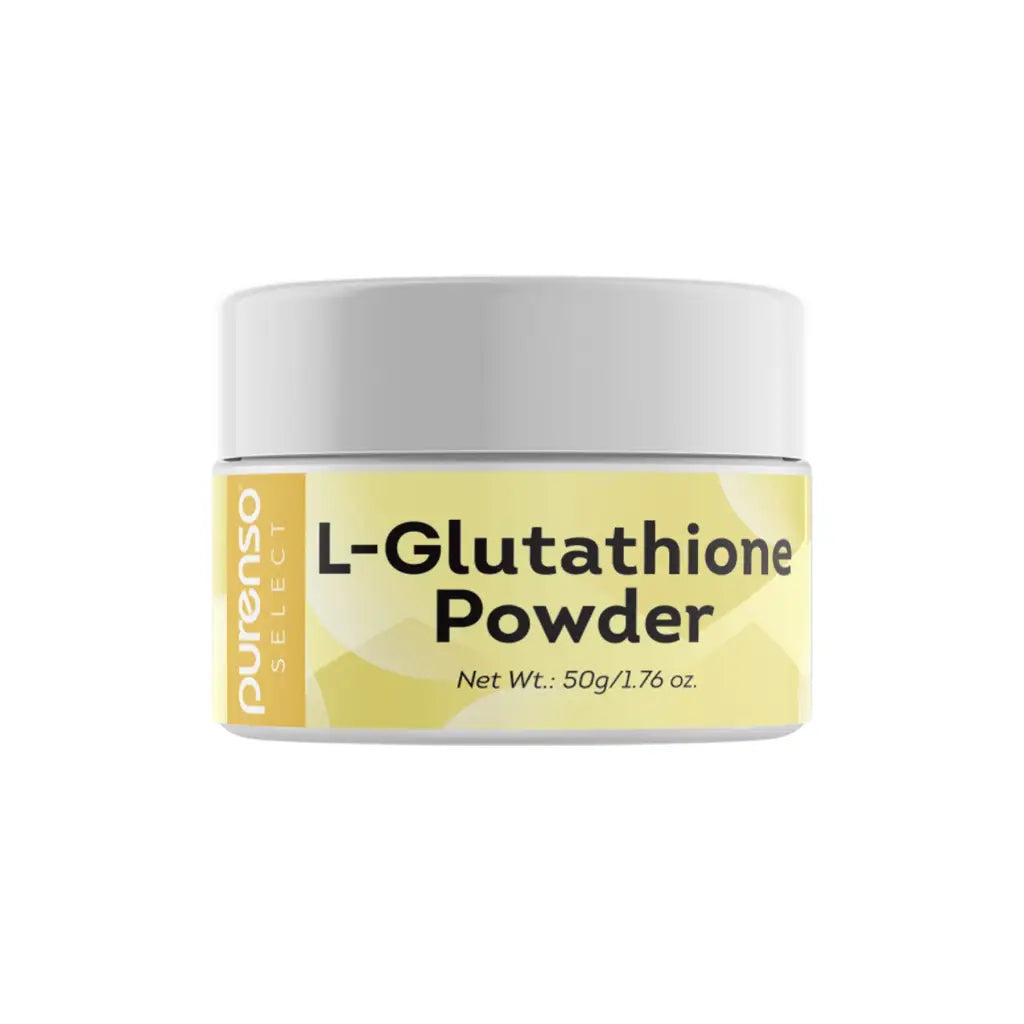 Brightens skin and complexion. Reduce dark spots and acne. Slows the process of aging.
Description: High Purity 99% Glutathione is the mother of all antioxidants and the most powerful antioxidant our bodies naturally produce. It is made up of a tripeptide complex with three amino acids: cysteine, glutamic acid, and glycine. When used topically, studies have shown that glutathione lightens and brightens the skin by inhibiting melanin while fighting dark spots & hyperpigmentation. You can also find Glutathione in several of our more popular ready-made products like Anti Aging Cream, Antioxidant Serum, and Collagen Serum. The powder is freely soluble in water, and insoluble in oils.

Alternate names - L-Glutathione, Glutinal, Deltathione, Neuthion, Copren, Glutide
Benefits:
Skin whitening properties.
Powerful anti-oxidants.
Lower inflammation

Overall lighter, brighter skin tone

Even skin tone with reduced dark spots

Reduced blemishes

Diminished acne scars
Use: Skin brightening creams, lotions and serums. It works by preventing the infiltration of tyrosinase in order to achieve the purpose of inhibiting melanin formation. It eliminate wrinkles, increase skin elasticity, shrink pores, lighten pigment, and produces an excellent whitening effect.  
Applications: The maximum recommended concentration for use is 0.1%-0.6%.  Add to formulations during the cool down phase or at room temperature and remains stable under a pH range (between 3.5-6.6). Glutathione can benefit greatly from adding chelators to formulations. This ingredient is not fit for alkaline pH.
Quick Tips:
Product is hygroscopic. Keep vial tightly closed.
Glutathione is compatible with Magnesium Ascorbyl Phosphate (Vitamin C), Arbutin, Kojic Acid and Kojic Dipalmitate.
Avoid mixing too many powders into one lotion, aim for no more than 3 active skin lightening ingredients in one formulation.
Ingredients: Glutathione