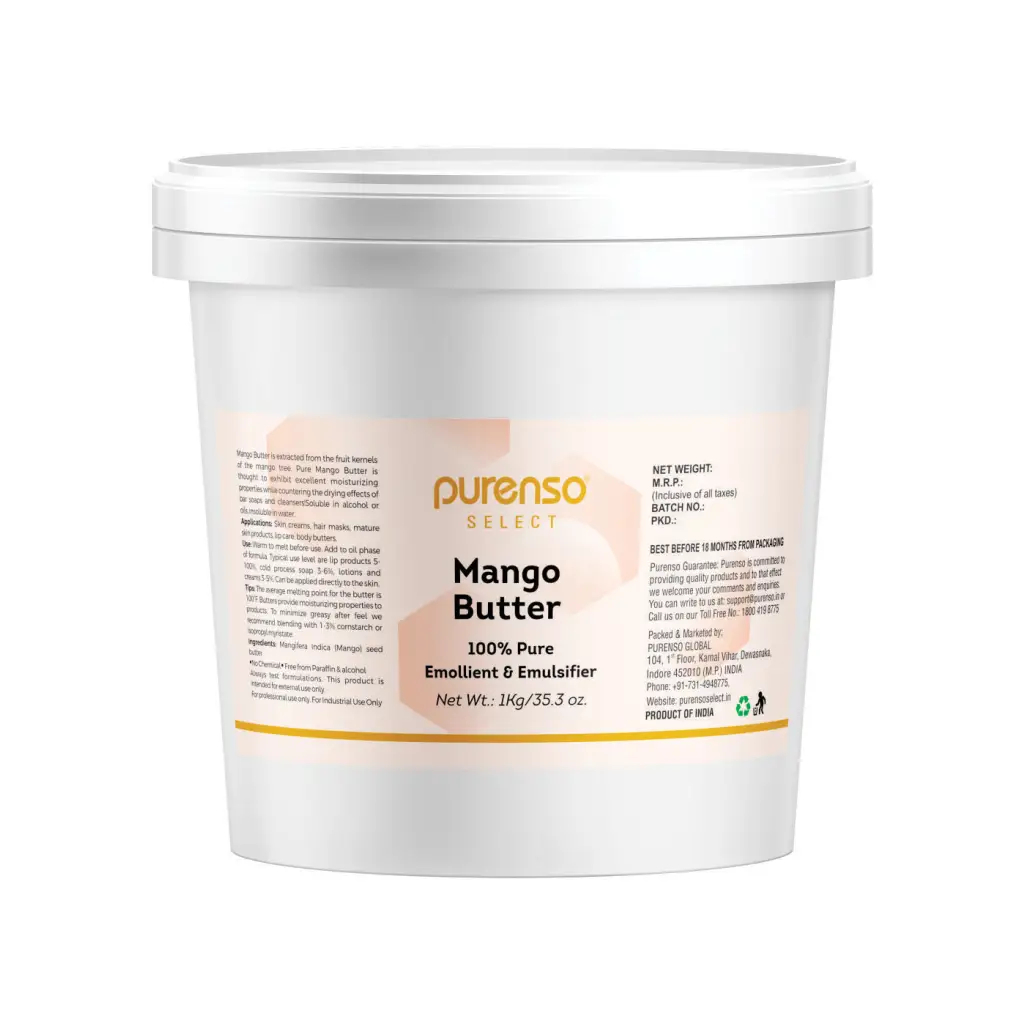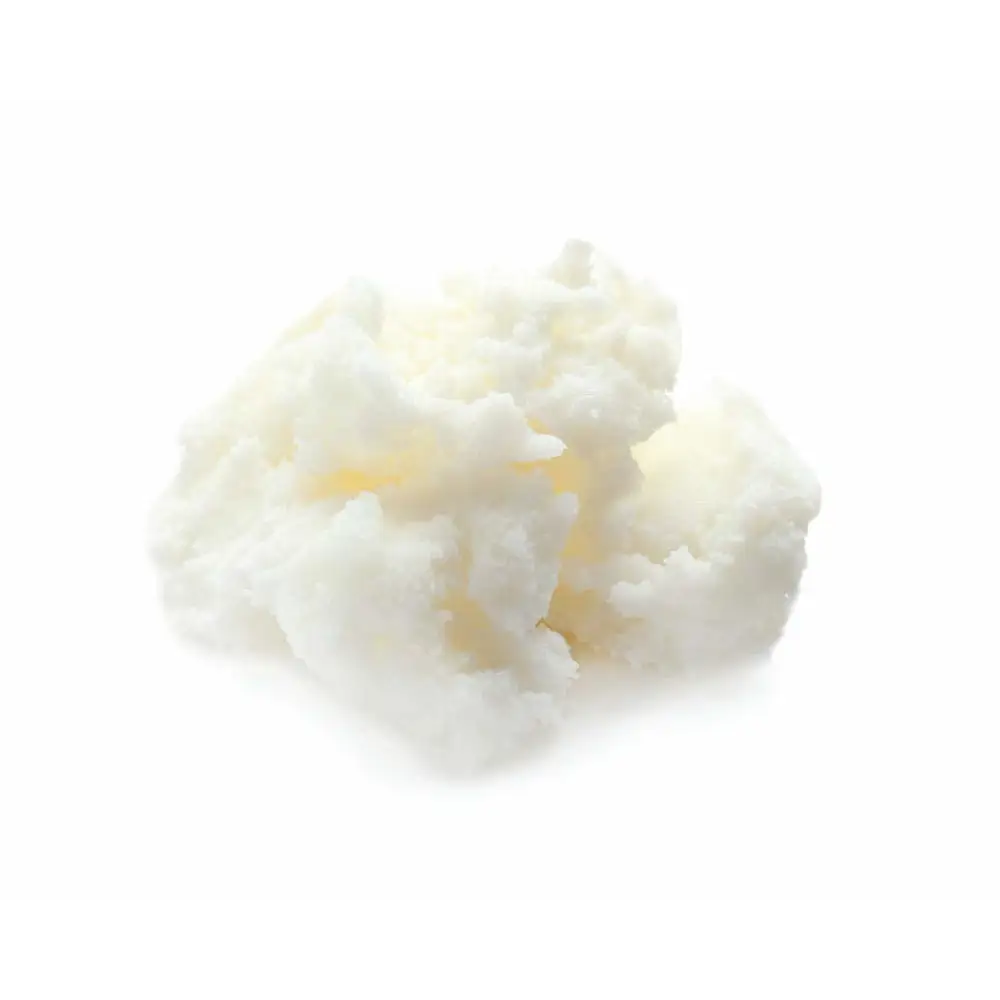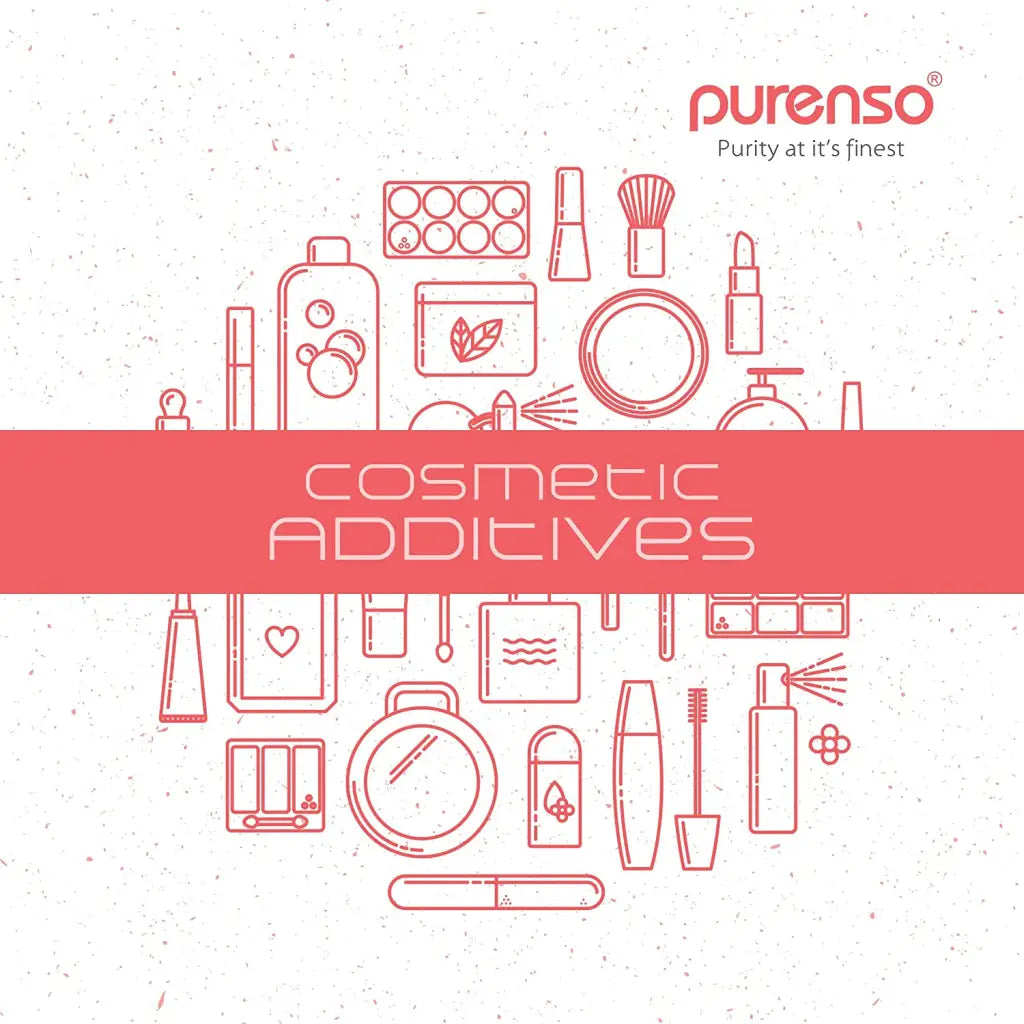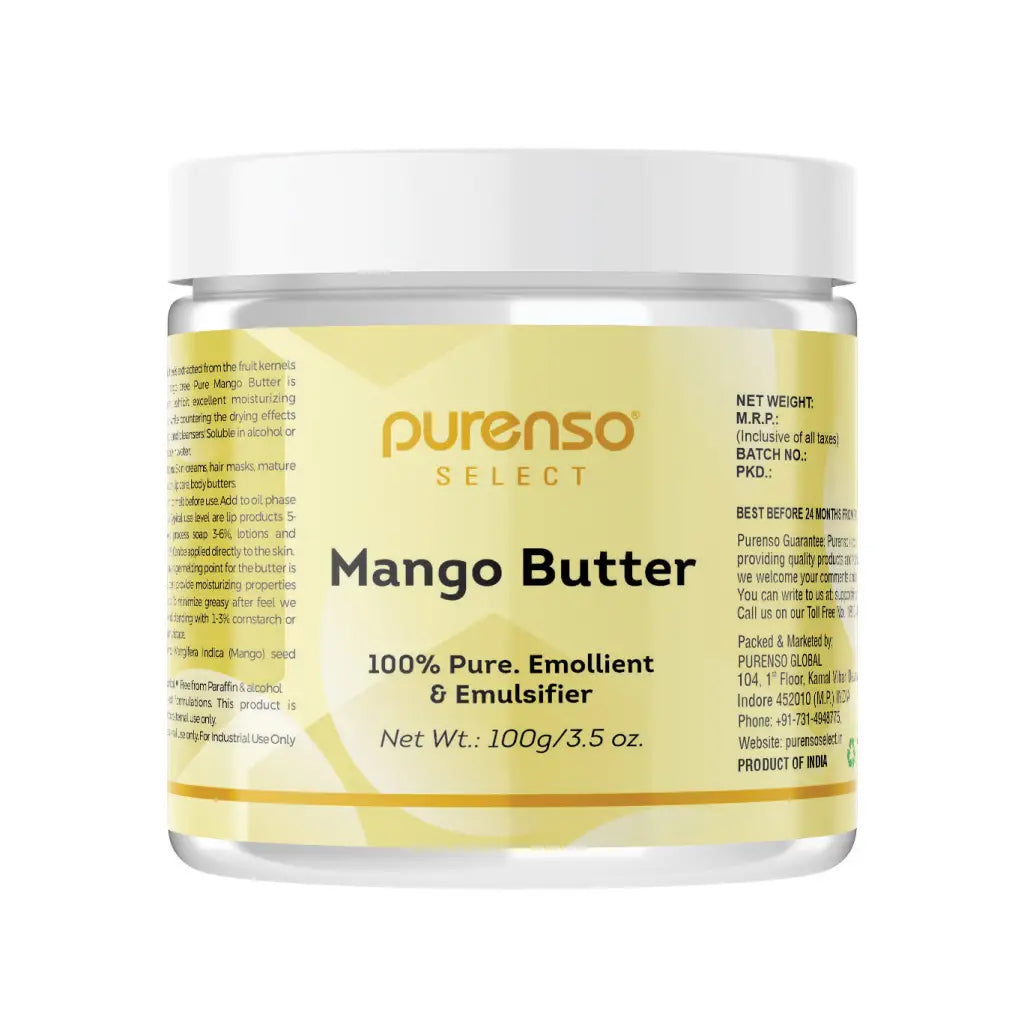 Description: Butter obtained from the kernels of mango fruits (Mangifera Indica). It is refined, bleached and deodorized to obtain a product which meets the requirements for cosmetic applications. It contains high contents of fatty acids and has a high oxidative stability. Melting point 30-37°C (86-98°F). Off-white, soft solid. Soluble in alcohol or oils, insoluble in water.
Properties: conditioning, soothing, emollient, protective, nourishing
Benefits:
Highly effective emollient and skin nutrient due to its unique softening properties and the high level of non-saponifiables
Ideal for dry, damaged and aging skin
Use: Skin creams, hair masks, mature skin products, lip care, body butters.
Applications: Add to oil phase of formula. Typical use level 3 - 100 % (can be used pure). For external use only.
Tips: The average melting point for the butter is 100°F. Butters provide moisturizing properties to products. To minimize greasy after feel we recommend blending with 1-3% cornstarch or isopropyl myristate.
Ingredients: Mangifera Indica (Mango) seed butter
NO Colorants Added