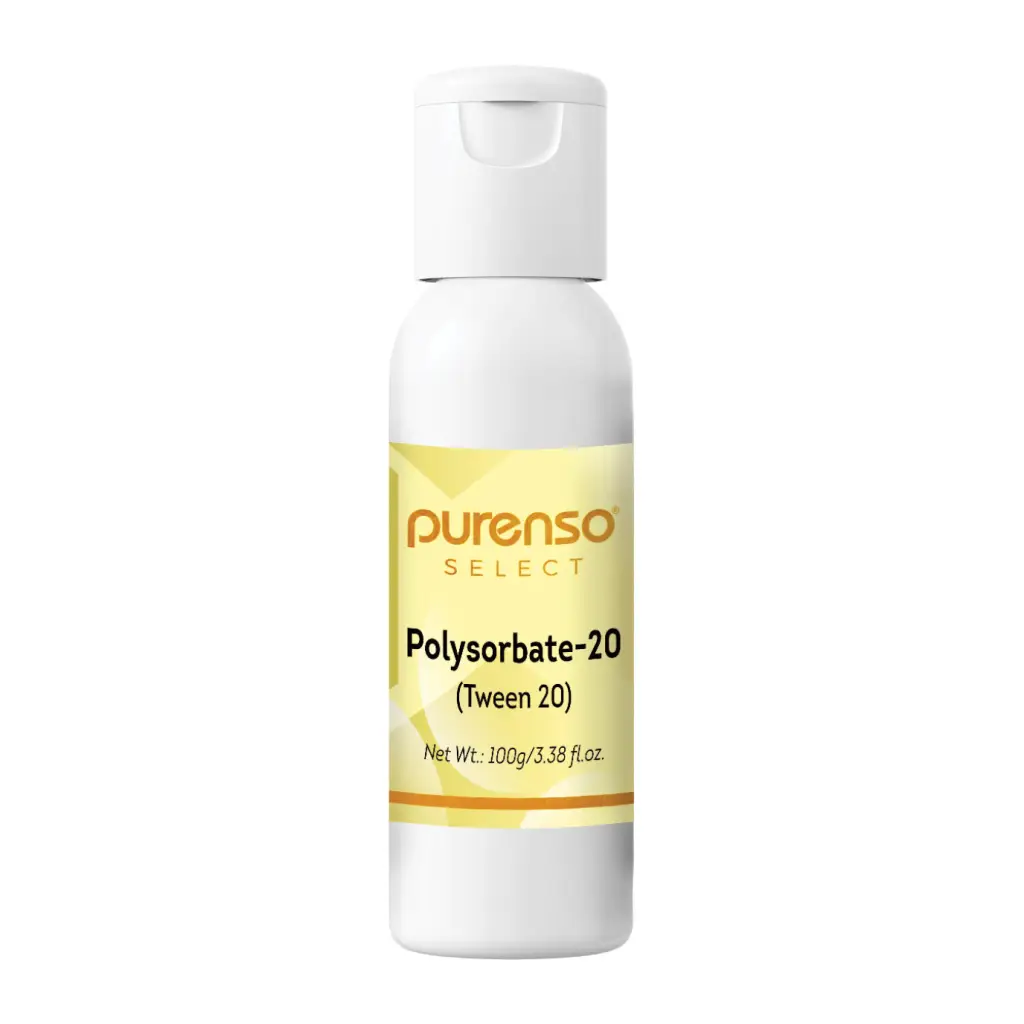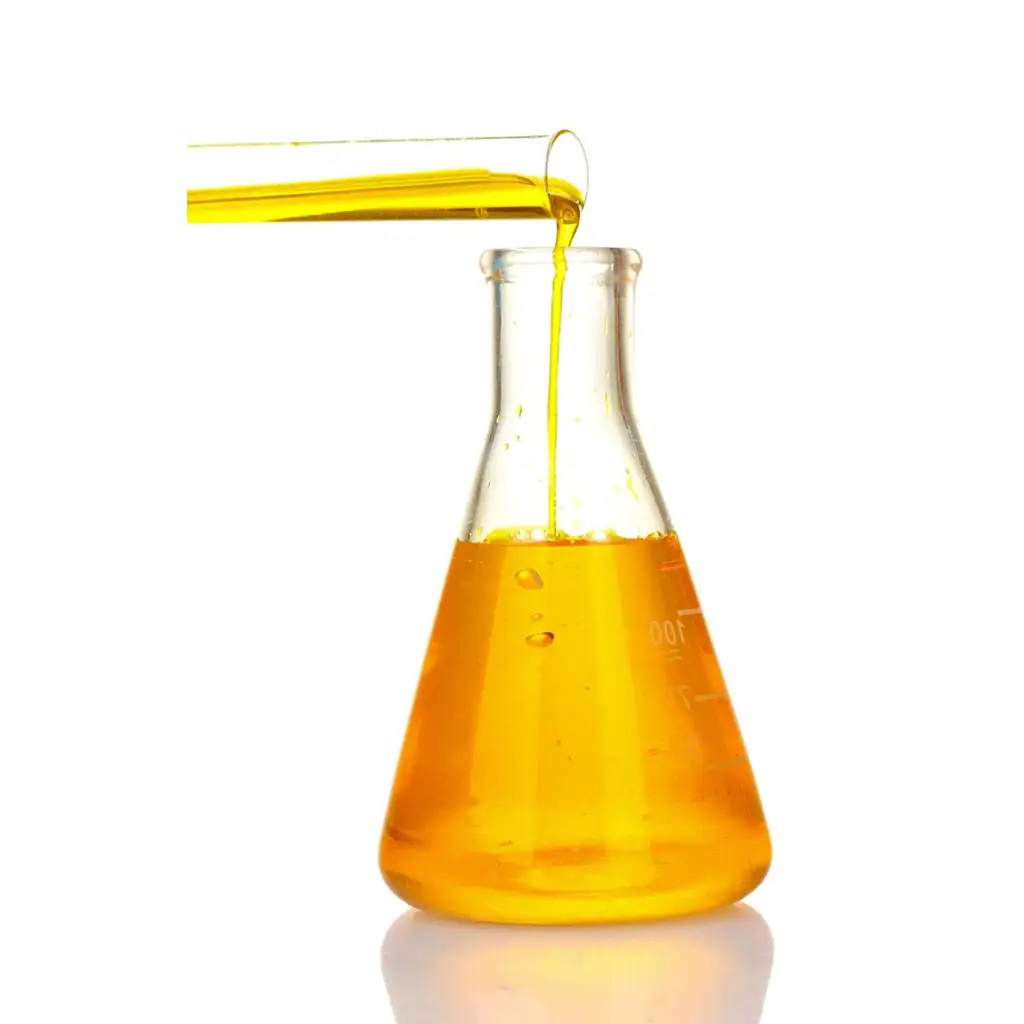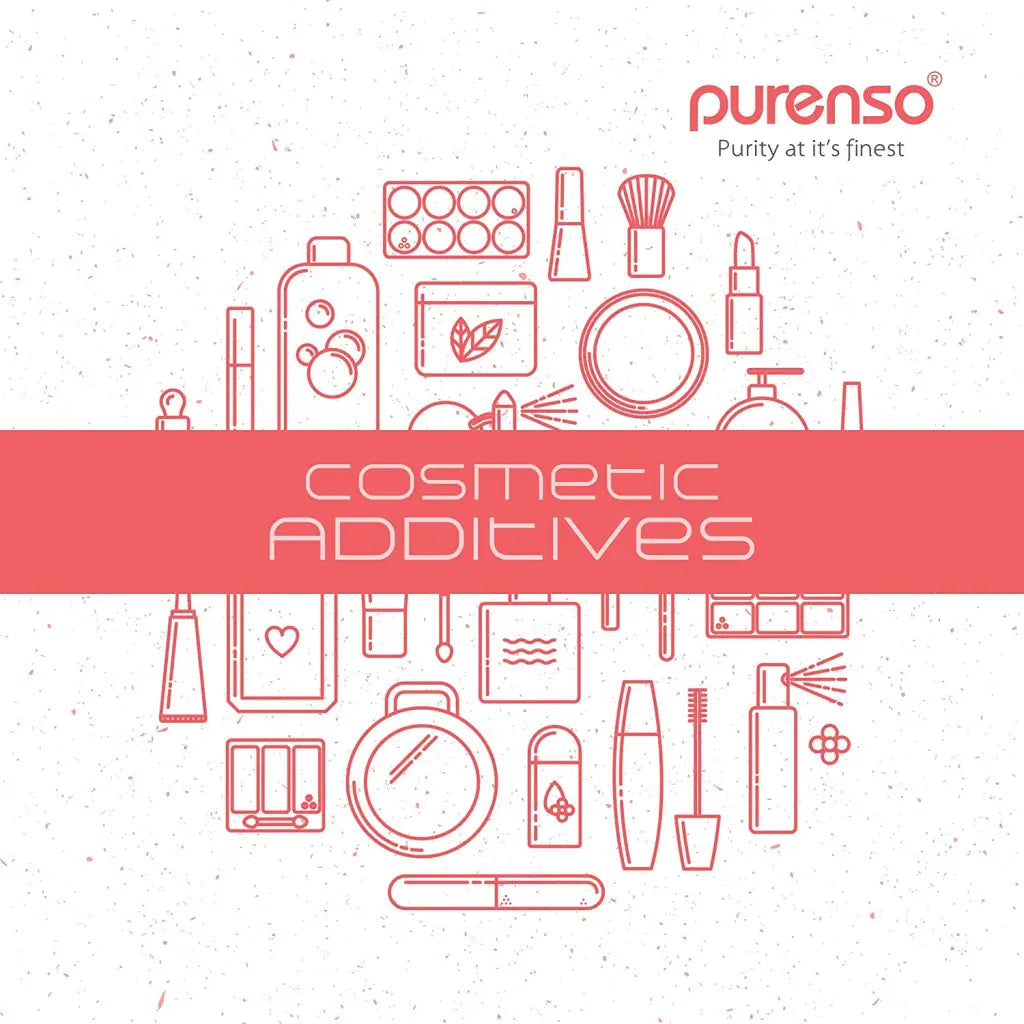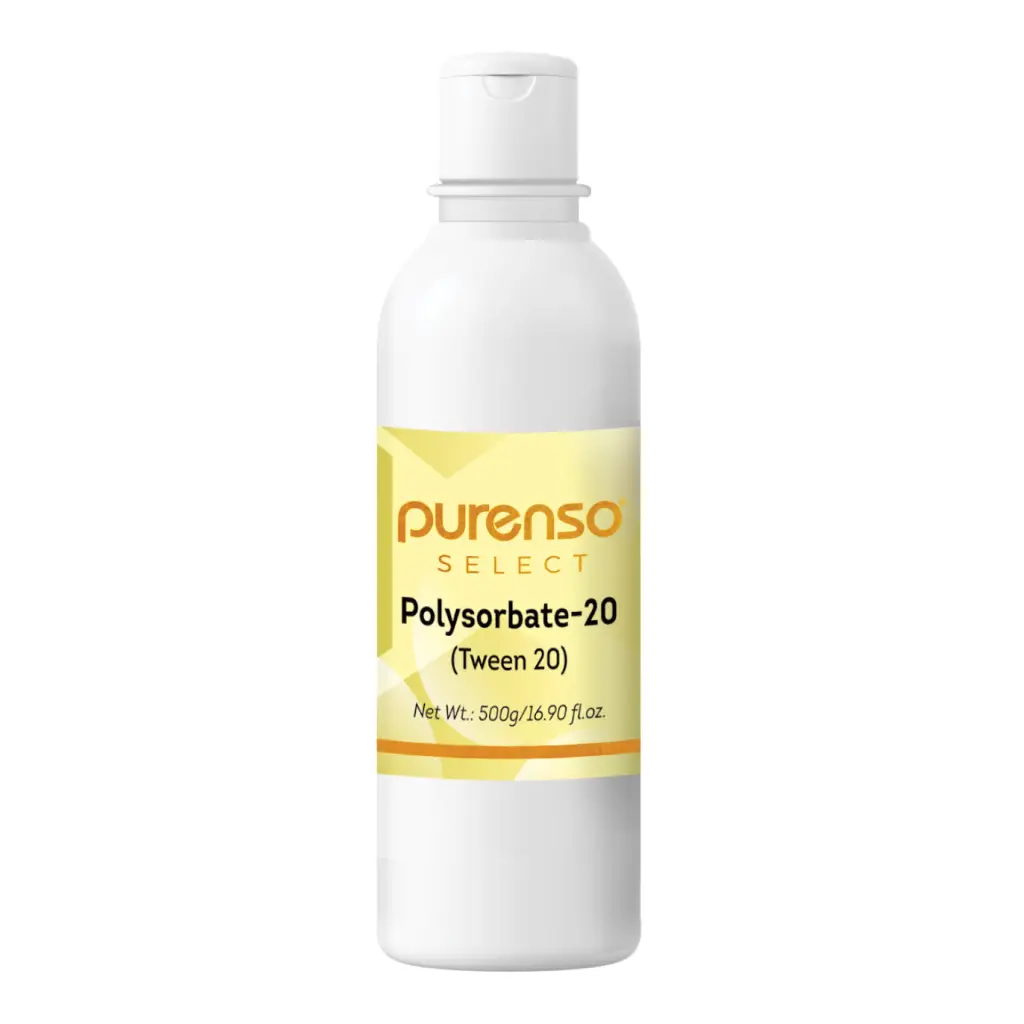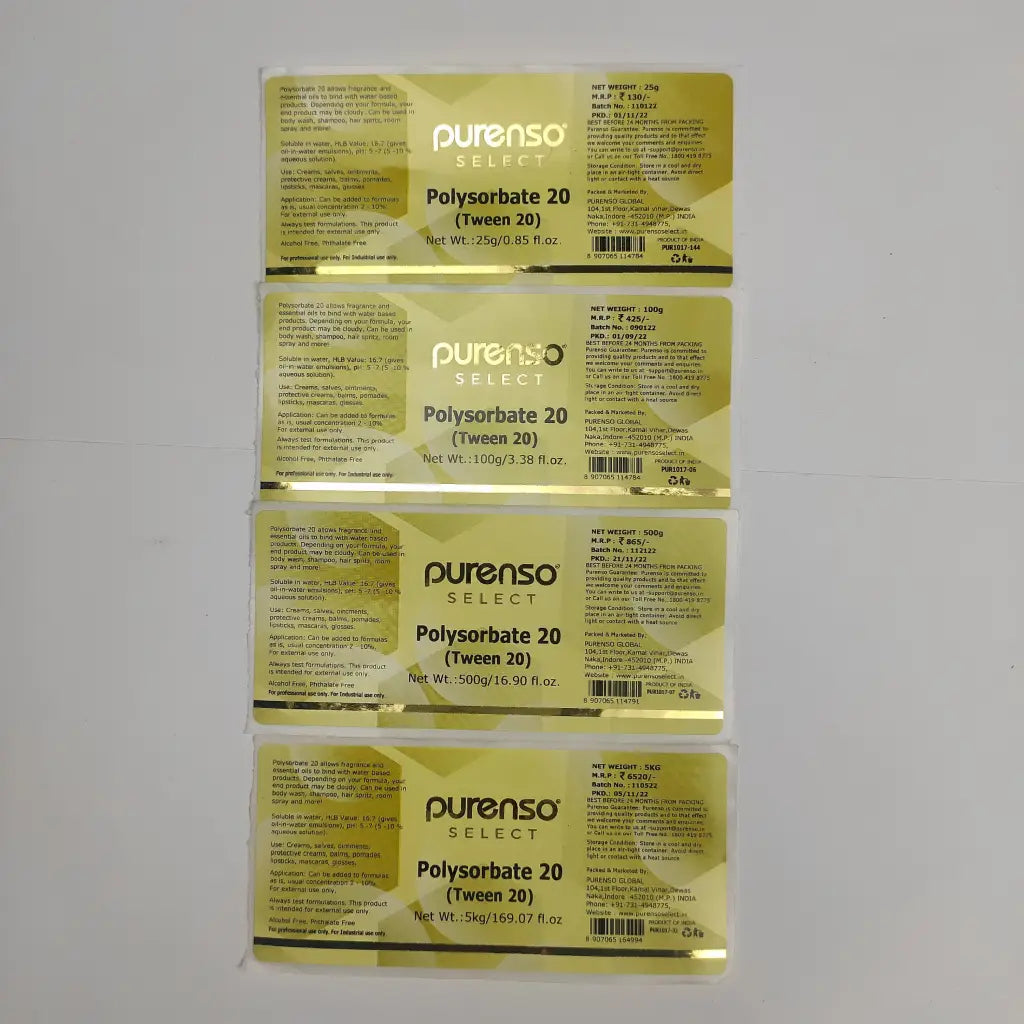 Polysorbate-20 (Tween 20)
Description: Emulsifying agent consisting of laurate esters of sorbitol consisting of the monoester condensed with ethylene oxide (polyoxyethylene-20 sorbitan monostearate). 
Polysorbate 20 allows fragrance and essential oils to bind with water based products. Depending on your formula, your end product may be cloudy. Can be used in body wash, shampoo, hair spritz, room spray and more!
Soluble in water, HLB Value: 16.7 (gives oil-in-water emulsions), pH: 5 - 7 (5 - 10 % aqueous solution).
Why People Use This Product: To solubilize fragrance oil into water based products. Final product is cloudy.
Benefits:
Non-ionic emulsifier (enables water and oil to mix)
Emulsifying efficacy is increased further when combined with cetyl alcohol or sorbitan stearate
Acts as dispersing agent and anti-static thickener
Very useful as solubilizer and stabilizer of essential oils.
Use: Creams, salves, ointments, protective creams, balms, pomades, lipsticks, mascaras, glosses.
Application: Can be added to formulas as is, usual concentration 2 - 10%. For external use only.
Ingredients: Polysorbate-20
Phthalates: Product is Phthalate Free
Interesting Facts: Allows oil to bind with water. Depending on your formula, your end product may be cloudy.