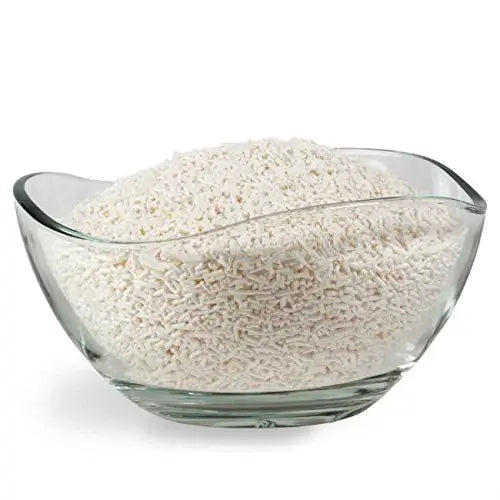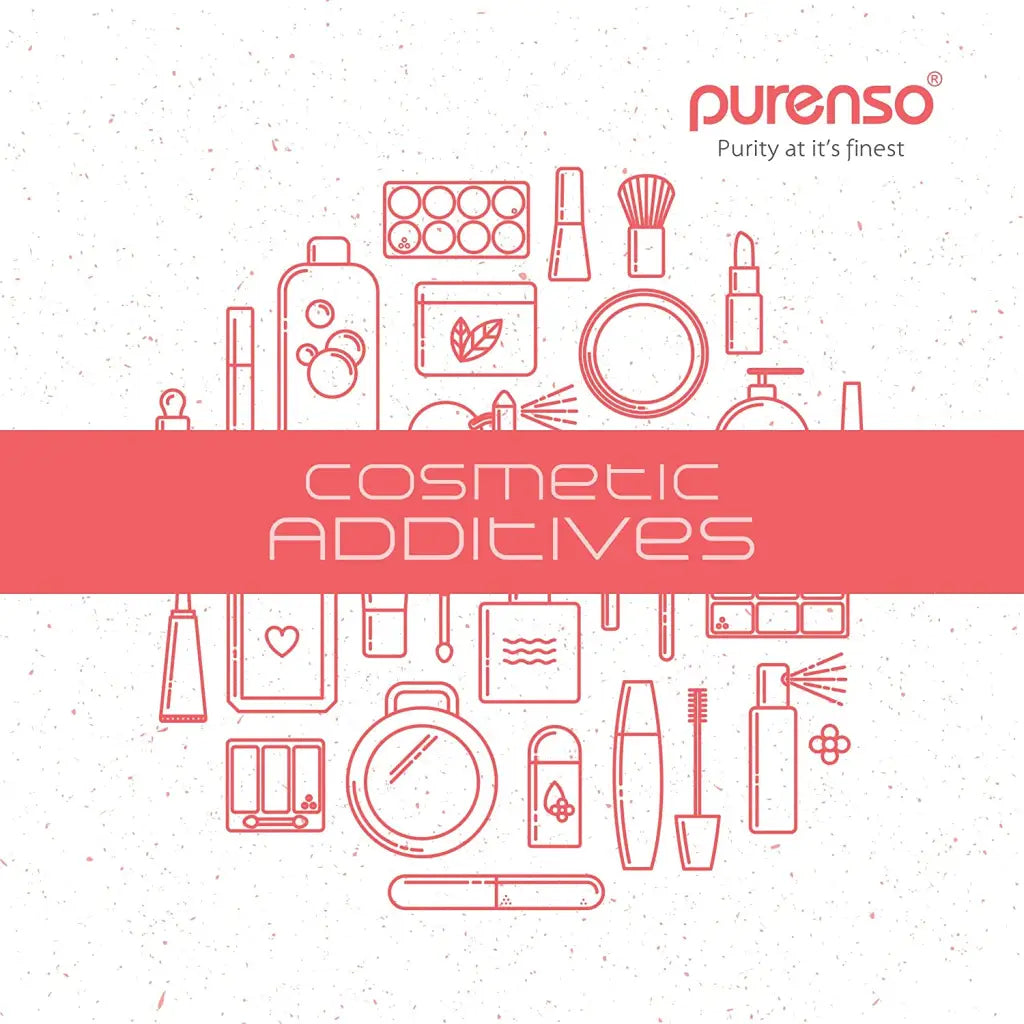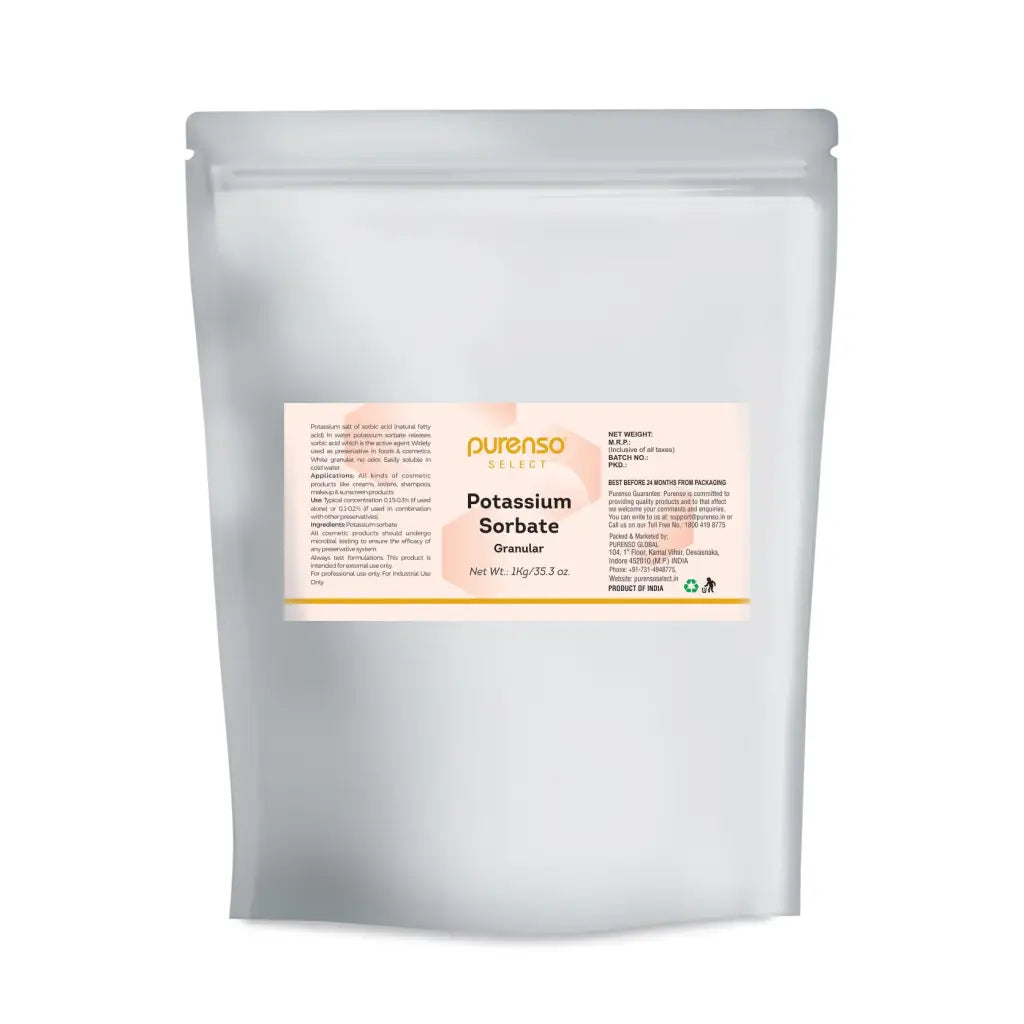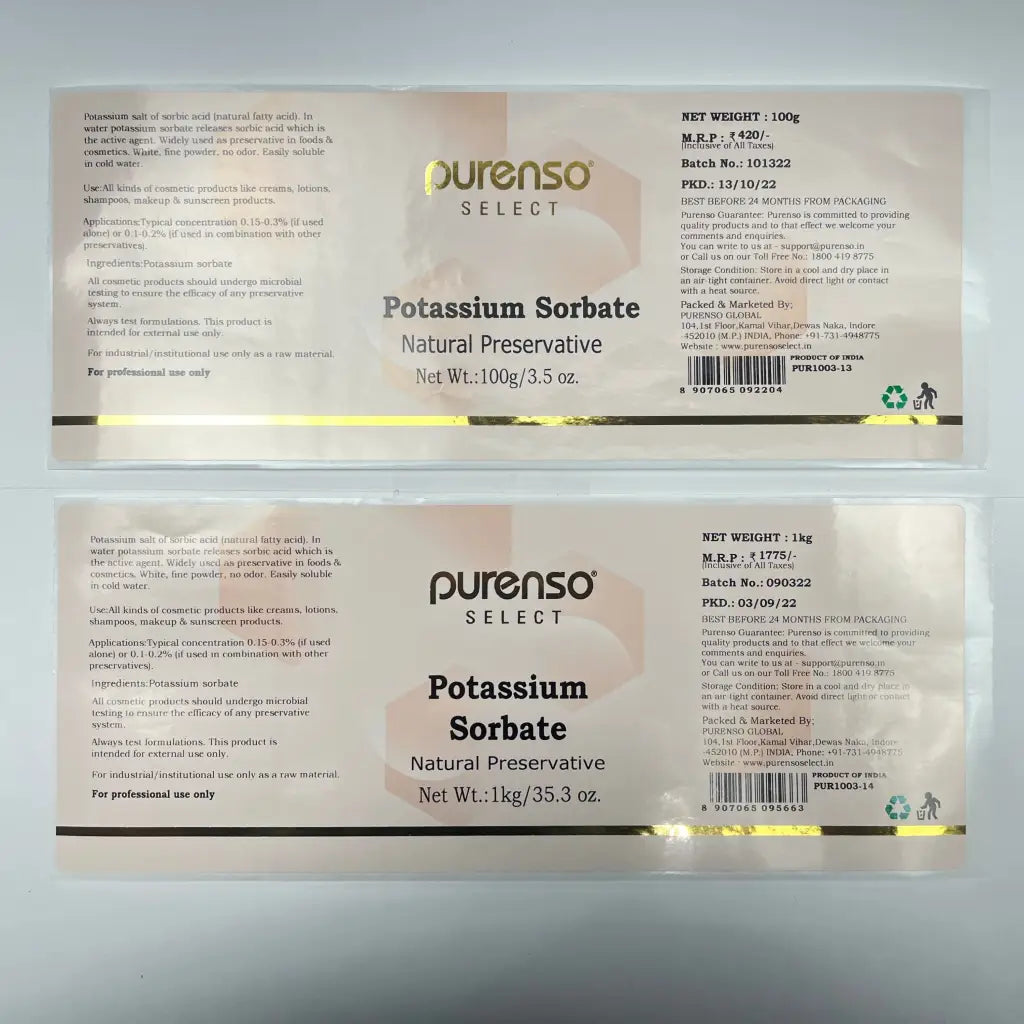 Description: Potassium Sorbate Powder, which is a potassium salt of sorbic acid, is used as a preservative in cosmetic formulations. It is a fine white powder that can easily be incorporated into the water phase of formulations. It is effective in formulations with a pH between 2 - 6.5. Potassium Sorbate is effective against fungi, mold and yeast. White, fine powder, no odor. Easily soluble in cold water.
Benefits

Effective preservative active against molds, yeast and aerophile bacteria
Effectiveness is enhanced further by chelating agents (e.g. EDTA)
Extends shelf life of personal care products typically to several months
Effective in a wide pH range of (2 to 6.5)
Use: All kinds of cosmetic products like creams, lotions, shampoos, makeup & sunscreen products.
Application: Typical concentration 0.15-0.3% (if used alone) or 0.1-0.2% (if used in combination with other preservatives). For external use only.
Ingredients: Potassium Sorbate