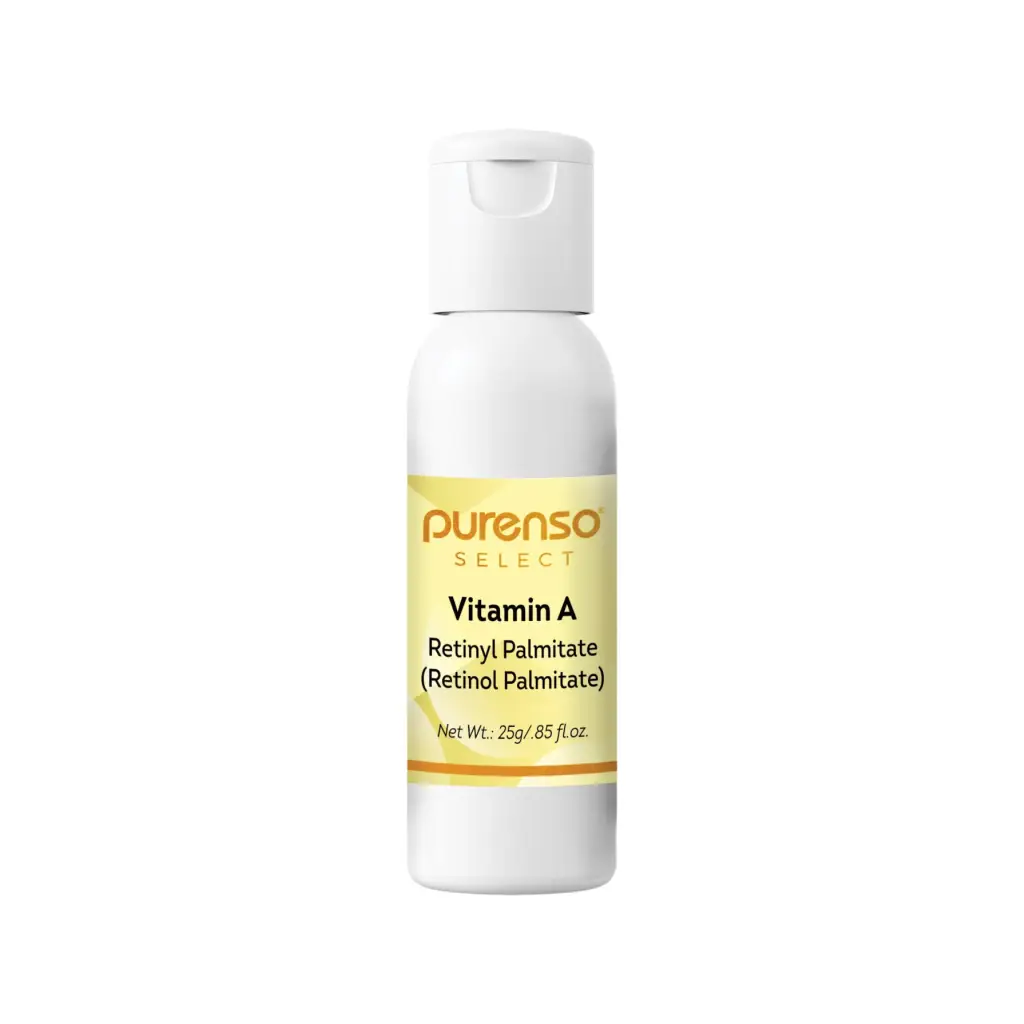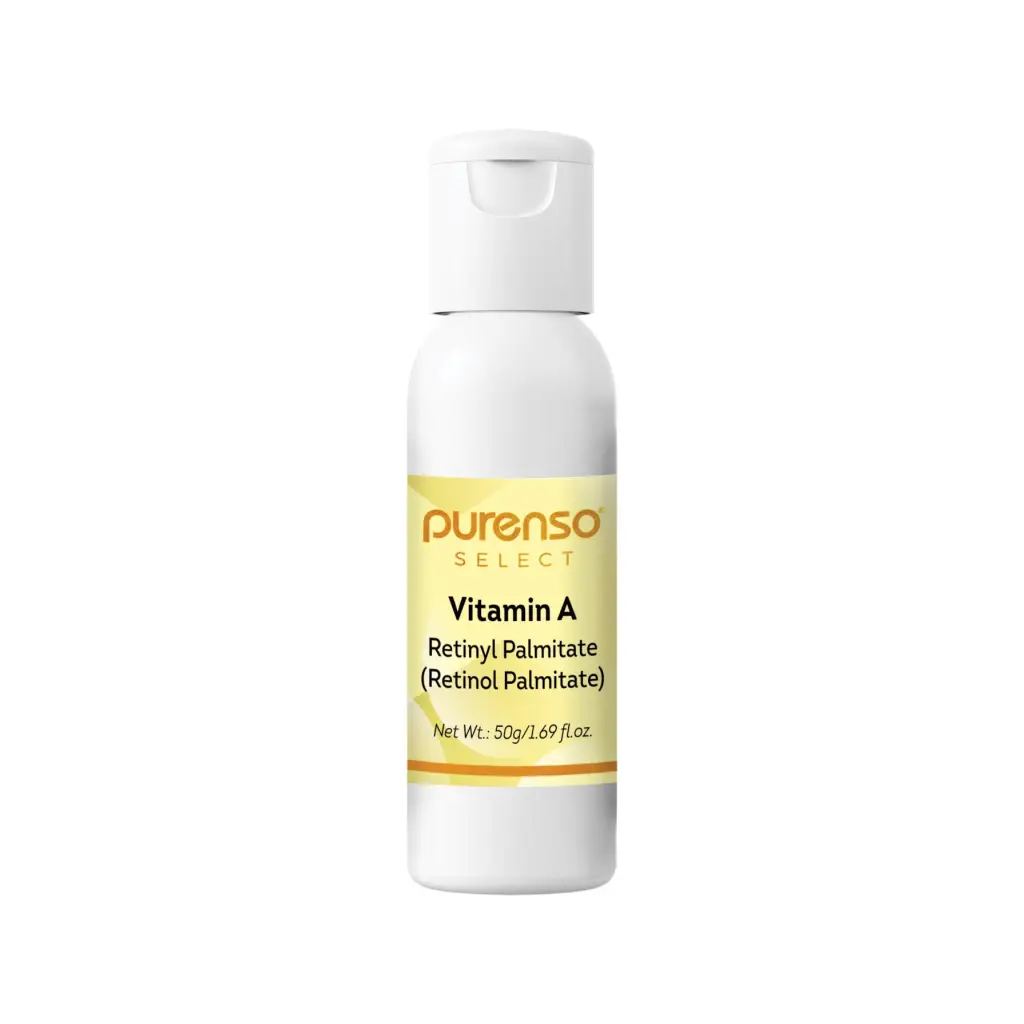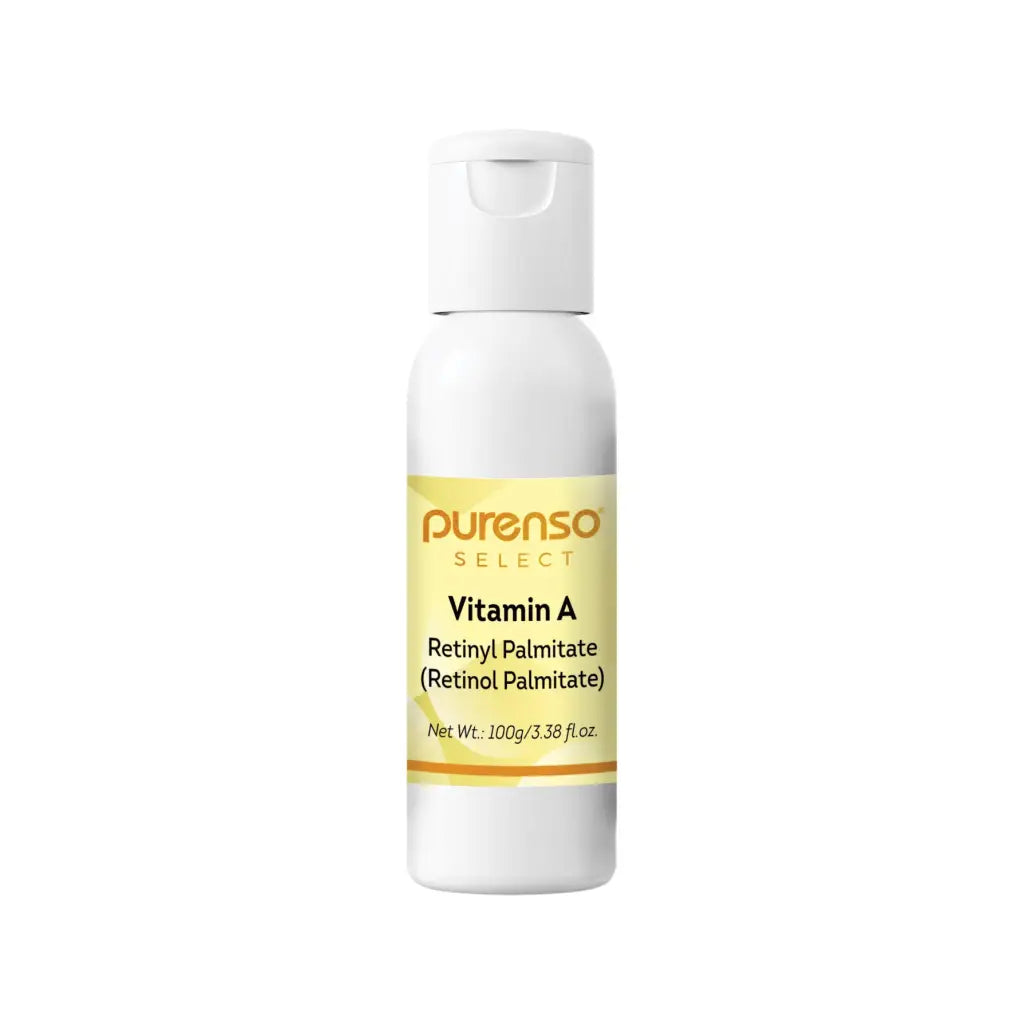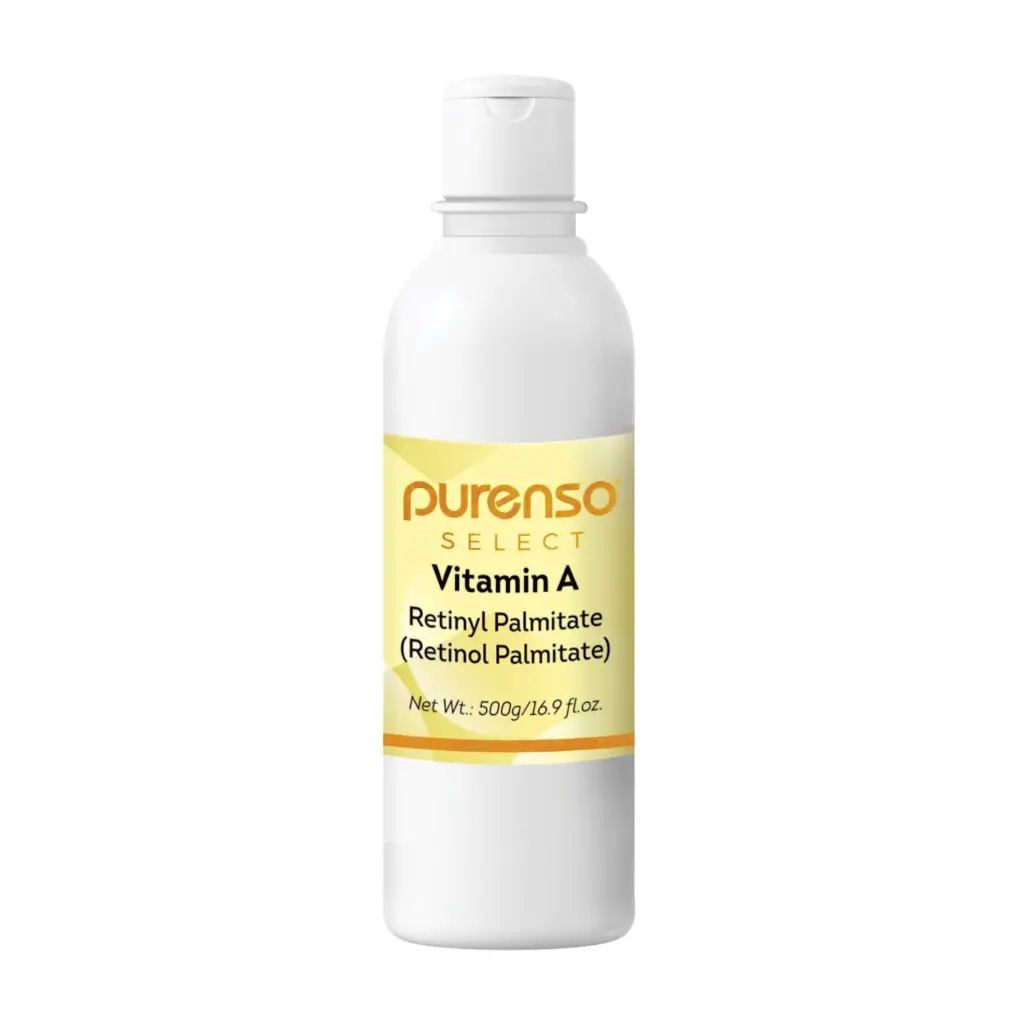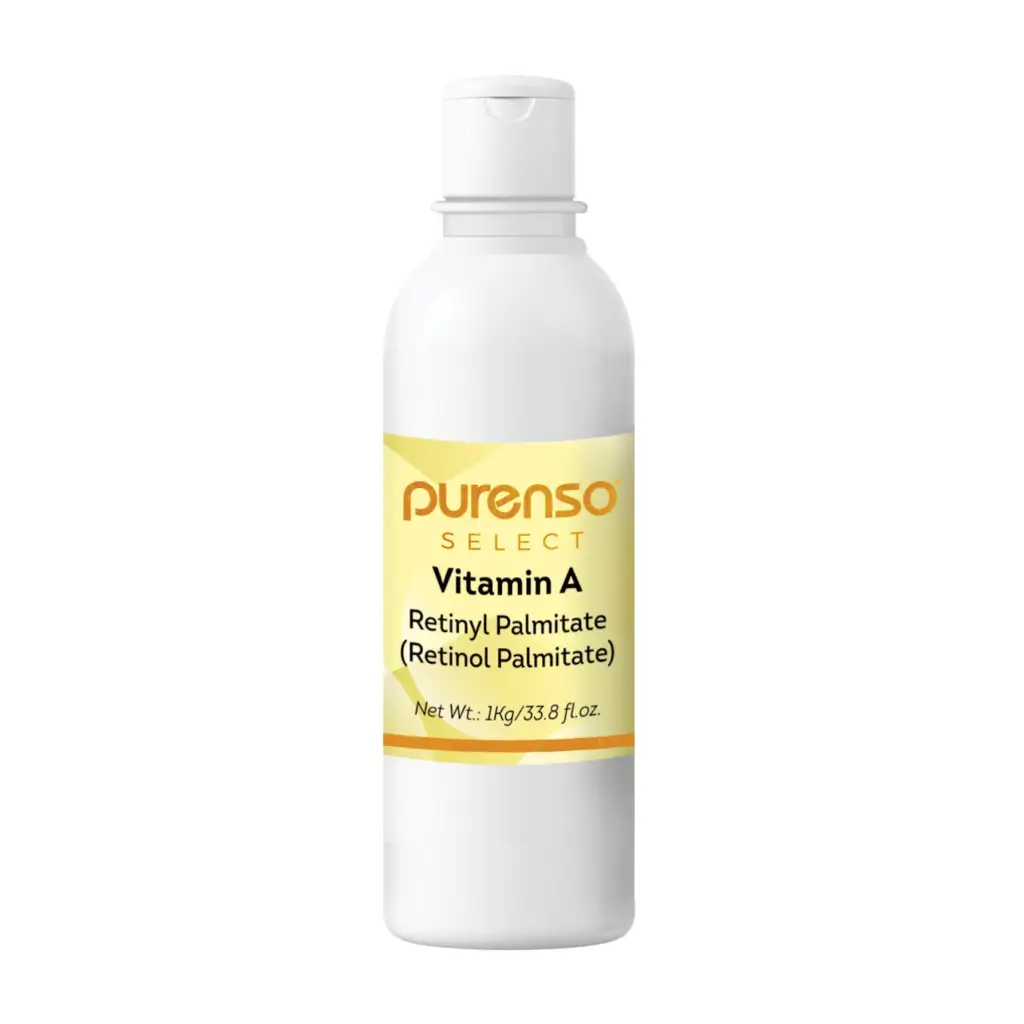 Vitamin A - Retinyl Palmitate (Retinol Palmitate)
Description: GMO-free, highly active, fat-soluble vitamin with various effects on skin (synonym: retinol palmitate). Activity 1.7 Mio IU/g. Dissolved in soybean oil. Contains vitamin E (tocopherol) as antioxidant. Soluble in oils and esters, insoluble in water.
An active ingredient for cosmetic formulations, stimulates cell growth, counteracts the skin-ageing process and improves the appearance of skin.
Benefits:
Has potent rejuvenating properties
Can improve appearance of aged and blemished skin
Ideal for advanced treatment of pre-conditioned skin
Stimulates cell renewal
Reduces flaking, improves collagen production
Helps to boost the natural elasticity of the skin
Use: All kinds of skin care products (primarily rejuvenating, nourishing & after sun products), oily serums, cosmetic oils, emulsions, creams, lotions, balms, anhydrous formulations, anti-aging.
Application: If Product crystallizes and becomes solid when refrigerated (recommended for storage); put in warm water-bath to melt. Can be added to formulas as is (as last ingredient), usual final concentration 500-20'000 IU/g (1g = 20 drops = 1.7 Mio units); Example: 10 drops vitamin A per 100g (3.5oz) cream gives 8'500 IU/g. For external use only. General usage rate: 0.05-0.5%
Organoleptic properties: viscous, yellow oil, partly crystalline when cooled
Purity Grade: No purity grade applicable
Manufacture: Retinyl palmitate is produced by transesterificating palmitic acid (a fatty acid) to retinyl acetate which is made from retinal. Retinal is synthesized from beta-carotene.
Ingredients: Retinyl palmitate
Cautions: it is gentler than retinol, but can cause irritations on sensitive skin; high levels or regular usage of Vitamin A is not advised during pregnancy; do not ingest, keep away from children's reach; cosmetic use